New Gloucester Maine Wedding Photographers
Amanda and Corey had the most beautiful backyard wedding on Saturday, August 16, 2014.  When we met this couple back in mid-May for their engagement session, we knew their wedding was going to be something special, and we couldn't wait!  Amanda and Corey are fun, super easy going and relaxed.  A different wedding for us in many ways (and beautifully so!) this entire day was full of friends and family helping out with their unique talents and contributions.  Congratulations to Amanda and Corey and their families for pulling out all the stops for a beautiful day!  We're New Gloucester Maine wedding photographers, and we loved this wedding!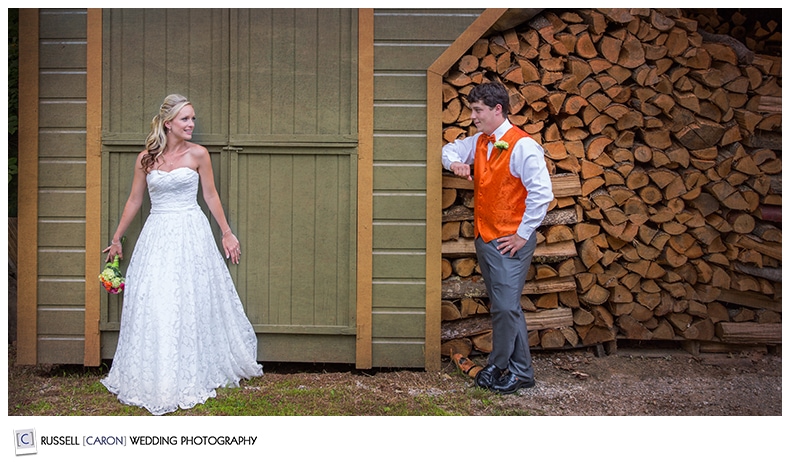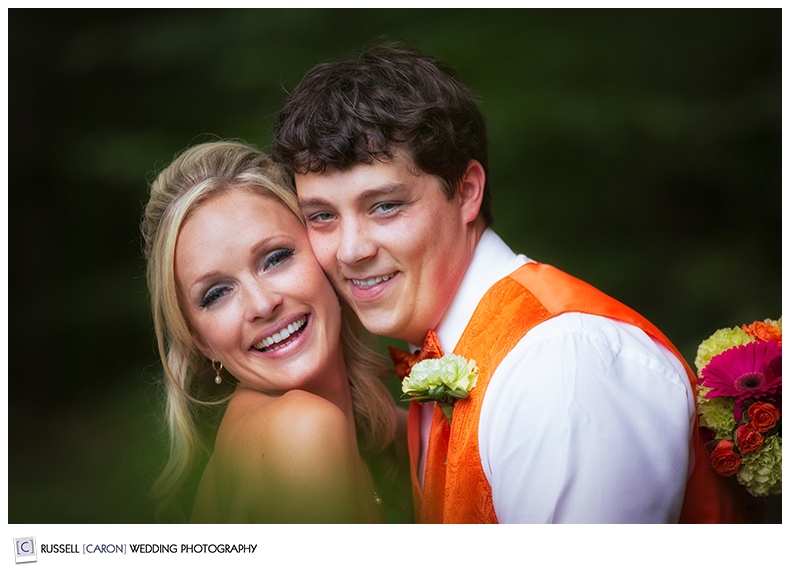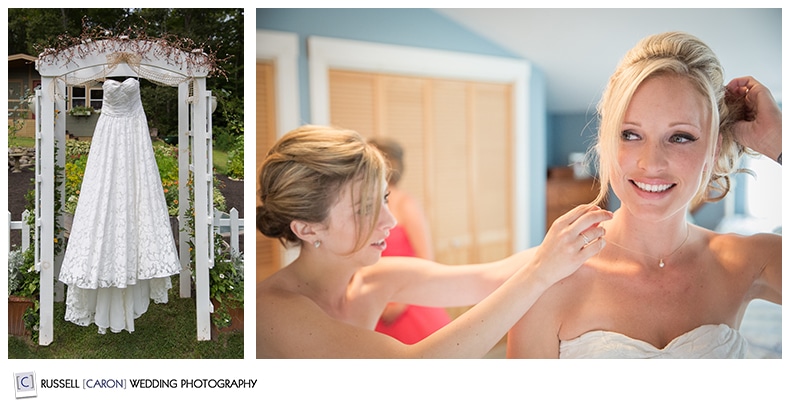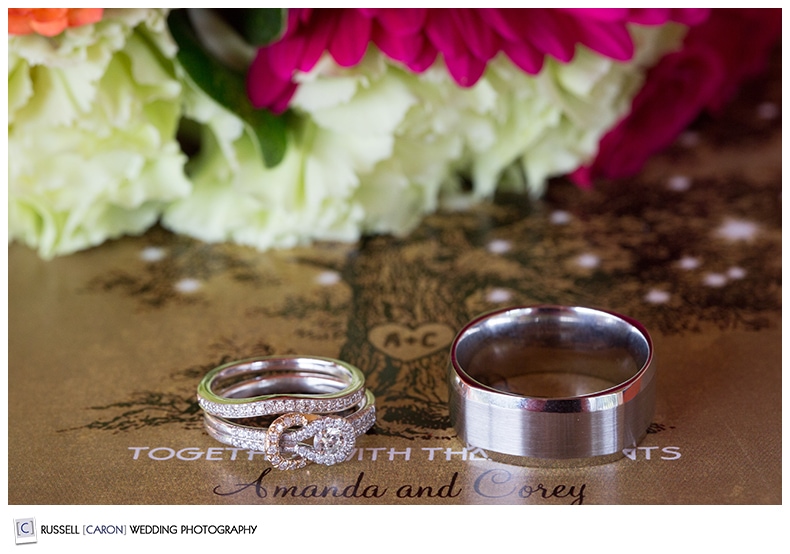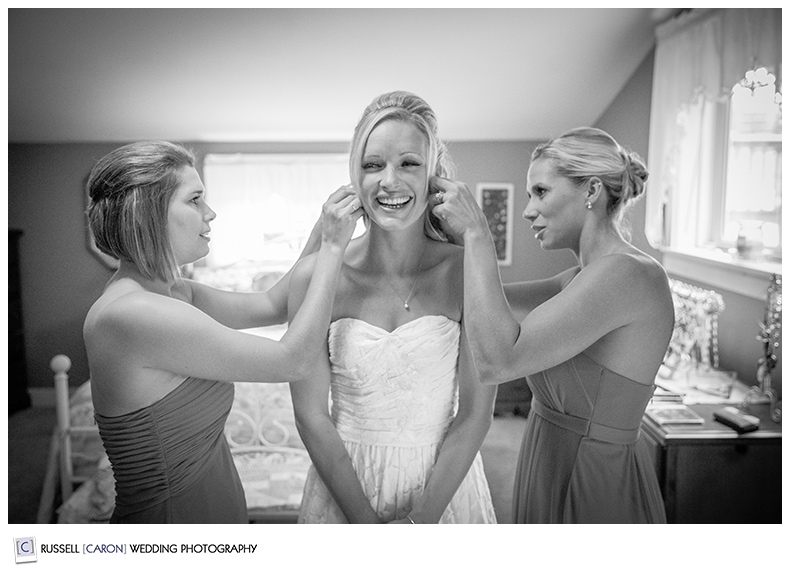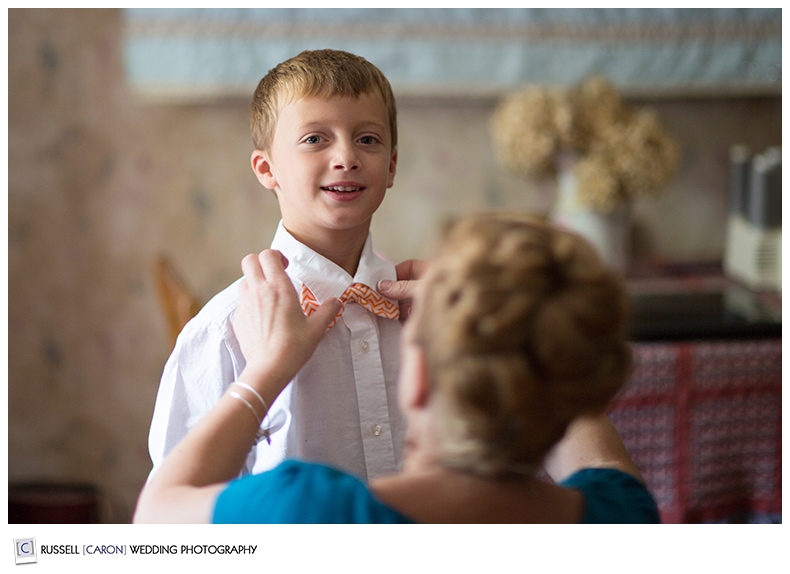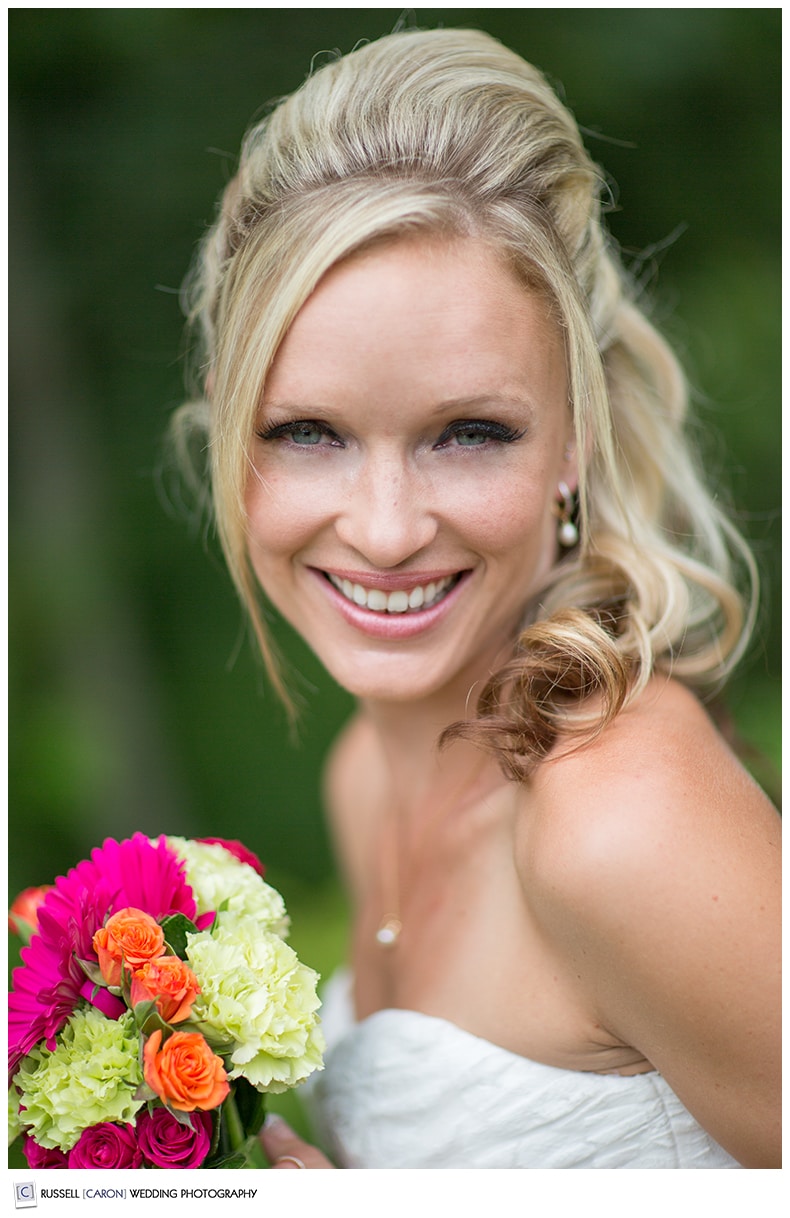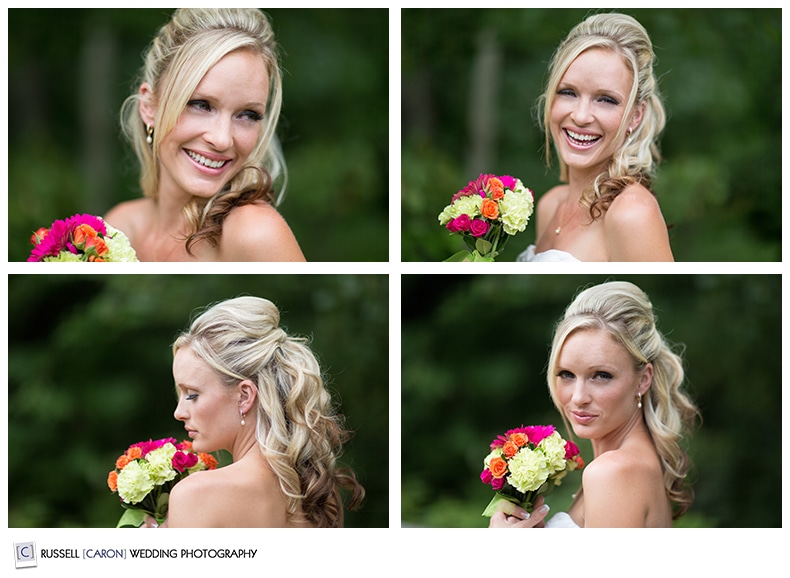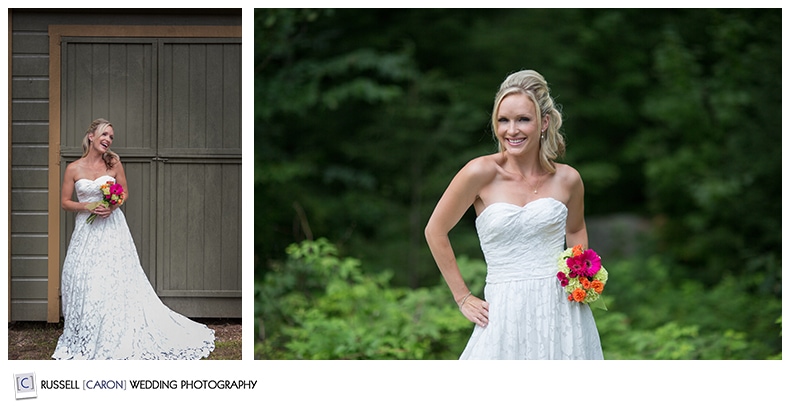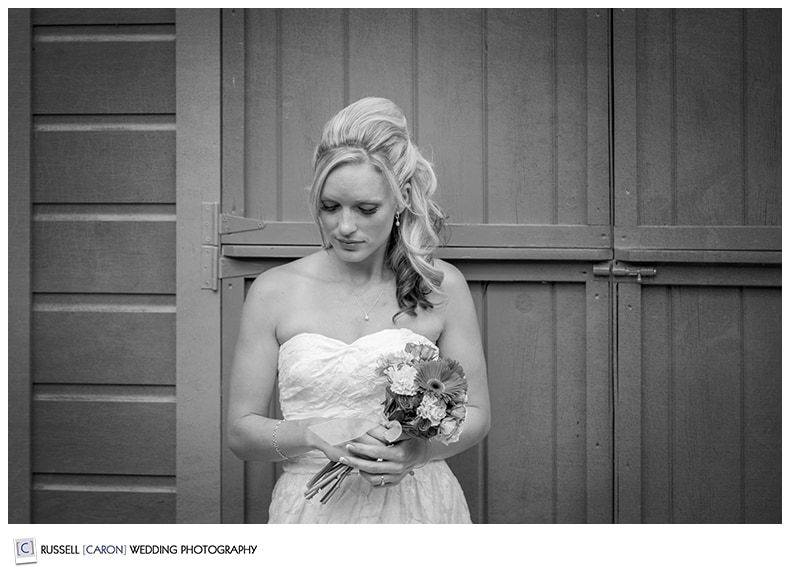 Amanda's dreamy, lacy wedding gown (above) from David's Bridal, was absolutely gorgeous!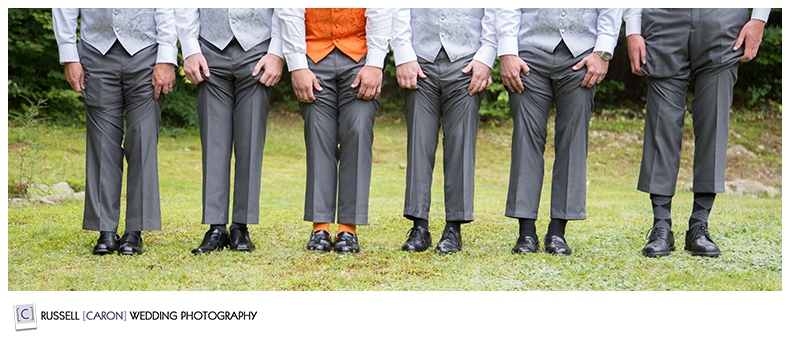 We loved the color scheme of this wedding…orange, pink and green.  The touch of orange in the grooms vest, tie and socks (above) is also in the groomsmen's ties.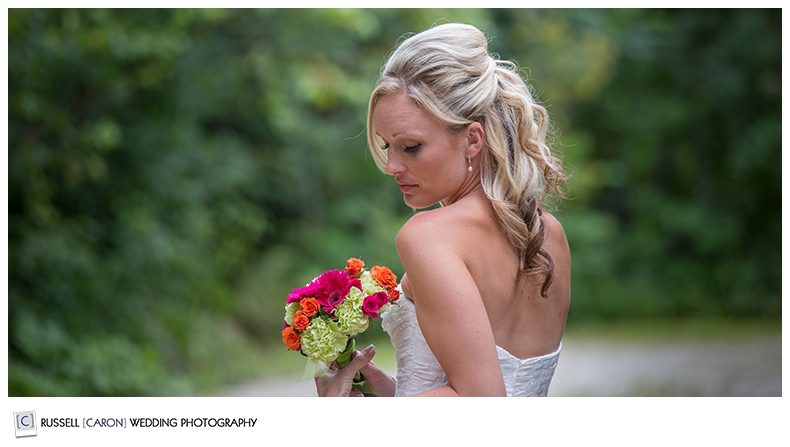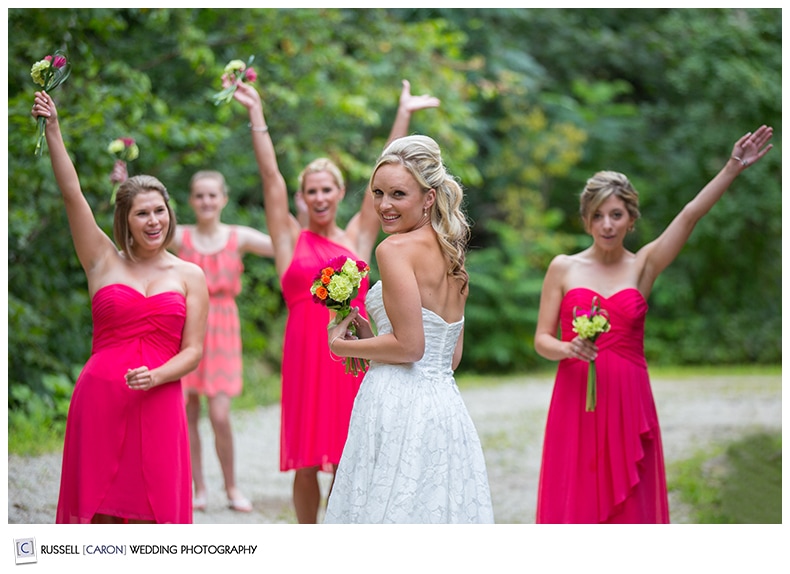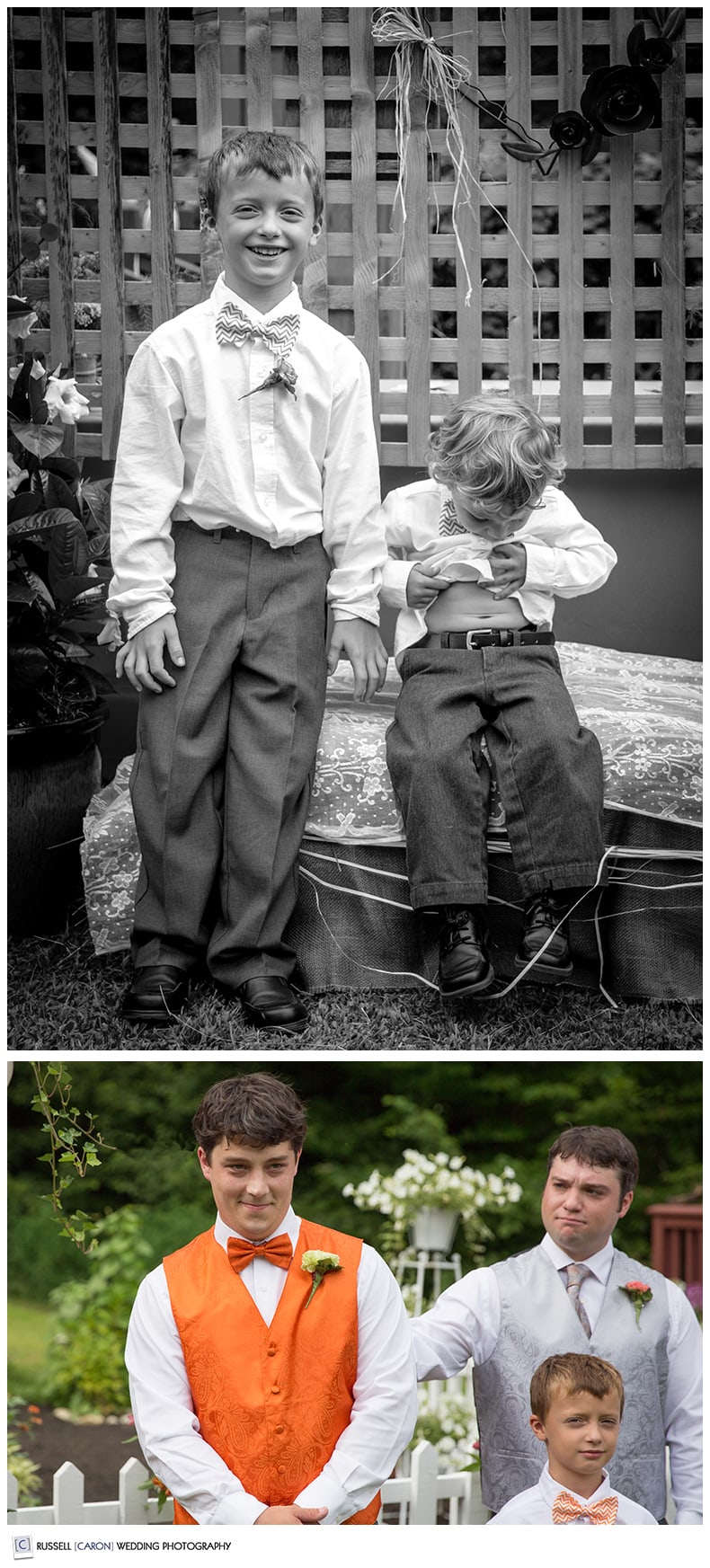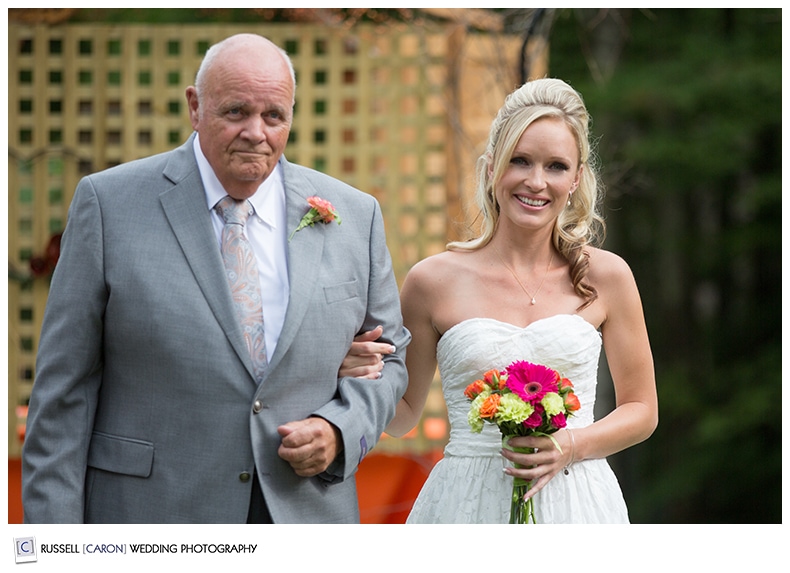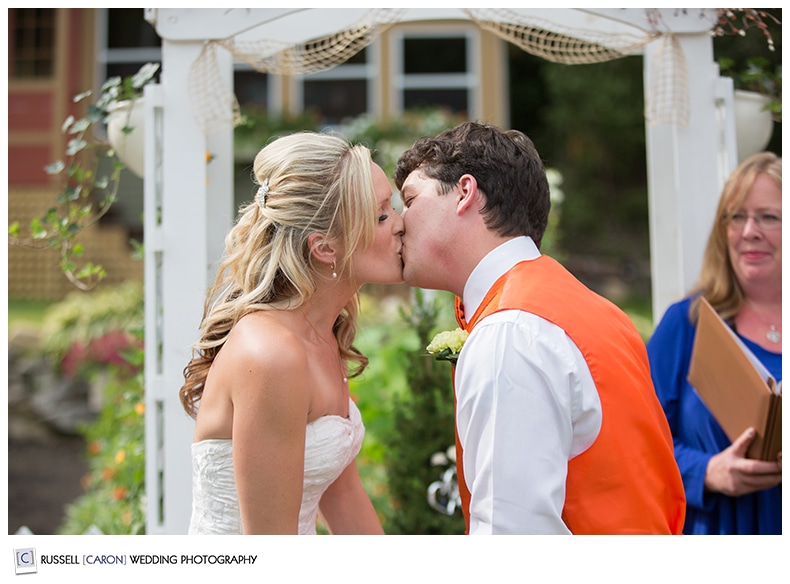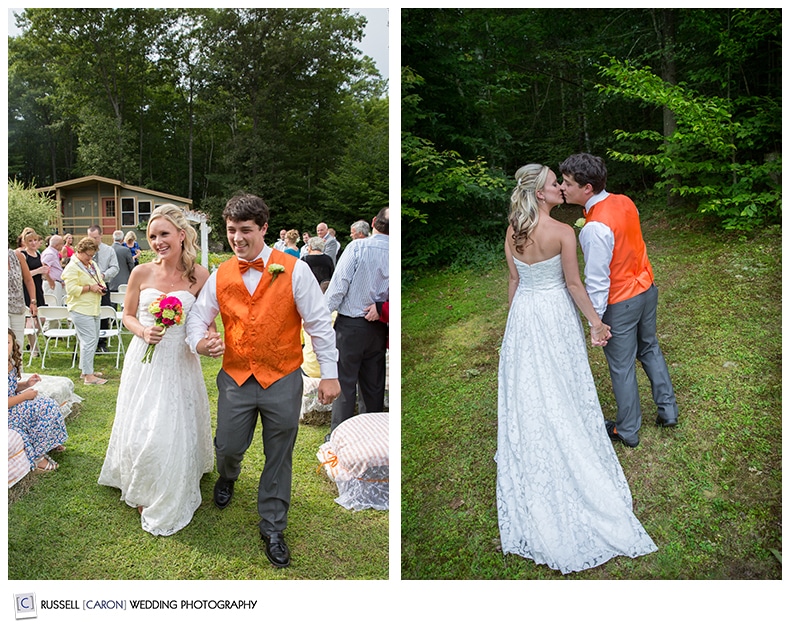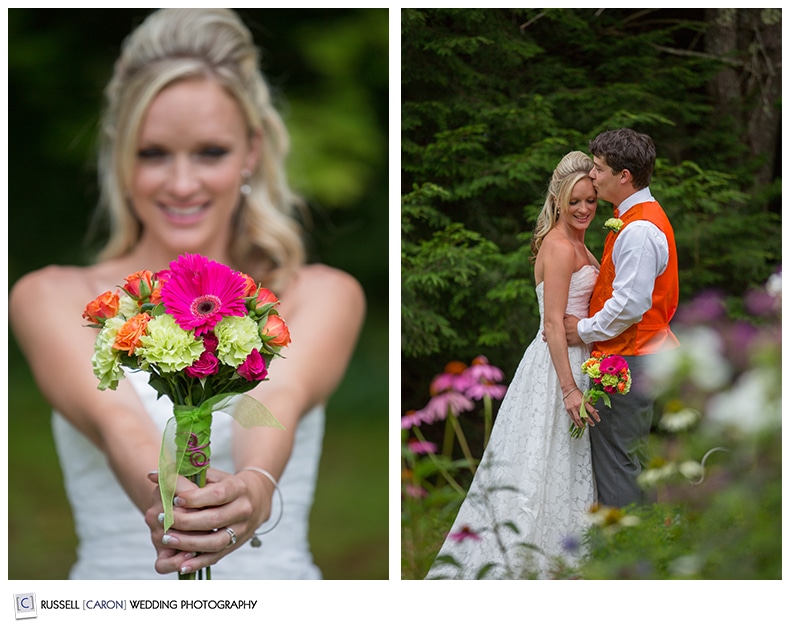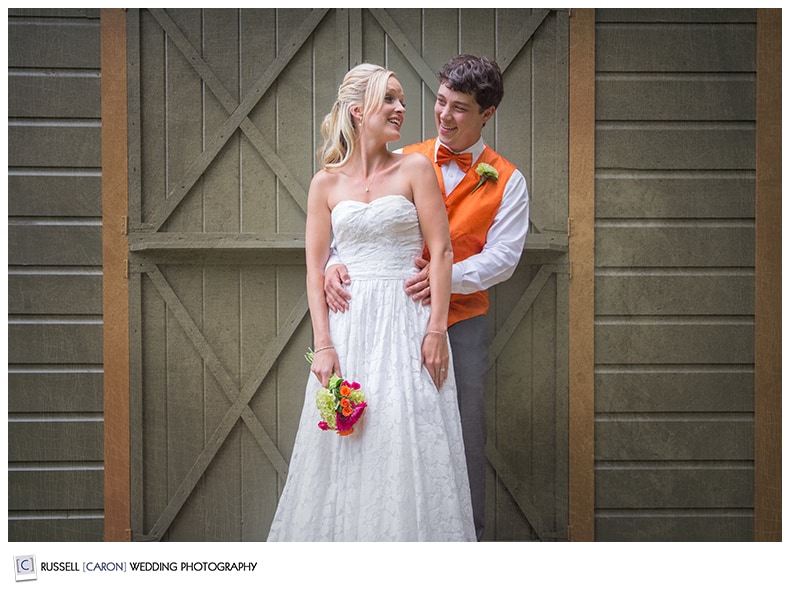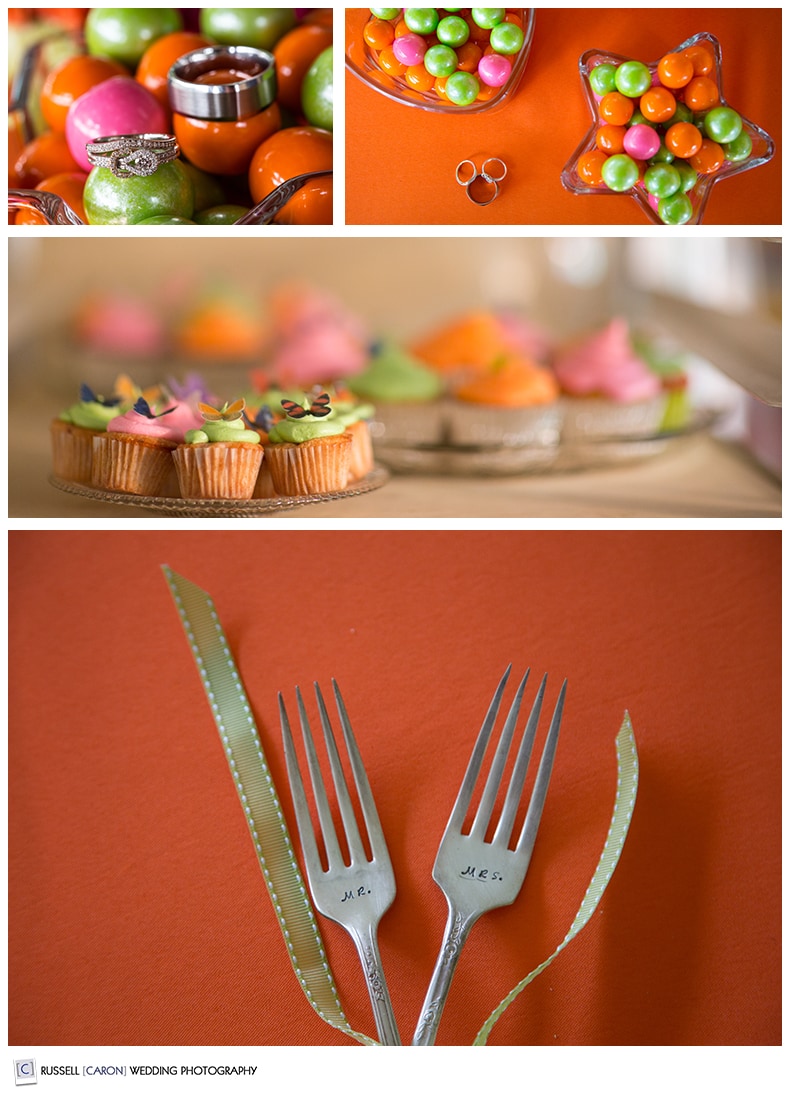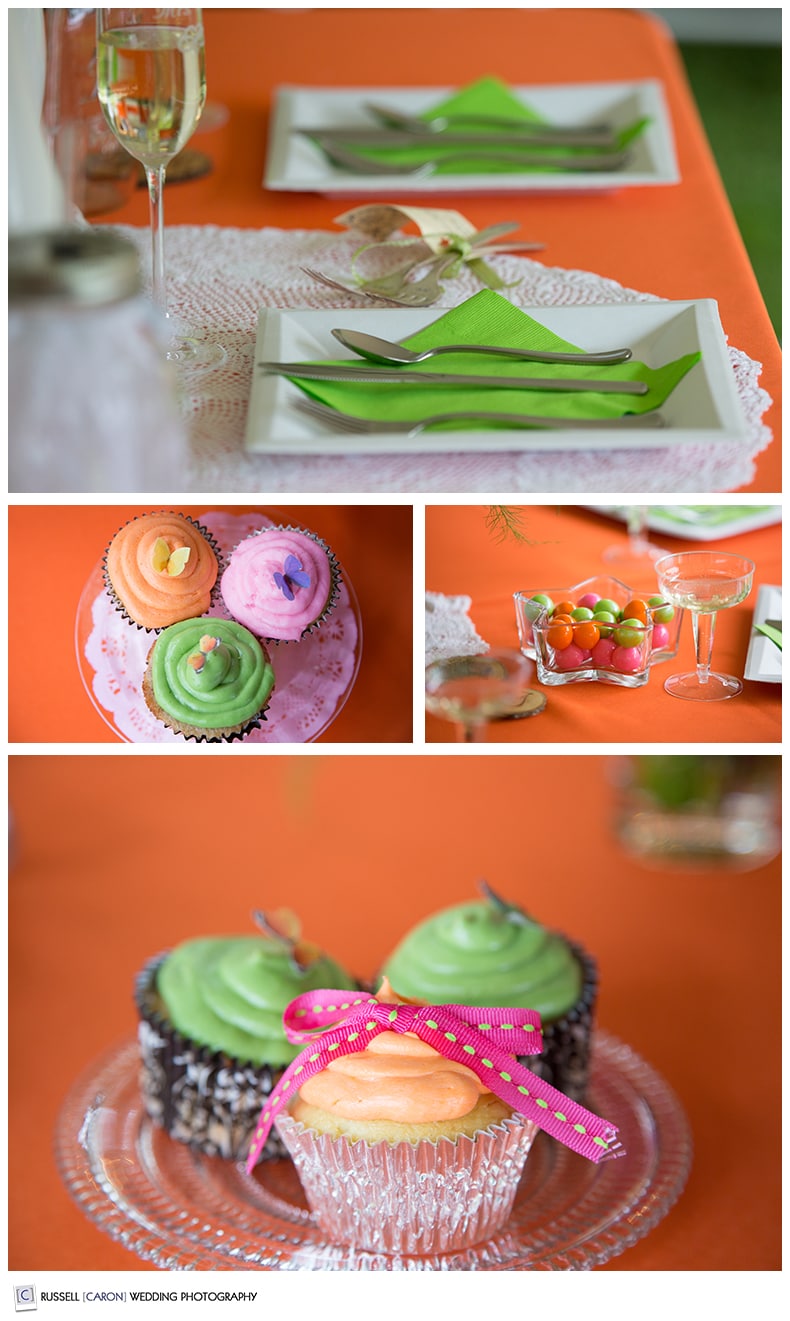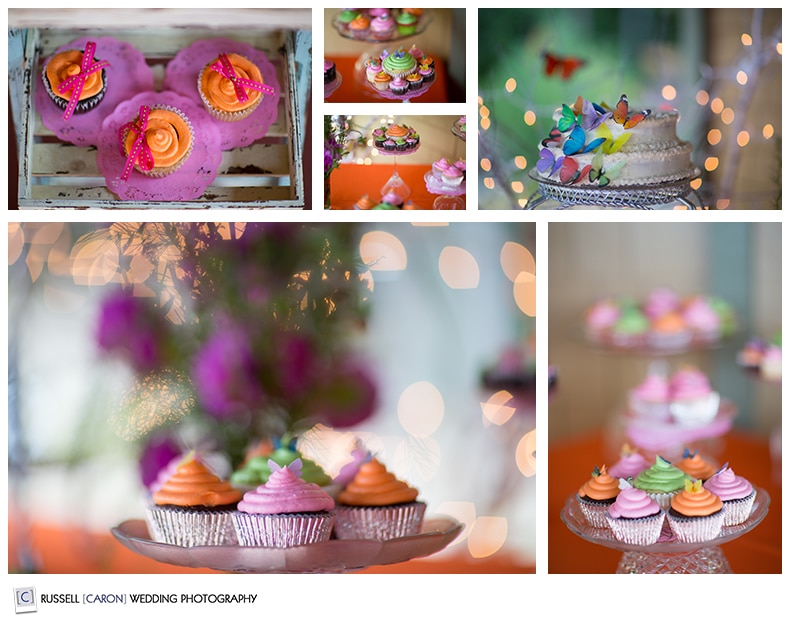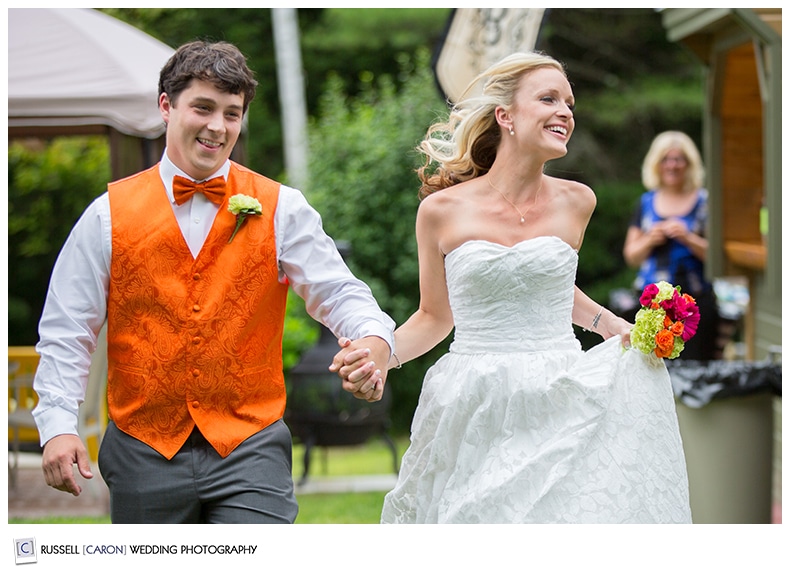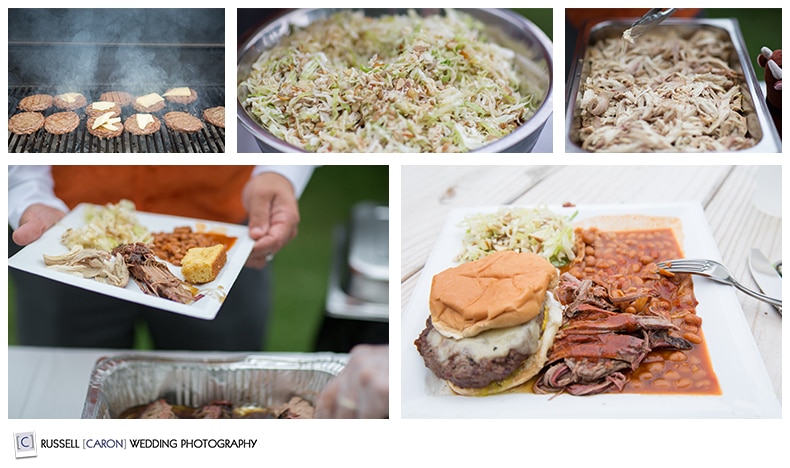 The food was amazing! Some of the best barbecue we've had this side of the Mason Dixon Line, was done onsite by New England Brisketeers.  Their beef brisket and pulled chicken were slow cooked to perfection with Maine apple wood.  Simply delicious, honest food.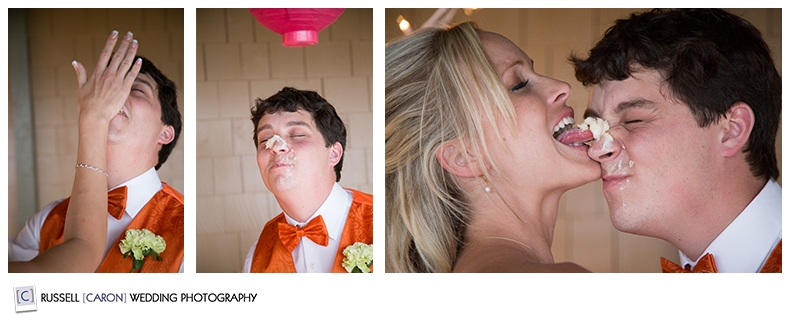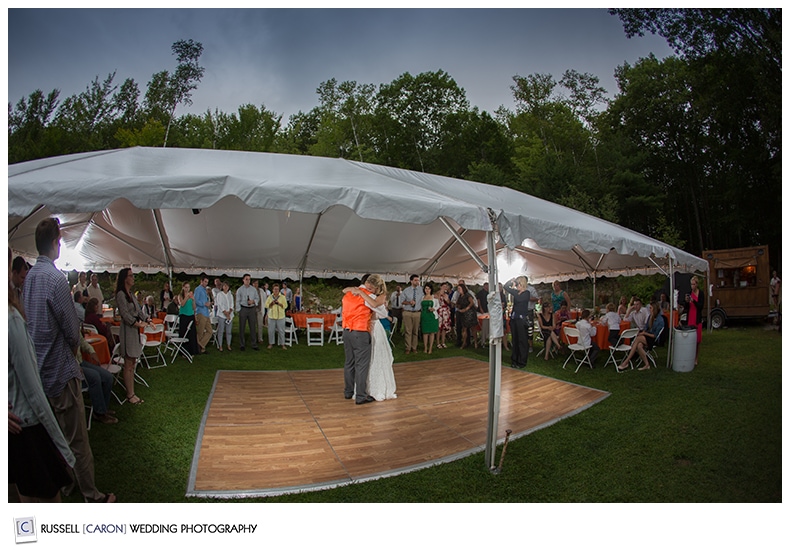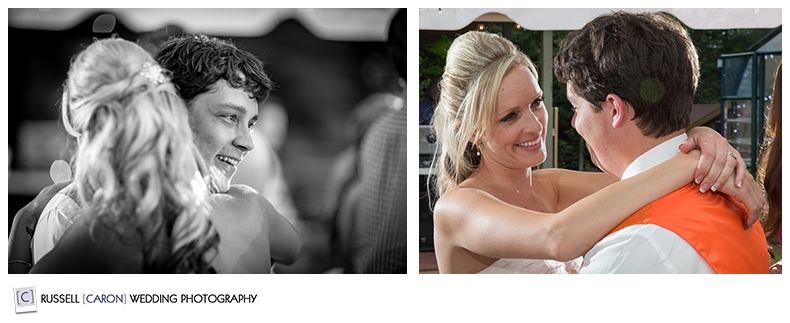 Two extra special touches to this wedding which made it so memorable, Amanda's aunt, Sue Turner, was the officiant; and Amanda's son, Rylan, was the birthday boy, turning seven years old.  Happy Birthday, Rylan!!
The wedding was held at the home of Corey's parents, and we have to say that it was the perfect venue for an at home wedding!  The property is immaculate and featured so many personal touches, including several outbuildings including a bar, an herb garden, several flower gardens, a grape arbor, an above ground pool, a custom made brick pizza oven, and more!
New Gloucester Maine wedding photographers, Russell Caron Wedding Photography, are full of artistic and creative ideas for Maine wedding couples.  Lovers of weddings, this dynamic pair effortlessly capture each of your cherished moments, producing natural poses and unparalleled art for your special day.  For more information, please contact us right away!