South Berwick Maine Wedding Photographers
Heidi and Greg are two of the nicest people you will ever meet; put them together, and you have an amazing couple. They came to our office to talk to us about wedding photography several months ago, and we knew we were in for a wonderful wedding day with these two. Their wedding day began at Three Chimneys Inn in Durham, New Hampshire. Did you know that the Three Chimneys Inn was built in 1649 and is reported to be haunted? We didn't mind though, because the double room that Heidi prepared in, was so beautifully appointed.  As you follow through this blog, you'll notice an abundance of black and white imaging, something we love, and in this case, added even more of, at the request of Heidi and Greg.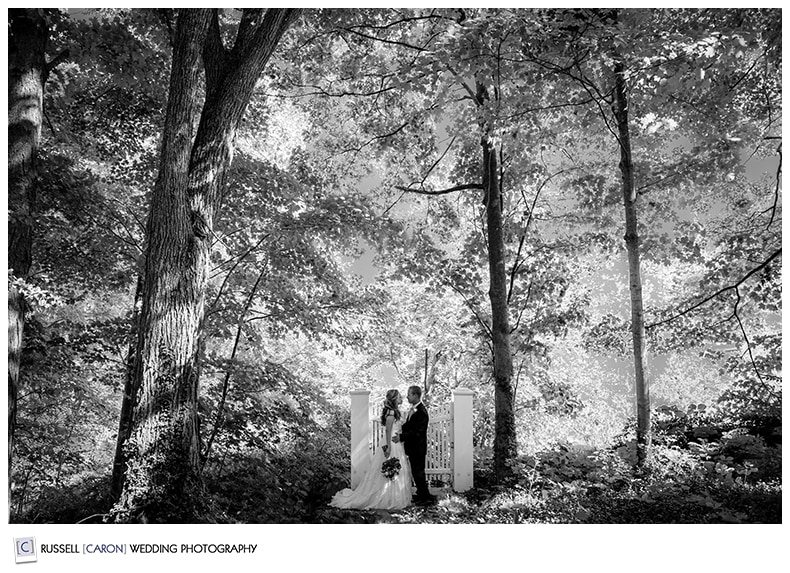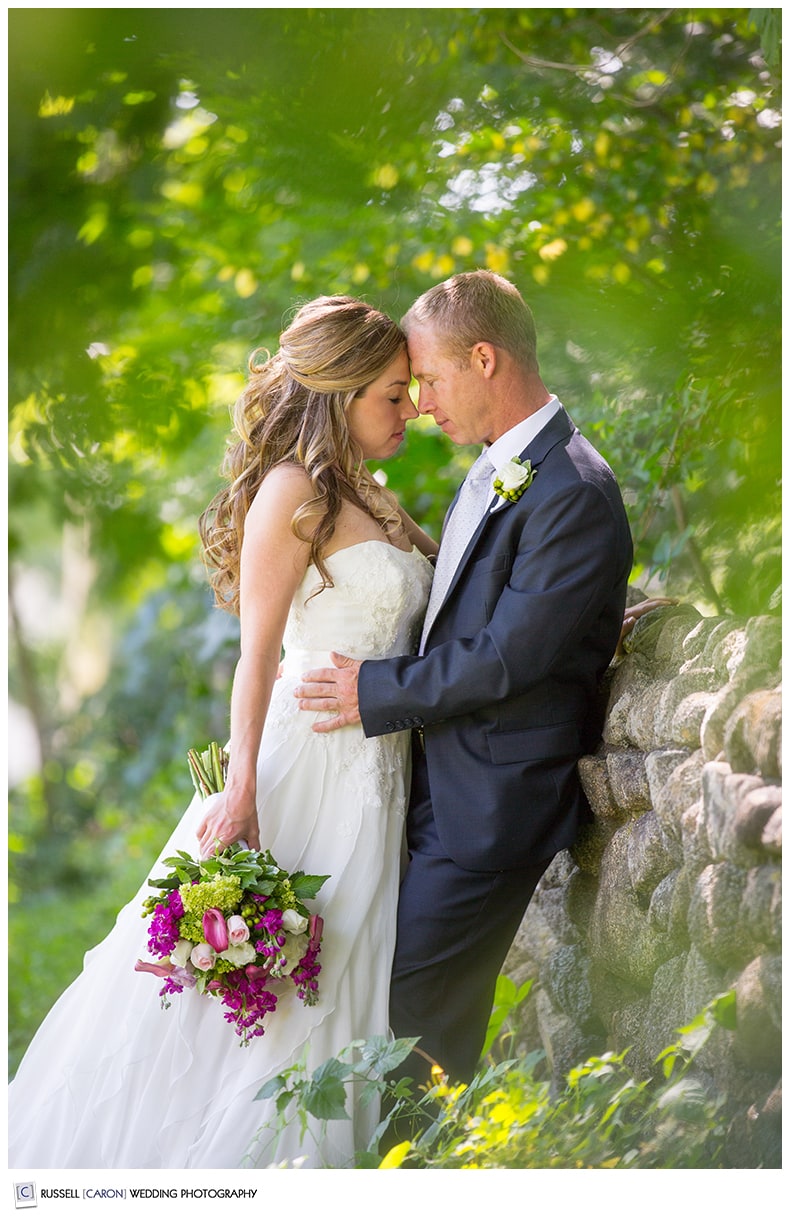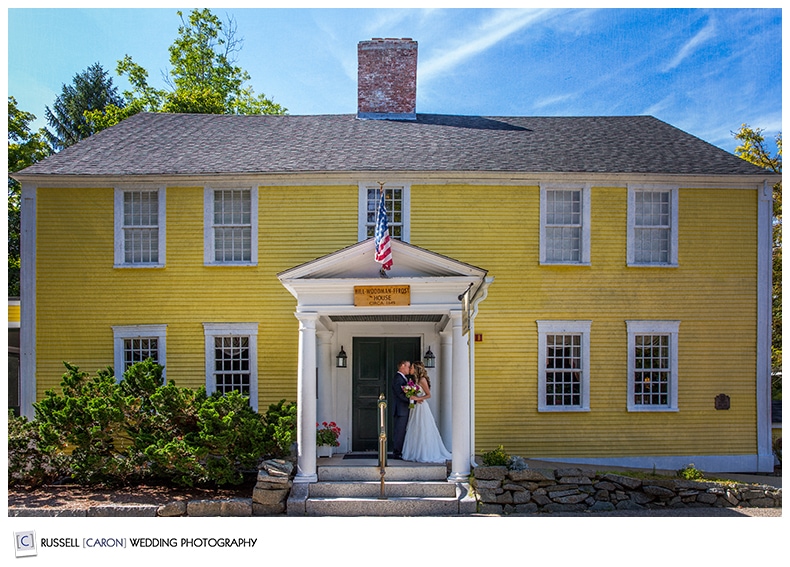 The three above images were on the grounds at, and near, The Three Chimneys Inn.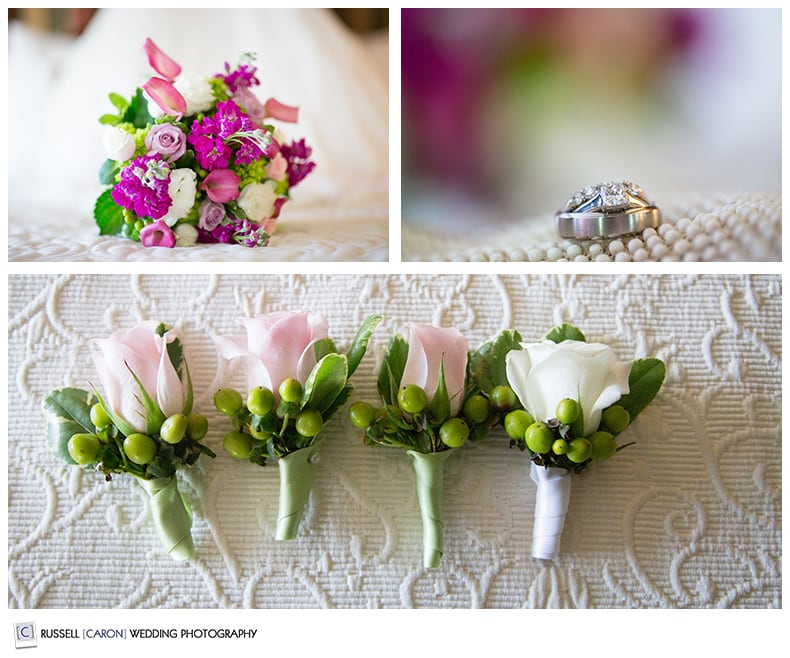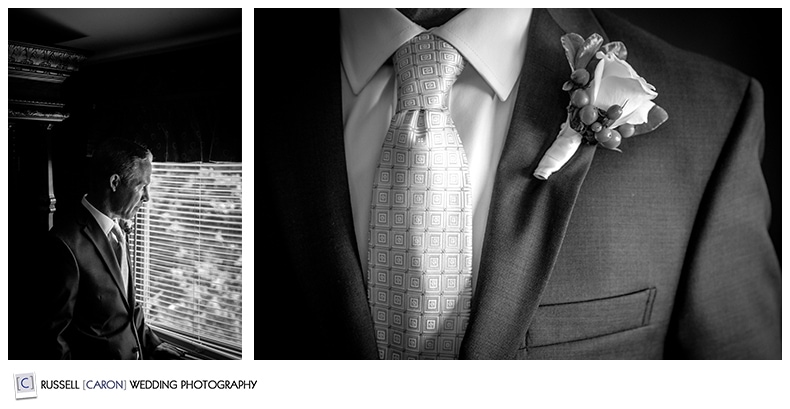 The beautiful bride pauses for a moment in the mirror to get ready for her and Greg's first look.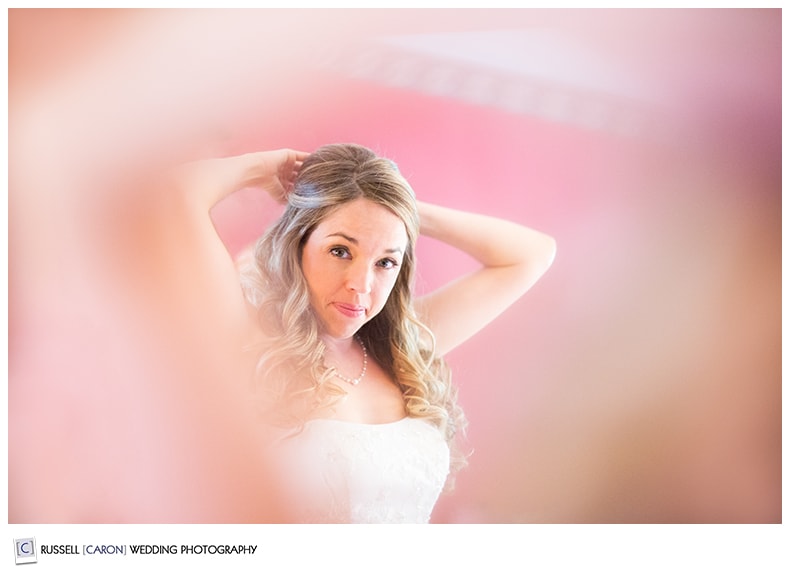 Quiet moments before all the excitement unfolds.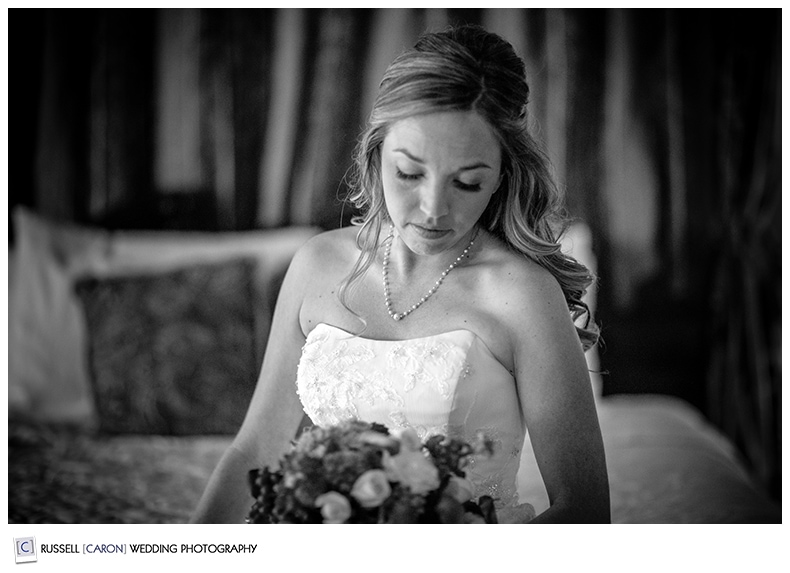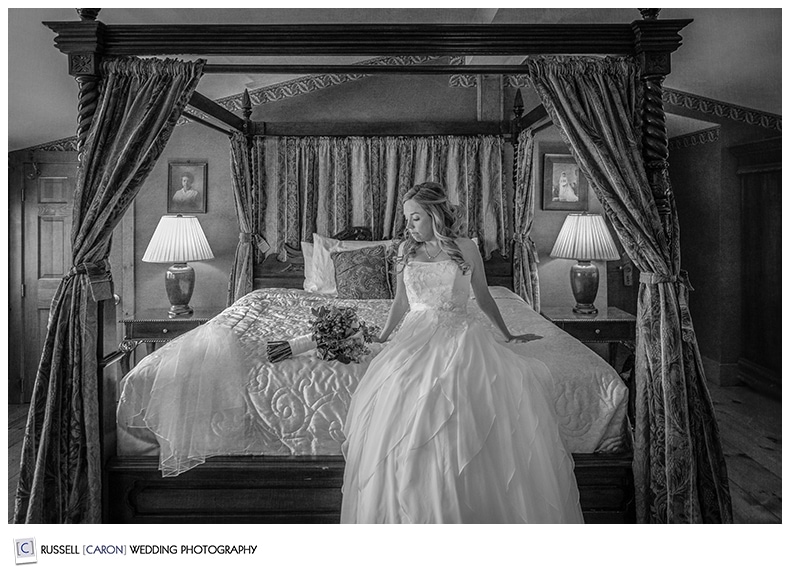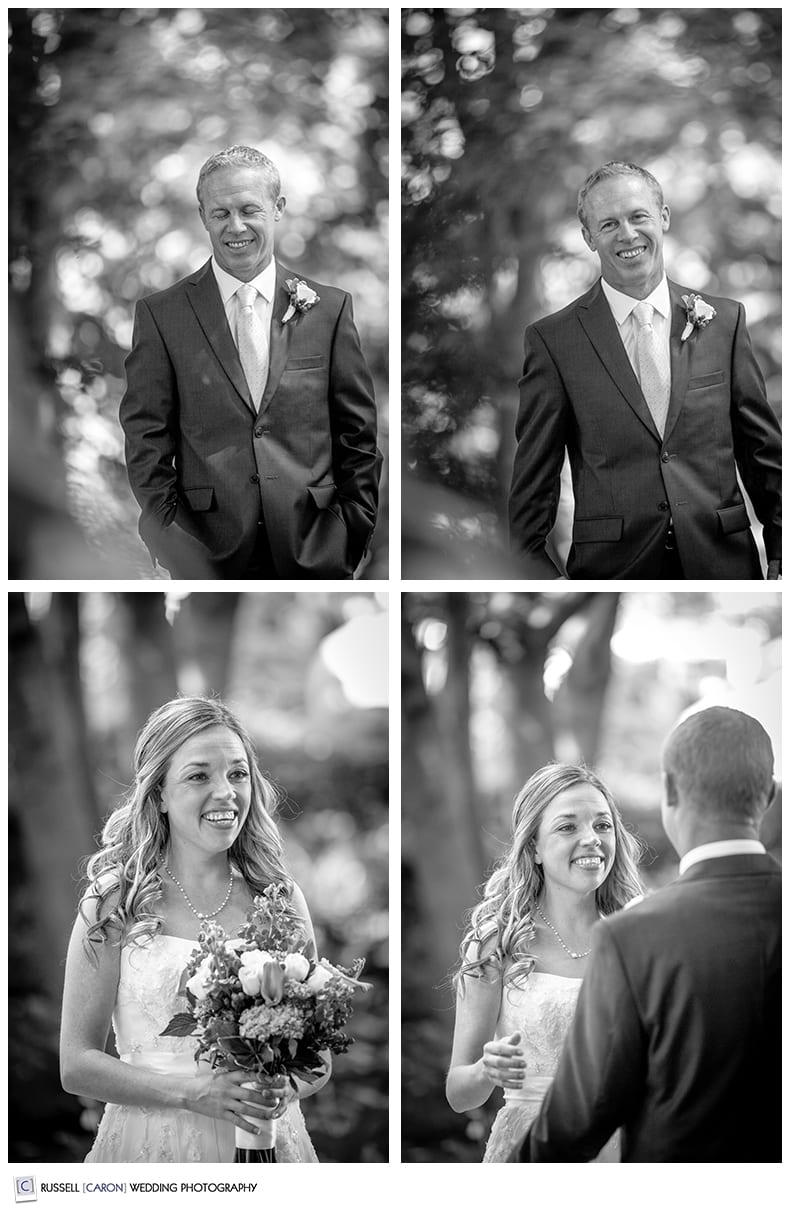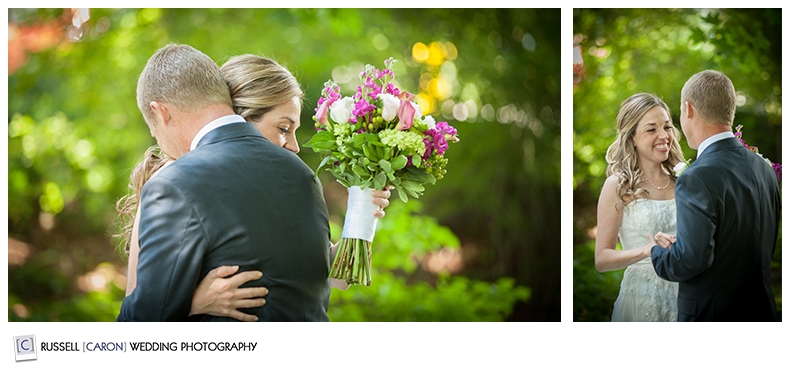 Heidi and Greg wanted to do a first look, so that they could see each other before the ceremony, in a private setting (photos in the three panels above). A first look can help with any pre-wedding jitters that might be present. In the case of Heidi and Greg, they just couldn't wait to see each other!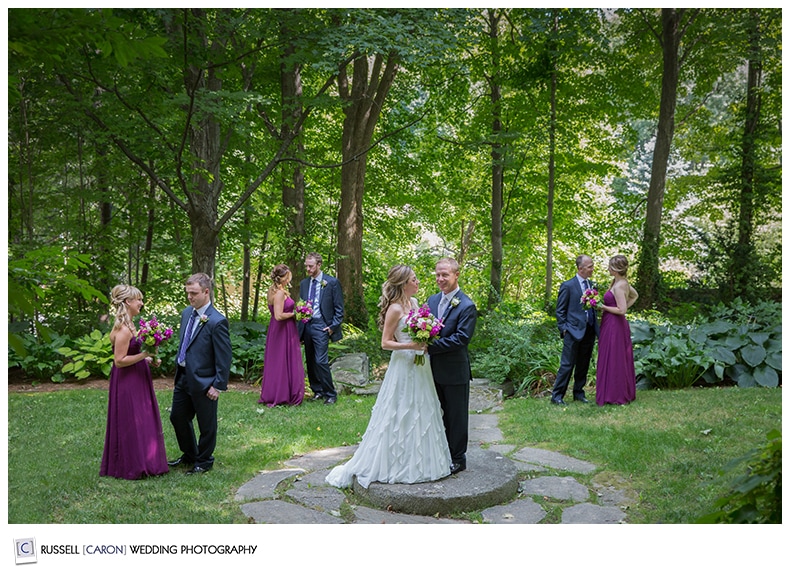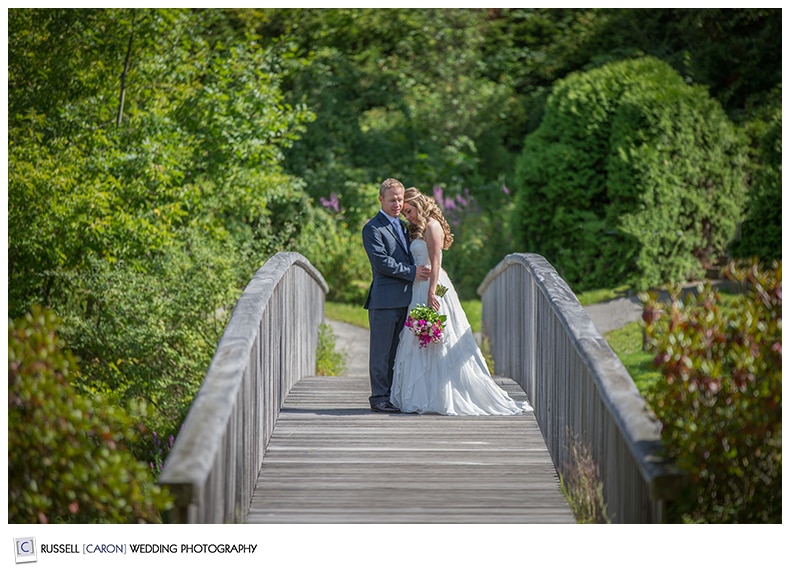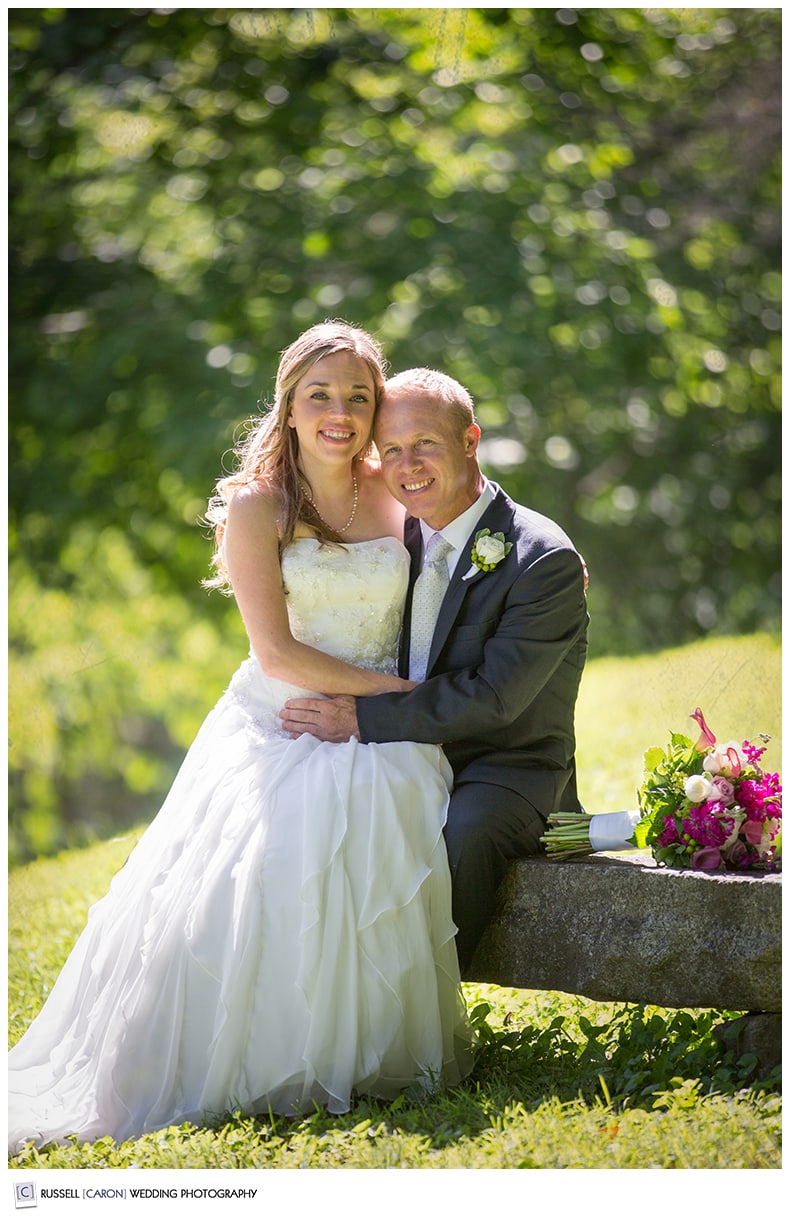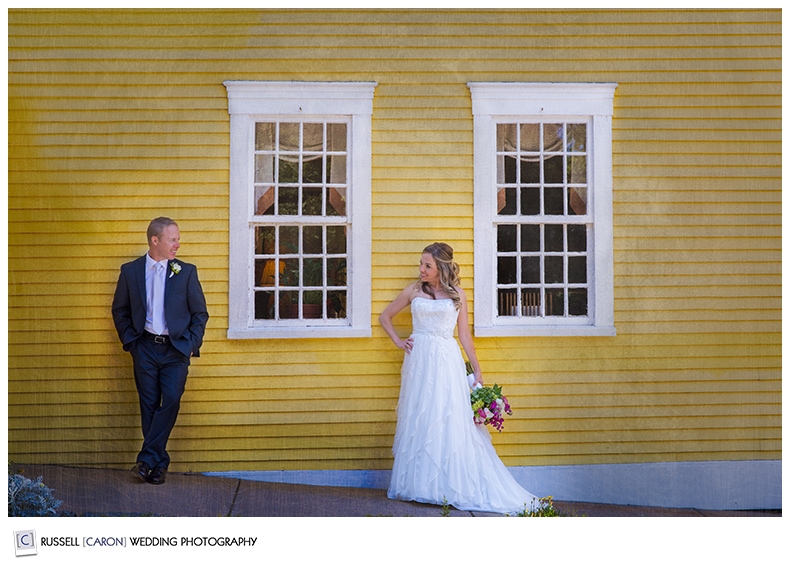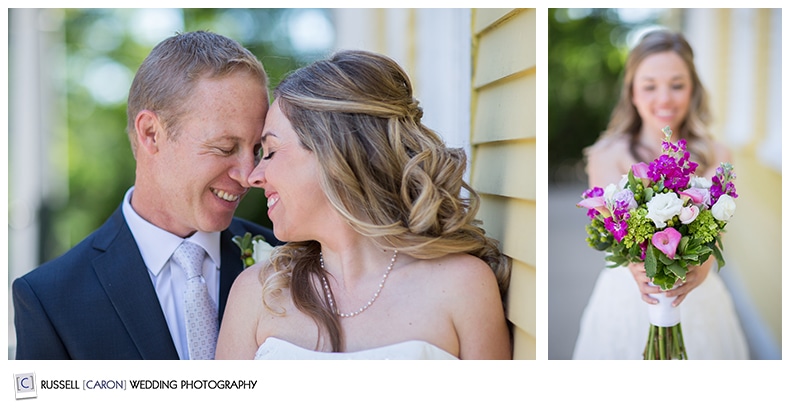 Special moments with grandmothers are some of the most prized journalistic moments we capture as wedding photographers.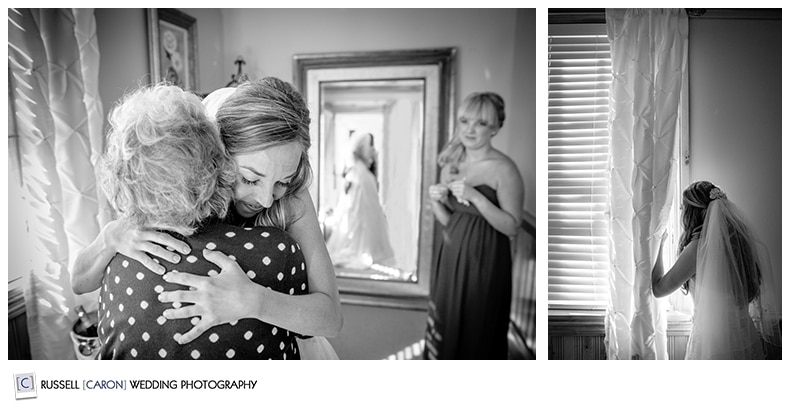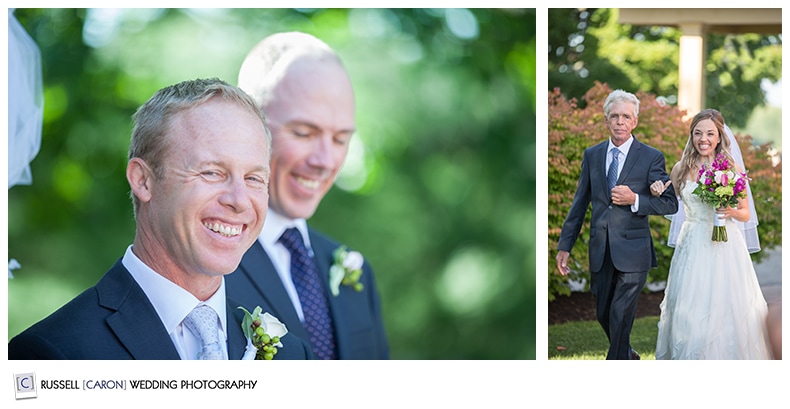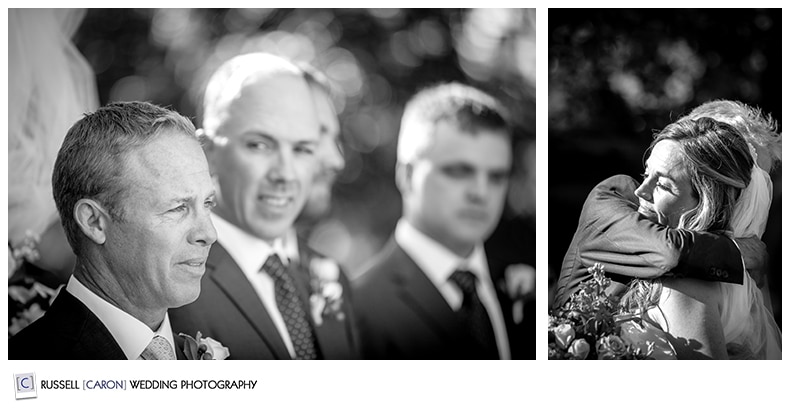 The ceremony and reception were held at Red Barn at Outlook Farm in South Berwick, Maine. As South Berwick Maine wedding photographers, we love the Red Barn at Outlook Farm!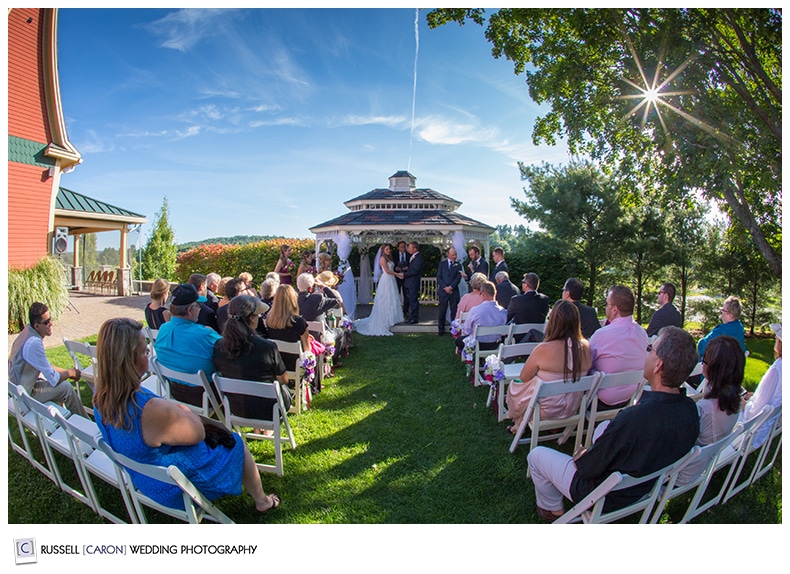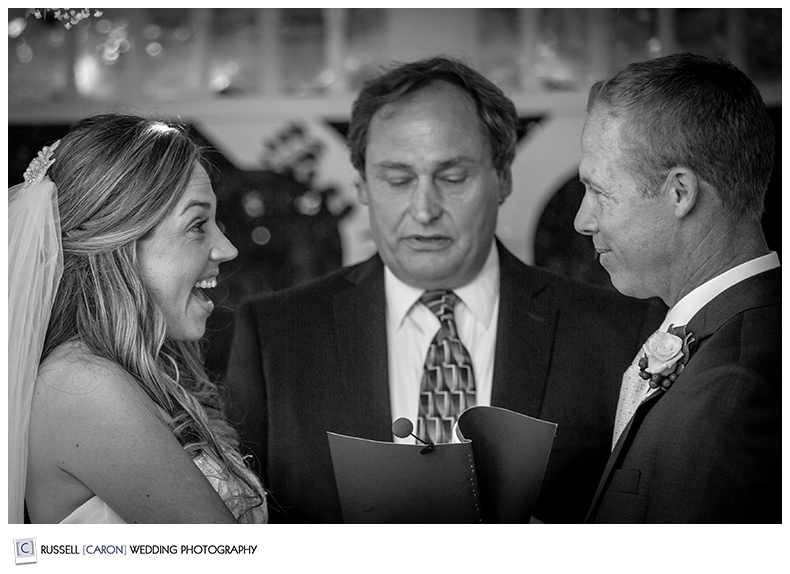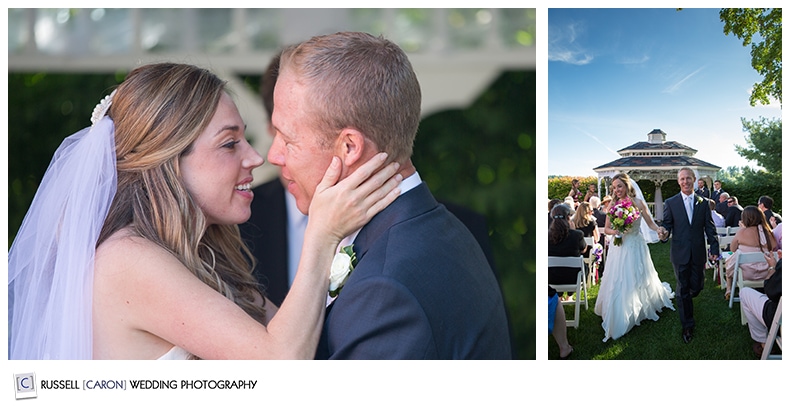 Look! We're married! Loving the way those rings look on their fingers!!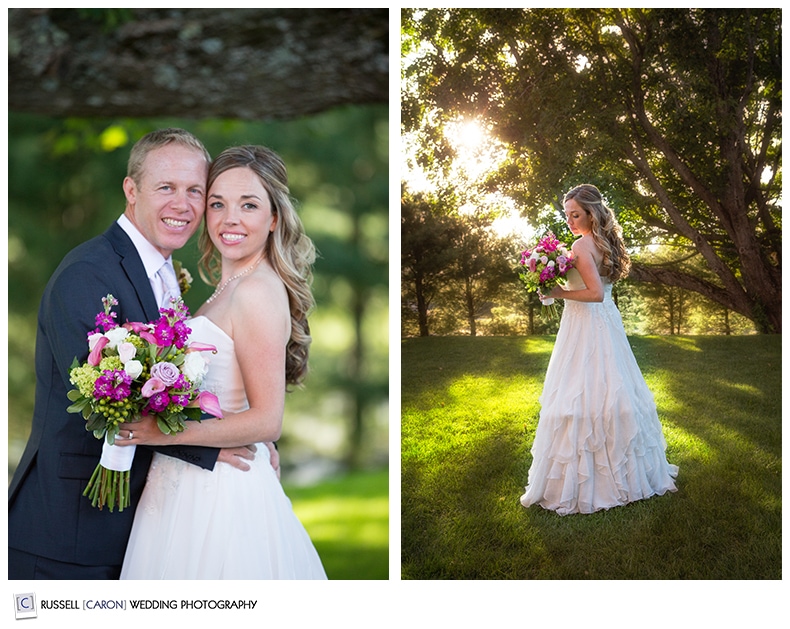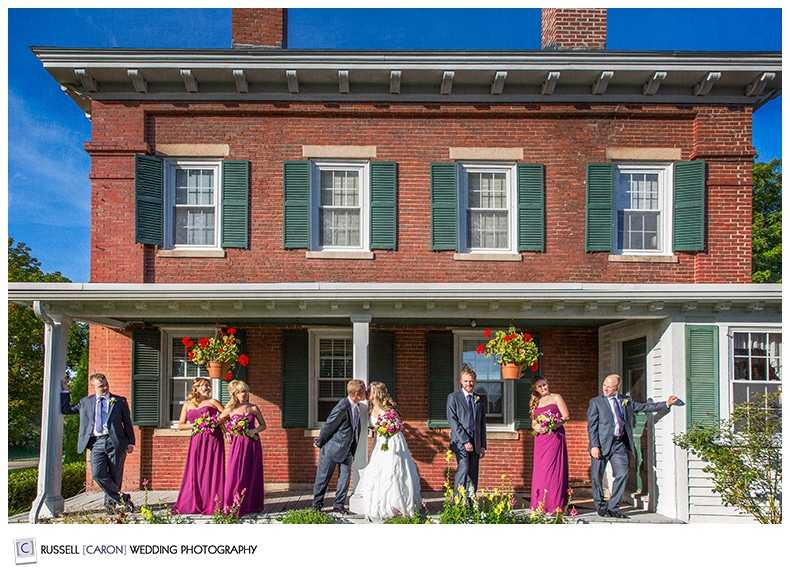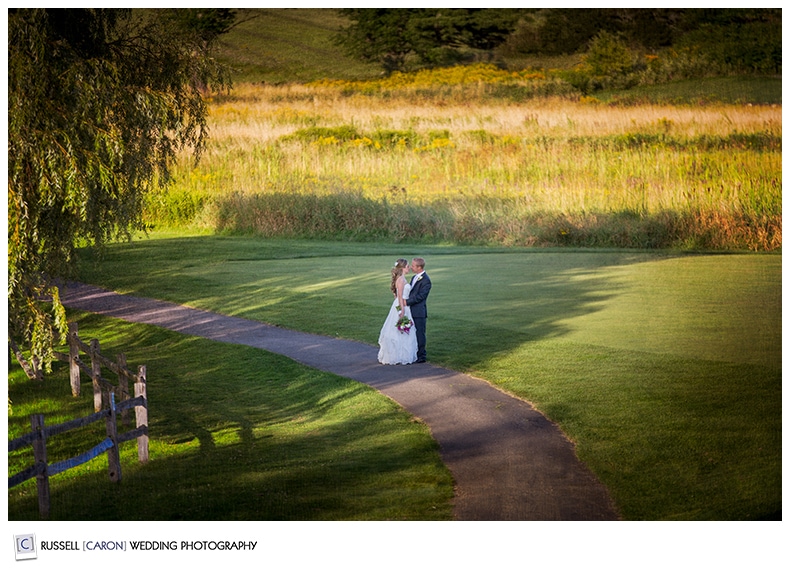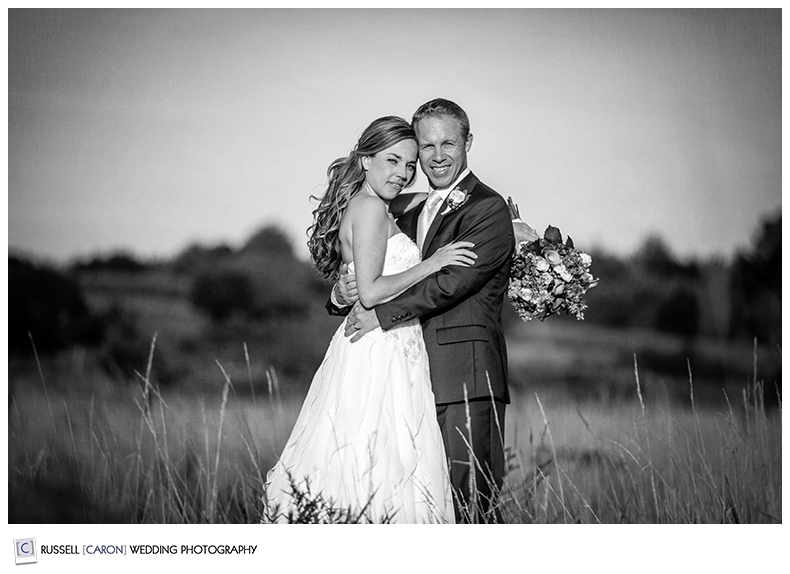 You pretty much have to agree that many of these images are really stunning in classic black and white.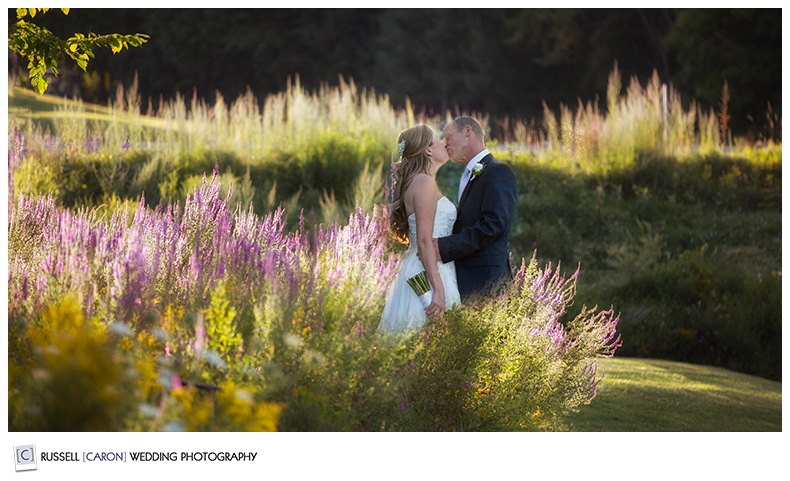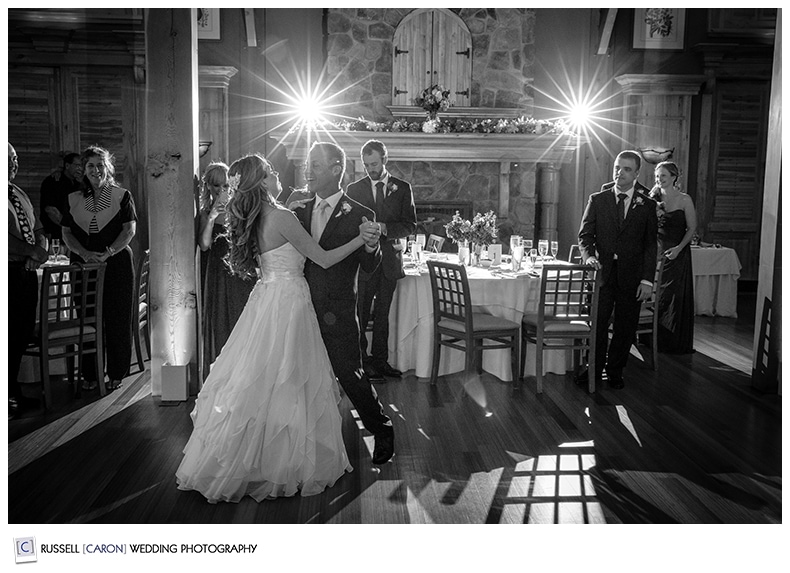 South Berwick Maine wedding photographers, Russell Caron Wedding Photography, effortlessly capture wedding photography for Maine wedding couples. Let us join your wedding and help in creating the perfect memories of your special day. For more information, please contact us right away!