Scarborough Maine Wedding Photographers
We met Madeleine and Chris in Scarborough, Maine, for their sunset engagement session.  We took them to Ferry Beach, where we all enjoyed the beach, the mild weather and had some laughs.  Madeleine and Chris are both living in New York City, but are enjoying a week long vacation in Kennebunk.  They both seemed relaxed while the gulls soared and the sun set, infusing the evening with a beautiful golden glow.  Their wedding is scheduled for next June, with the reception taking place at the ViewPoint Hotel in York, Maine.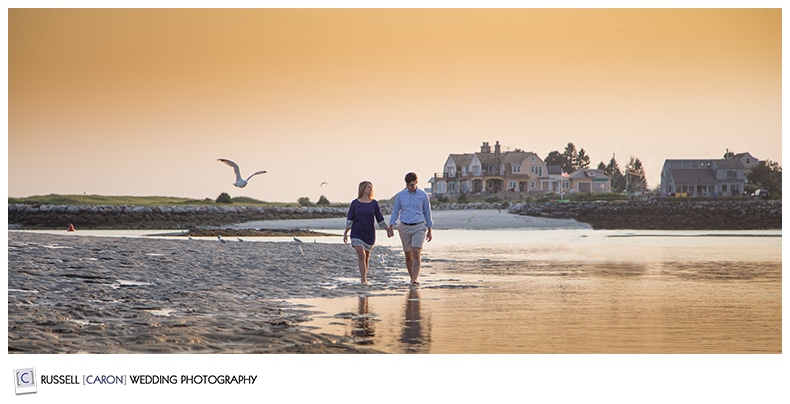 Madeleine and Chris asked for a location that would serve well for sunsets.  With a relatively limited number of coastal Maine locations with a westerly view for sunsets, we were all pleased with what we were afforded with this part of Scarborough.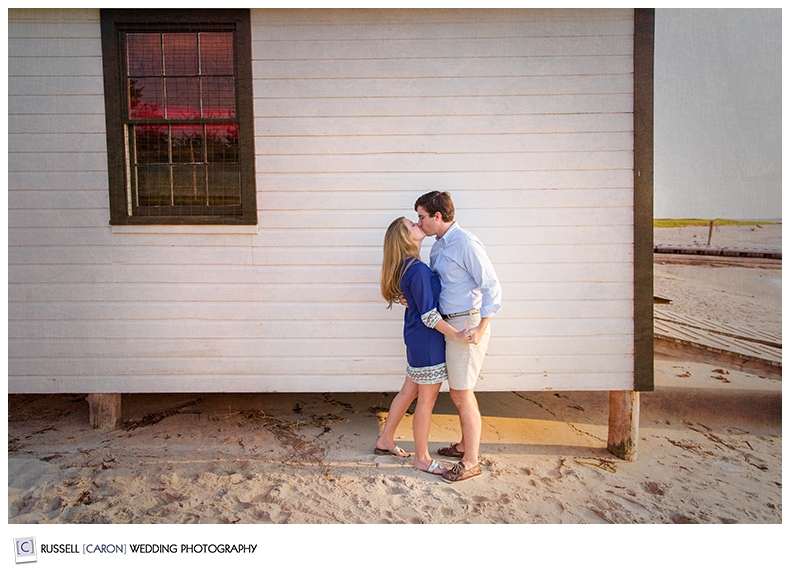 The couple loved the aura and atmosphere at the beach and loved the boat house shots (above and below).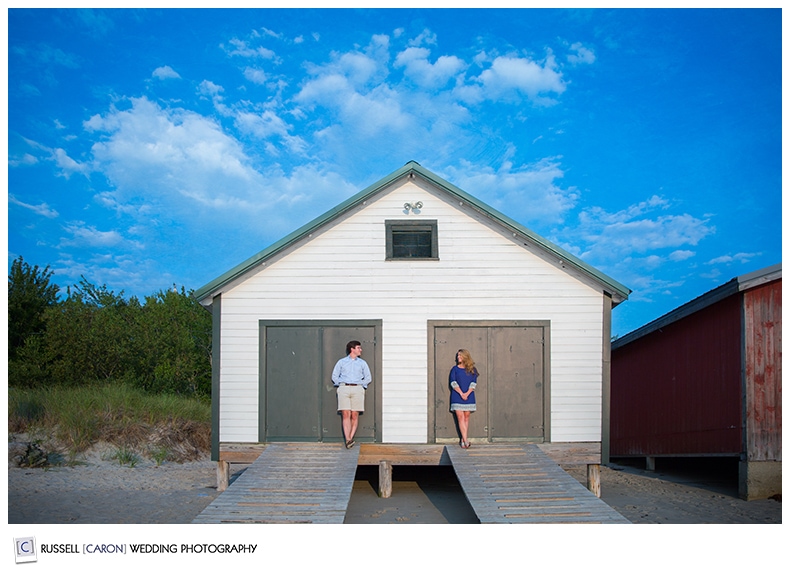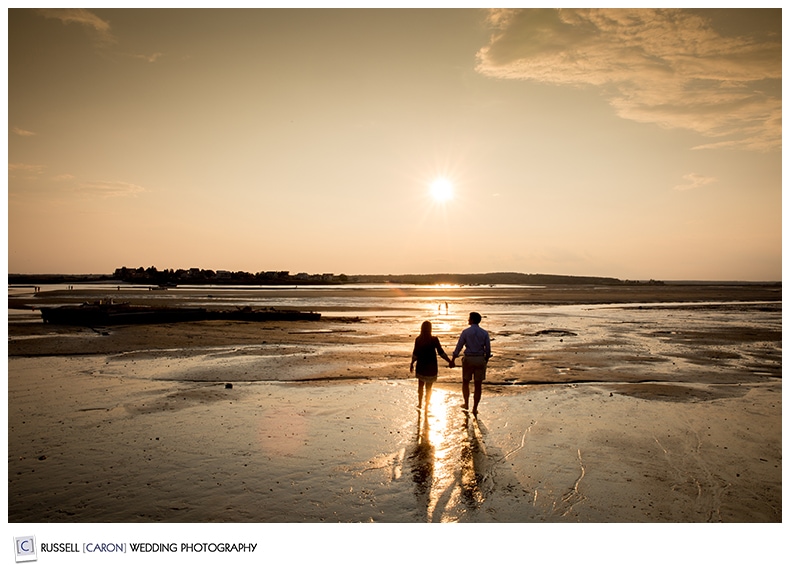 They were more than happy to get sand in their toes and walk in the warm shallow water.  We were blessed with a great sunset, for sure.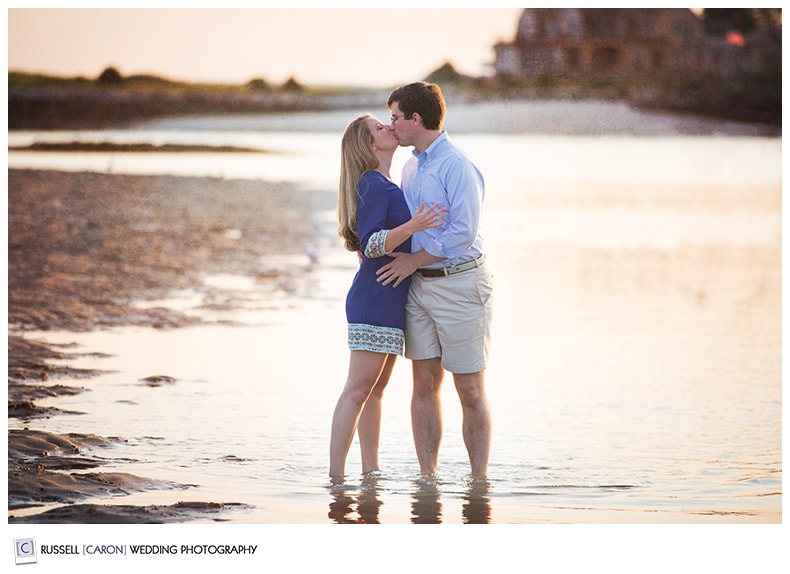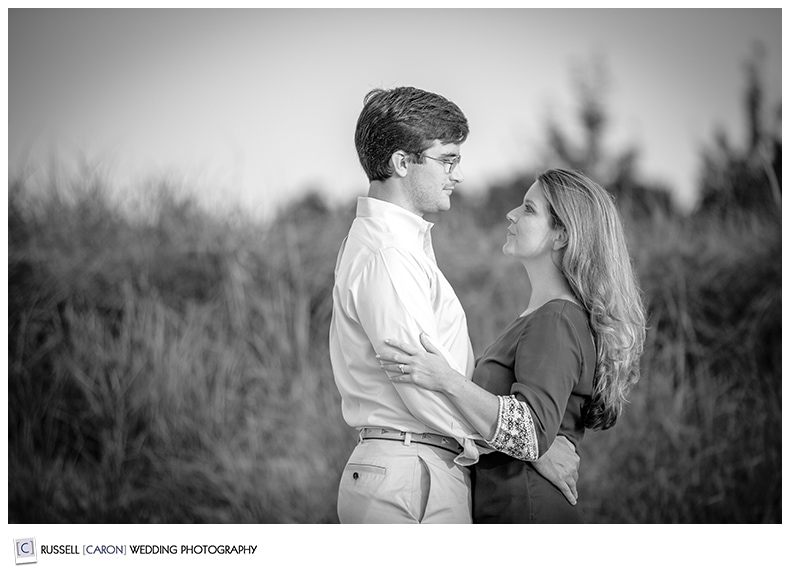 These two look just as nice in black and white (as above) or full color!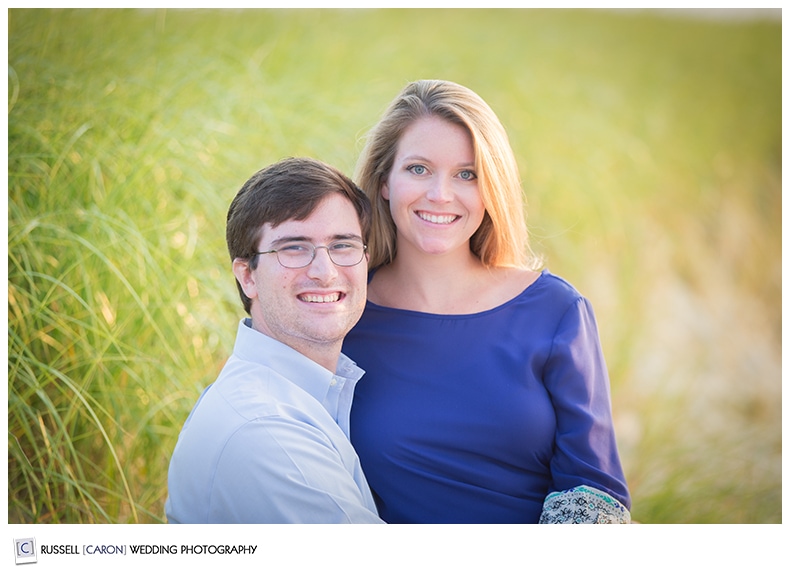 An iconic Maine lobster boat sits in the background of the shot below.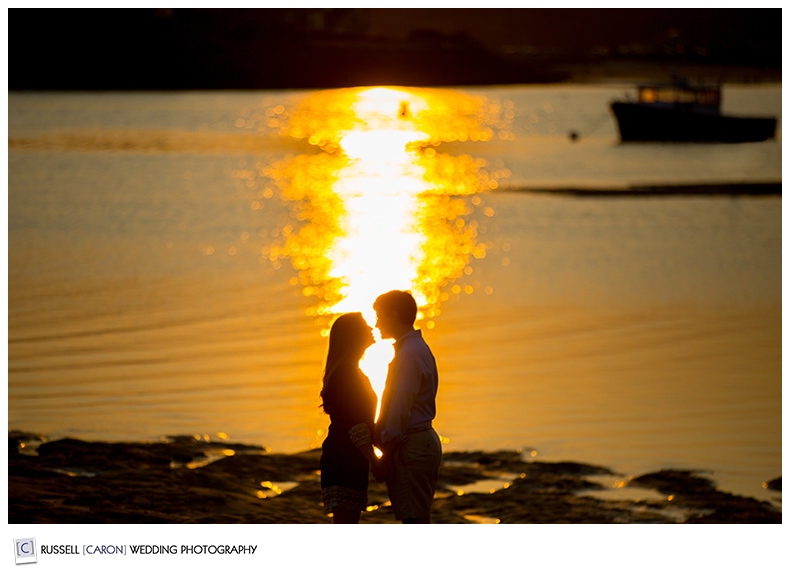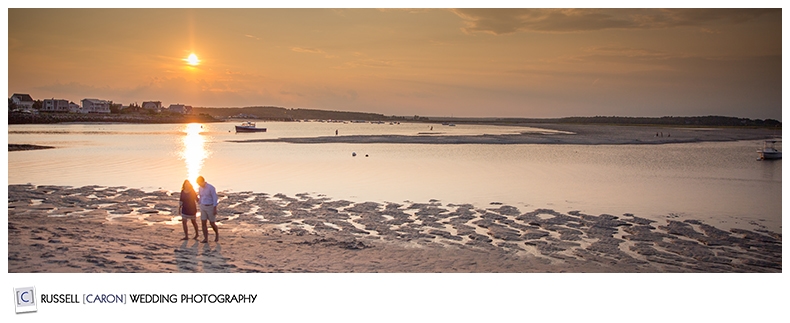 A quiet, reflective moment,  A world away from their Manhattan offices and home.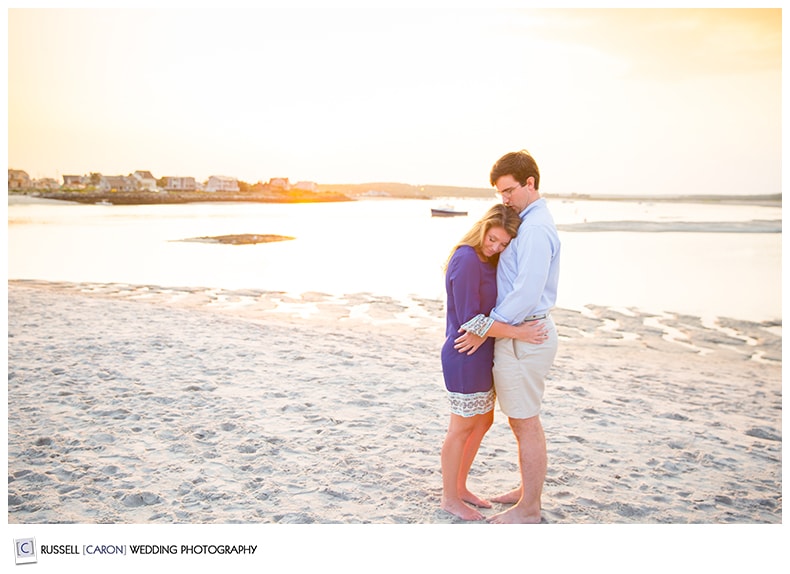 A peek through the dunes!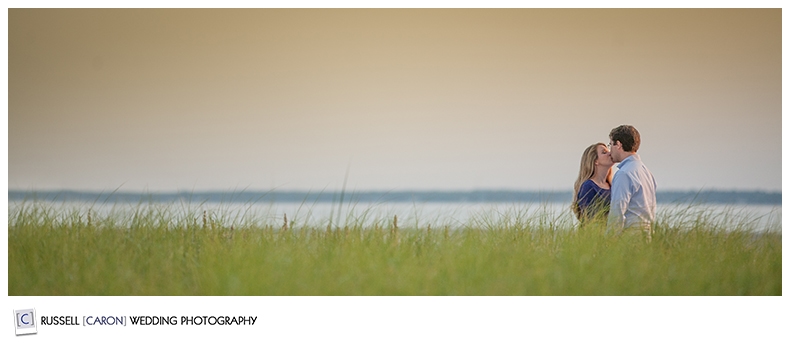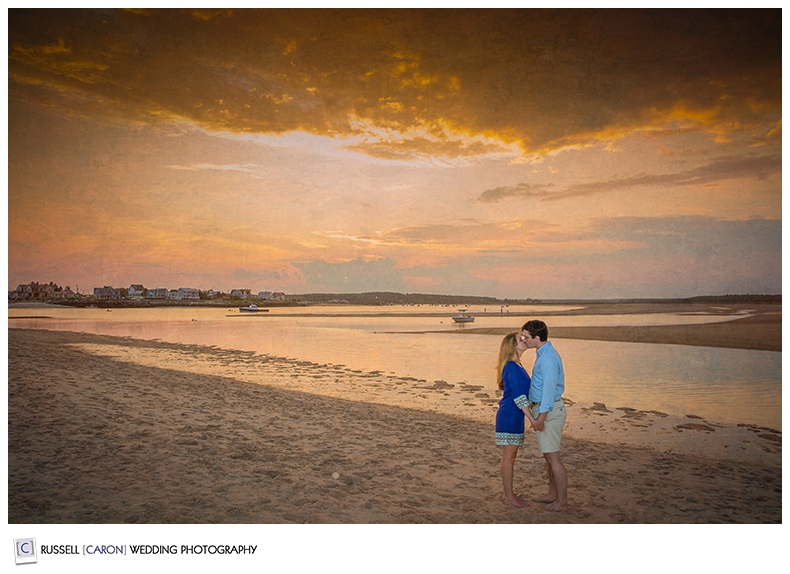 Scarborough Maine wedding photographers, Russell Caron Wedding Photography, would love to join in your wedding day.  We put the fun into wedding photography for Maine wedding couples, and will capture your most precious moments during your special day.  Destination or Maine wedding, we will travel to whatever location you can think of.  For more information, please contact us right away!