Mombo Restaurant Wedding | Portsmouth New Hampshire Photographers
Alex and Nick were married at South Church in Portsmouth, New Hampshire, Saturday, September 10, 2016. They then went on to have a beautiful Mombo Restaurant wedding reception. A year ago we photographed their engagement session in Portsmouth, and have been awaiting their wedding day ever since!
Portsmouth, New Hampshire is a small city, rich in colonial history, and we were able to visit a few different locations to do our artistic photos. Strawbery Banke and the historic district with some wonderful architecture and gardens, and this is where we were based. Alex and Nick's wedding day first look took place at the Governor John Langdon House with its lovely garden paths. We also took advantage of the grape arbor and garden shed. Alex and Nick have a quiet elegance about them, and on wedding day they both looked stunning and glamorous! As it should be on wedding day! And their bridal party kept the theme on point, in tones of charcoal, navy, and coral. Just perfect for a late summer wedding in New England.
We experienced a quick rain shower, but by then, most of the photos had already been taken. Such is the beauty of the first look! The first-dance photo, the last one in this post, is unique in its own right, as it was taken from outdoors looking in the window at Mombo. Enjoy looking through Alex and Nick's wedding day photo story!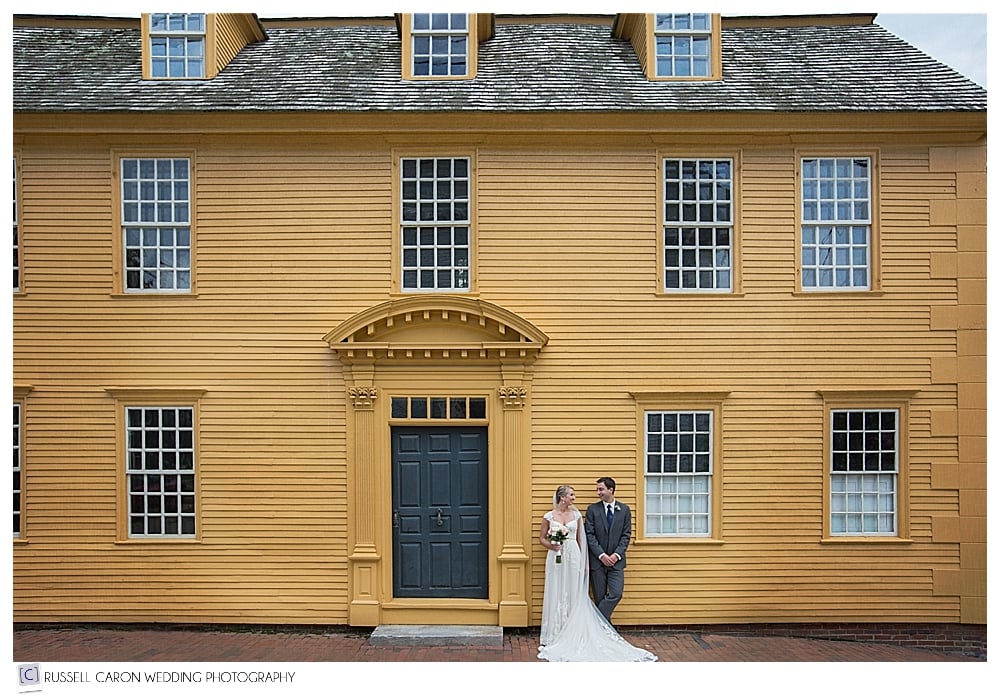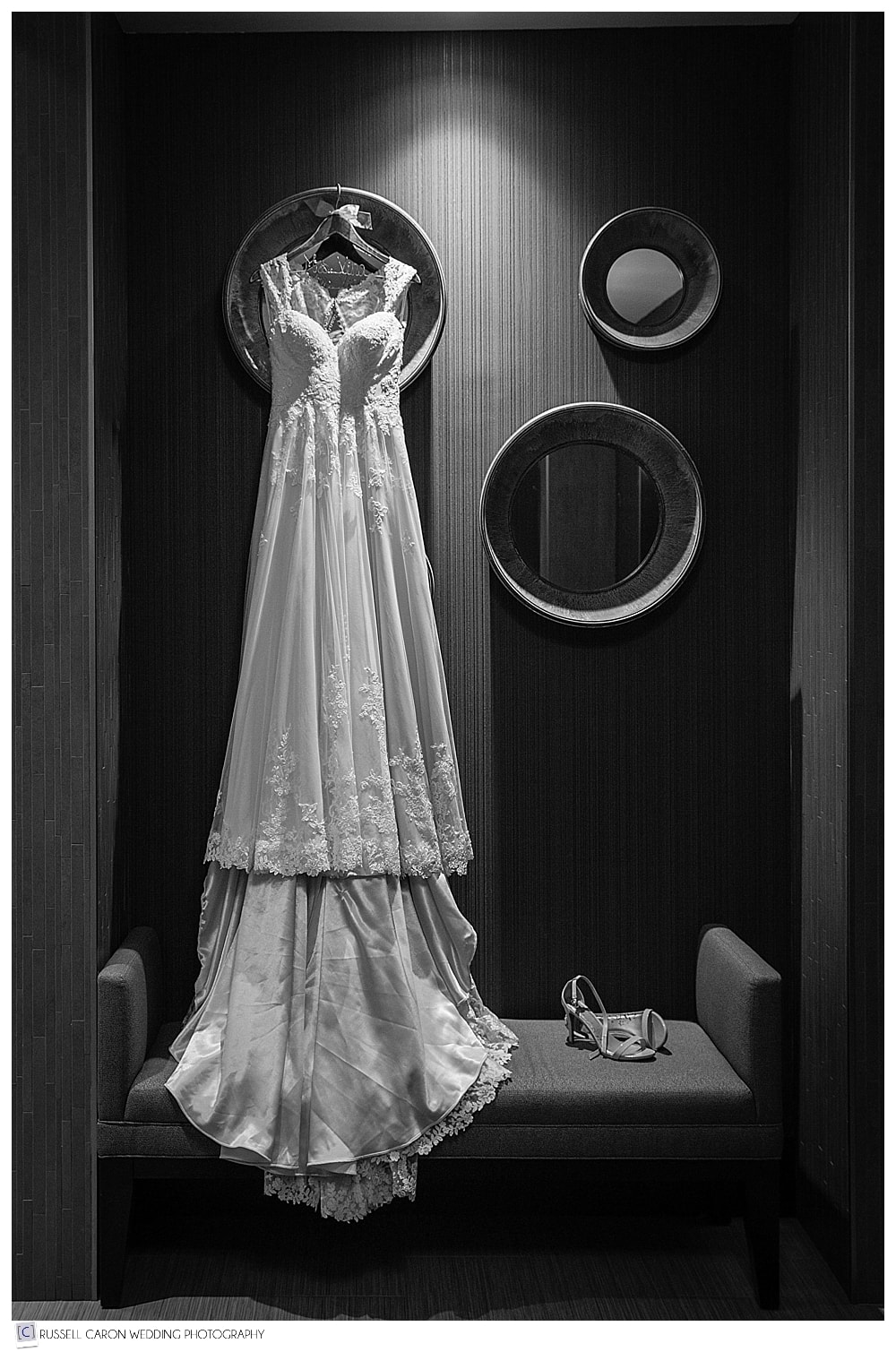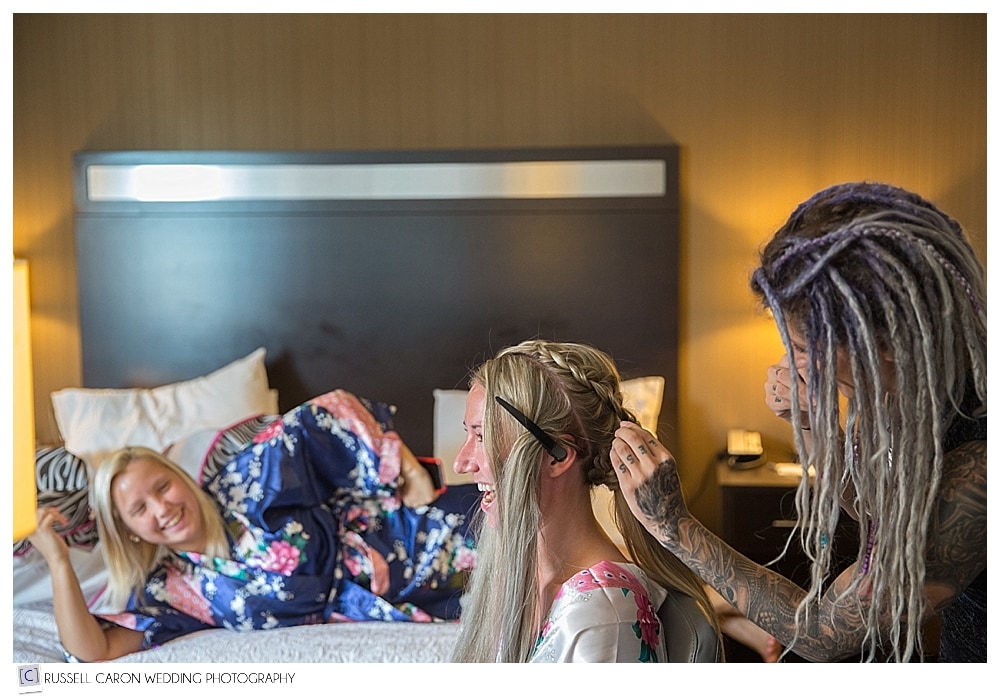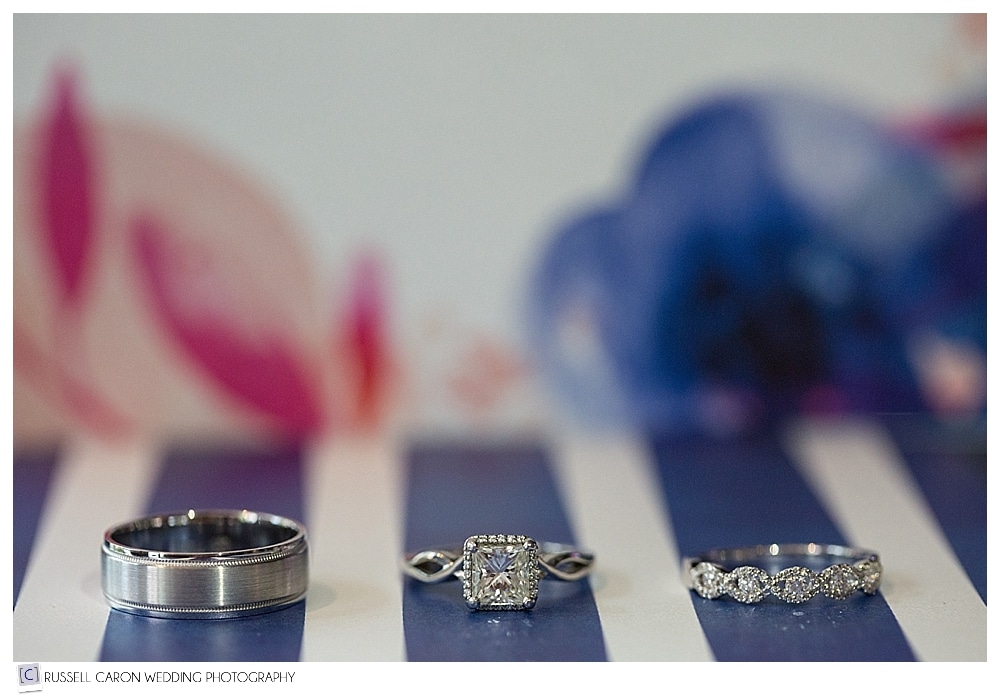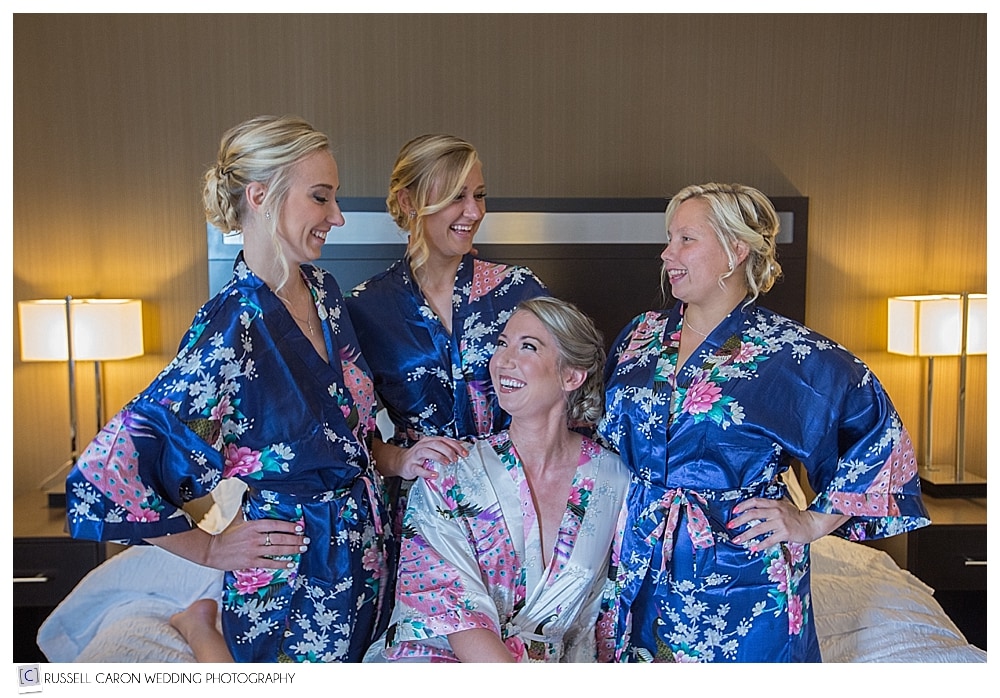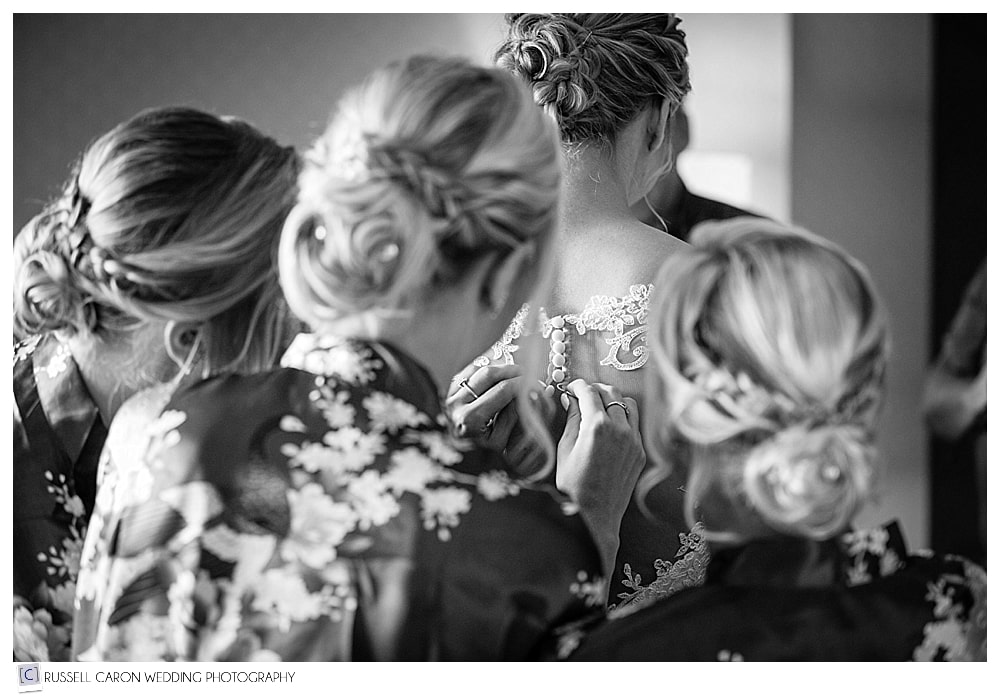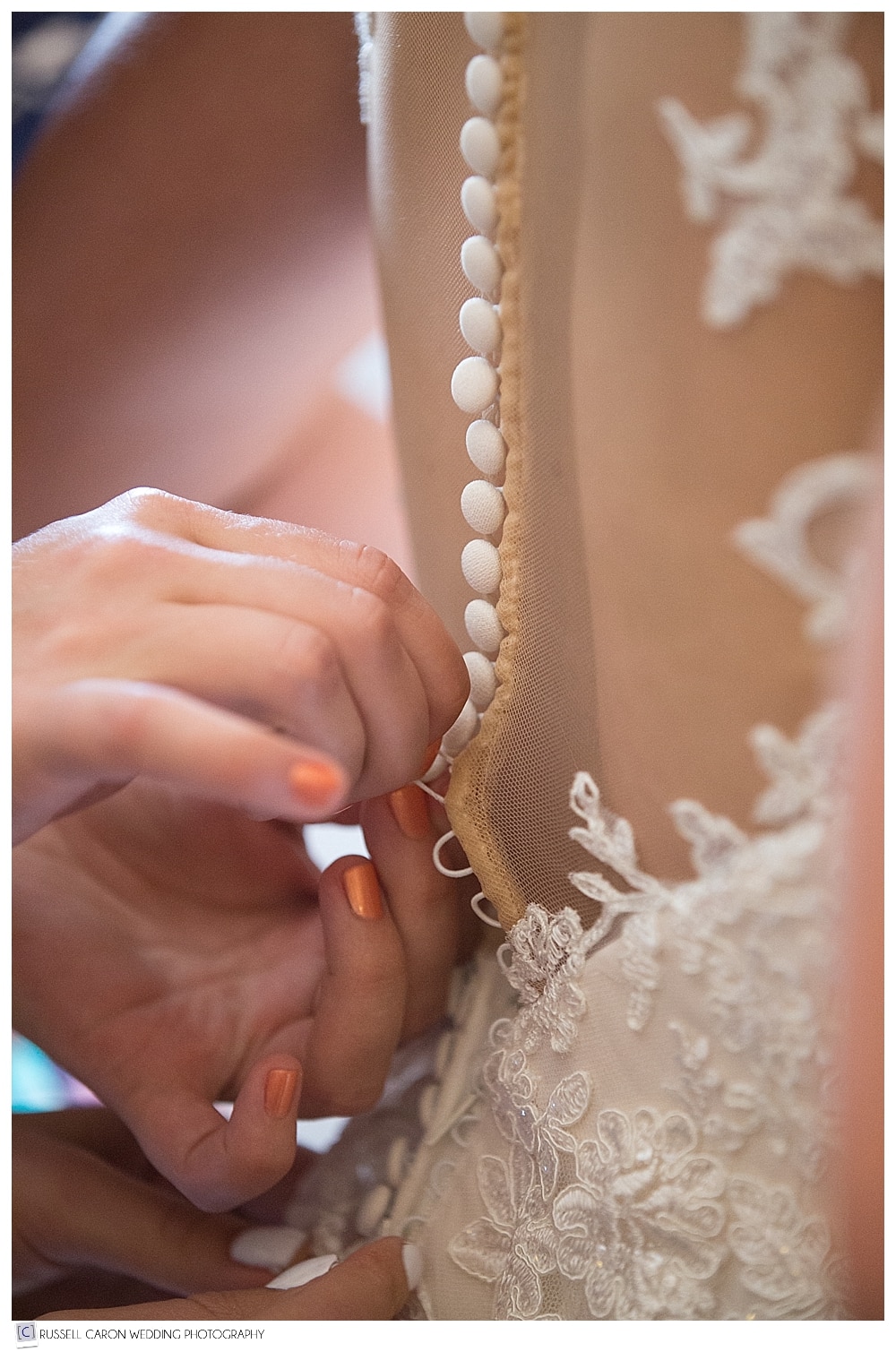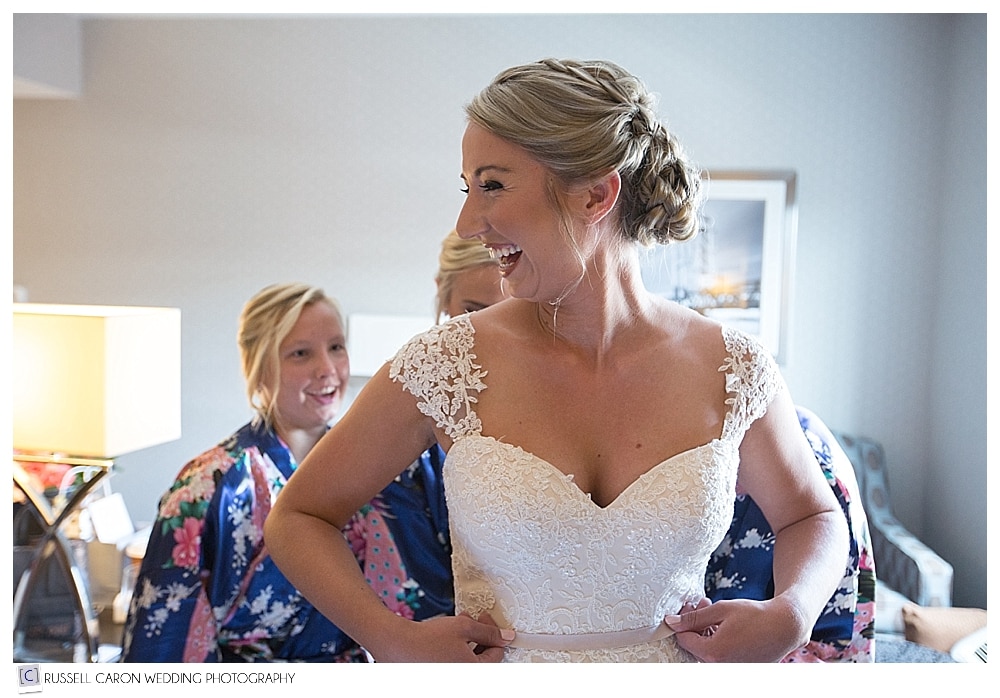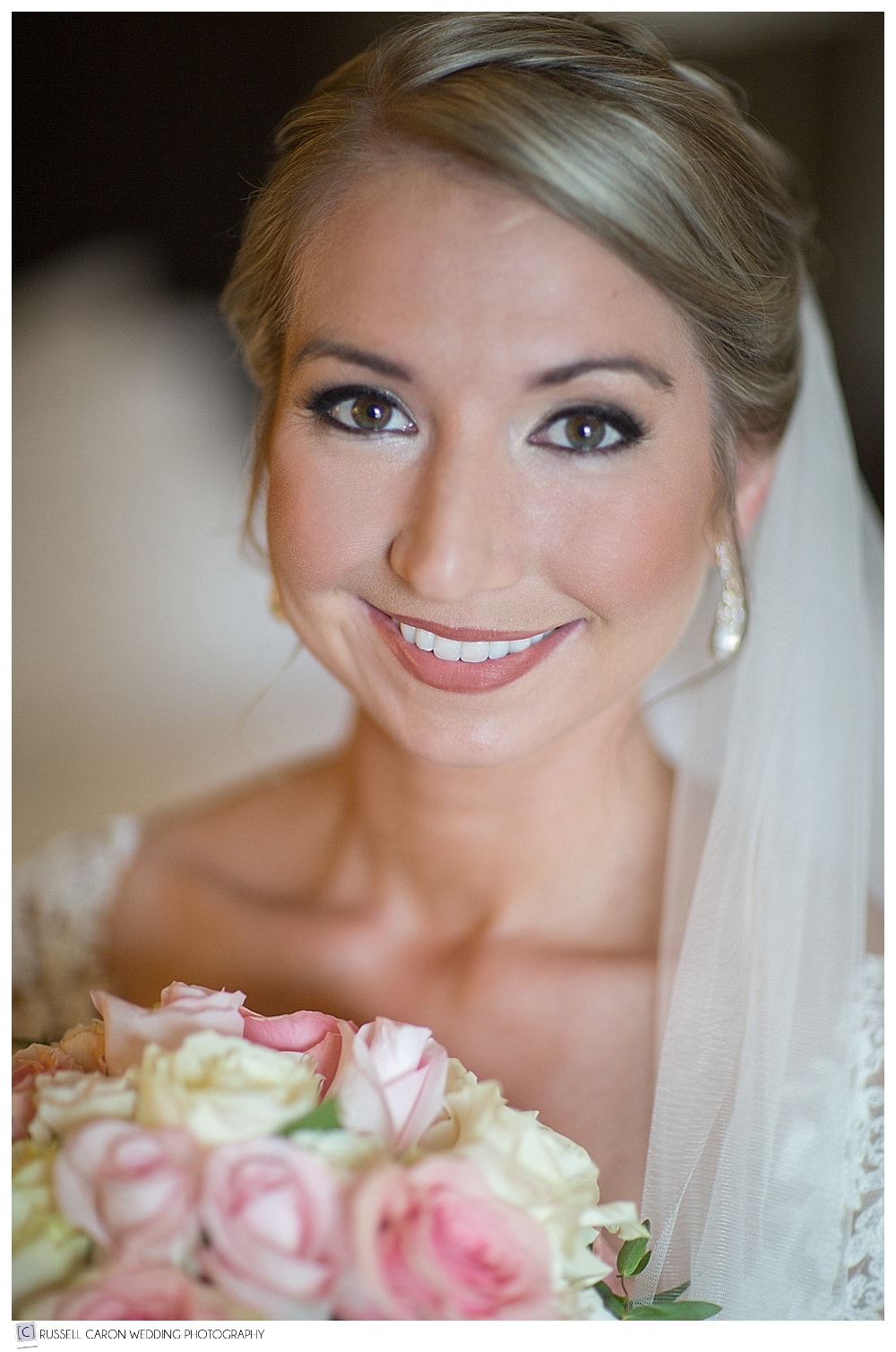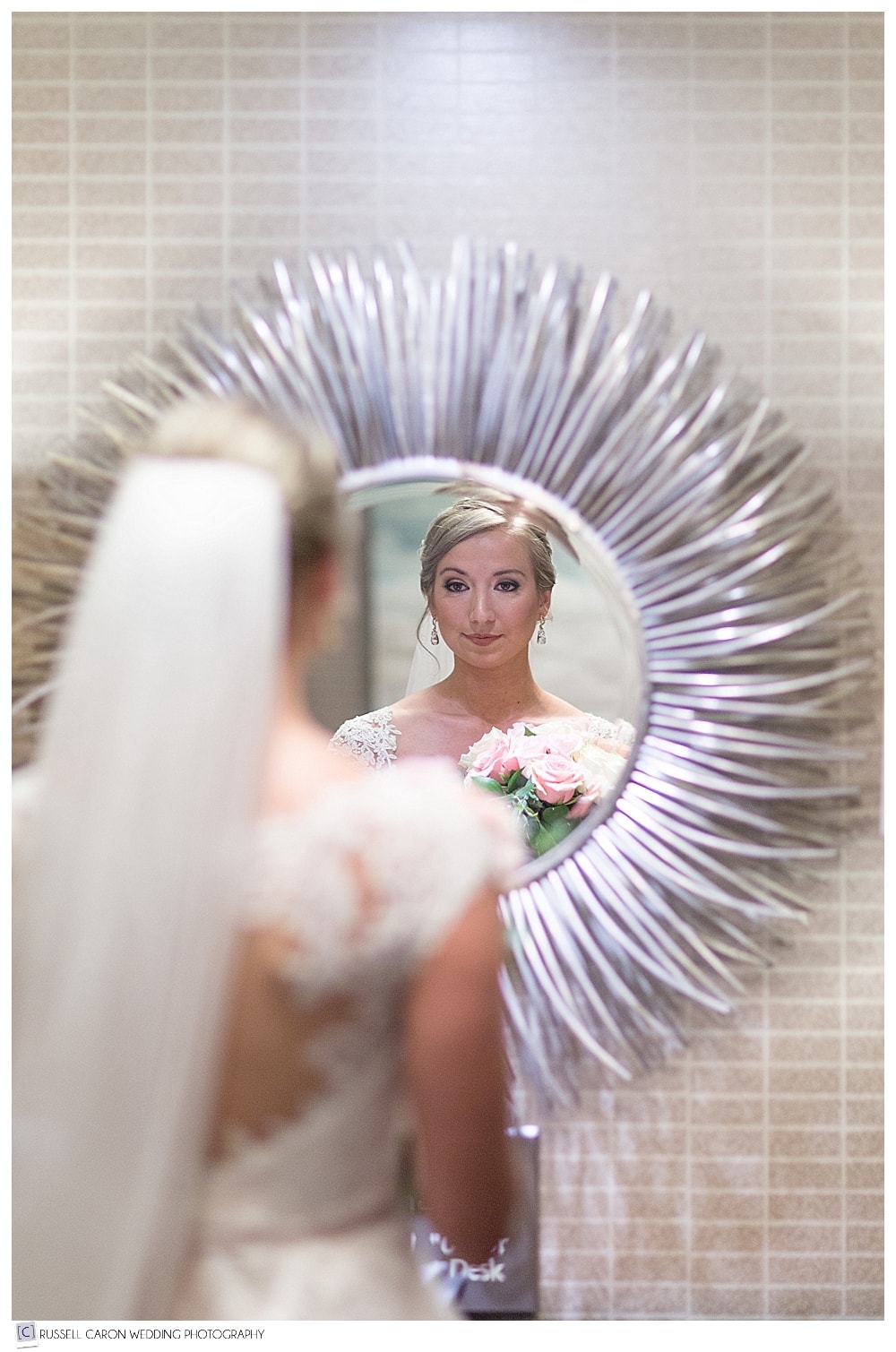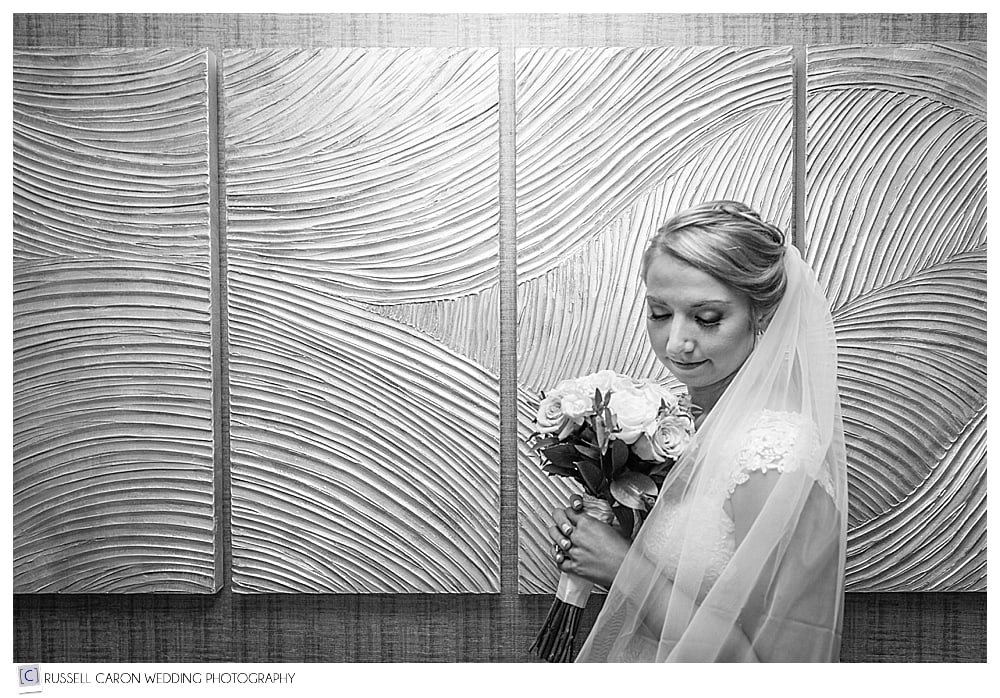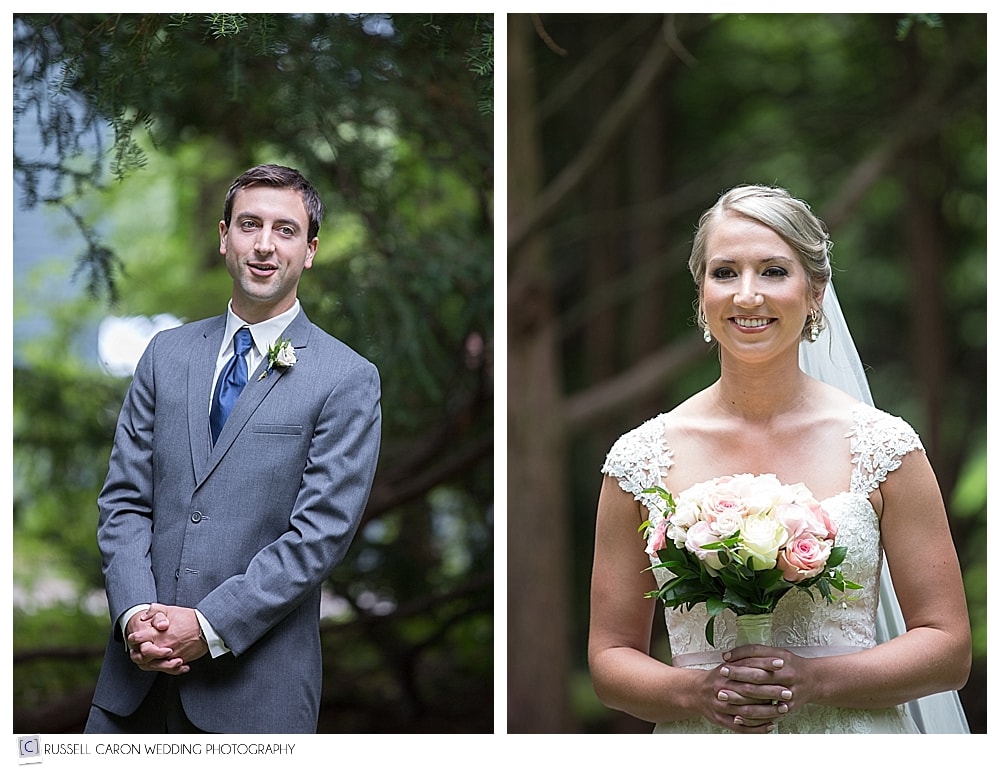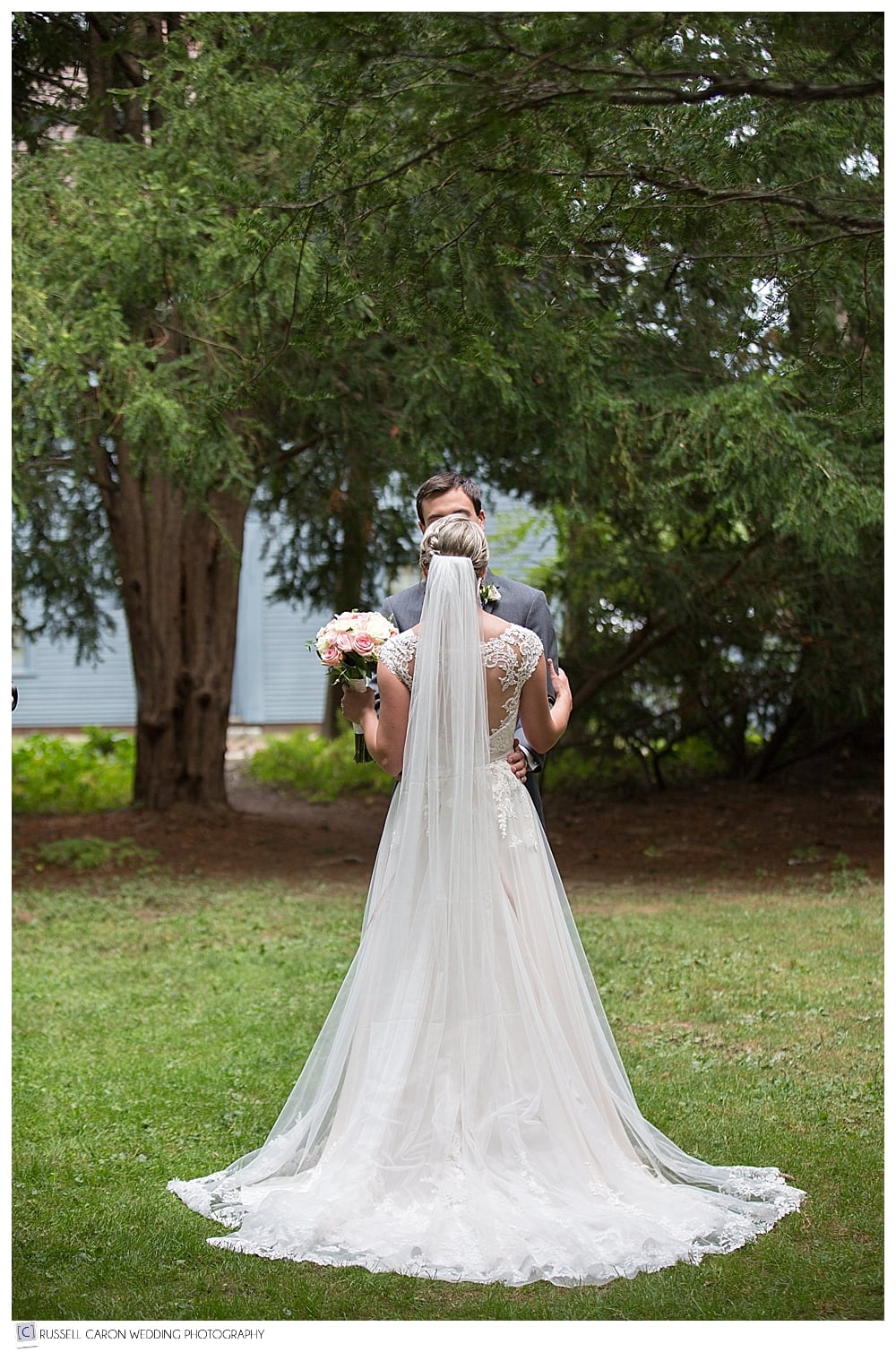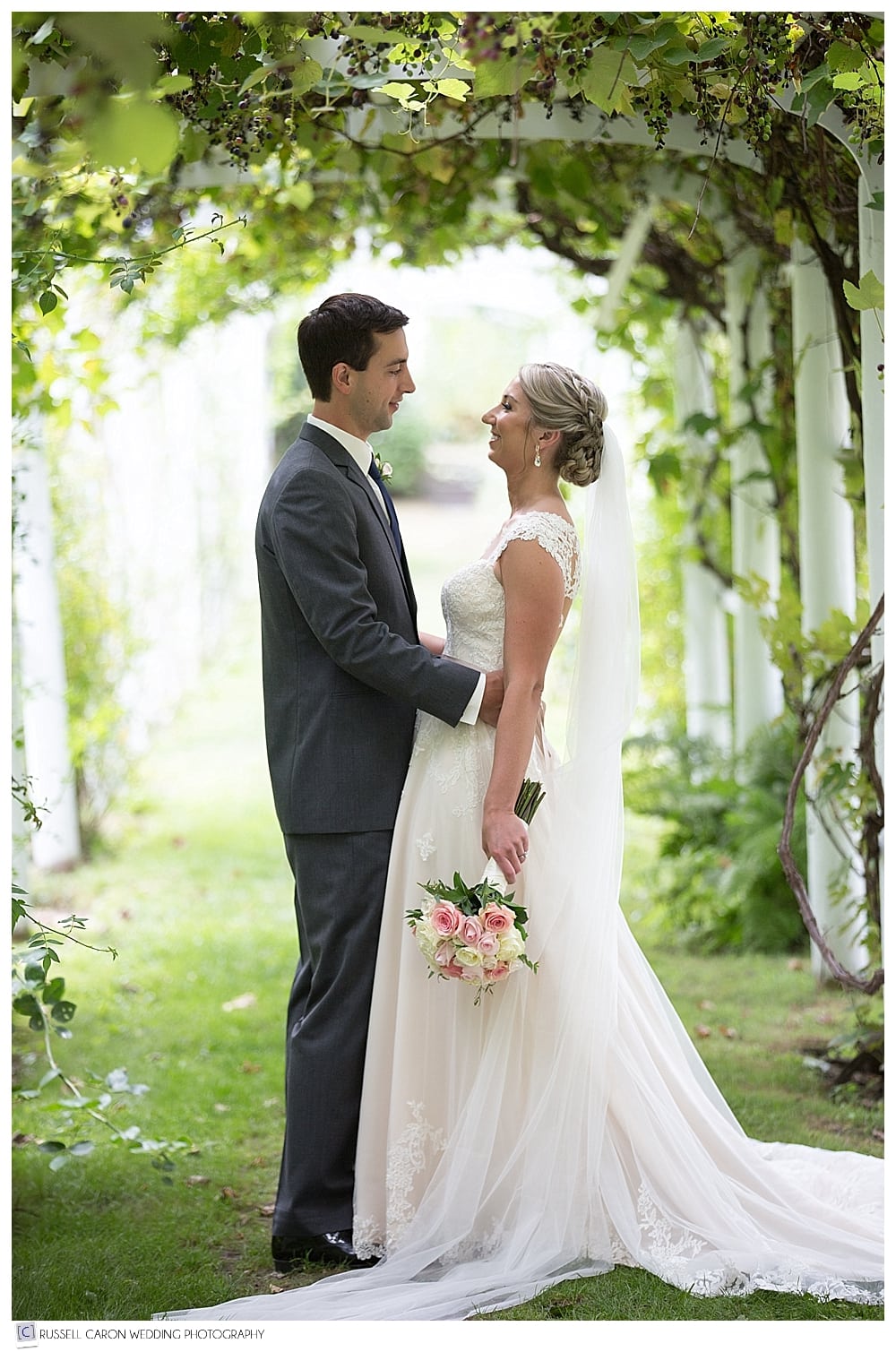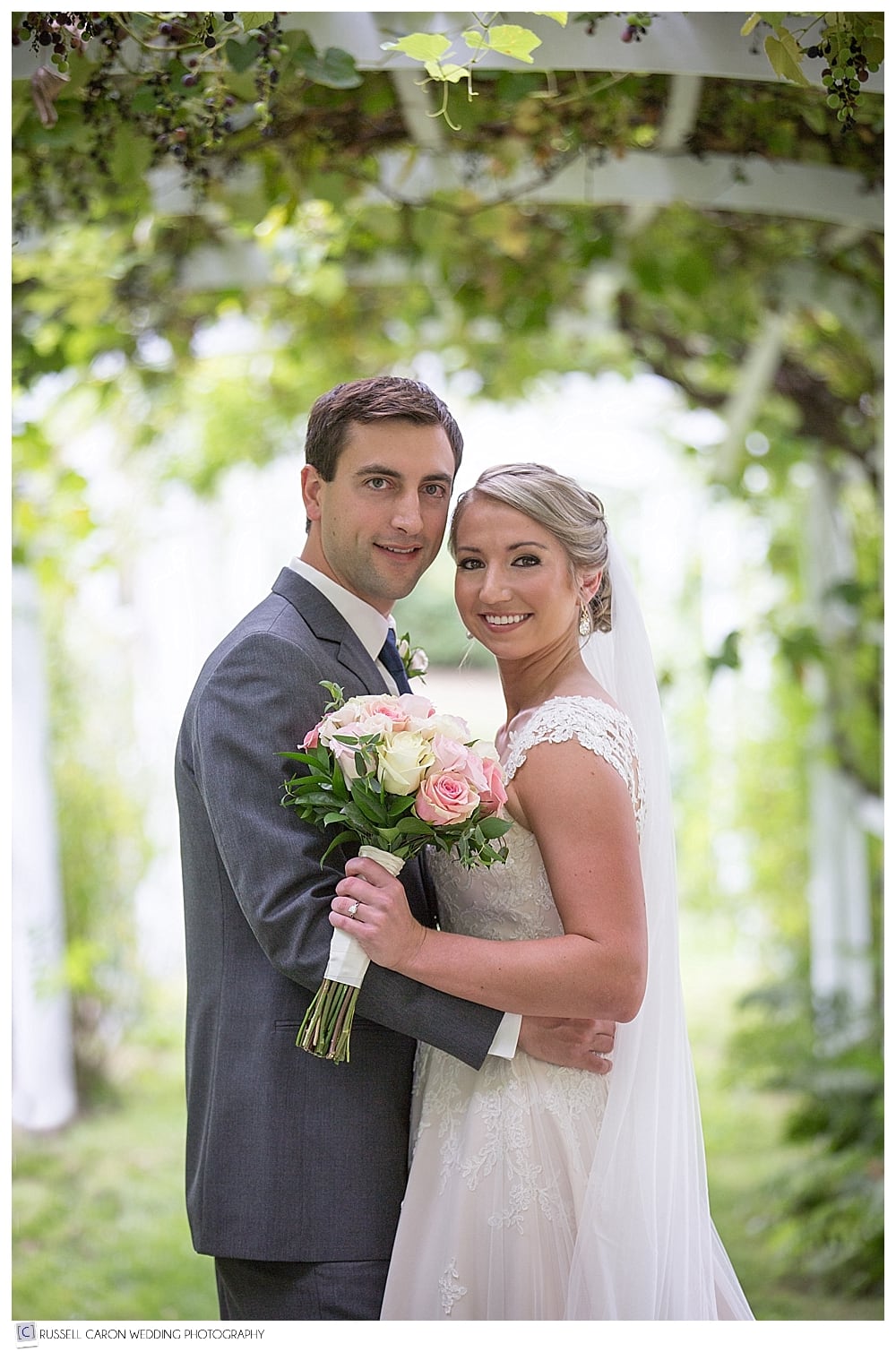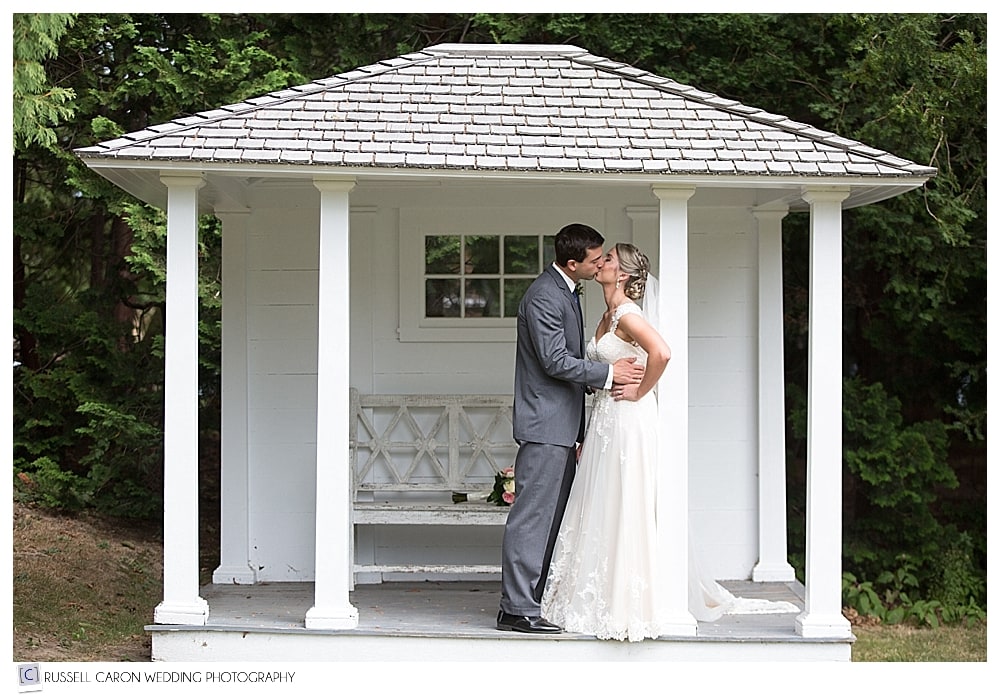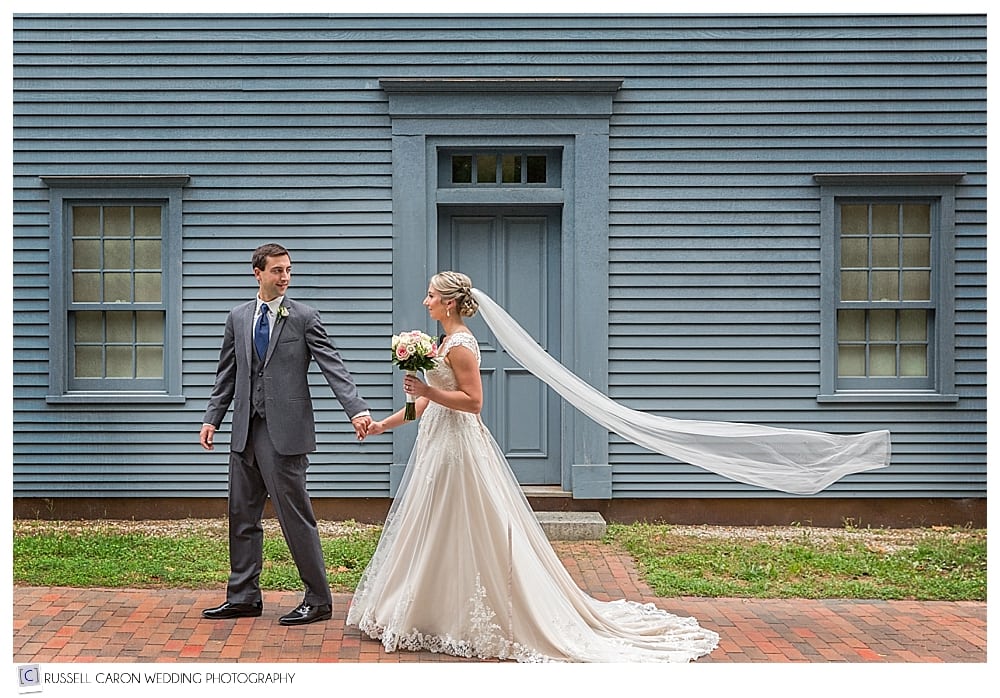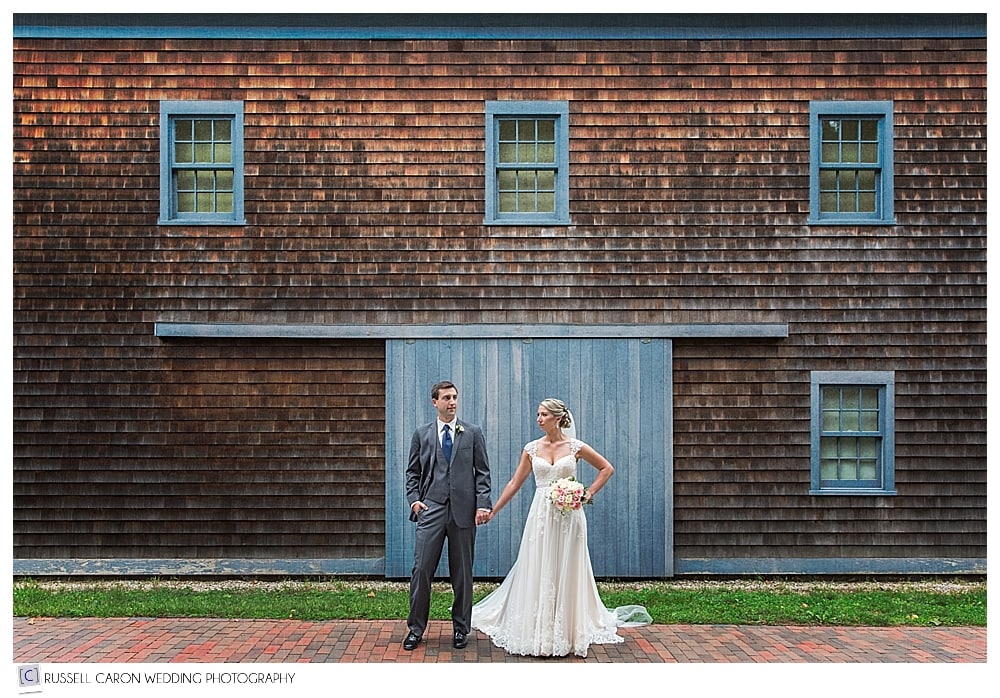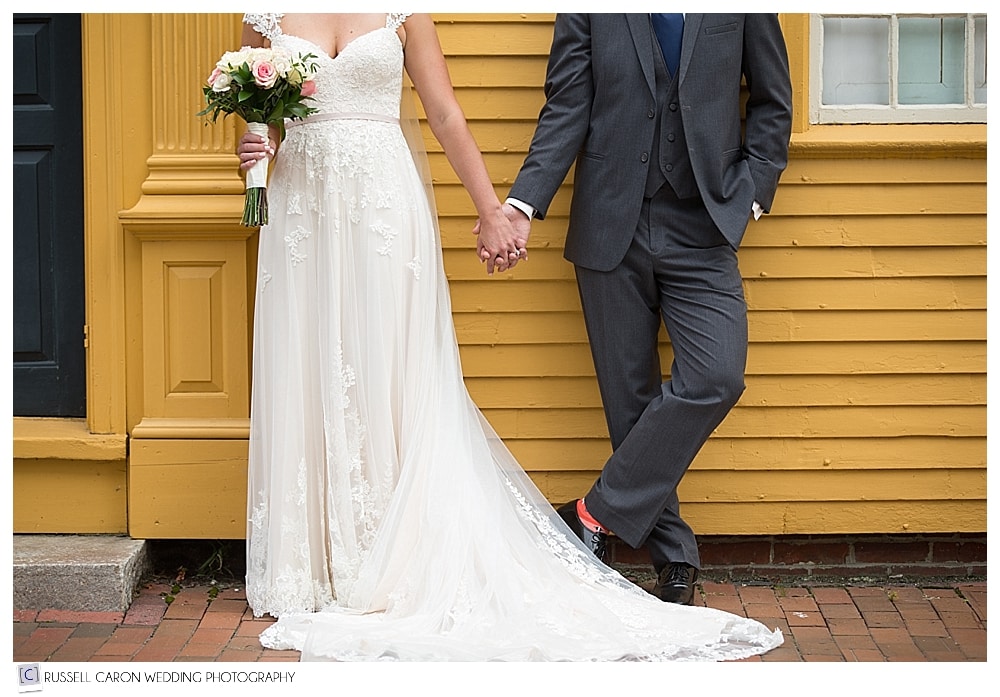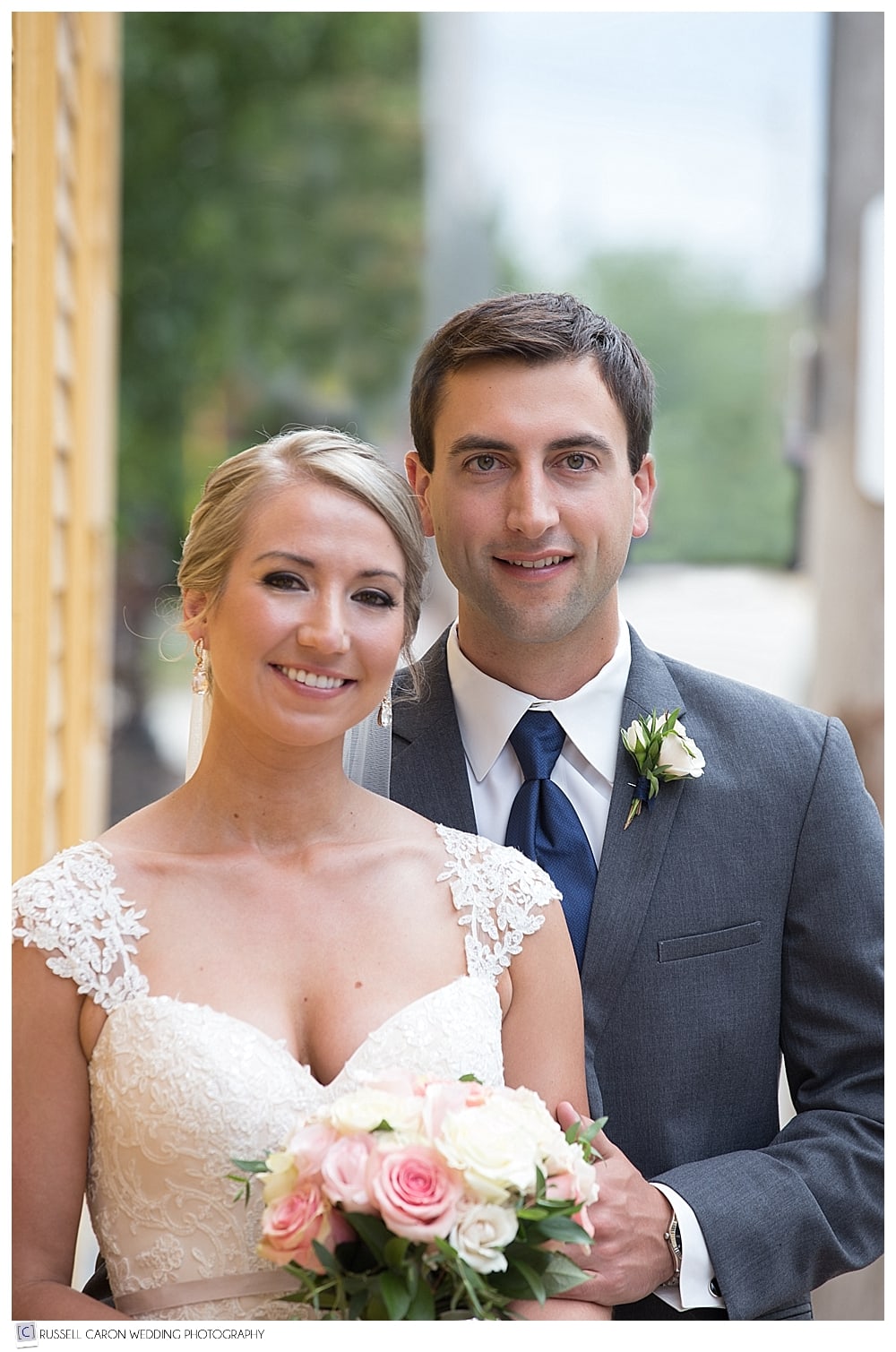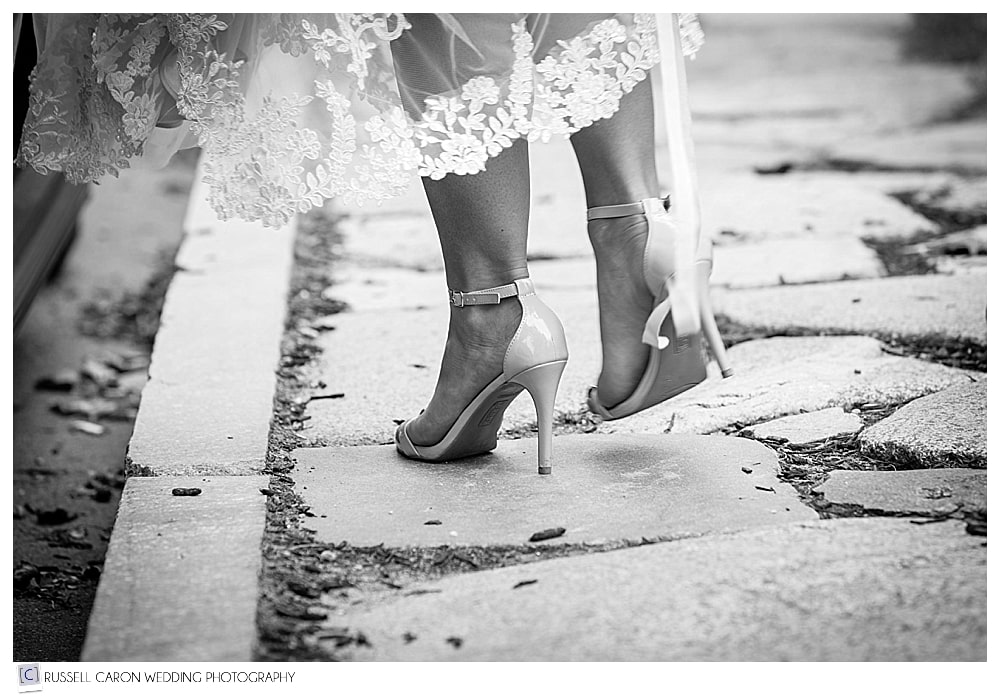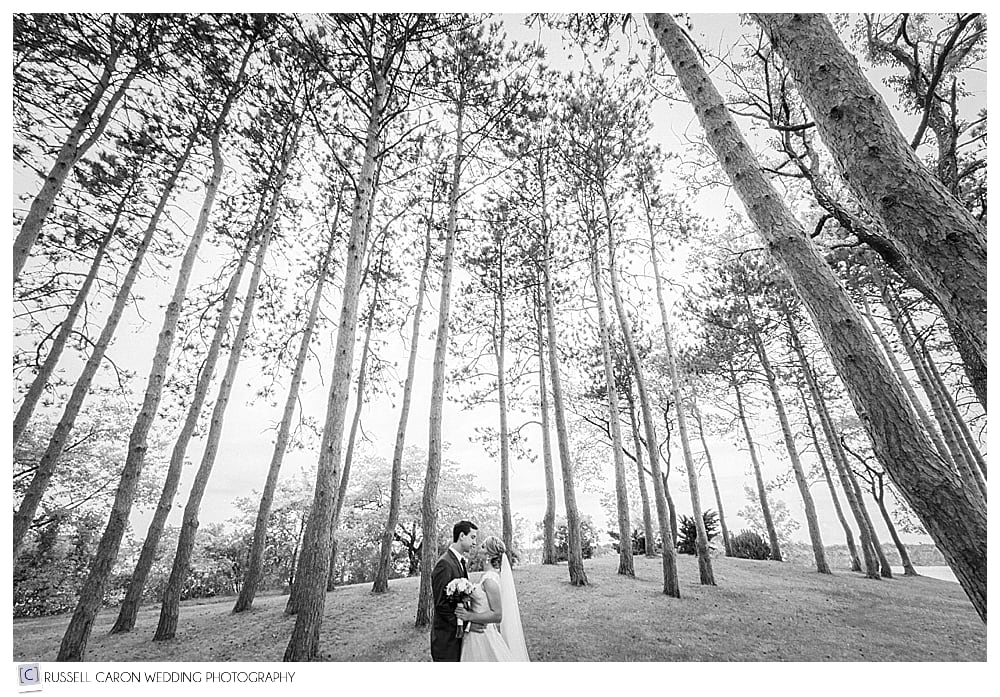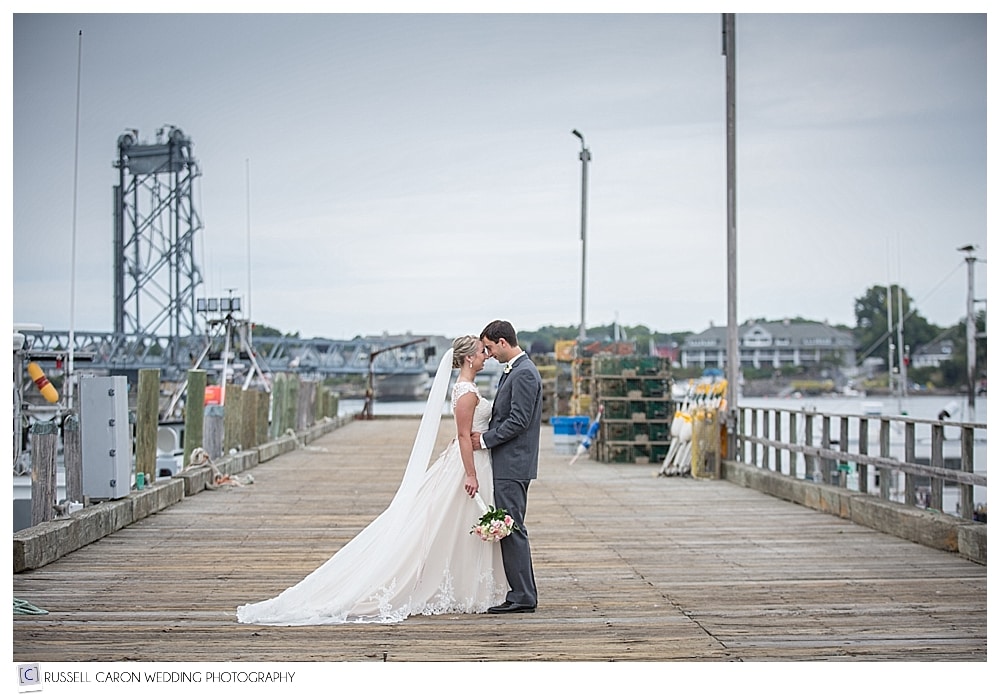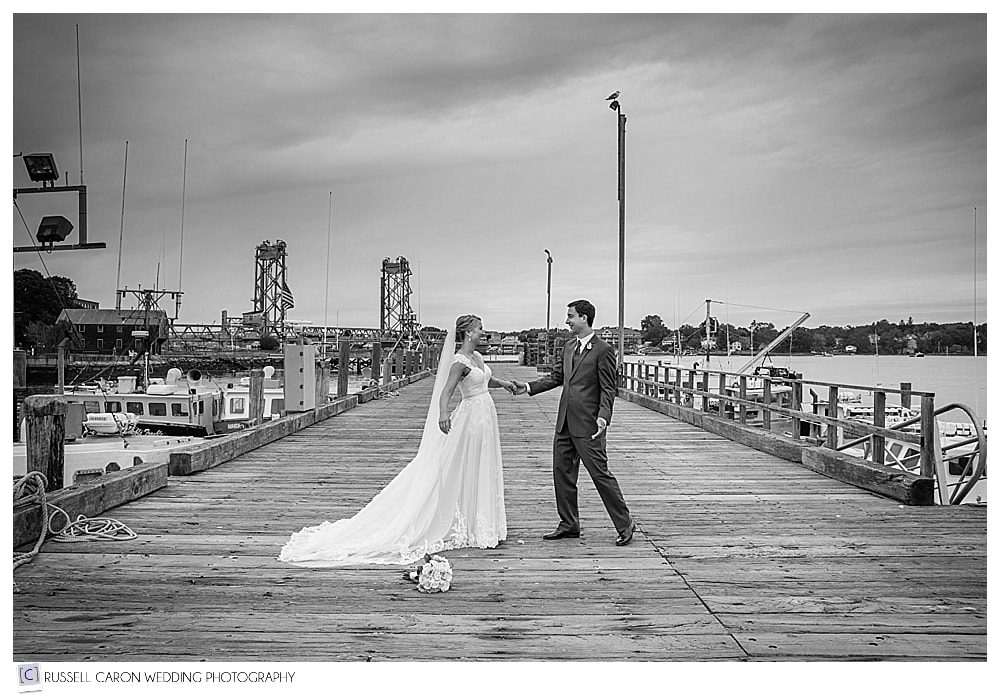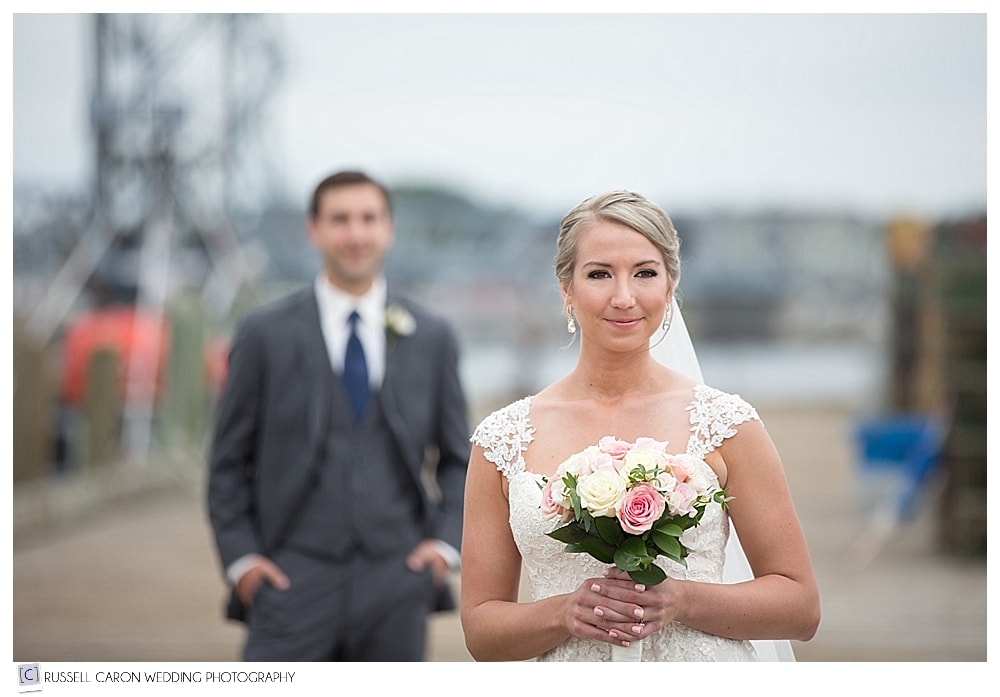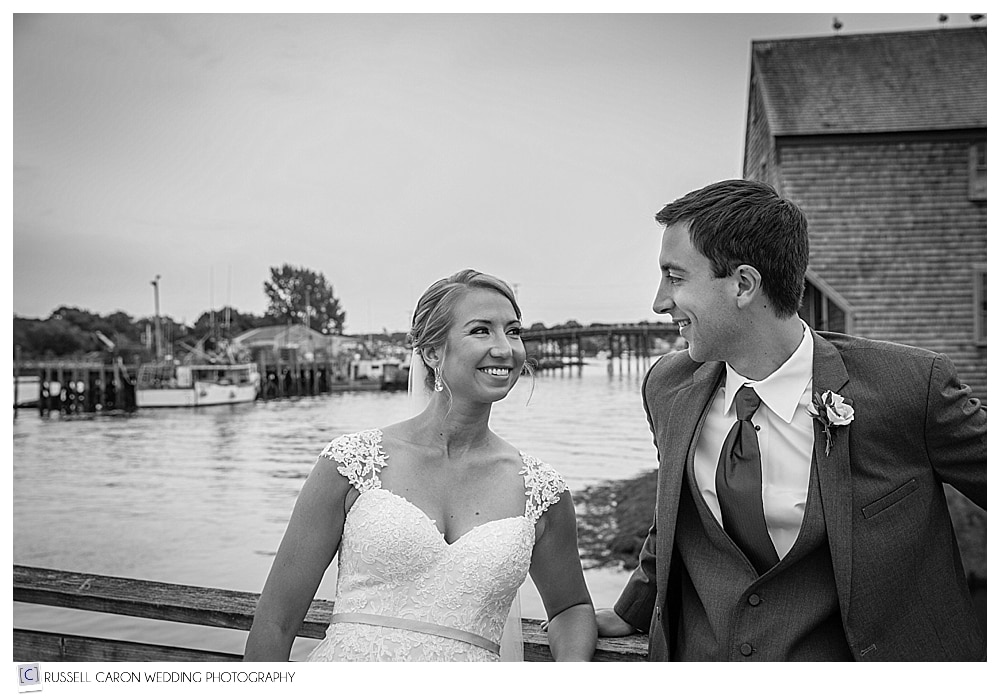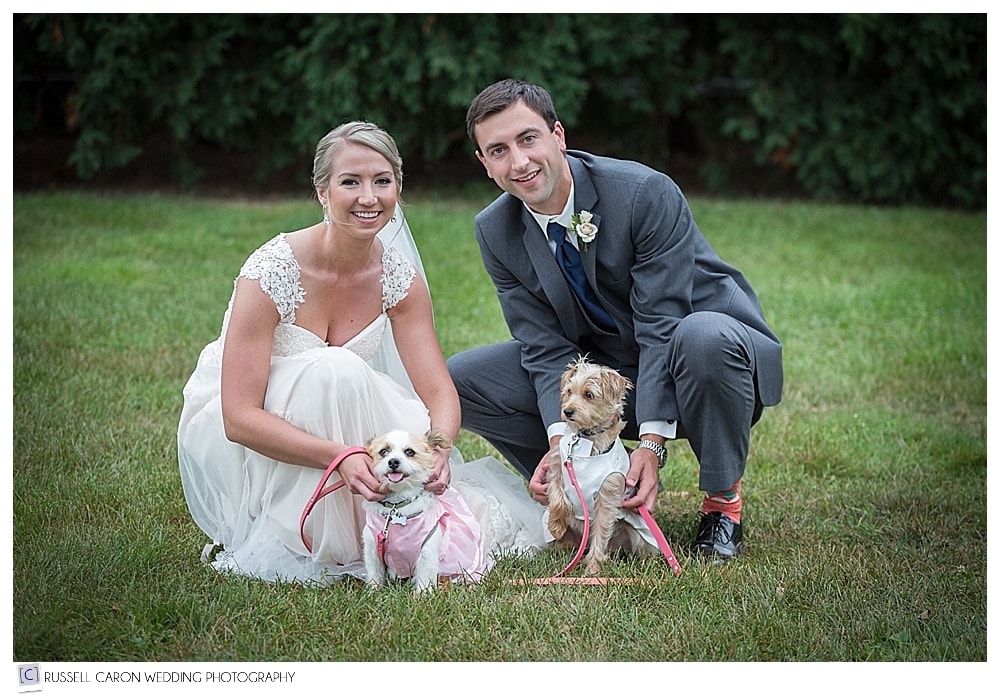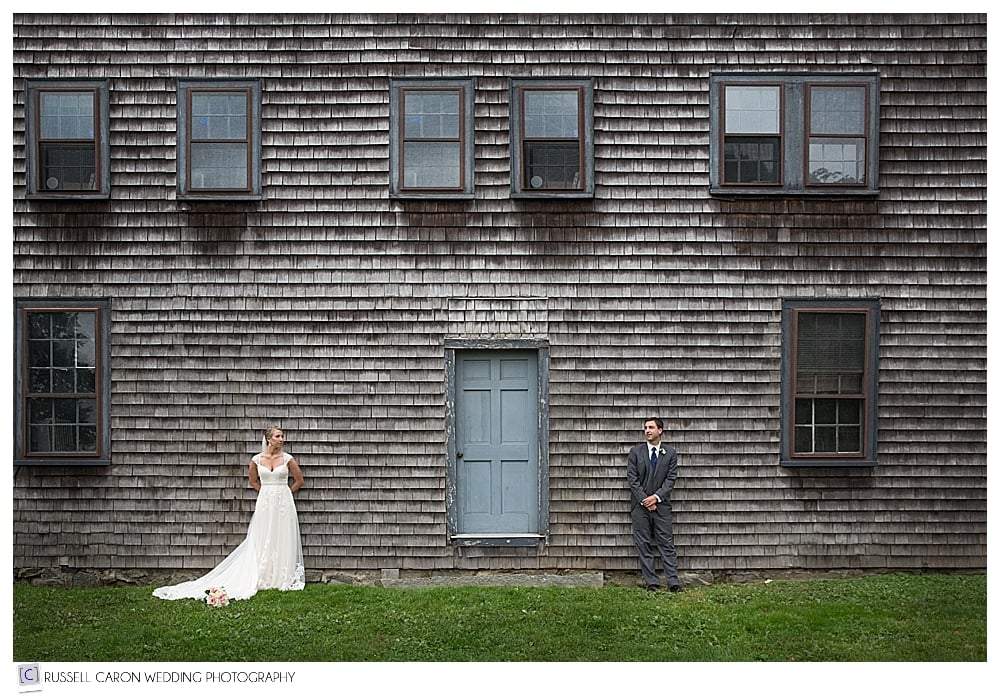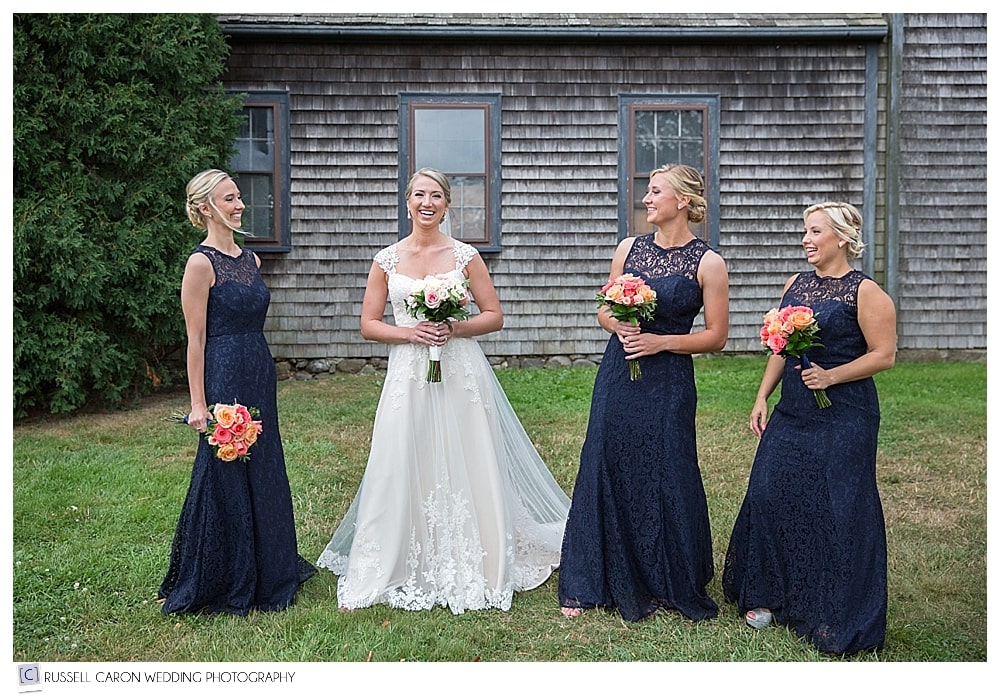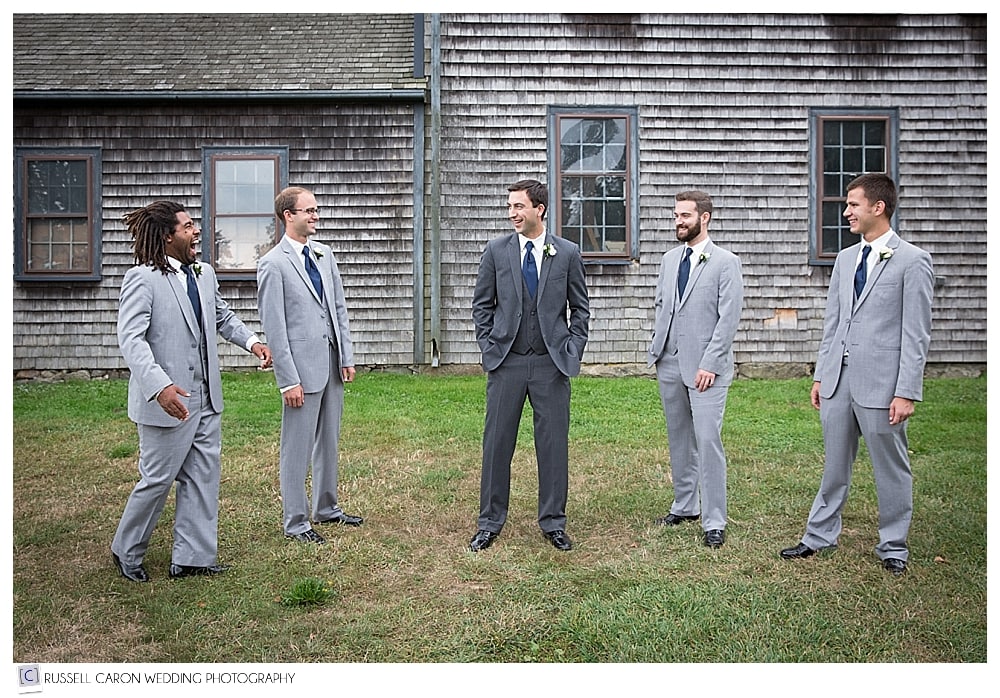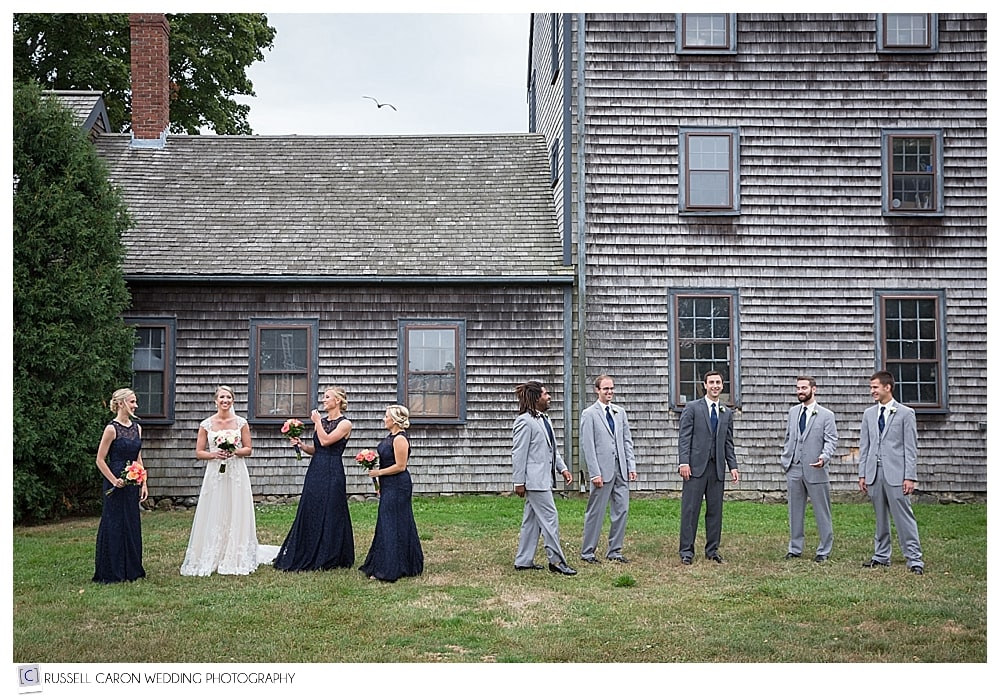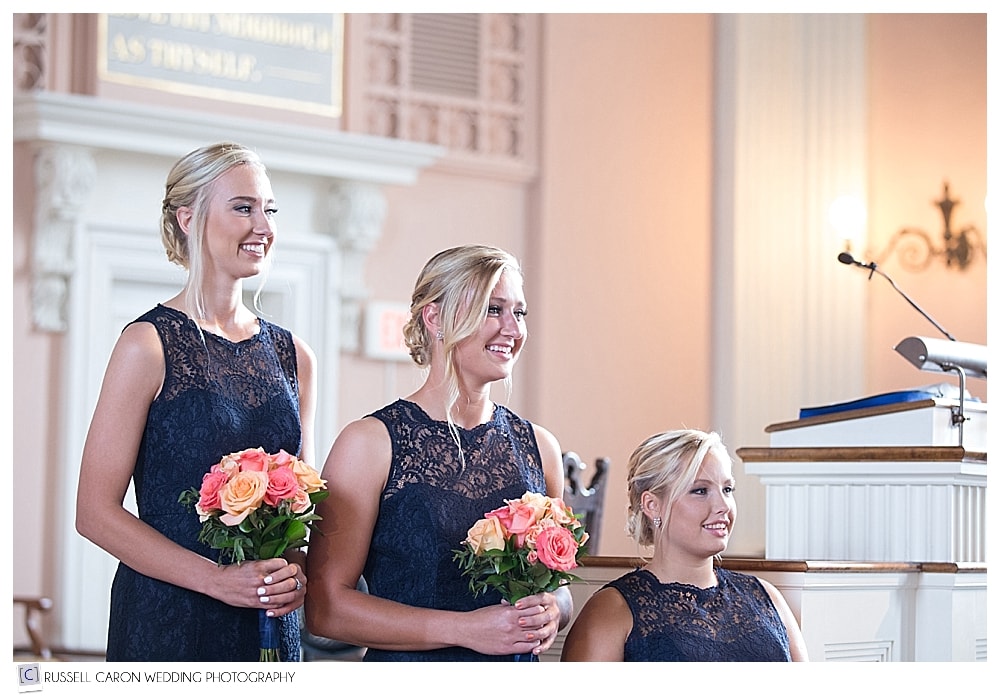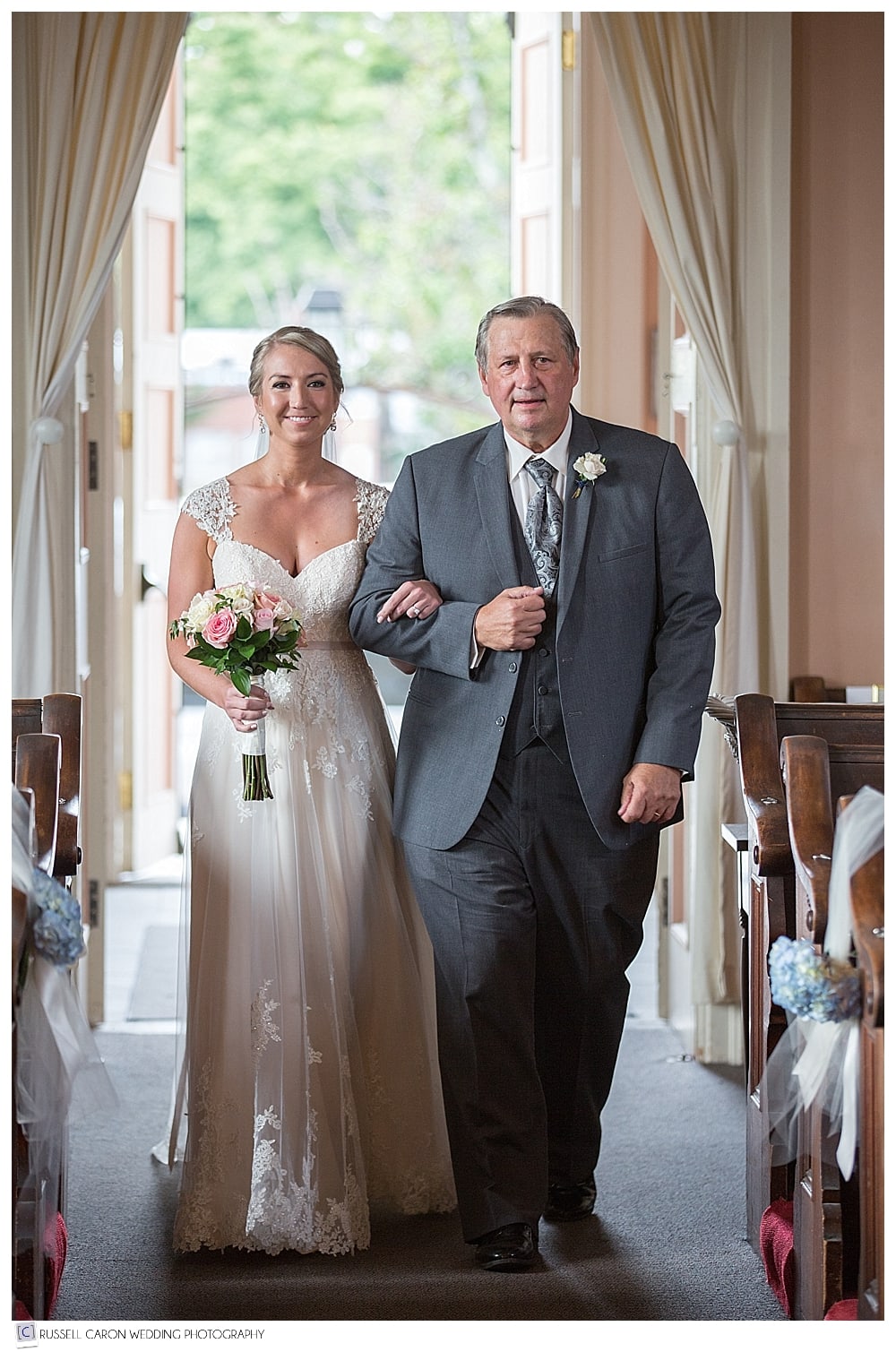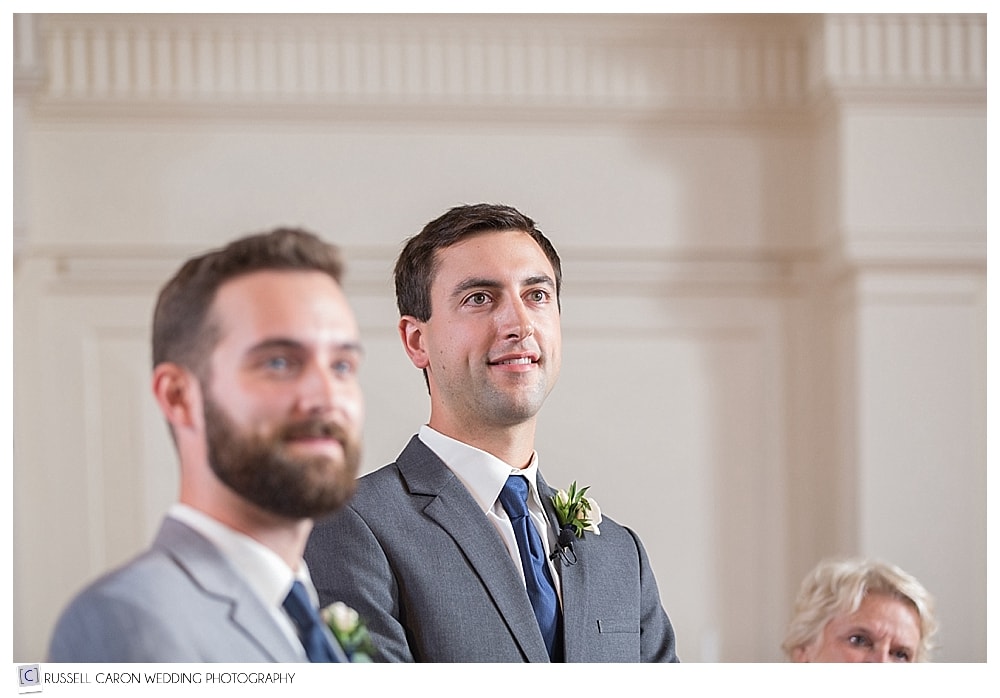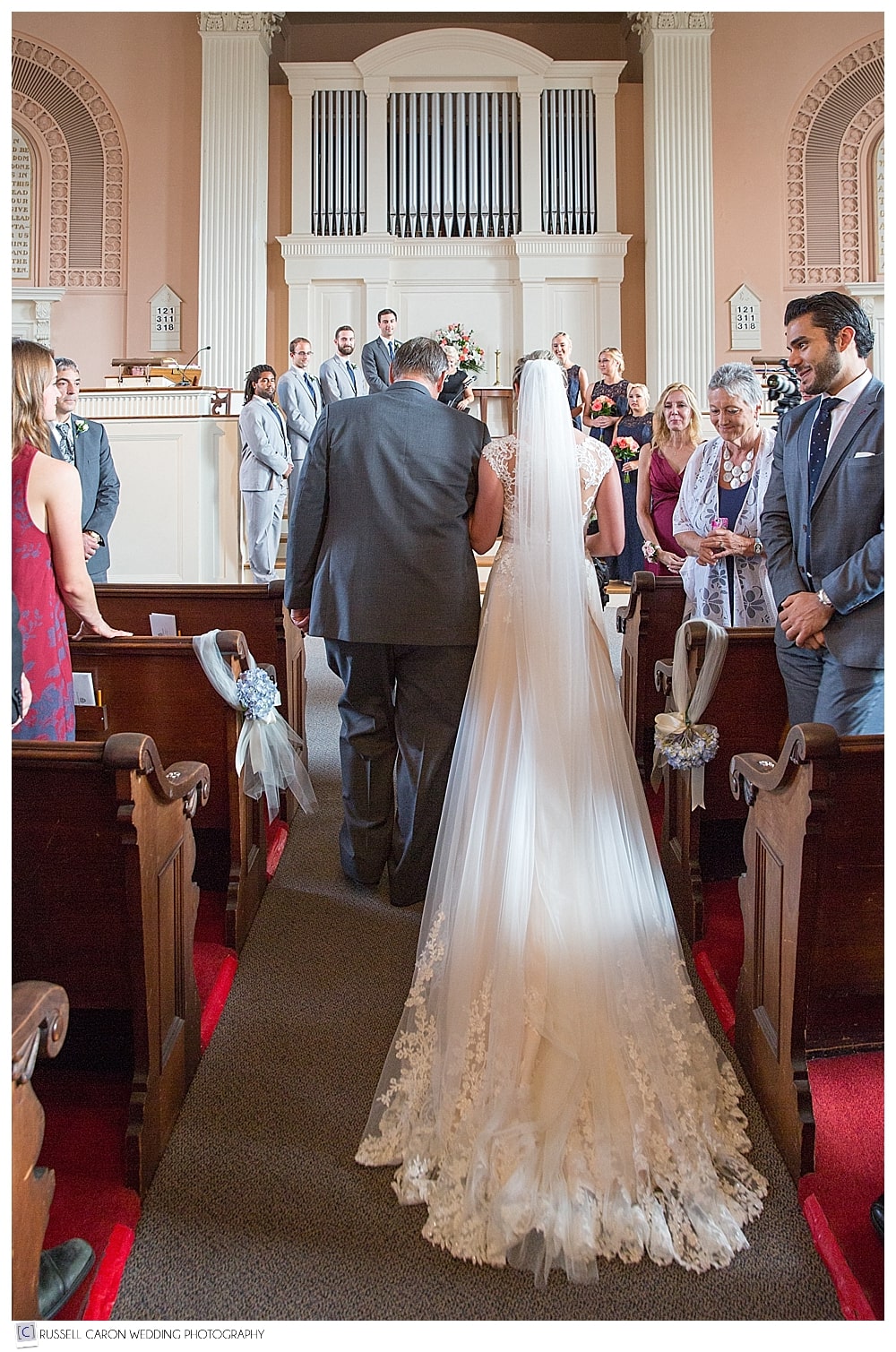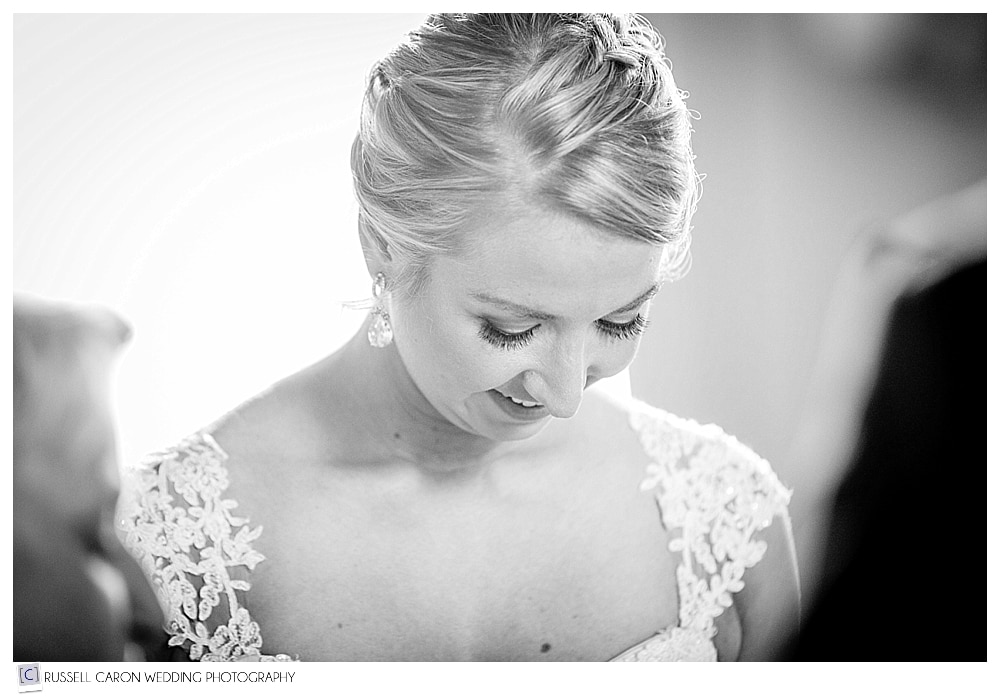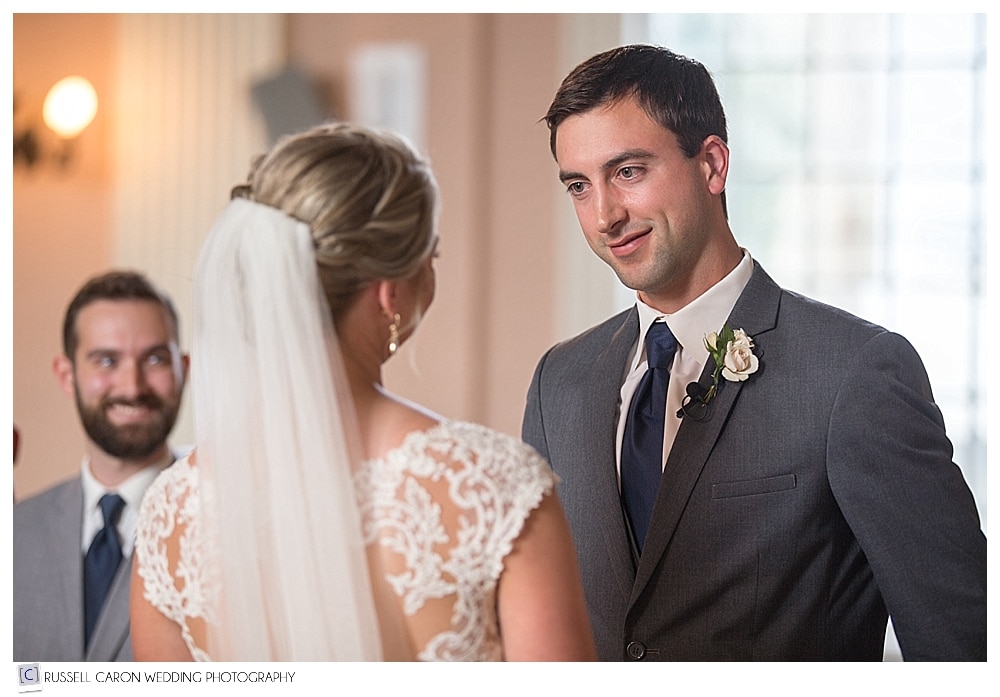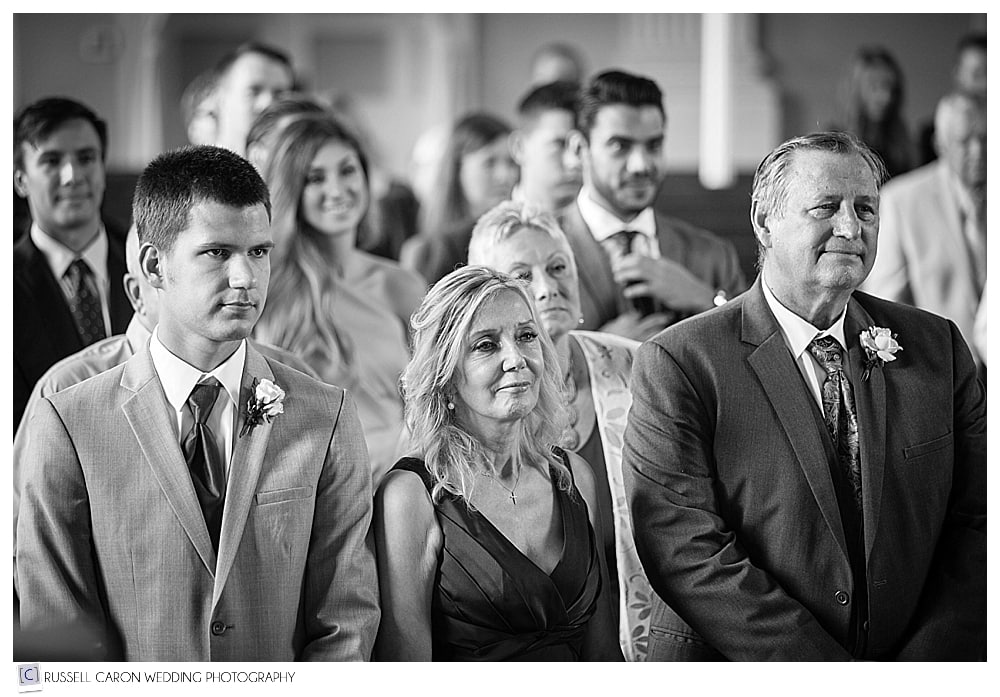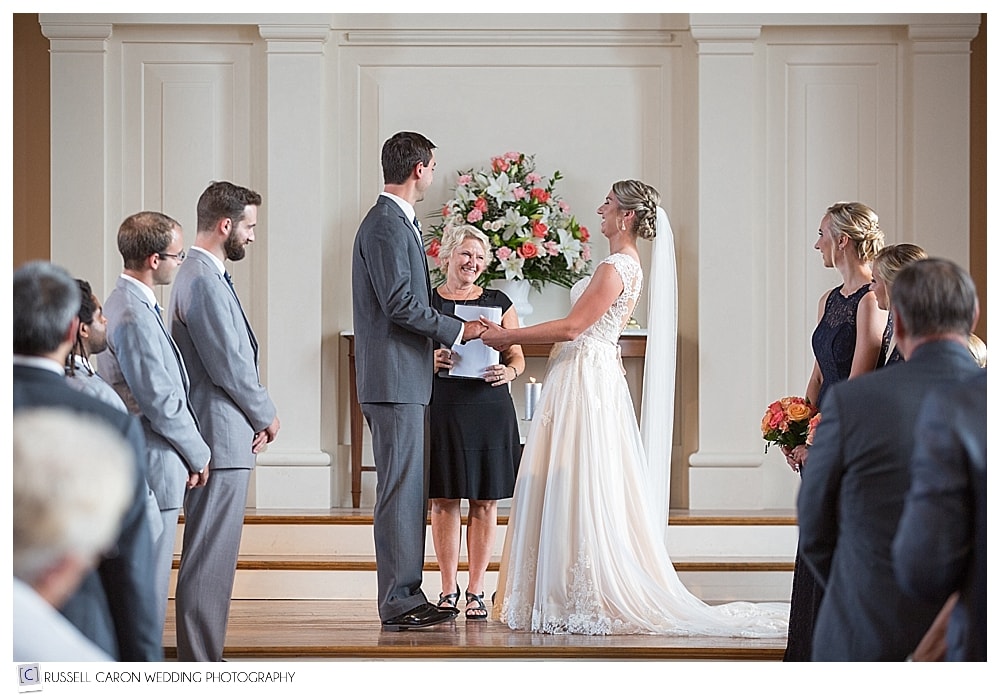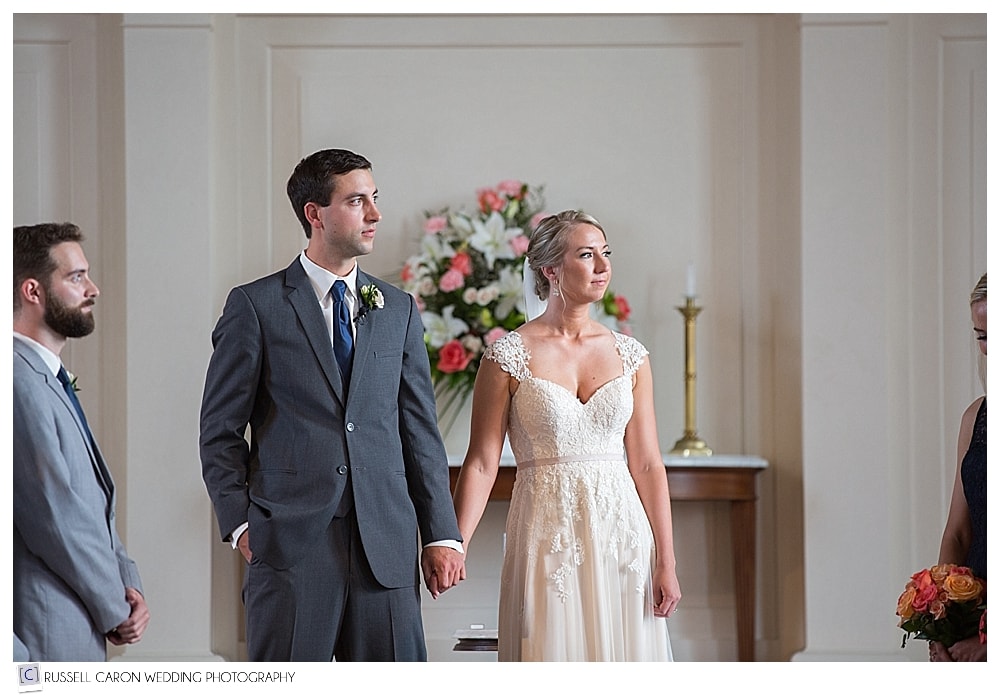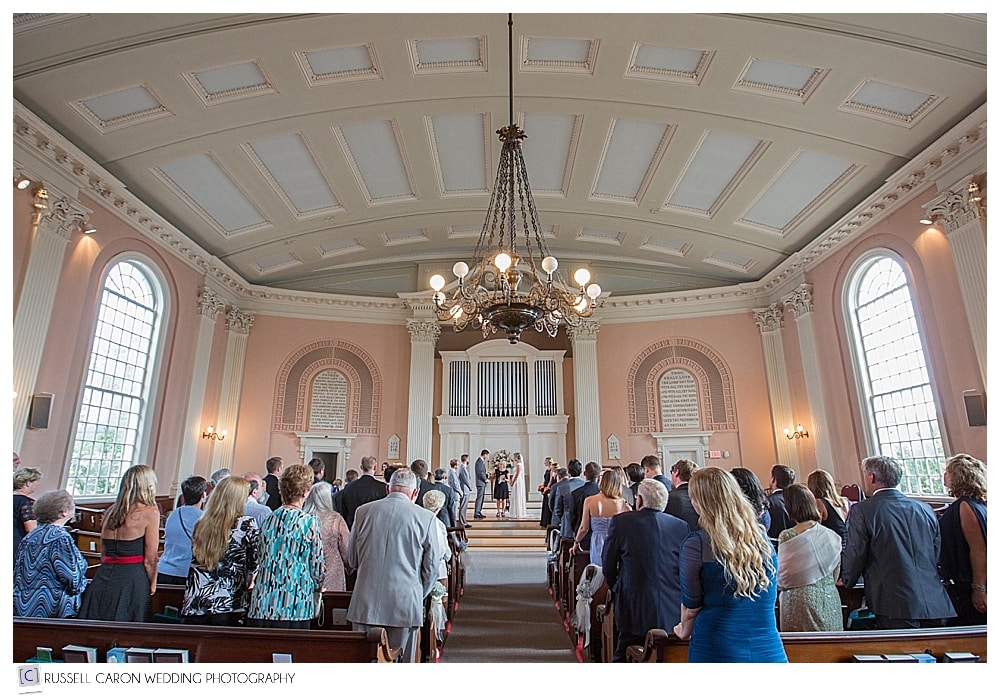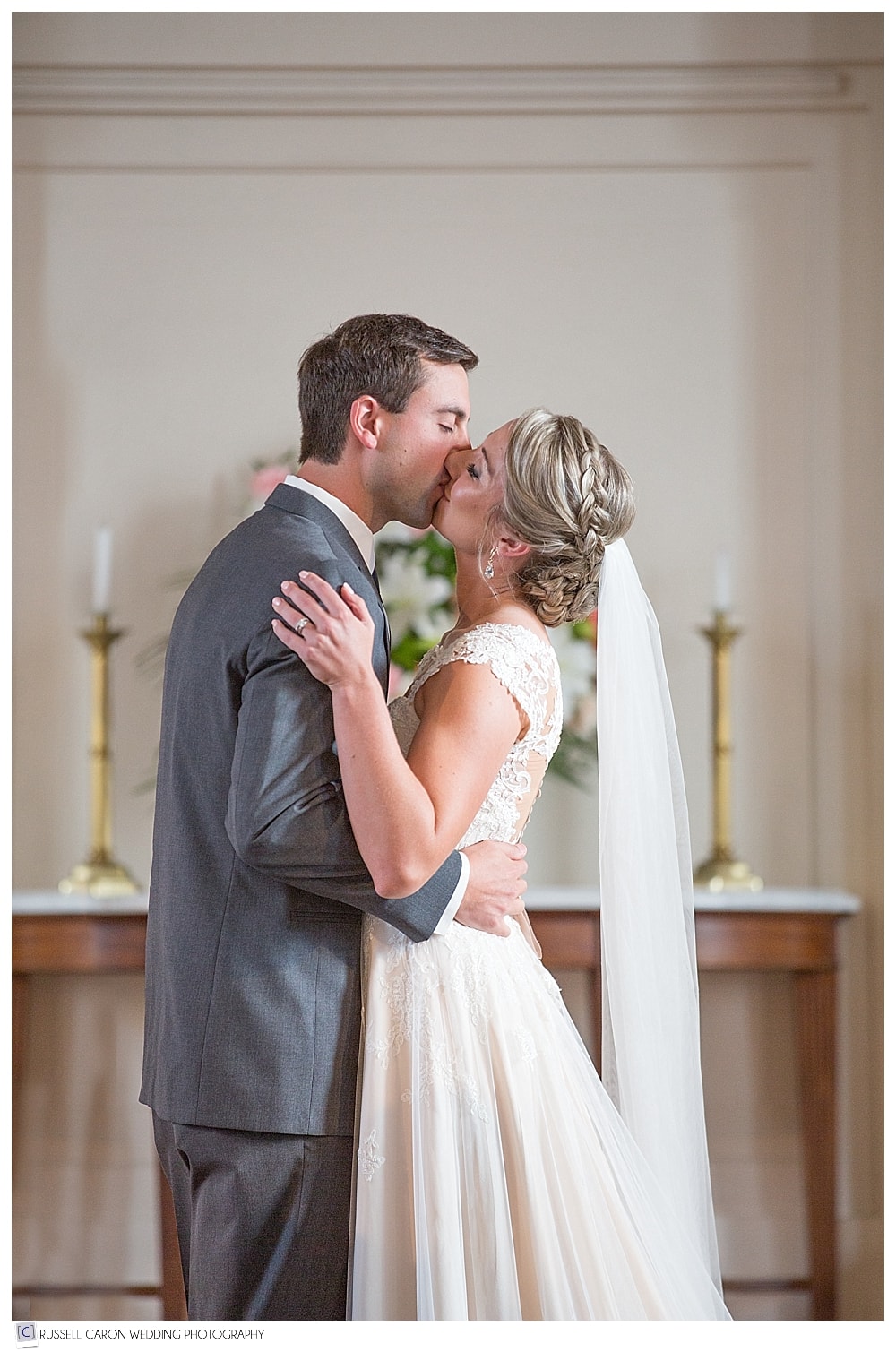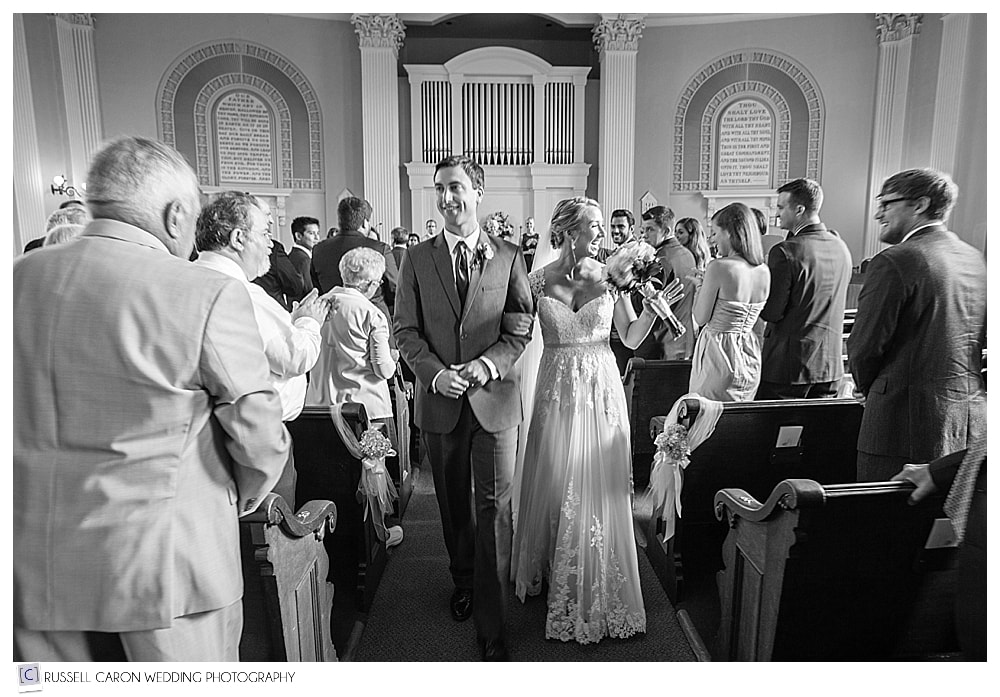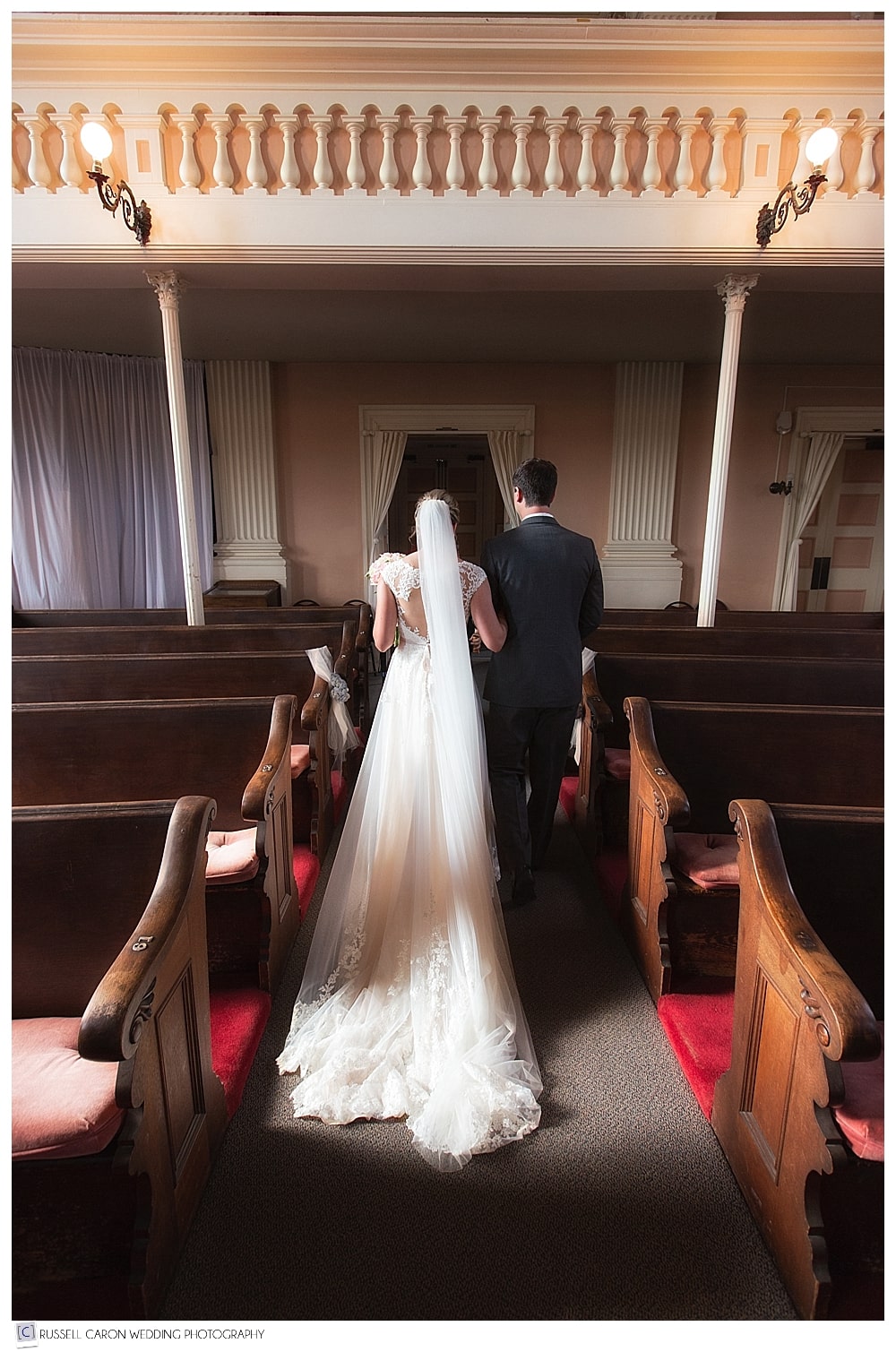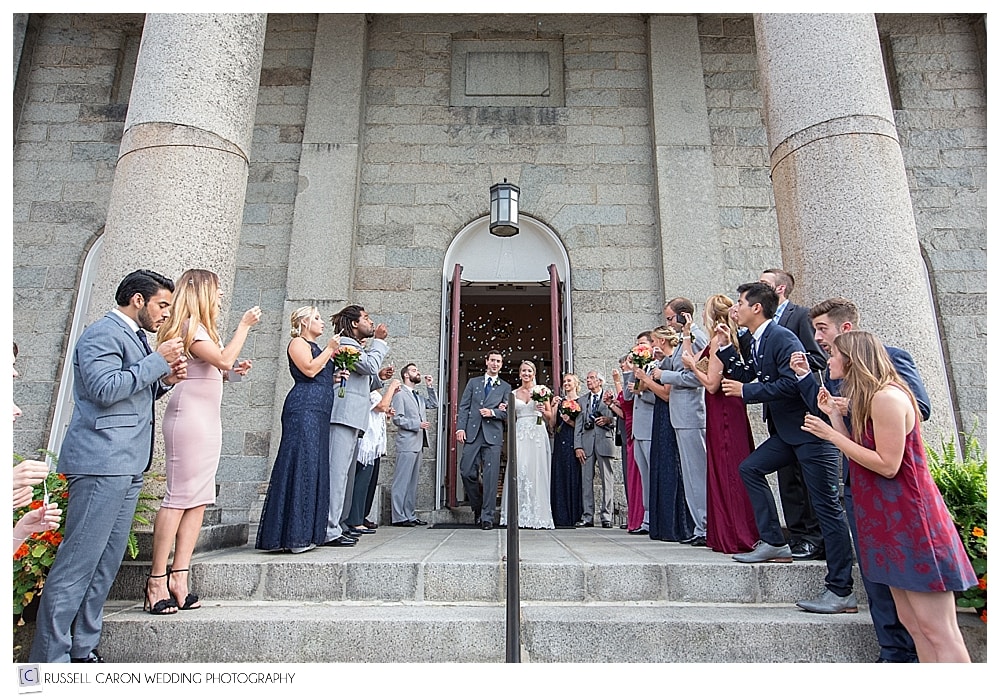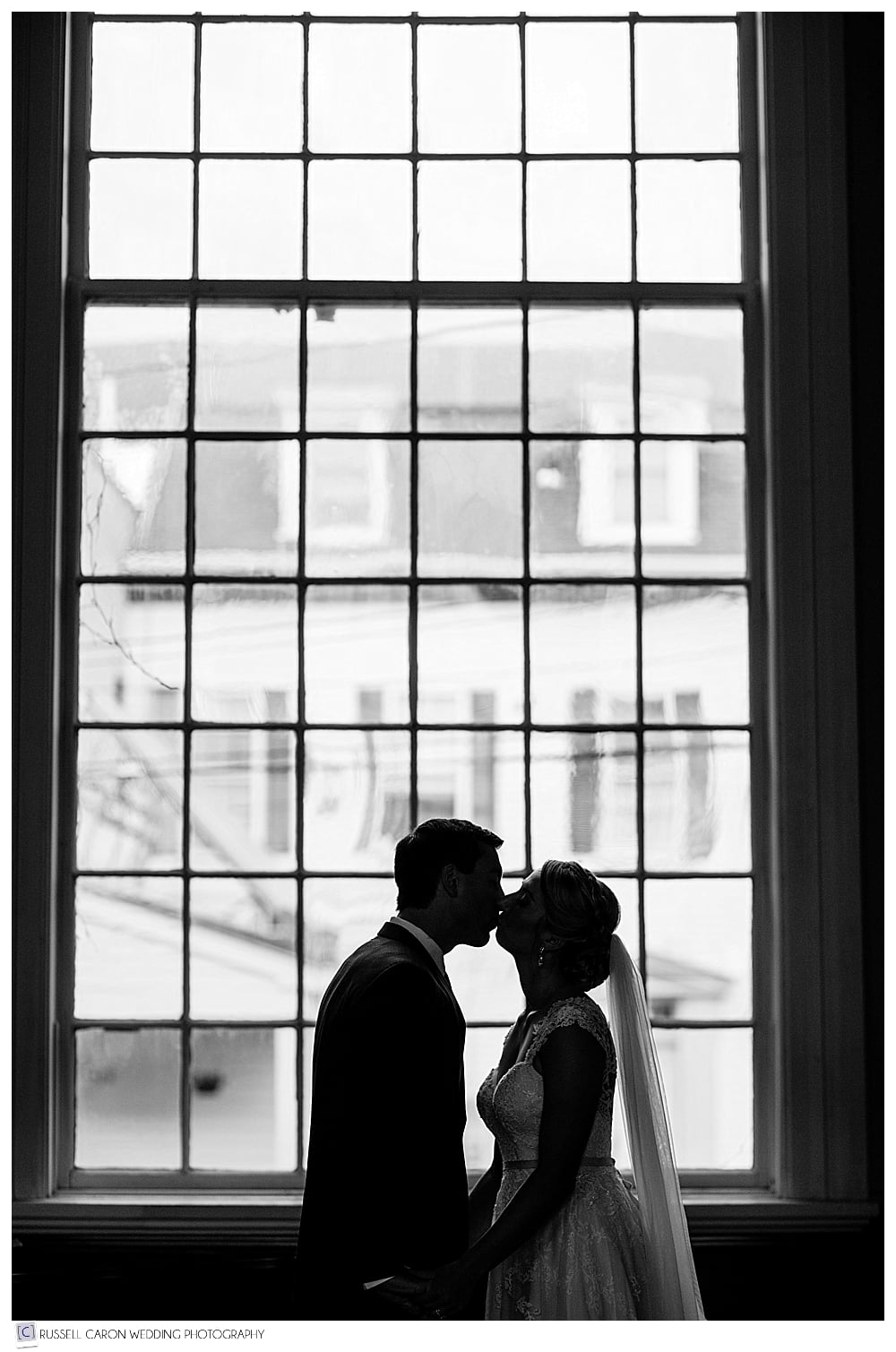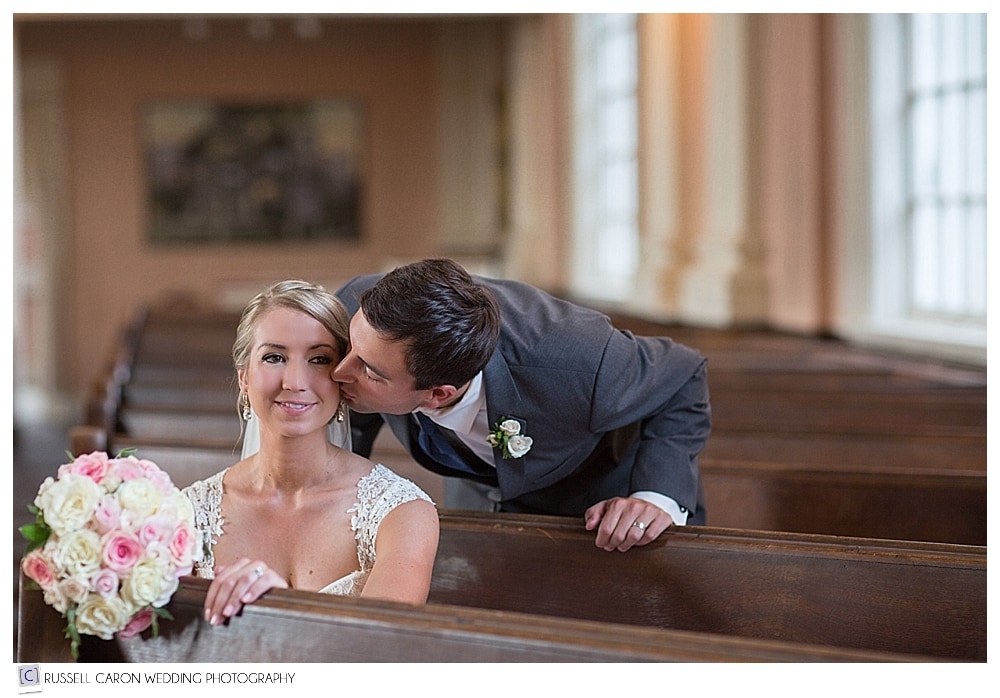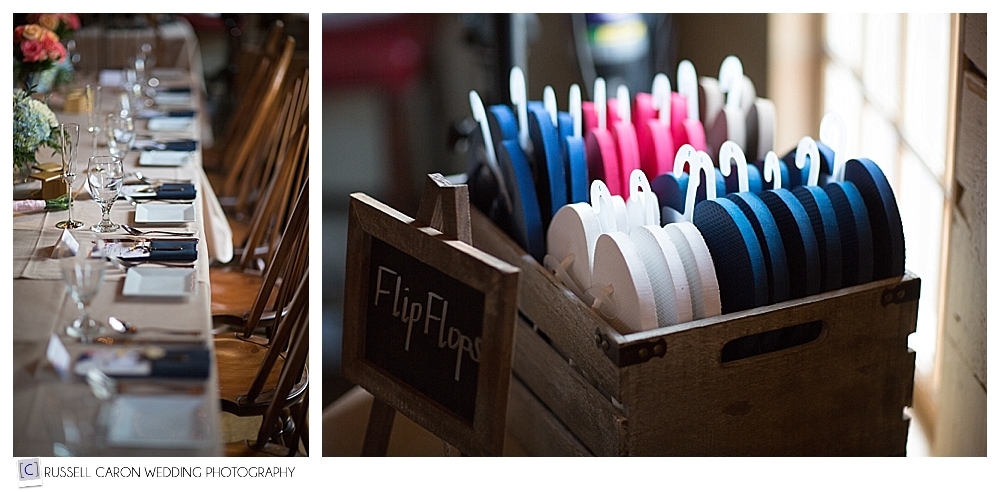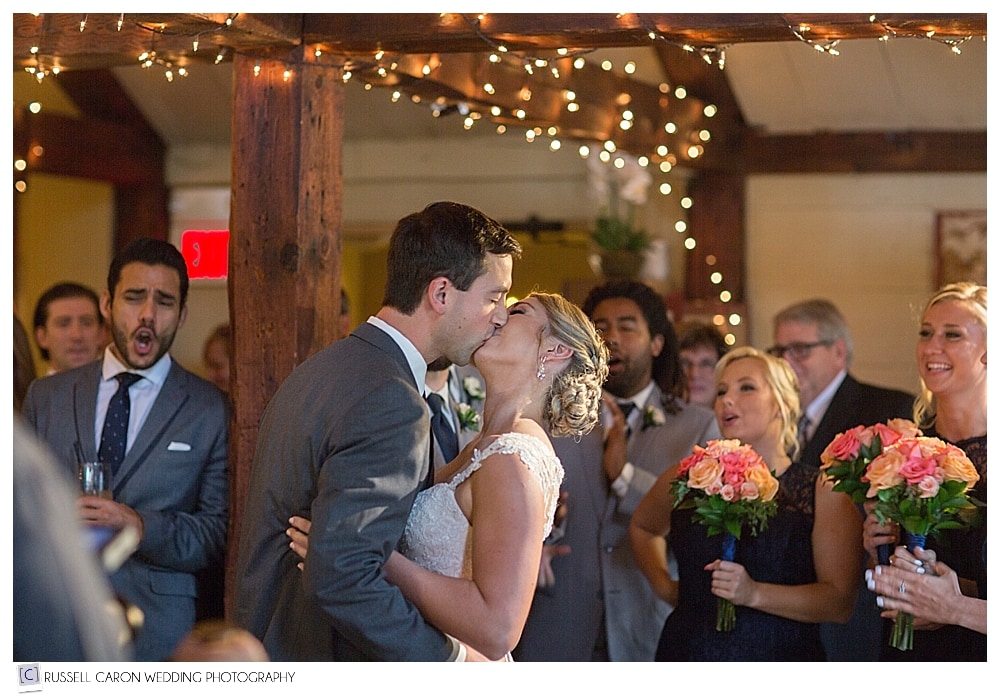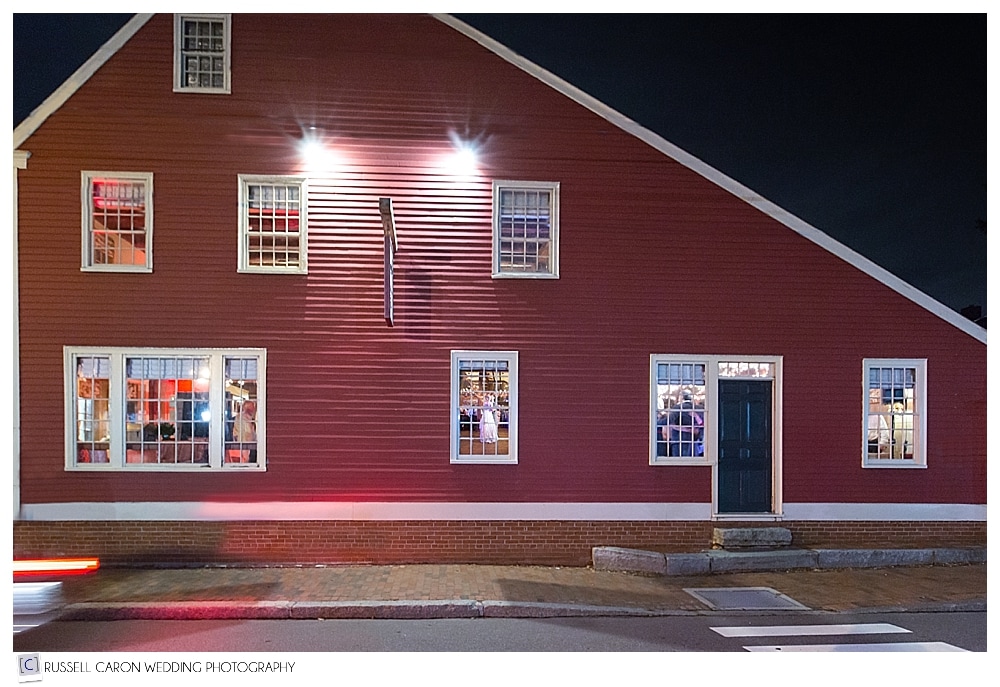 We love comments and shares!! Please leave a comment and share (!!) to let us know you enjoyed Alex and Nick's Mombo Restaurant wedding. Thank you!
Maine wedding photographers Russell and Liz Caron put the fun into wedding photography for Maine wedding couples. Feel the love as this dynamic pair effortlessly capture each of your cherished moments, producing natural poses and unparalleled art for your wedding day. Russell Caron Wedding Photography will photograph weddings at any destination you can think of, whether you're envisioning a Mombo Restaurant wedding in Portsmouth, New Hampshire; a Caribbean beach wedding; or an Italian villa wedding! For more information, please contact us right away!
A very special thank you to the following vendor partners:
Venue: Mombo Restaurant
Photographers: Russell Caron Wedding Photography, photographs by Russell Caron and Liz Caron
Florist: Studley's
Videographer: Patrik Kisucky of Films With Heart
Bridal gown: Essense of Australia, from Andrea's Bridal
Men's wear: Madeleine's Tuxedos
Cake: Confection Art
Makeup: Janeen Jones
Hair Stylist: Liz Kidder Studio
Paper Suite: Wedding Paper Divas
Limo: Grace Limousine