Spring Hill Berwick Maine Wedding Photographers
Melissa and Andrea were dedicated to the campaign in Maine that led to the 2012 first-in-the-nation people's vote to legalize same-sex marriage. Their turn to celebrate came just days after the one-year anniversary of the landmark vote, on November 10, 2013 at Spring Hill Farm in South Berwick, Maine. Mild-for-the-season weather, with stunning clouds gracing the skies for our artistic set with them helped everything be perfect for this very loving couple, that so aptly exude the "perfect for each other" description. Ten years of hope and faith saw their efforts pay off with so many unexpected blessings on their day. In the form so many friends witnessing their union, to the sometimes newly-realized support of family members, to a truly heart-felt and touching ceremony, their joy was supplemented with even more factors that truly made this their most memorable day so far. Realizing that it went by in seeming moments, these photographs will help them relive the moments year after year. Congratulations, Andrea and Melissa, for all you have done, all the places your journey has taken you, and all the joy and love that lies ahead. Thank you so much for giving us the opportunity to be your Spring Hill Berwick Maine wedding photographers!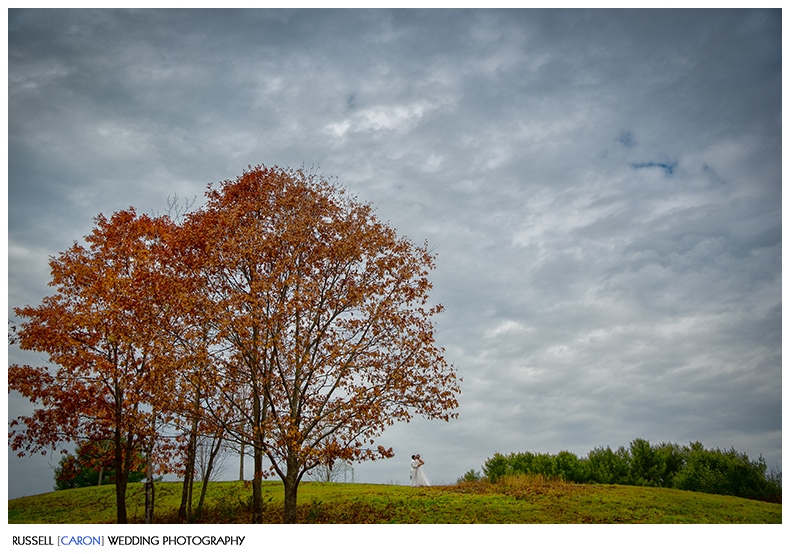 We were so honored to be able to capture the love, not only between Melissa and Andrea, but of their families and friends who witnessed this beautiful and heartfelt ceremony.
Getting married? Spring Hill Berwick Maine wedding photographers, Russell Caron Wedding Photography, would love to join your wedding and help in creating the perfect memories of your special day.  For more information, please contact us right away!