Liz Loves Lists 3 | 12.2.16 | Coastal Maine Wedding Photographers
We hope everyone had a great week! Most of us are getting into high gear, preparing for the holidays in just three short weeks! Eeek!! On our Liz Loves Lists 3, we have some items for brides and grooms to be, as well as a few holiday ideas for everyone. For now, let's start by talking about Christmas traditions, specifically Christmas trees. Do you prefer a live tree, or an artificial tree? And, if you prefer a live tree, do you cut your own? From a tree lot or from the woods? Inquiring minds want to know. Use our comment area at the bottom of this post!
Here we go with Liz Loves Lists 3!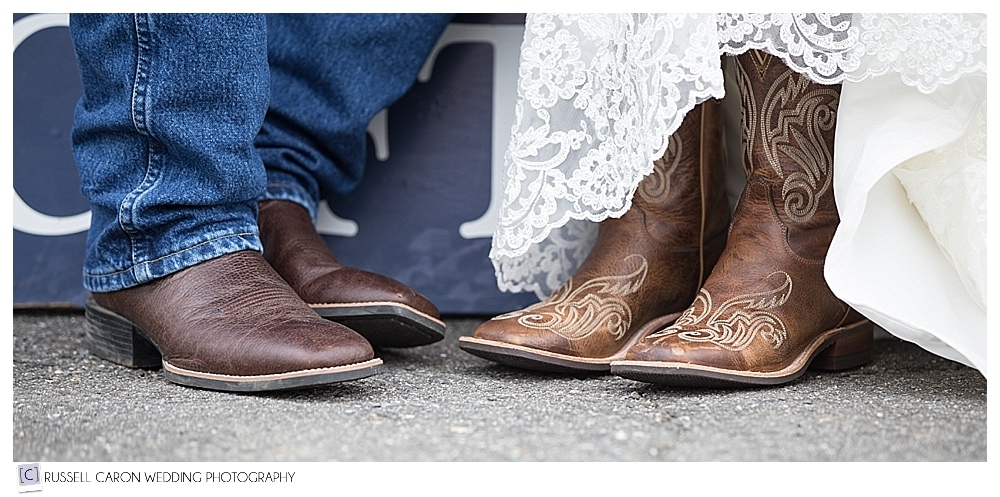 1. Maine wedding trend alert
Cowboy boots. Yes! If you wait long enough, what goes around, comes back around. Above is a photo from Texans Kate and Chad, who had a beautiful Loon Lodge wedding in July.
Also, tall center pieces are in favor. Below, we love the look of this coral and blue centerpiece at Hilary and Kris' Sebasco Resort wedding.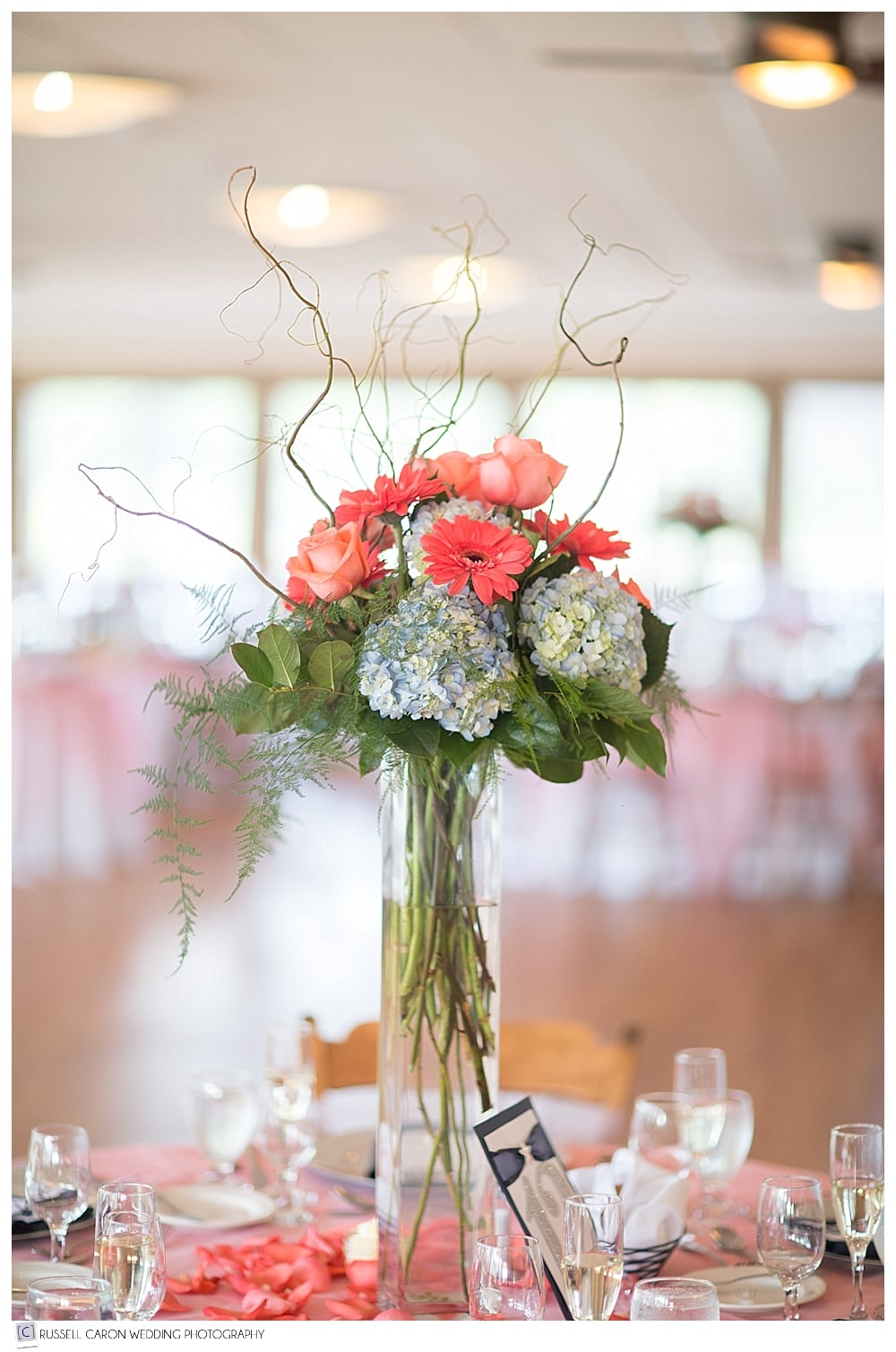 2. Gift wrapping
Gift wrappers fall into 2 categories; those who are meticulous in their details, and those who aren't. I think many of us fall into the latter camp, at least at Christmas time, because by the time we've done all of our shopping, the mound of gifts is overwhelming. Here's an impressive video that shows someone wrapping gifts in under 15 seconds. If only!
3. When Pigs Fly
If you're in the Kittery, Maine area, (outlet shopping, anyone?) and need lunch or dinner to help you get through your Christmas list, stop at When Pigs Fly Pizzeria on Route 1. They feature a large selection of delicious wood-fired pizzas, appetizers, craft beers and draft wines. However, this location is also home to the When Pigs Fly Company Store, which offers all of the classic and artisan breads, and other products available from When Pigs Fly. So you just might find the perfect little something for a Christmas stocking, hostess gift, or Santa treat. Below is a recent photo of a food shoot that we did for the Eat Maine blog at Maine Magazine.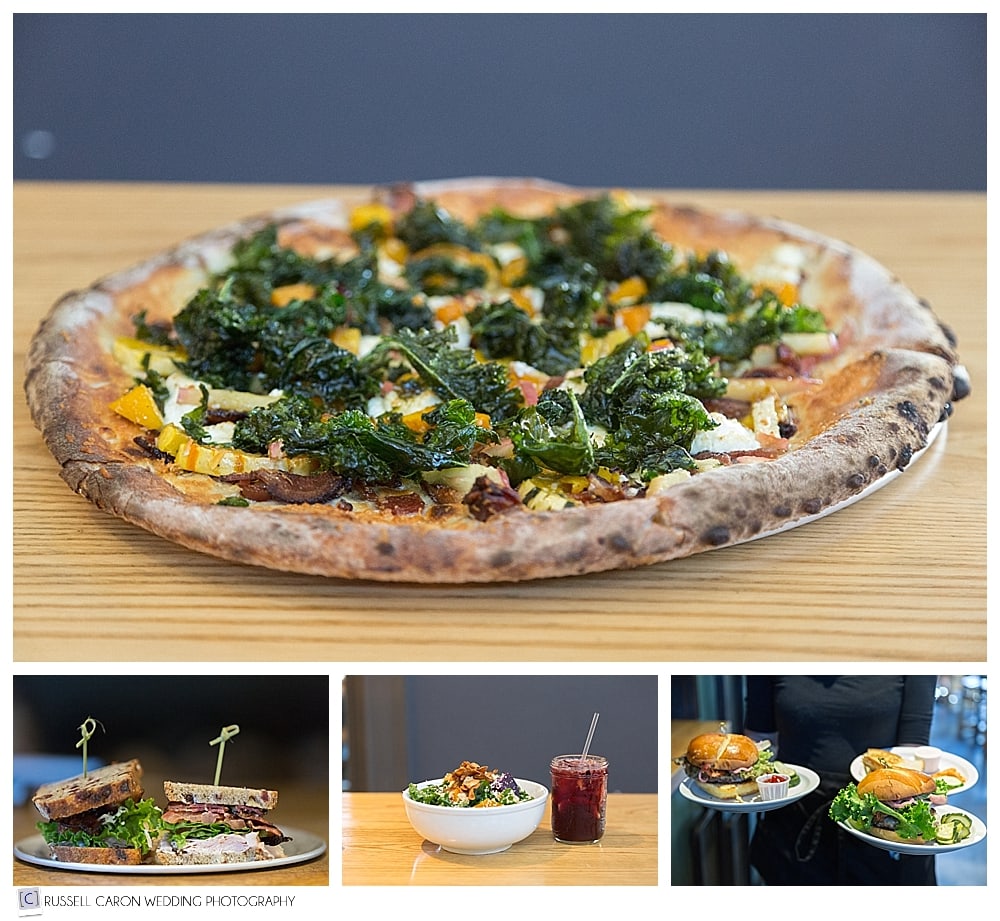 4. Merry Madness
'Tis the season, and there's shopping and fun to be found in downtown Portland, and the Old Port during Merry Madness, Thursday, December 8, 2016. Over 50 shops are participating, so you'll be able to finish up your Christmas shopping and have fun, too! What's not to like about music, wine, food, shopping, and socializing?!
5. Proposal Photography
Proposing to that special someone you're head over heals in love with? Why not hire a photography team to capture the special occasion forever! Proposal photos are a huge trend, as it's such a defining moment in your lives and commitment to each other. Below is a photo of Jessica and Matt at their New York City proposal in Rockefeller Center, December 2015. See their NYC Proposal and Engagement session! If this is the season for you and your special someone, give us a jingle!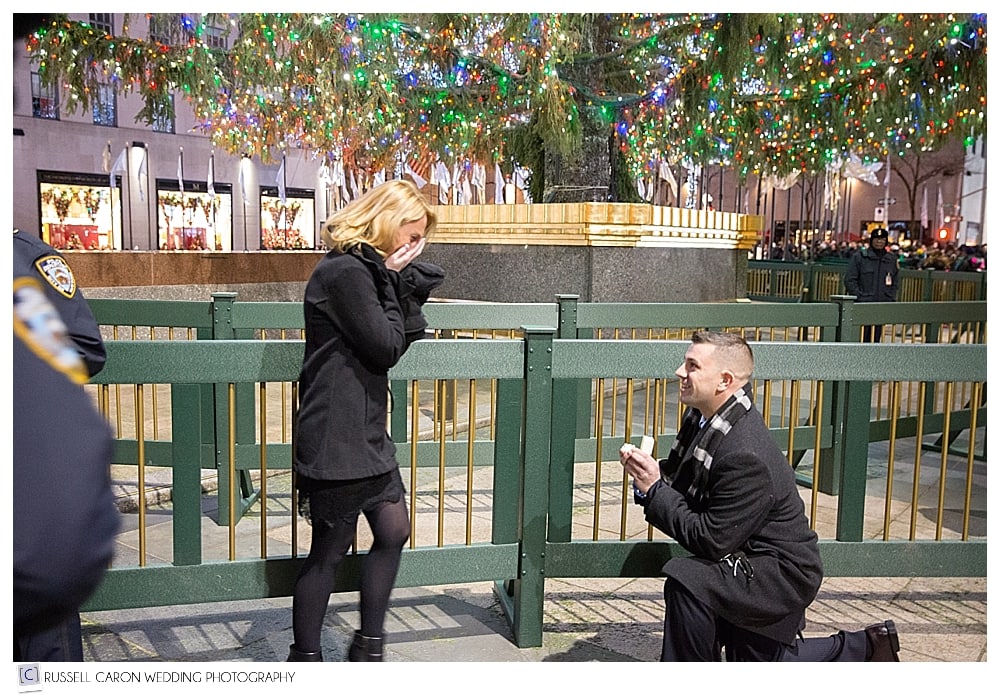 6. Gift Ideas for Cooks
Do you need some ideas for a cook in your life? Whether you have a budding chef, or an established cook, Kate at Tasty Seasons has your gift giving ideas covered. The Tasty Seasons Holiday Gift Guide has something for everyone in your kitchen. From a microplane, to measuring spoons, to a Kitchenaid, and many gifts in between, these items will keep your chef cooking!
7. Planning a Wedding?
Let's face it, you both probably work full time, and with families, friends, and a life, planning a wedding can be stressful at times. Here's a list from Lover.ly on how to keep romance alive while wedding planning. Read it, and then breathe 🙂
Thanks so much for visiting today!
Please comment and share on Liz Loves Lists 3, 11-25-16.  Thank you!!
Maine wedding photographers, Russell and Liz Caron of Russell Caron Wedding Photography, are an award winning husband and wife team. We love to share our experiences, tips, items of interest to our followers, and general conversation, photography or otherwise here on our blog. We hope you enjoy the Liz Loves Lists series! If you'd like to get in touch for any reason, please contact us!