Liz Loves Lists 2 | Southern Maine Wedding Photographers
Welcome to Liz Loves Lists 2! We hope everyone had a wonderful, happy, and healthy Thanksgiving yesterday.
Black Friday deals were everywhere today, hopefully you got your Christmas shopping off to a good start, because there are only 29 days until Christmas! Do you decorate for Christmas before Thanksgiving, the day after Thanksgiving, or later? Do you have a real Christmas tree, or an artificial tree? What are some of your favorite holiday traditions?
Now, on to my weekly semi-random list of things I think you'll find of interest, here's Liz Loves Lists 2:
1. Wedding Trends
Wedding trends come and go, but some hang on, according to Pinterest. Here are some wedding trends that are worth following. One trend that we saw this summer, was circular seating for guests at outdoor weddings. Stephanie and Dustin had circular seating at their Point Lookout Maine wedding. We loved how it softened the look of the ceremony site, and that people could see the nuptials better. (photo above)
Another trend is that unplugged weddings are on the rise. If you're not sure what an unplugged wedding is, we blogged about it here: why you want an unplugged wedding. This trend is up 600% in the last few years, which means that couples want their friends and families to enjoy and support the ceremony by being attentive.
And lastly, a trend that we've seen this summer, was mismatched bridesmaids dresses. Mismatched dresses bring out each bridesmaid's personality in color and style, and we love the individuality it shows. Also, it's a fun way to switch it up! Below is a photo from Kendra and Demetri's Mountain Top Inn wedding, where the ladies look stunning in their shades of champagne, blush, and pink dresses.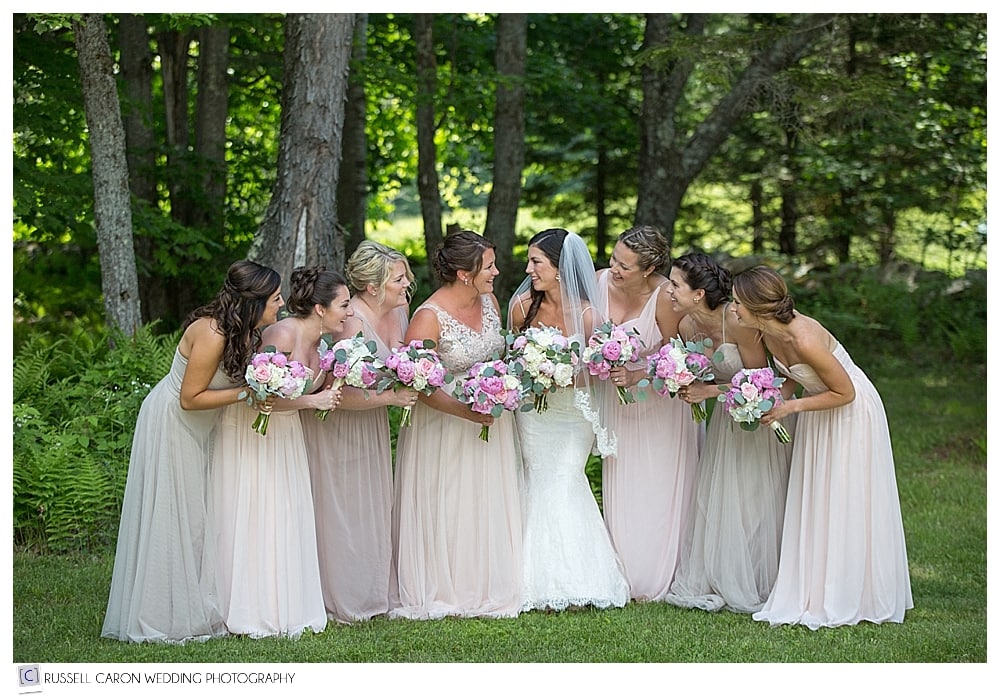 Are there any trends that you'll be incorporating into your wedding day? We'd love to hear what you're planning, make sure to comment below.
2. Brunswick, Maine
is Russ' hometown, and we visit as often as we can, sometimes weekly. Not that Brunswick is hard to drive to, because it's not, but of possible interest is that the Amtrak Downeaster is revising their schedule as of December 3, 2016. This new timetable will include more frequent runs to Brunswick, making day trips a real and fun possibility. While you're there, you might want to eat in one of Brunswick's many fantastic restaurants. A new favorite of ours is Enoteca Athena, where they feature Italian- and Greek-inspired small plates using top quality locally sourced ingredients, as well as Italian and Greek wines from small, family-owned vineyards. Here's a link to an Eat Maine blogpost about Enoteca Athena, where we took the photos. Photo below.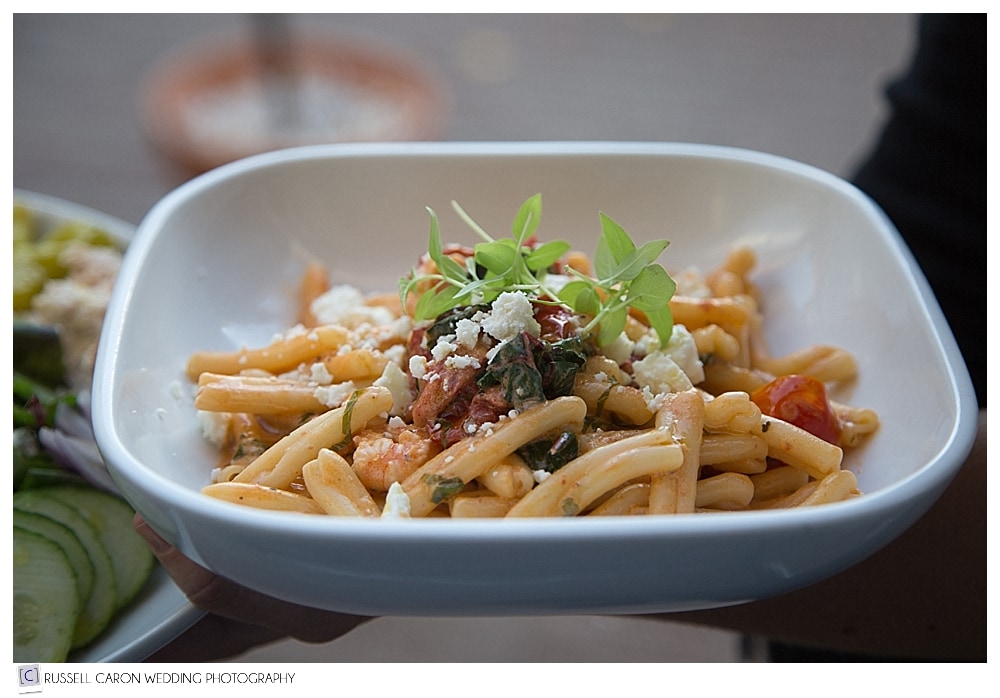 3. Kennebunkport Prelude
Kennebunkport's "Christmas Prelude" is the ultimate in seaside holiday celebrations, and a great way to kick off the Christmas season. Prelude will remind you of Christmas' of the past, as the whole town is transformed with bright lights, bows and boughs, and everyone comes together in this festive celebration. There are eleven days of Christmas activities, and there's something for everyone in the family. Check the schedule here: 2016 Kennebunkport Christmas Prelude. We'll see you there!
4. The Victoria Mansion
Christmas Gala 2016 will be held on Wednesday, November 30 at 6pm. Guests are invited to tour the Mansion, elegantly decorated in the theme of 'A Currier and Ives Christmas'. Hors d'oeuvres, white wine, and signature cocktails are included. Don't miss the extensive selection of Christmas gifts and stocking-stuffers in the Carriage House Museum Shop.
5. Wedding Bouquet Style
Find your wedding bouquet style. This is something not many brides think too much about ahead of time. We've found some help! The stylists at Maggie Sottero help you to determine what bouquet shape and style will be complement your gown, and your wedding vision. Read about it here: Find Your Bouquet Style for Every Wedding. this article helps take the guesswork out of pairing your florals with the rest of your special day.
Thanks so much for reading and joining us here!
Please comment and share on Liz Loves Lists 2, 11-25-16.  Thank you!!
Maine wedding photographers, Russell and Liz Caron of Russell Caron Wedding Photography, are an award winning husband and wife team. We love to share our experiences, tips, items of interest to our followers, and general conversation, photography or otherwise here on our blog. We hope you enjoy the Liz Loves Lists series! If you'd like to get in touch for any reason, please contact us!