Maine Wedding | Nonantum Resort Kennebunkport
May 17, 2014 was a beautiful day for a Kennebunkport Maine wedding! Jamie and Brian were having their ceremony and reception at one of our favorite venues in Kennebunkport, The Nonantum Resort. After anxiously watching the forecast for about two weeks ahead, rain was predicted for the entire weekend. And that was okay! Jamie and her mom were so organized that they had everything under control, and the ceremony was scheduled to be indoors. How lucky we were, we coastal Maine wedding photographers, when the skies cleared around noon, and the sun came out! Finally! There was a beautiful wedding day first look on the front porch of the Nonantum. (A first look is when the couple sees each other in a pre-arranged meeting before the ceremony). We then took the couple to the beach at the Breakwater for a few quick photos before the ceremony.
Jamie and Brian's Maine Wedding Day: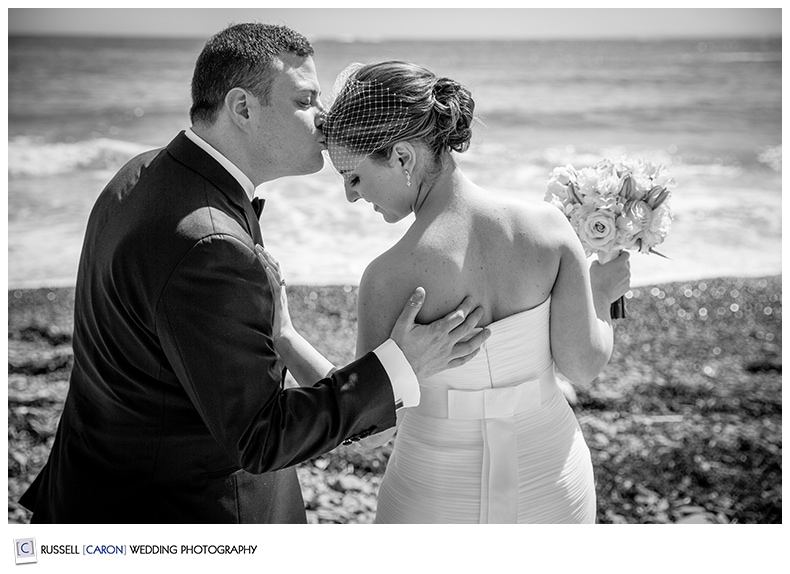 The Nonantum Resort offers a spectacular Maine wedding experience! With its beautiful backdrop of the Kennebunk River, renown award-winning cuisine, exceptional personal service, the Nonantum is hard to beat.
As coastal Maine wedding photographers, we felt so fortunate to be a part of this very special day. It was a wedding that fairytales are made of…a gorgeous wedding gown, a beautiful bride, a handsome groom, black tie, gorgeous flowers…it all came together in spectacular fashion.  Here are some of our favorite images.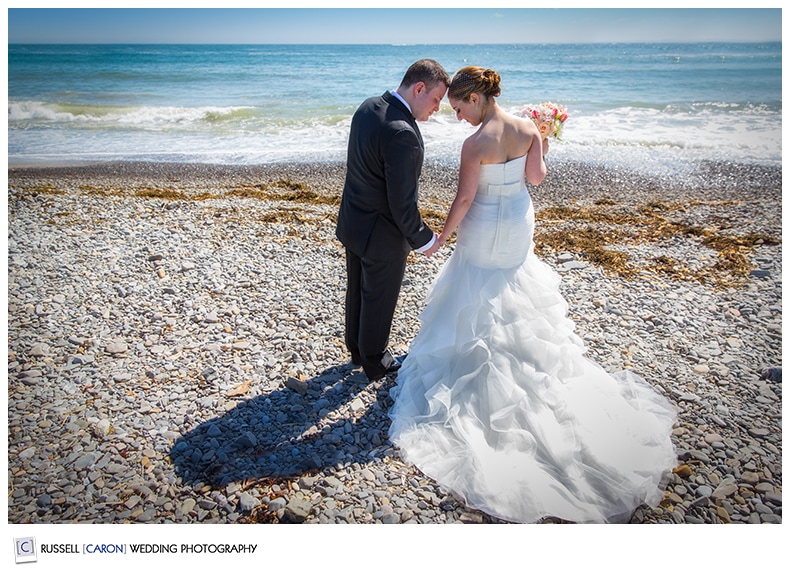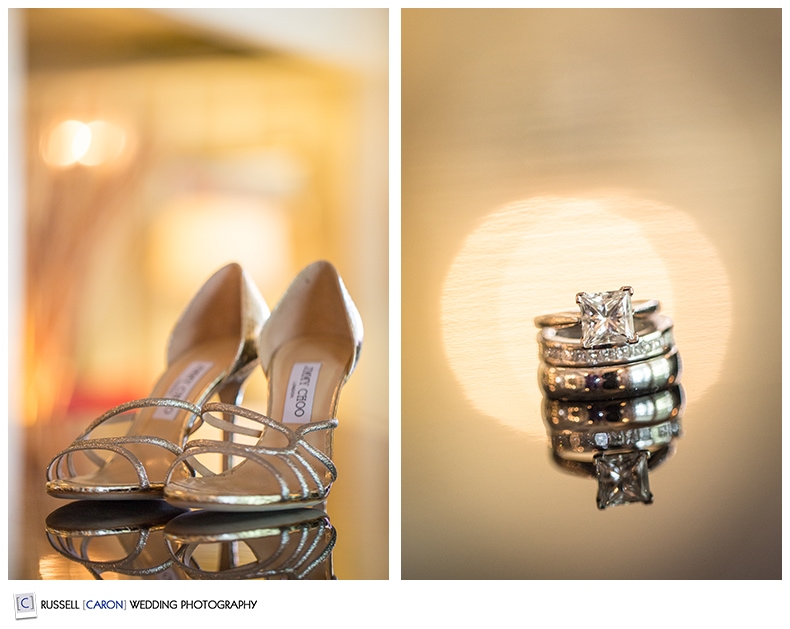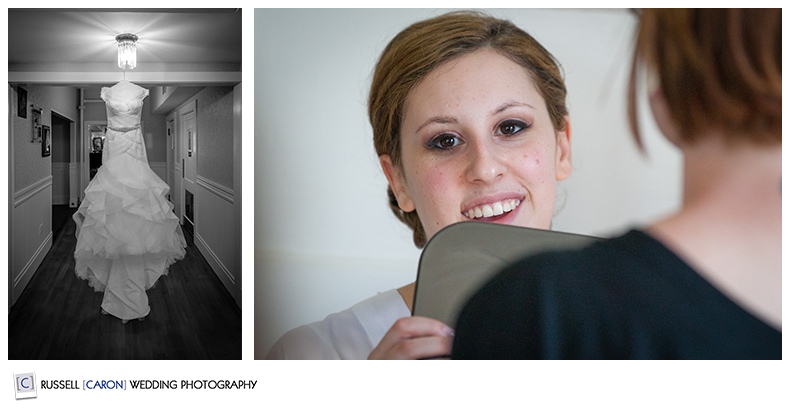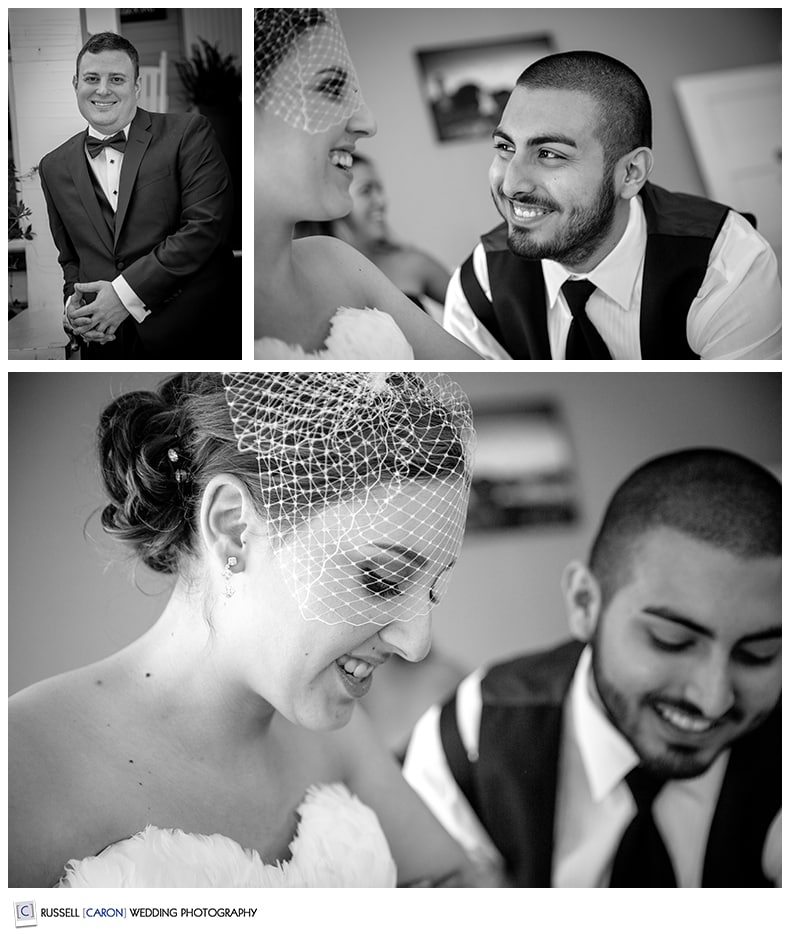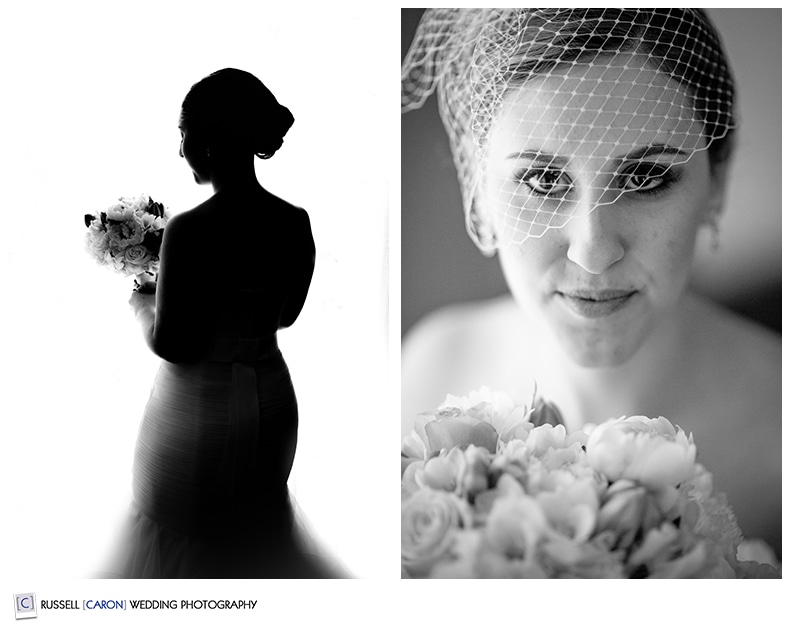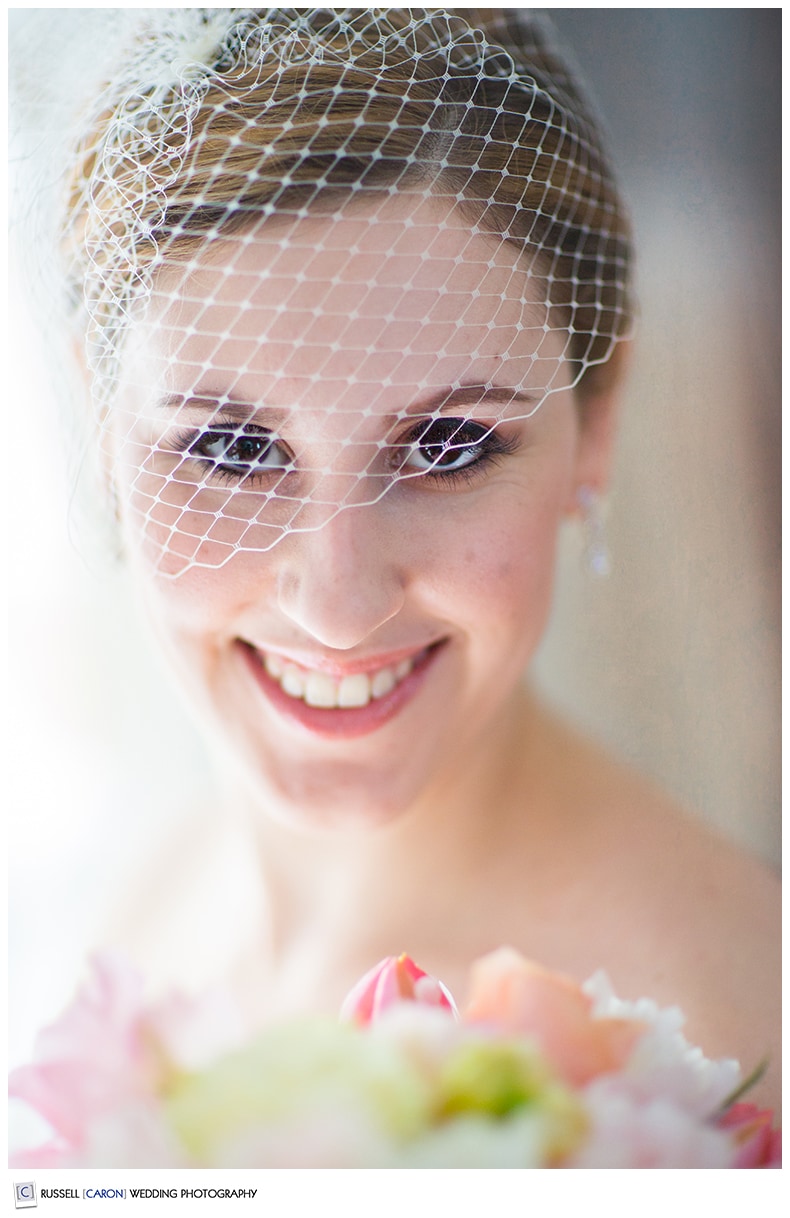 Jamie and Brian opted to do a wedding day first look. What's a first look? It's when the couple sees each other before the wedding ceremony. A wedding day first look is a wonderfully intimate, private moment for the bride and groom to have some alone time before the busy day kicks in.

The back of the gorgeous wedding gown, above.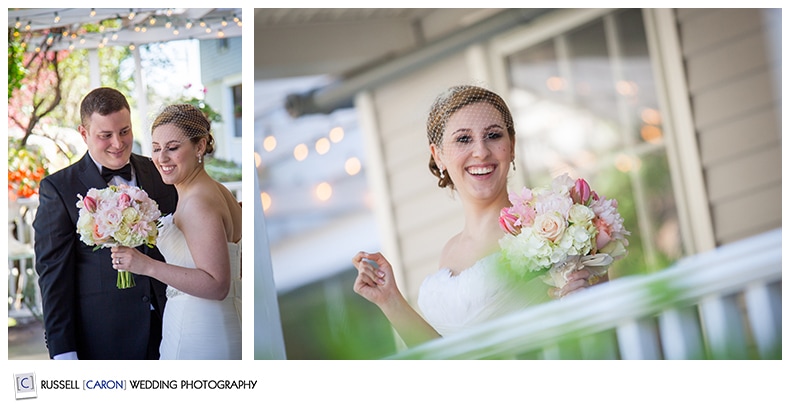 A quick trip to the beach, below.
One of our favorite moments of wedding day, the first dance, below.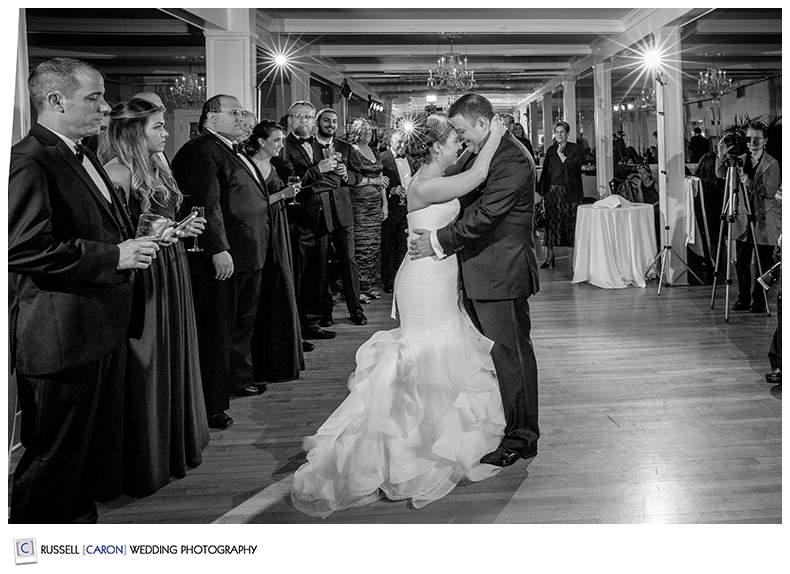 The Maine wedding band, Wavelength (one of our favorite bands!) was on hand to keep things lively.  Take a look below, this crowd was on its feet, celebrating in style!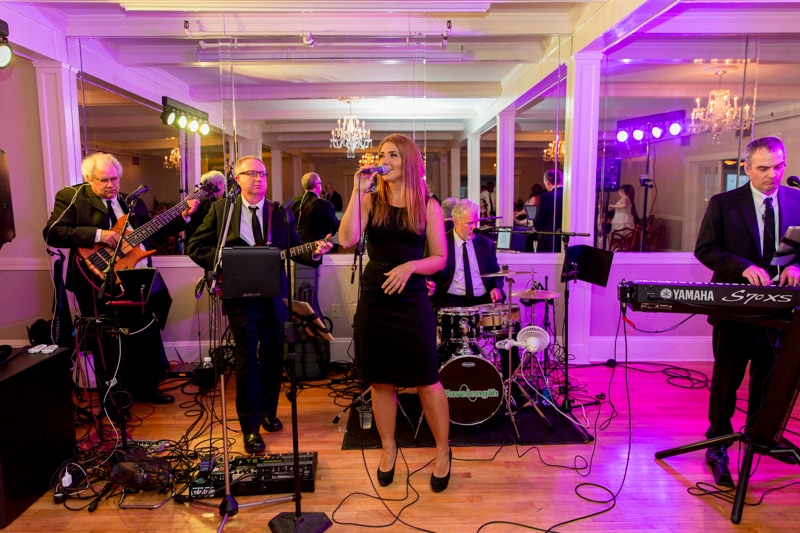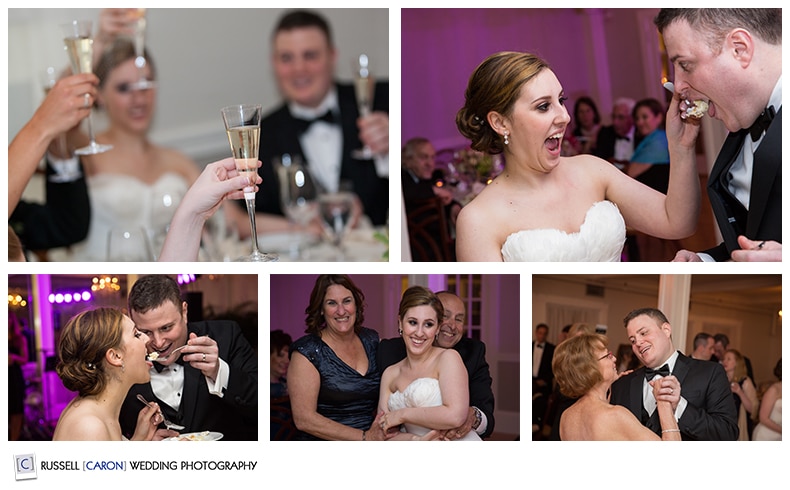 The Hora is everybody's favorite!! Below. So much fun!
The bouquet toss, below.
We love comments and shares! If you enjoyed this post on Jamie and Brian's Kennebunkport Maine wedding at the Nonantum Resort, let us know. Thank you!
Kennebunkport Maine wedding photographers, Russell Caron Wedding Photography, would love to be involved in your special day, just as we were for Jamie and Brian. We will travel to whatever location you can think of, whether it be The Nonantum Resort in Kennebunkport, Maine, or a resort in the Carribean, or a villa in Italy. For more information, please contact us right away!