Kennebunkport Maine Engagement | Kennebunkport Maine Photographers
Emily and Kurt traveled to Kennebunkport Maine, for their engagement images. They wanted some beach, waterfront, and lighthouse photos. We took them to Cape Porpoise, a section of Kennebunkport Maine. We knew we could fulfill their wishes in Cape Porpoise. Their fall wedding will be in a different kind of Maine, in ski country, at Sugarloaf Mountain. Emily and Kurt were super comfortable with the camera! They're naturally fun and really sweet. Happily they reported back they had tons of fun and that their engagement session made them even more excited for their wedding day.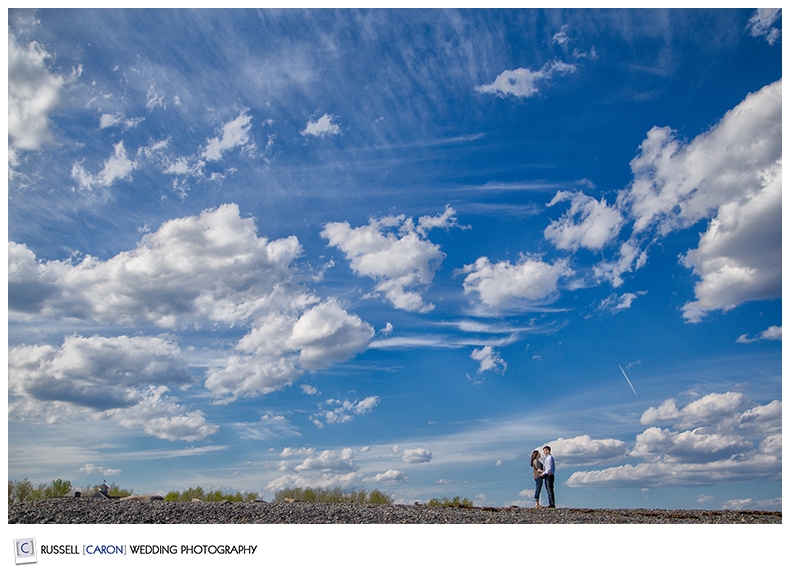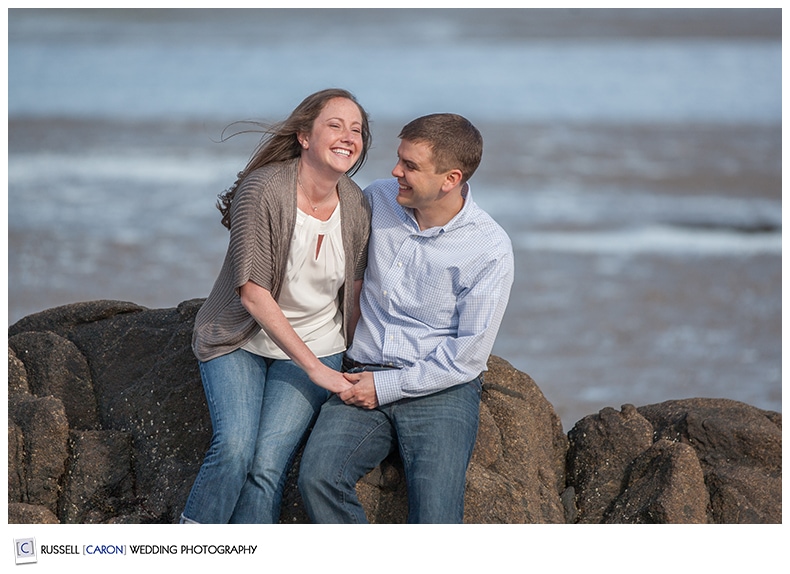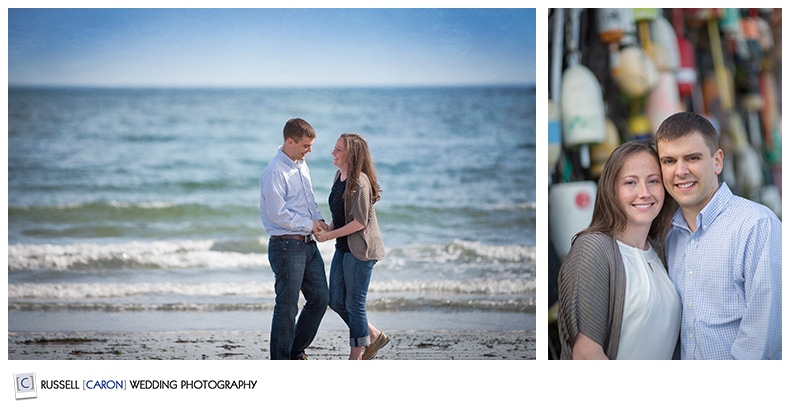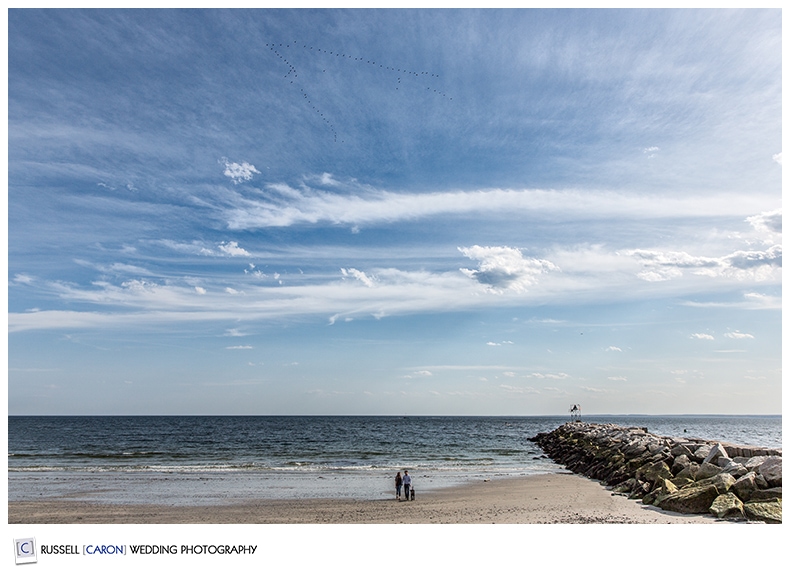 We've been experiencing some beautifully dramatic skies this spring, above and below. They make for some interesting patterns and bold blues that we just love!  And who can resist being by the ocean on a beautiful spring day?  We love engagement sessions on the Maine coast because the landscape is always different. Sometimes bold and wild, other times calm and serene. Sometimes the tide is high with barely any sand showing. Other times the tide is really low with a huge expanse of beach to walk on. We never tire of it!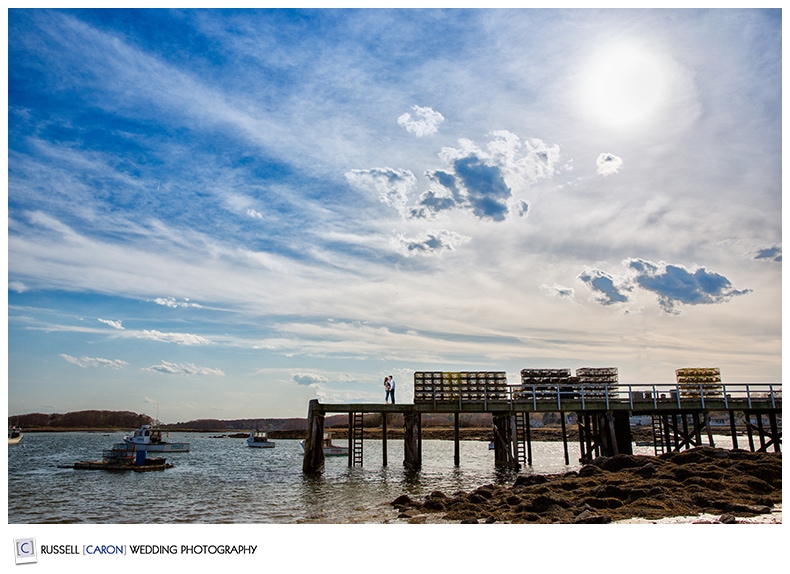 This Kennebunkport Maine engagement session had it all, in our eyes. The beautiful sand beach, the classic small town harbor complete with dock, lobster boats and traps, a breakwater and a lighthouse! This Kennebunkport Maine engagement session was perfect. As was our couple. Emily and Kurt could not have been cuter.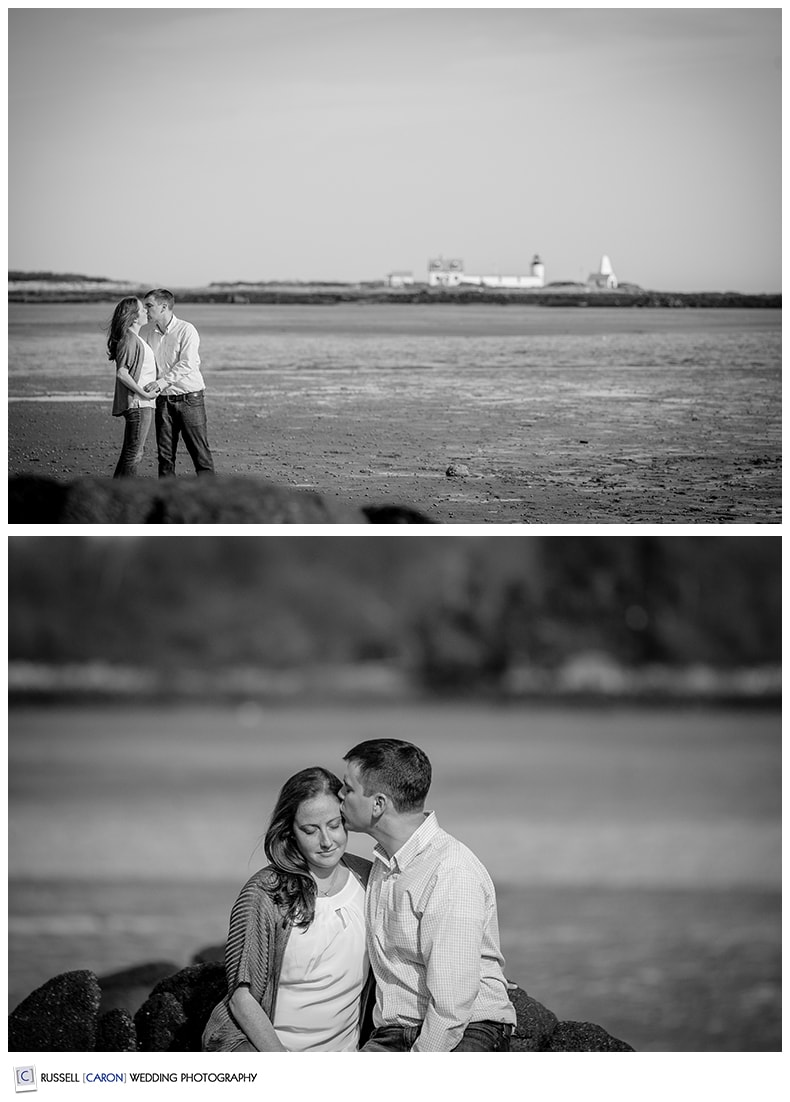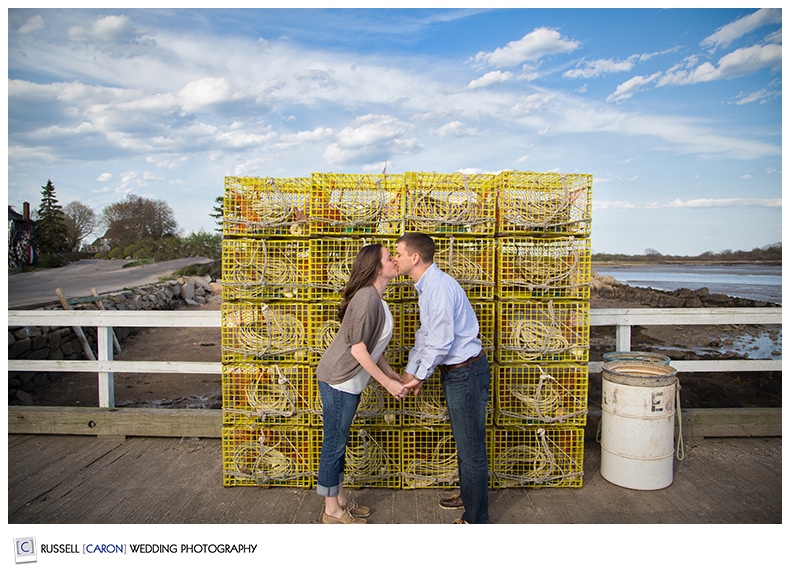 Above, we loved the pop of color of the lobster traps. This is a real working dock, complete with bait smell!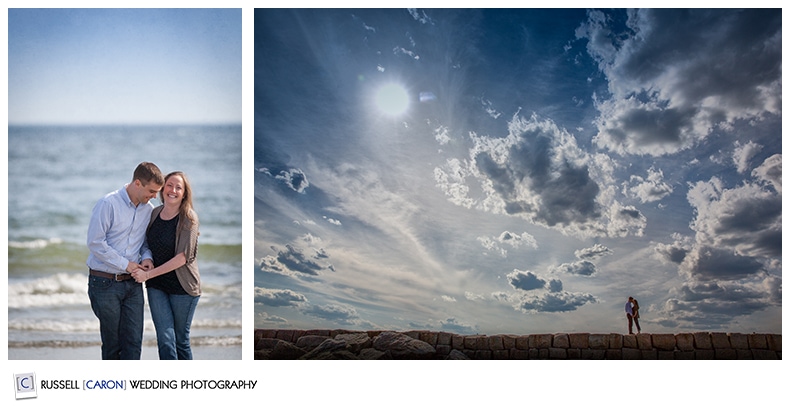 Kennebunkport Maine wedding photographers, Russell and Liz Caron, put the fun into wedding photography for Maine wedding couples. Feel the love as this dynamic pair effortlessly capture each of your cherished moments, producing natural poses and unparalleled art for your special day. For more information, please

contact us
right away!