Portland Maine Wedding Photography
Linsey and Zach are from Kansas. How did they end up here in Portland, Maine for an engagement session? Linsey just completed her medical degree in Portland, and was excited about Portland Maine wedding photography. So, it just had to be Portland for their August wedding. The ocean, the city, the restaurants, it's all here, at her second home.
Their Portland Maine engagement session was on a mild Sunday in May. We really enjoyed the couple of hours we spent together in and around the Old Port, Eastern Promenade, and Deering Oaks Park. Russell and Liz Caron, lovers of Portland Maine wedding photography, were enthralled with their charm and look forward to seeing them again in August. Their wedding will be at the elegant Cathedral of the Immaculate conception, one of our favorites! There will be a schooner ride afterwards on the Bagheera of Portland Schooner Co. Afterwards, their reception will take place at DiMillo's Restaurant. What a day it will be! We can't wait to see these two in August!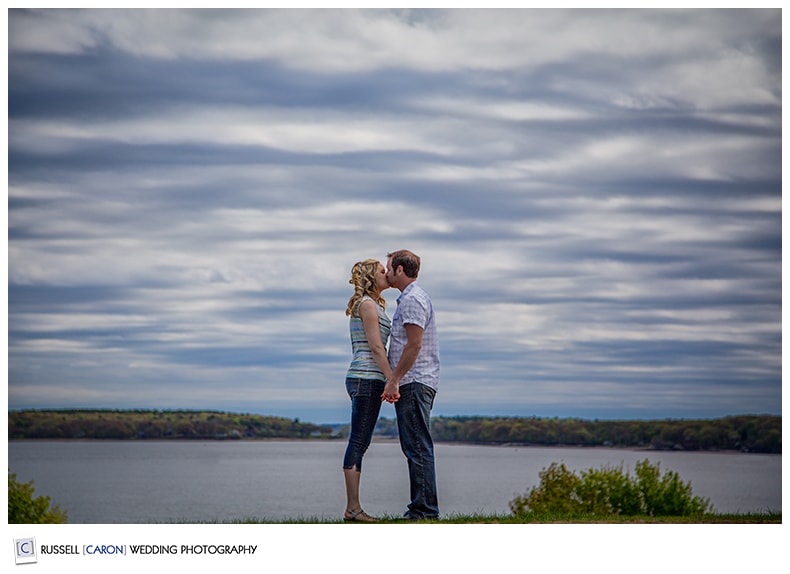 Linsey and Zach will be married at the Cathedral of the Immaculate Conception in Portland, Maine. It's a gorgeous church with a very old New England classic style. Without giving too many details away, the reception will be at an area landmark on the Portland waterfront, and there will be a boat ride!  Lovers of Portland Maine wedding photography, we're so excited and honored to be a part of their special day and can hardly wait for August!!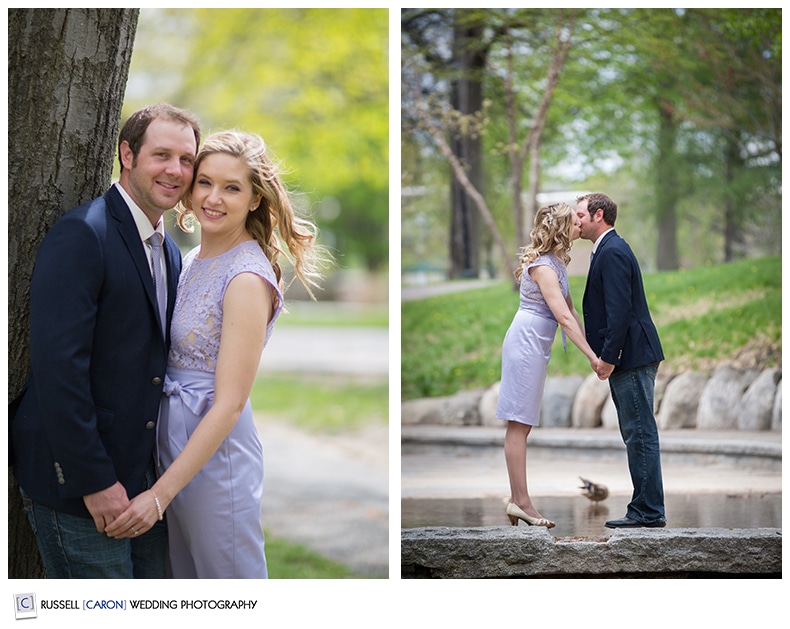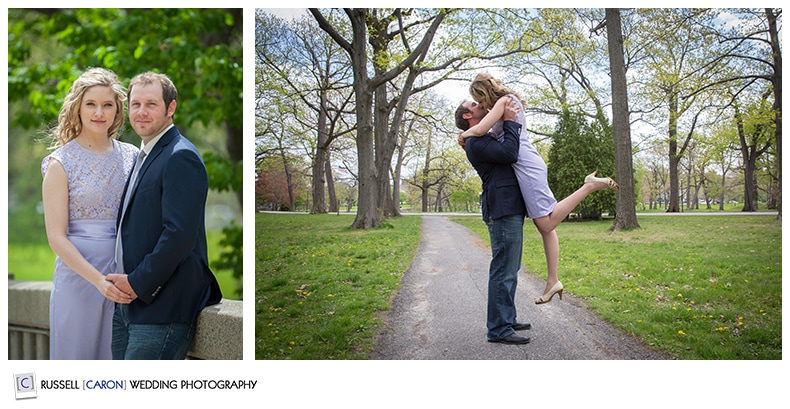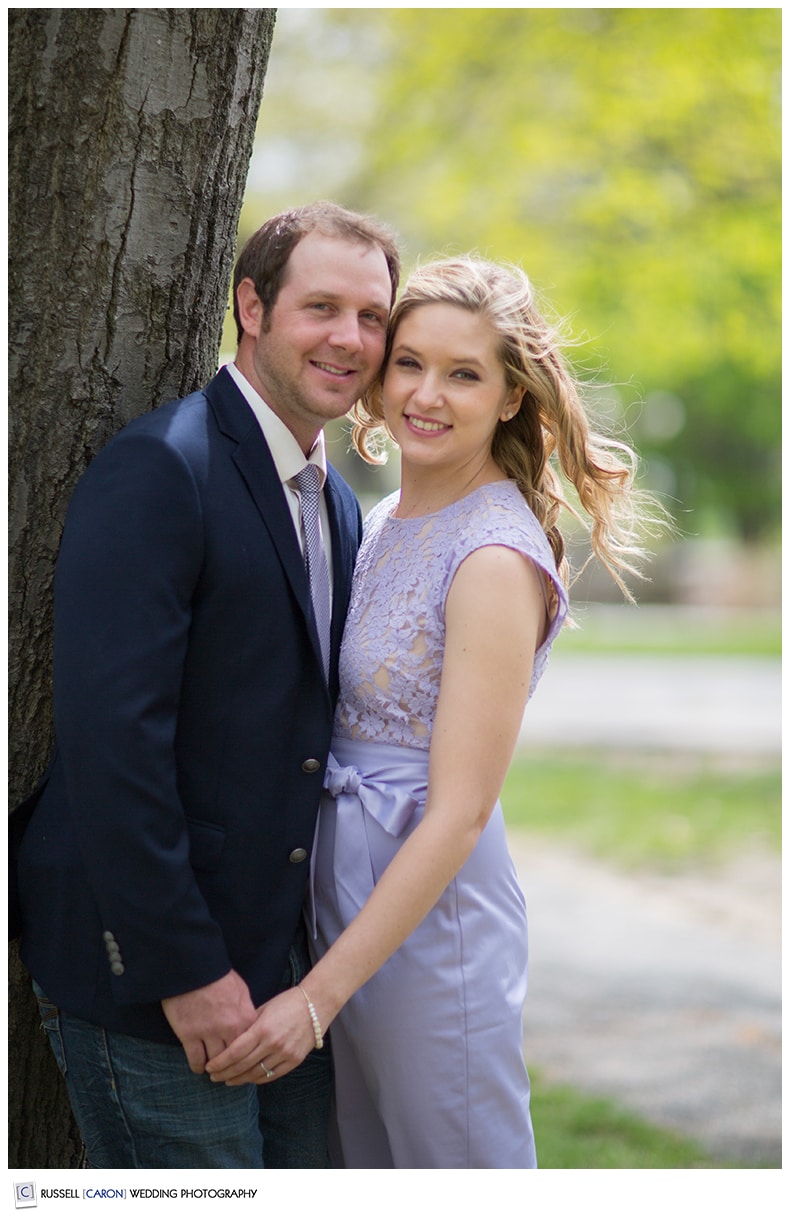 Russell Caron Wedding Photography, specializing in Portland Maine wedding photography, puts the fun into wedding photography for Maine wedding couples. Feel the love as this dynamic pair effortlessly capture each of your cherished moments, producing natural poses and unparalleled art for your special day. For more information, please

contact us
right away!