Italy Destination Wedding Photographers
We'd love to travel to your destination wedding with you, as we did for this Italy destination wedding!
Why bring a photographer from the U.S. with you to photograph your wedding in that dream location?
This is an excellent question, for which there are many excellent answers, and we'll touch on several of them here.
#1
By selecting a photographer from the general area in which you live, you can meet with them first in-person to establish that they are indeed a great fit. Chelsea and Adam, from Boston, arranged to have us meet several months before their Verenna, Italy wedding. That destination wedding took place on Lake Como, featured here. This "getting-to-know-you" process is among the biggest of advantages. After all, the bride especially spends a very significant part of this, the most important day in her life, with her photographers.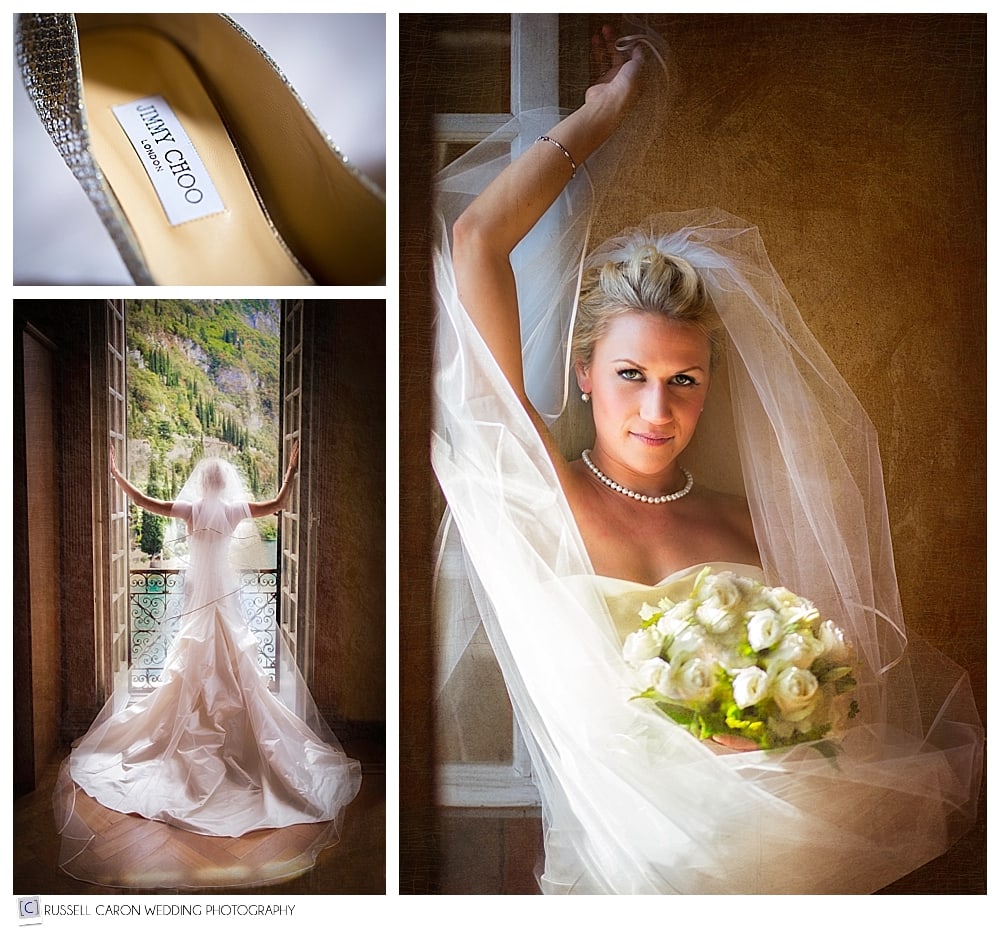 #2
You can choose a photographer whose style you know, and who has local references. When your photographer is a "known-entity" it is a major benefit. Also a plus, there is no language barrier!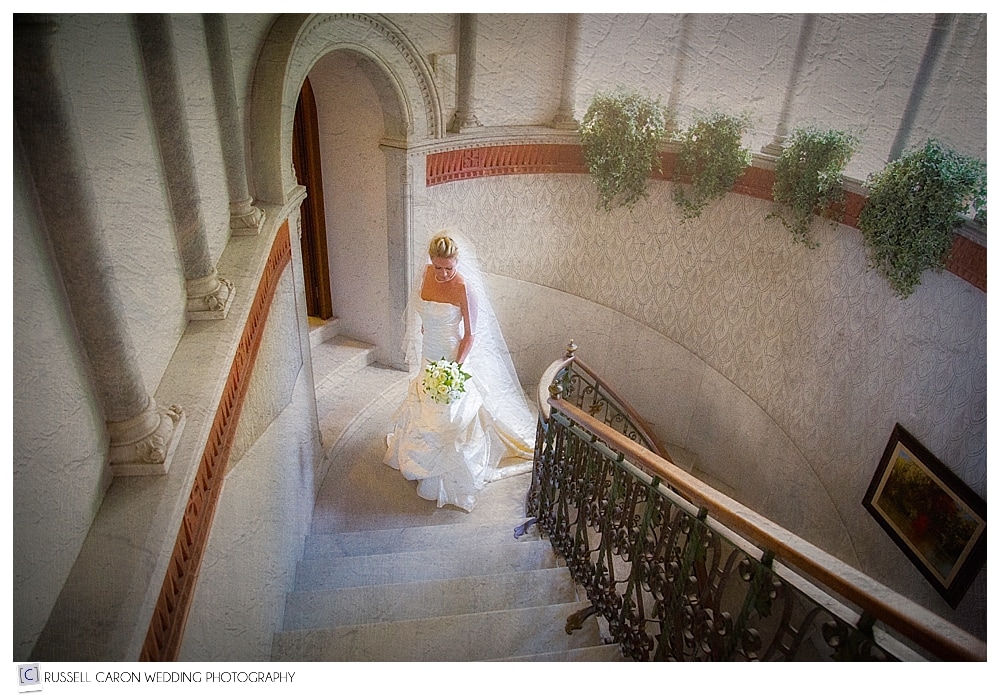 #3
After the wedding, you and your wedding photographer and your wedding images will be in the same country. Purchasing albums, canvases, etc., can be done economically without customs and other long-distance shipping challenges.
#4
You can do an engagement session with the photographer you've chosen. And an engagement session isn't only about the photos. It is also (maybe even more so!) a real "practice session". With Russell Caron Wedding Photography, we make every engagement session completely fun, relaxing, and easy-going. And yes, it results in dozens of awesome photos of you two as a couple. We show you how many of the photos are unposed and relaxed with the two of you just interacting. We show you, for those few posed photos, what to do and how it is really much easier than you may have guessed. To us, it is vital that an engagement session, is done by the very same people who'll be photographing your wedding. When wedding day comes, even if the engagement session was months earlier, all of the cues and tips come right back to mind.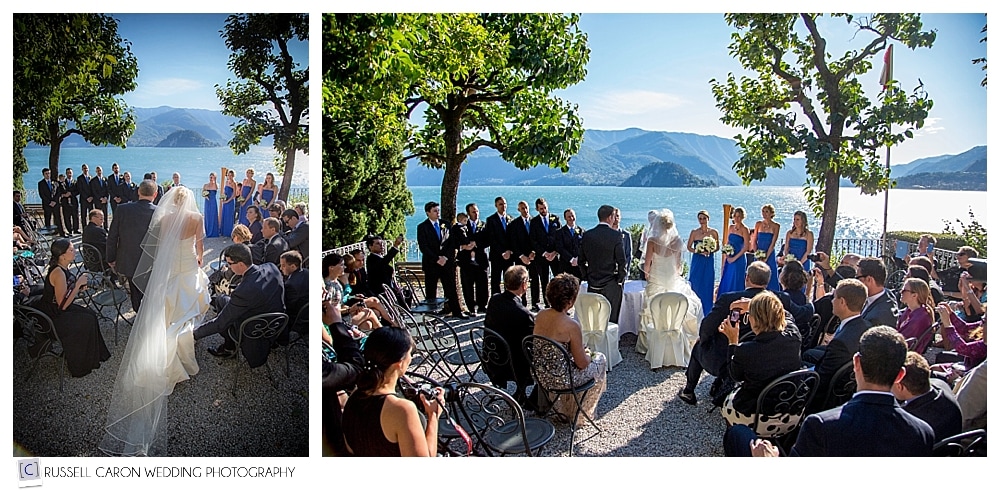 #5
Cost. Sure, you'll be covering travel and expenses and fees to pay for two photographers. Depending on the specific circumstances, this cost is a very worthwhile segment of your budget. Also, depending on the location, season, and other factors, can actually be less costly than the same coverage back in the states during peak season.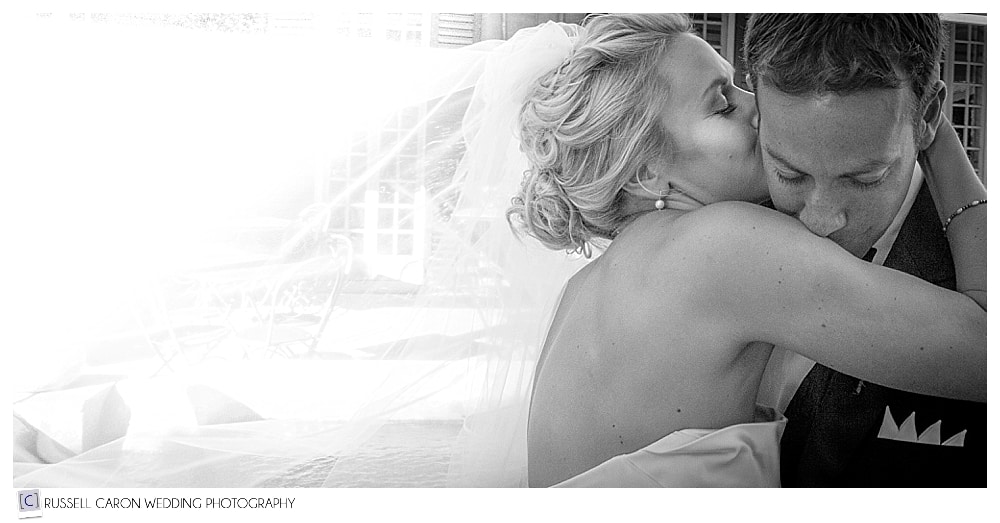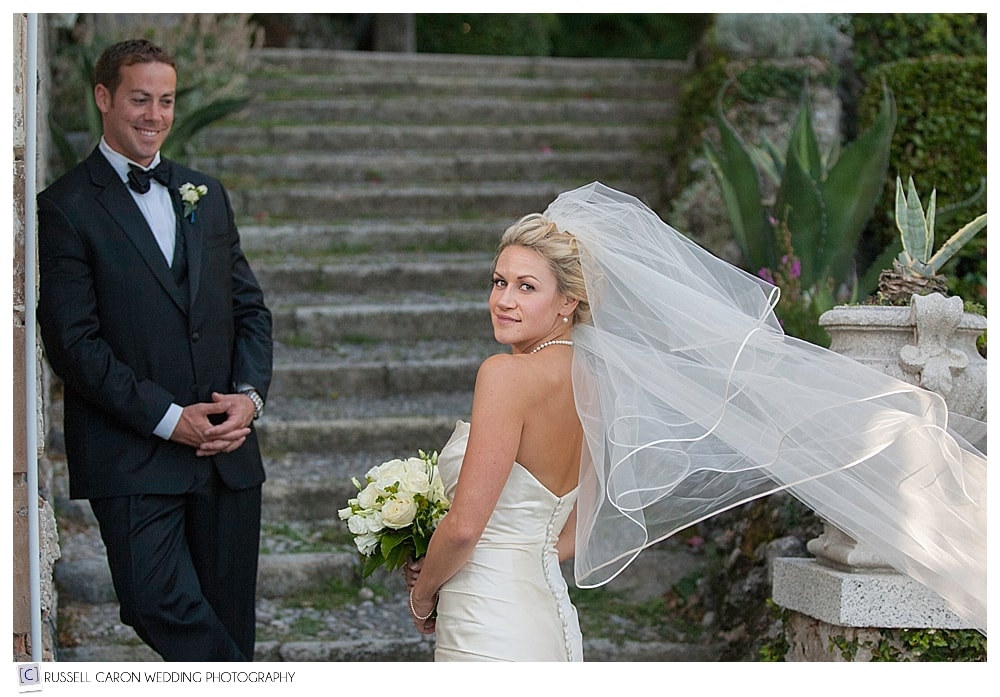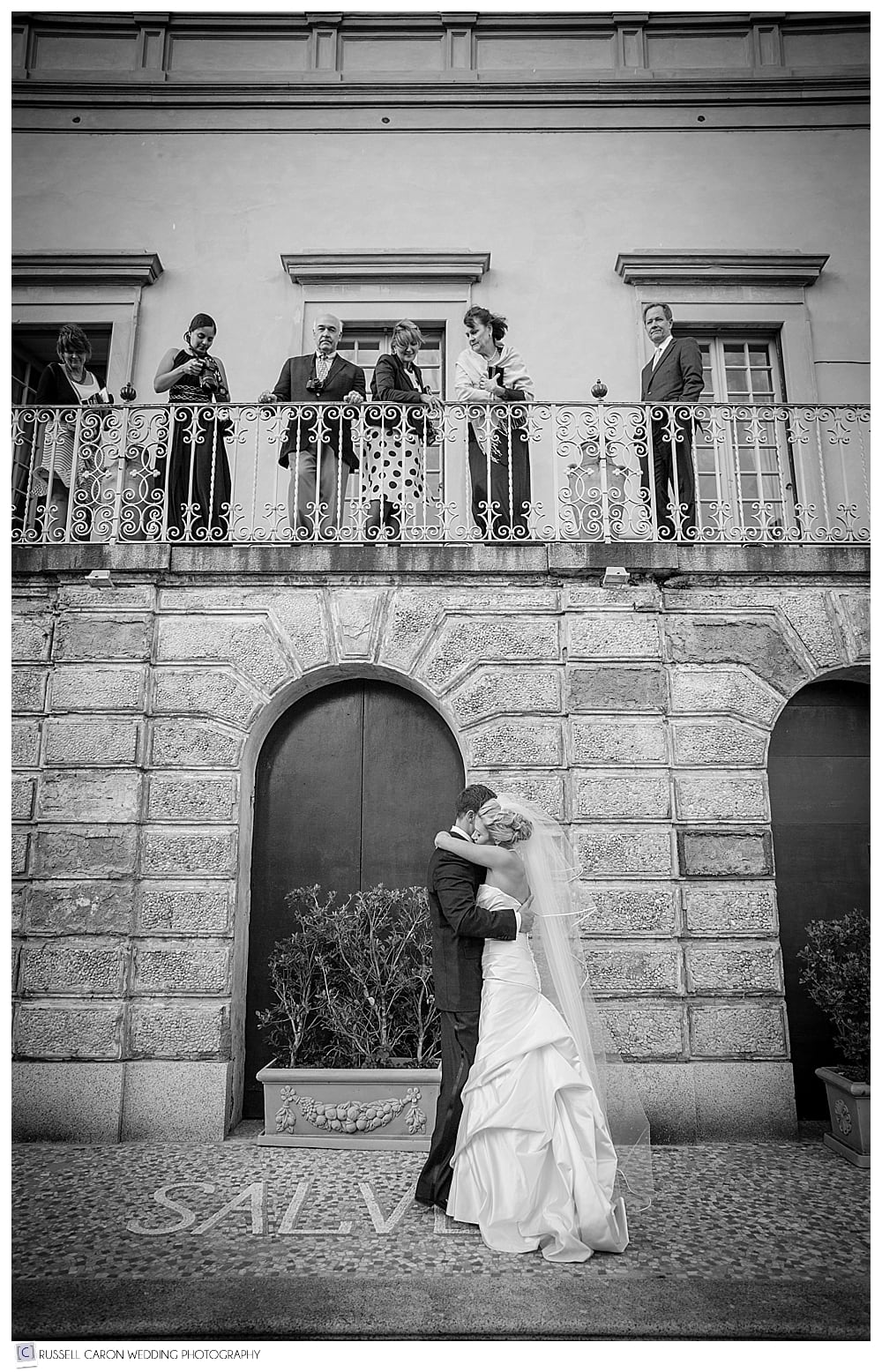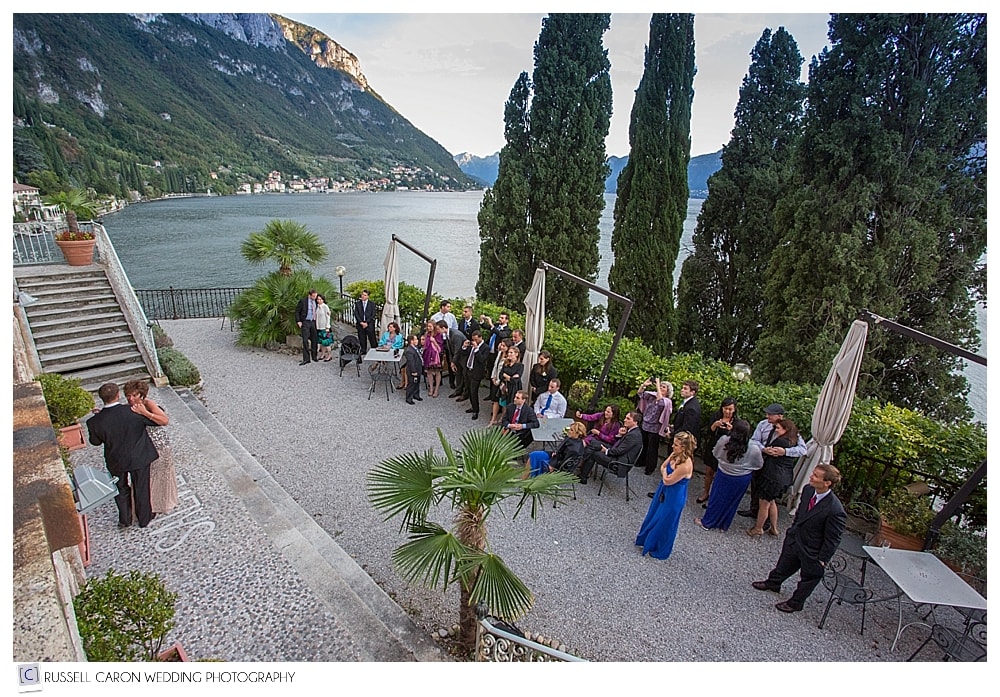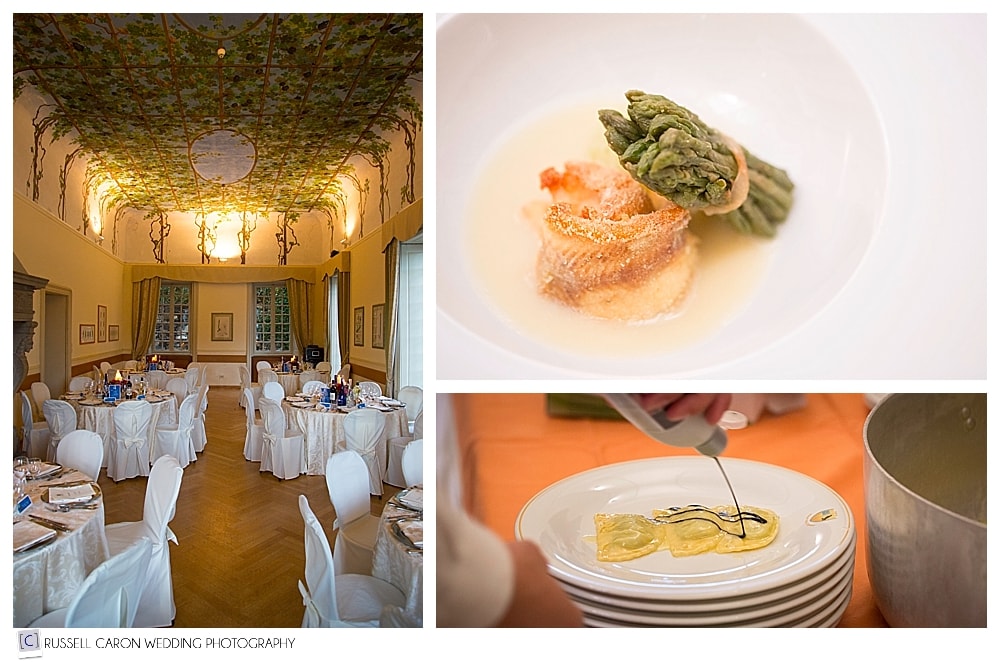 In Summary
Consider bringing your wedding photographer with you to your Italy destination wedding!
Liz and Russ at Russell Caron Wedding Photography would love to chat with you about your destination wedding. Besides Italy, internationally we've been to Belize, Jamaica, and the Dominican Republic. Here's a tropical Florida wedding we loved photographing, too. Don't you agree that bringing someone you know and trust is a fantastic idea, for such an important role?
One caveat:
Do check with your resort. Certain resorts, sadly, do not allow outside photographers. This means you'll be relegated to using in-house staff photographers. You'll likely be put through all the motions and canned poses that these photographers do for every wedding. (We've heard the horror stories!) Instead of a photographer capturing real moments, emotion, and art. To us, that is reason enough to find a different venue 🙂 !
Maine wedding photographers Russell and Liz Caron put the fun into wedding photography for Maine wedding couples. Feel the love as this dynamic pair effortlessly capture each of your cherished moments, producing natural poses and unparalleled art for your wedding day. Russell Caron Wedding Photography will photograph weddings at any destination you can think of, whether it's an Italy destination wedding, a Caribbean resort wedding, or a Florida beach wedding! For more information, please contact us right away!