Sanibel Island Destination Wedding
When Stacia and Jeff, professional wedding photographers in the Des Moines, Iowa area, asked us to photograph their Sanibel Island destination wedding in March, we didn't hesitate. To capture this couple's unique love story on Sanibel Island, Florida, with its drop-dead gorgeous tropical background was a perfect fit for the kind of wedding photography we love. The first two photos, below, not only showcase Stacia and Jeff and their love for each other, but also the miles of white sand beaches, palm trees, and beautiful blue water. Come with us on the photographic journey of their wedding day.
Wedding Day: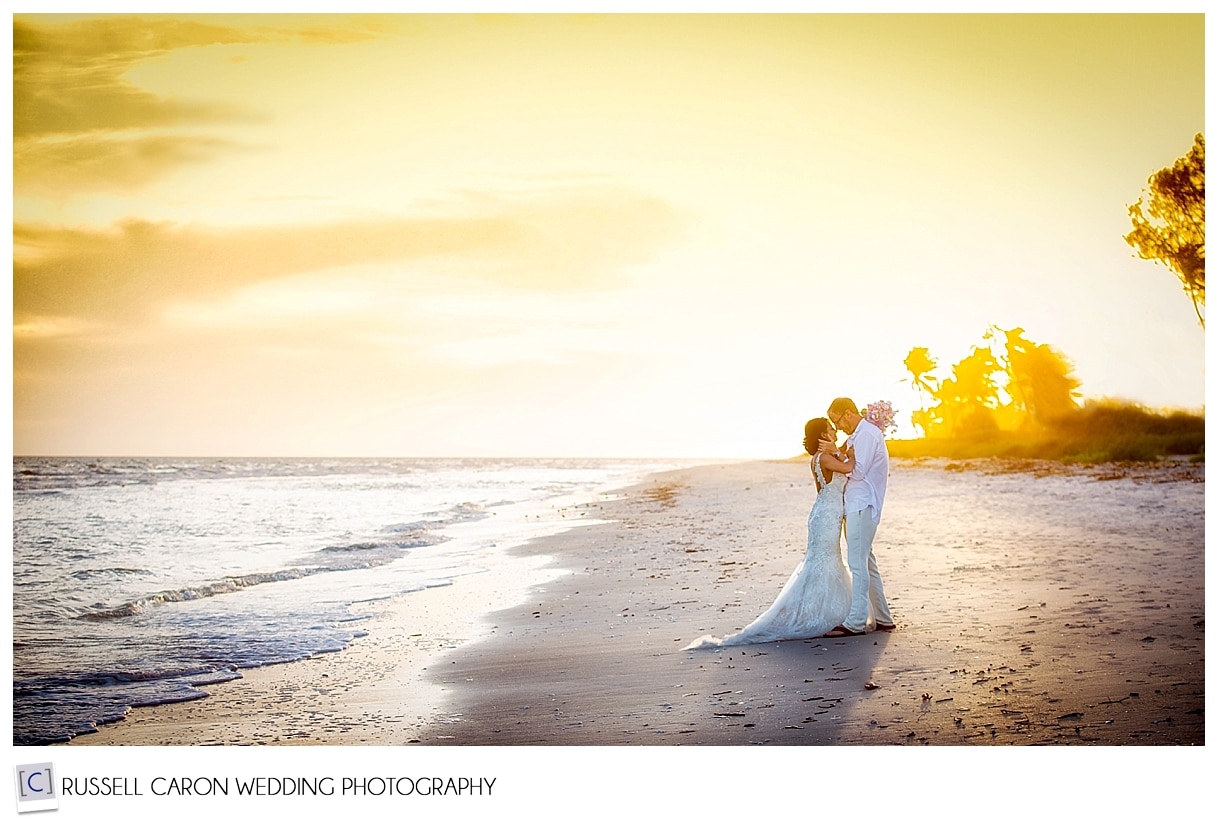 Above, just after their ceremony on Sanibel Island, a short while before sunset.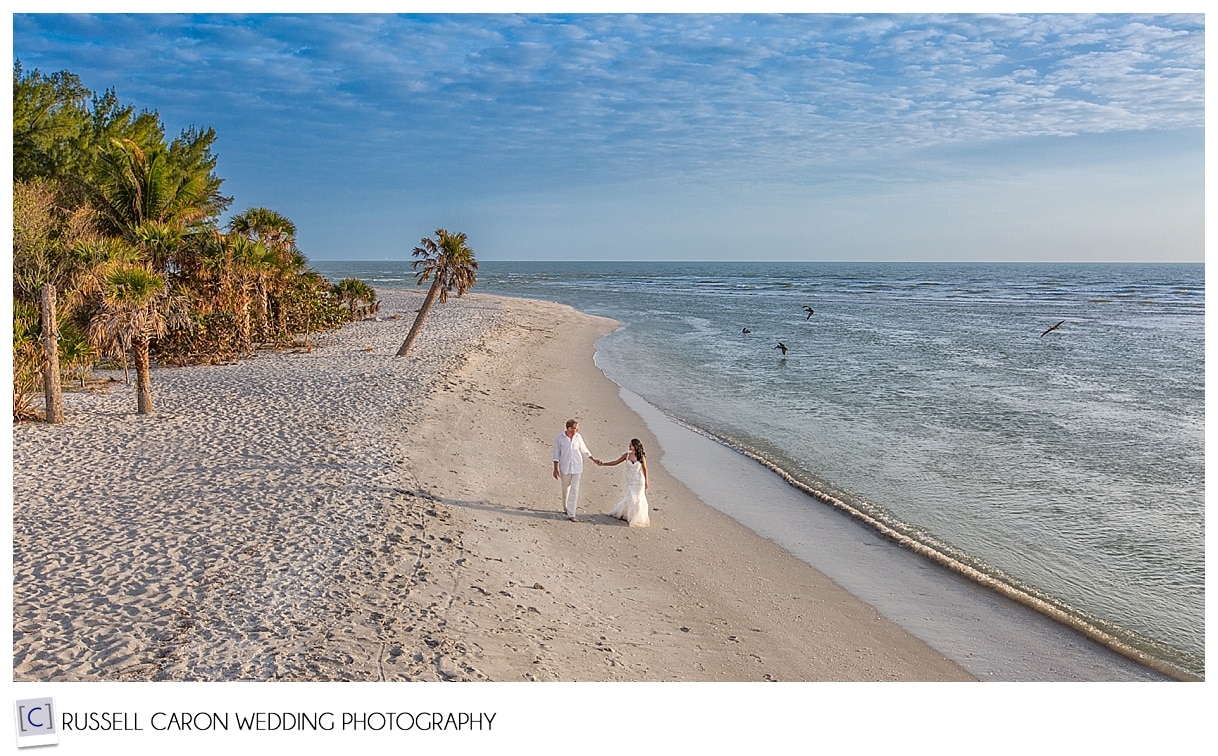 Above, at the north end of Sanibel Island with only the pass separating it from Captiva. Photographing wedding day details with palm trees and crushed shells, below. This Sanibel Island destination wedding day begins with a tropical feel!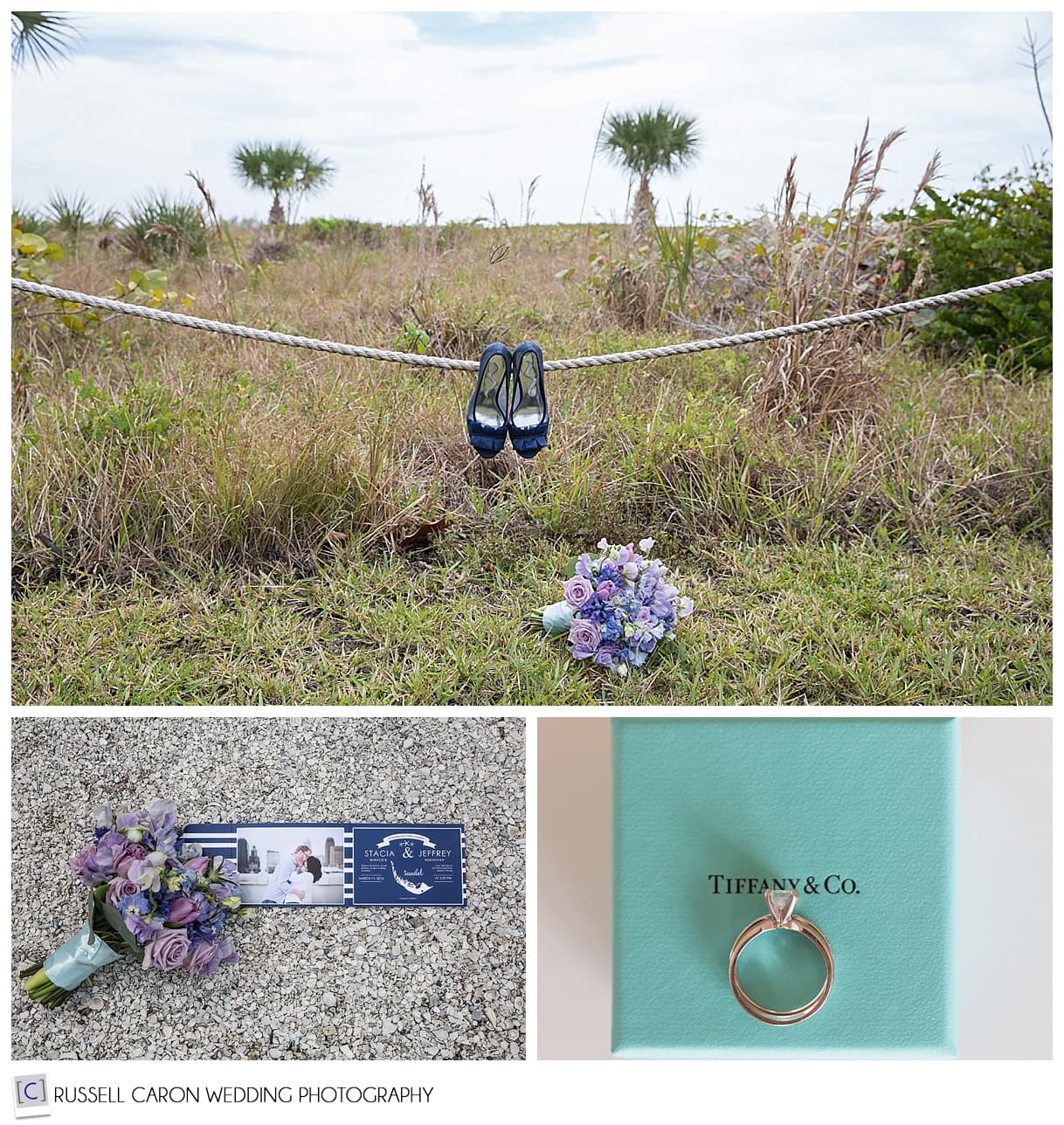 Stacia's gorgeous wedding dress against the periwinkle blue backdrop, below. Stacia has hair and makeup done on the lanai at her suite.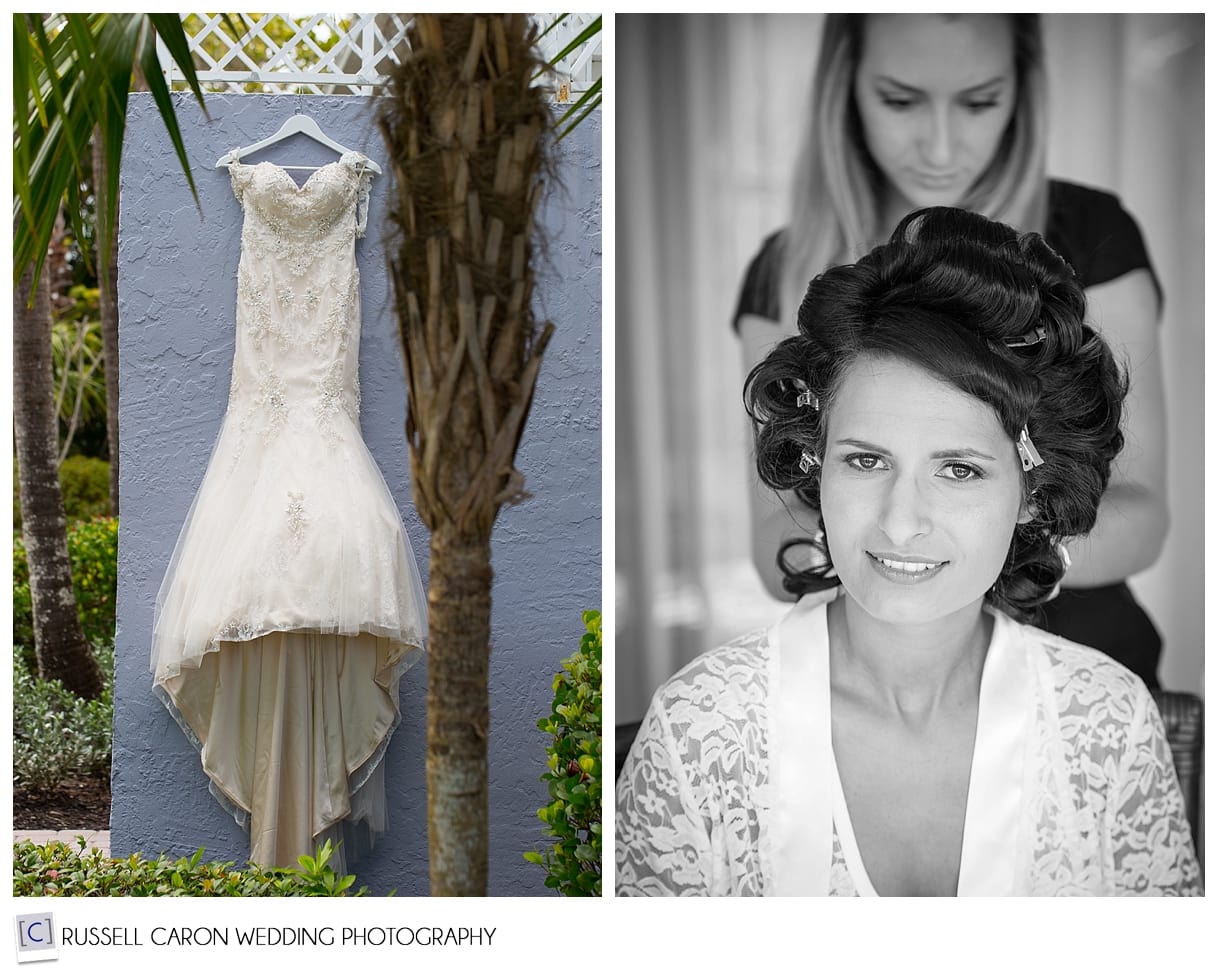 Stacia is such a gorgeous bride. Below.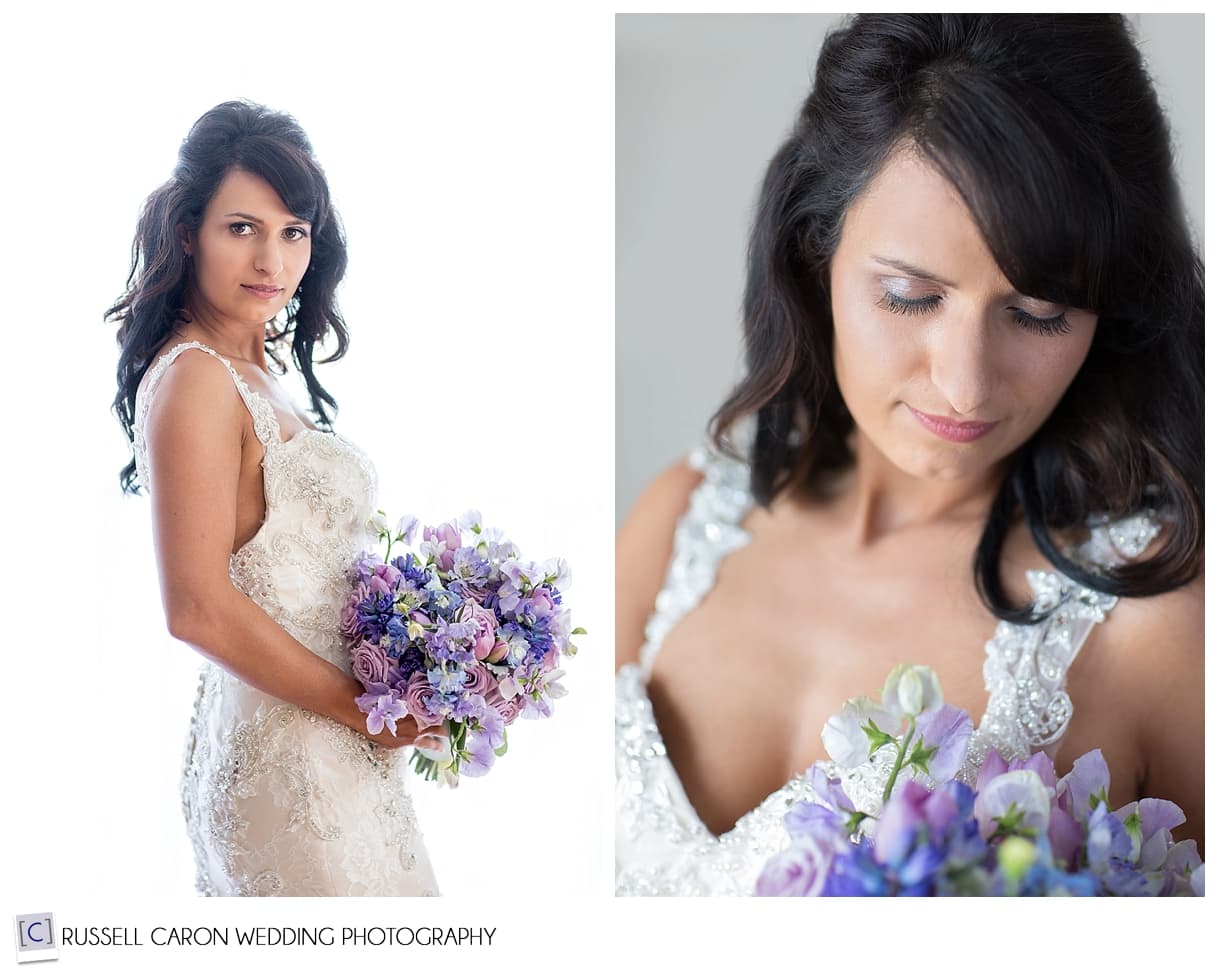 Below, basking quietly in luscious narrow slats of light.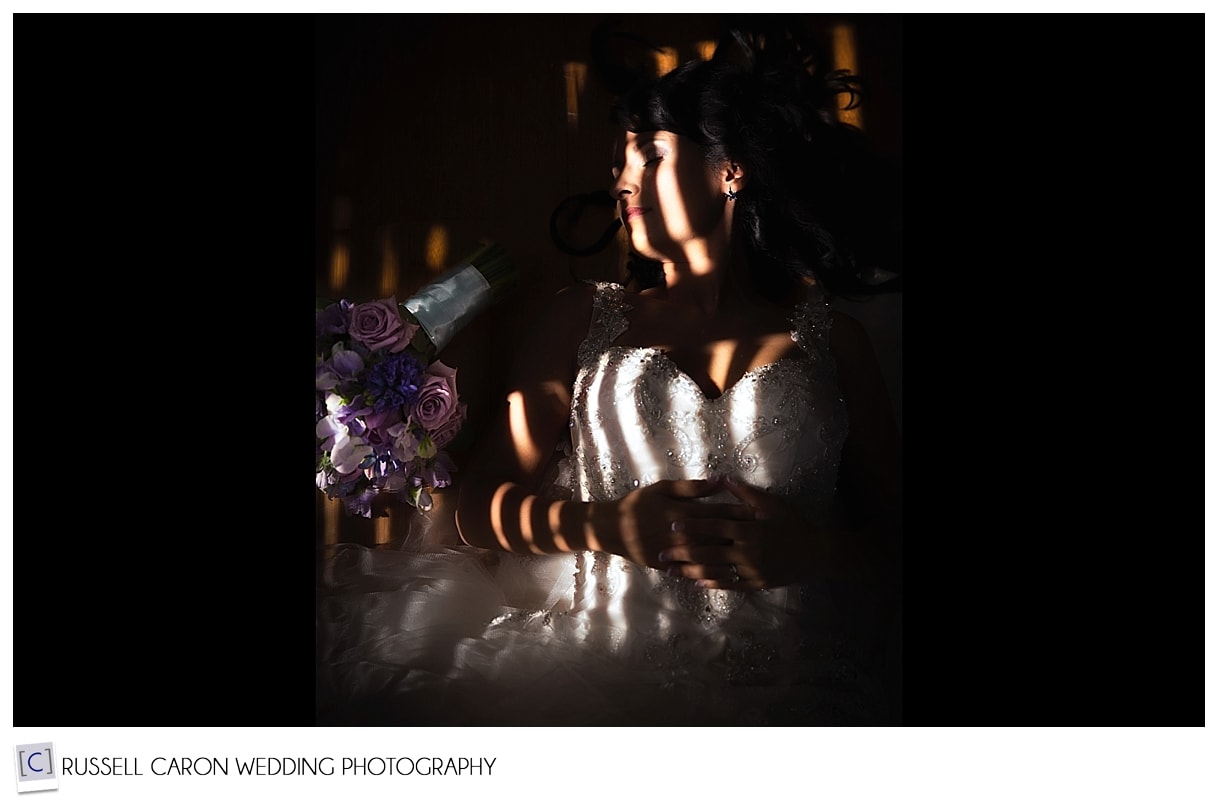 Stacia, below, waits for Jeff and their wedding day first look on one of the boardwalks at Casa Ybel Resort on Sanibel Island, Florida. We knew Stacia and Jeff's first look would be beautiful, but it turned out to be so much more than we expected. The wedding day first look is when a couple arranges to see each other before the wedding ceremony. It is an especially poignant moment for the groom. This moment is all about the emotion as the groom sees his lovely bride for the first time. See the five panels below.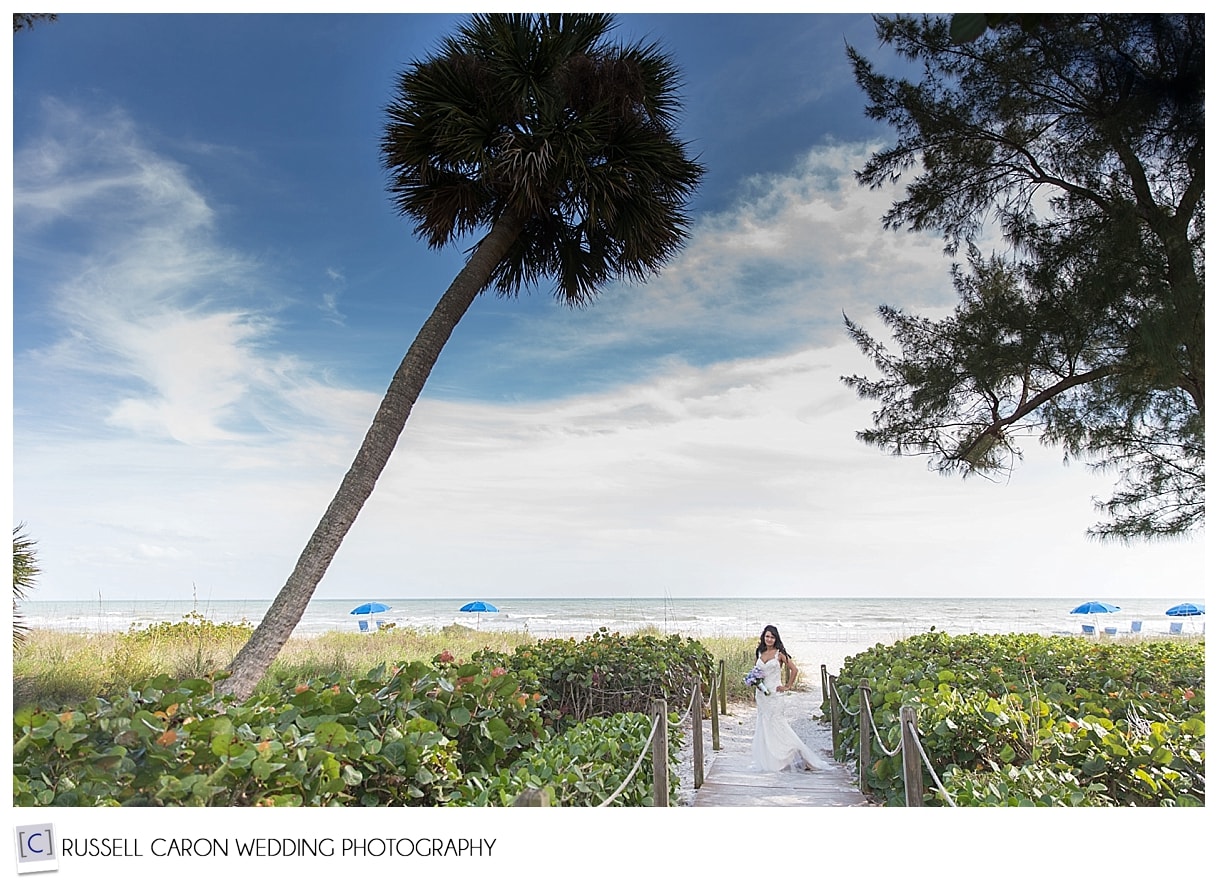 Below: Alternating focus on Jeff watching a personal message on an iPad as Stacia watches. Jeff hadn't yet turned to see Stacia for their first look at this point.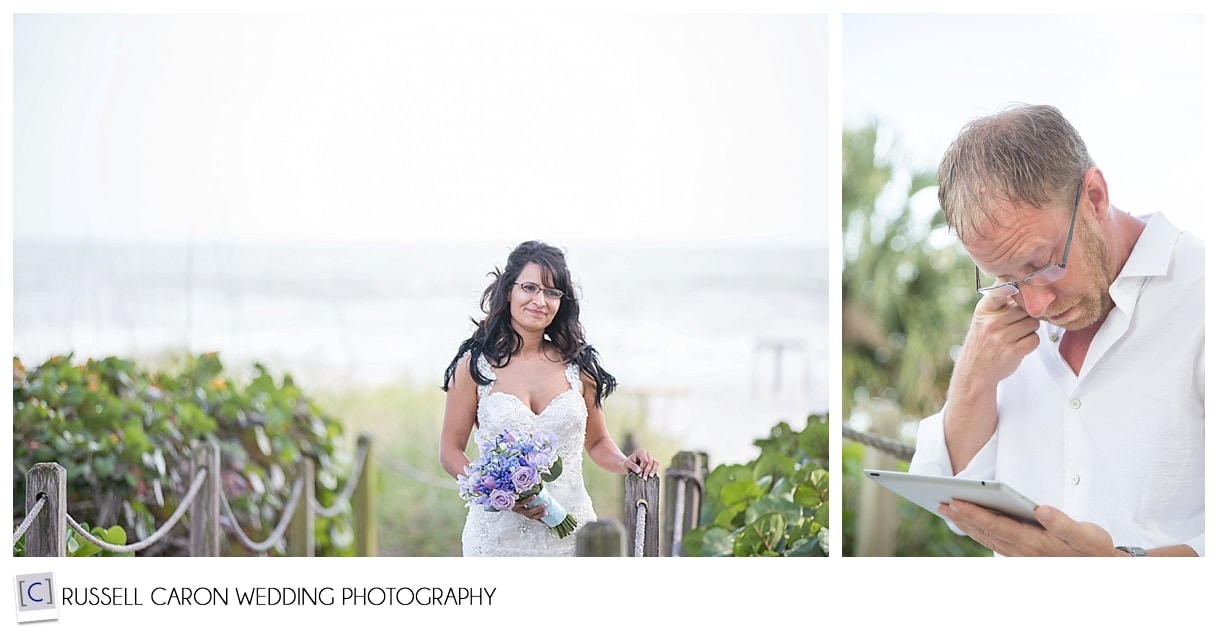 Tears of happiness and joy for Jeff from the messages and gifts from Stacia.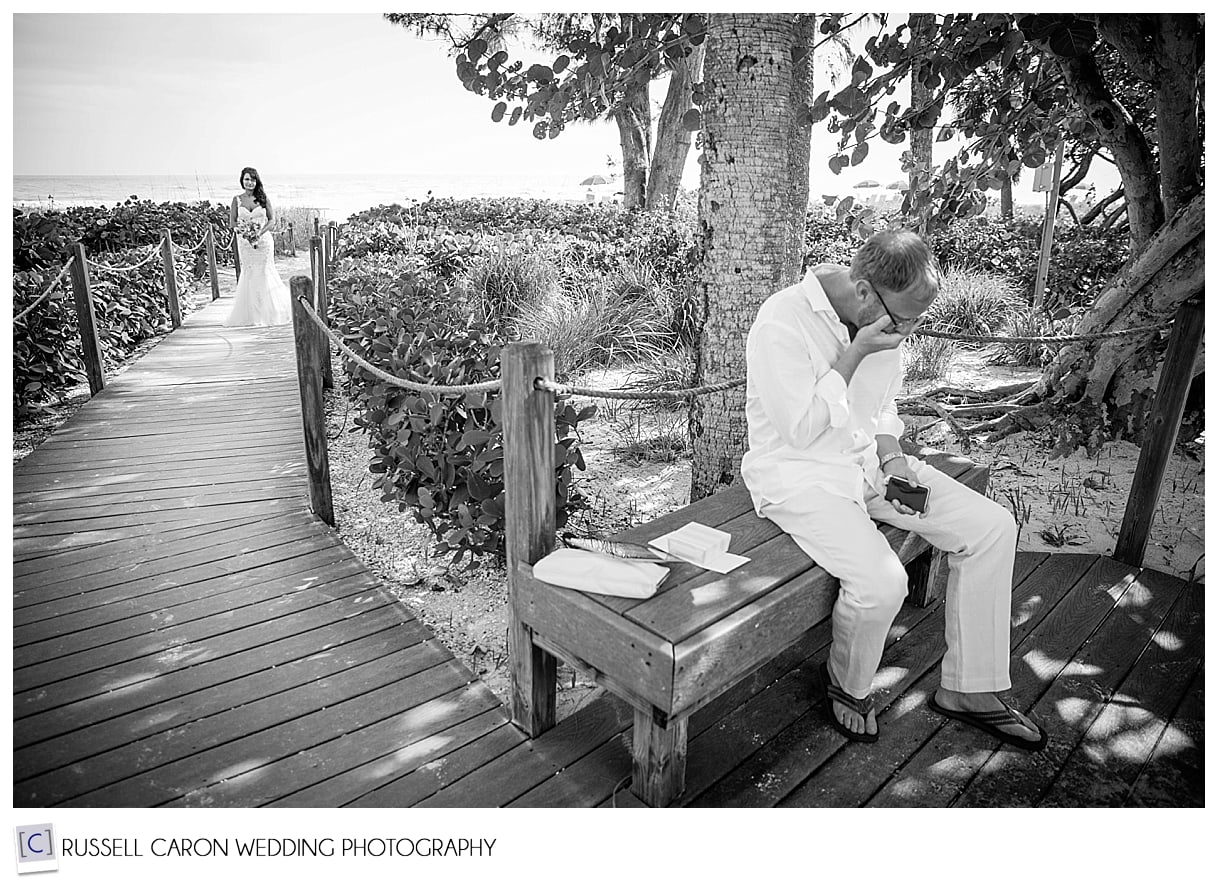 It's first look time! Stacia predicted tears from Jeff, and she was correct in her prediction.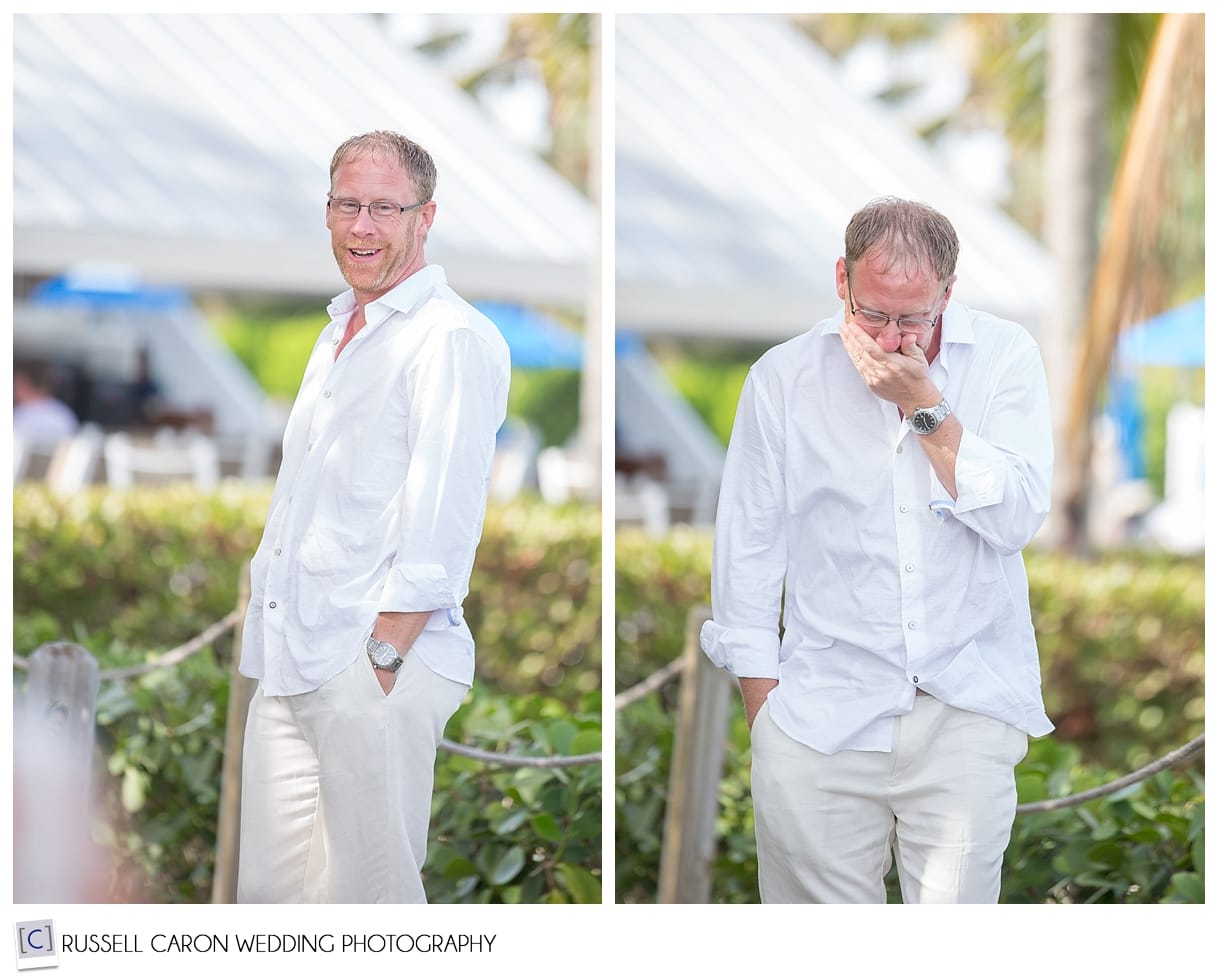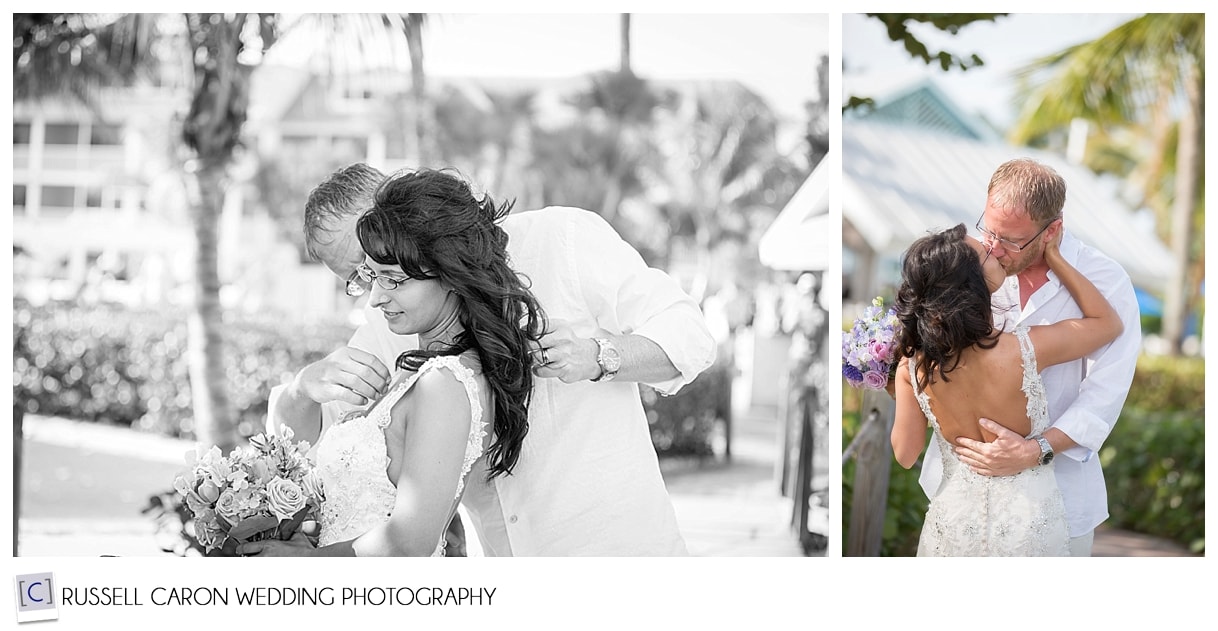 In the seven panels, below, Stacia and Jeff adoring each other as they walk along the pristine white beach at Casa Ybel. Miles of soft, white, sand beach!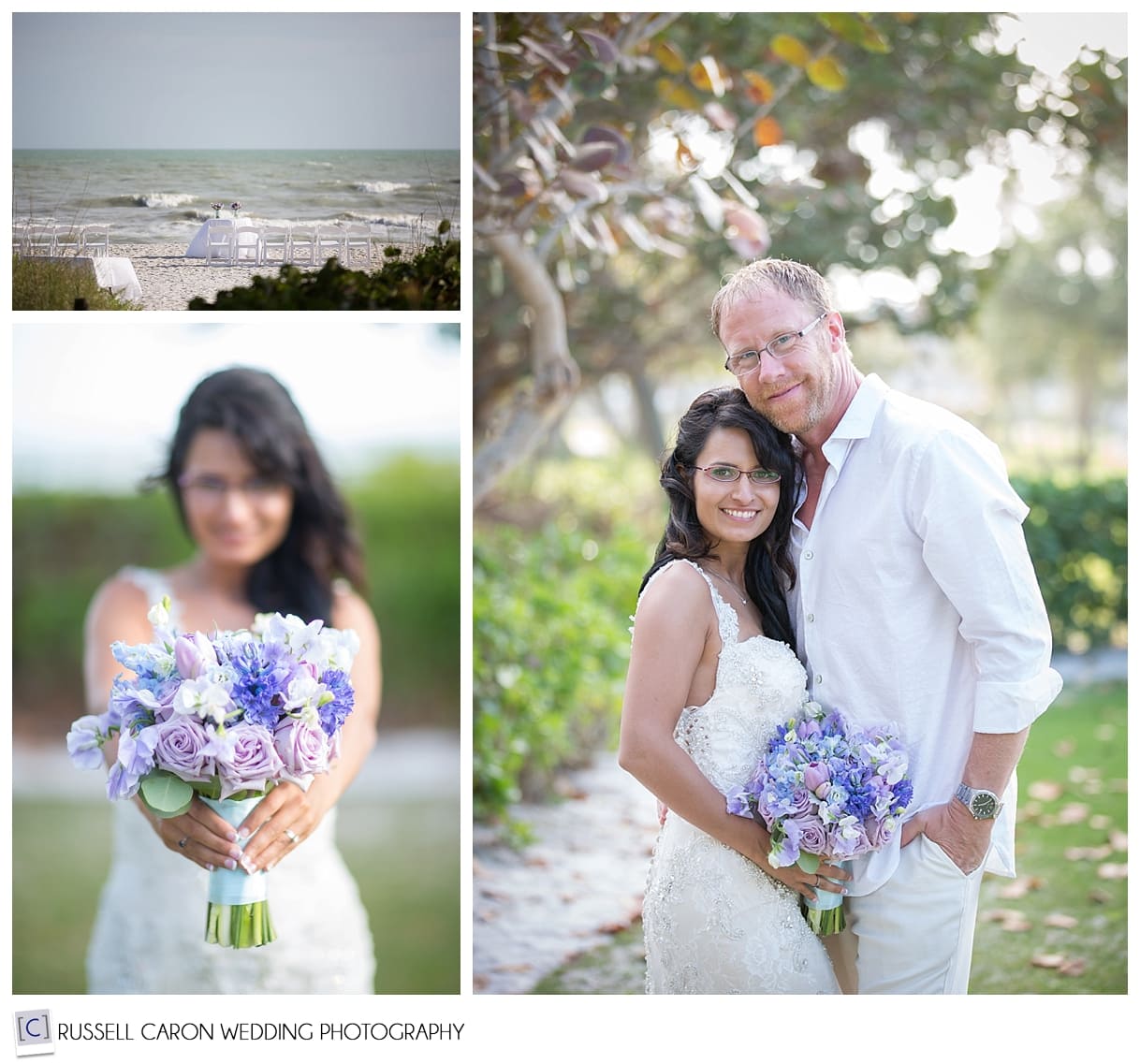 Stacia and Jeff both have children, so they were the bridal party. Below.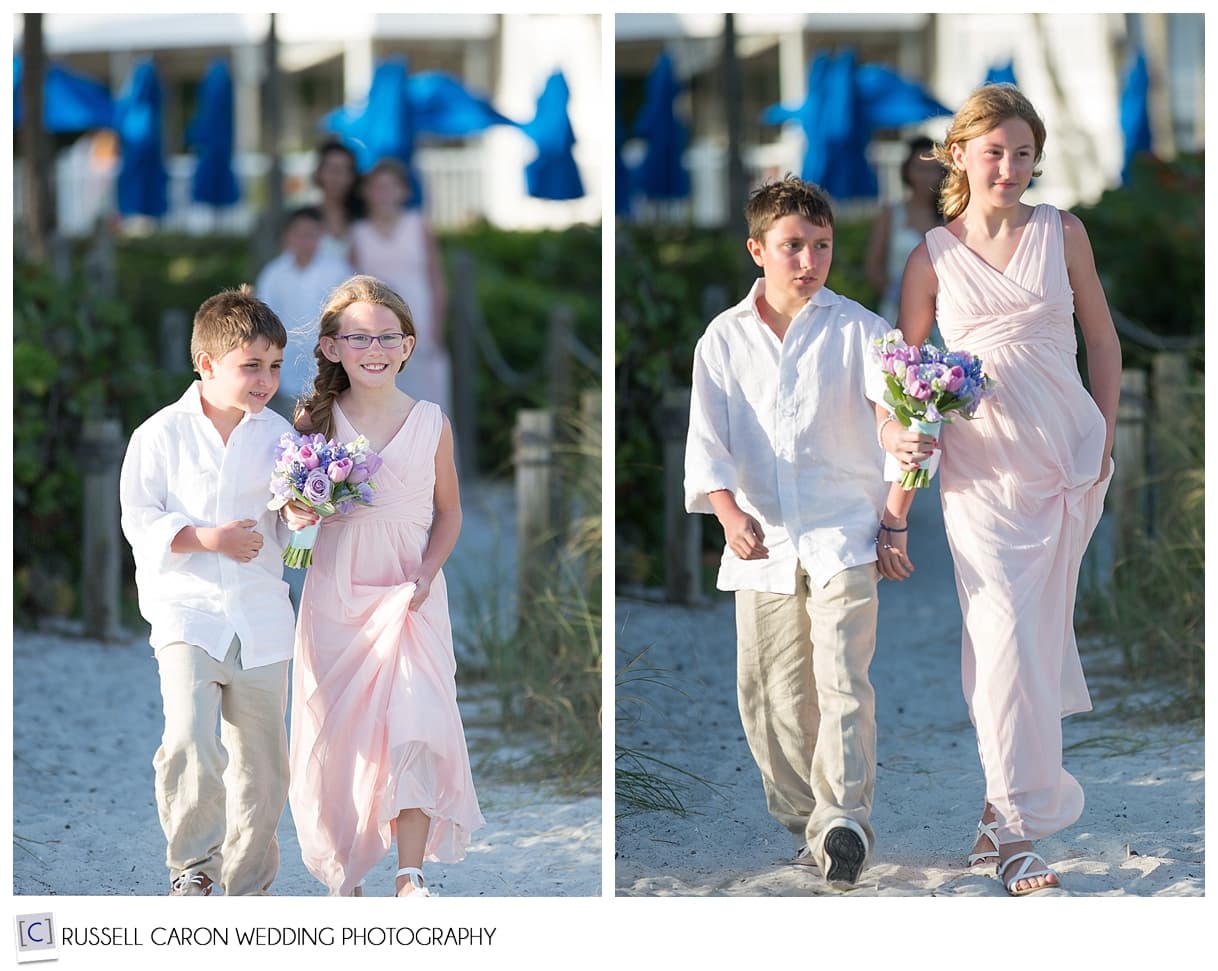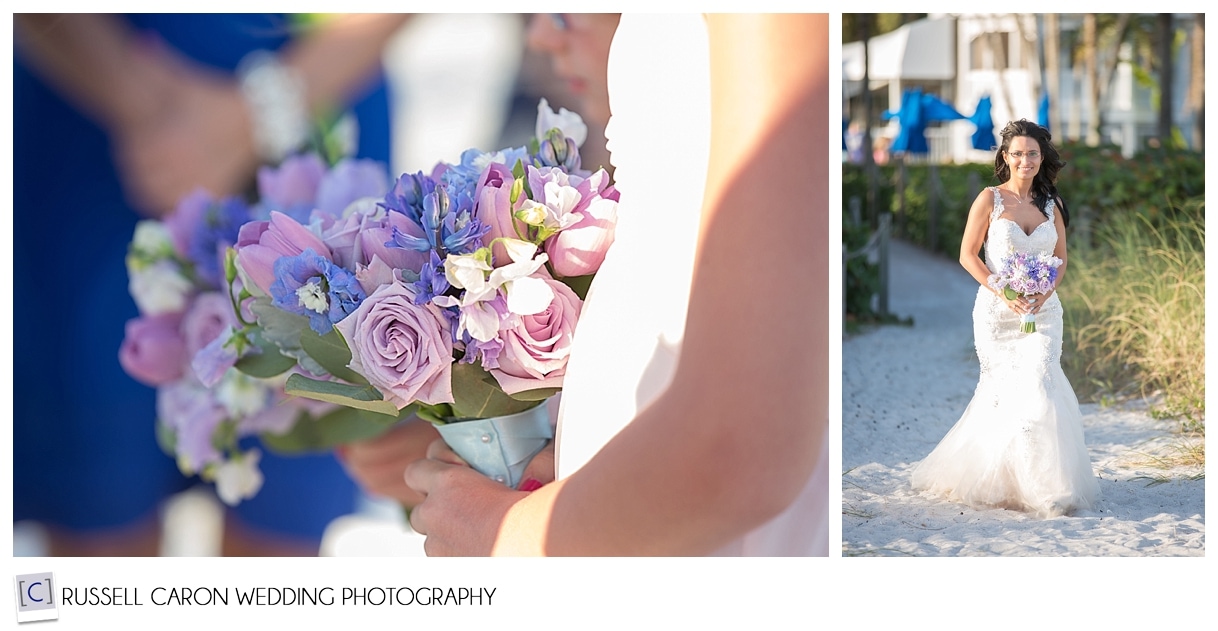 Below, the delicious food during the reception at Casa Ybel.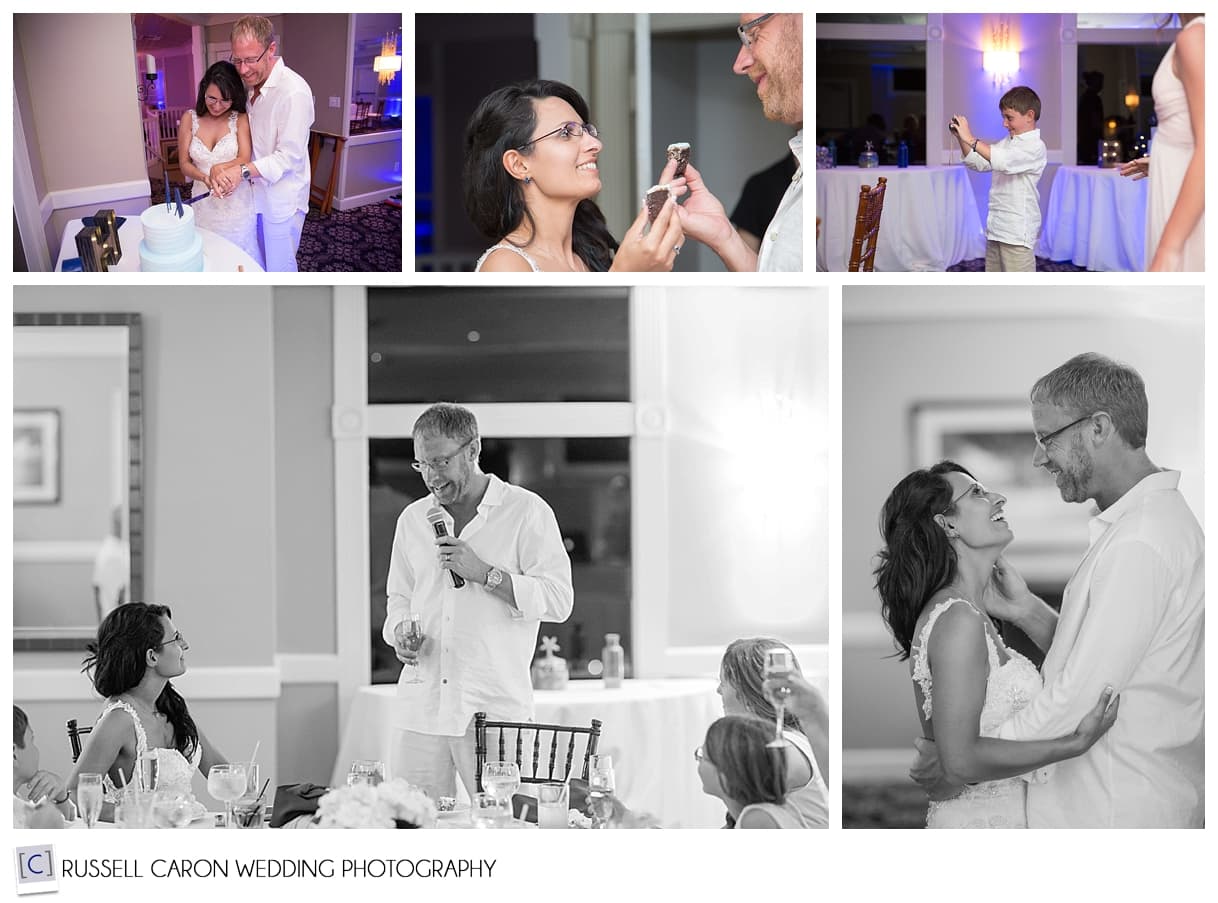 POST WEDDING SESSION:
The following day, March 12, 2016: we joined the newlyweds for a fun and relaxed photo session. We wanted to have things look as different from wedding day as we could. New locations, store fronts, and bold splashes of color on both Captiva Island and Sanibel Island, were planned.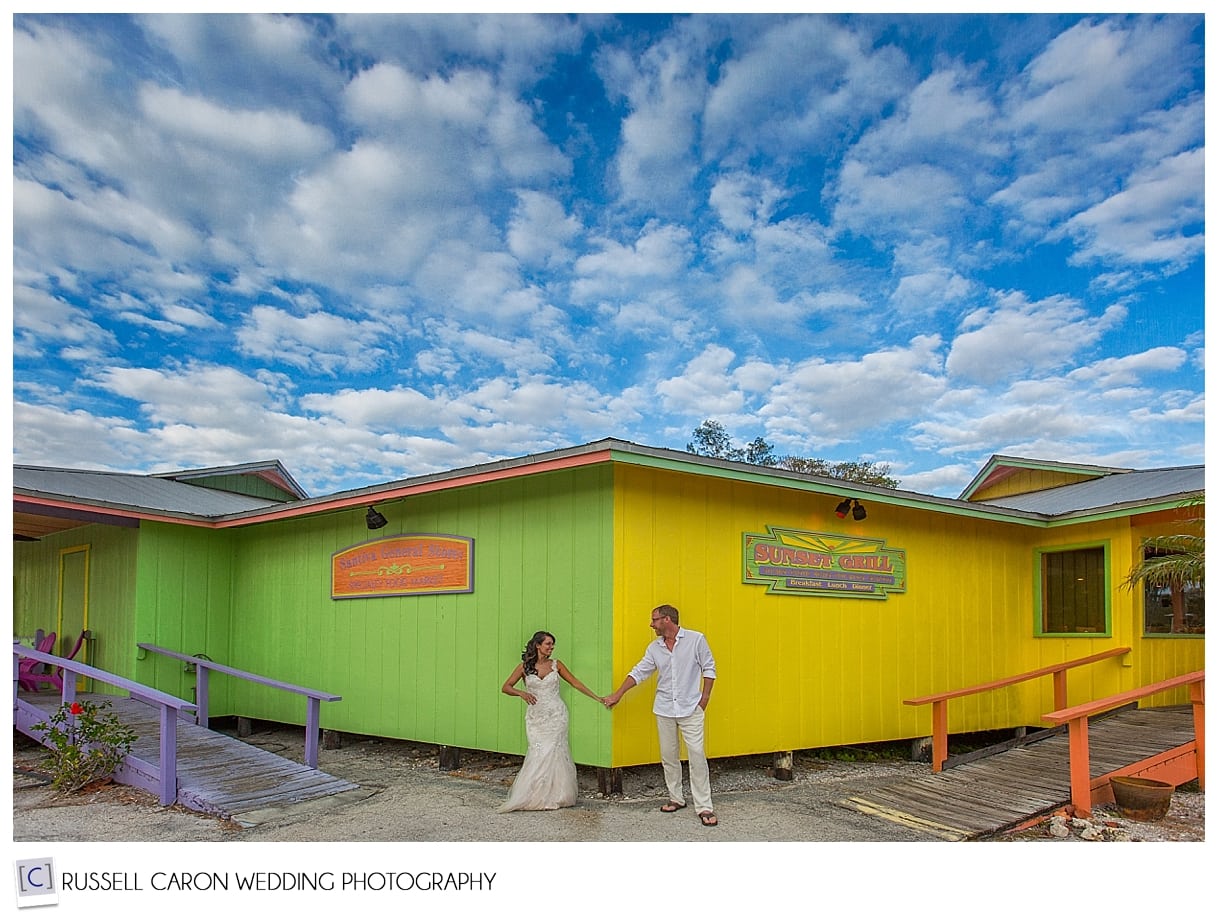 Iconic storefronts are our favorites! How quaint and magical is this?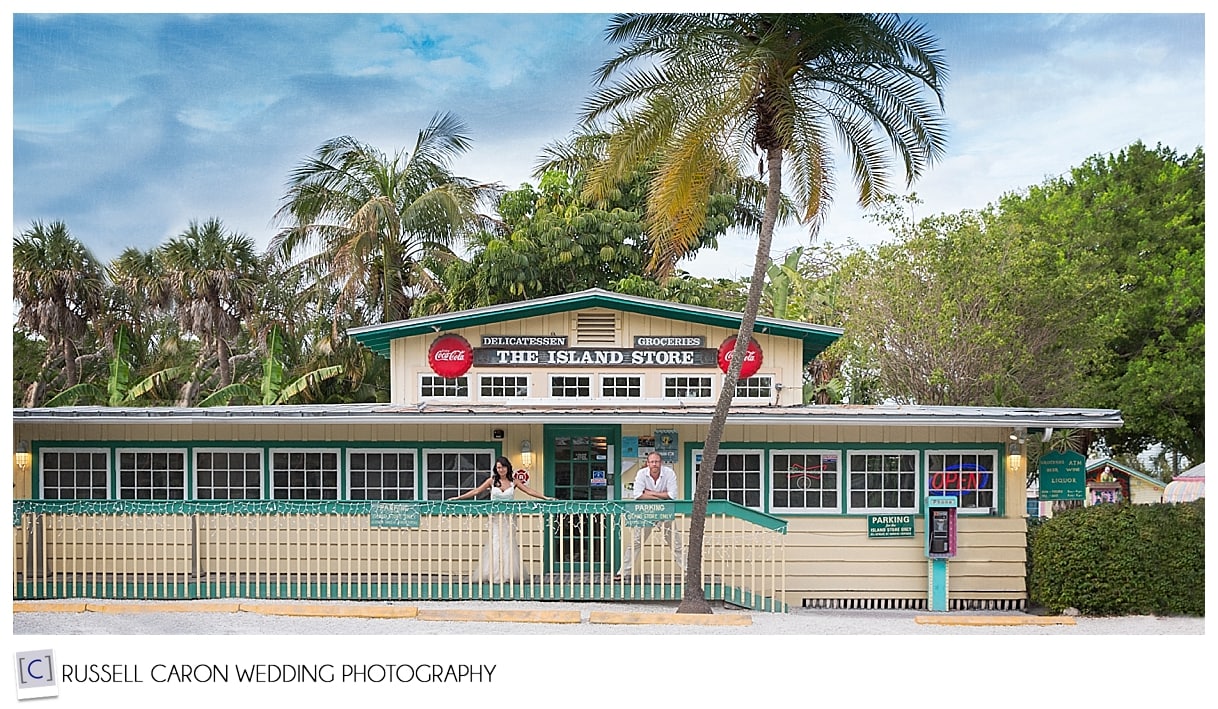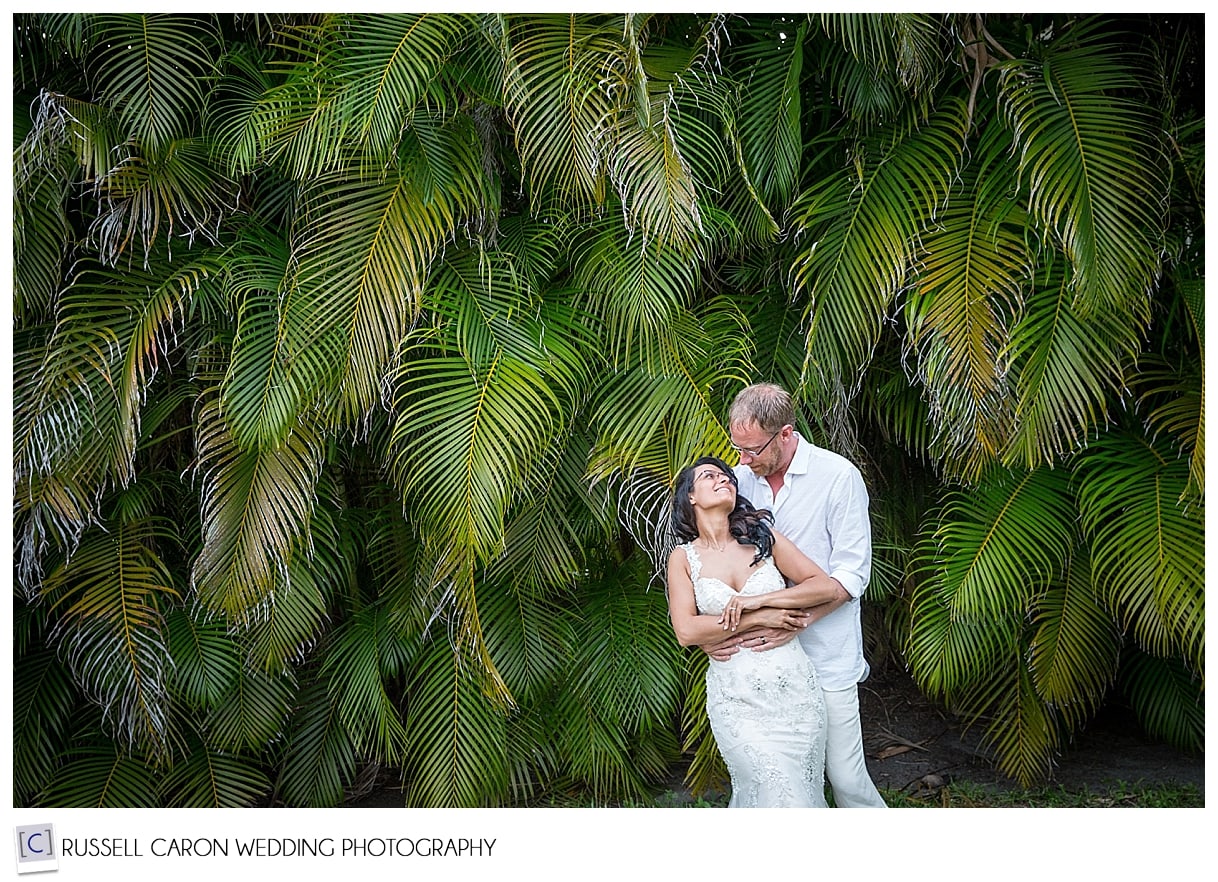 Palm fronds make a great background for this image (above) taken on Captiva Island.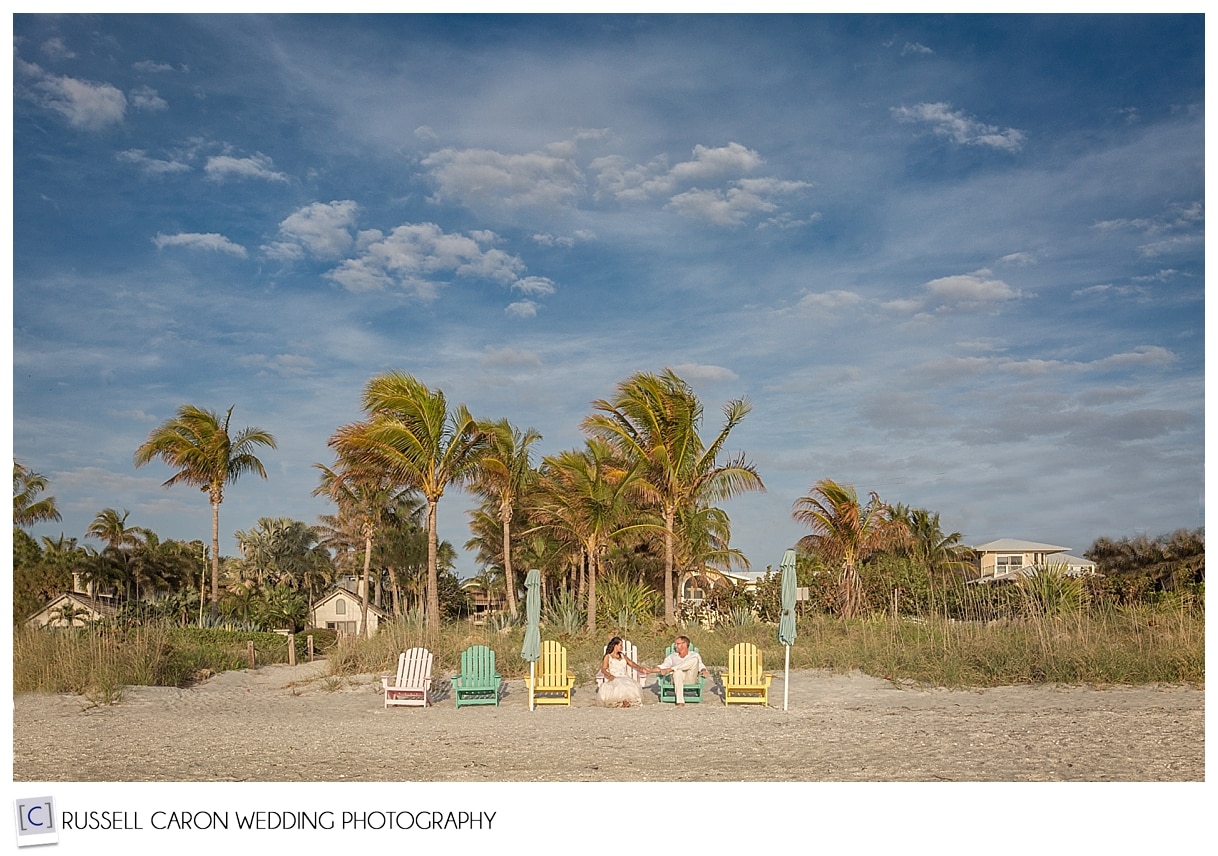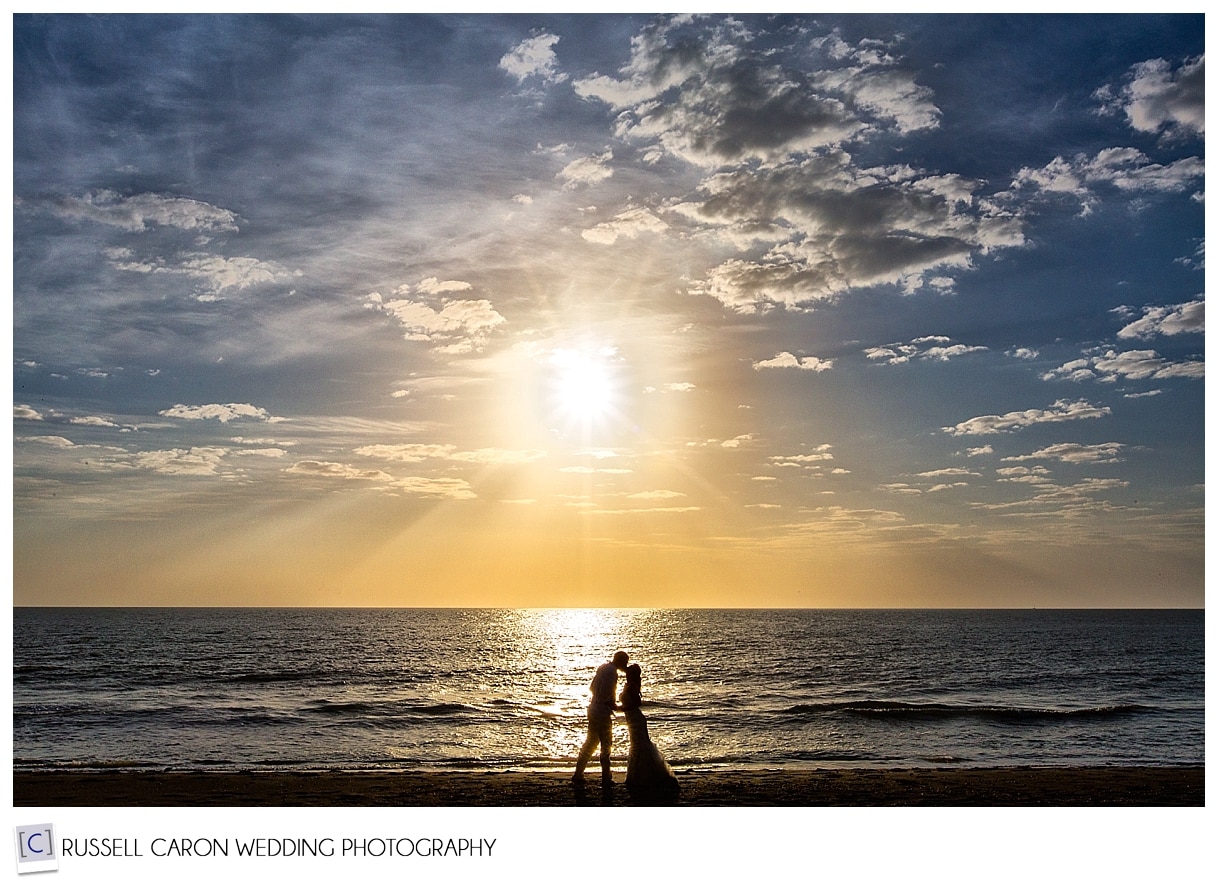 Above two panels continue on Captiva.  Below returns to Sanibel Island.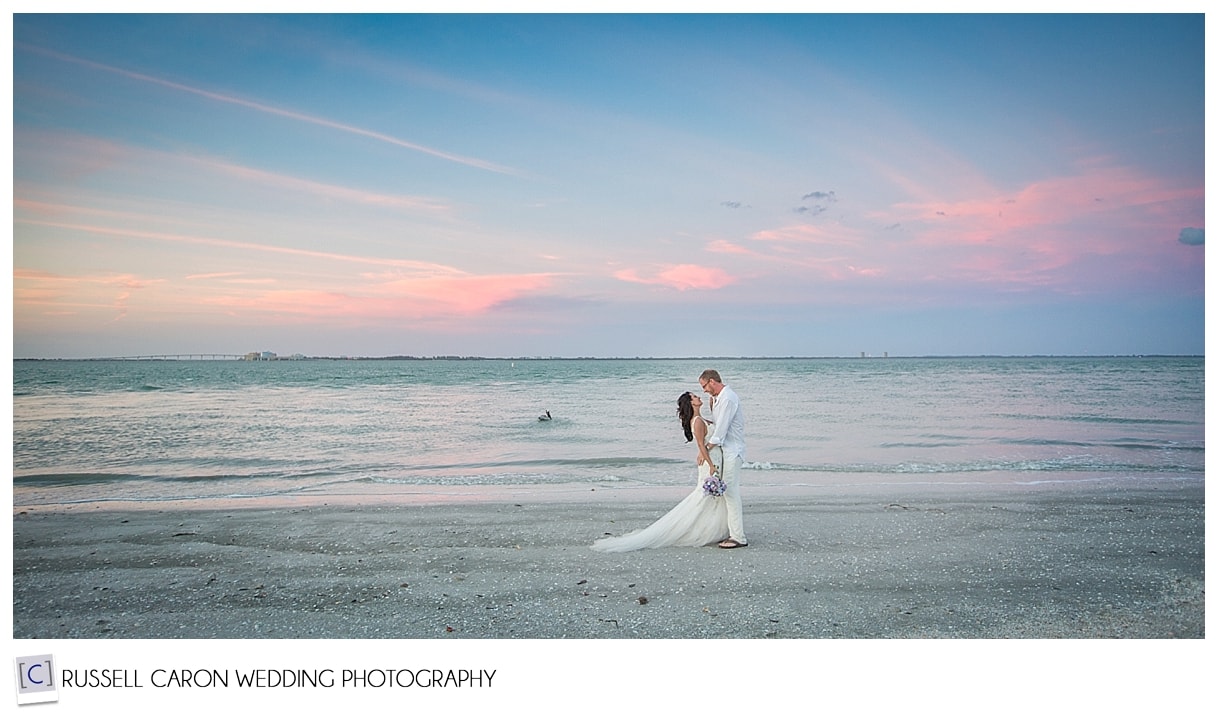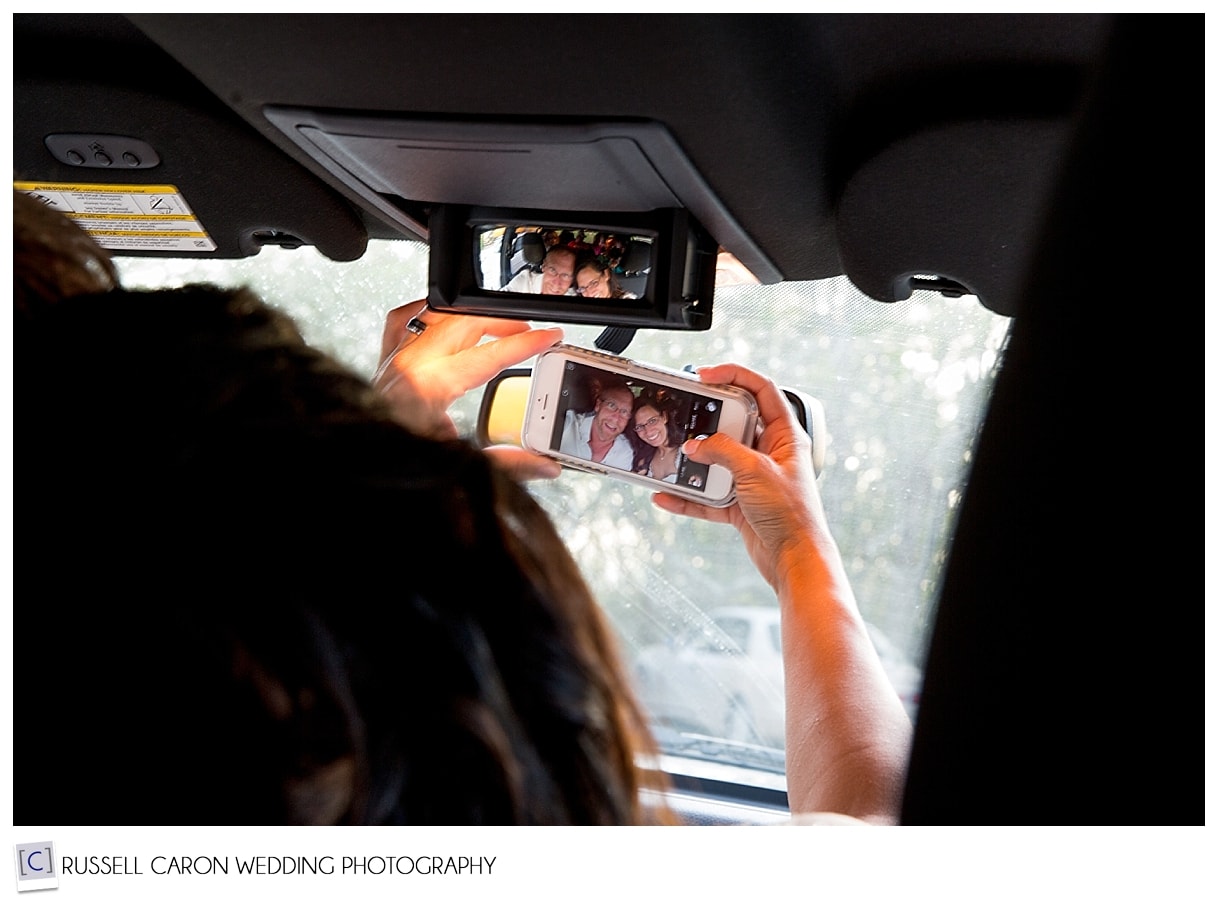 Above, wedding day selfie! Below, a tree-lined avenue on Captiva.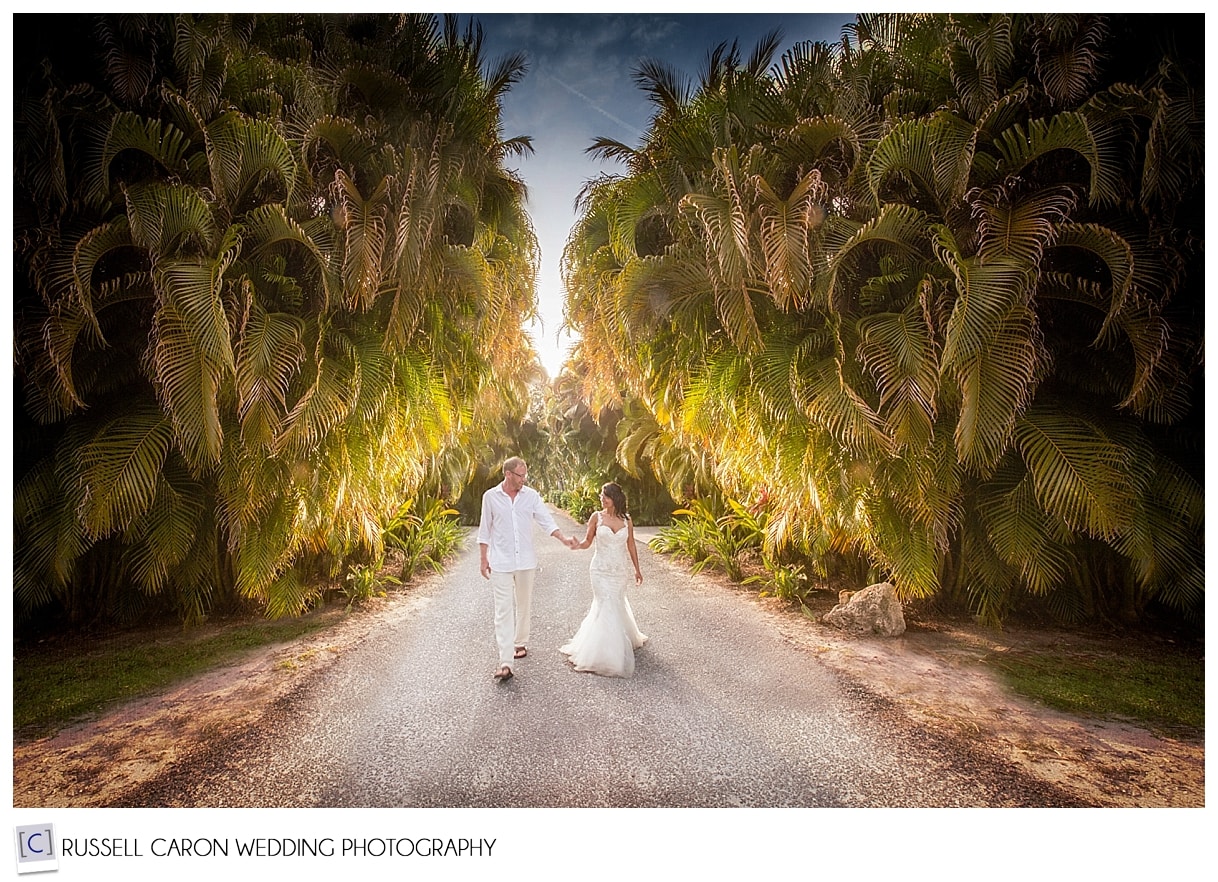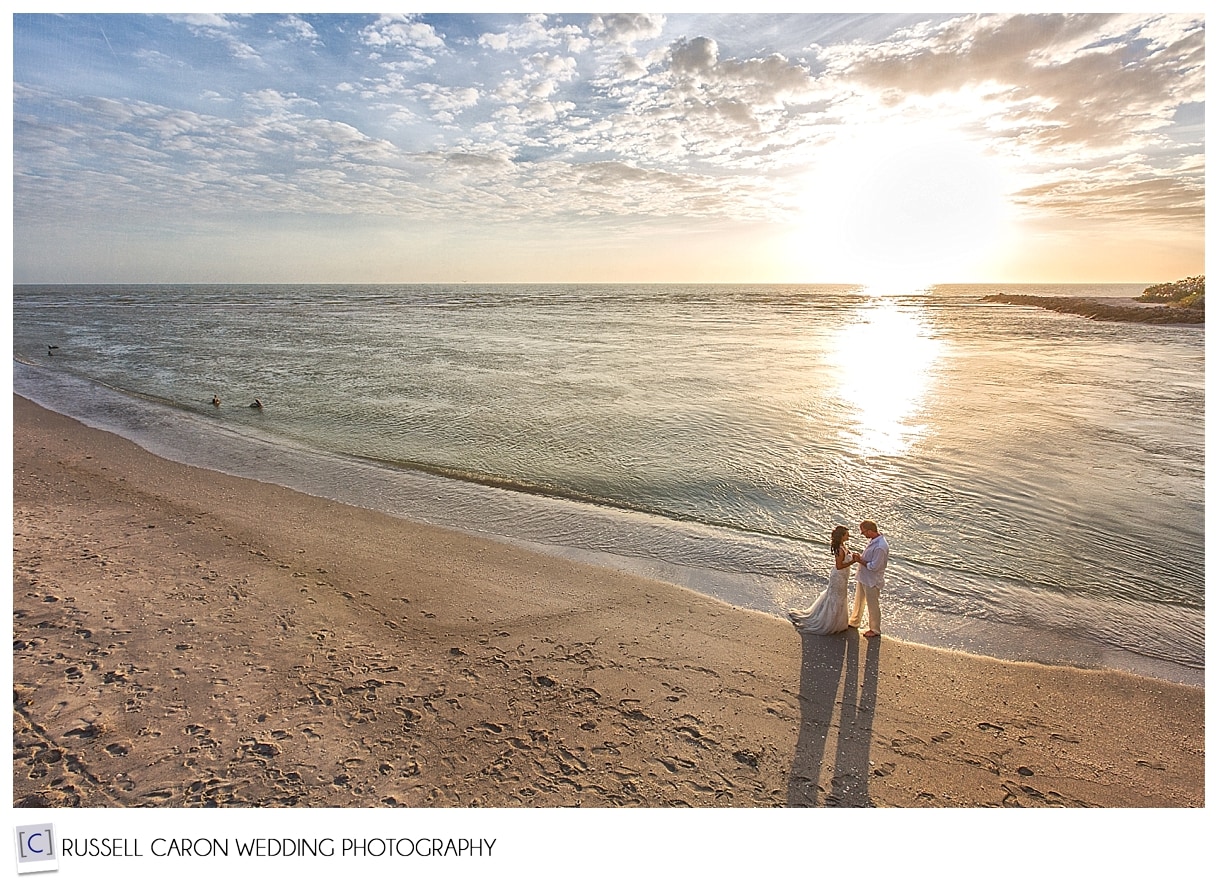 The famous "From Here to Eternity" scene, imitated by Stacia and Jeff in the warm waters near Fisherman's Pier on Sanibel Island.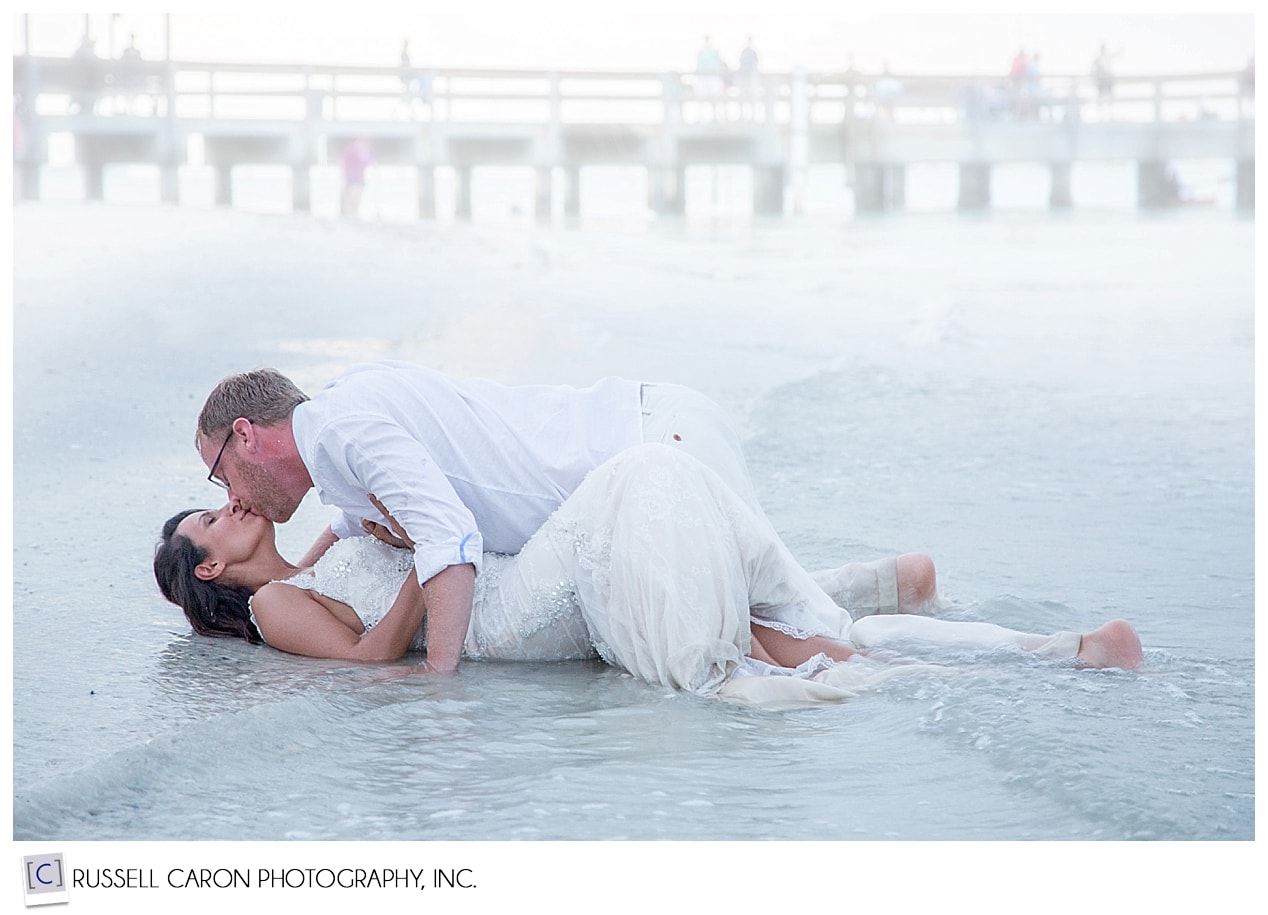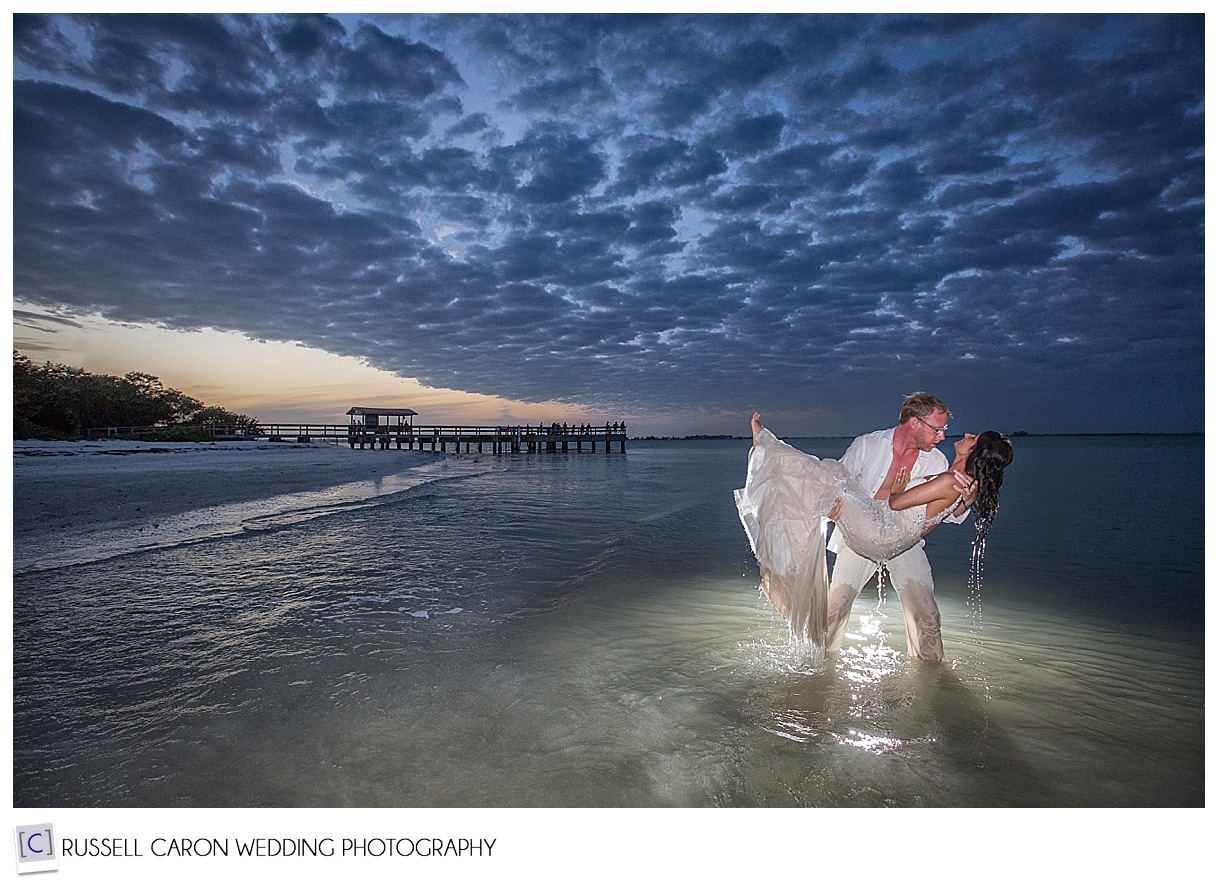 Above and below, our two closing post-wedding session photos. The clouds came in, as if on cue, for some added drama. We had a fantastic time with these two, and did we mention how much we love our jobs? And our clients!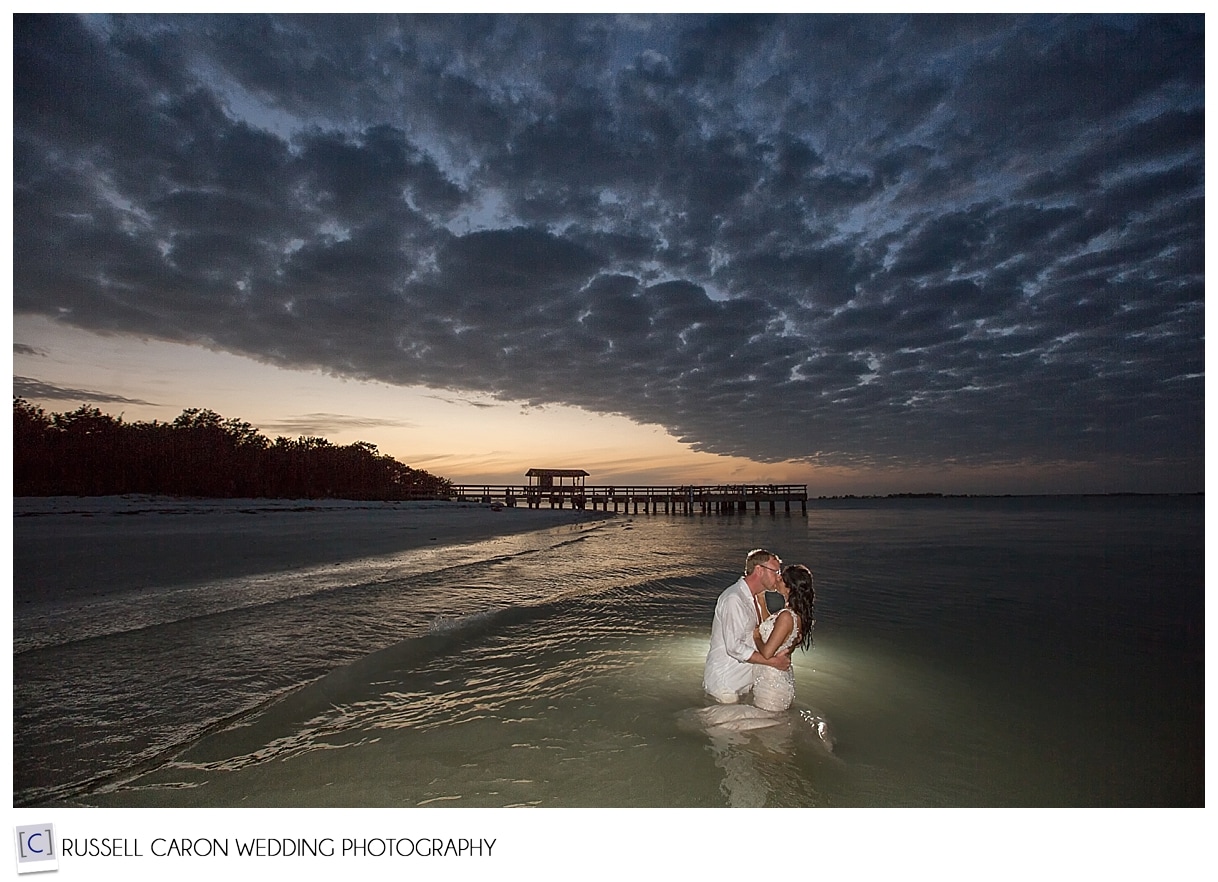 Venue: Casa Ybel Resort
Photographers: Russell Caron Wedding Photography, photographs by Russell Caron and Liz Caron
Dress: Dornink
Florist: Signature Florals
Hair and Makeup: Blue Water Salon
Officiant: Rev Lincoln Weddings
We love comments!! Please leave a comment to let us know if you enjoyed Stacia and Jeff's Sanibel Island destination wedding. Thank you!
Maine wedding photographers Russell and Liz Caron put the fun into wedding photography for Maine wedding couples. Feel the love as this dynamic pair effortlessly capture each of your cherished moments, producing natural poses and unparalleled art for your wedding day. Russell Caron Wedding Photography will photograph weddings at any destination you can think of, whether it's a Sanibel Island destination wedding, a Caribbean resort wedding, or an Italian villa wedding! For more information, please contact us right away!