Camden Maine | Maine Wedding Photographers
It was one of those days, one of those wonderful wedding days, when everything just fell into place like perfection. Such is the benefit of careful planning, organization, great weather, loving family and friends, and a really great couple. Camden Maine Maine wedding photographers; Russell Caron with assistant photographer Liz Harris knew the couple from a really fun engagement session in the spring, and had truly looked forward to this wedding for months. We we quite certain that their emotions would be well portrayed with their photographs and, well, the results below speak for themselves. With articulate planning from Sarah Goodwin at Daises & Pearls the day was flawless. When rings stayed behind at the Whitehall, it was but a temporary blip that will foster fun stories of this storybook wedding day for a lifetime. Congratulations to Erica and Cyrus for a wonderful wedding!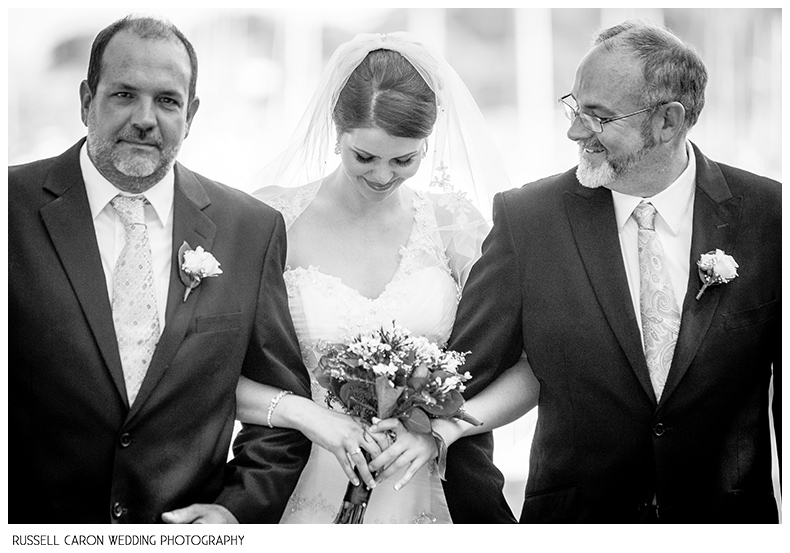 The Whitehall Inn in Camden Maine is a lovely, seaside inn that boasts classic New England front porches. Below, Erica and her bridesmaids gather before the ceremony.
Below, Erica looking gorgeous in a bridal portrait.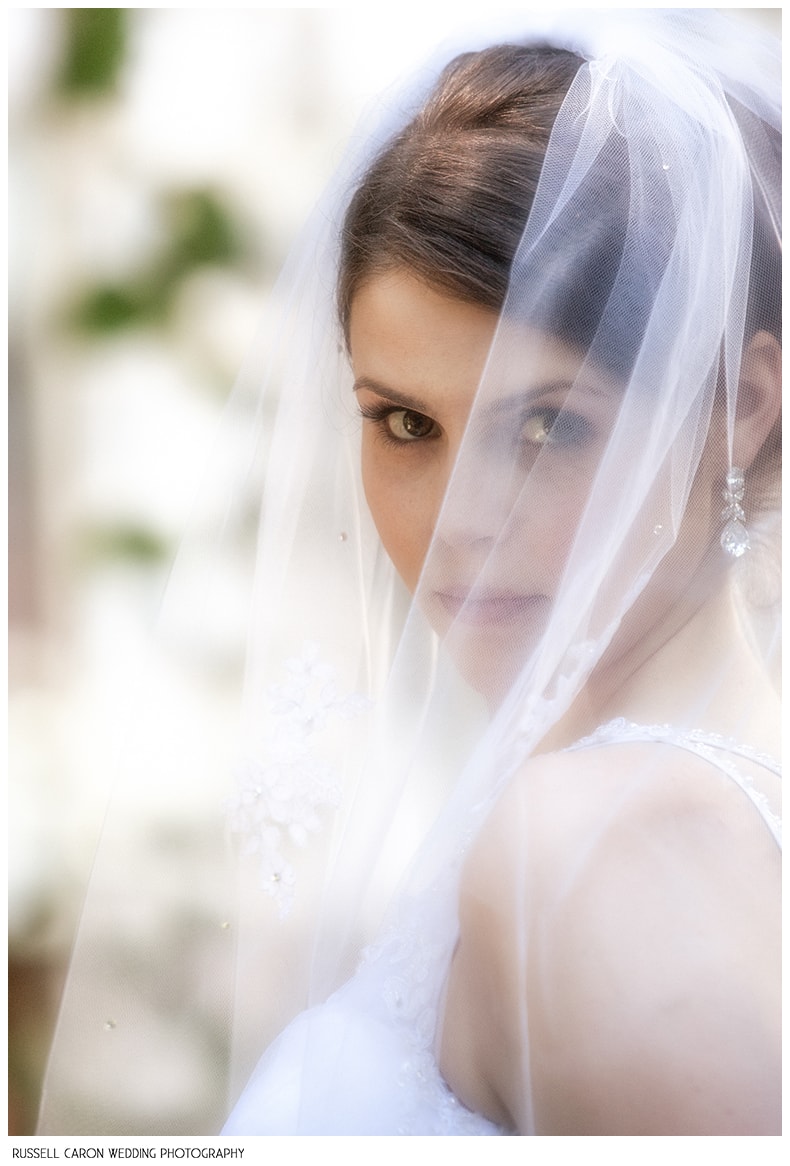 Below, Erica and Cyrus during their wedding day first look. A wedding day first look is when the bride and groom see each other before the ceremony. This is a carefully planned, intimate moment that we just love. It gives the couple a few moments together before the festivities of wedding day begin.
Below, Erica and her father and step father. Such a beautiful moment! We loved Erica's beautifully expressive face.
Below, a moment of laughter during the vows.
Camden Harbor makes a perfect backdrop for photos, below.
On the streets of Camden for some fun photos, below.
Erica and Cyrus had a parade from downtown Camden to the White Hall Inn! Below. This is one of our favorites!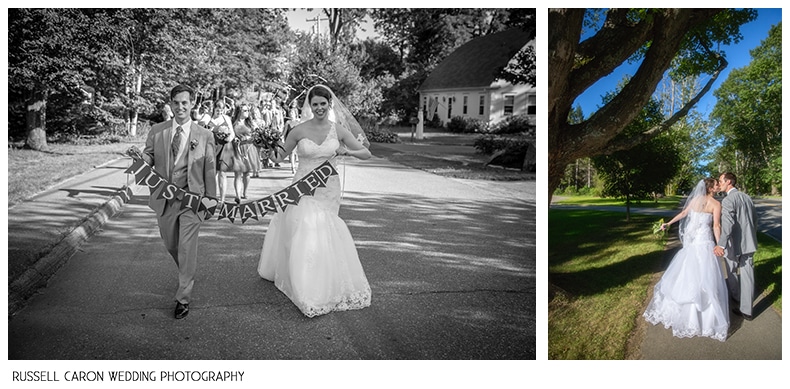 Below, the dancing was amazing!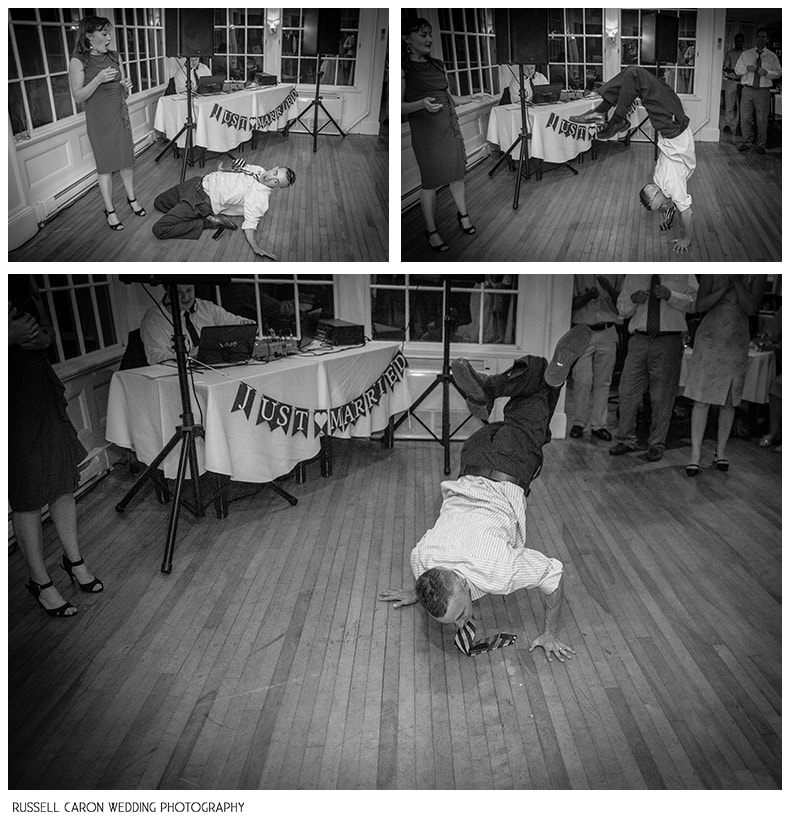 Sweet moments during the reception!
We love comments and shares! Please let us know if you enjoyed these photos by Camden Maine Maine wedding photographers, Russell and Liz Caron. Thank you!
Camden Maine Maine wedding photographers, Russell Caron Wedding Photography, would love to be involved in your wedding day! Getting married? Let us join your wedding and help in creating the perfect memories of your big day. We will travel to whatever location you can think of, whether it be Camden Maine, or a resort in the Caribbean. For more information, please contact us right away!