Wedding | Waterville Maine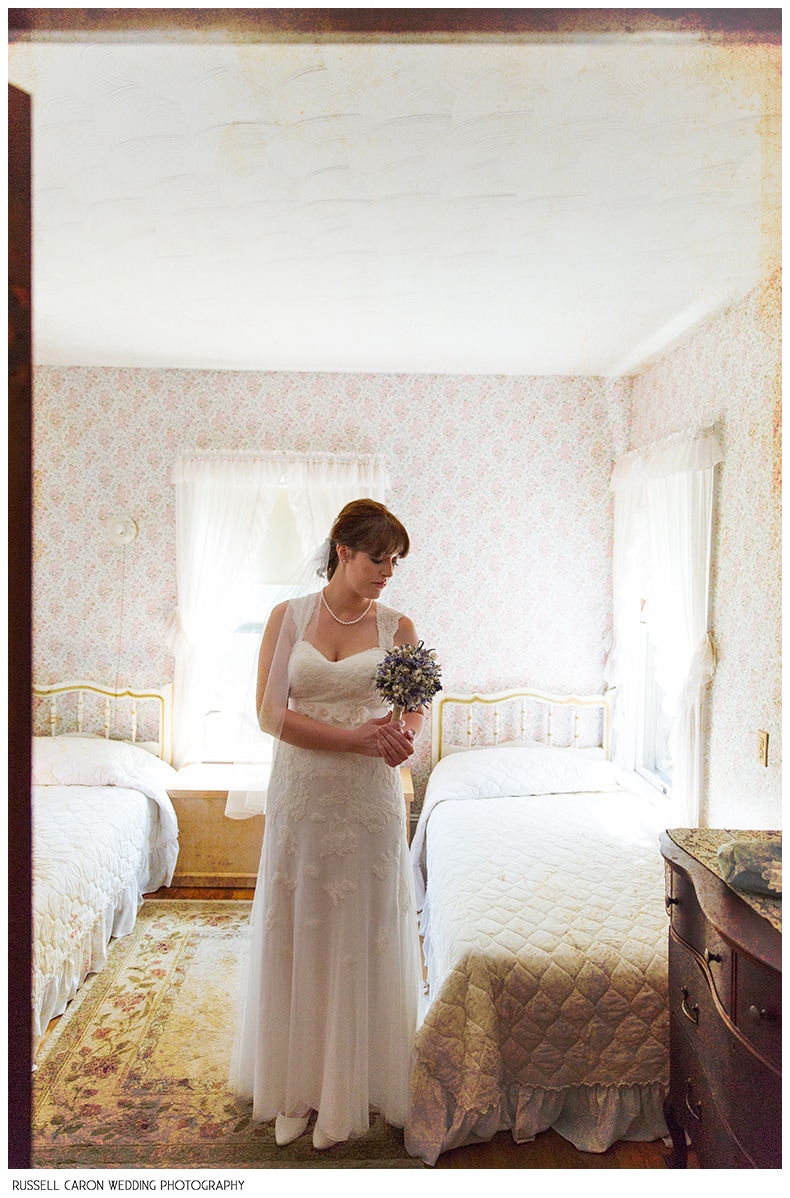 Wedding Waterville Maine style! Jessica and Ben traveled from their Maryland home to the hometown of Ben's grandparents in Winslow-Waterville, Maine for their Saturday, August 17, 2013 wedding.  A crisp clean sunny day with blue skies, the wedding ceremony was a traditional Catholic wedding at Sacred Heart Parish in Waterville.  This was followed by a fun stop at Colby College, just up the street from the church, before heading to their friend- and family-filled reception at a nearby hotel.  We love the graciousness of the personnel at the brand-new Colby Museum of Art, where some of the photographs that follow were taken.  Jessica was the only female in the entire bridal party.  Her attendants were her brothers, and we love how refreshing it is when brides switch it up like this, instead of following more typical conventions.
The entire day had that warm, old-fashioned feeling to it, from getting ready at Ben's grandparents home (below), to the church ceremony.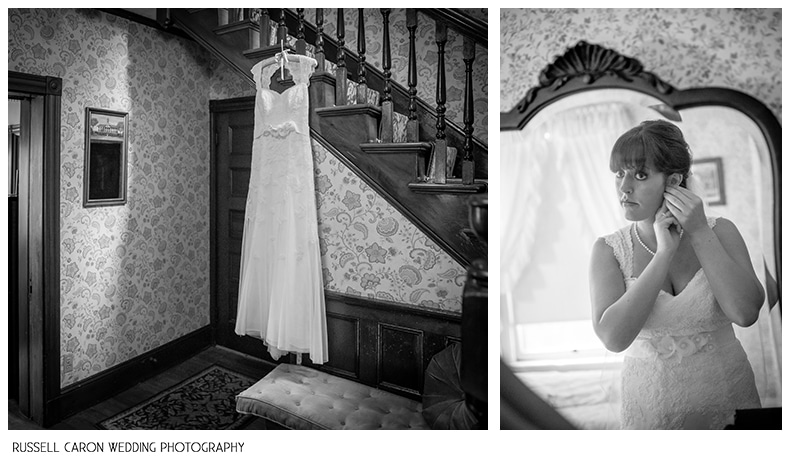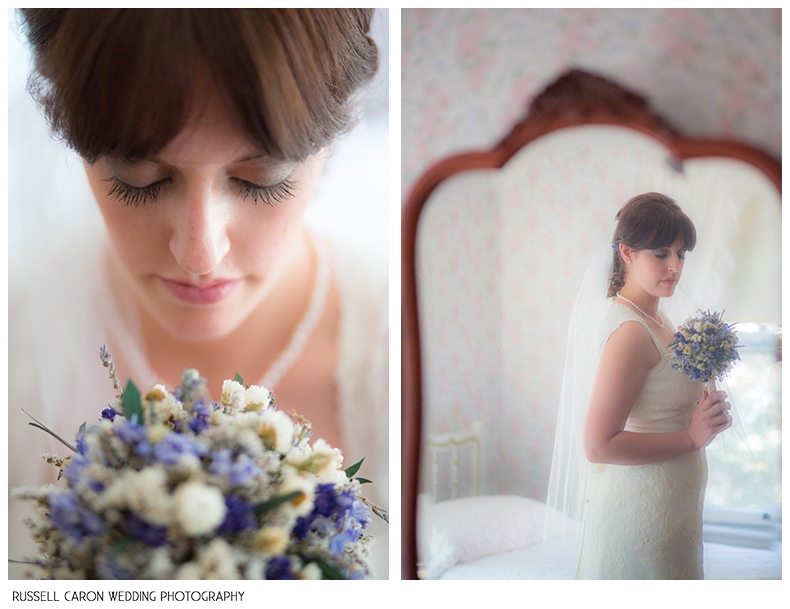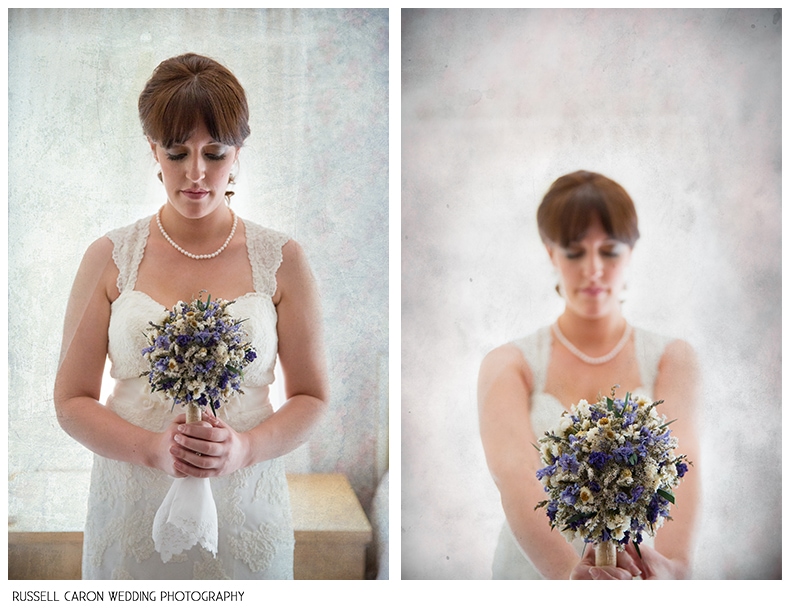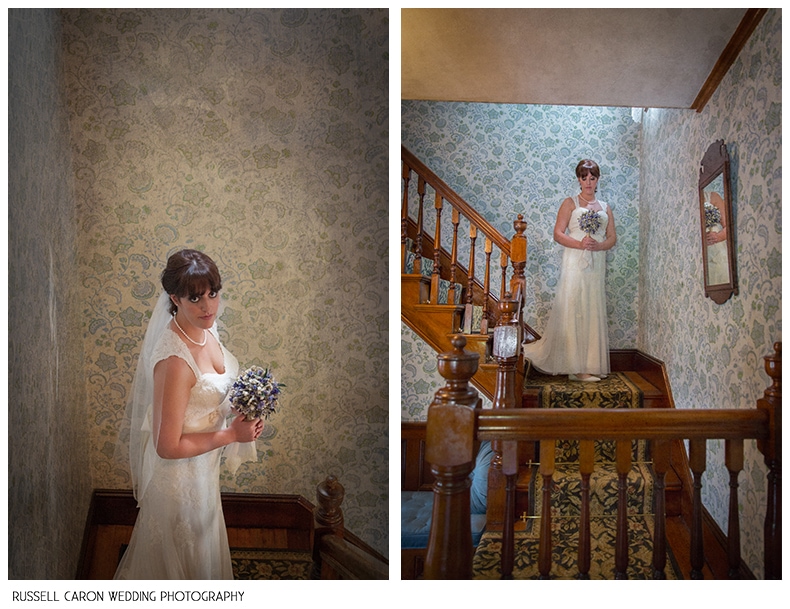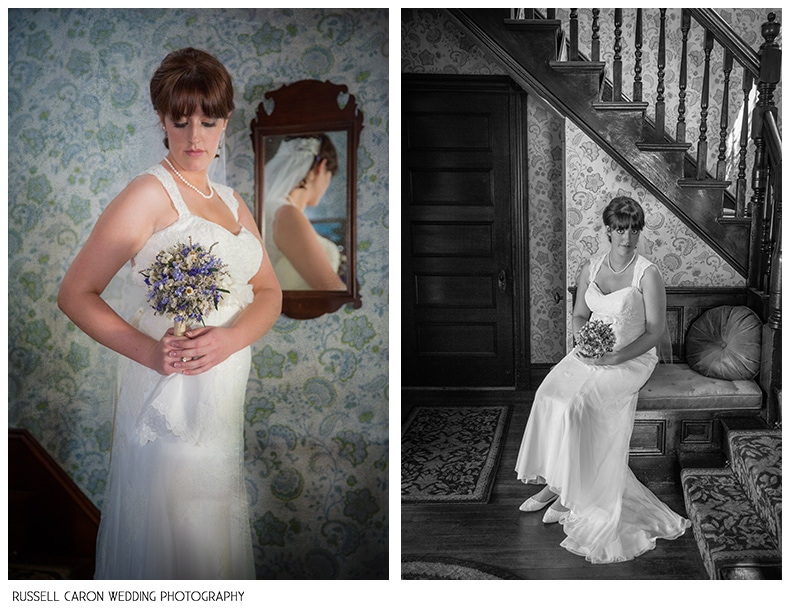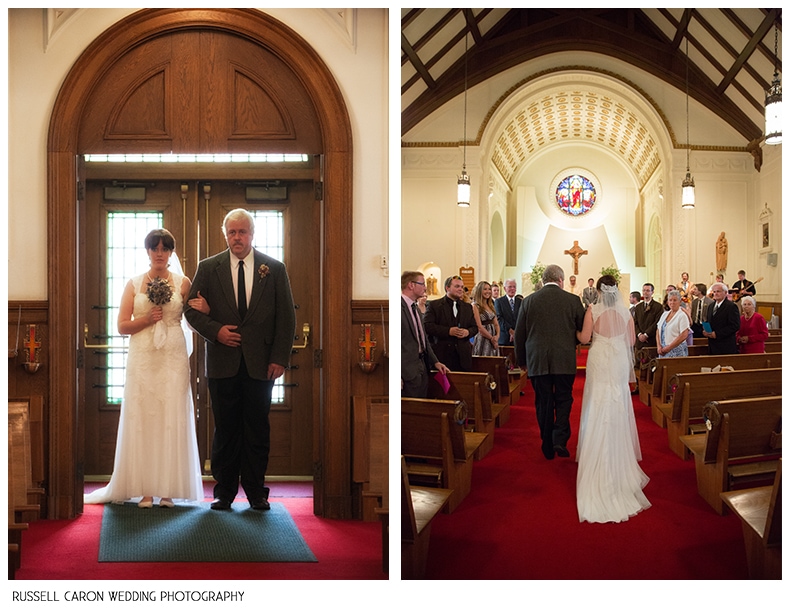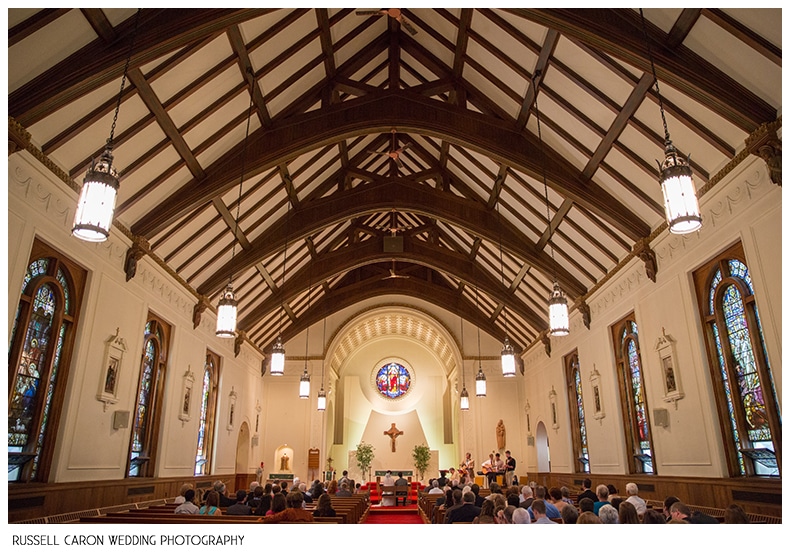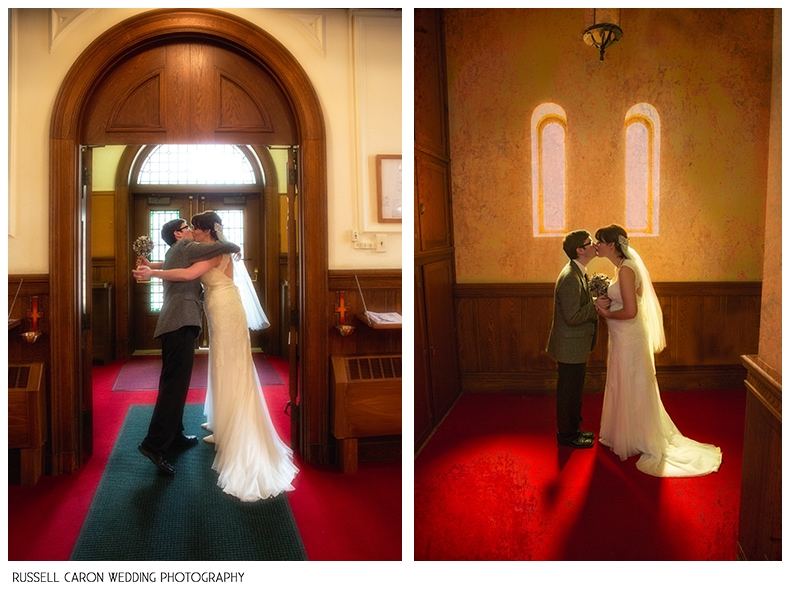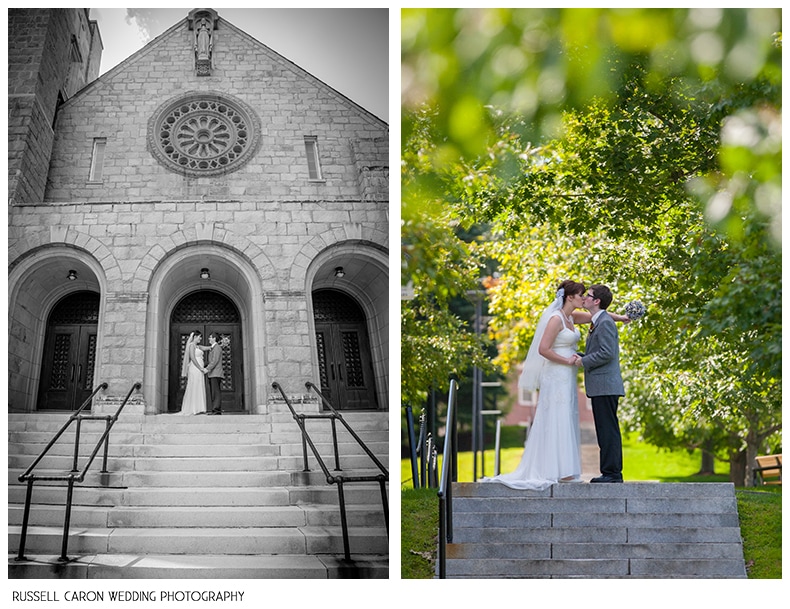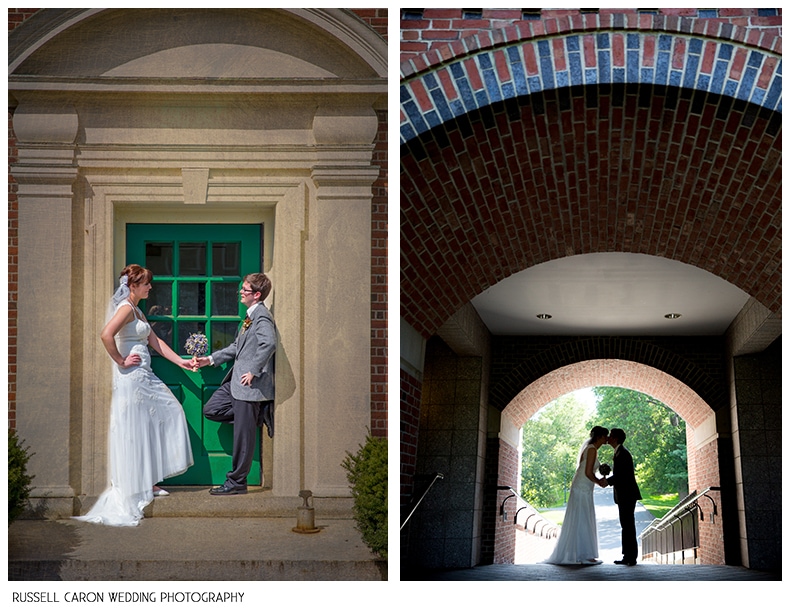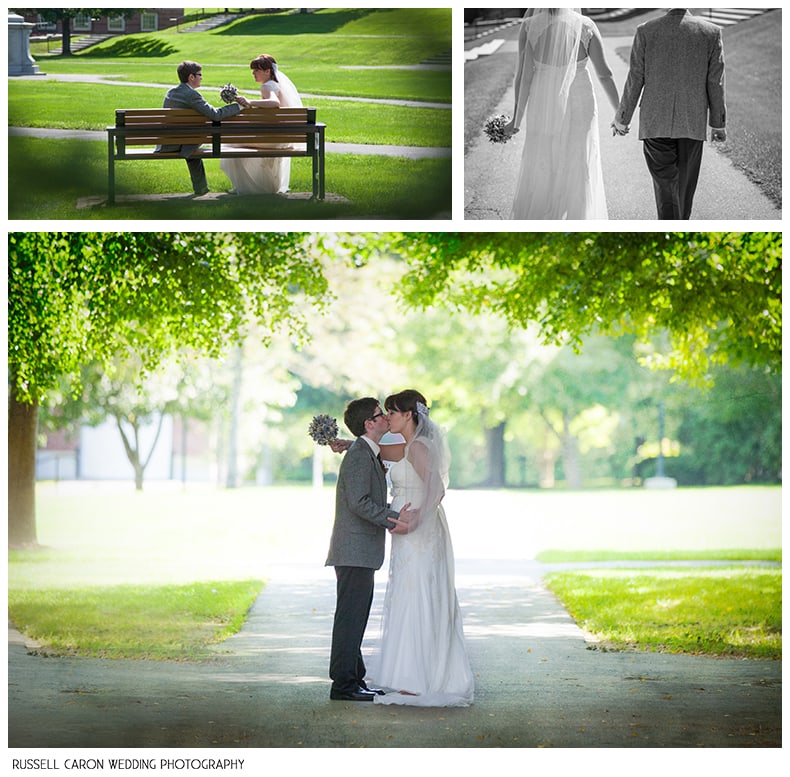 We were so lucky that the staff at the Colby Museum of Art were so friendly and accommodating! We had a fun photo shoot that resulted in the three rows of images, below.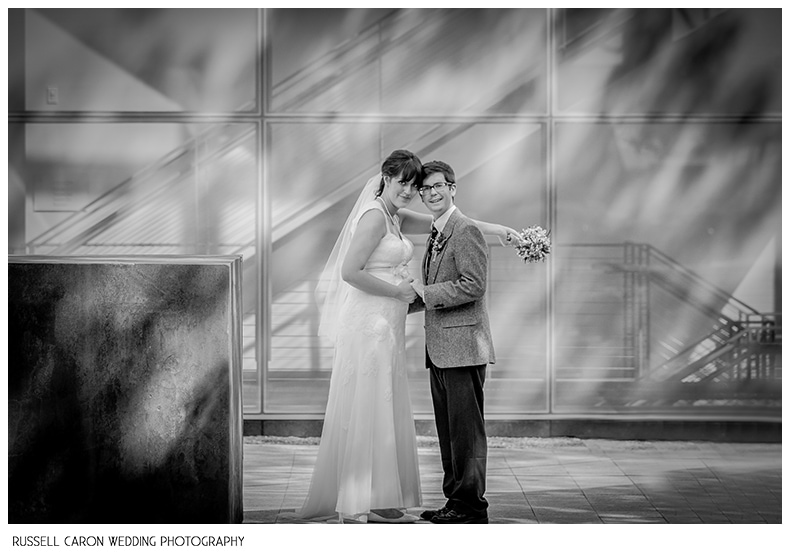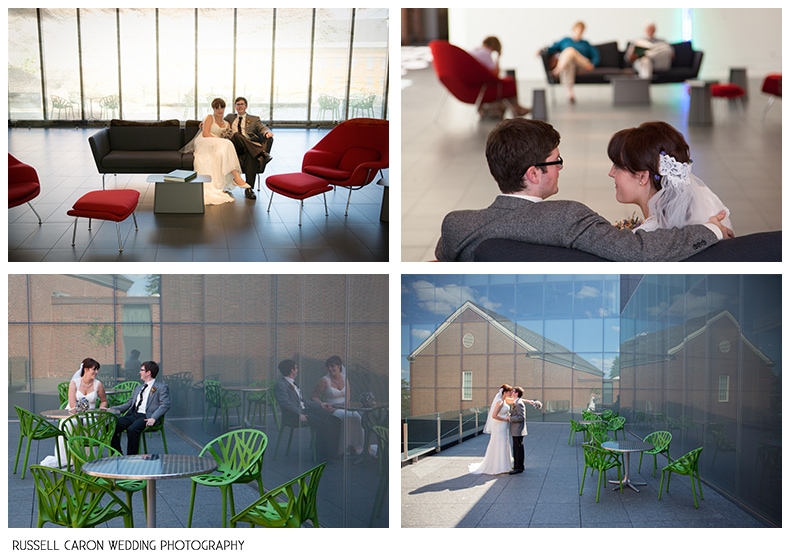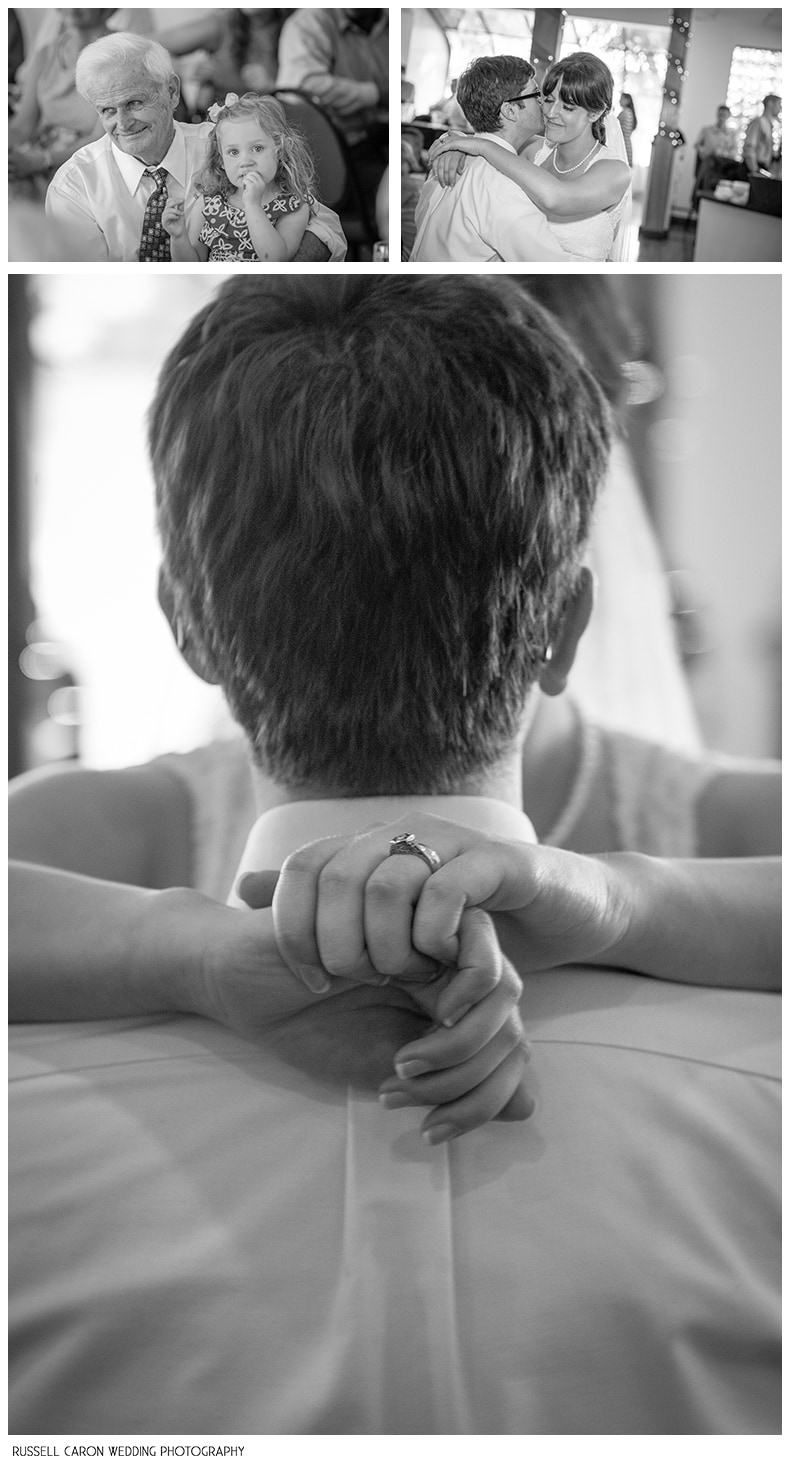 Are you looking to capture a wedding Waterville Maine style?  Russell Caron Wedding Photography puts the fun into wedding photography for Maine wedding couples, whether you're in Waterville, Bar Harbor, Bethel, Camden, or Kennebunkport .  Feel the love as this dynamic pair effortlessly capture each of your cherished moments, producing natural poses and unparalleled art for your special day.  For more information, please contact us right away!