Elegant Nonantum Resort Wedding | Kennebunkport Maine Wedding Photographers
Oh, Shila and Dan, you had such a beautifully elegant Nonantum Resort wedding! Shila and Dan are two very thoughtful, kind, and caring people. They're the type of people that you just love to be around. We didn't want their wedding day to end, we had such a wonderful time with them! And, we can't forget about Rocky (their Yorkie), he was the perfect ring bearer! Can you even stand how cute they all are? Rocky makes several appearances throughout the series of photos. We just *might* have been a little smitten with him.
Shila and Dan's wedding day was perfectly beautiful, with amazing clouds, and a super high tide. A few rain sprinkles came by but lasted only 3 or 4 minutes, and Shila and Dan didn't miss a beat. They walked so lovingly hand-in-hand on Kennebunk's Gooch's Beach. This gave us more than enough opportunity for all those artistic images we so love to capture. Shila and Dan are the nicest couple imaginable, with wonderful families and friends. Enjoy our look at their day with some of our favorite photos that follow: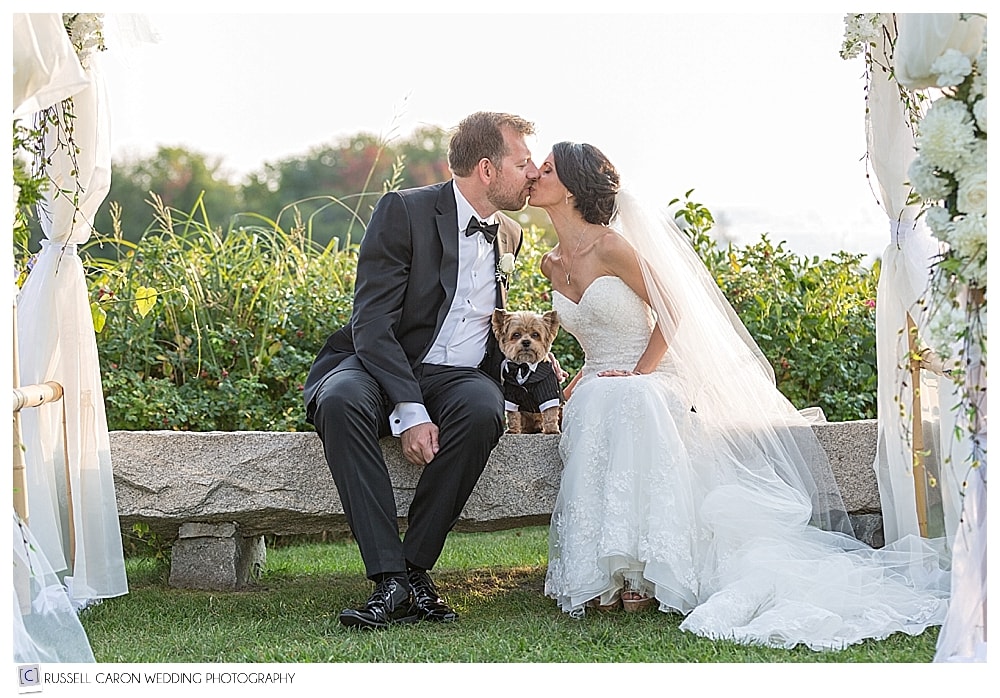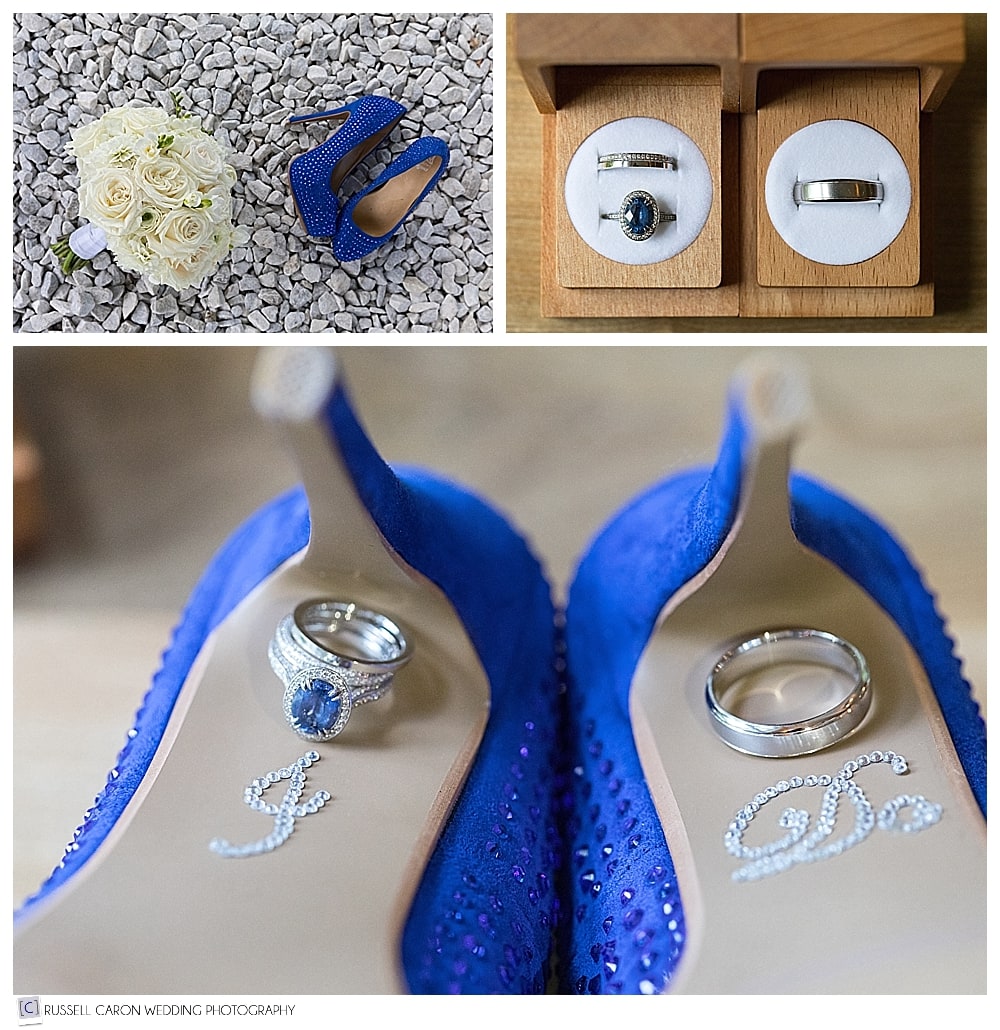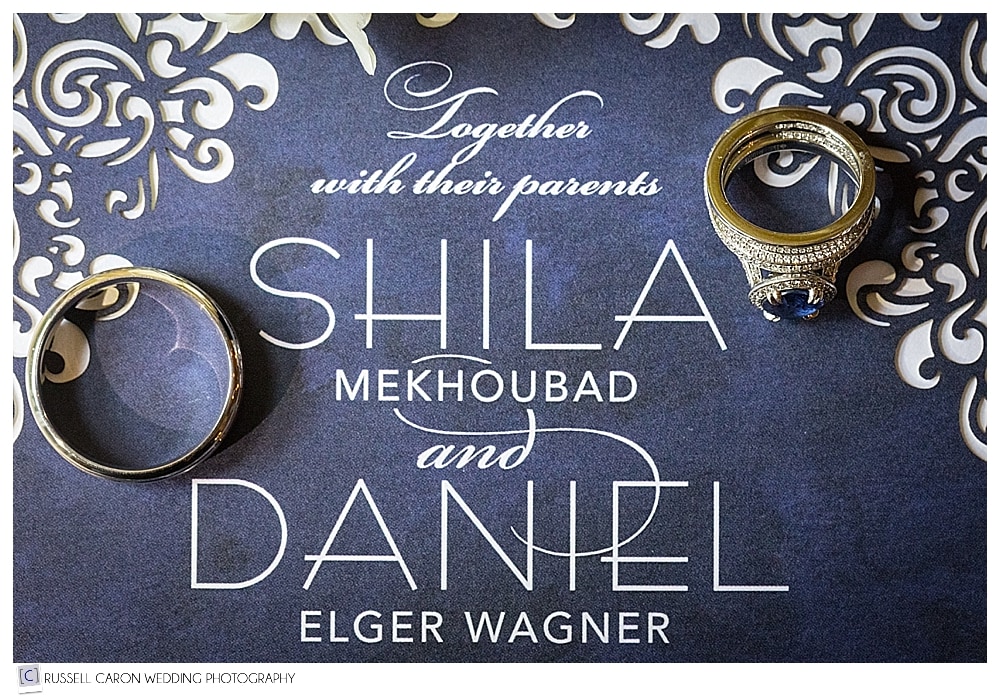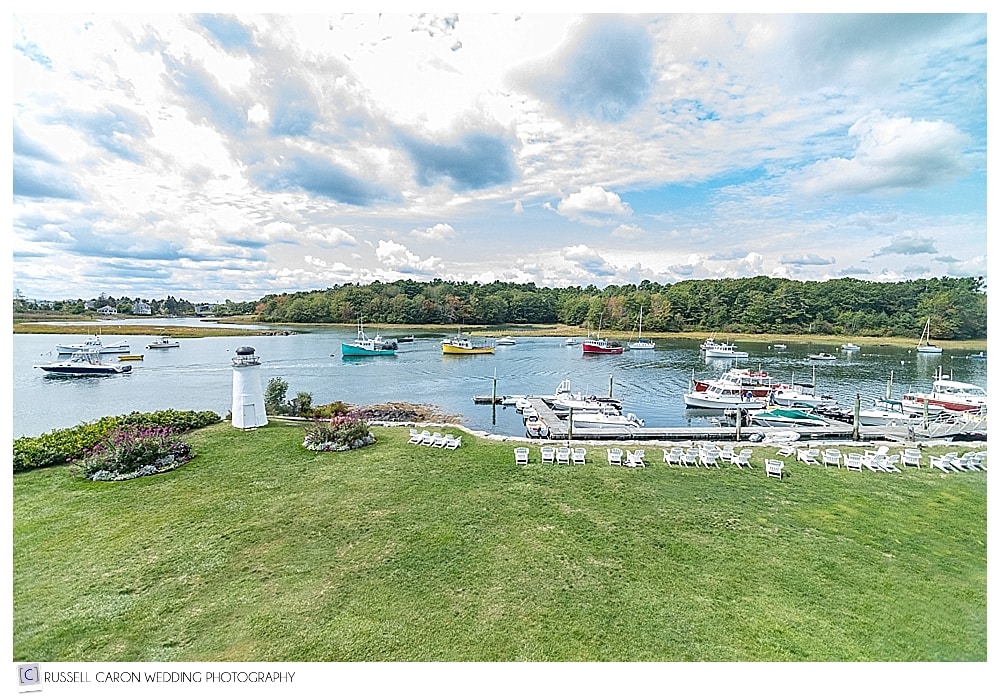 We love comments!! If you enjoyed this post on Shila and Dan's elegant Nonantum Resort wedding, please comment and share (!!) Thank you!
Nonantum Resort wedding photographers, Russell and Liz Caron, put the fun into wedding photography for Maine wedding couples. Feel the love as this dynamic pair effortlessly capture each of your cherished moments, producing natural poses and unparalleled art for your wedding day. Russell Caron Wedding Photography will photograph weddings at any destination you can think of, whether you're planning an elegant Nonantum wedding, a Caribbean beach wedding, or an Italian villa wedding! For more information, please contact us right away!
Venue: The Nonantum Resort
Photographers: Russell Caron Wedding Photography, photographs by Russell Caron and Liz Caron
Florist: Blooms & Heirlooms
DJ: Dave Dionne of Dionne Entertainment
Hair and Makeup: Village Salon & Day Spa
Wedding dress: Camilla's Bridal
Groom's Tux: Men's Wearhouse
Cake: Let Them Eat Cake
Paper Suite: Wedding Paper Divas