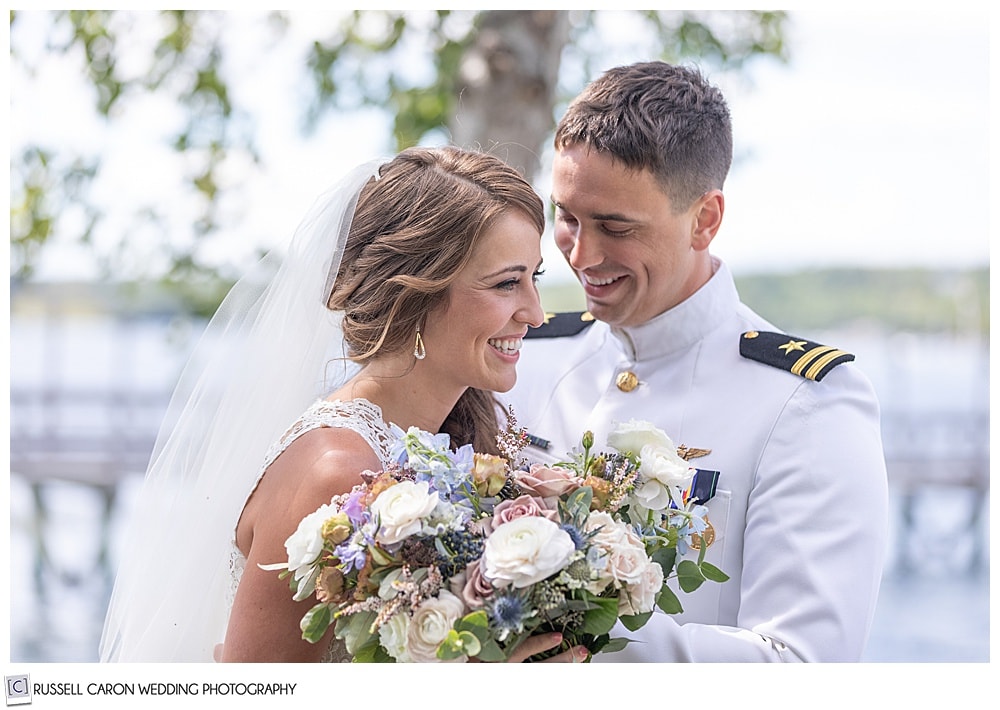 Amy + Andrew's darling first look photo is Liz's #14 in her top 19 of 2019! And can you blame her? Look at those smiles! You can feel the happiness and love.
It's no secret, first look photos are some of our favorite wedding day moments. The atmosphere during many first looks runs the gamut of anticipation, nervousness, anxiety, excitement, and most of all, high emotion.
The majority of our weddings include a first look. The reasons range from the fact that it front loads the formal photos so that the bride and groom can relax after the ceremony, to wanting to get the wedding day jitters out of the way, and have a bit of alone time before the ceremony.
Amy and Andrew's beautiful first look not only gave them time to be together, but also gave us time to photograph their large bridal party. Giving them the time after their ceremony
See Amy + Andrew's beautiful wedding here: Dresden Maine Wedding
Venue: Private Residence
Officiant: John Fitzherbert
Florist: Honeysuckle Way Flowers
Band: Silver Arrow Band
Makeup Artist: A New Leaf Salon
Wedding dress boutique: Cristina's Bridal
Wedding dress designer: Pronovias
Cake and cupcakes: Sharon Sirois
Catering Company: Knead Thyme Catering
Tent and rentals: New England Tent & Awning Co.
Photobus: Ruby, the VW Photobus by Photobooth Planet
Please comment on the blog post if you enjoyed Liz's darling first look photo! And please share!! Thank you 🙂 Come back every day, until we reach #1 on December 31!
Dresden Maine wedding photographers, Russell and Liz Caron, are romantics at heart who love photographing people in love. Are you getting married? No matter where your wedding is located, we'd love to travel there and take breathtaking wedding photos. Just like we did for Amy and Andrew! For more information contact us right away!