Dresden Maine Wedding | Maine Wedding Photography
Amy and Andrew had a sweet Dresden Maine wedding, on a perfectly beautiful day. When asked how they wanted their wedding to feel to their guests, and Amy replied, "fun, romantic, and relaxed." This wedding was all of that!
We began at the Sheepscot Harbour Village Resort for bridal party prep. We also decided to do Amy and Andrew's first look photos there. And I'm so glad we did, because it was one of the very sweetest first looks ever! They were so cute seeing each other for the first time. And we loved the fact that they ignored us and gave us lots of opportunity to get some great photos!
We went to Fort Edgecomb, just a short drive away, to do bridal party and family photos. It was a gorgeous late summer day, and we practically had the park to ourselves!
The ceremony was in neighboring Dresden, at Amy's childhood home. Complete with a strange fore the ceremony, a tent for the reception, and a red VW photobus!
It was a wonderful day! Congratulations Amy and Andrew, here are some of our favorites of the day.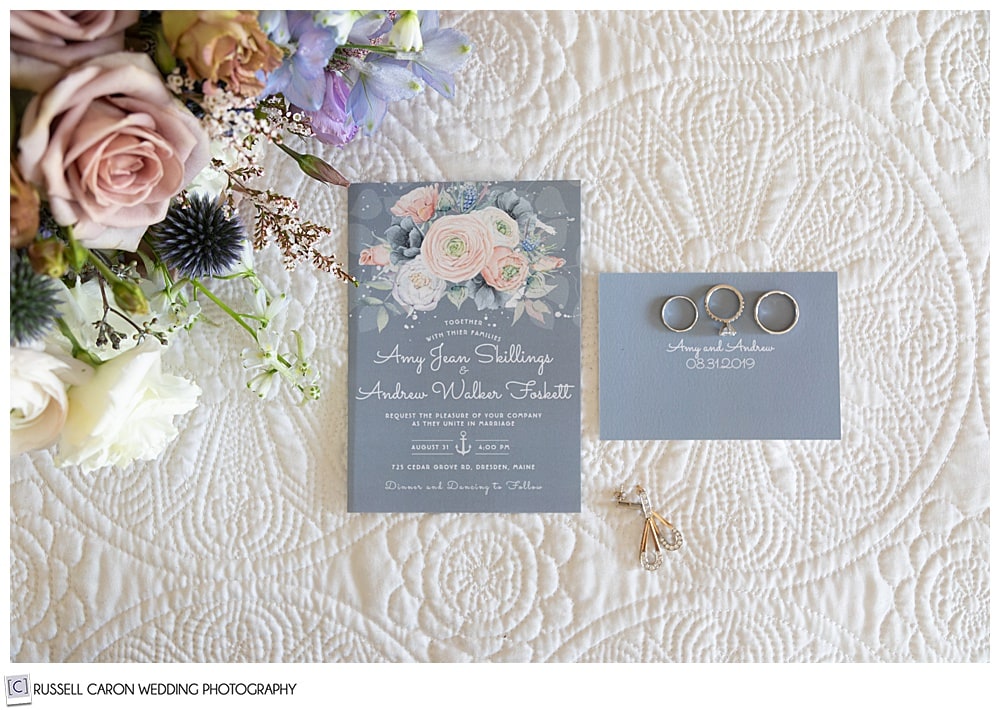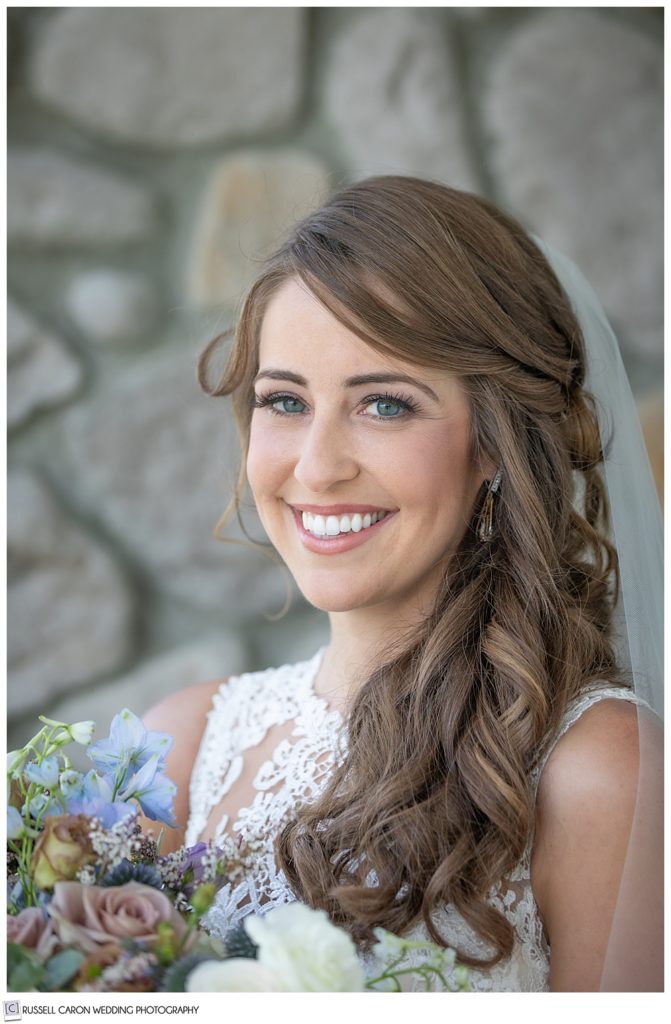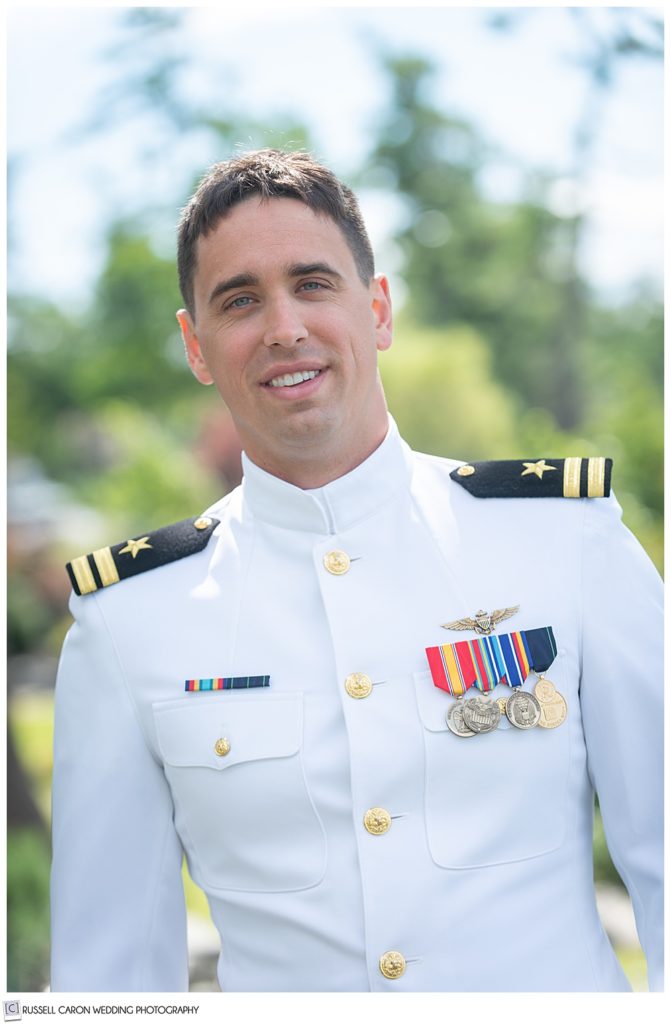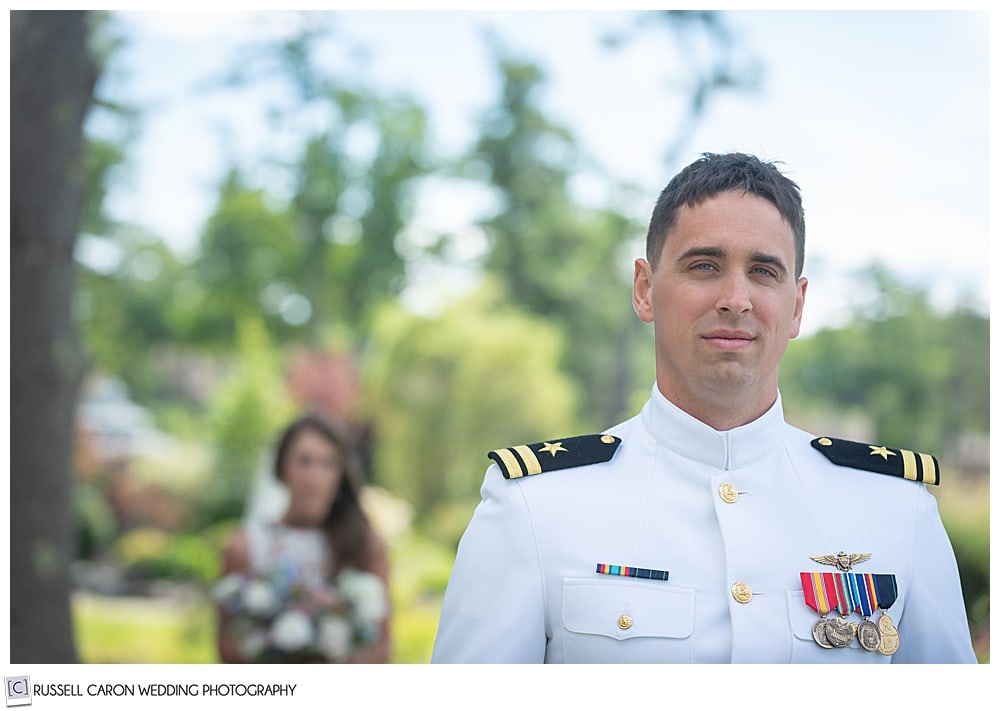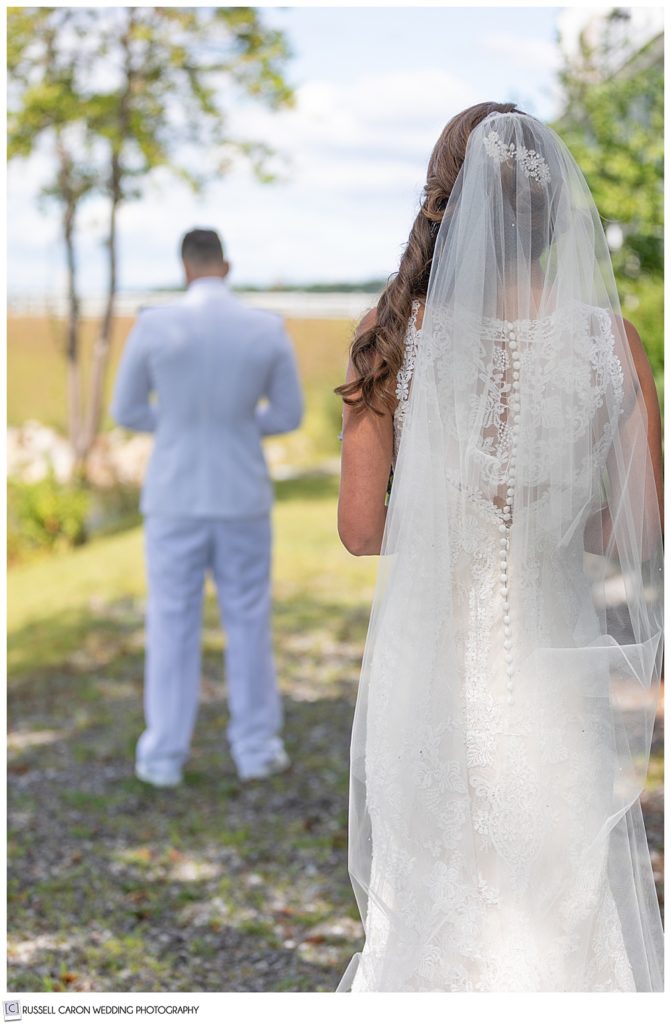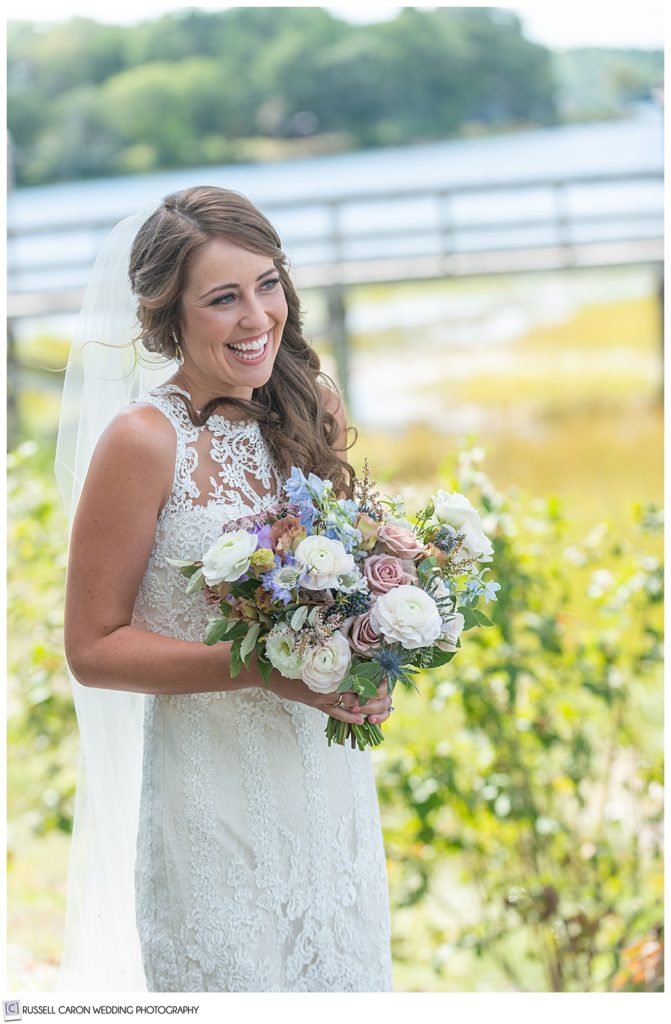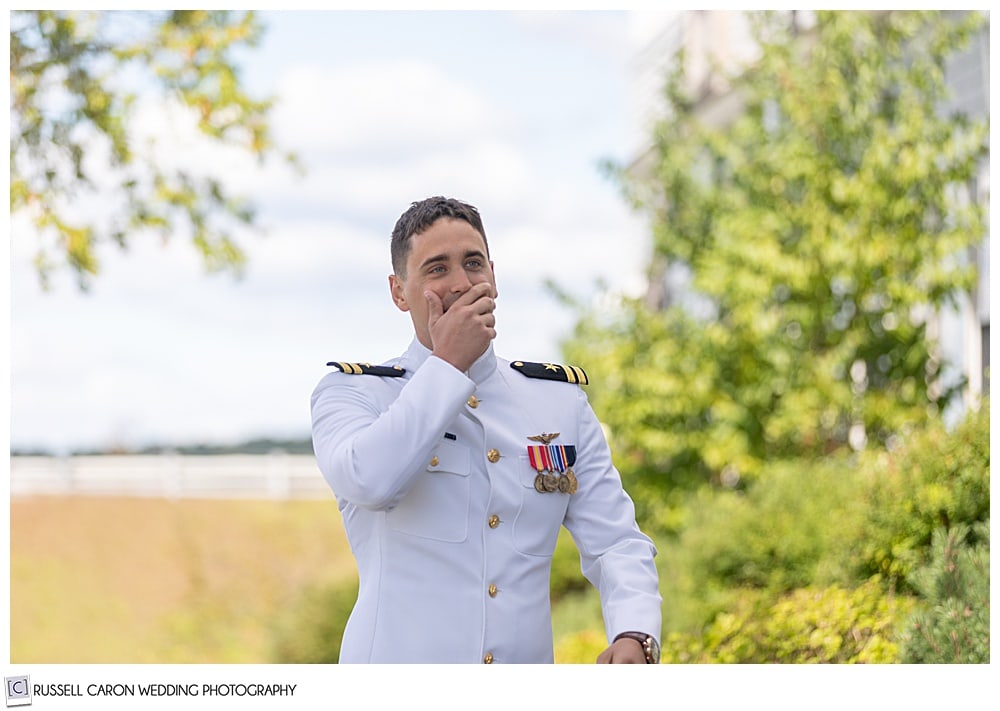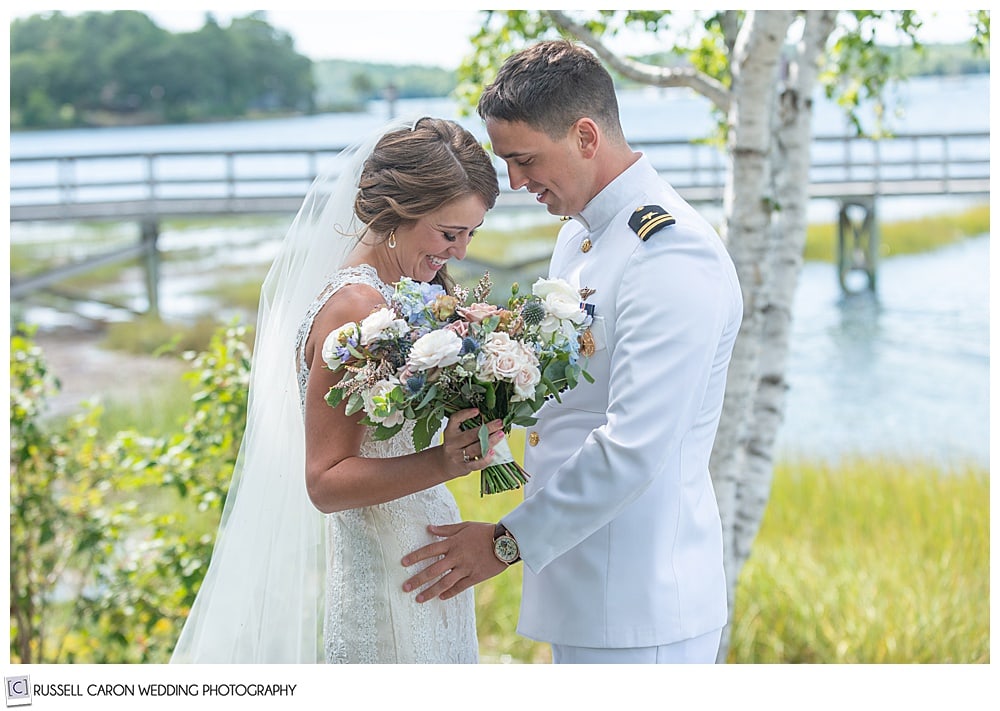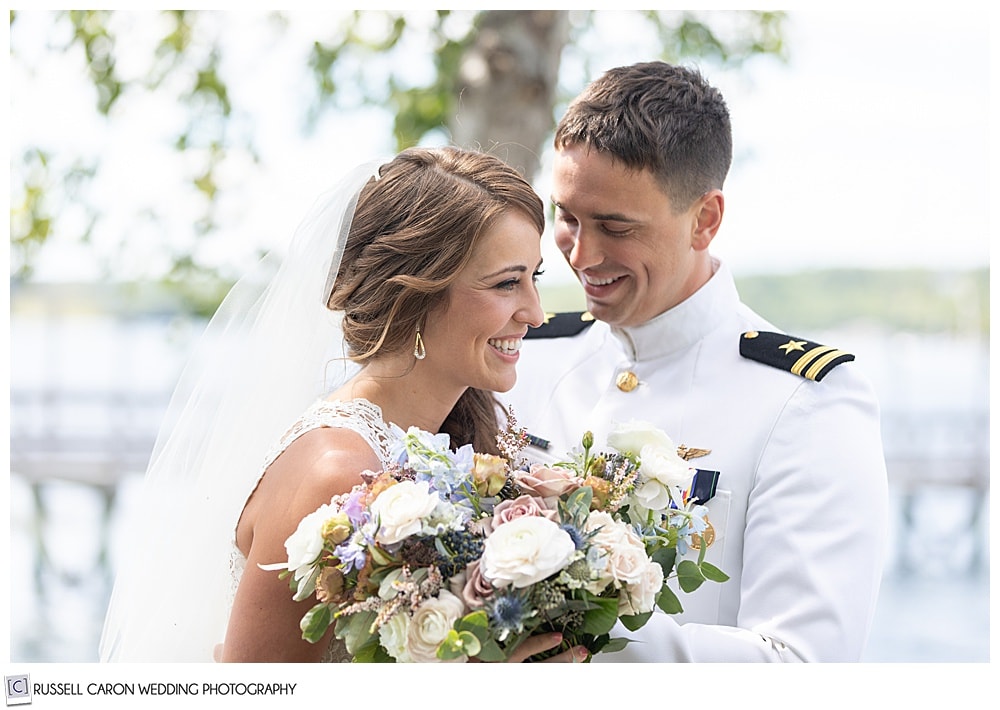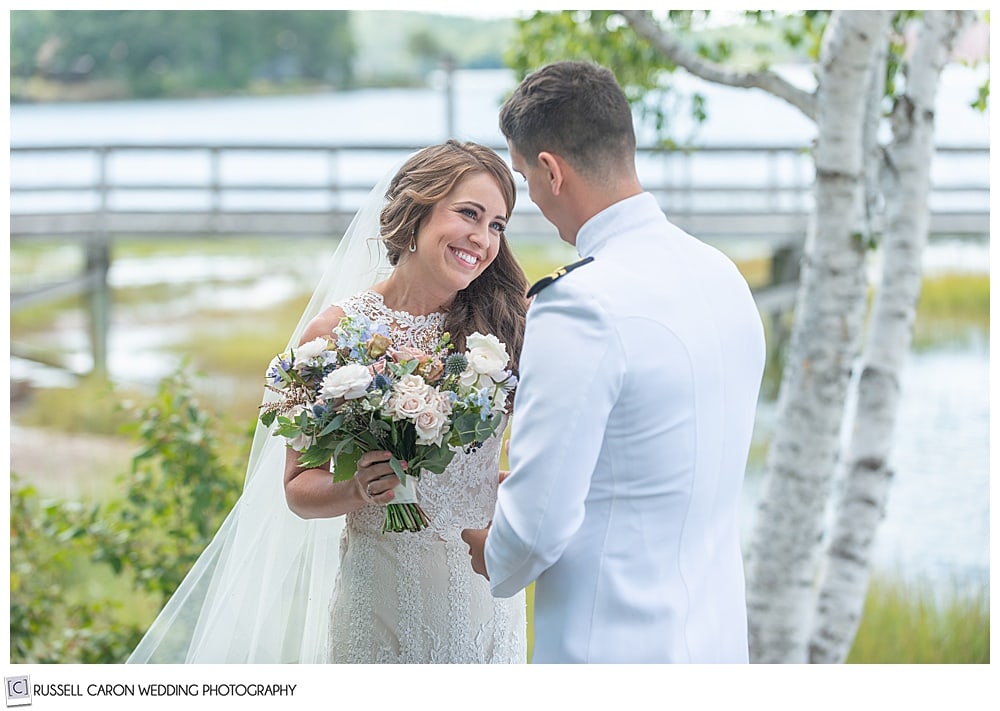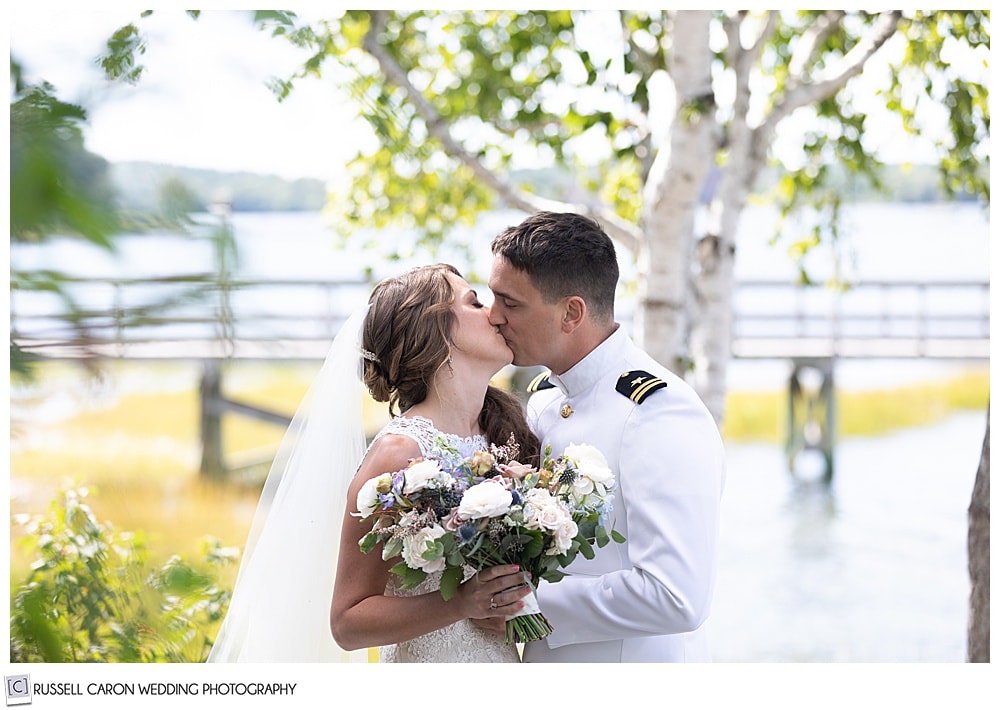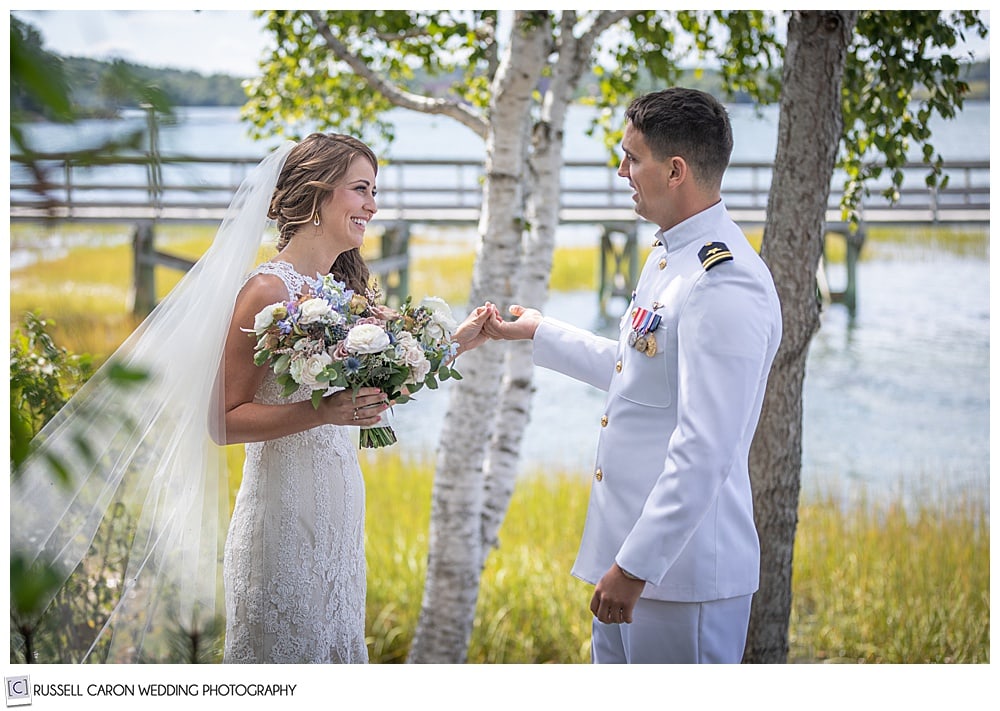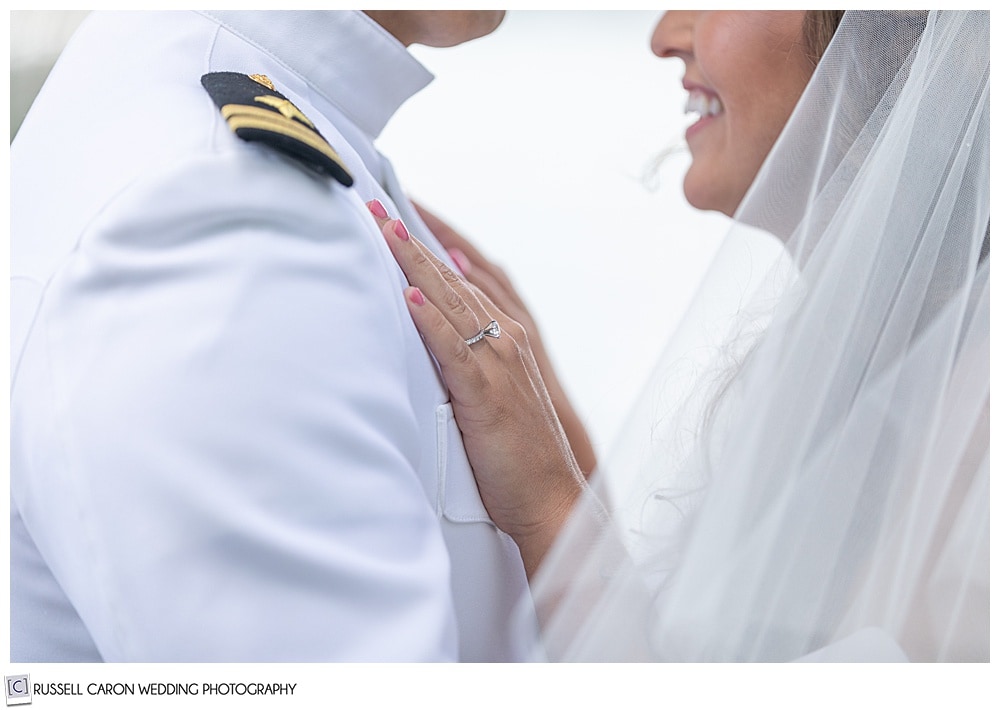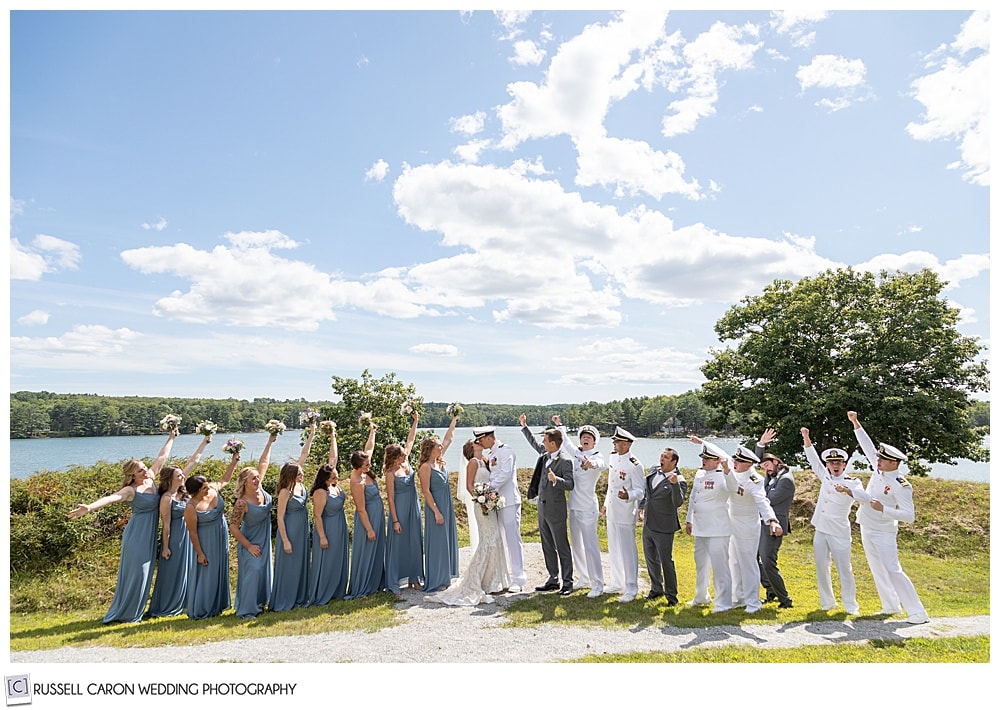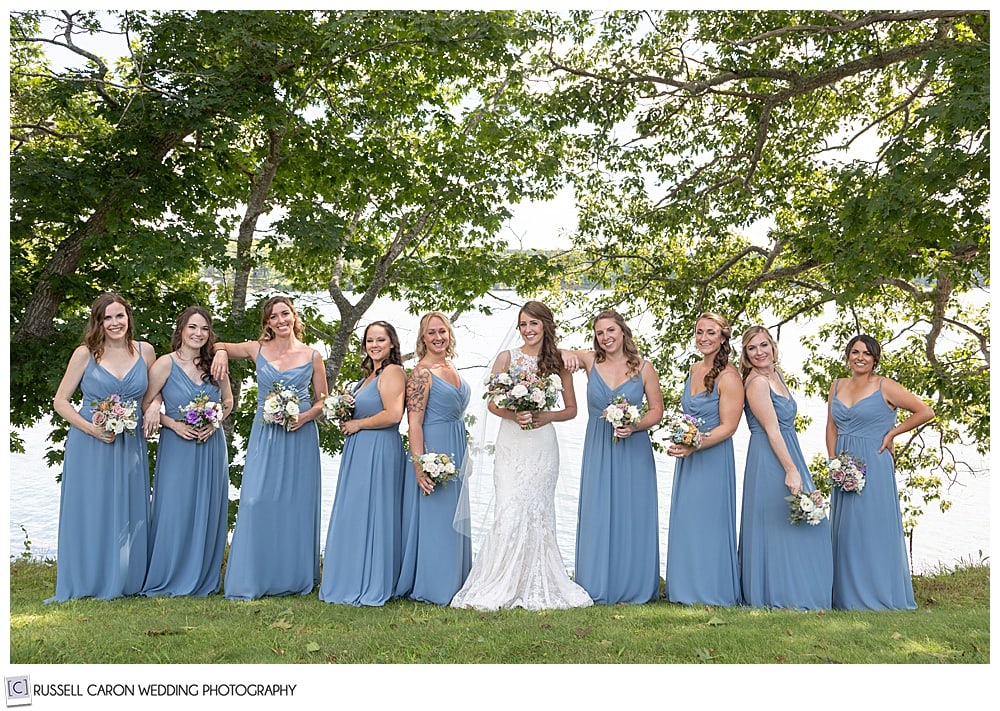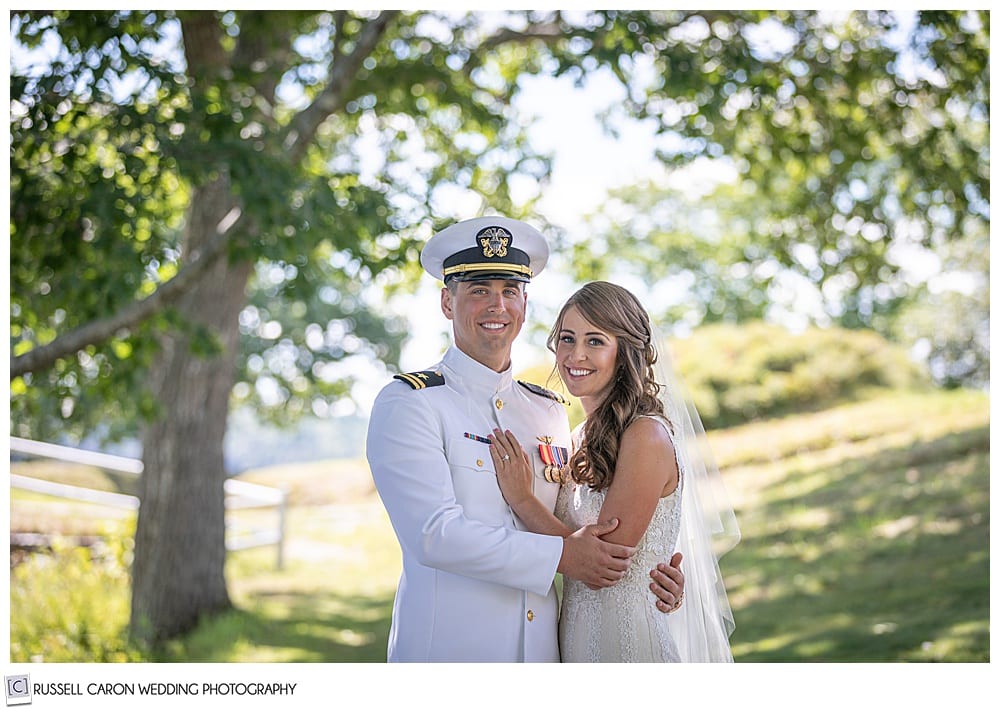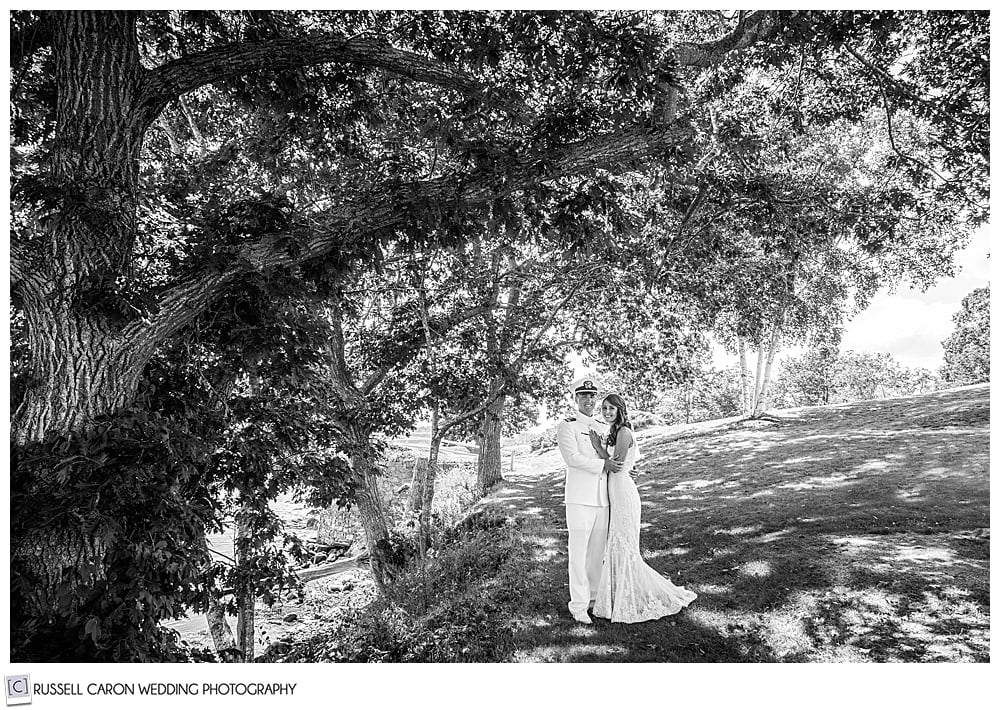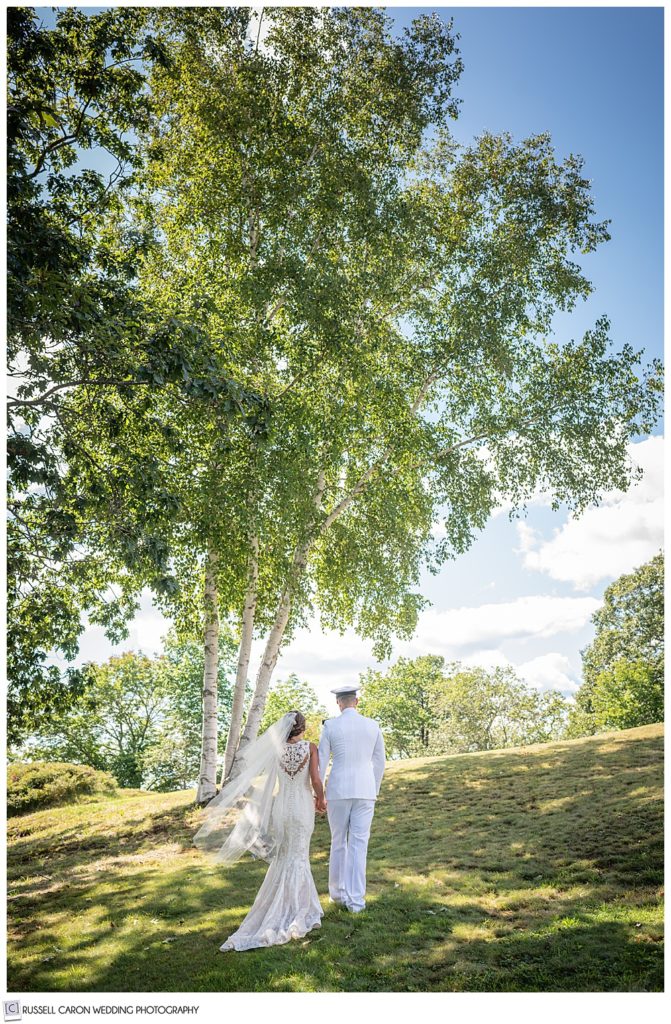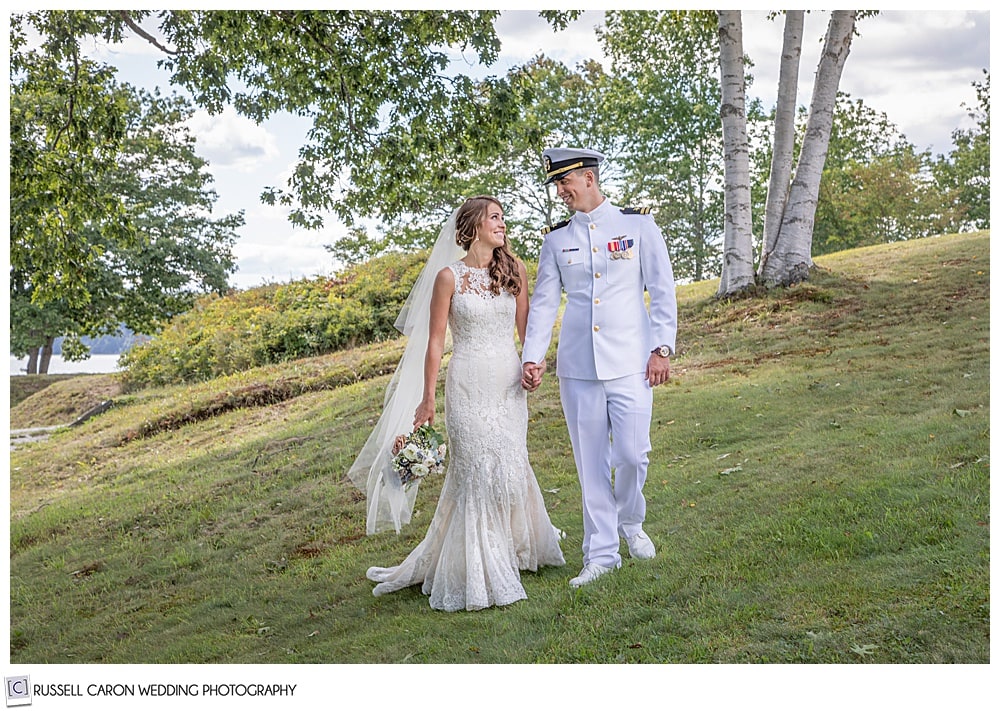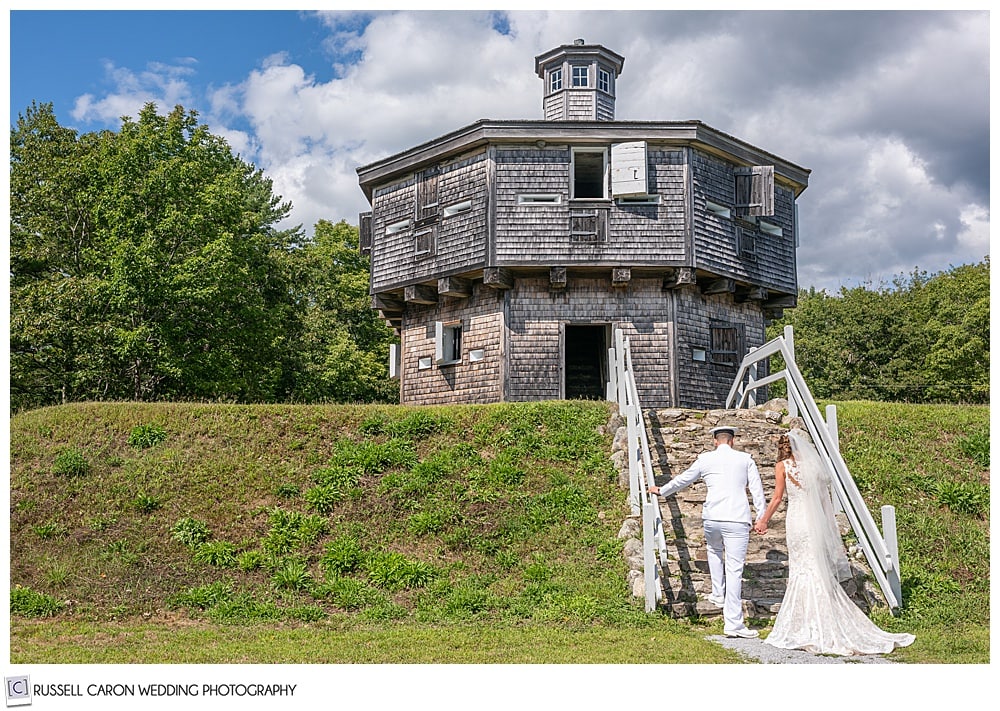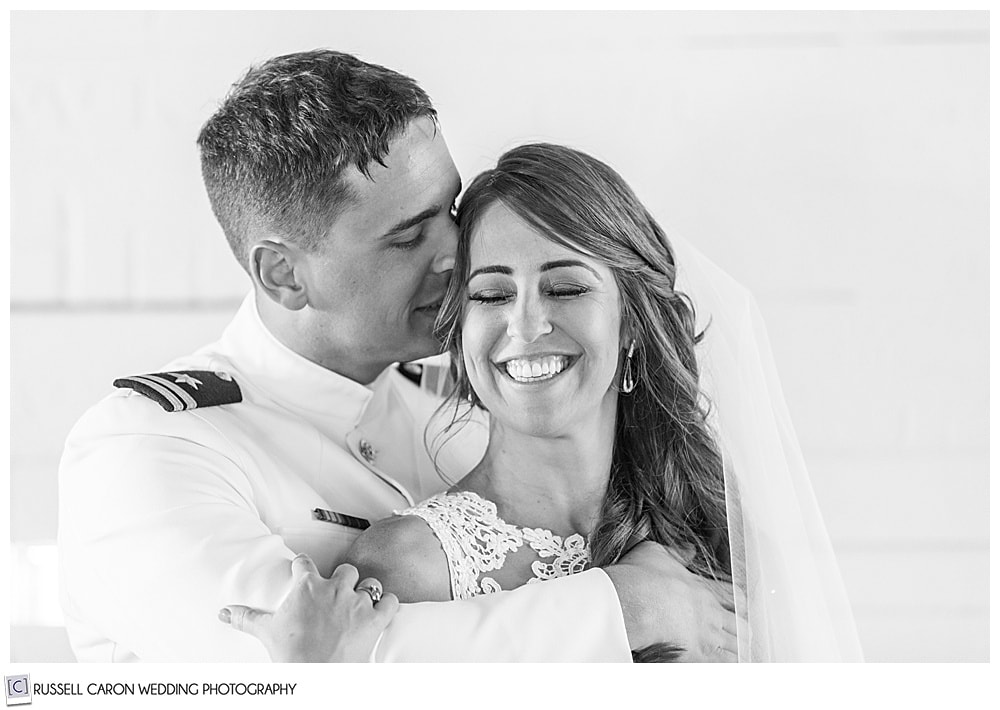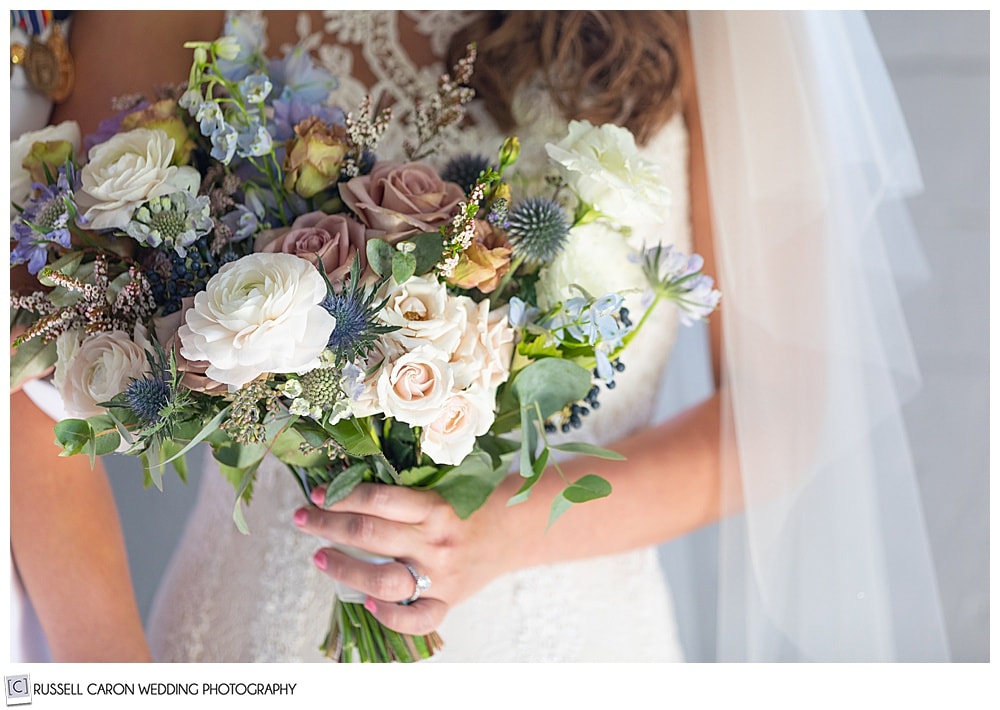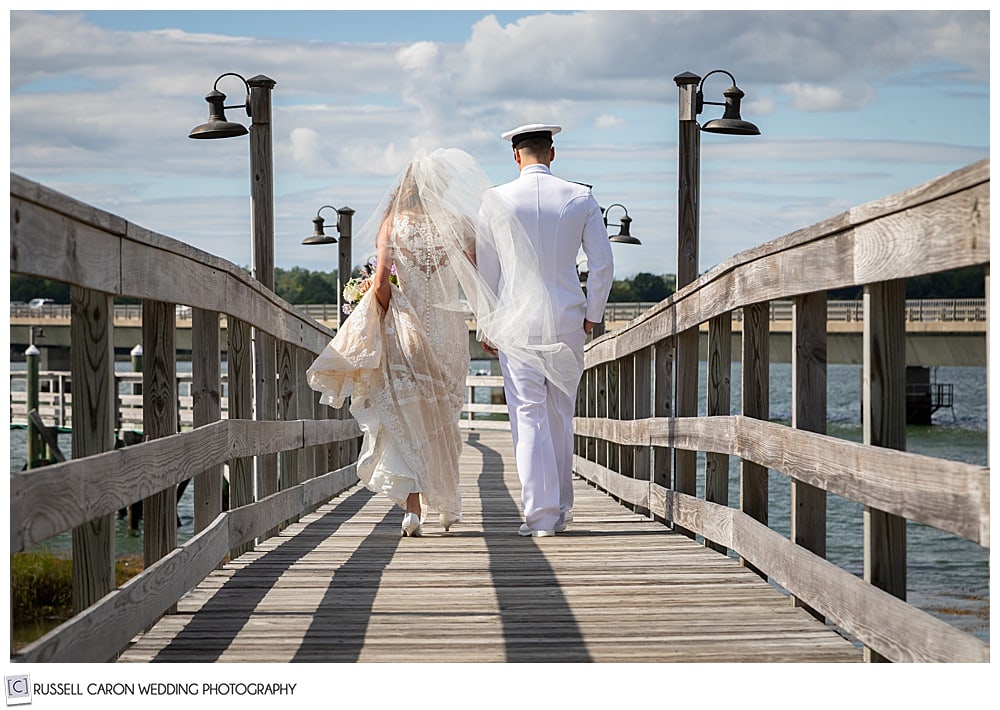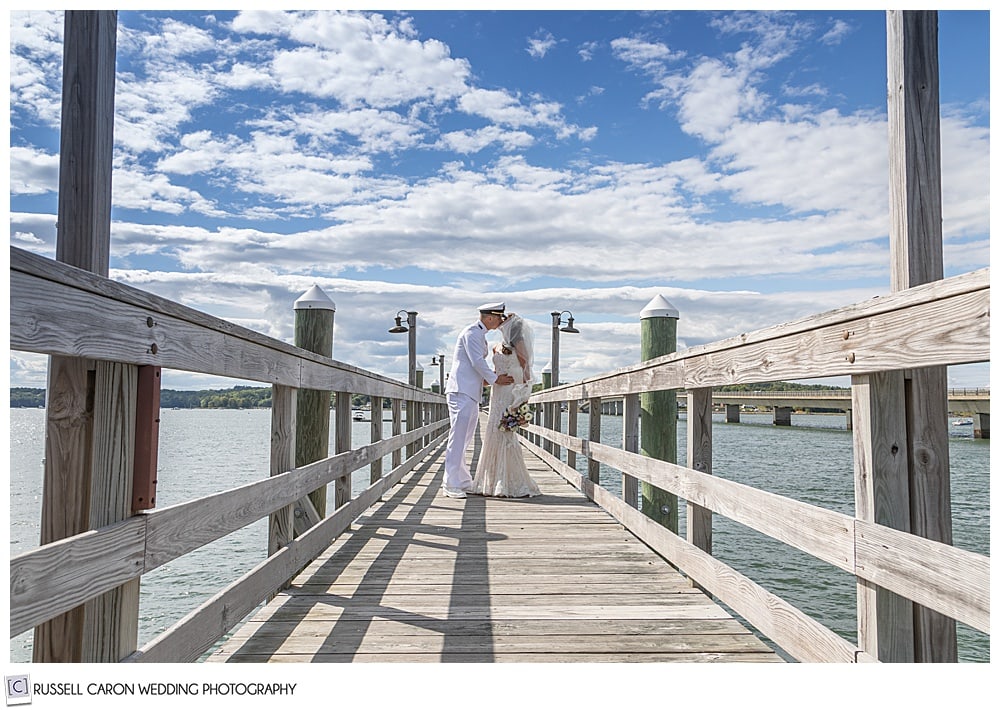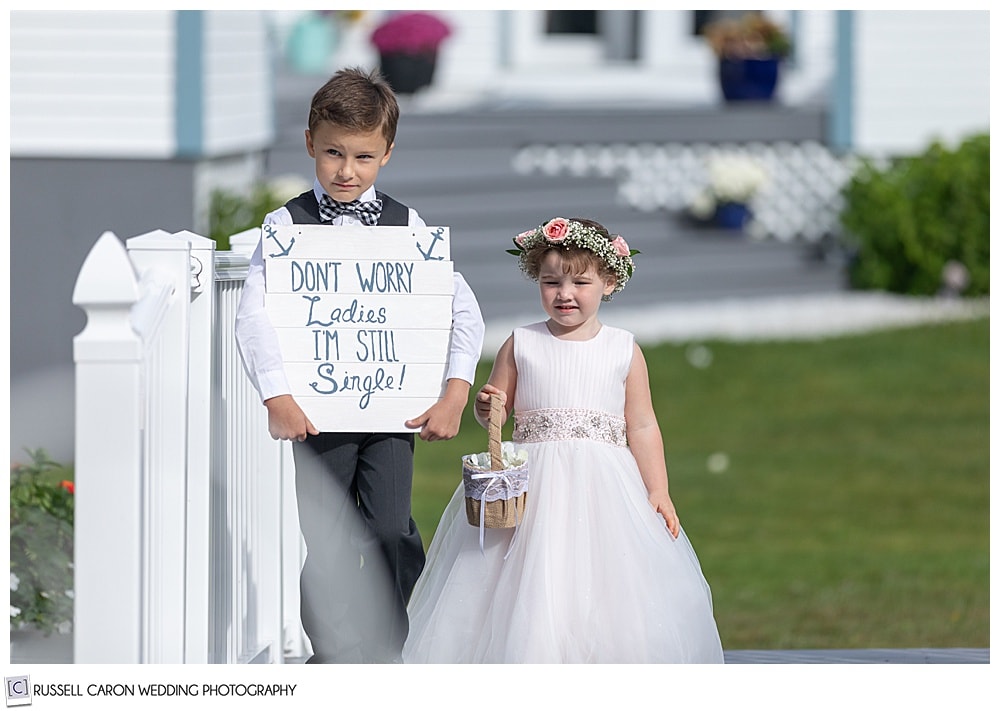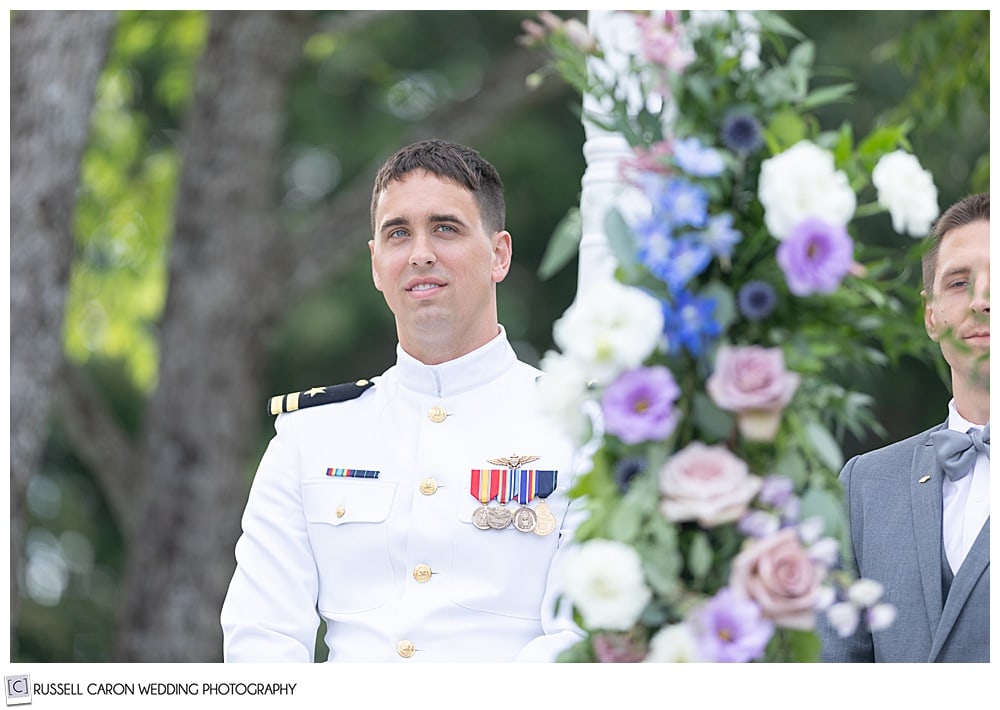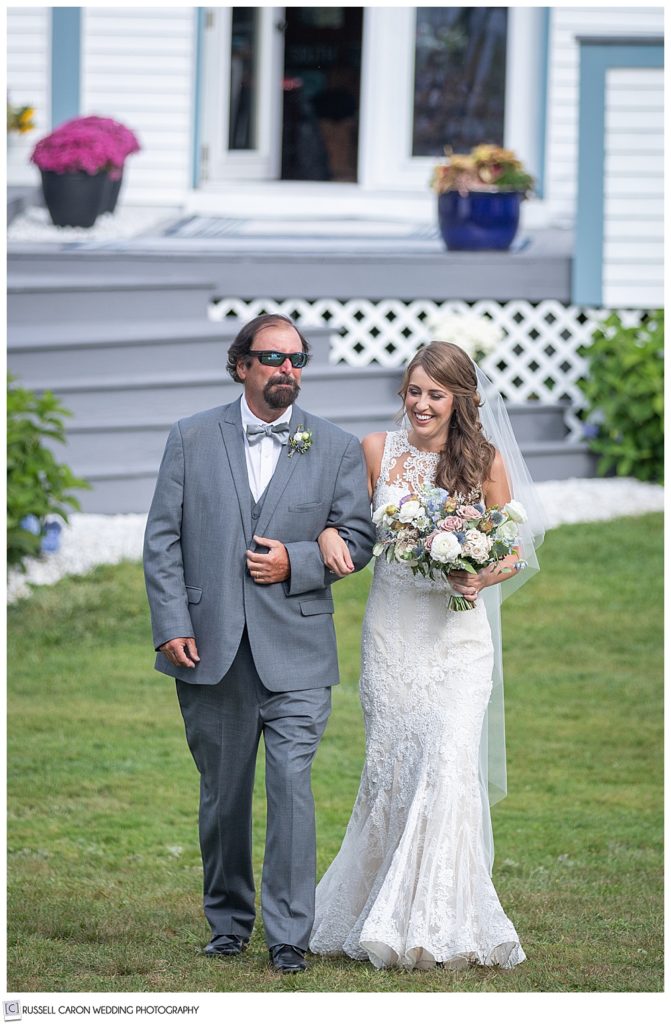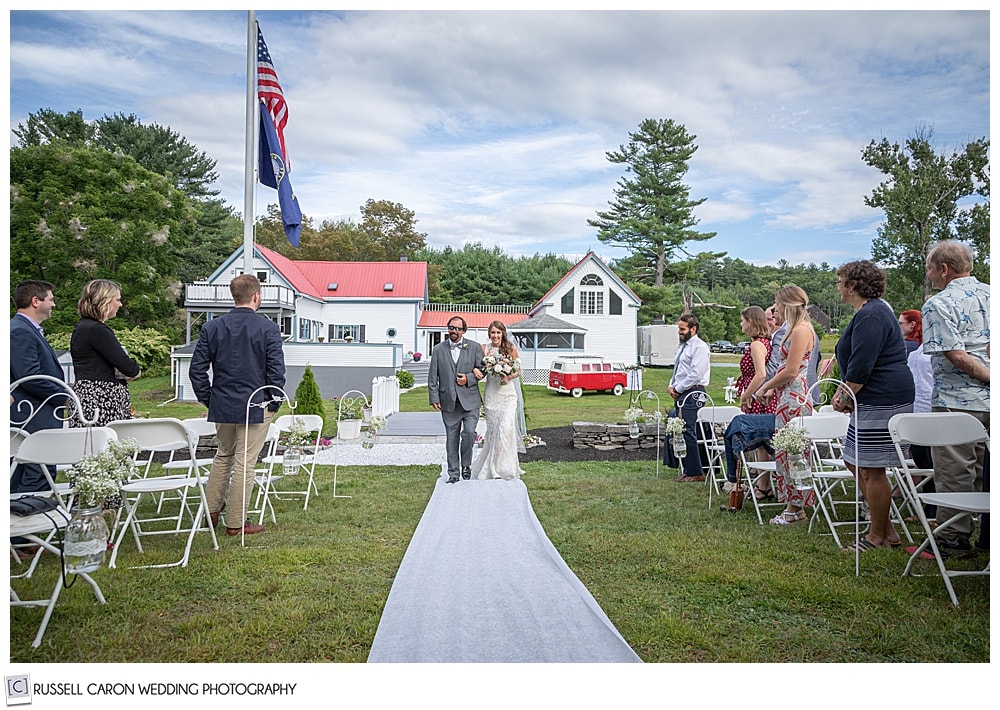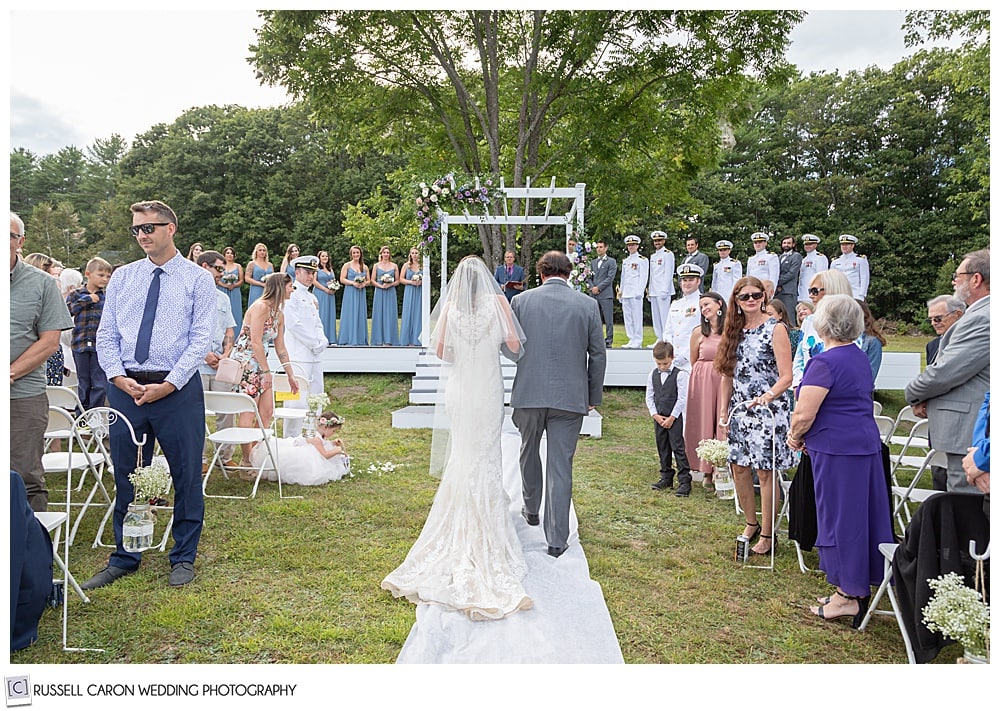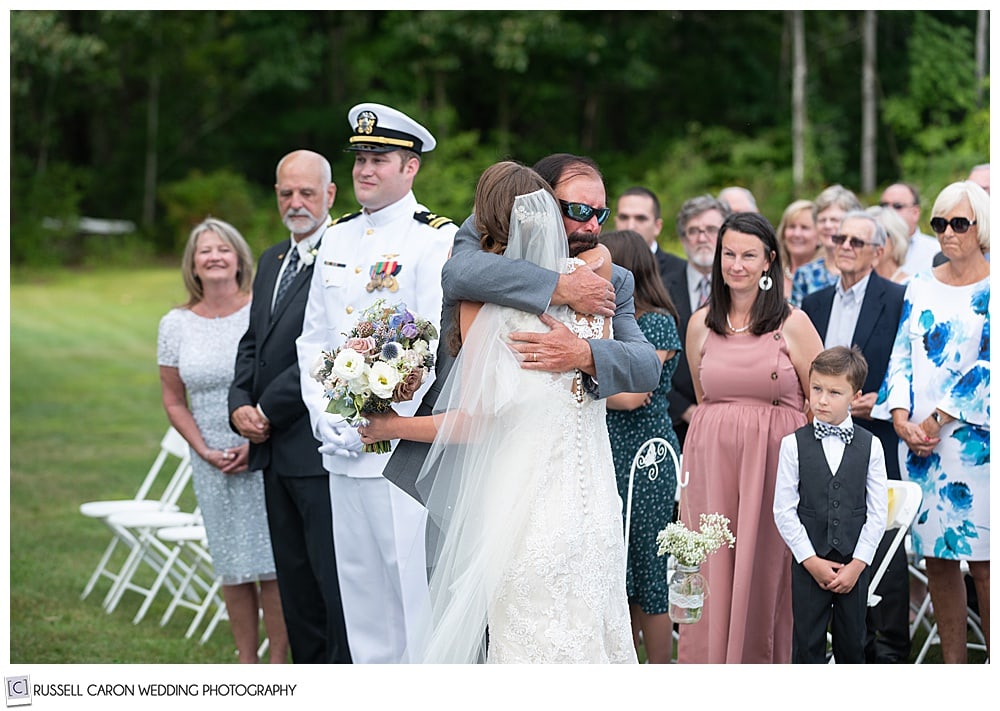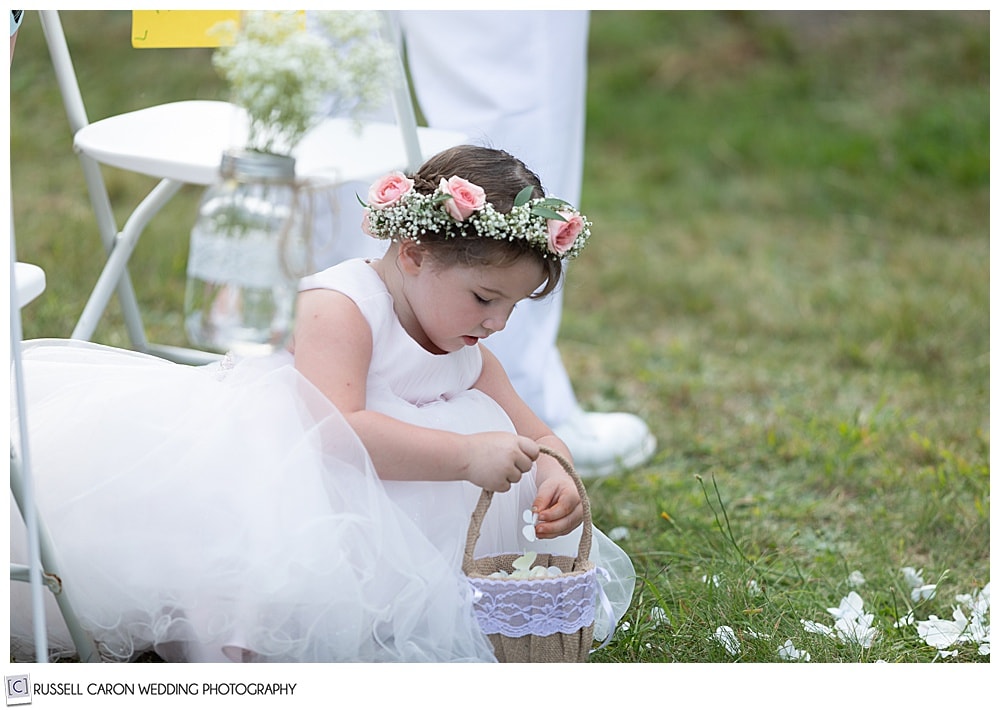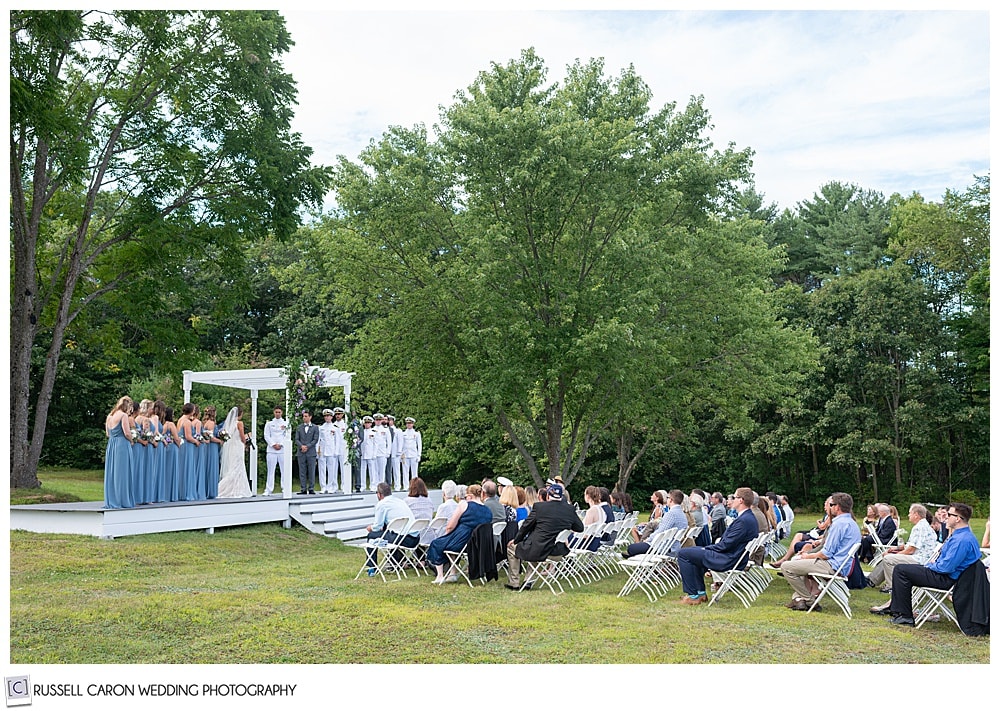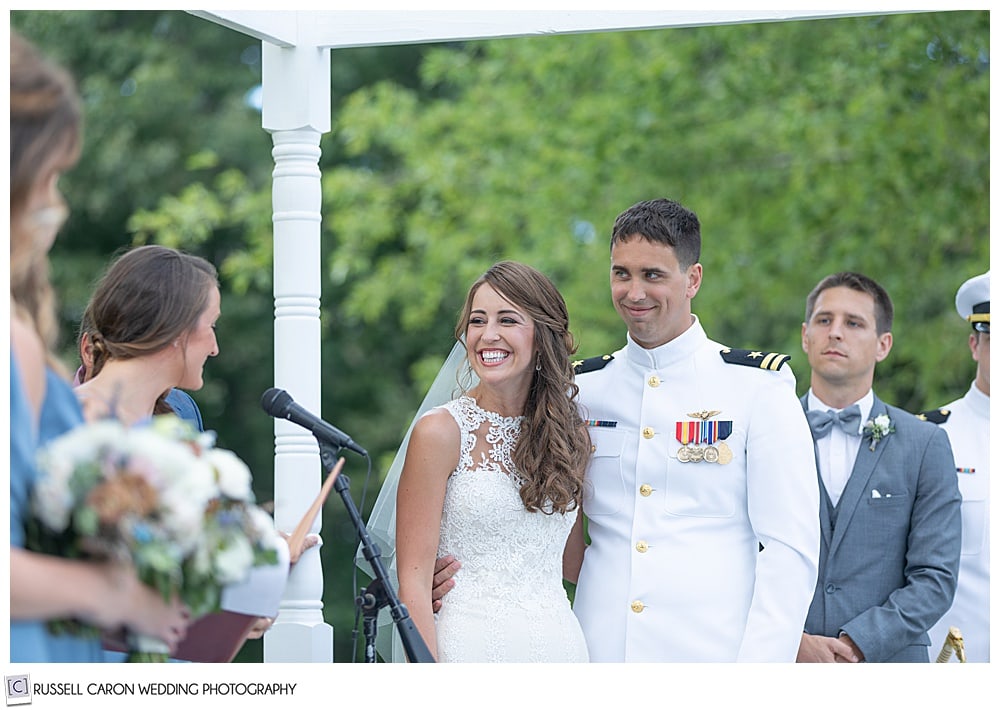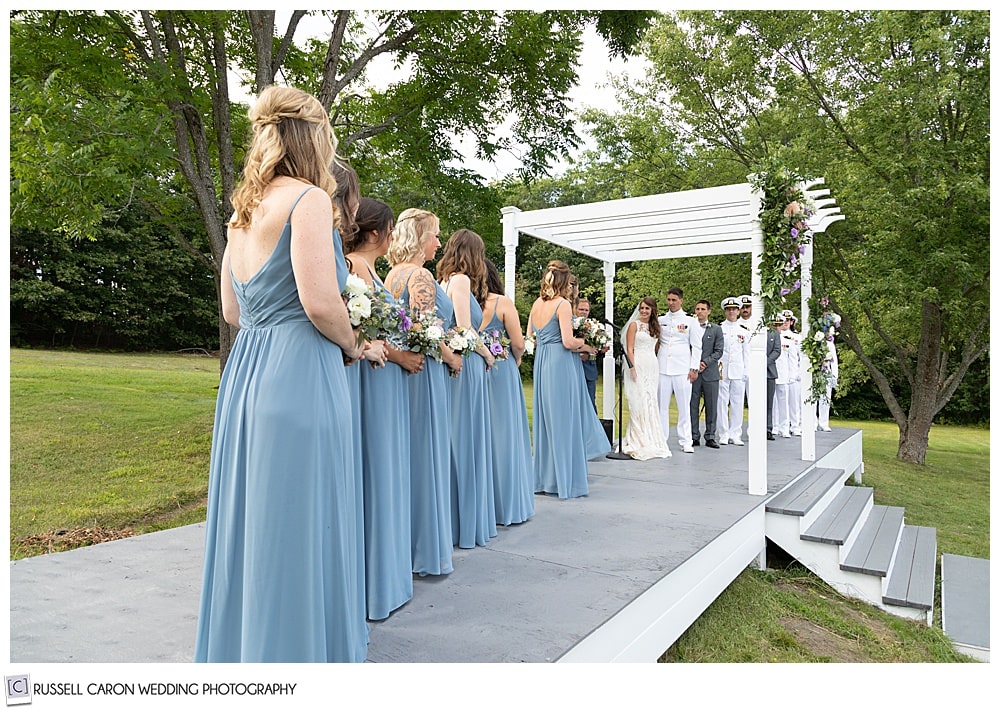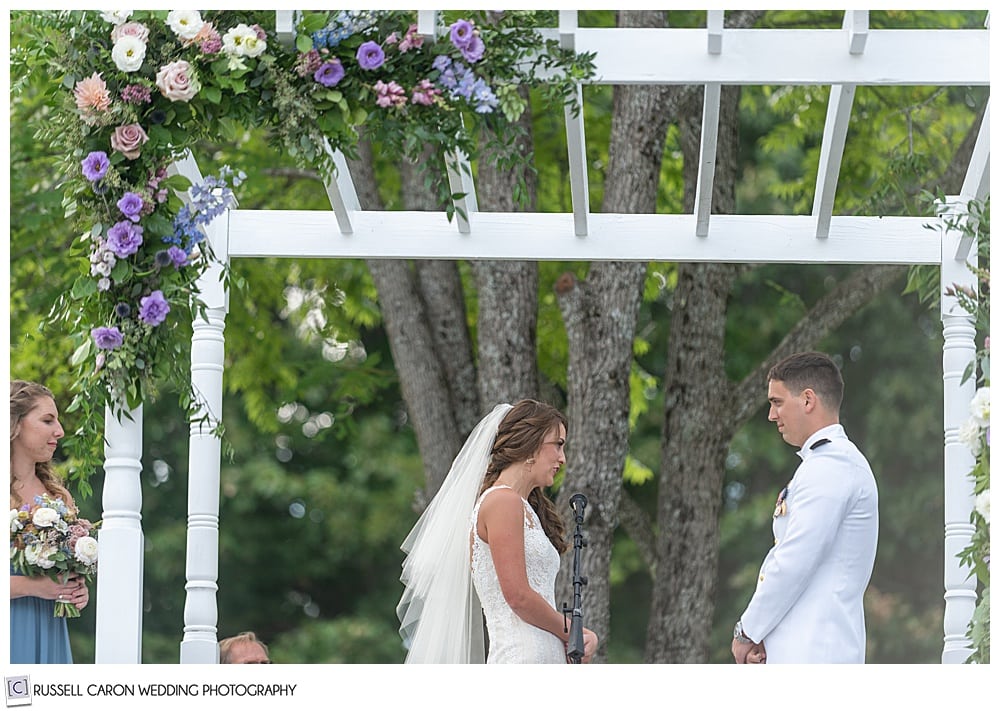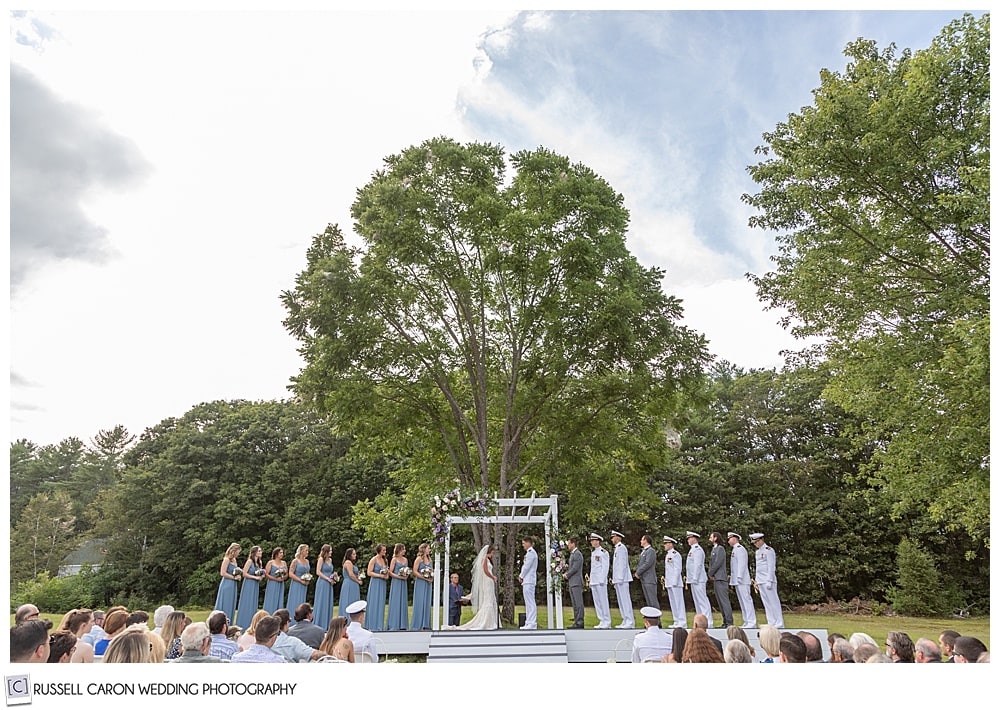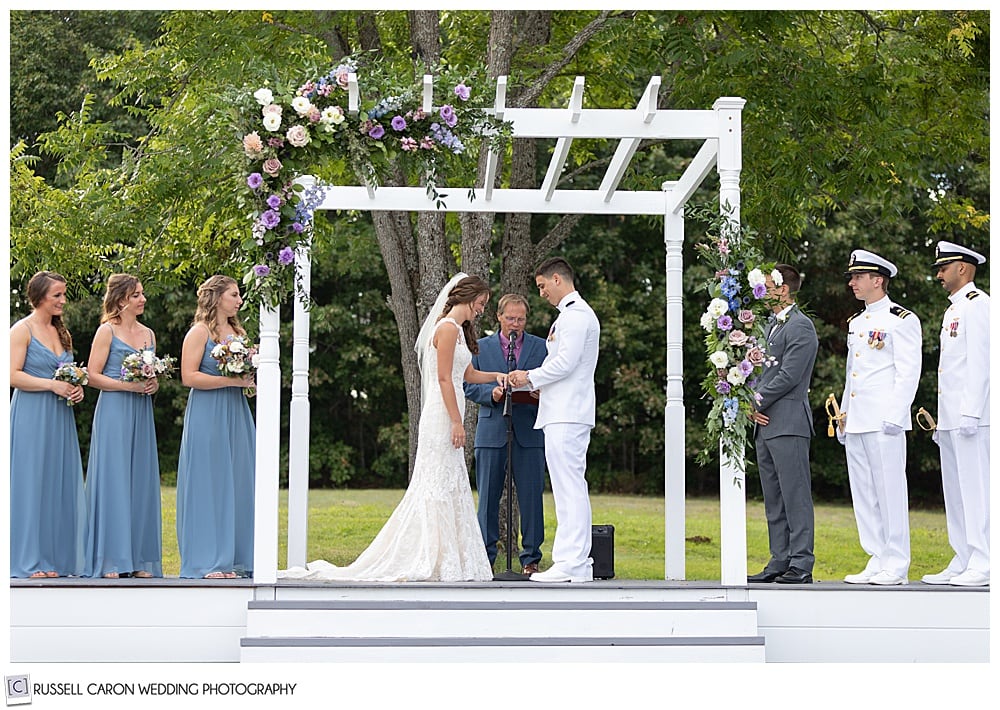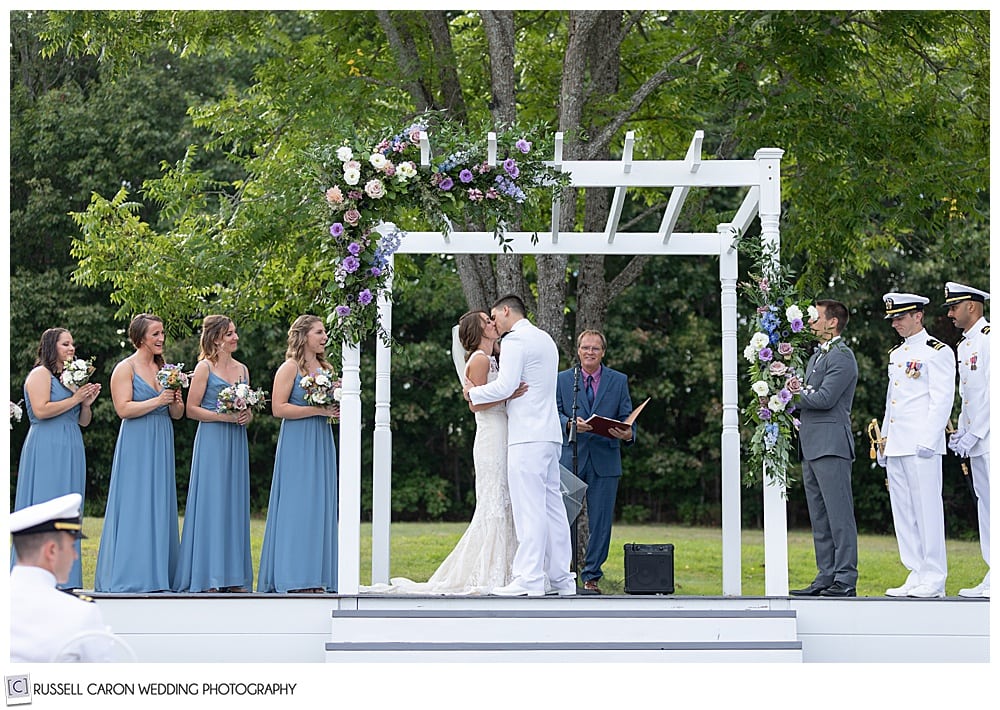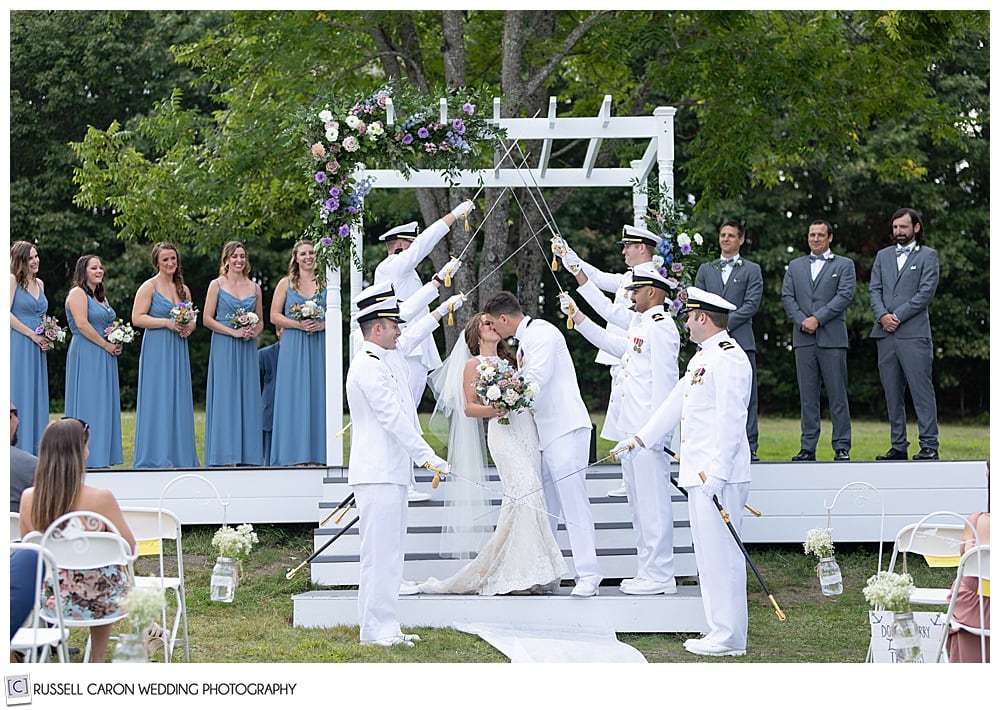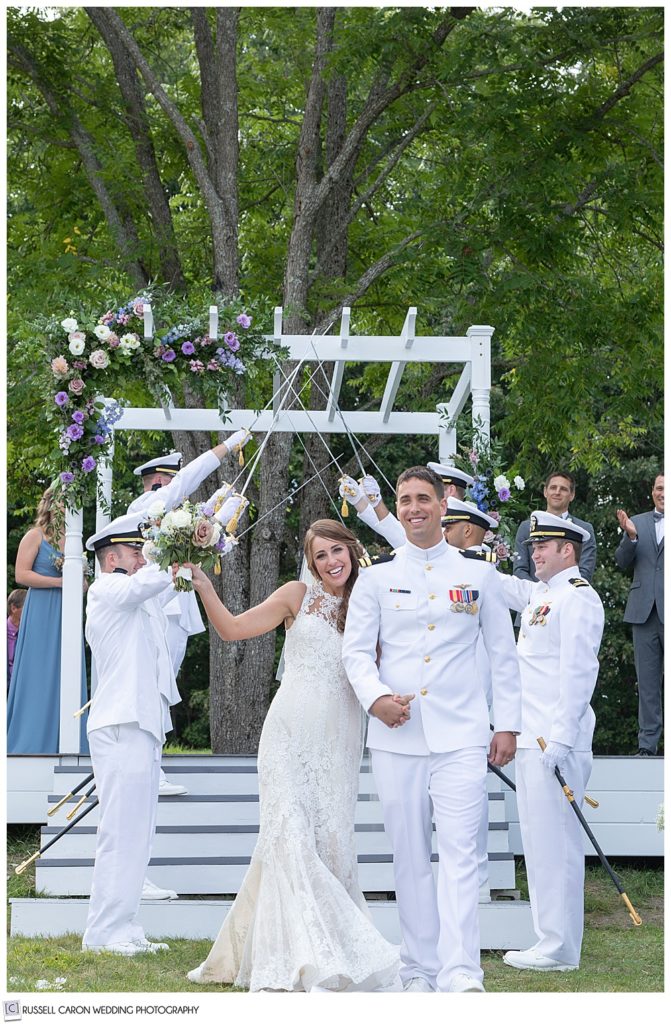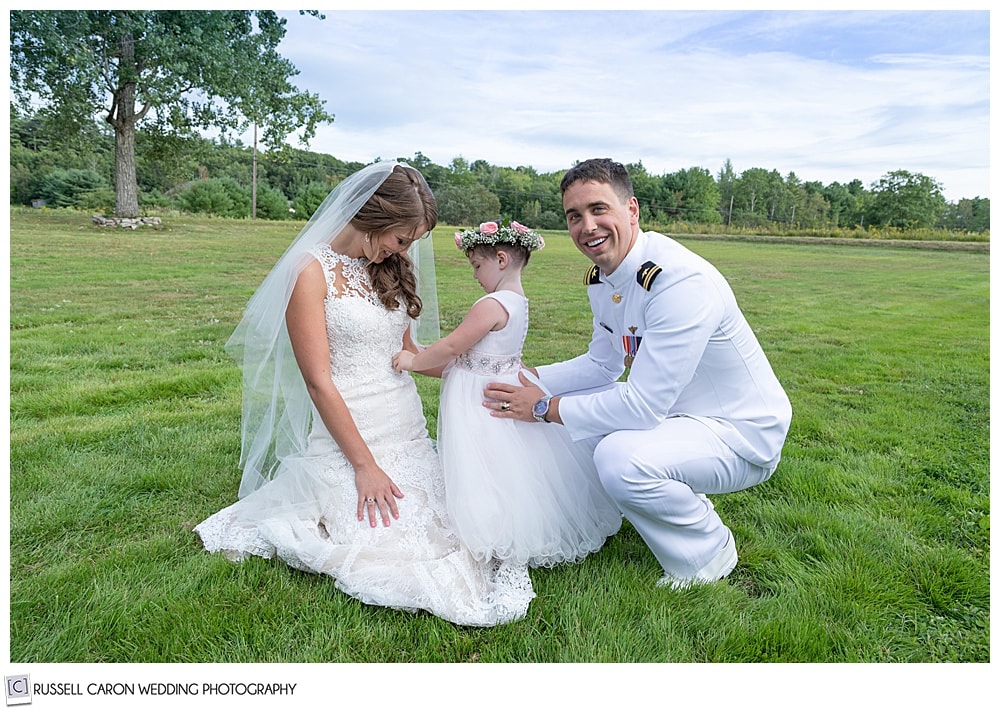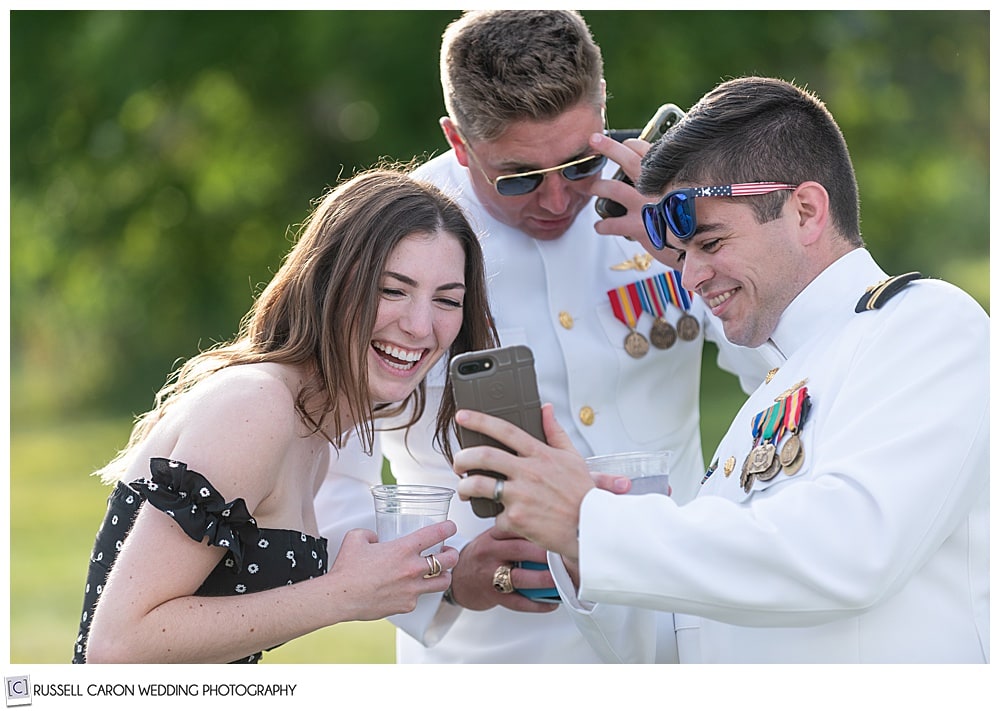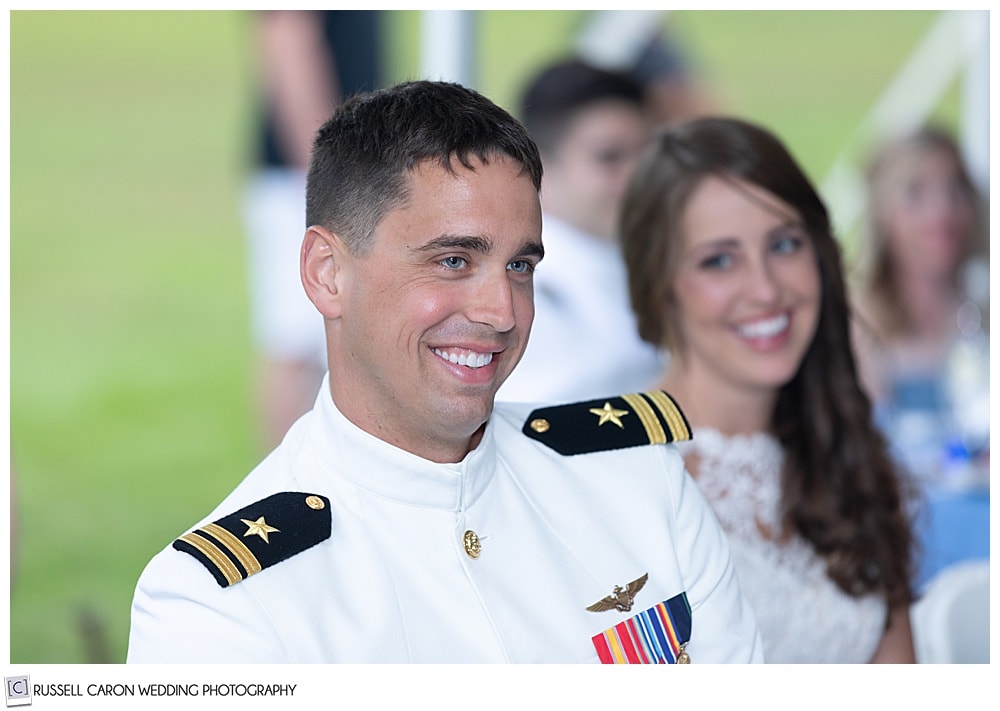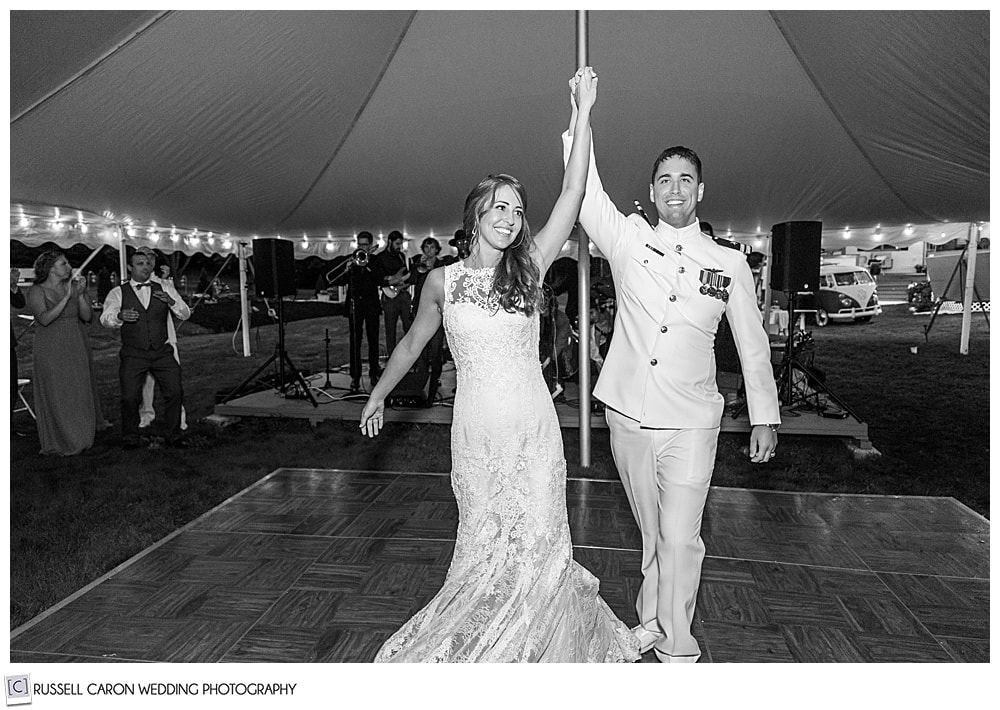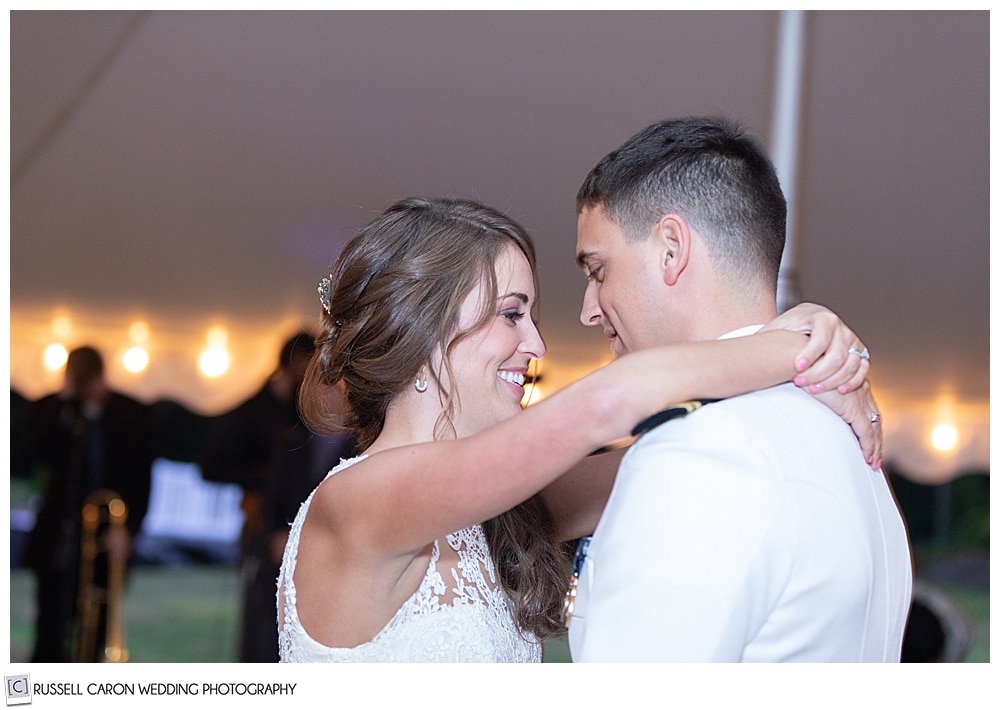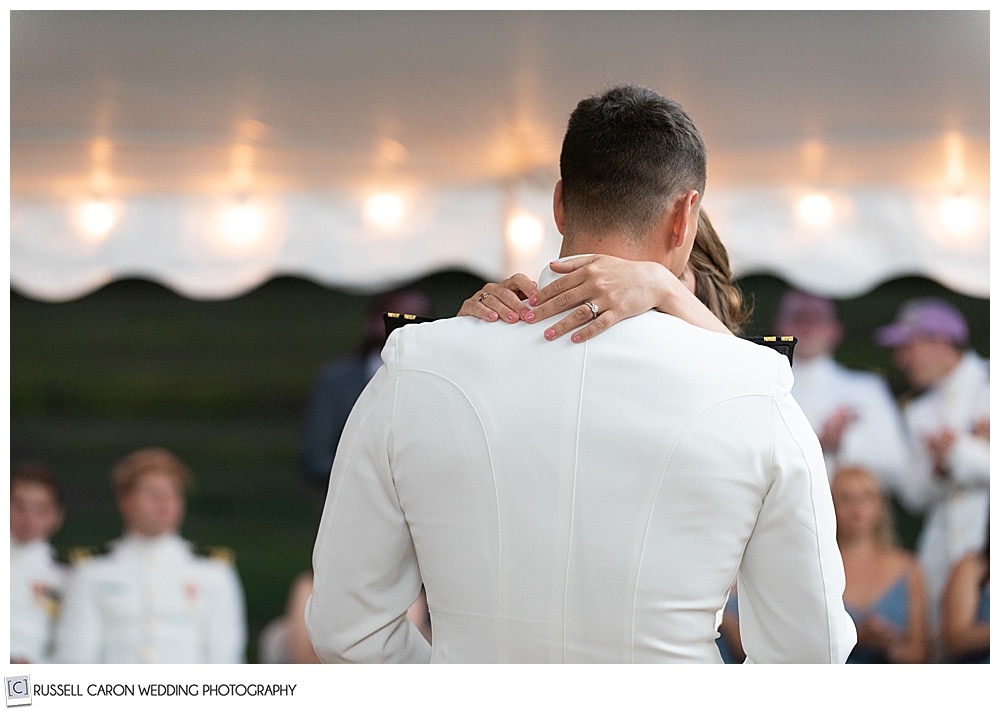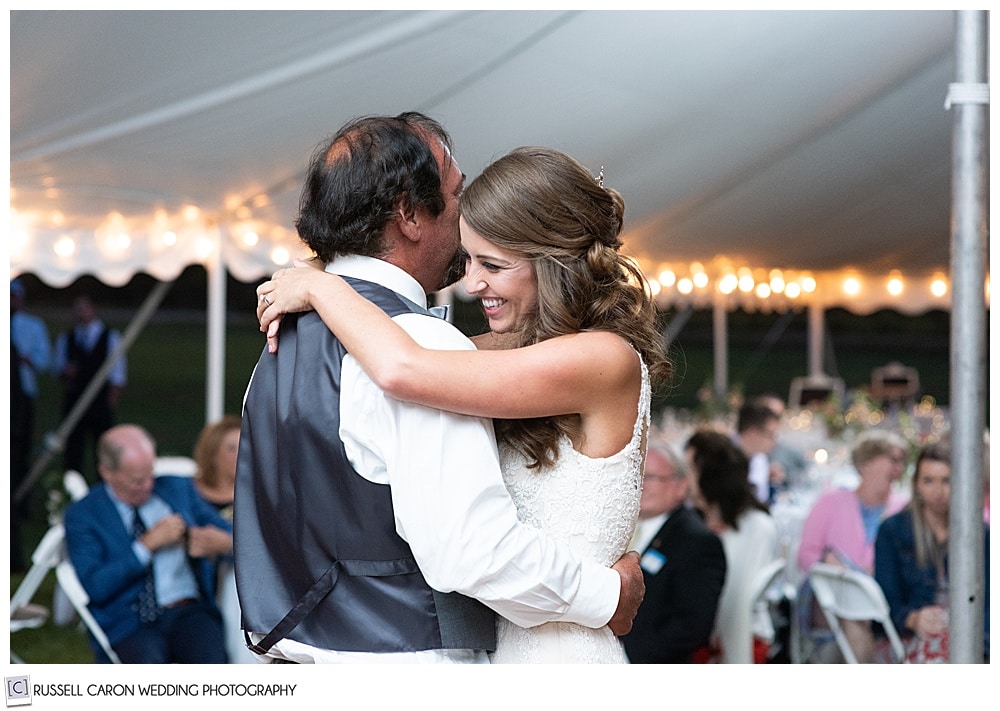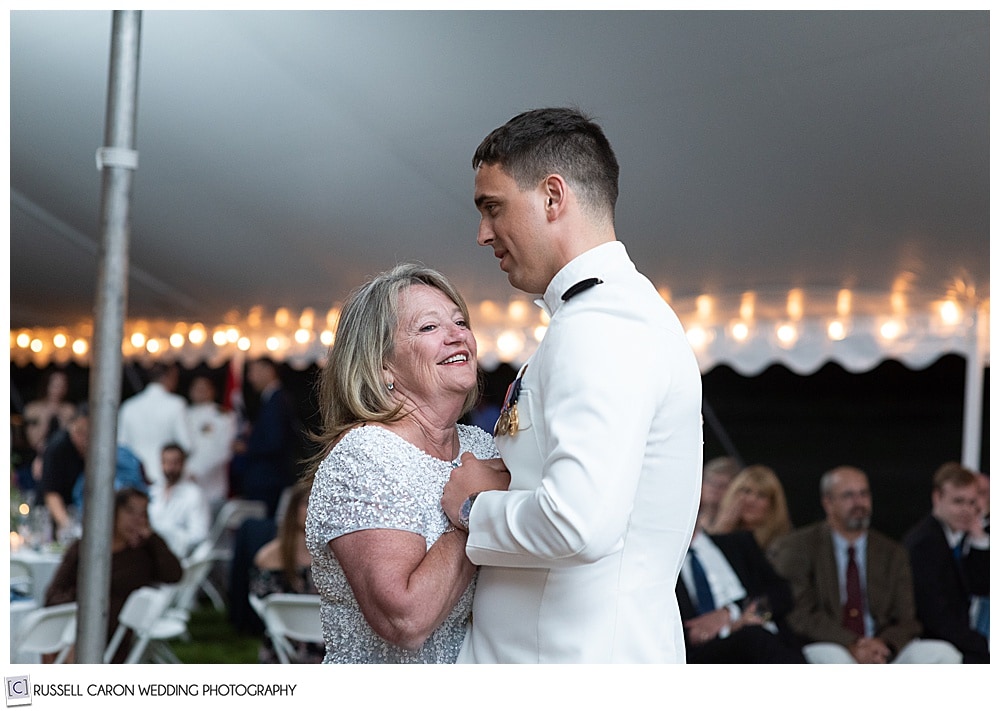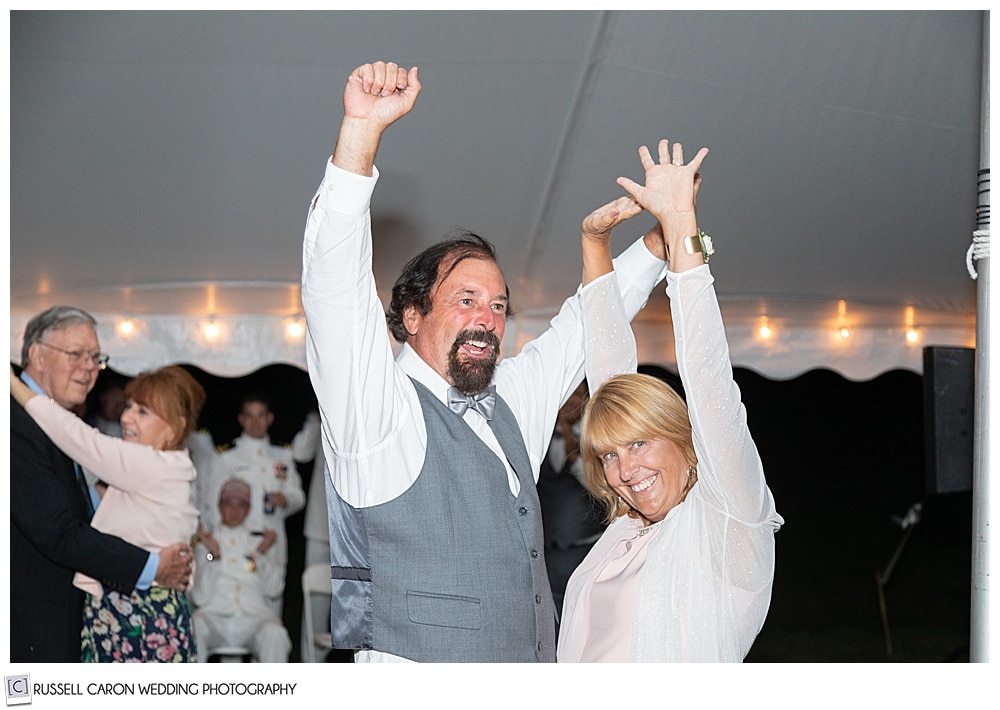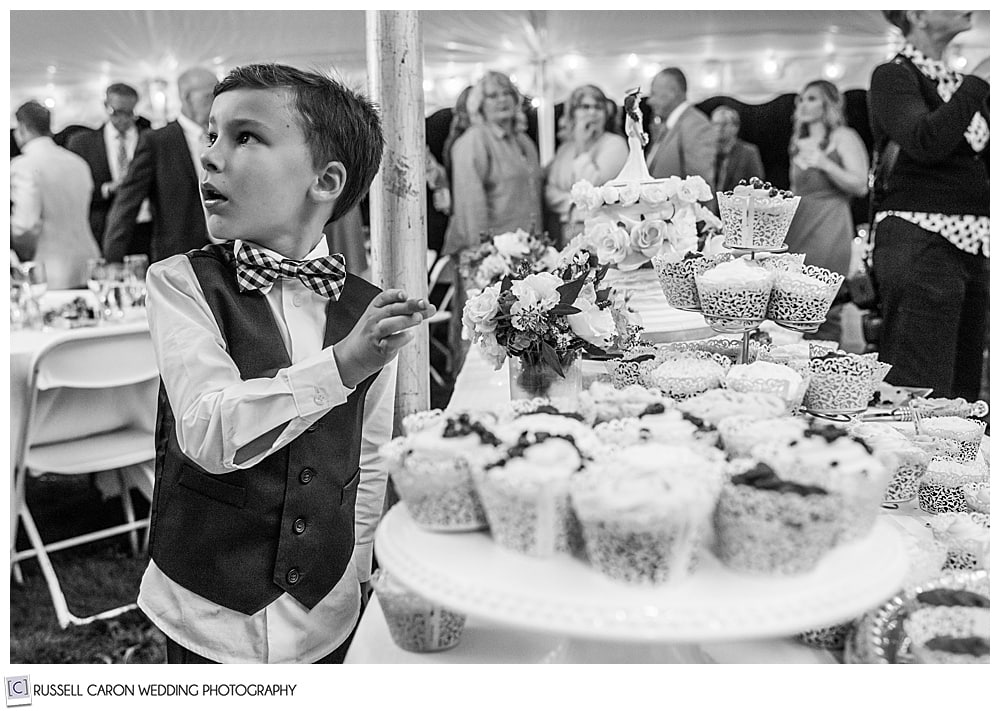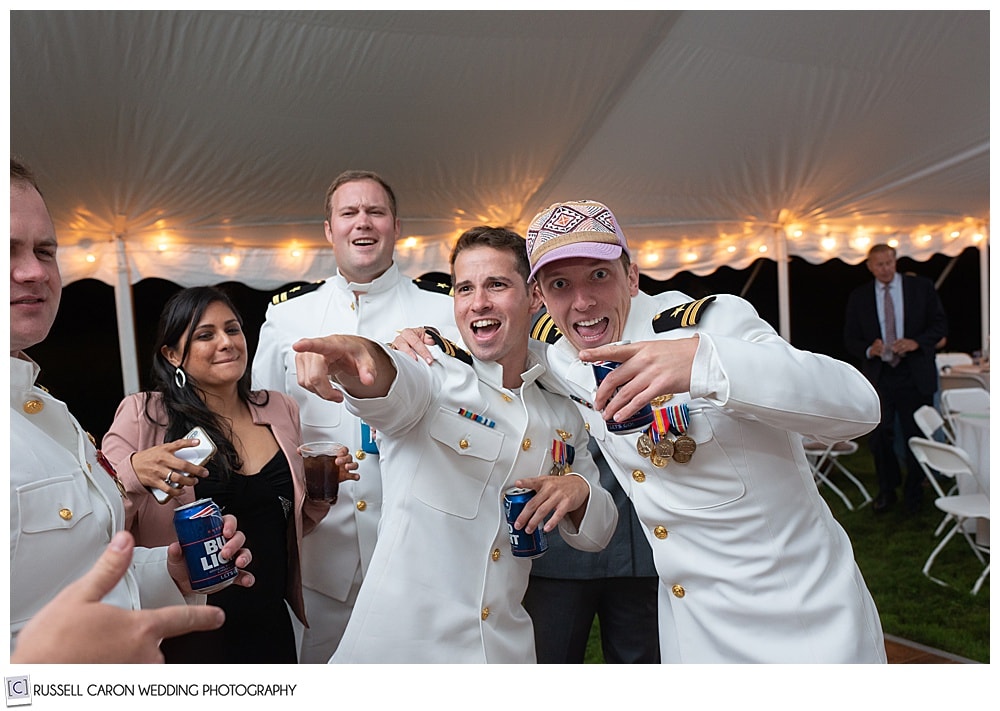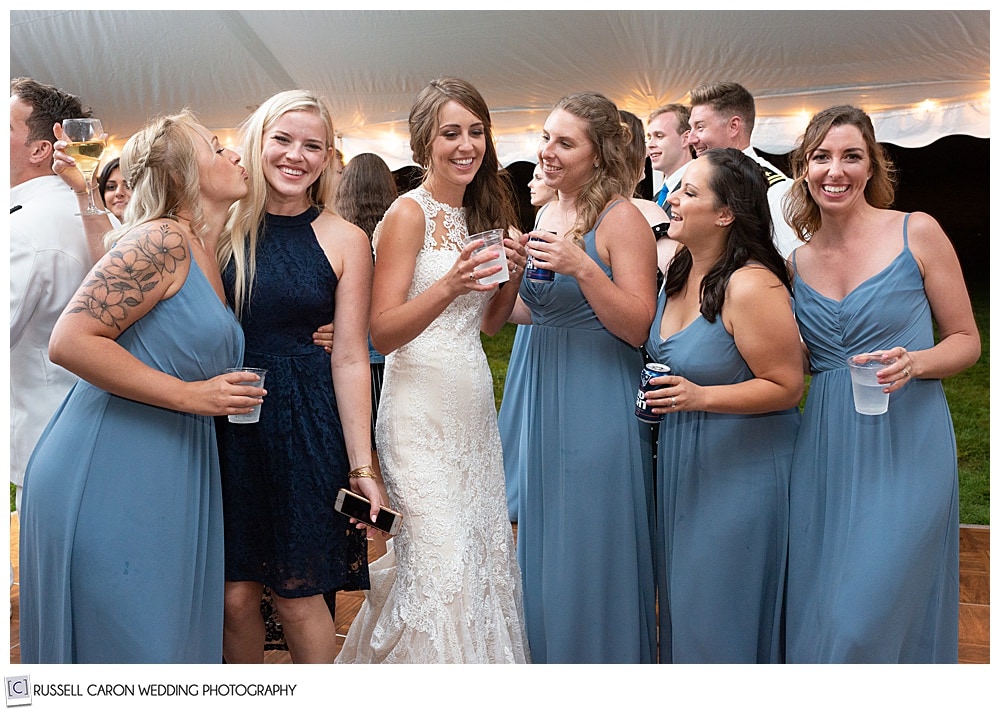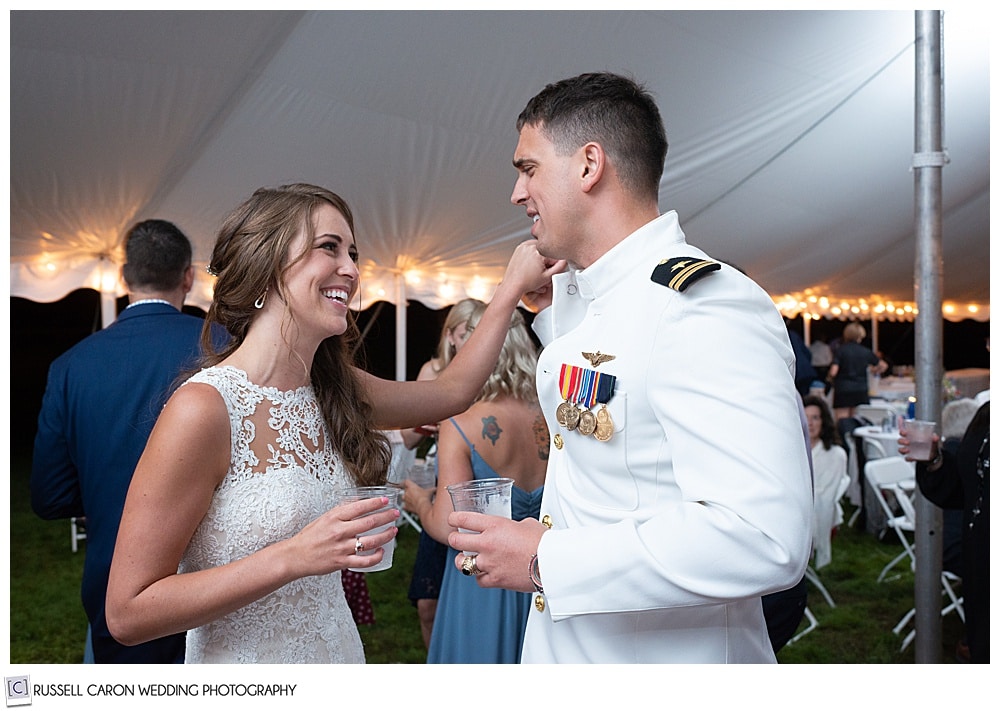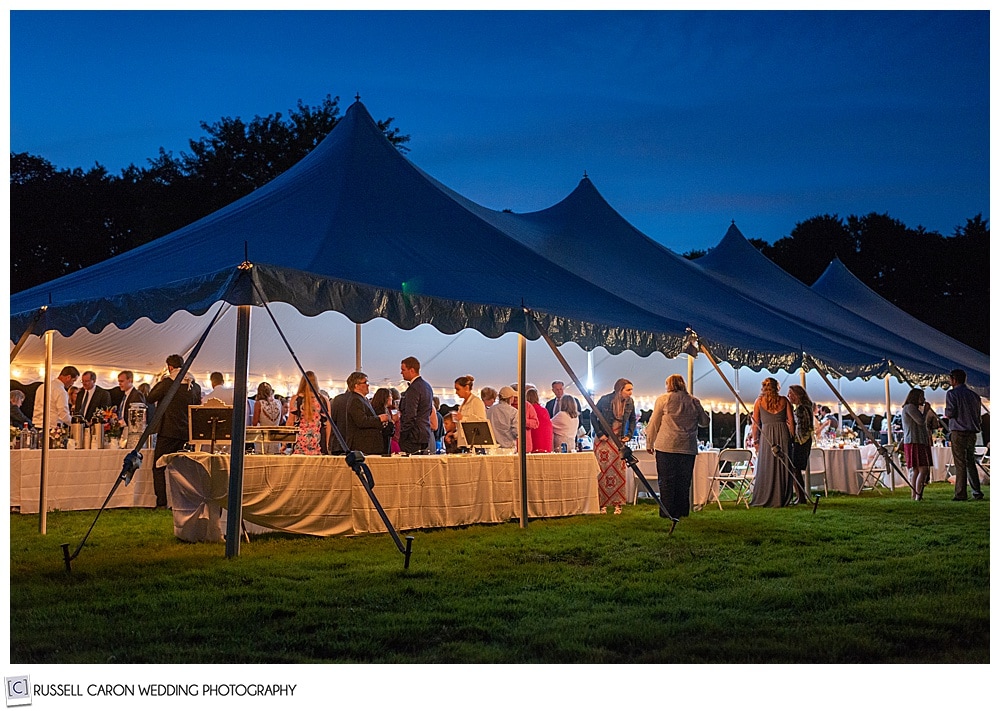 Venue: Private Residence
Photographers: Russell Caron Wedding Photography, photographs by Liz Caron and Michele Stapleton
Officiant: John Fitzherbert
Florist: Honeysuckle Way Flowers
Band: Silver Arrow Band
Makeup Artist: A New Leaf Salon
Wedding dress boutique: Cristina's Bridal
Wedding dress designer: Pronovias
Cake and cupcakes: Sharon Sirois
Catering Company: Knead Thyme Catering
Tent and rentals: New England Tent & Awning Co.
Photobus: Ruby, the VW Photobus by Photobooth Planet
Dresden Maine wedding photographers, Russell and Liz Caron, are romantics at heart who love photographing people in love. Are you getting married? No matter where your wedding is located, we'd love to travel there and take breathtaking wedding photos. Just like we did for Amy and Andrew! For more information contact us right away!