Coastal New England Engagements
While we love coastal New England engagements, the weather can be difficult to predict in the month of December. Megan and Ryan live in Boston, and met us in Salem, MA, for an engagement session on a Sunday morning in December. It was certainly chilly, but in places where the wind was calm, it wasn't as bad.  The light, however, was really nice, to which we, of course, give high marks. We could not be more pleased with the outcome! Megan and Ryan were so friendly, that after an hour together, we felt like long-time friends. We're looking forward to seeing them again, at their wedding in September 5, 2015 at the Sebasco Resort in Phippsburg, Maine!
One of several of our favorites, at this colonial building along the waterfront wharf, follows.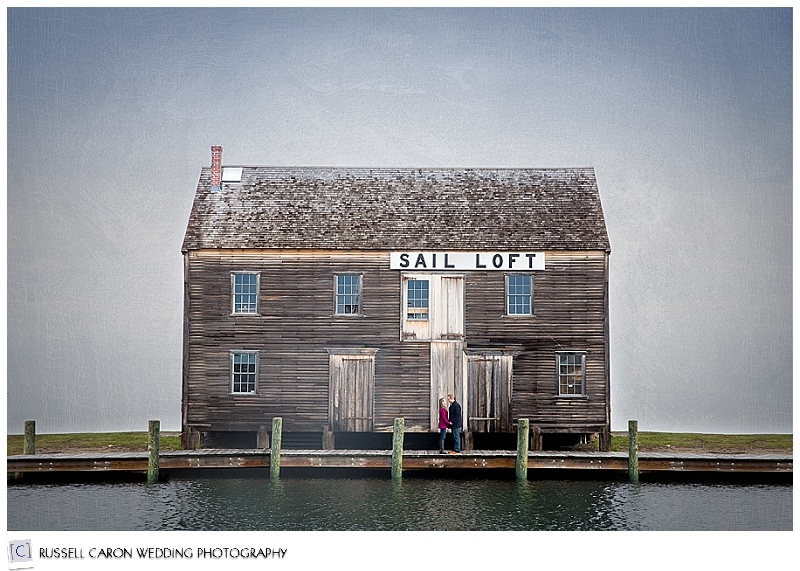 The Salem Pickering Wharf area reminds us of similar coastal Maine towns; full of shops and restaurants and just an idyllic setting for a couples shoot.  As are the weathered buildings and marina areas.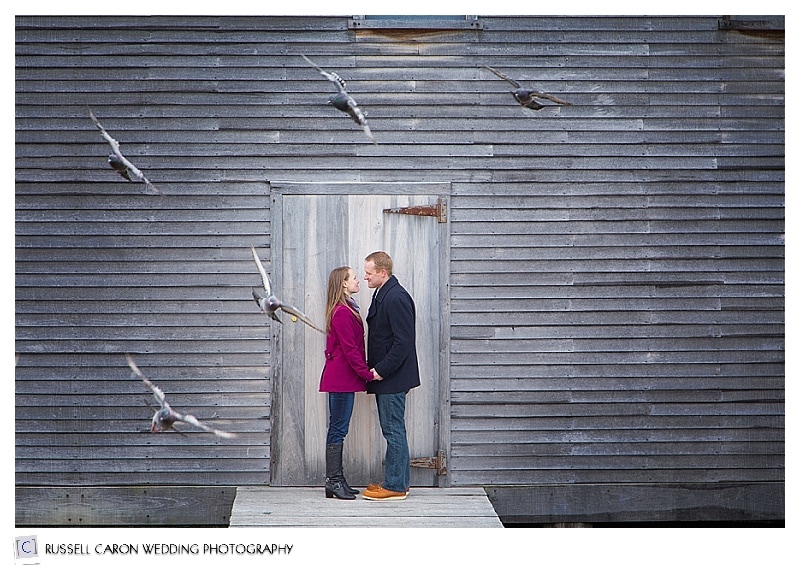 We love how the birds scattered in formation just as Liz was making this image along the side of the 'Sail Loft' building shown above.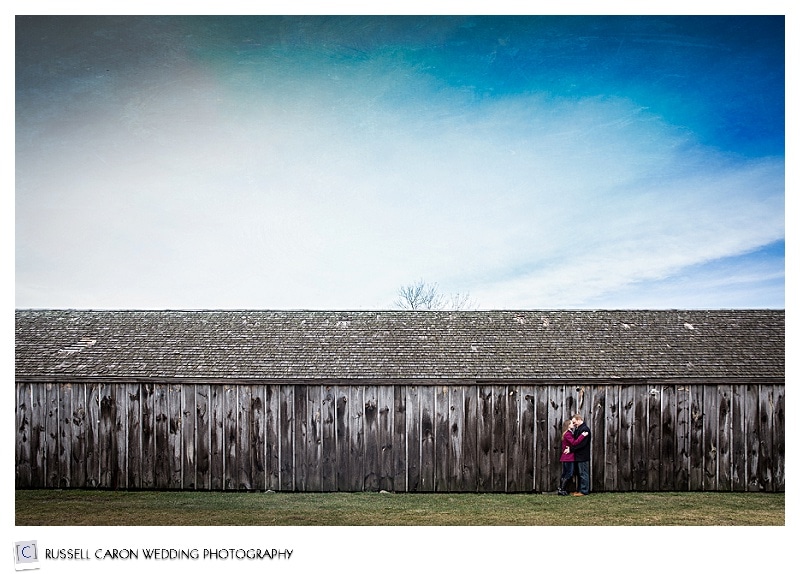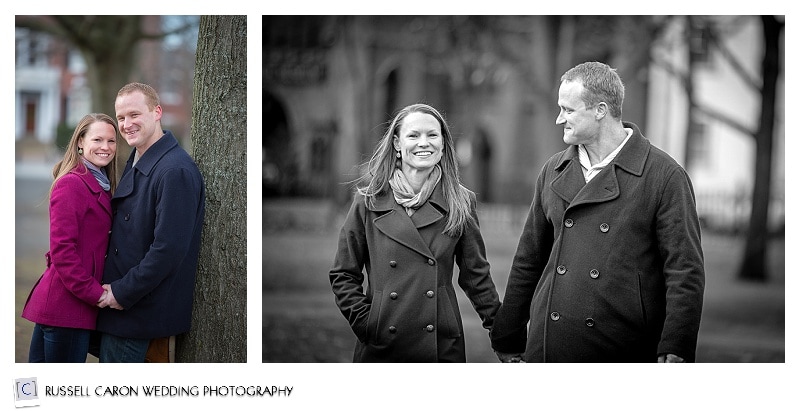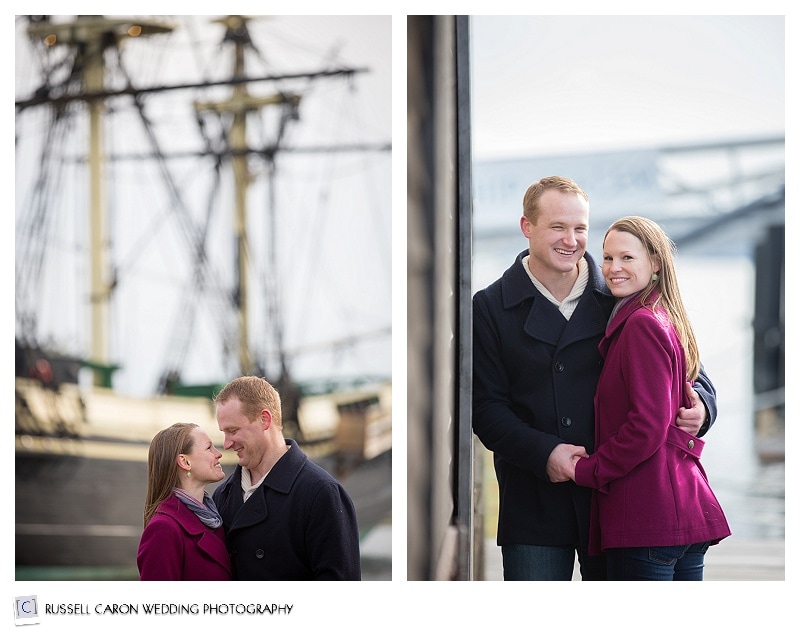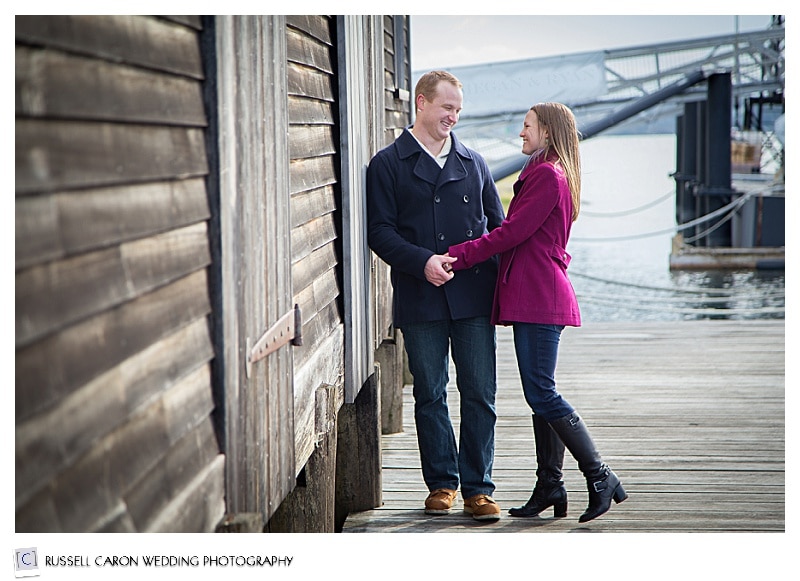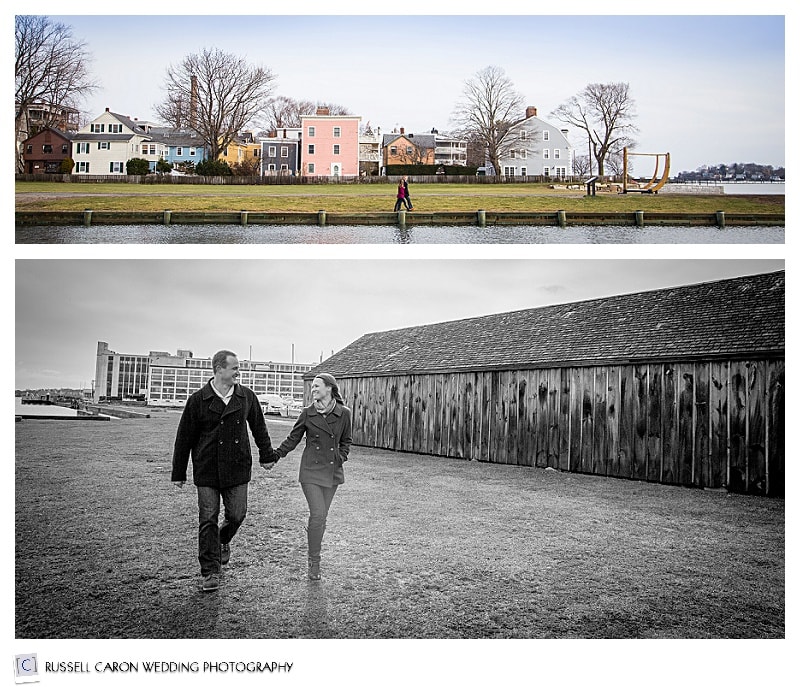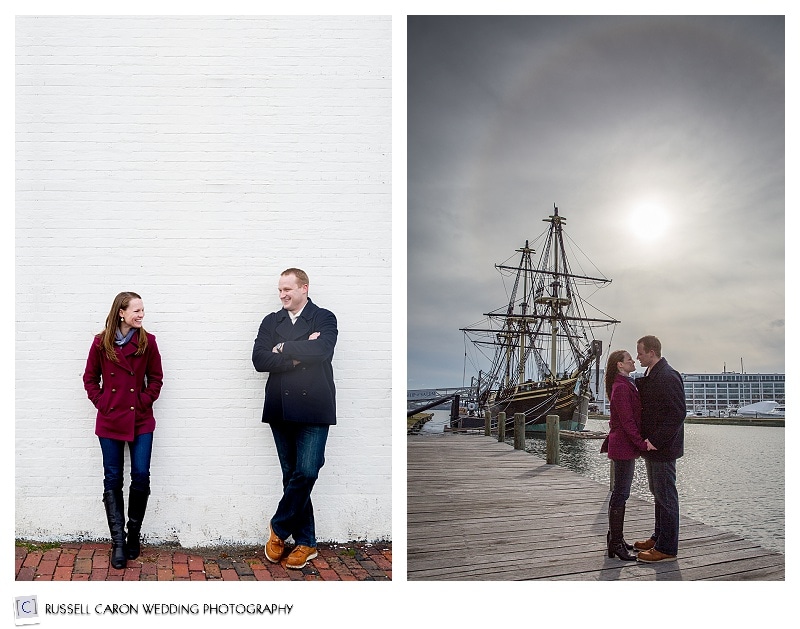 Above right, an icy halo surrounds the sun at this photo taken at the Friendship of Salem sloop.  We are thinking a return trip in the summer months to this very spot will be a great day trip. This sailing vessel is a replica built by the National Park Service.  The original schooner dates back to 1797 and was part of the mercantile fleet in Salem.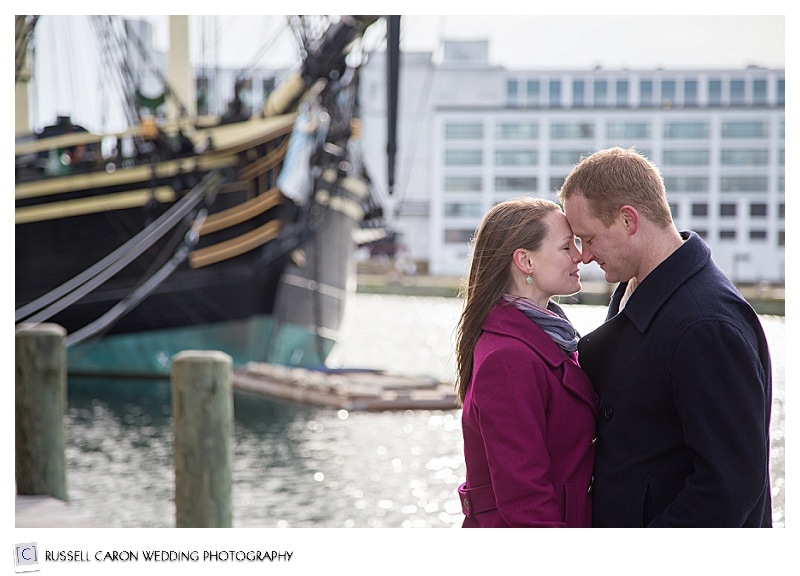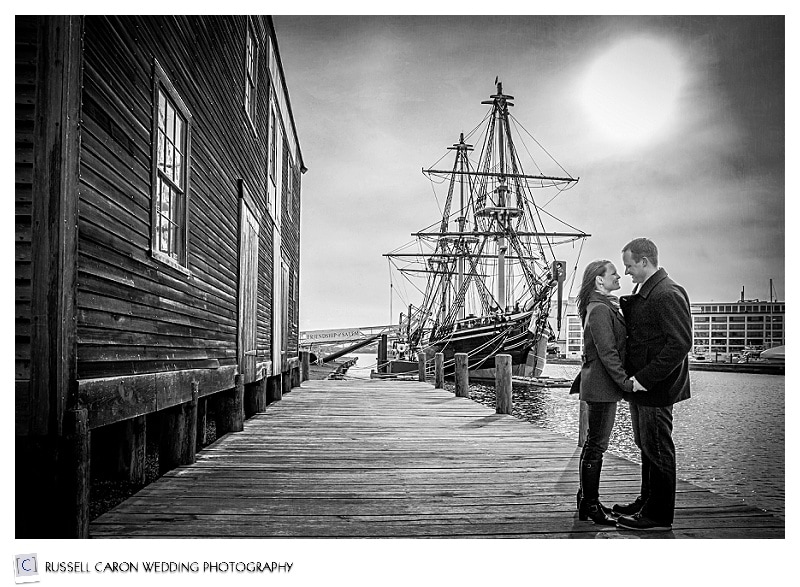 Our travels with Megan and Ryan took us by the historic Hawthorne Hotel, and across the street to the Salem Common, below.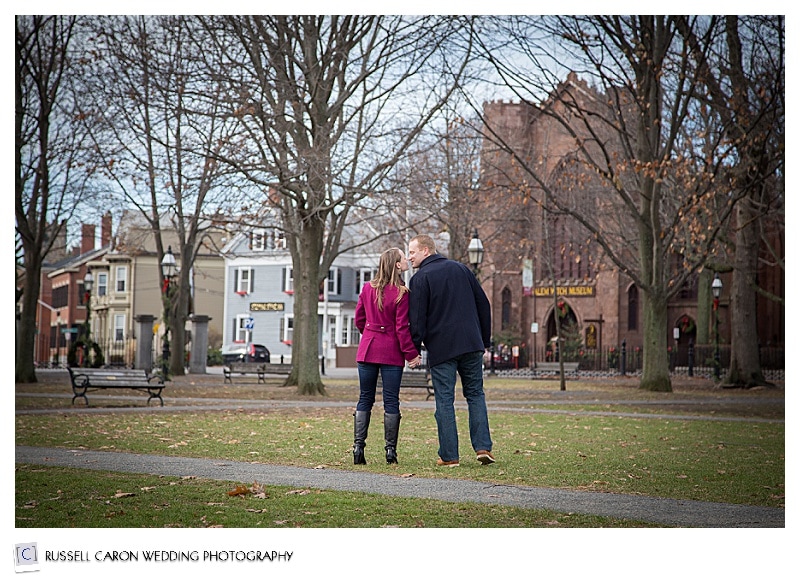 Russell Caron Wedding Photography loves not only coastal New England engagements, but engagements and weddings in whatever location you can think of! Whether you are looking for engagement photos and/or wedding photography, let us be a part of your wedding day, and we will create breathtaking memories of your special day. For more information, please contact us right away!