Breathtaking Wedding Images Countdown | 34 & 33 | The Top 50 Images of 2015
Every year at this time we have the really fun task of picking the best of our breathtaking wedding images — the 50 images that spark our emotions and impact our senses like no others. Sometimes they're obvious picks, and other times less so. But there is always a reason behind our choices.
December 9, 2015: Our #34 and #33 breathtaking wedding images are today's features: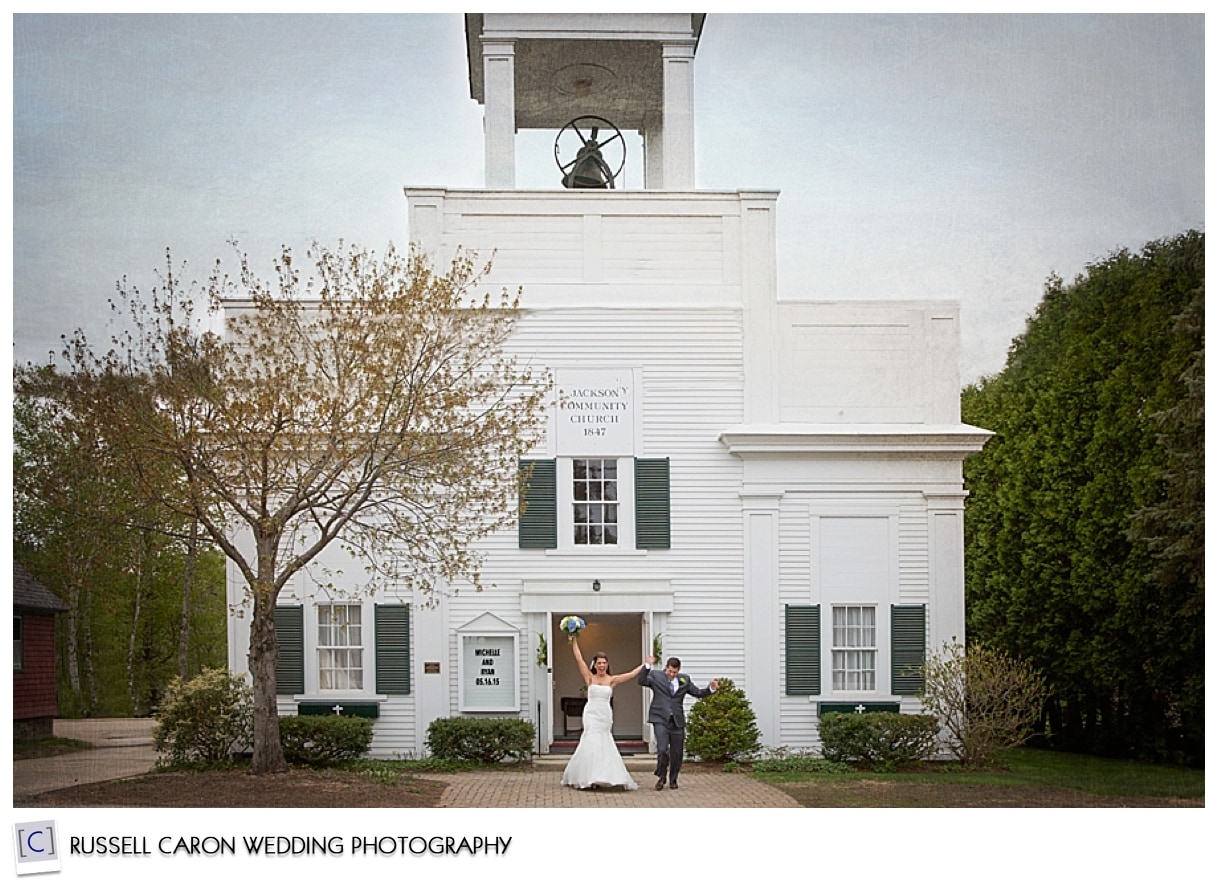 #34
Michelle and Ryan couldn't have had a more happy and fun exit from the Jackson (NH) Community Church on a late spring afternoon this past May. Their body language and expressions of joy speak volumes, and if every one of our photographs spoke "a thousand words" it is this one. It's out #34 top photo of 2015. We're happy about that, and we're happy that they're happy, too! Here are the highlights of Michelle and Ryan's New Hampshire wedding at the Wentworth.
Photograph by: Russell Caron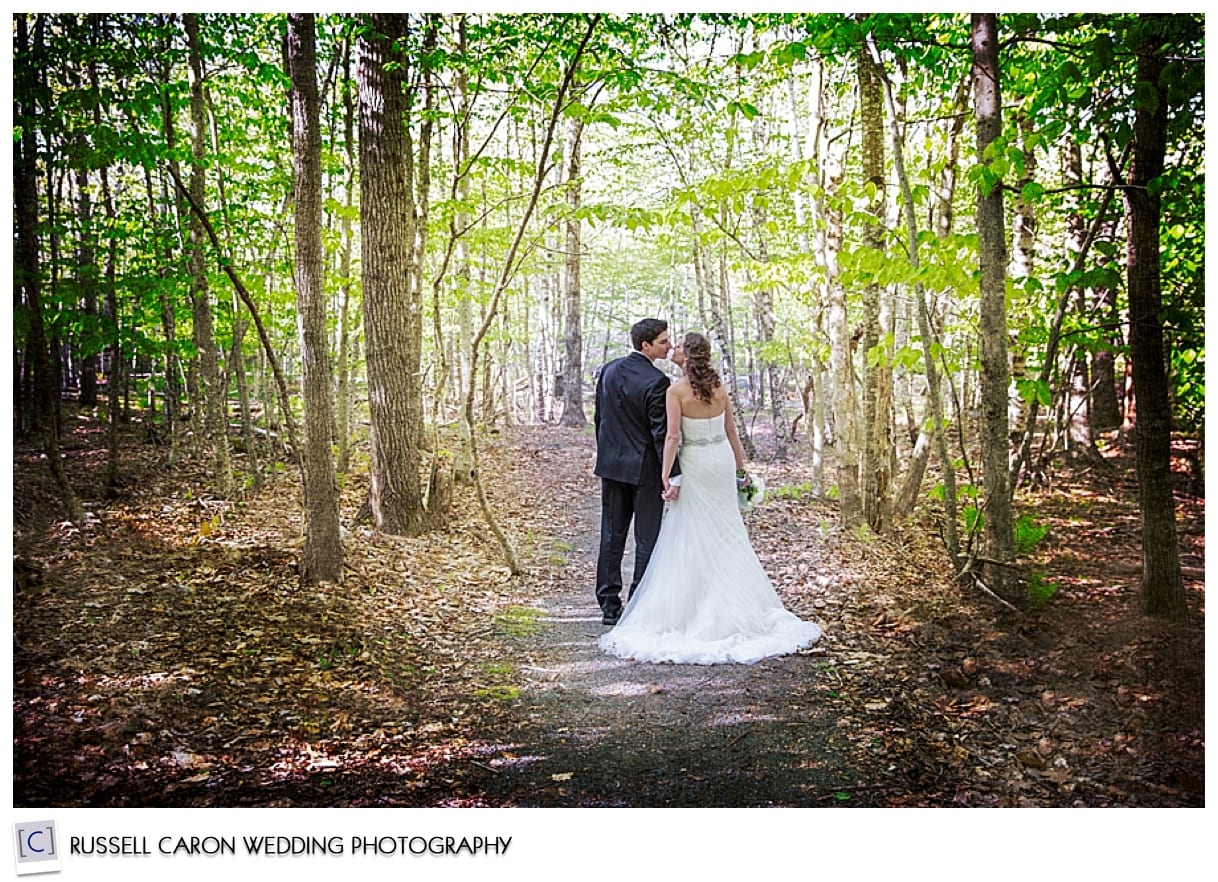 #33
Laura and Chad had a beautiful wedding at the Atlantic Oceanside Hotel in Bar Harbor. Acadia National Park, too beautiful, pristine, quiet, (and close!) to pass up. So, again in May, we took Laura and Chad on a well-scripted loop through certain places in the park, and loved every moment with this couple who is, like so many of our couples, so perfect for each other. We loved their pose, which was all theirs, and the light here near the Jessup Trail. As our #33 favorite shot of the past season, that says a lot, as that's 33 out of about perhaps as many 150,000 photos. Here's a link to see the rest of Laura and Chad's Bar Harbor wedding.
Photograph by: Russell Caron
Stay tuned for more of our breathtaking wedding images countdown from the Top 50 of 2015! Stay tuned! Tomorrow will feature two more fantastic photographs, our #32 and #31…each day we're getting closer to the #1 spot!
Russell Caron Wedding Photography puts the fun into wedding photography for Maine wedding couples. Feel the love as this dynamic pair effortlessly capture each of your cherished moments, producing natural poses and unparalleled art for your special day. For more information, please contact us right away!