Artistic Wedding Images Countdown | 36 & 35 | The Top 50 Images of 2015
Every year at this time we have the really fun task of picking the best of our artistic wedding images — the 50 images that spark our emotions and impact our senses like no others. Sometimes they're obvious picks, and other times less so. But there is always a reason behind our choices.
December 8, 2015: Our #36 and #35 artistic wedding images are today's features: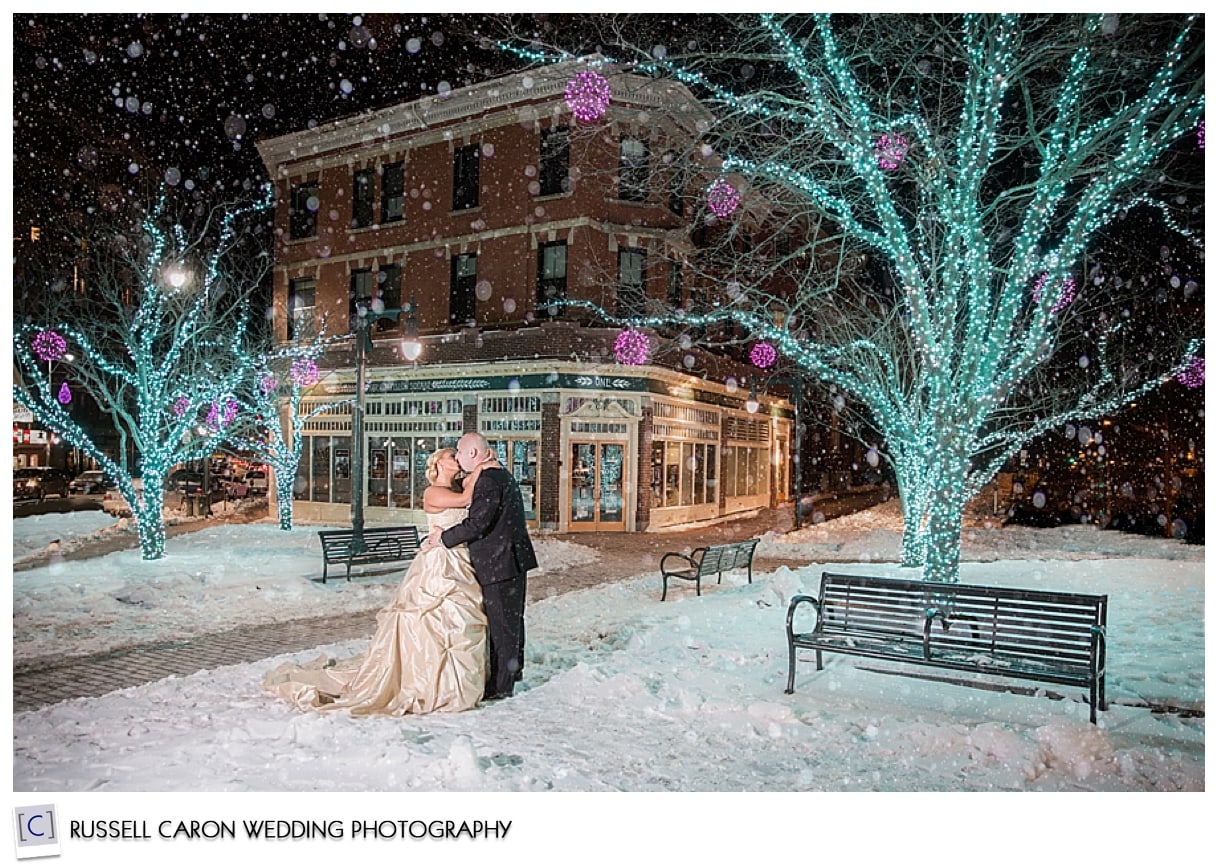 #36
Hired because Jordan saw a photo for a winter wedding we photographed a year earlier, we were more than pleased to be able to make this image for Jordan and Brandon in January. As we traveled between their wedding ceremony at the First Parish Church in Yarmouth and the Ocean Gateway Terminal for the reception, and after having done some planning the day before for potential places to stop for a wintry scene, the limo they were in followed us to a stop in this beautifully and seasonally-festive square in the heart of downtown Portland. A combination of the ambient lighting and our own small portable lights brought this image all together. Those few minutes in the deep cold (Jordan, you were a real trooper to do this!) will play out as a lifetime of memories. You can see their wedding highlights at Portland Maine Winter Weddings, Jordan and Brandon.
Photograph by: Russell Caron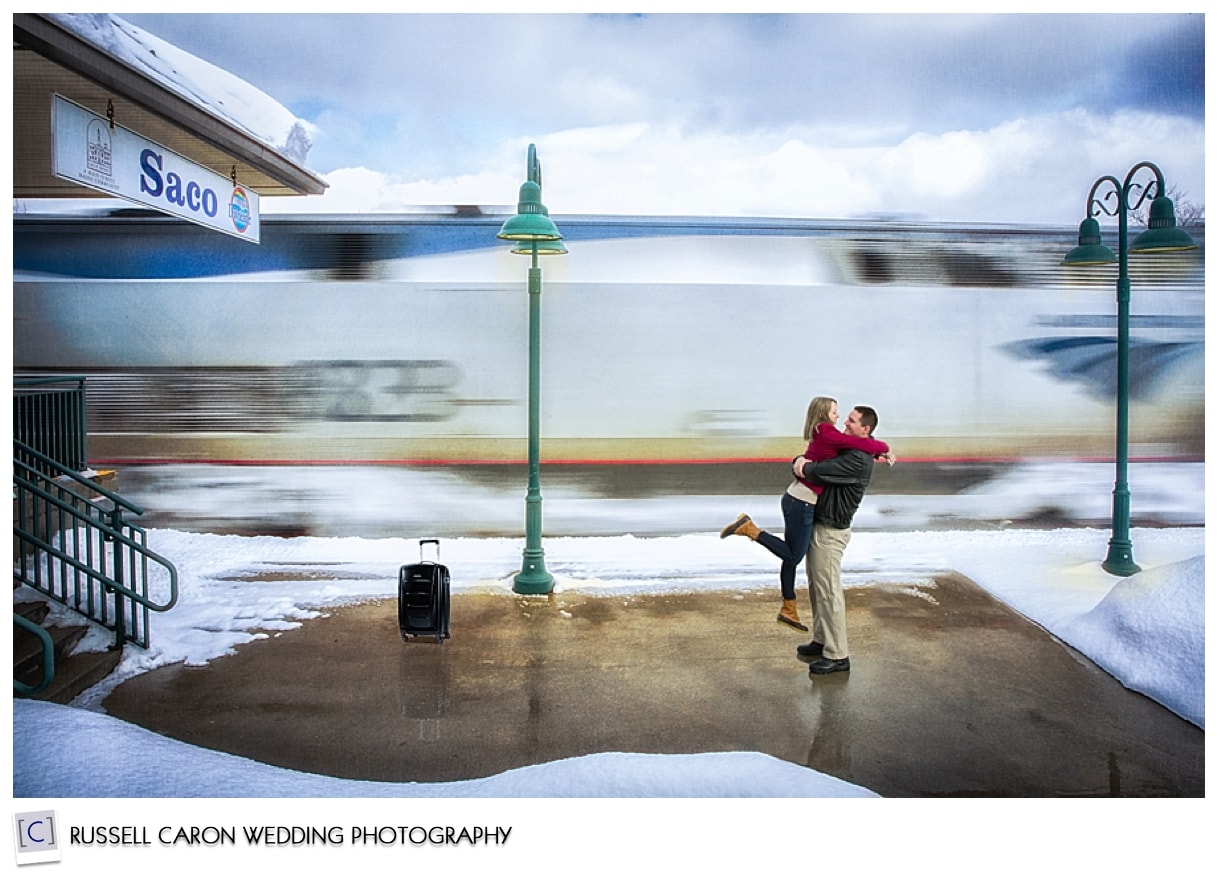 #35
Hannah and Mike live in the Carolinas but Mike is originally from New England and his parents live locally. They decided on a summer wedding in Maine (and yes, it'll be seen in this countdown, too!) and in a planning trip in the winter we decided to have a fun engagement session in our local area. We love this shot at the nearby Amtrak station and that Hannah and Mike precisely followed our request to stand very still while we used a very slow shutter speed to blur the moving train in the background, which is 100% as-shot. 8″ of fresh fluffy white snow the night before, along with a little melting on the cement and clearing blue skies in the background round out the ingredients that made this a top pick of ours for the year. You can view our favorites from Hannah and Mike's snowy southern Maine engagement.
Photograph by: Russell Caron
Stay tuned for more of our artistic wedding images countdown from the Top 50 of 2015! Tomorrow will feature two more amazing photographs, our #36 and #35…each day we're getting closer to the #1 spot!
Russell Caron Wedding Photography puts the fun into wedding photography for Maine wedding couples. Feel the love as this dynamic pair effortlessly capture each of your cherished moments, producing natural poses and unparalleled art for your special day. For more information, please contact us right away!