New England Engagement
We met Colleen and Chris in Portsmouth, New Hampshire, for their New England engagement session on Saturday, September 27, 2014. These are two of the nicest people you will ever meet, easy, friendly, fun, and they photograph beautifully as you can see from the following photos! They managed to outshine even the fall colors! We'll be photographing their wedding in Nashua, NH, September 12, 2015, and can hardly wait to see them again!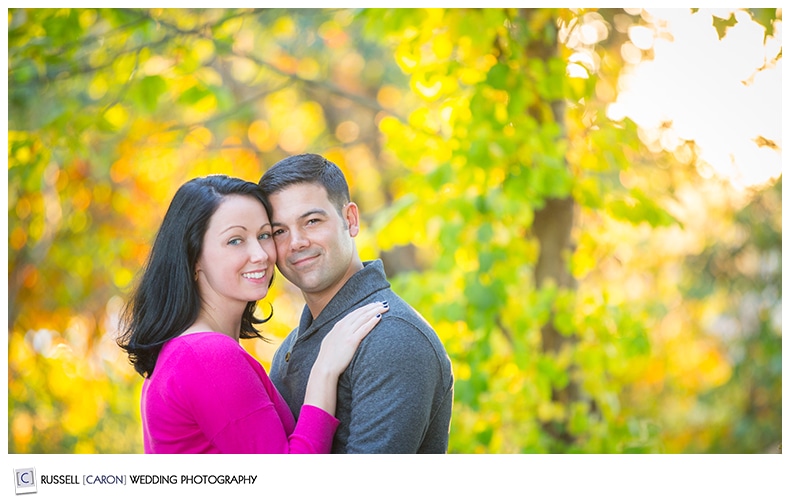 Portsmouth, New Hampshire, was a perfect choice to do an engagement session. There's nothing like New England in the fall, with the beautiful foliage (as seen in the photo above), crystal clear days and blue skies. Plus, being that Chris grew up in Portsmouth, it was a natural fit.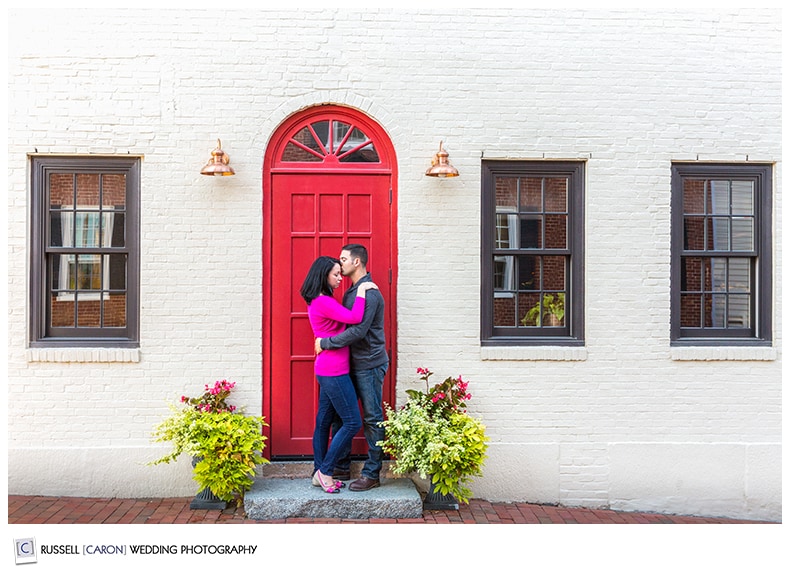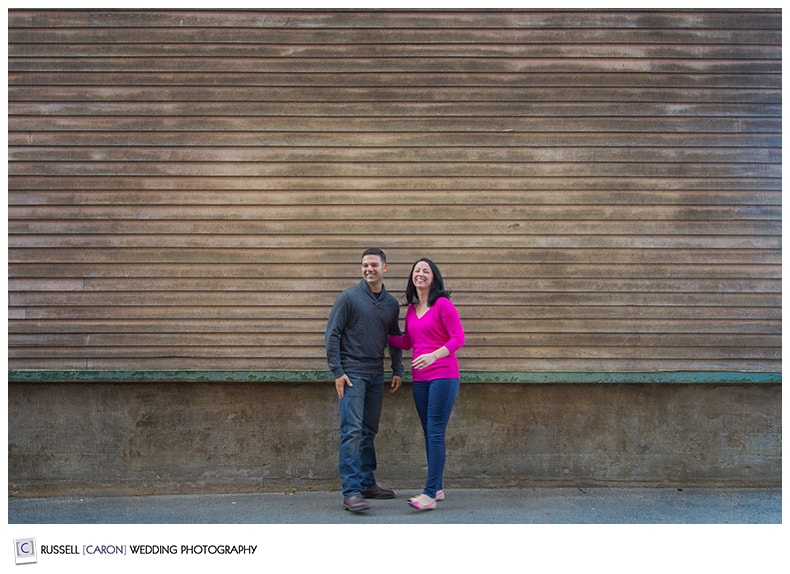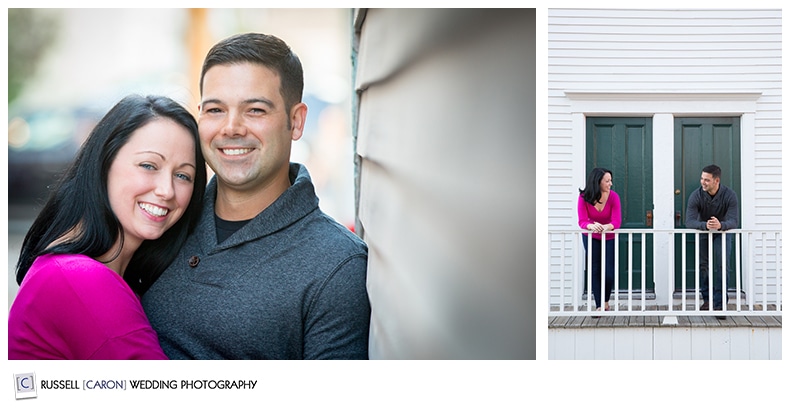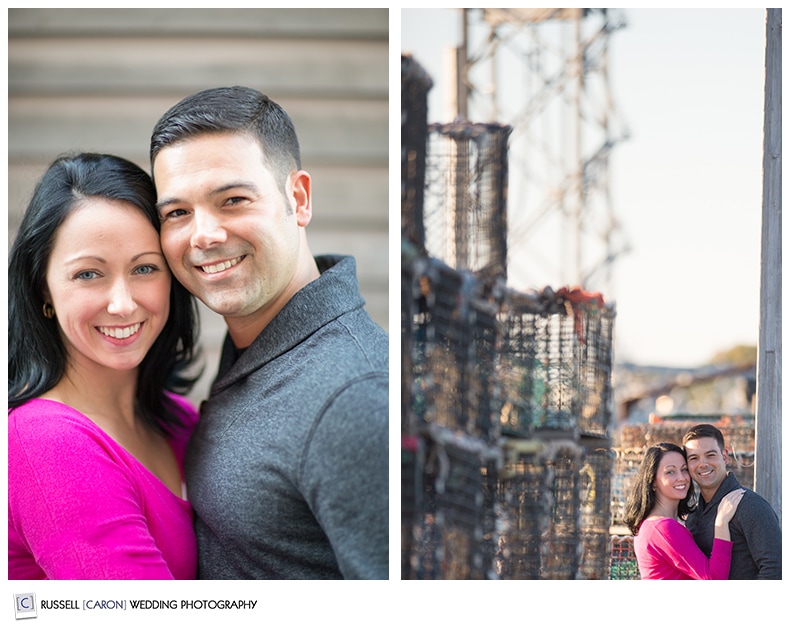 With a great blend of old New England architecture and the ocean, Portsmouth offers some great locations for photography. Above, Colleen and Chris walk hand in hand down Ceres Street, on the waterfront. Below, they pause in front of the side wall of an old brick building.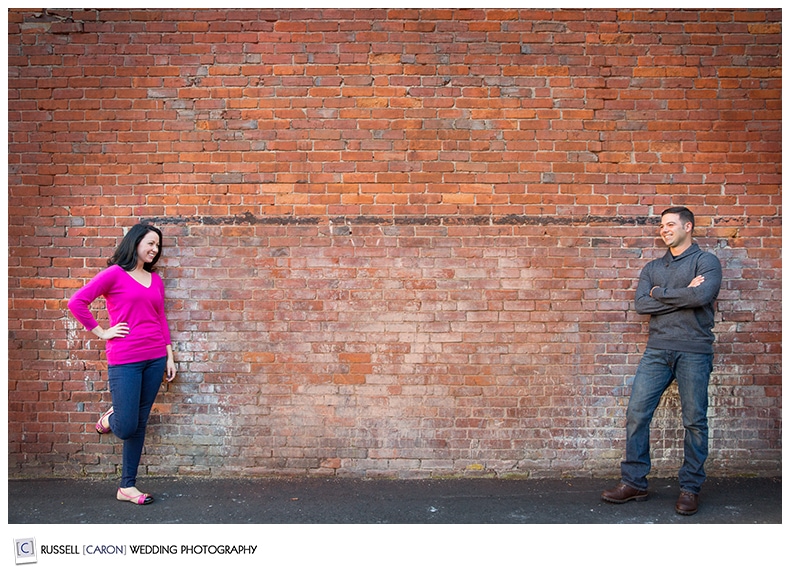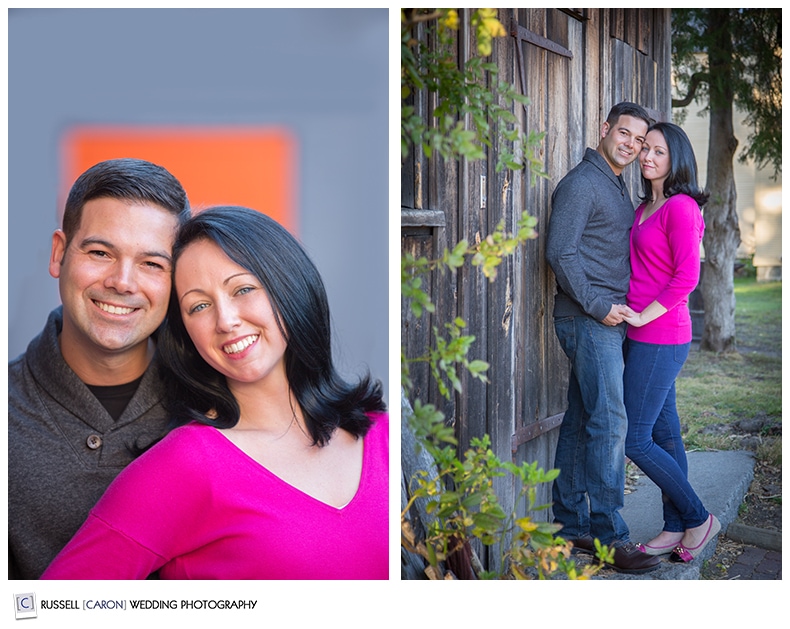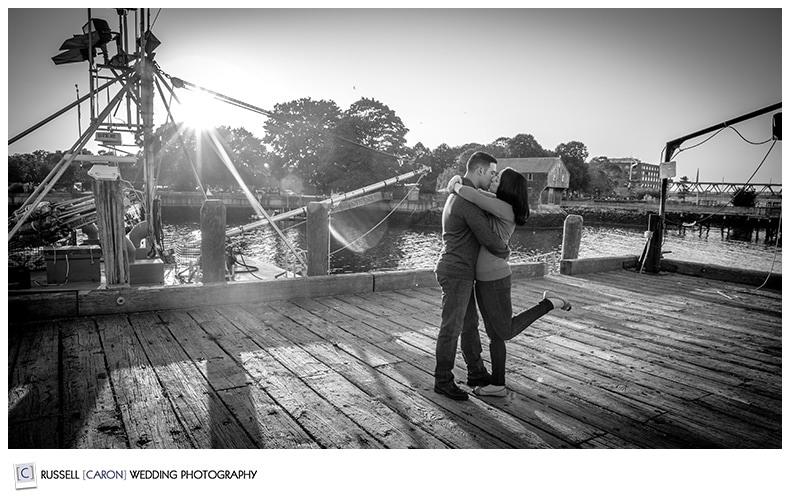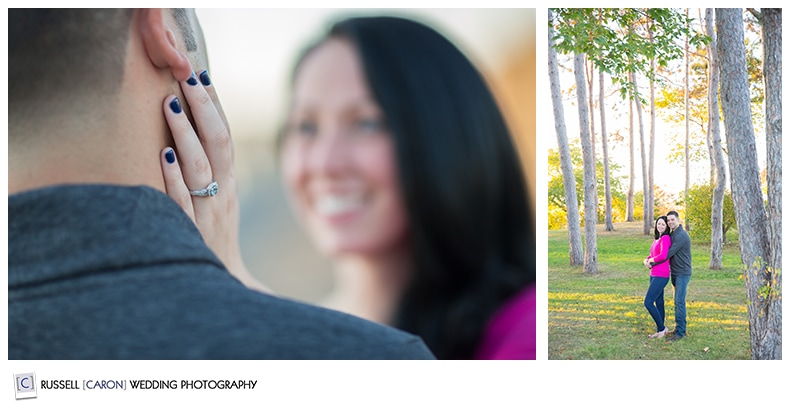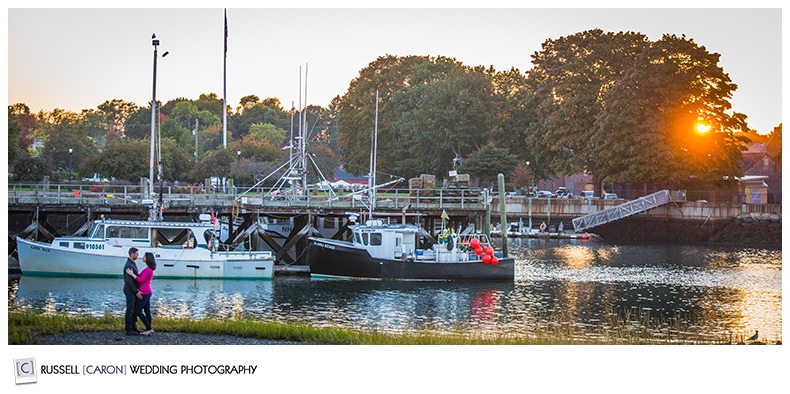 hh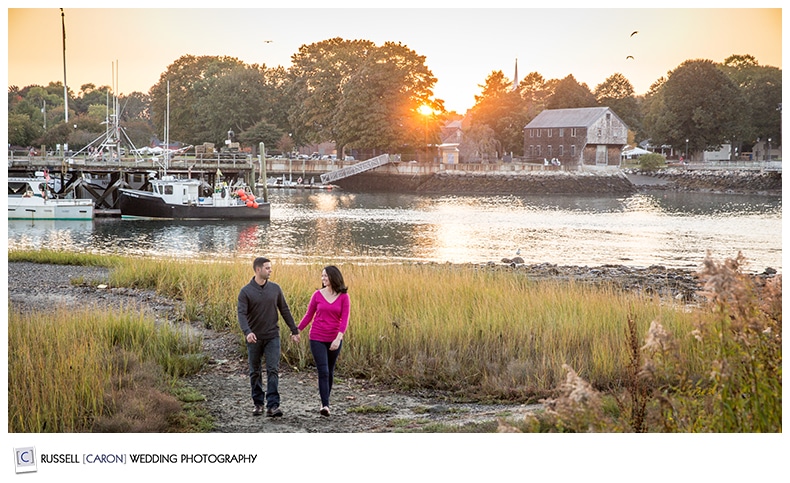 Ahh, the romance of a sunset along the water…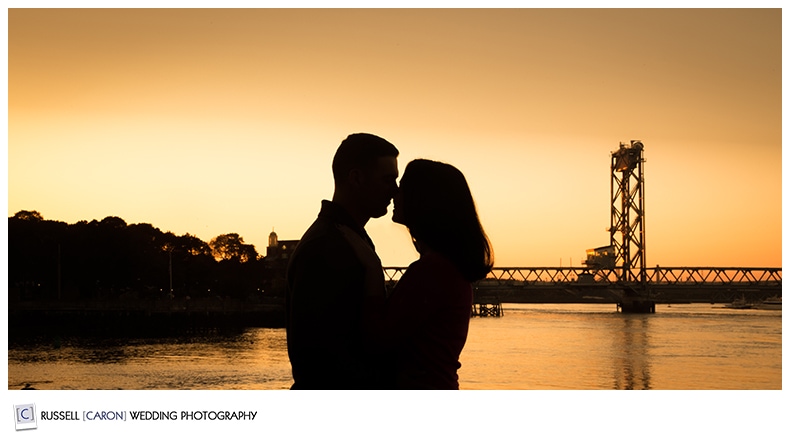 Colleen had expressed an interest in the Strawberry Banke history museum neighborhood of Portsmouth. A restored area near the waterfront, with Prescott Park across the street (photo, below), this location is rich with history, and produces some beautiful images.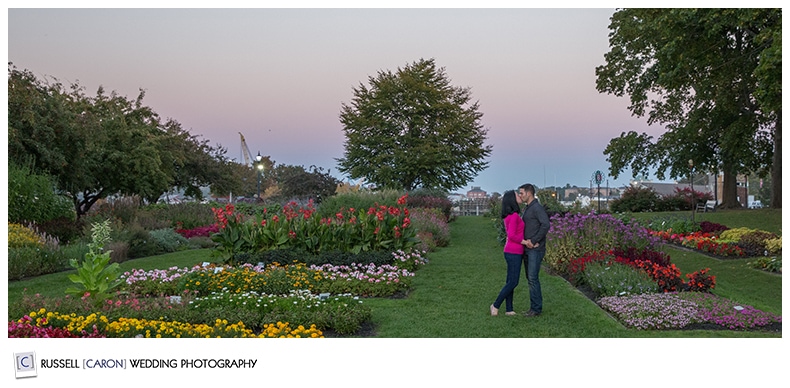 New England Engagement photographers, Russell Caron Wedding Photography, puts the fun into wedding photography for New England wedding couples.Feel the love as this dynamic pair effortlessly capture each of your cherished moments, producing natural poses and unparalleled art for your special day. For more information, please contact us right away!