Best Maine Wedding Photos | Maine Wedding Photographers
We're counting down the best Maine wedding photos of 2017!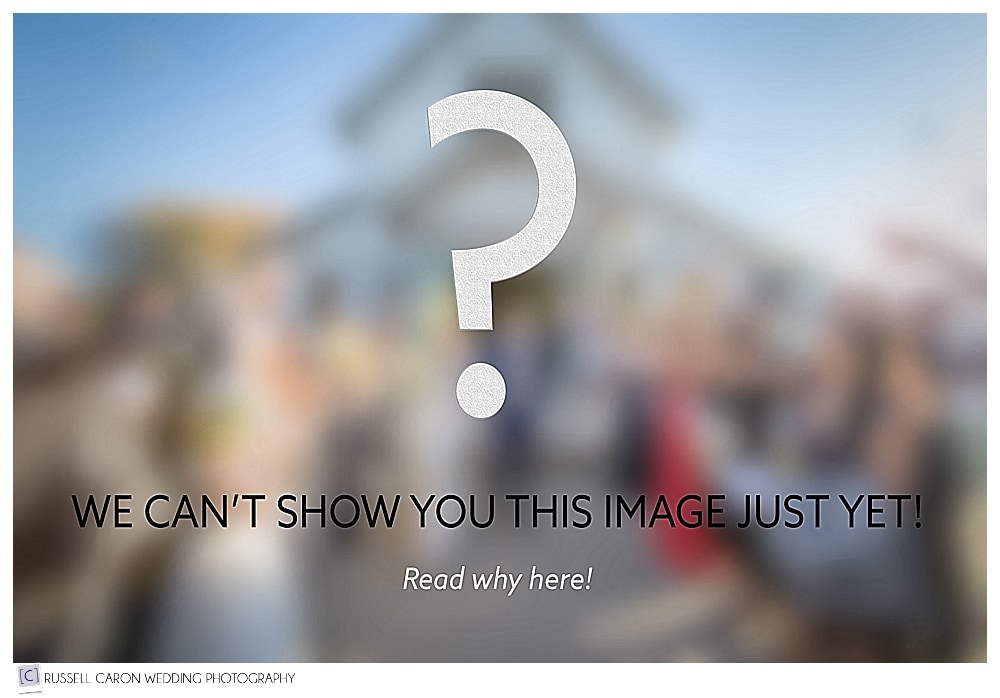 Huh? Why no photo??
We were part of the photography team (along with our friend Kim Chapman of Kim Chapman Weddings) for the Real Maine Weddings Magazine Real Maine Wedding of the Year for 2017 (try saying that three times fast!!!). We captured what we chose to be our #2 top wedding image of the year on that great day.
By contract with the magazine, we have to wait for it to hit the newsstands first. The magazine should be out during the last week of 2017. We'll be ok to show this to you on January 2, 2018, which is just a few days away, so the wait won't be too long!
The Real Maine Wedding of the Year is a contest from the owners of Real Maine Weddings Magazine. Couples enter via a video submittal that explains why they should win. In the case of 2017, a $100,000+ wedding on an island in Maine. (It was on Peaks Island, part of the city of Portland, this year). The finalists are voted in by a combination of public votes along with the sponsoring vendors.
Emily Corradina and John Robinson were this year's winners, and their full story will be in the Winter 2017/2018 issue of Real Maine Weddings, so that will be THE place to go for all the scoop!
Our #1 top wedding image of 2017 is going to be revealed tomorrow! And don't forger to watch this space on January 2 as we update this post with the actual photo!
Thank you for following the best Maine wedding photos of 2017! Tomorrow is #1, and you don't want to miss it!! Please comment on the blog post, and share!! Thank you 🙂
Maine Wedding Photographer of the Year 2016 and 2017 Russell Caron and his wife, partner, and co-shooter Liz Caron photograph weddings, and weddings only, from Boston to Bar Harbor and destinations worldwide. Let us tell you more about why choosing us as your wedding photographers could be one of the very smartest choices you'll make among your wedding day choices. Contact us today for more information and our availability for your wedding!