Kennebunkport Engagement
Tara and Steve met us during their mini-vacation to Maine from their home base in the Albany, NY area for a Kennebunkport engagement session on Friday, May 29, 2015. Kennebunkport holds a special place in Tara's heart, as she vacationed here during the summer for the past several years. So, it made sense to do a Kennebunkport engagement session in this beautiful area! It's easy to see why Kennebunk/Kennebunkport is a favorite; beaches, fields, excellent restaurants, inns and hotels, and a quintessential New England square, it's hard to beat!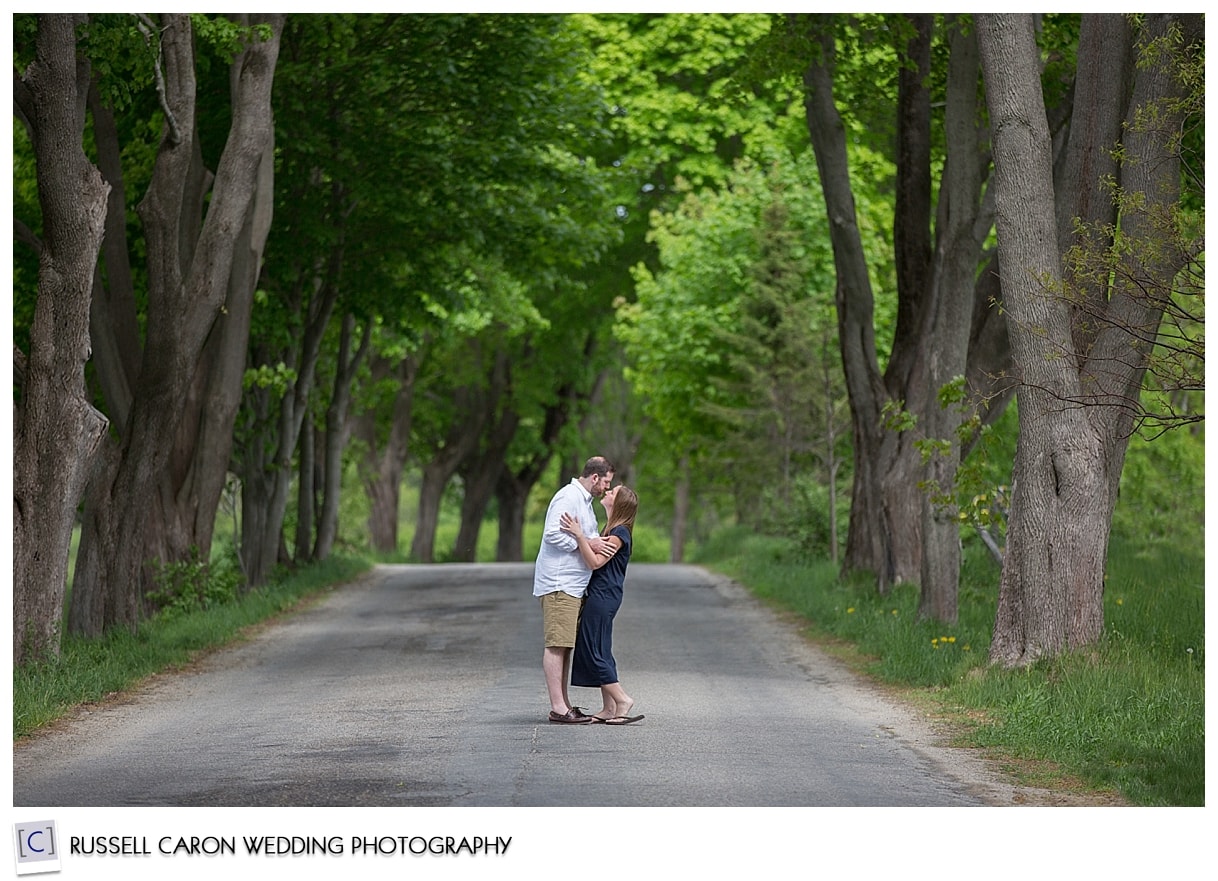 We started at Gooch's Beach in Kennebunk, a place where Tara and Steve love to visit. The day began with a cloudless sky and high tide. It was the perfect morning at the beach! You can't tell from the photo below, but there were many people enjoying the gorgeous morning at the beach.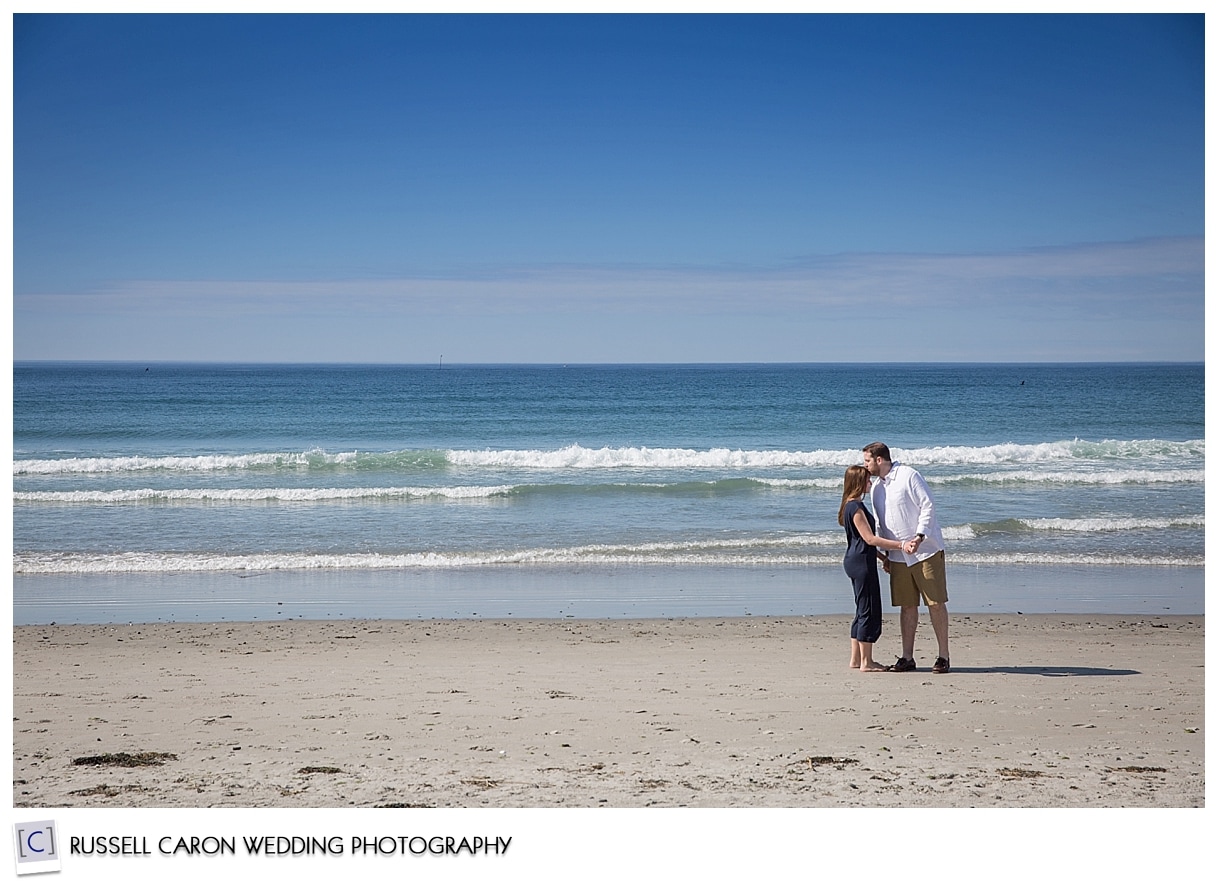 Tara's 3-almost-4 year old son, Landon, joined in the fun for a few shots! (below) The rest of the time he was too occupied playing in the waves slowing coming ashore with his aunt Morgan who was along for the trip.  Morgan is also, even more importantly, going to be Tara's Maid of Honor.
The breakwater at Gooch's Beach holds special significance to Tara and Steve, below. Logistics and the time of year prevented it, but if it had been possible, this is where Steve would have proposed to Tara.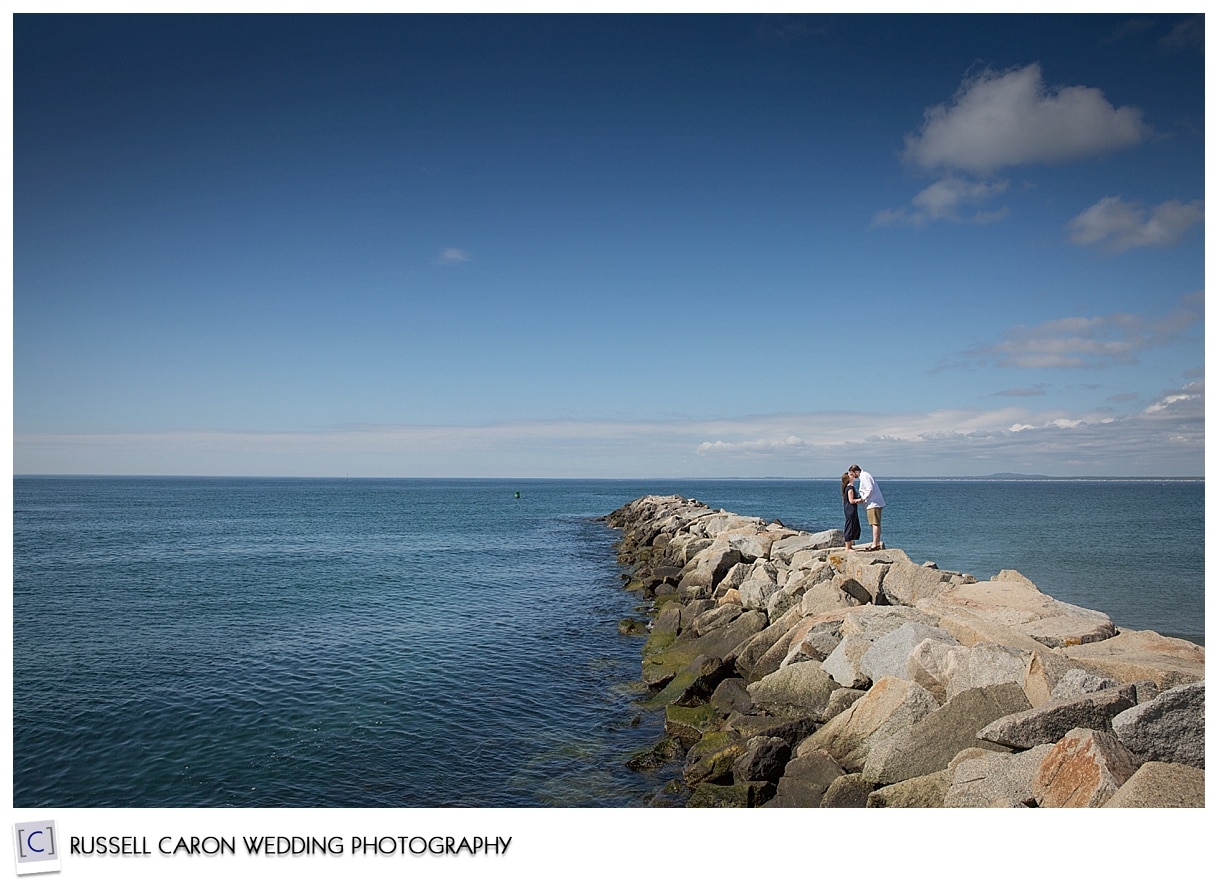 Easy and fun to be around, Tara and Steve made our morning so enjoyable! We especially love the special connection these two share, below.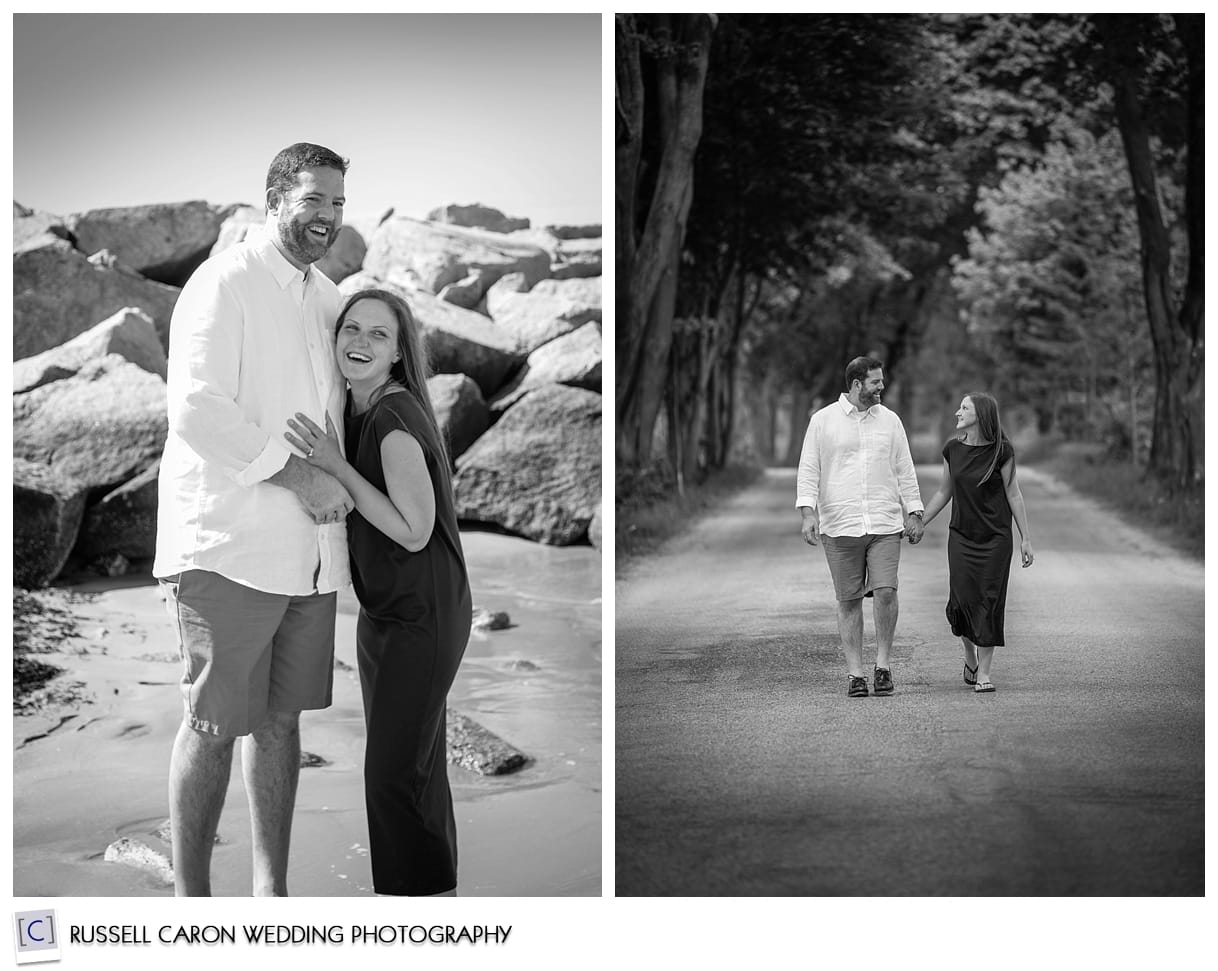 We found an empty field and a country road in Kennebunk, below, for a couple of quiet portraits.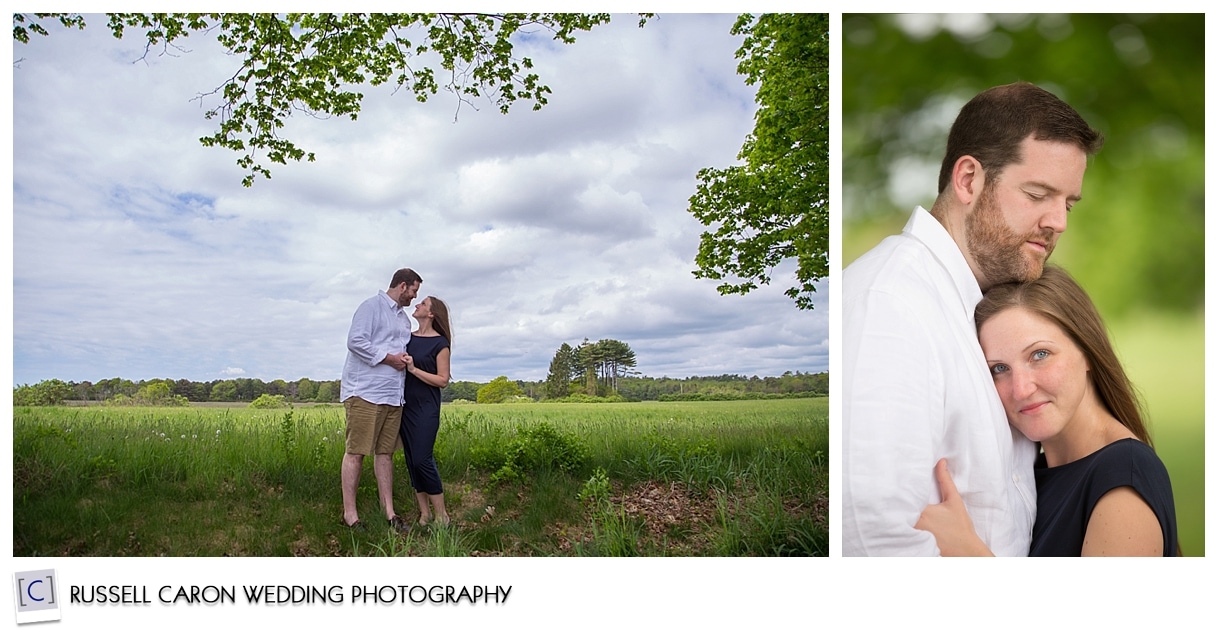 Dock Square in Kennebunkport is a favorite place to shop and eat! Nearby to Dock Square just over the line in Kennebunk is the Clam Shack, below, has one of the best lobster rolls in Maine!
We loved our Kennebunkport engagement session with Tara and Steve! We can't wait to see them again. The next time will be their wedding day, October 17, 2015. They're getting married at the Nonantum Resort, another favorite in Kennebunkport!
Kennebunkport engagement and wedding photographers, Russell Caron Wedding Photography, would love to join in your wedding day. Let us create the perfect memories of your special day. For more information, please contact us right away!