Boston Wedding Photographers
It was a spectacular evening New Year's Eve 2013, for Boston wedding photographers, just hours from the 2014 New Year, in Boston with Amelia and Keith. We especially love the fact that we had just enough time for a few quick image sets at Christopher Columbus Park. Amelia mentioned to us walking back to the party bus that she has, since a 10-year old girl, dreamed of having wedding photographs taken here at this location. We love that we had a quick few minutes in the deep cold to create these lifetime memories for Amelia and Keith. The beautiful church that served as the location of the wedding ceremony was St. Columbkille in Brighton, and the reception was along the Boston waterfront at the Seaport Hotel. Filled with warmth from friends and family, the cold air melted away into a very warm, loving, and especially memorable night.  Here are some more of our favorite images. We love the shots Liz captured with the men on the Northern Avenue pedestrian bridge with its dramatic up-lighting. These Boston wedding photographers had a wonderful time New Years Eve 2013-2014 in Boston with this great couple, friends, and family!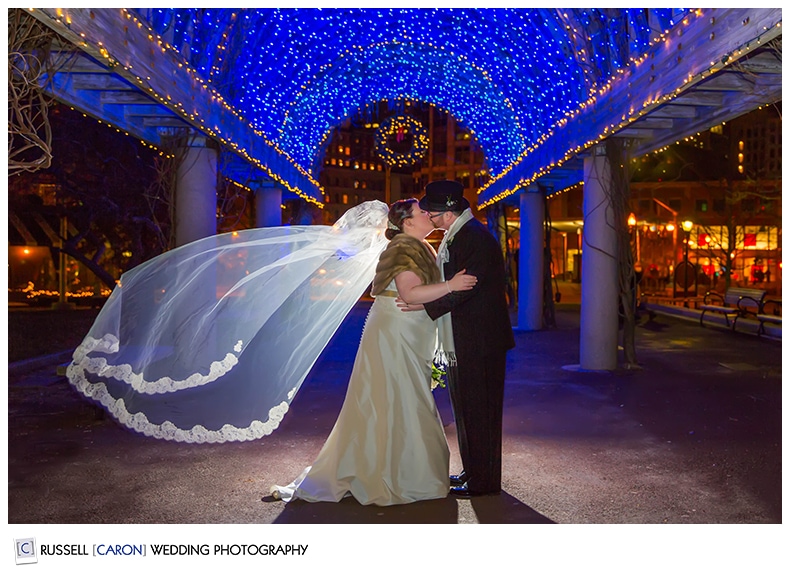 Above, such a dreamy quality with Amelia's veil blowing in the breeze.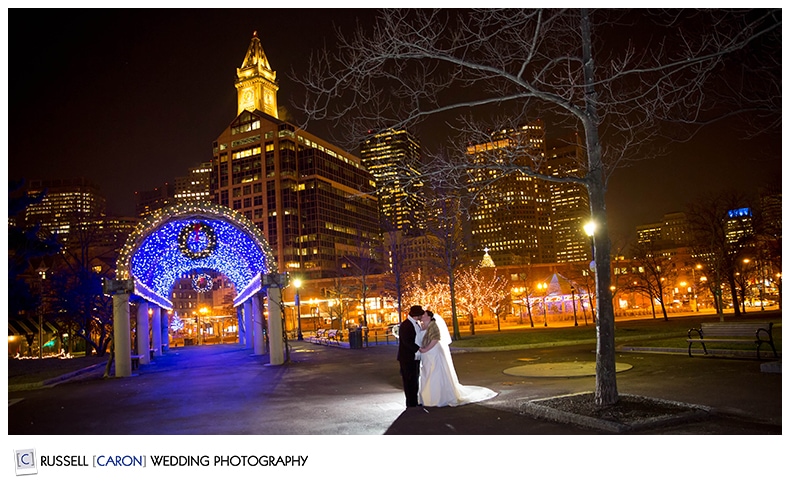 Above, though early in the evening, we had the park to ourselves!
Amelia's bridesmaids, above, holding chalk boards that say where they met the lovely bride.
Keith and his groomsmen braved the cold, above and below.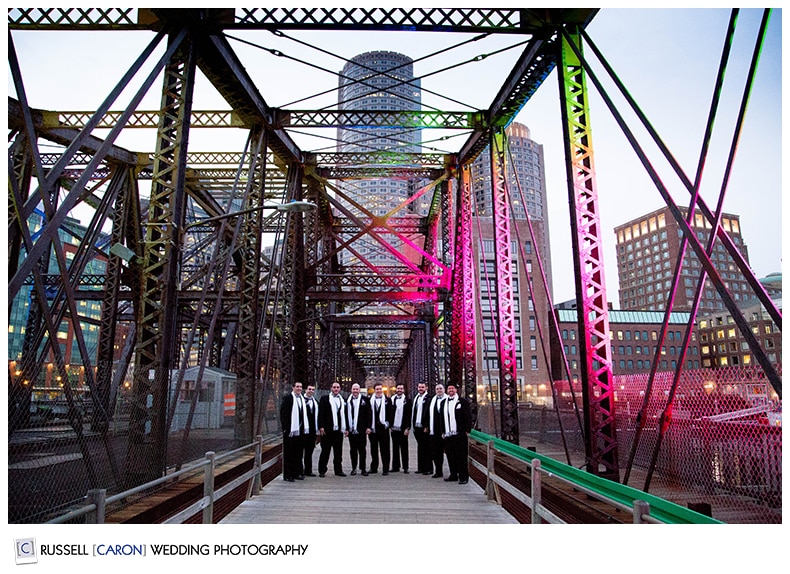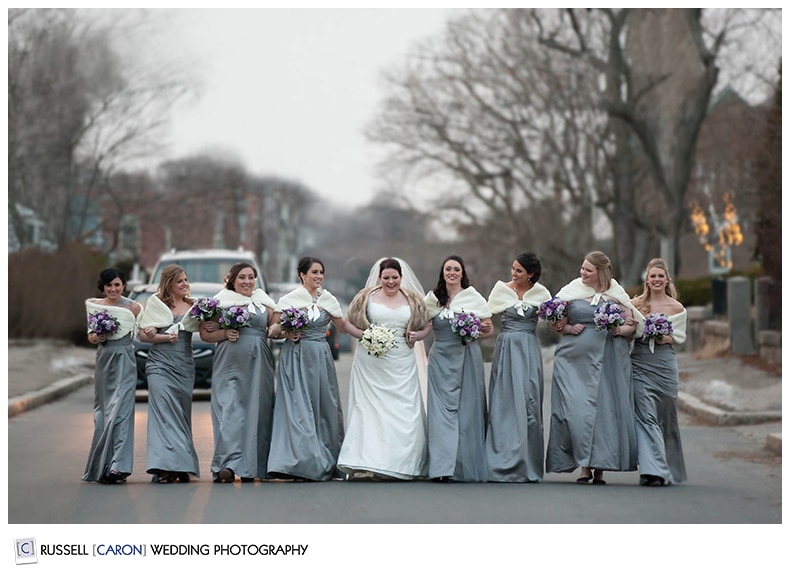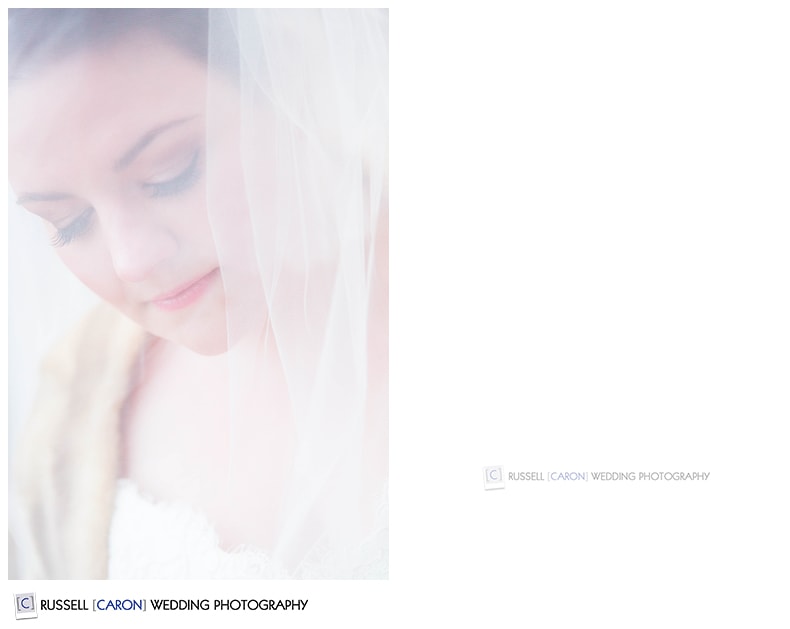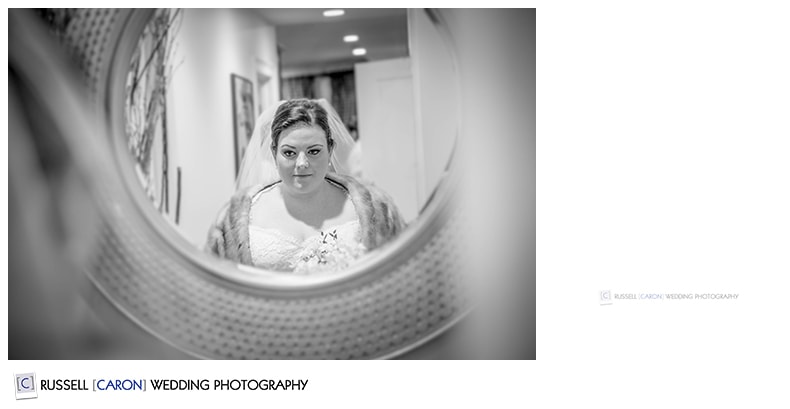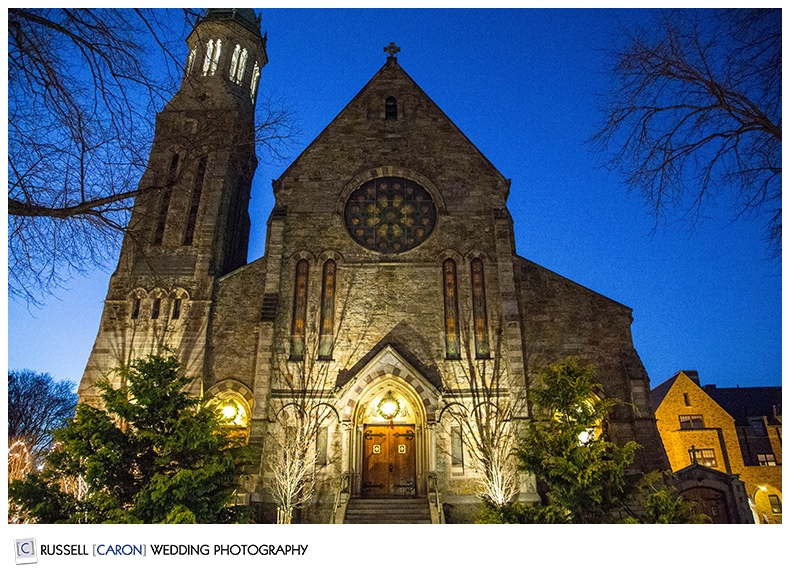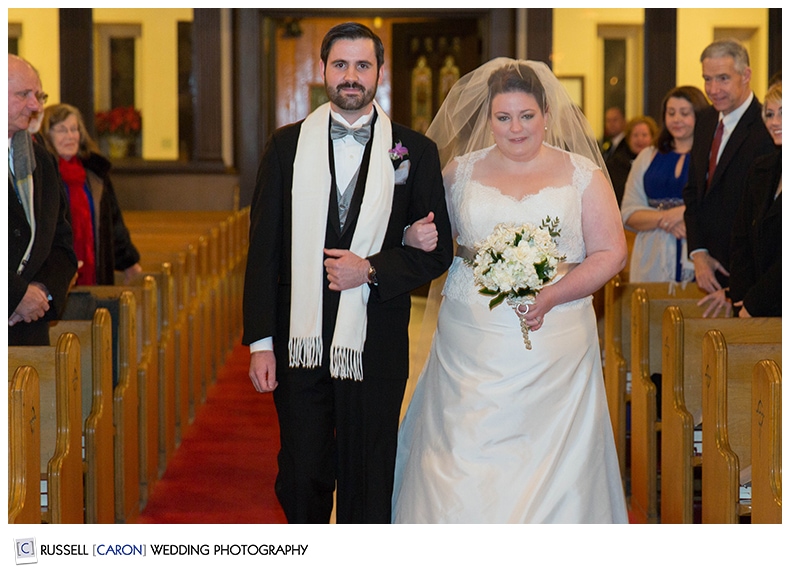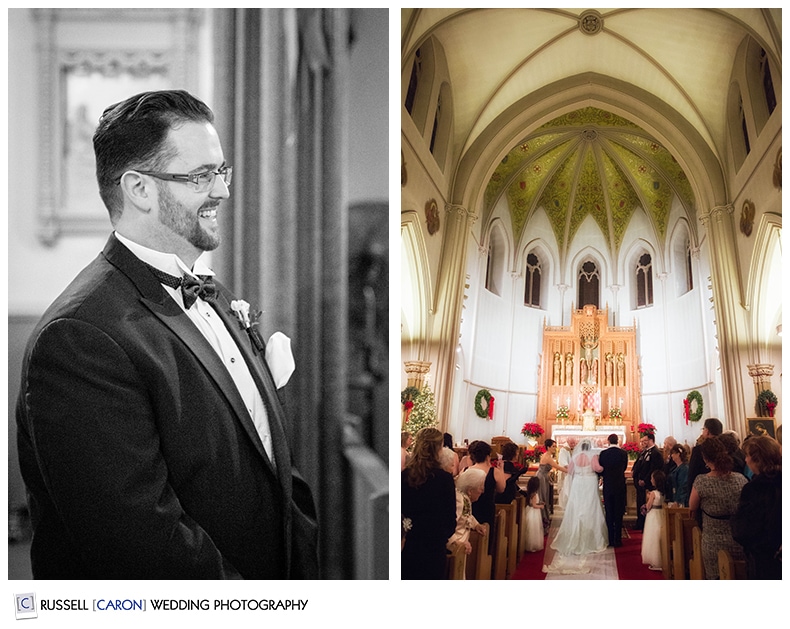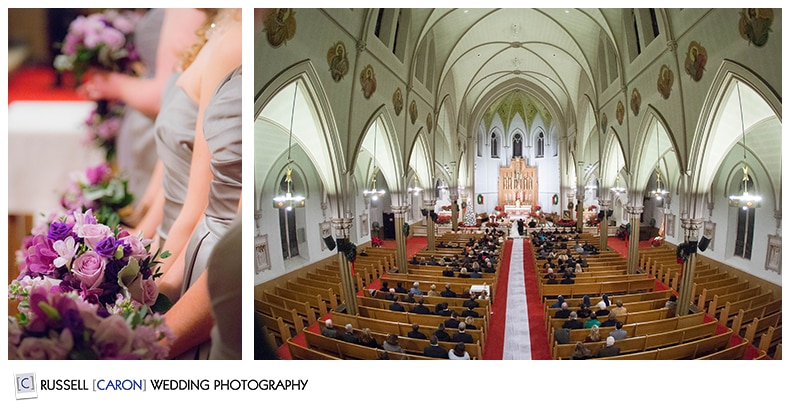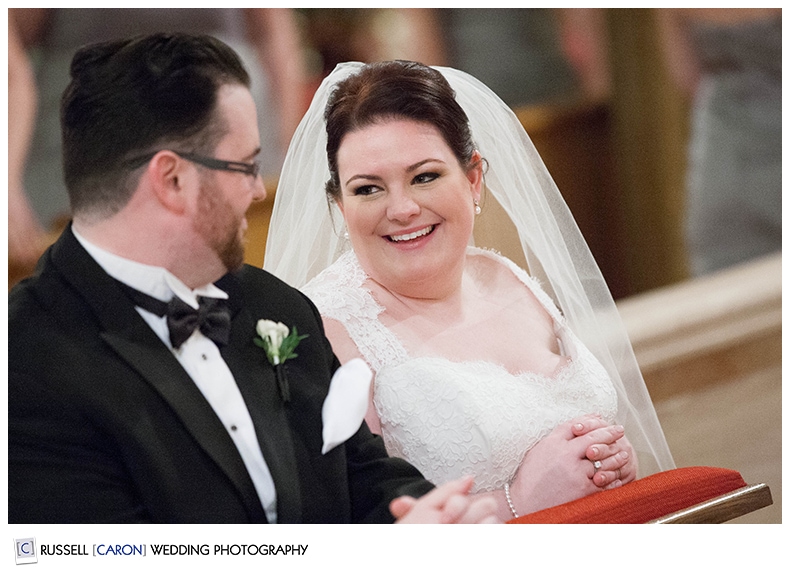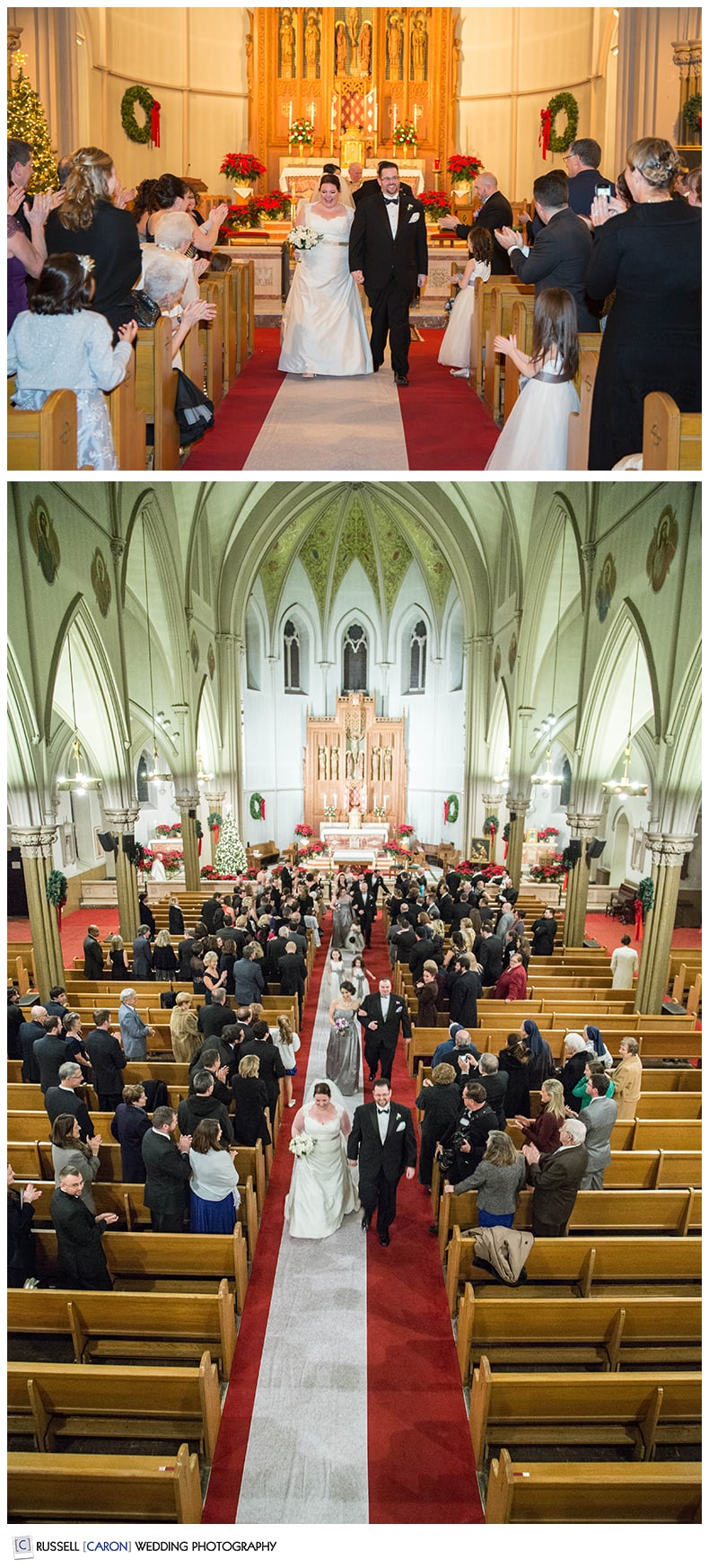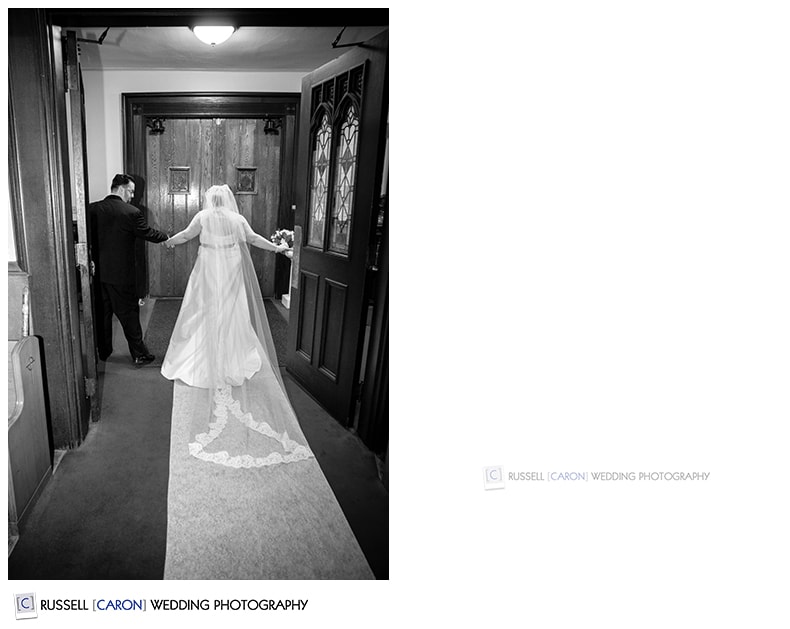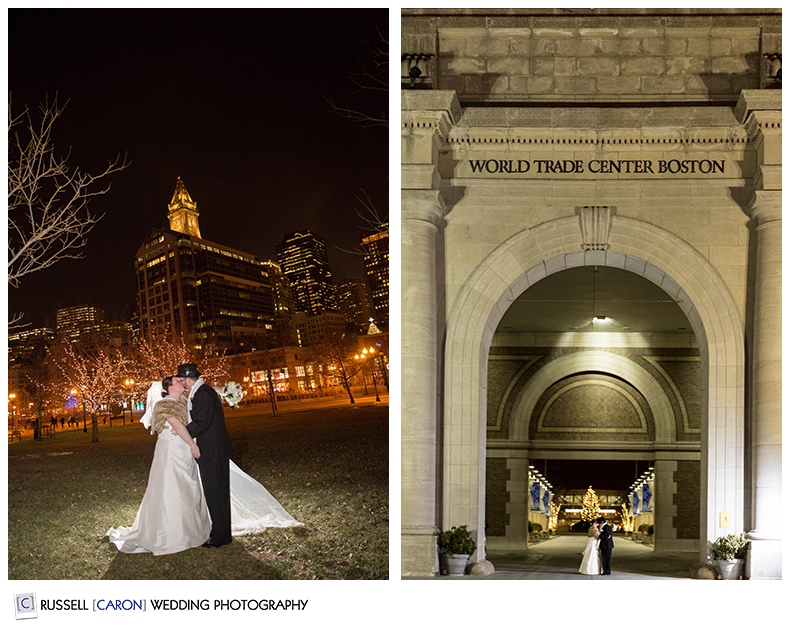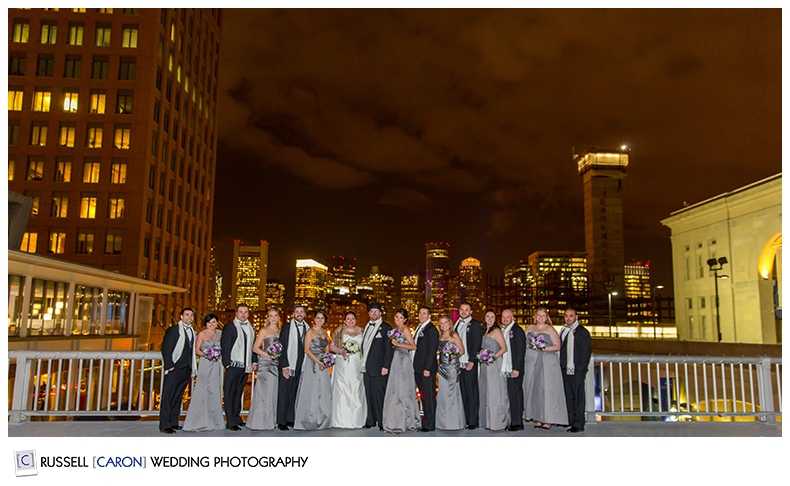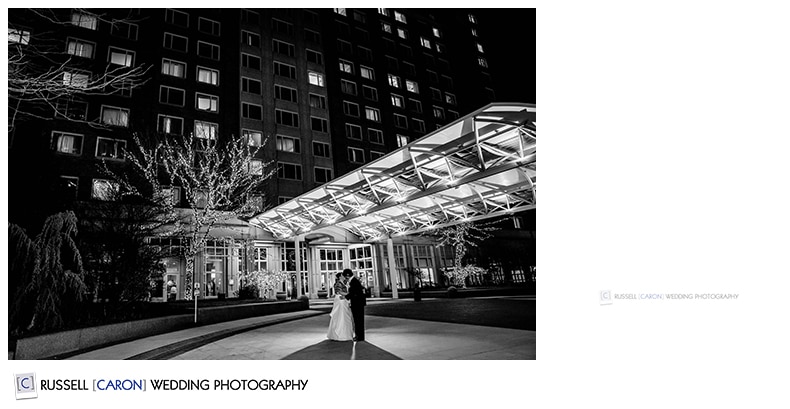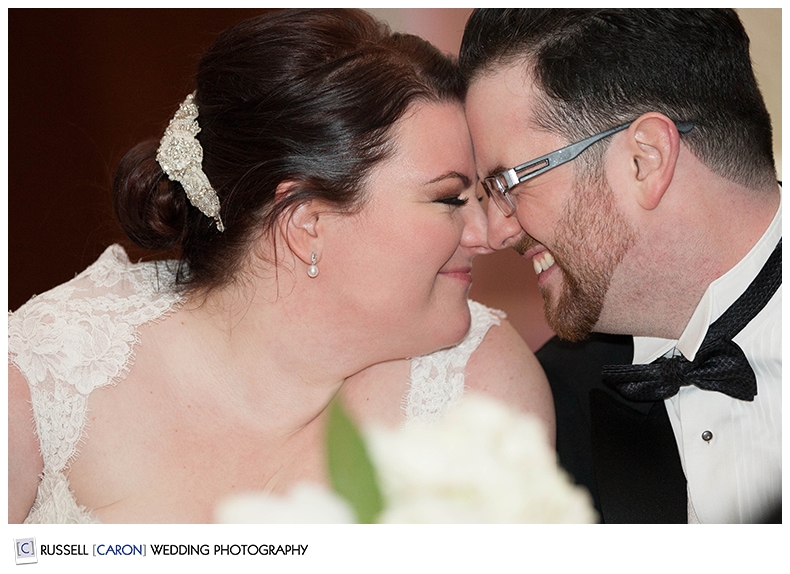 Check out this ultimate "photo-bombing"; our intentionally-set slow shutter for the standing-still group turns the photo-bomber into a near-ghostlike character.  We love it.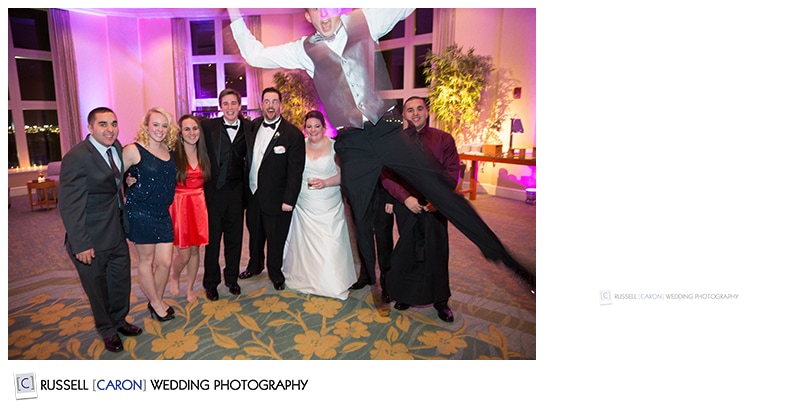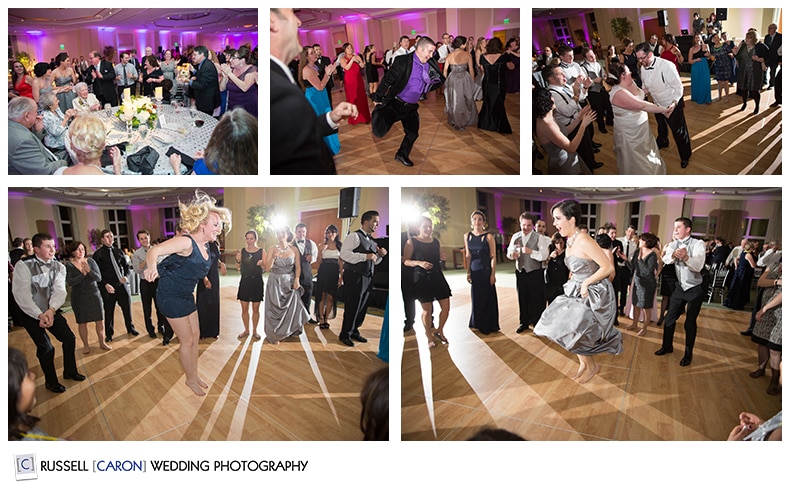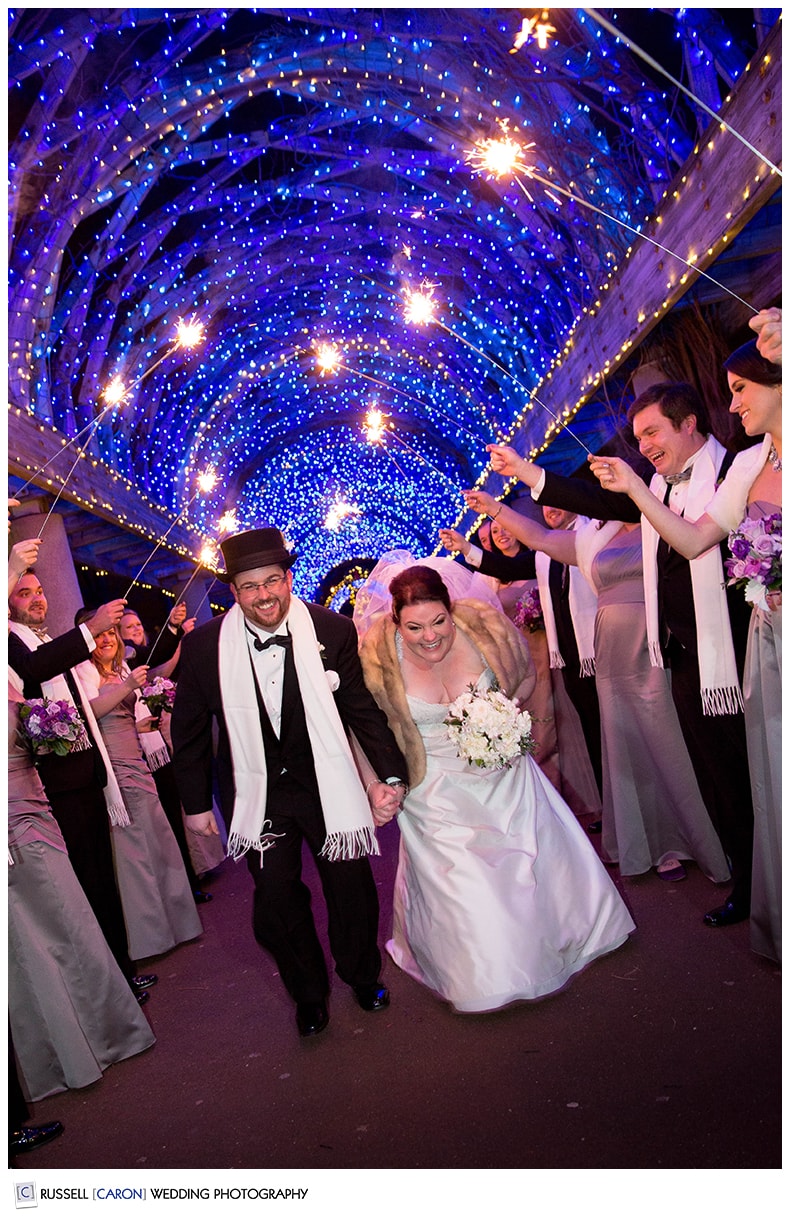 Boston wedding photographers, Russell Caron Wedding Photography, would love to be involved in your special day, just as we were for Amelia and Keith. We will travel to whatever location you can think of whether it be the Seaport Hotel, a resort in the Caribbean, or a villa in Tuscany. For more information, please contact us right away!