Kennebunkport Maine Wedding Photographers
As Kennebunkport Maine wedding photographers, we were proud to partner with our good friend Patrick McNamara to serve as the photographic team for the 2013 REAL MAINE WEDDINGS Magazine $100,000 Real Maine Wedding contest this past October. Based in Kennebunkport, an area very special to contest winners Tiffany (Vasquez) and Patrick Jones, the town in which they were engaged, nothing was spared to make this one truly spectacular wedding event. Below, Tiffany and Patrick have a quiet moment on the lawn as the sun set at Wells Reserve at Laudholm Farm, the reception site. As Maine wedding photographers, we love this location, for obvious reasons. More from here toward the end of this post. Let's take a quick look at their wedding day starting in the morning; what follows is a very small sample of the images we took. You'll want to see the whole story in the new issue of REAL MAINE WEDDINGS magazine at newsstands just about as you read this.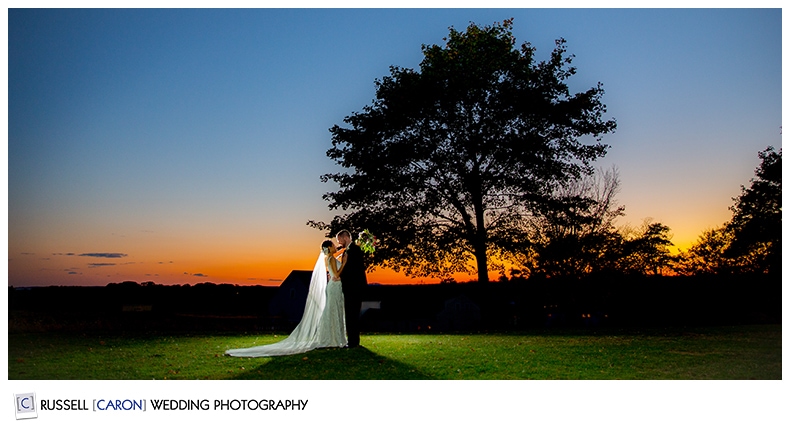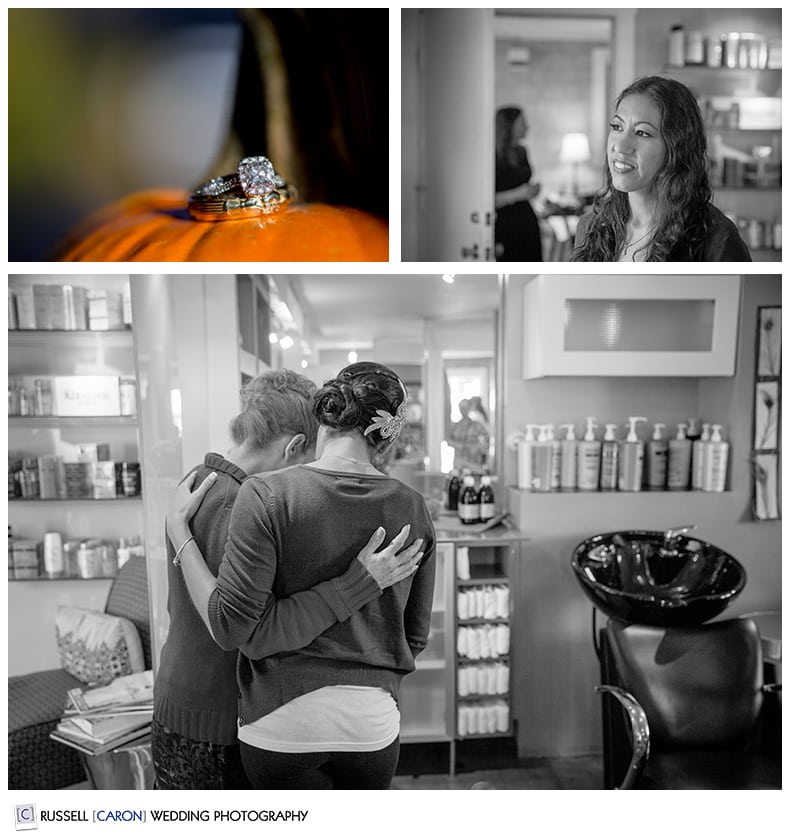 Above, Tiffany and her mother at Fringe Hair Art.
We just love Maine Limo Service's Bentley! Above and below.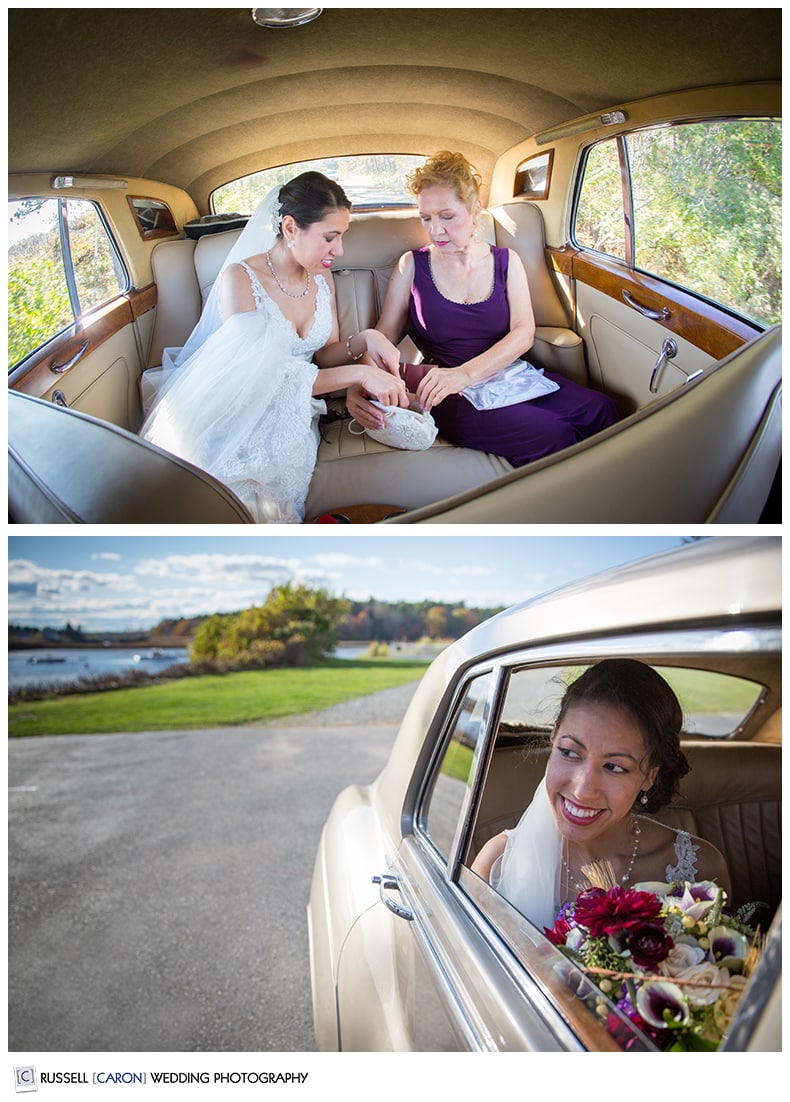 Patrick and Tiffany exchanged a wedding day first look on the waterfront lawn at The Nonantum Resort. We loved their spontaneous emotions! Doing this first look afforded them the privacy they wished, control of who was and wasn't there, and the time for various other photographs this gave us while the still daylight.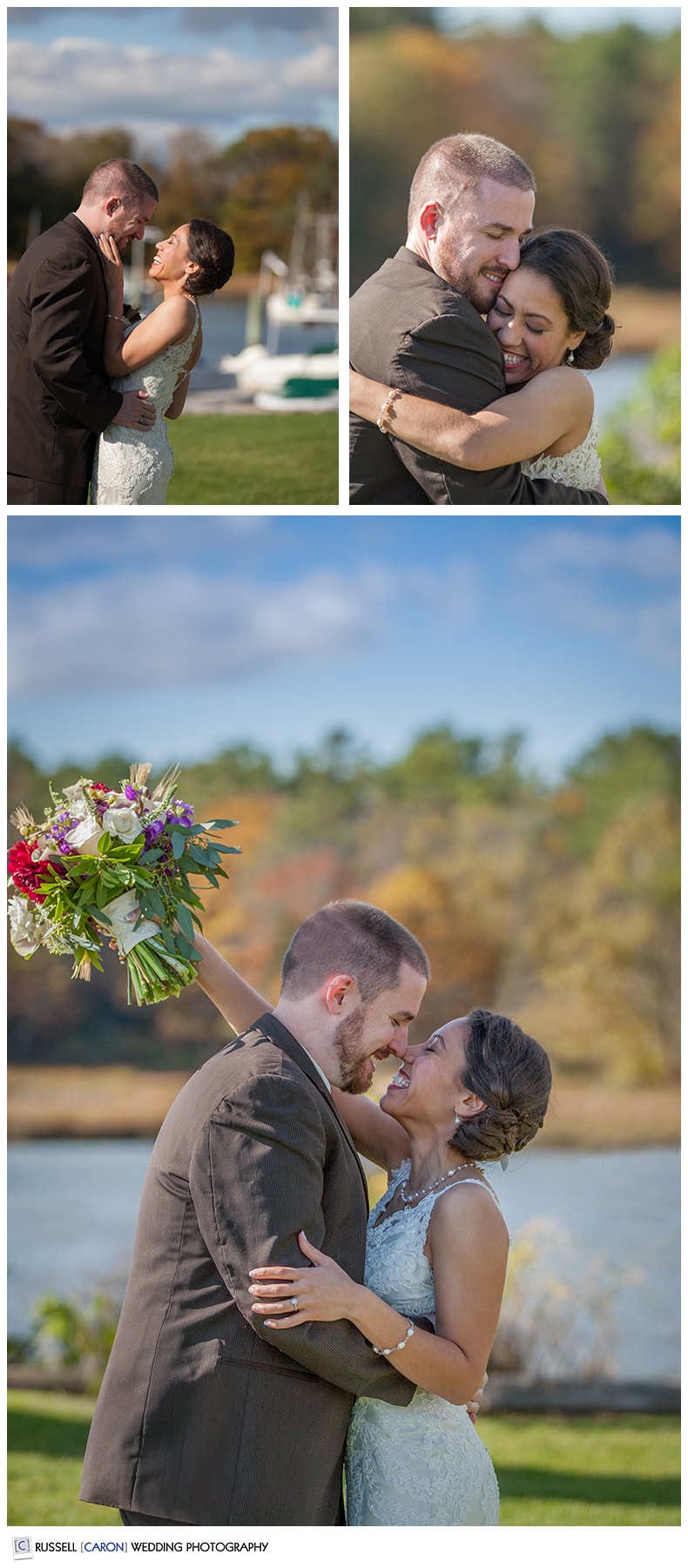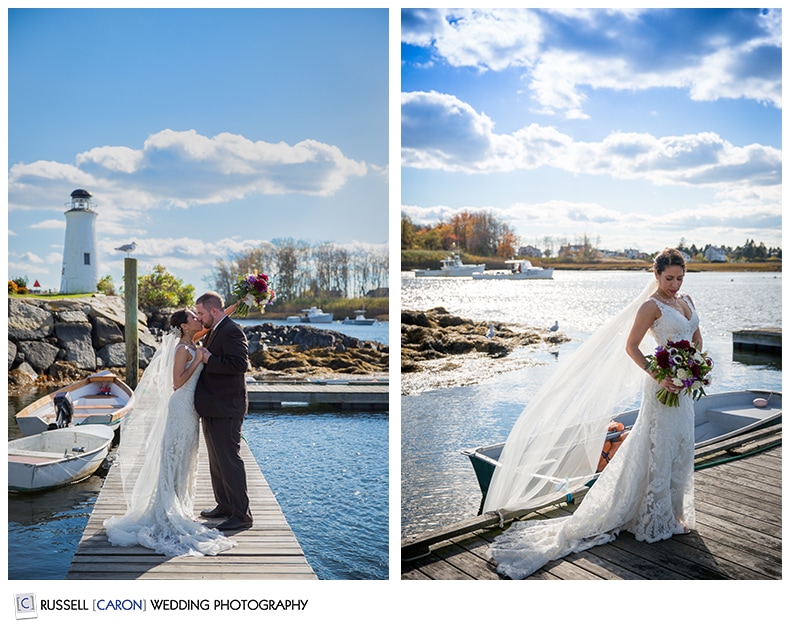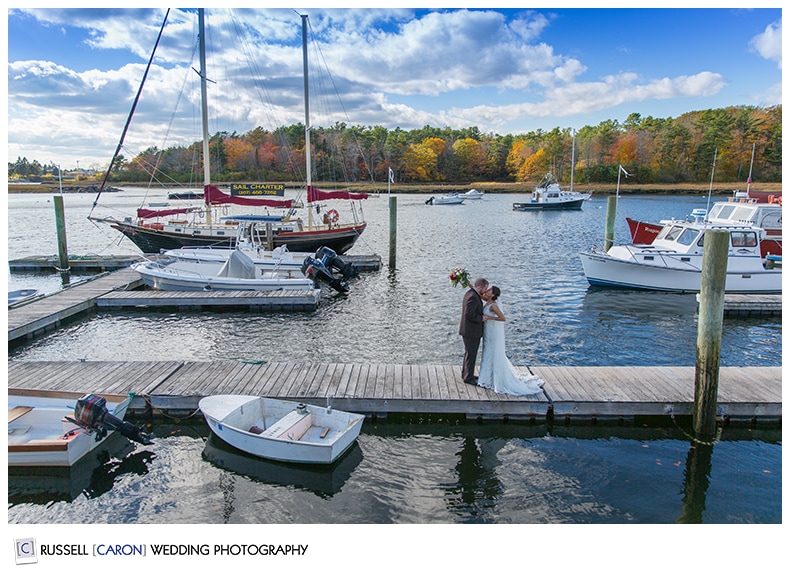 Tiffany and Patrick on the dock at the Nonantum, above. The wedding ceremony, below.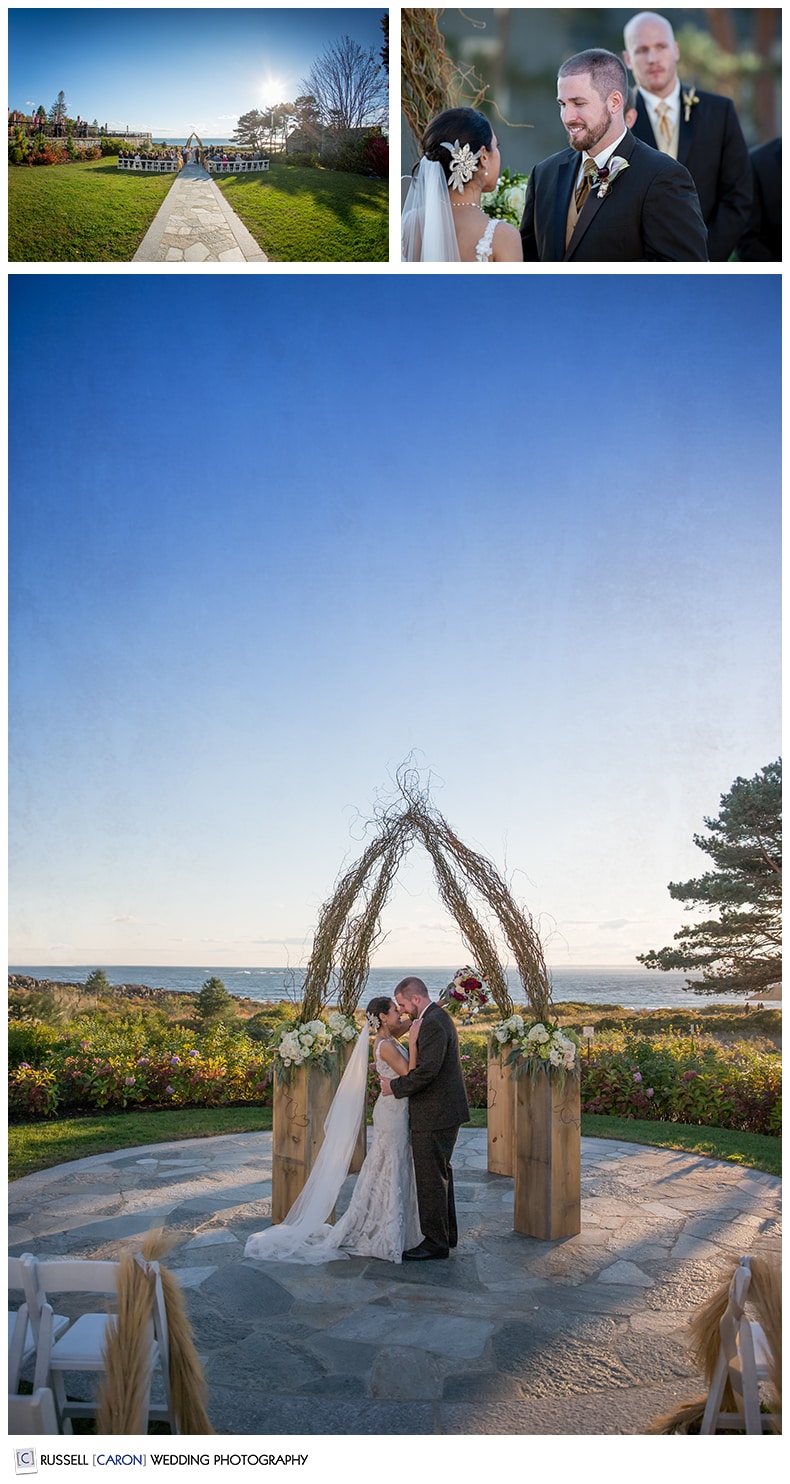 Tiffany and Patrick exiting the wedding ceremony site at the Colony Hotel, below. Their joy is quite apparent.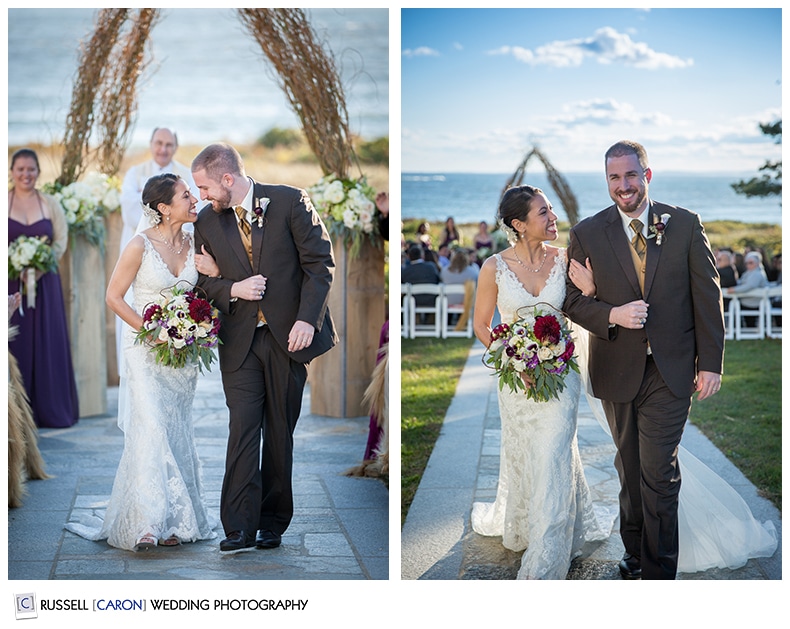 Look at those beautiful smiles, above!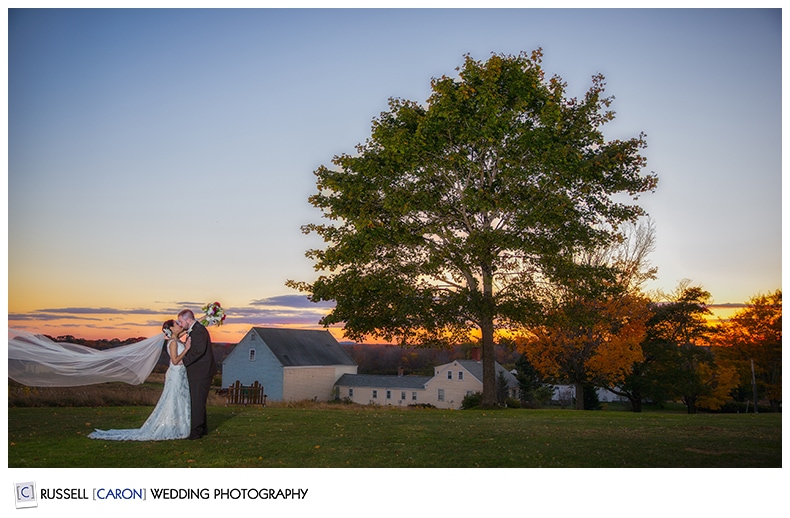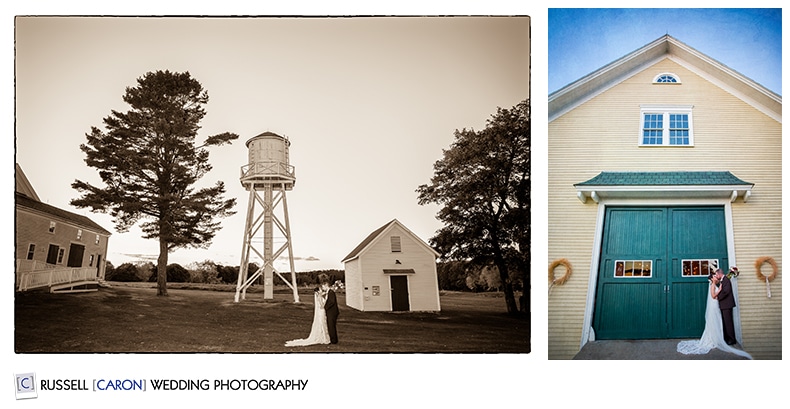 We wish you all the best, Tiffany and Patrick!
Kennebunkport Maine wedding photographers, Russell Caron Wedding Photography, put the fun into wedding photography for Maine wedding couples. Feel the love as this dynamic pair effortlessly capture each of your cherished moments, producing natural poses and unparalleled art for your special day. For more information, please

contact us

right away!