York Harbor Wedding Photographers
Kim and Chris are two of the nicest people! Easy going, smart and funny, they clearly belong with each other! Kim and Chris met in grade school, and have literally grown up together. What we learned from their vows is that Chris has pretty much become Kim's knight in shining armor, having come to her rescue on more than one occasion. Kim is known for her easy going, free spirited nature, a good foil to Chris' active tendencies.  As York Harbor wedding photographers, we consider them a perfect match.
Just after the couple's first kiss, the clouds overhead broke open.  Kim and Chris were not deterred, and let us steal them away for some offsite adventures including the Old Gaol, York Harbor, the Wiggley Bridge, and Harbor Bridge. There were a few sprinkles, but nothing that a couple of umbrellas couldn't fix.
Can you see the sky, above and below? The menacing clouds only serve to make Kim and Chris look more glowing  at their York Harbor wedding.
Yep, that is really a downpour out over the ocean…the relatively few drops that we felt were little if not refreshing!  We waited a few moments and sadly, no rainbow materialized from this brief shower.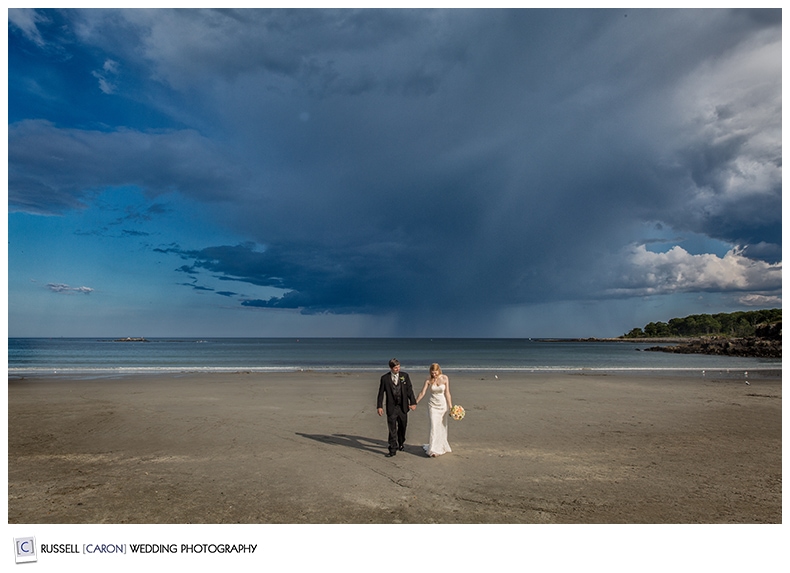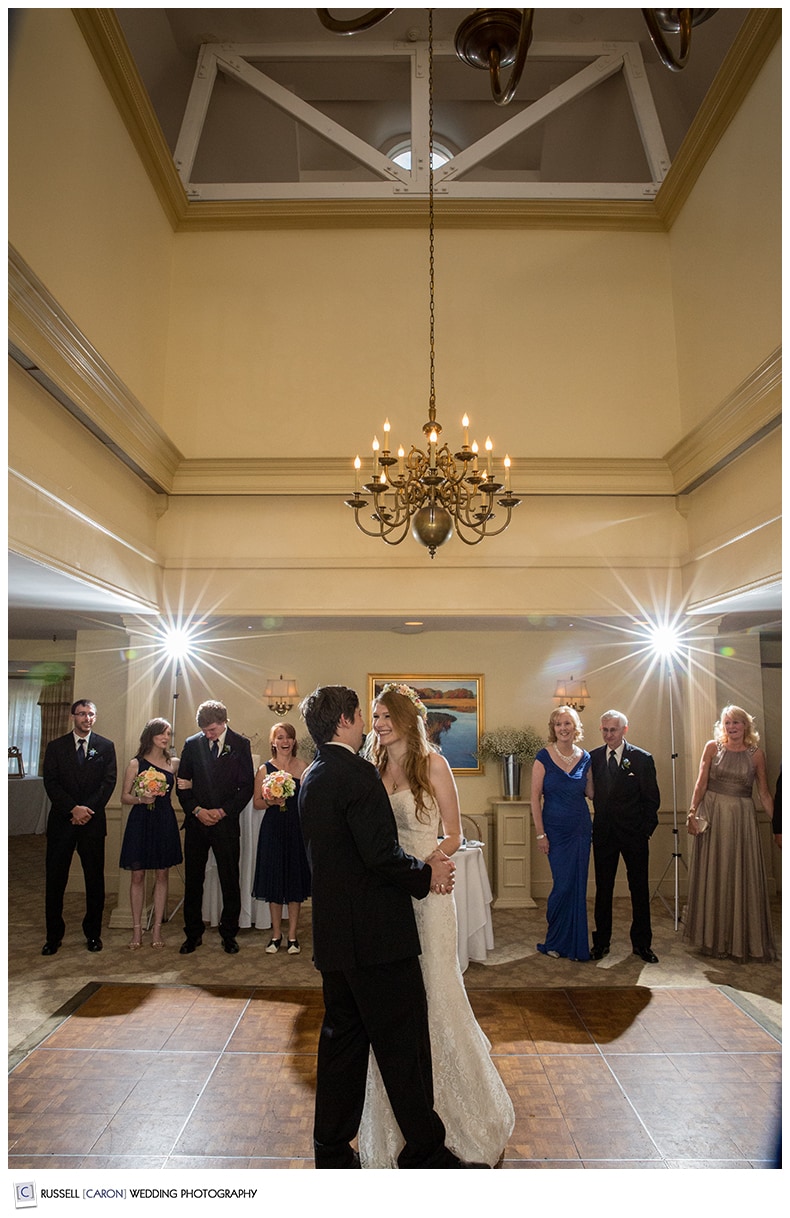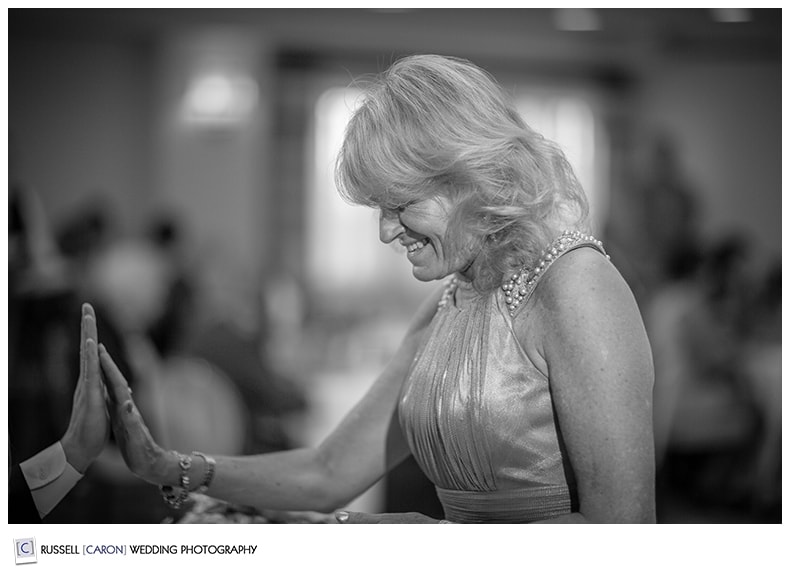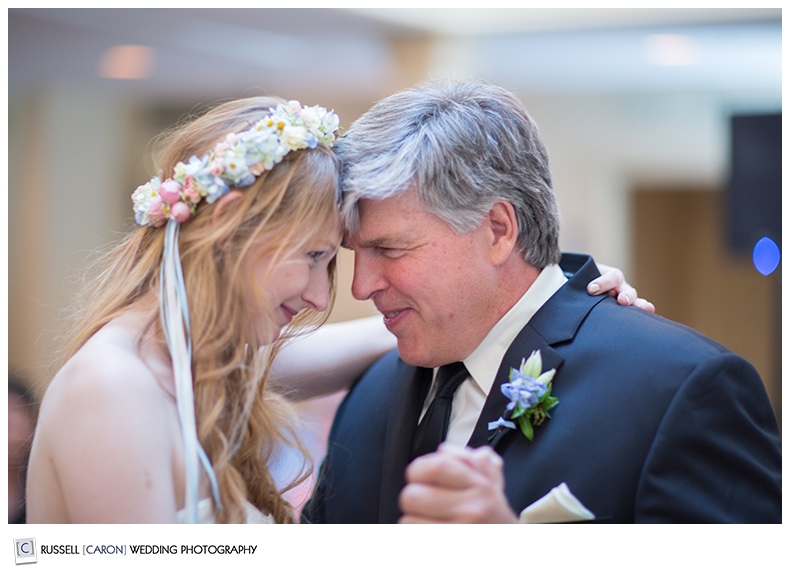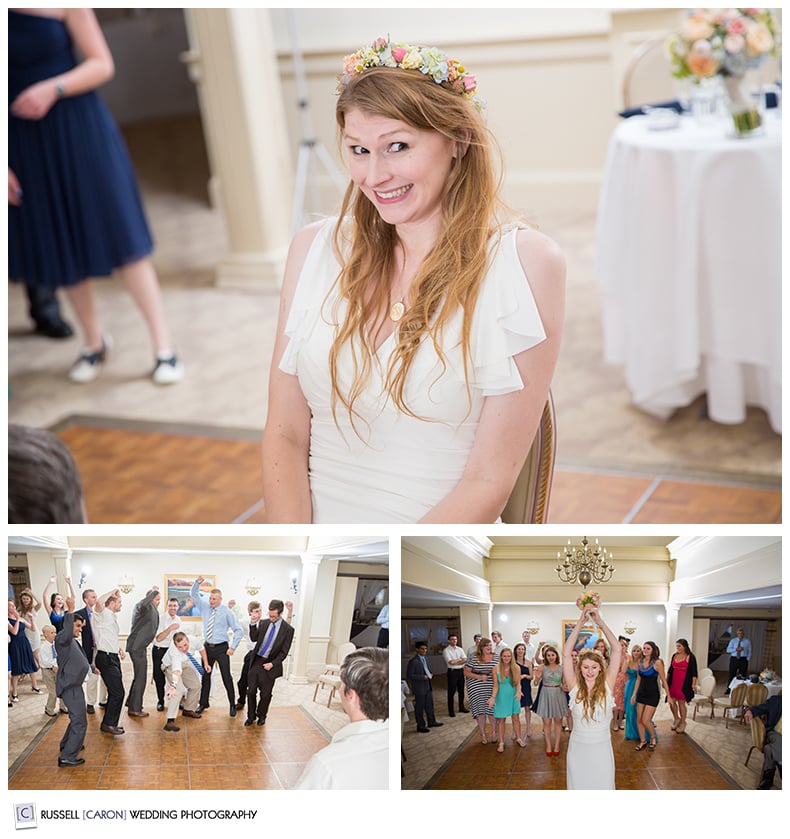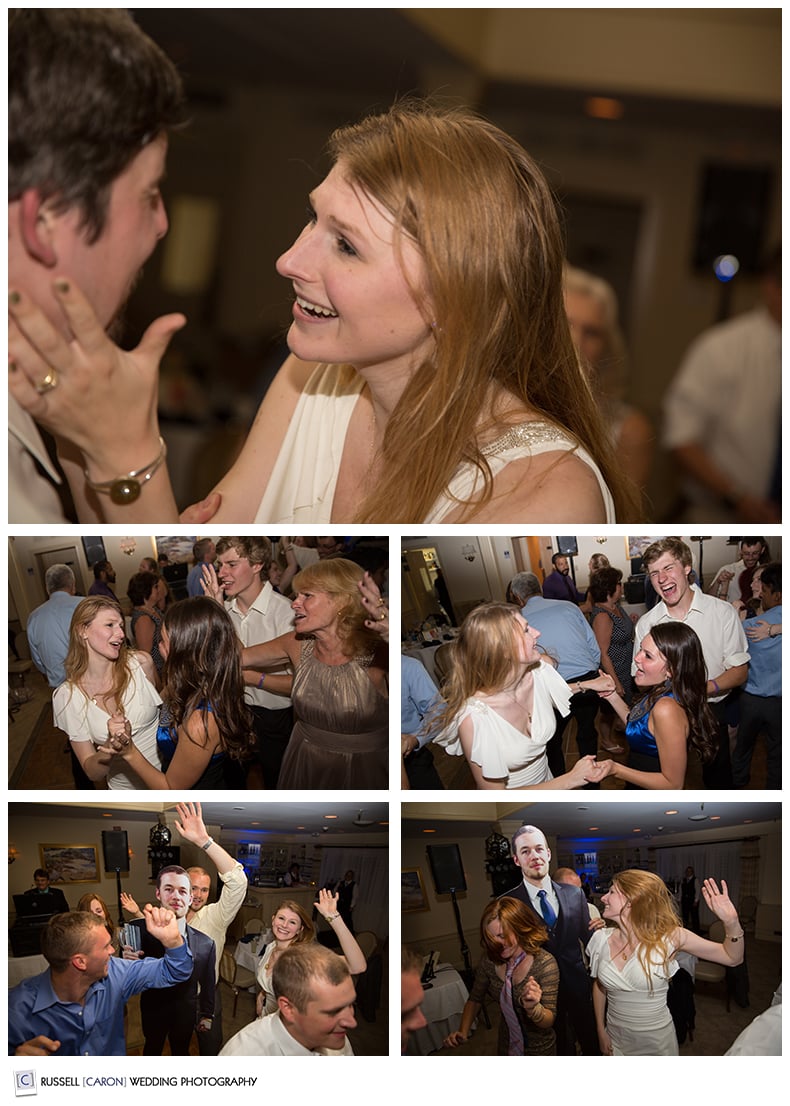 The York Harbor Inn, is one of Maine's loveliest seaside resorts. Renown for their hospitality, the Inn did not disappoint! The staff, and most notably Paul, Cheyenne and Greg could not have been more accommodating or nicer! As York Harbor wedding photographers, we look forward to working with them again!
Clark Sillery, of Fred Pappalardo Disc Jockeys, kept things fun and moving on the dance floor!
Lynne Curcio of F…as in Flowers, did an outstanding job, fashioning some of the most beautiful florals we've seen this year!  Have you seen that bridal bouquet?!
York Harbor wedding photographers, Russell and Liz Caron, would love to join your wedding to help in creating the perfect lifetime memories of your special day. This dynamic pair will travel to whatever location you can dream of whether you're having a York Harbor wedding, a tropical Caribbean wedding, or an elegant Italian villa wedding. For more information, please contact us right away!