Wonderful Wedding Photos Countdown | 48 & 47 | The Top 50 Images of 2015
It's the time to look back on the amazing year it was, with wonderful weddings and the wonderful wedding photos we captured to go with them.
December 2, 2015: The next two top wonderful wedding photos of the year, numbers 48 and 47, follow:


 
#48
Ariel and Kevin married in September at the Nonantum Resort, where Ariel happens to work as one of the wedding sales managers. We don't normally get too excited about photos like this, but this one is different. Neither Liz or I could put our finger on it but it may have a lot to do with the fact that instead of the expected "couple-looks-through-the-frame-at-the-camera" they were enamored with looking at each other. That made this image our #48 favorite image of the year. We love it. See more of Ariel and Kevin's beautiful Nonantum Resort Wedding. Hint: You'll see these two again in this countdown!
Photograph by: Russell Caron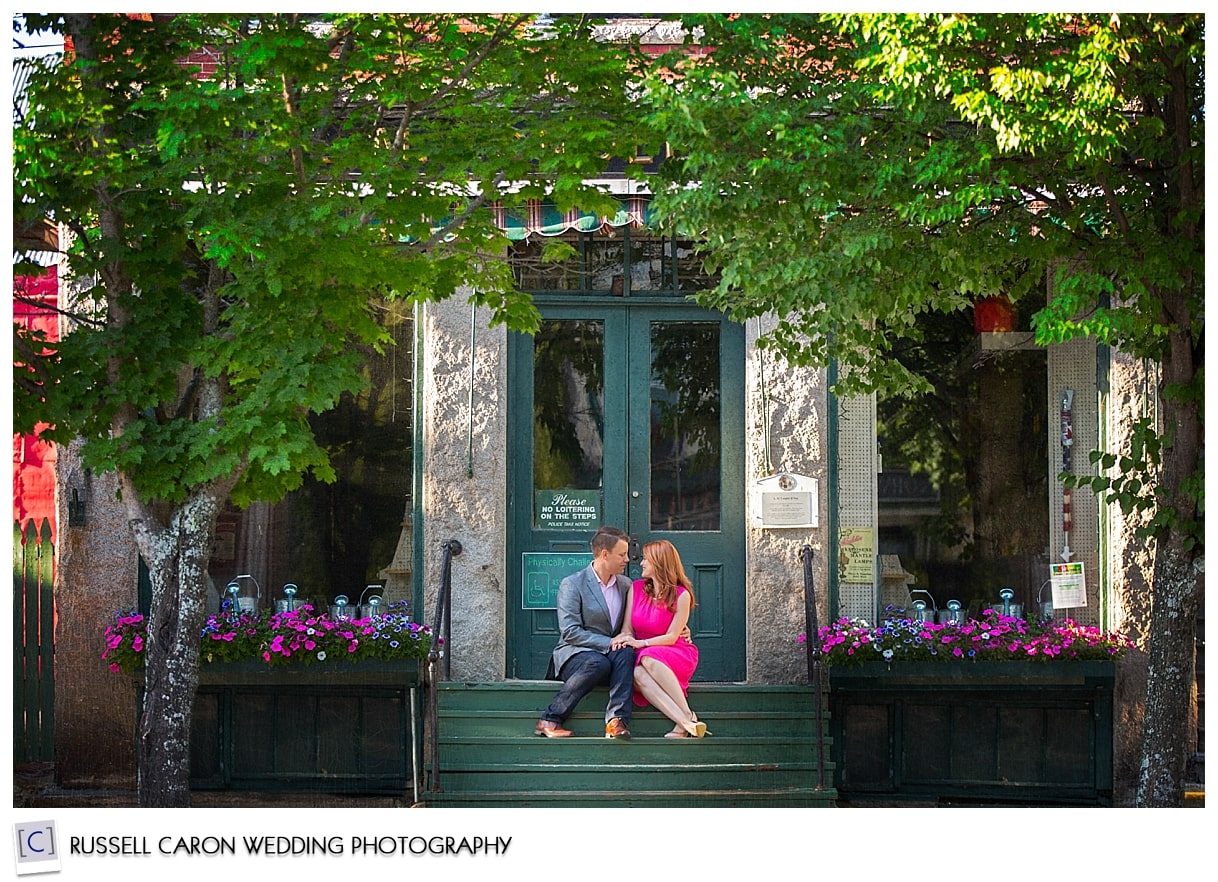 #47
We photographed Mallory and Jared's engagement session in the absolutely storybook-cute town of Norway, Maine, in June. We hoped, and we were right, as it turned out (you'll have to watch this post every day this month to see what we mean) that the engagement session would be a real foreshadowing of the beauty of the wedding day of this exceptionally well-matched couple. We know, the sign says "no loitering on the steps"; but it wasn't loitering as much as a 30-second stop. Based on what we've seen, we think these two know virtually every one in town, anyhow! See Mallory and Jared's Maine Engagement Photography story for more photos of their beautiful engagement!
Photograph by: Russell Caron
Stay tuned for our #46 and #45 wonderful wedding photos from the Top 50 of 2015 tomorrow!
Russell Caron Wedding Photography puts the fun into wedding photography for Maine wedding couples. Feel the love as this dynamic pair effortlessly capture each of your cherished moments, producing natural poses and unparalleled art for your special day. For more information, please contact us right away!
A certain few events we photographed in 2015 are not included in our selection process because of factors such as if the photographers were other than Russ and Liz, such as when an associate team of ours covered the ceremony; if it was a short day such as an elopement, or if we were subcontracted to either primary or second shoot under a different lead contractor.