Amazing Wedding Photos Countdown | 50 & 49 | The Top 50 Images of 2015
It's the time to look back on the wonderful year it was, with amazing weddings and the amazing wedding photos we captured to go with them.
Every wedding is an opportunity to make a lifetime of memories for our clients, and that is why we are hired and that is what we deliver. In the process we simultaneously create our best photographic memories of the season. We just love the process of sitting down and carefully together reviewing every wedding's best to narrow it down to our 50 favorites of the entire year. Every wedding we photographed this year in one way or another is represented in our top 50 images of 2015 list, even to include a few of our engagement sessions, too! What makes an image land on our top 50 list is simply the emotion and impact it inspires with us as photographers when we pull that image up on our screen. Sometimes the image doesn't even include the bride or groom; it's just a real moment of something else, a child, a guest, something that strikes us.
We will publish two photos each day from December 1 through December 20 and one per day as we count down the top 10 to reach our #1 favorite of all of 2015. Let's get started with amazing wedding photos #50 and #49!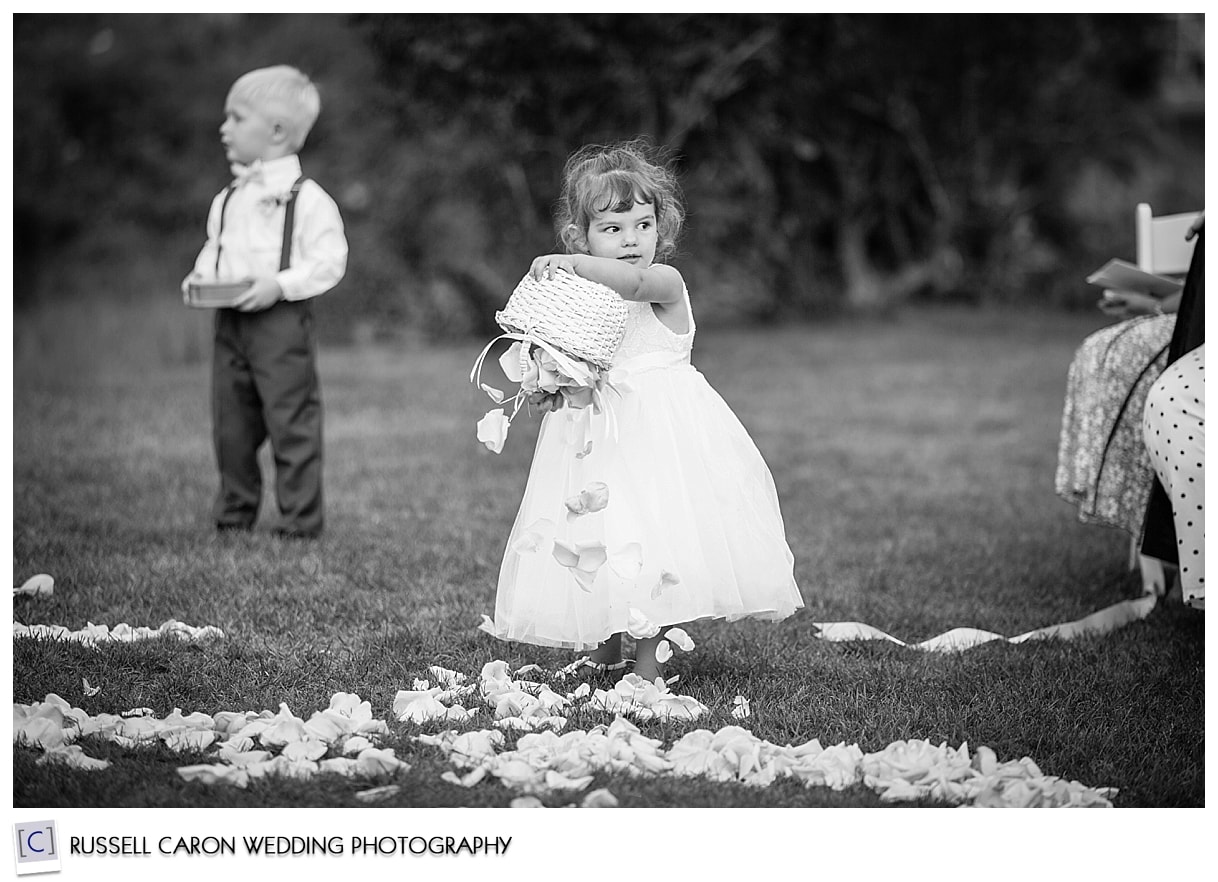 #50
This flower girl captured our hearts with her cuteness and diligence at doing her job. She, here, in one fell swoop emptied her basket of petals at Abby and Saben's wedding in August at Sebasco Harbor Resort. Not shown here, of course, but in the next photo we took she's looking into the basket wondering where all the contents went. See more from Abby and Saben's beautiful wedding here at Sebasco Harbor Resort Wedding.
Photograph by: Russell Caron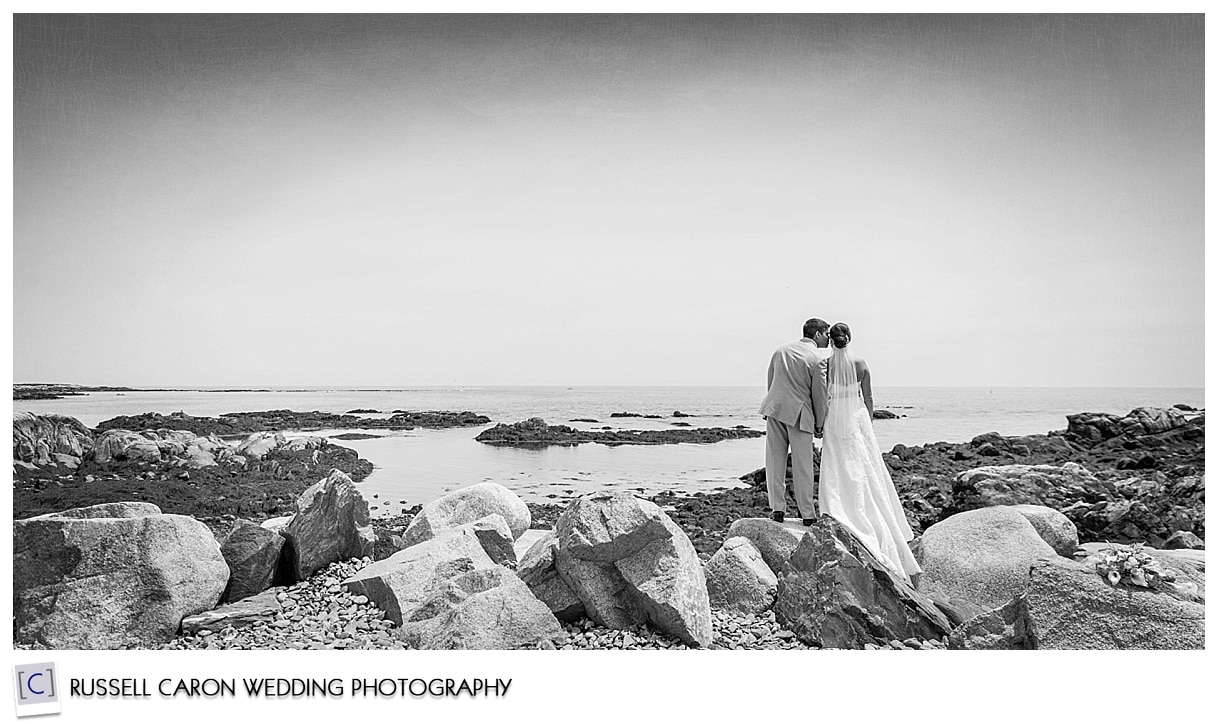 #49
Heather and Ashwin's July wedding in Kennebunkport, Maine was spectacular in all respects, not the least of which was a traditional and colorful Asian Indian ceremony the day before their American ceremony at the Colony Hotel. Of all the images we took of this wonderful couple, we loved the quiet solitude of this one the best, and in black and white it speaks of the composition and stillness even better than if had been left in color. More of Heather and Ashwin's wedding can be viewed on our blog of their day, Colony Hotel Wedding.
Photograph by: Russell Caron
Stay tuned for our #48 and #47 amazing wedding photos from the Top 50 of 2015 tomorrow!
Russell Caron Wedding Photography puts the fun into wedding photography for Maine wedding couples. Feel the love as this dynamic pair effortlessly capture each of your cherished moments, producing natural poses and unparalleled art for your special day. For more information, please contact us right away!
A certain few events we photographed in 2015 are not included in our selection process because of factors such as if the photographers were other than Russ and Liz, such as when an associate team of ours covered the ceremony; if it was a short day such as an elopement, or if we were subcontracted to either primary or second shoot under a different lead contractor.