Bethel Maine Wedding | Bethel Maine Wedding Photographers
Tori and Matt had a fairytale Bethel Maine Wedding. The weather may not have been fairytale-perfect, but that's what you deal with when in Maine. The skies were blue but the temperatures were barely out of the single digits. We embraced the situation, and made our outside photo sessions quick ins-and-outs, interspersed with warming up in the car. We're happy to report that there were no incidents of frostbite! Tori and Matt were champs, and took every opportunity to go outside, including a lovely moment at the gazebo after sunset.
After a sweet first look on a nearby snowmobile trail(!), we took the couple to the historic Newry covered bridge, an iconic location for wedding photos. Thankfully the sun was shining, and nothing could detract from the spirits of this sweet couple! You can see by their smiles, that this was the best day of their lives. After an intimate and moving ceremony at the Bethel Inn, everyone warmed up with dinner and lots of fun dancing in the ballroom.
Thank you Tori and Matt, this was a beautiful ending to our 2018 season! Congratulations on your fairytale dream wedding day come-true!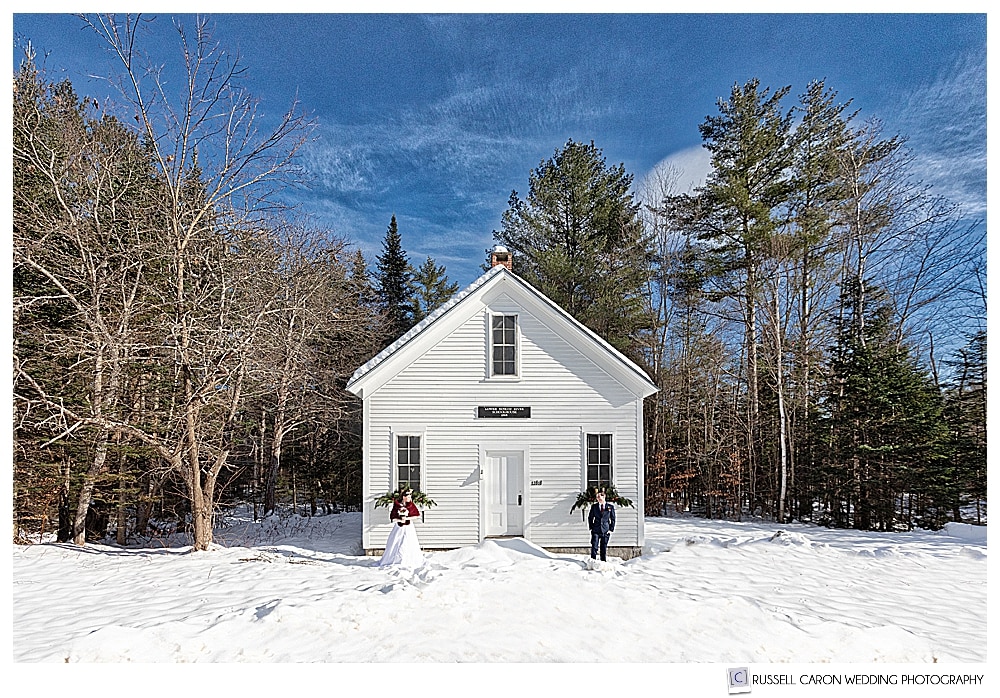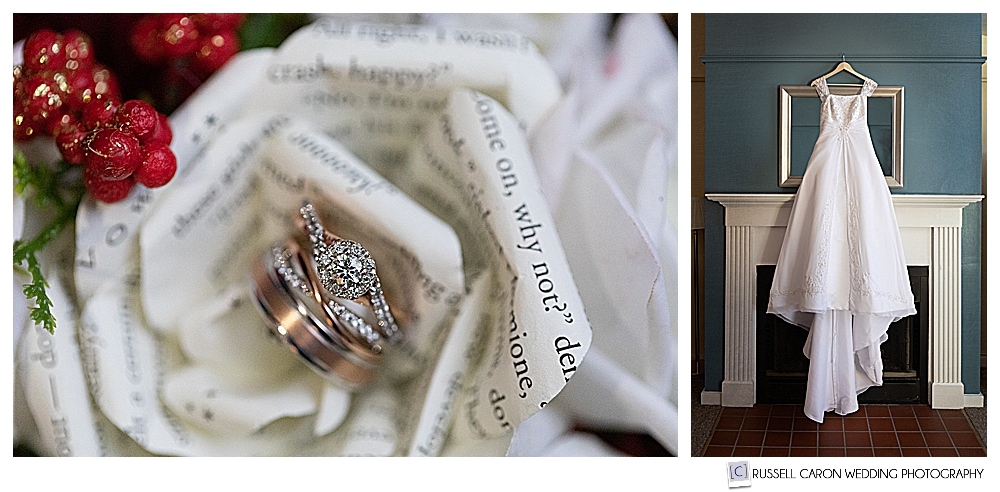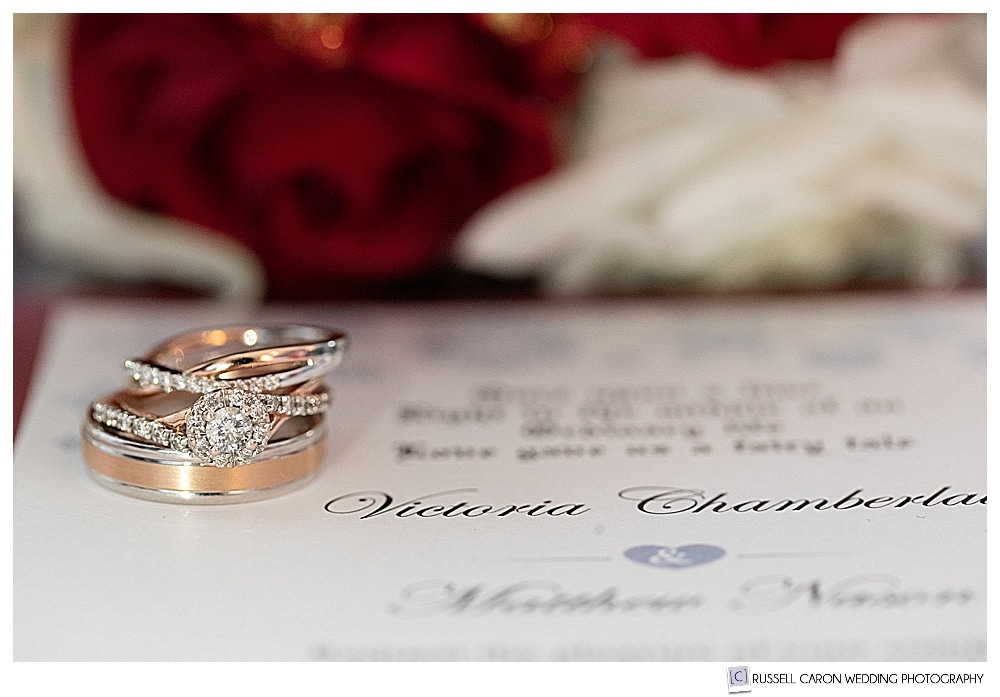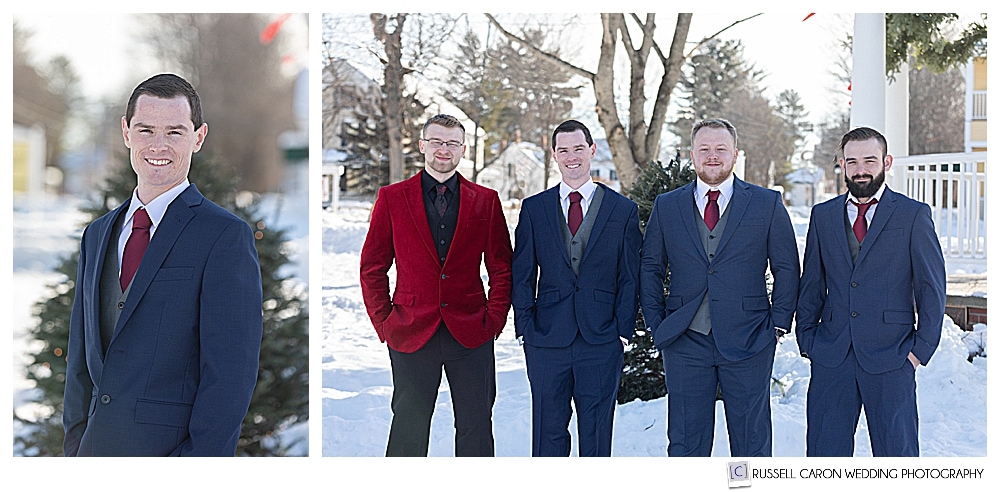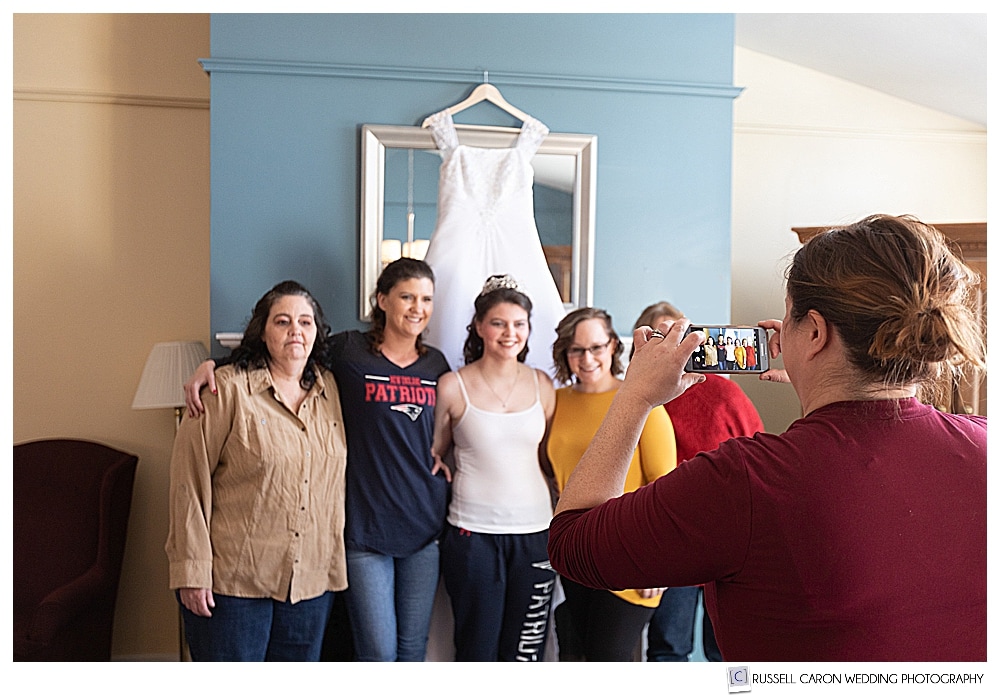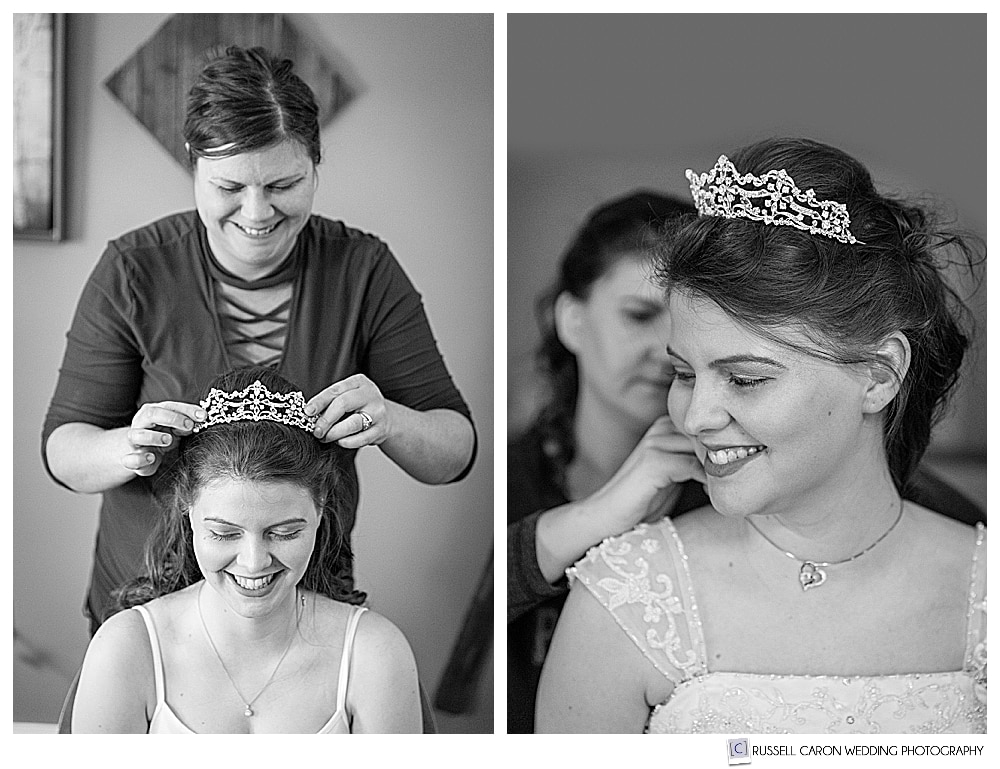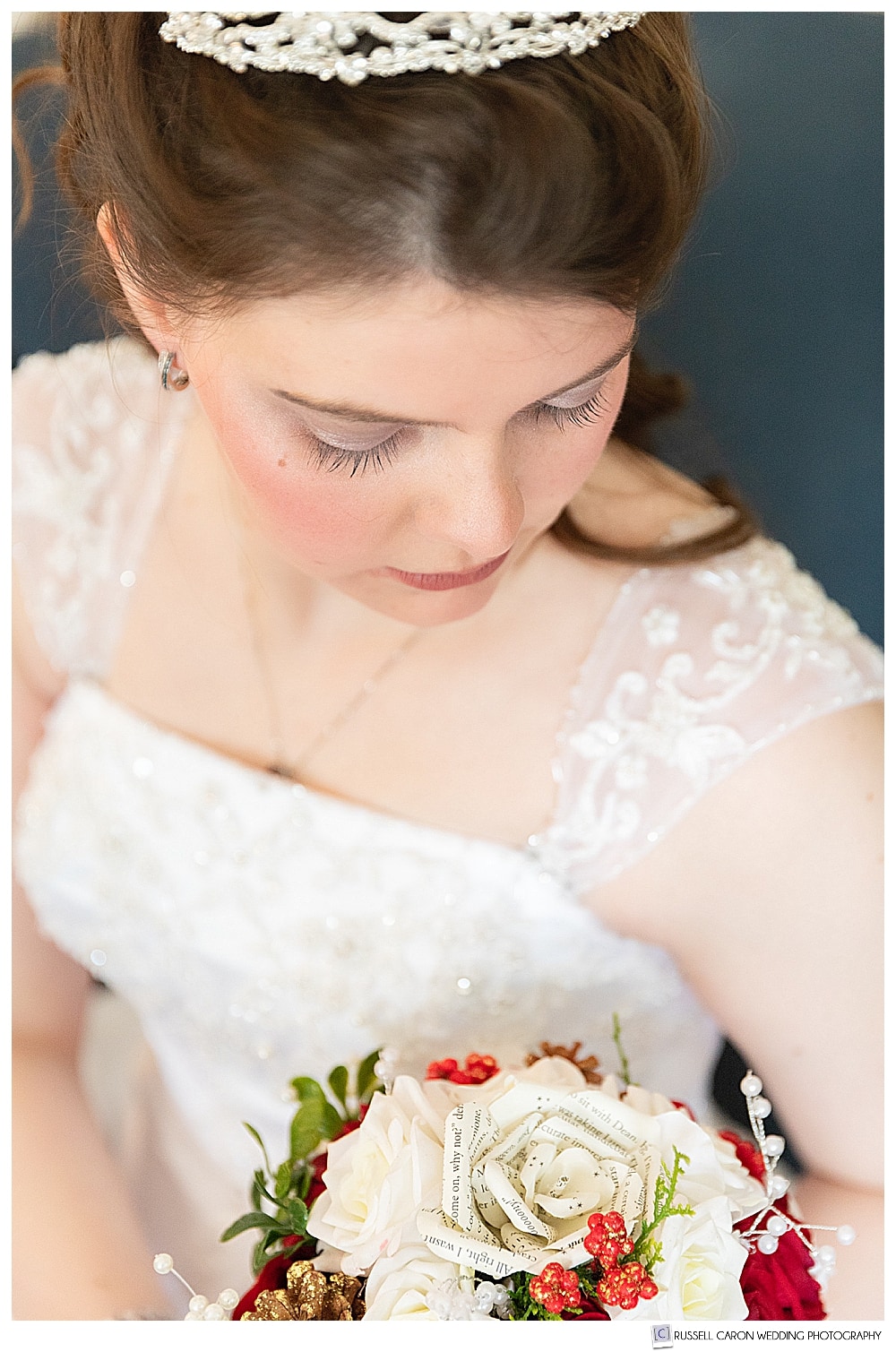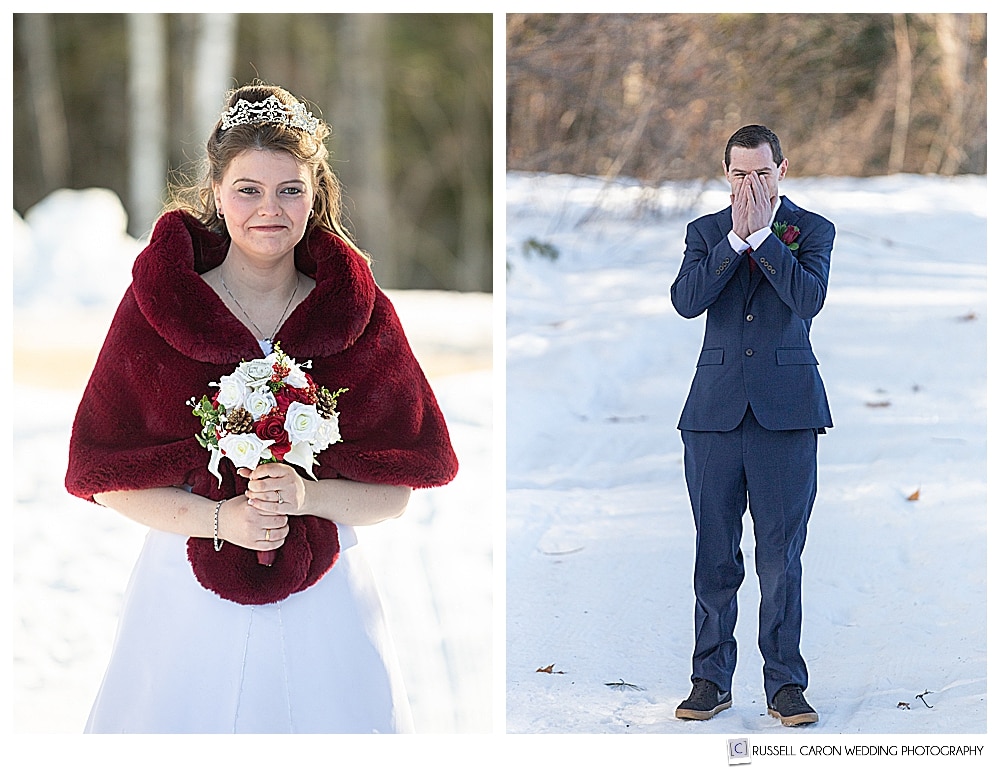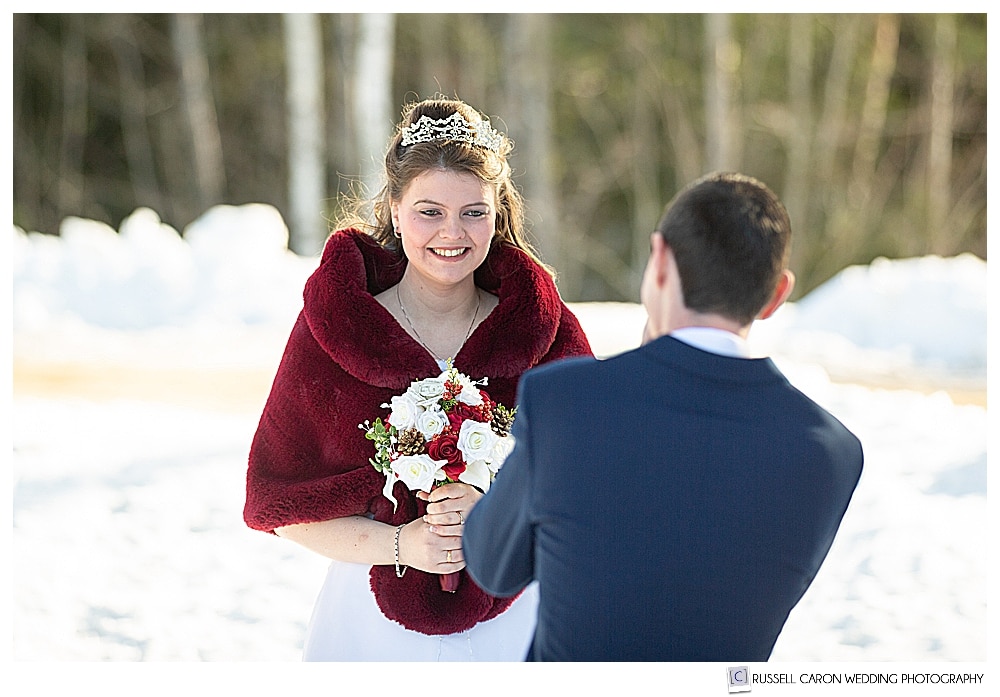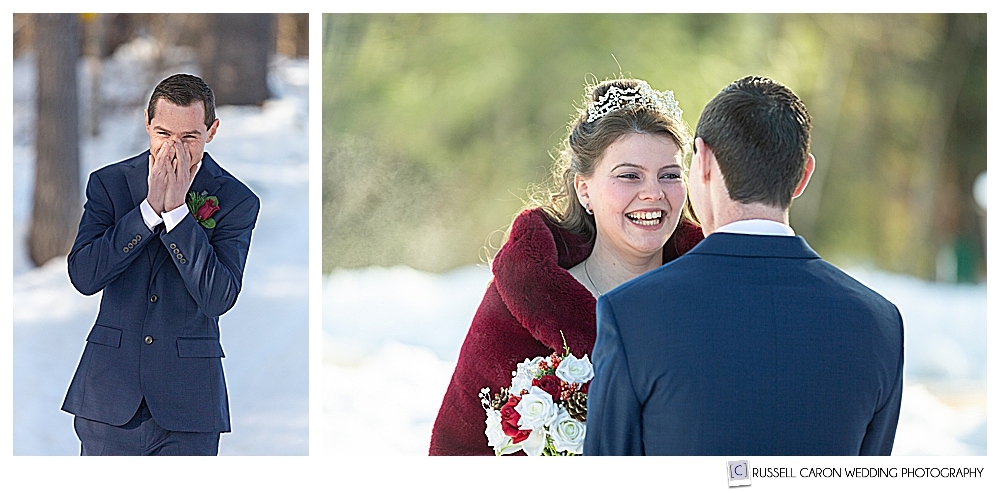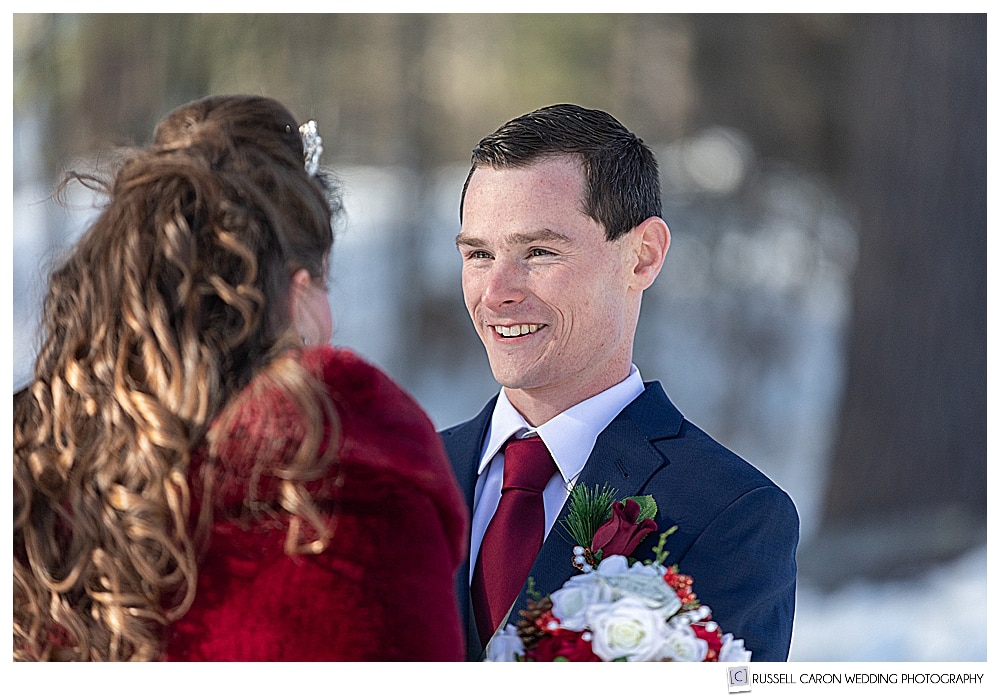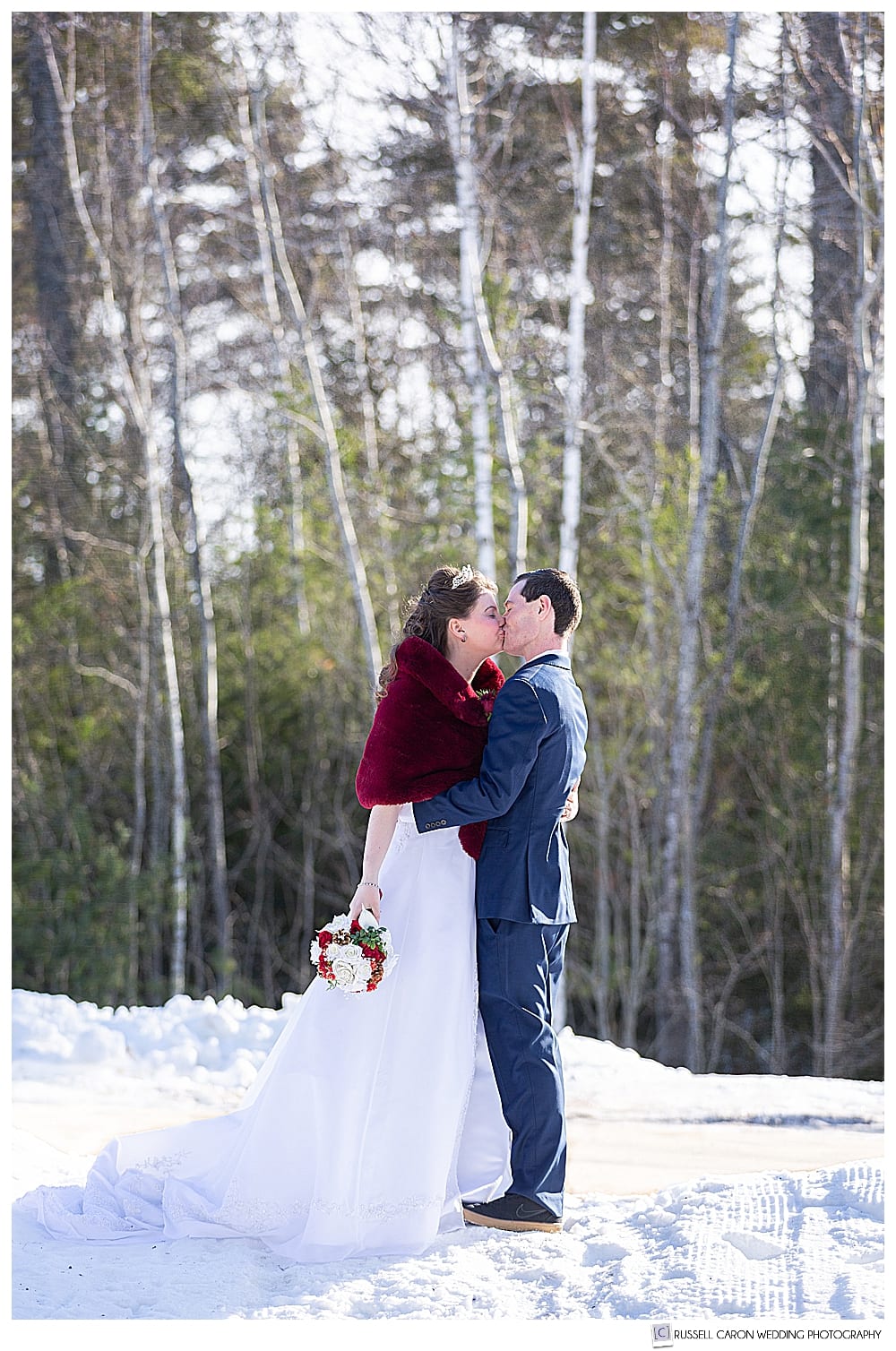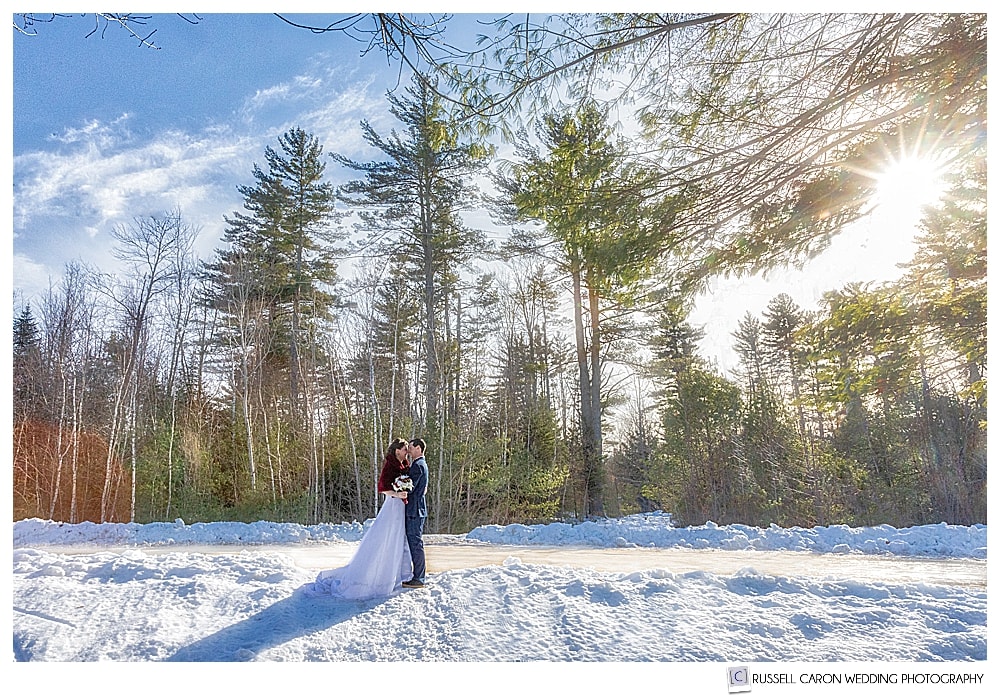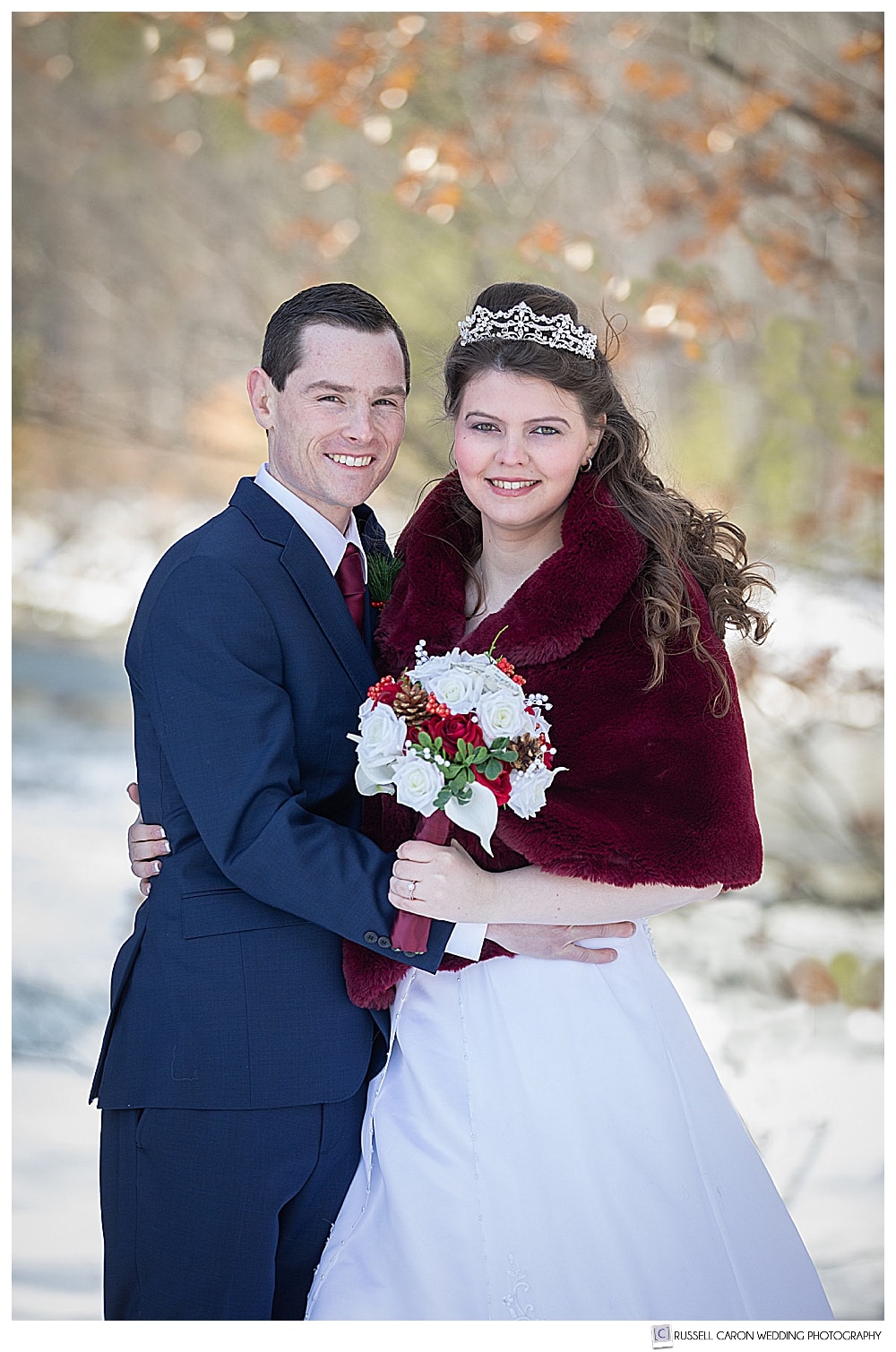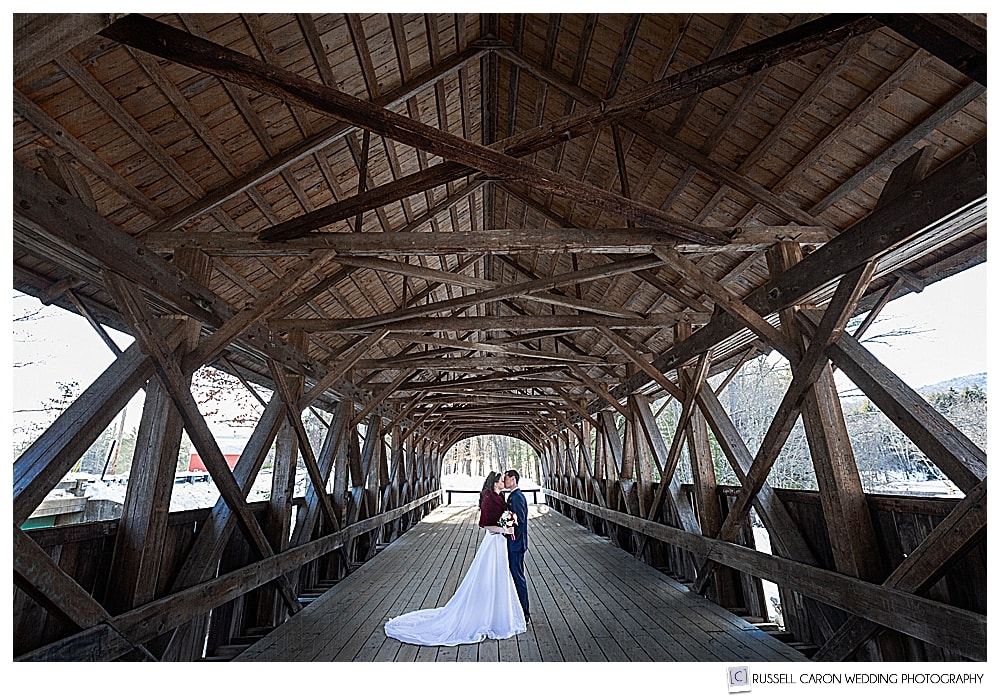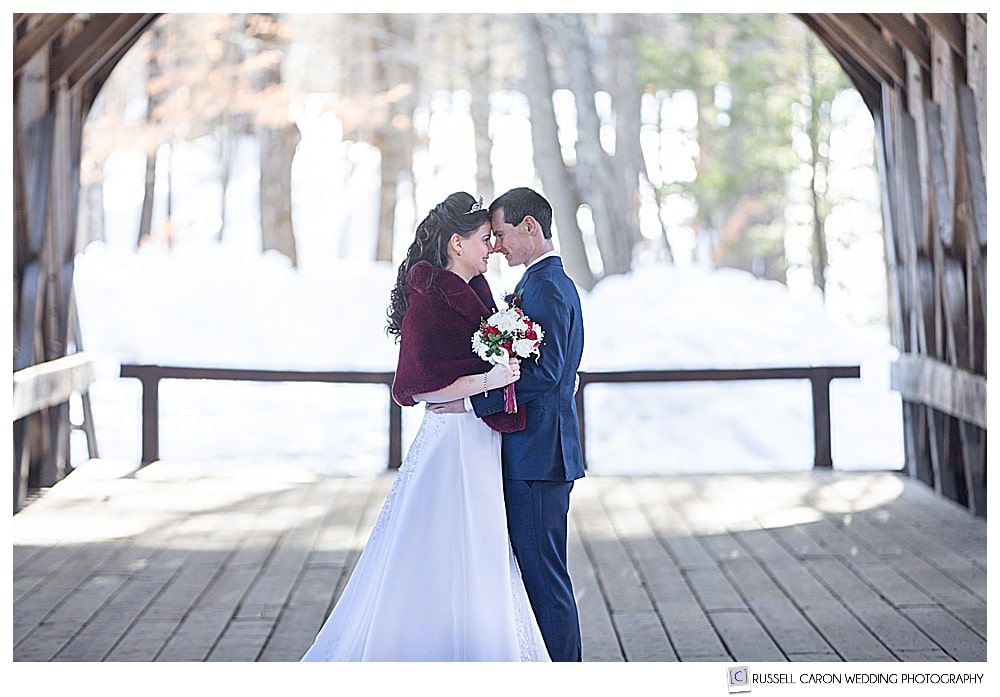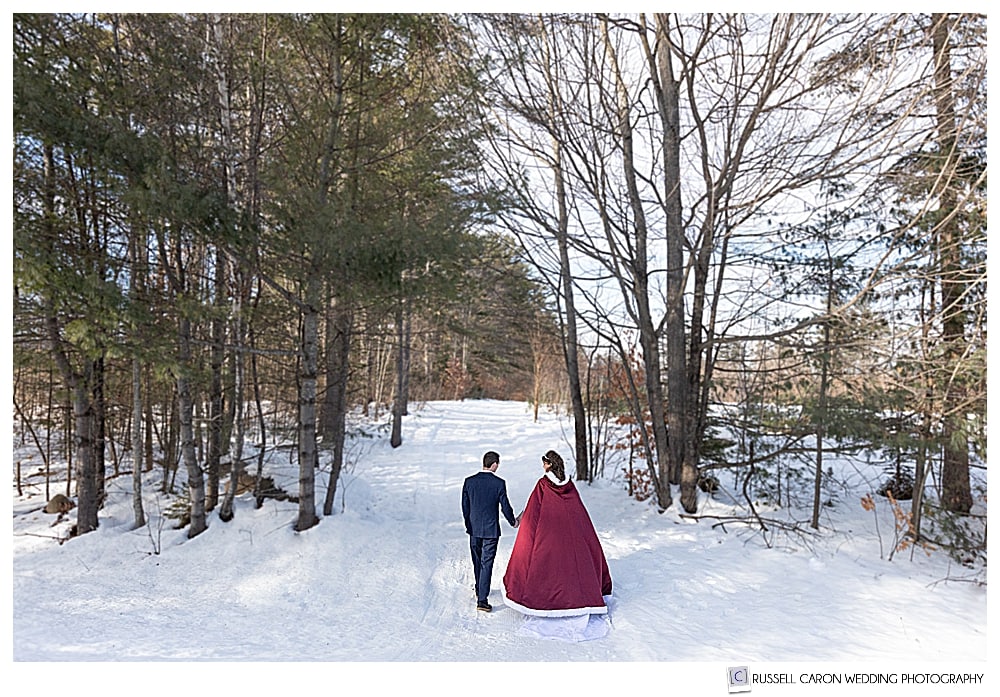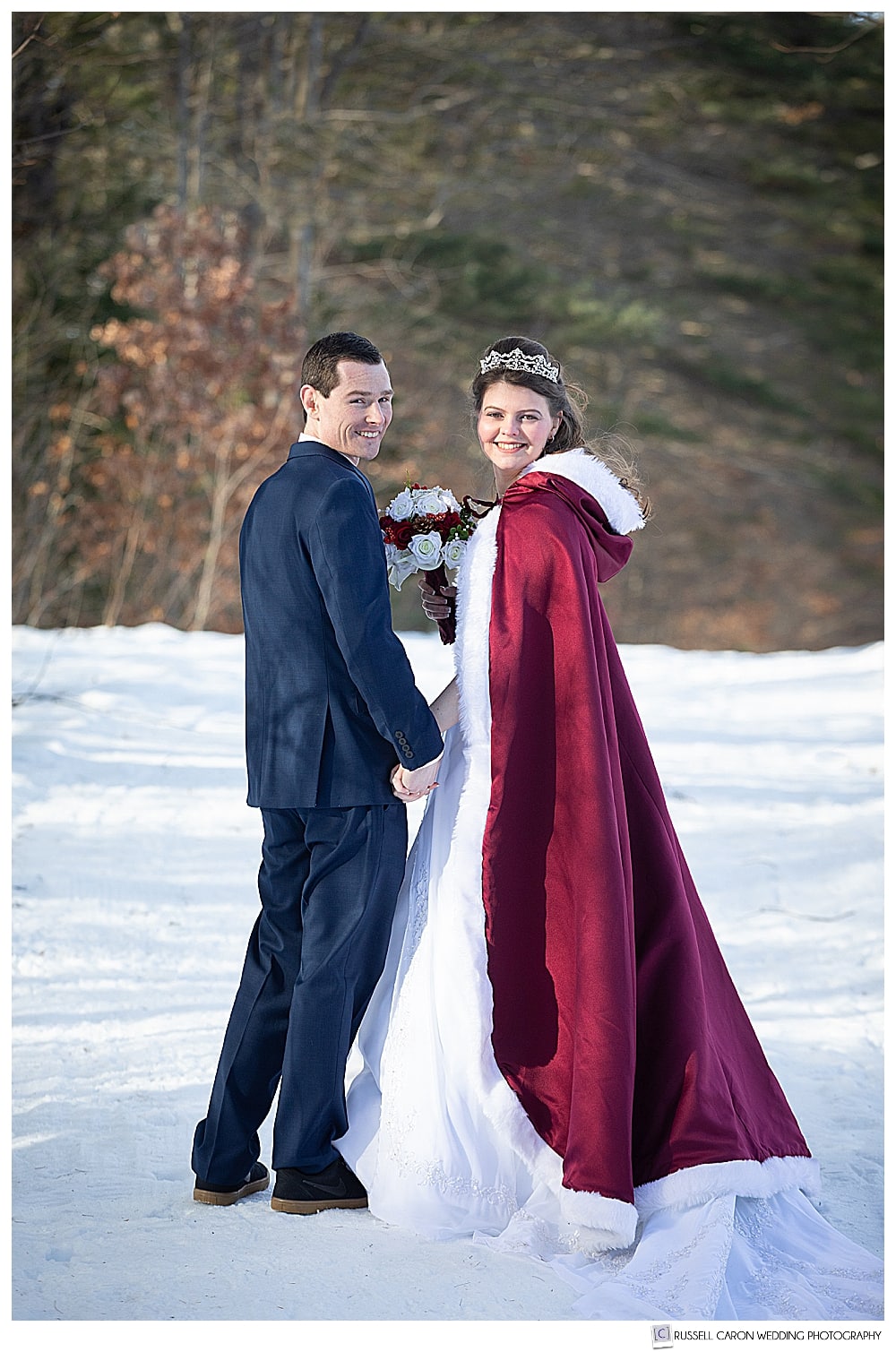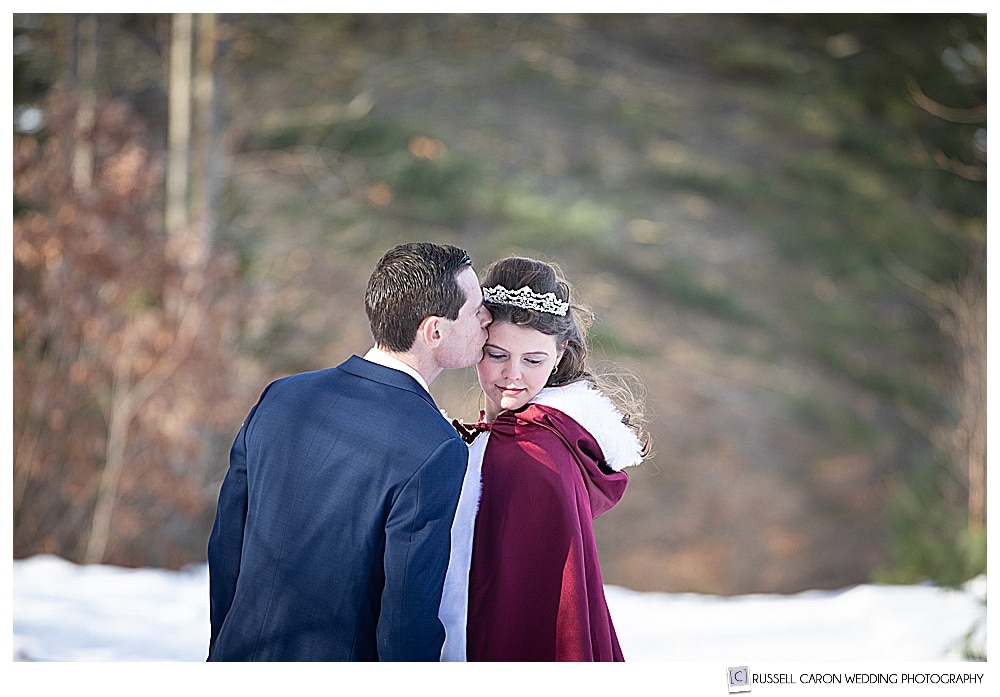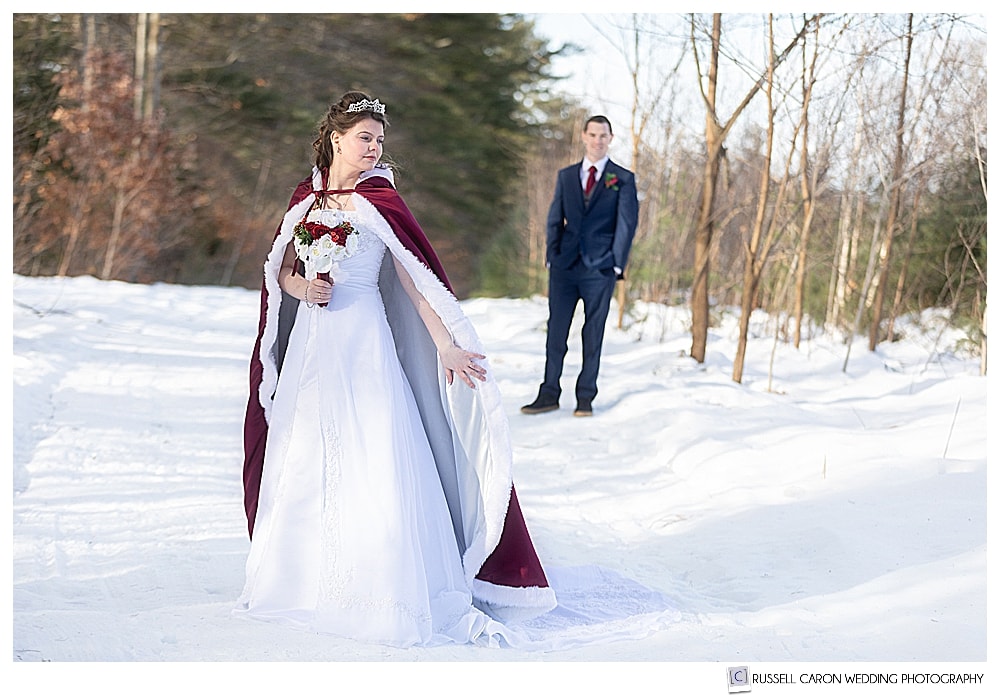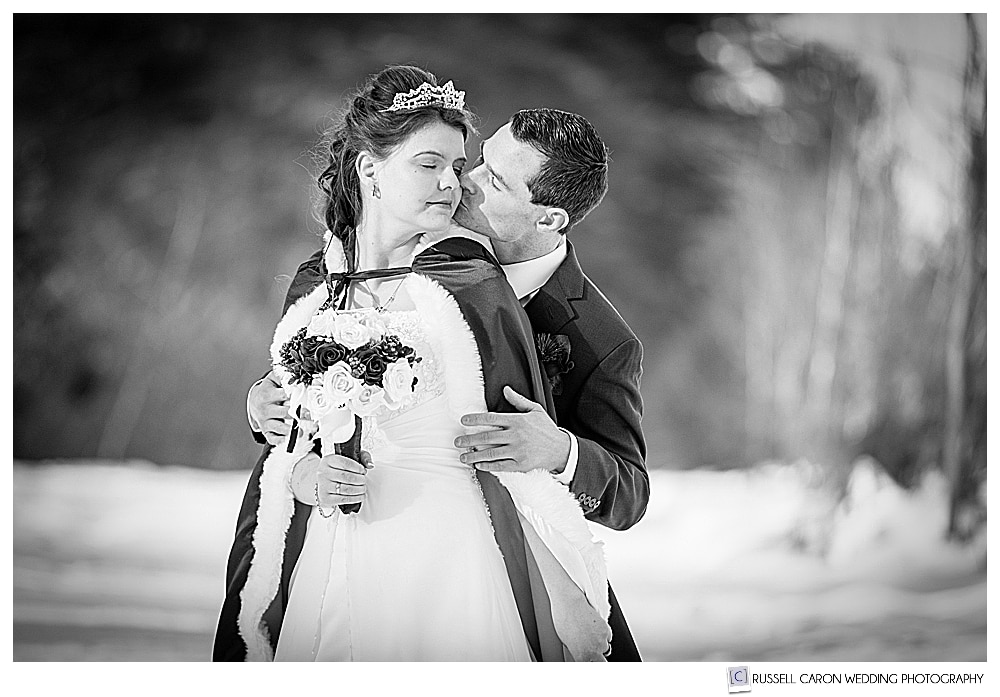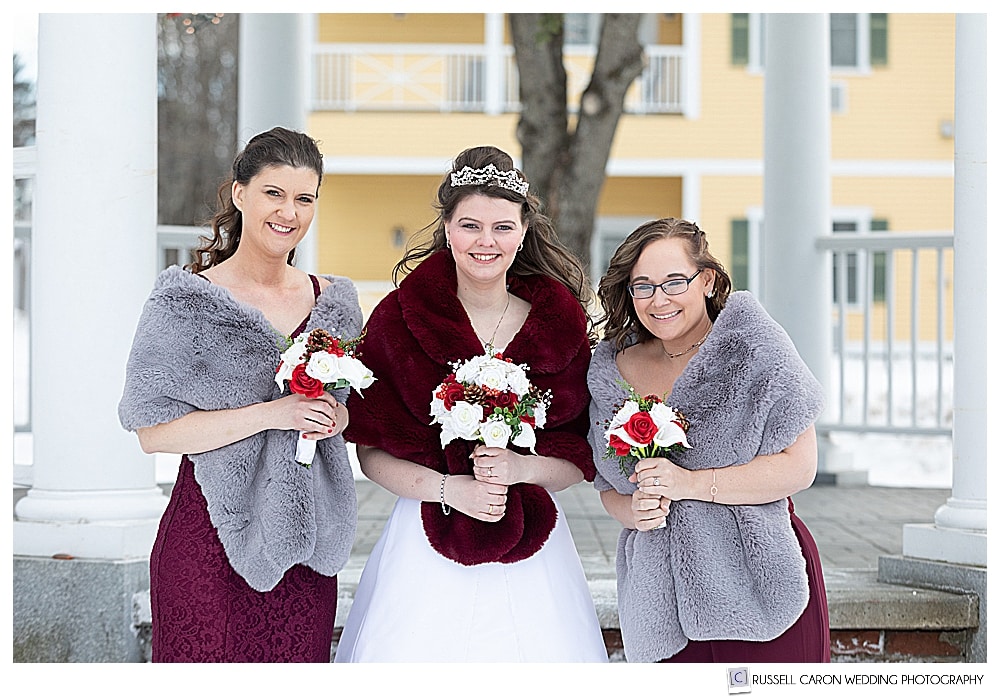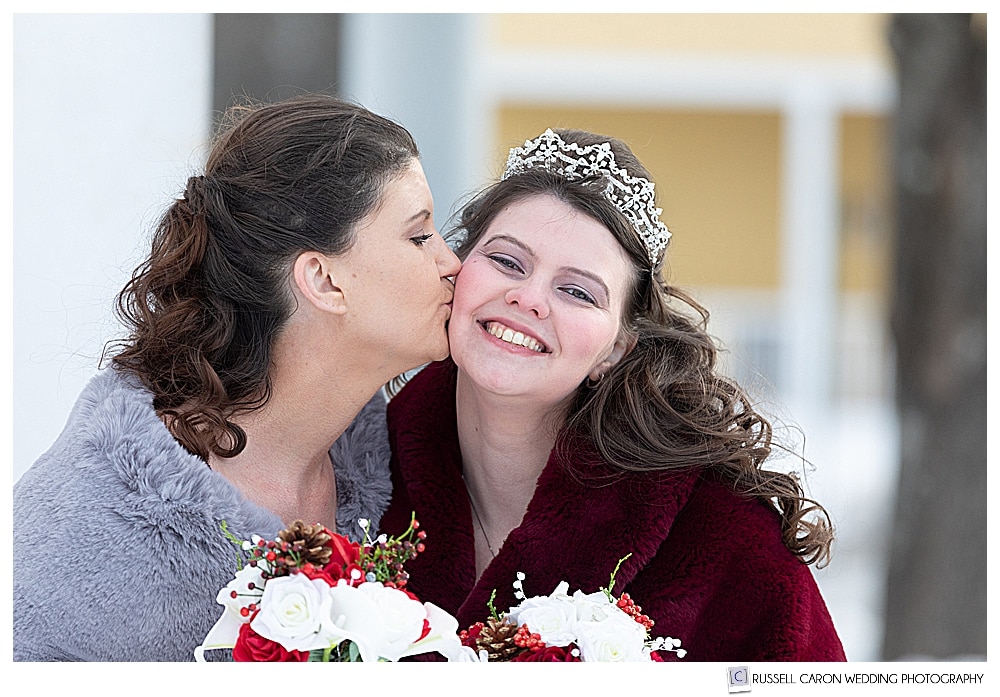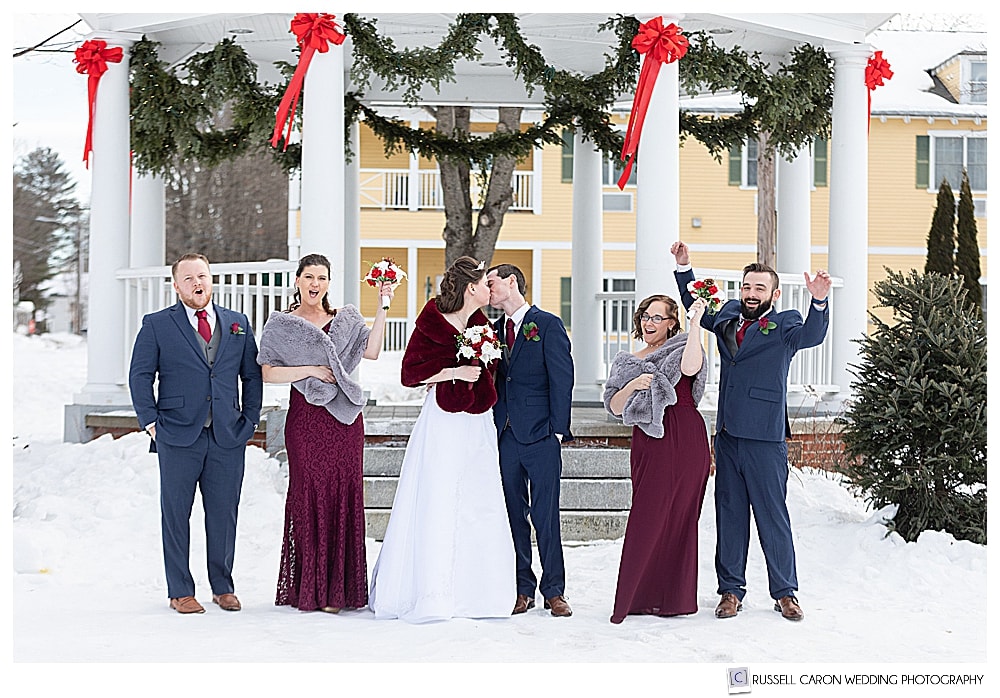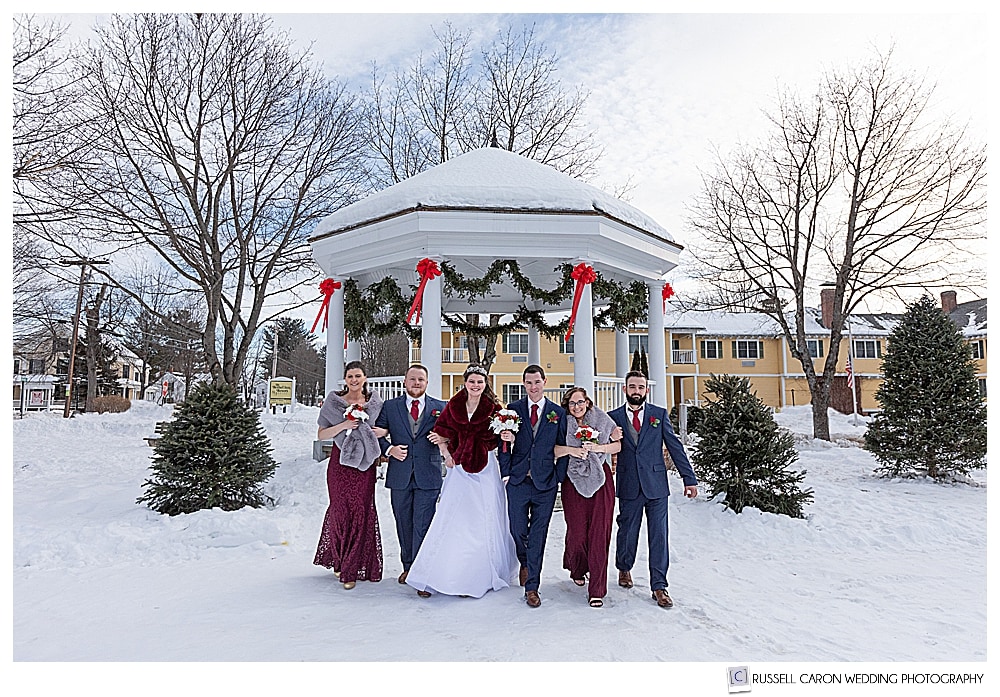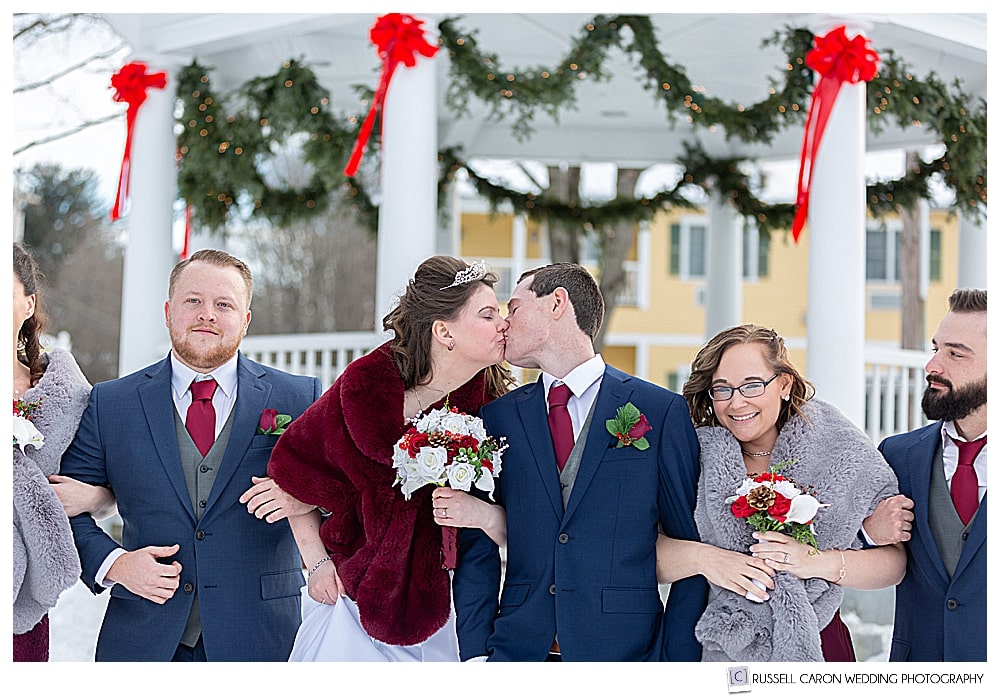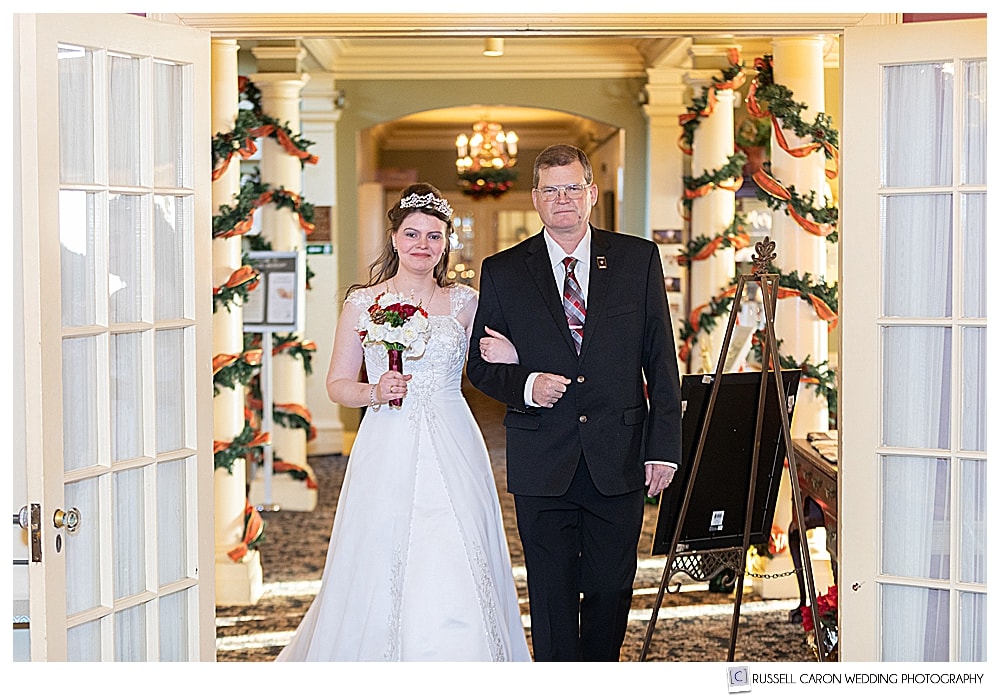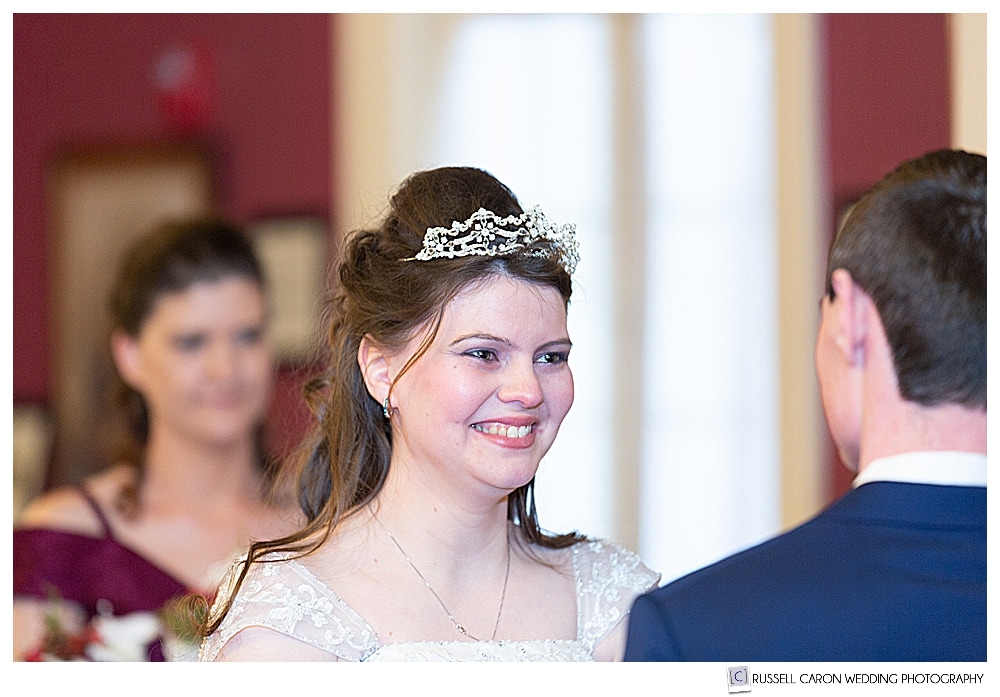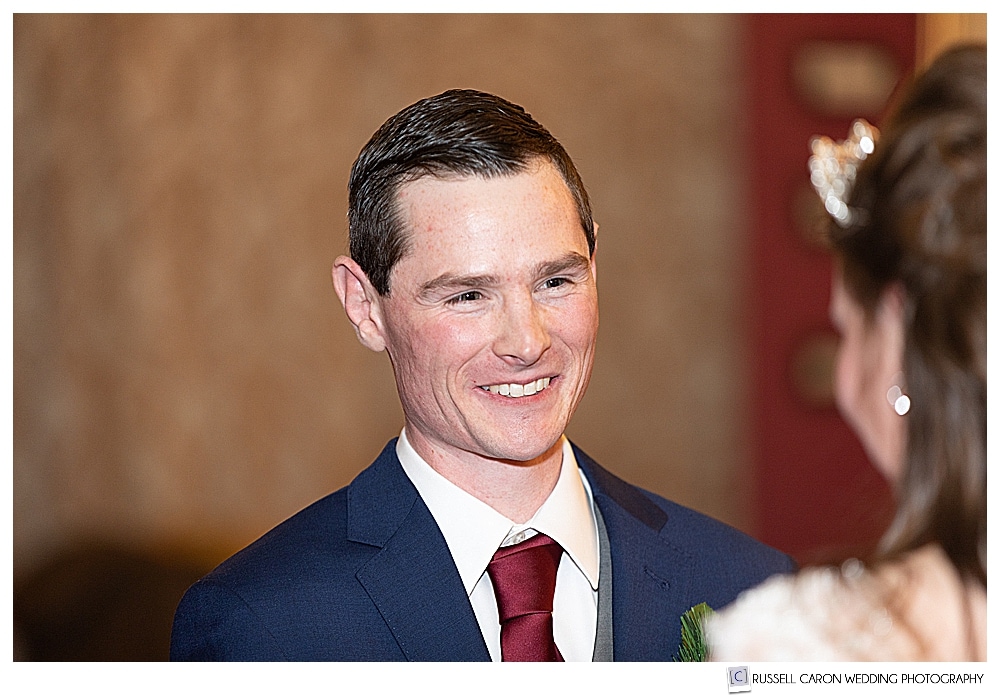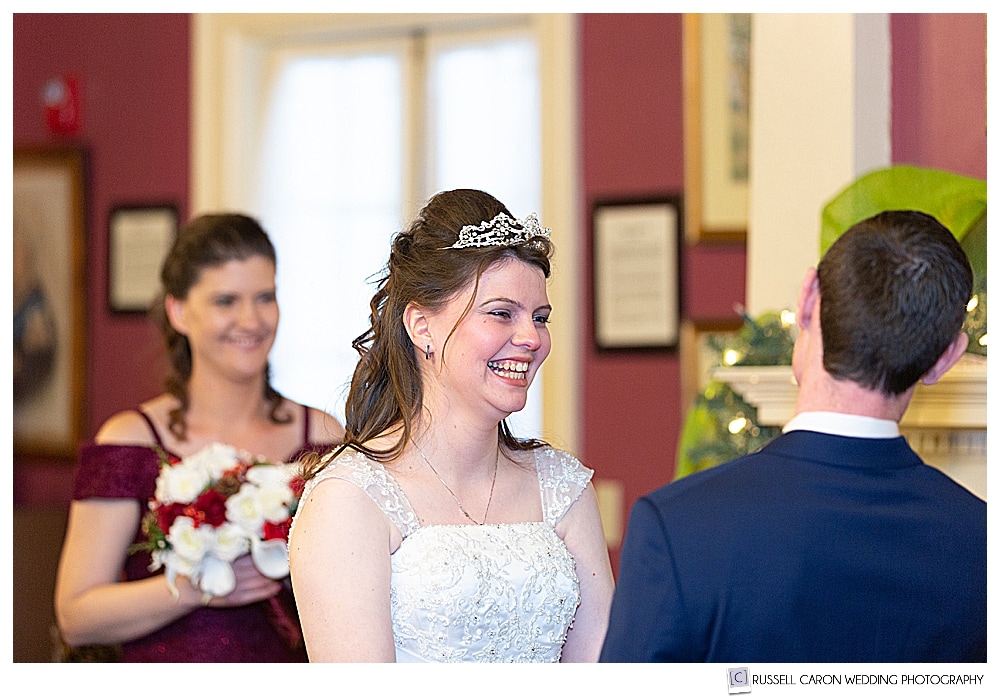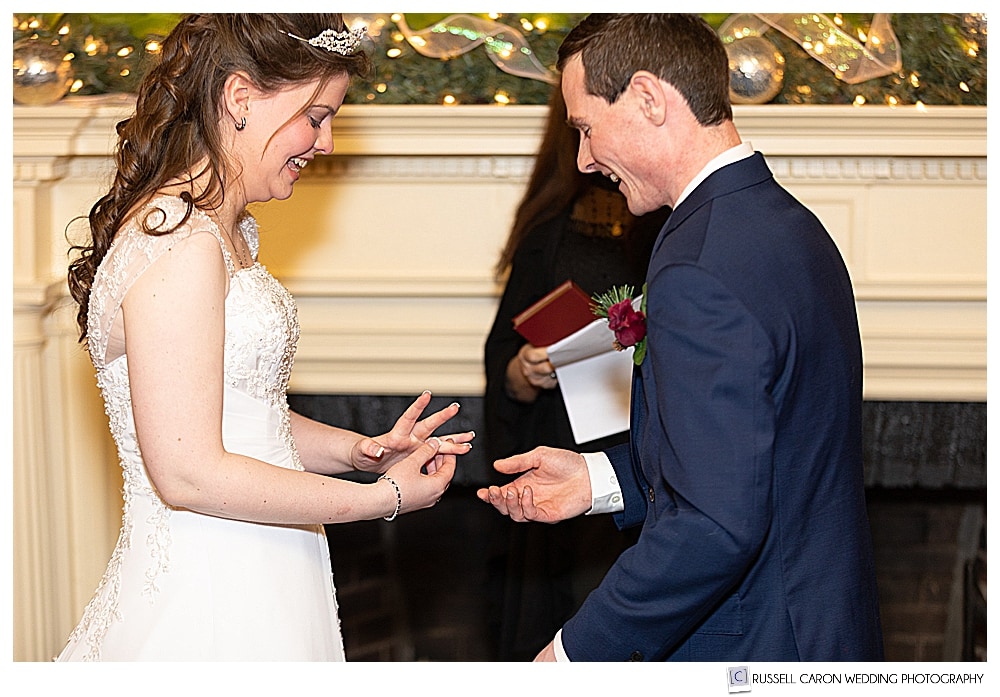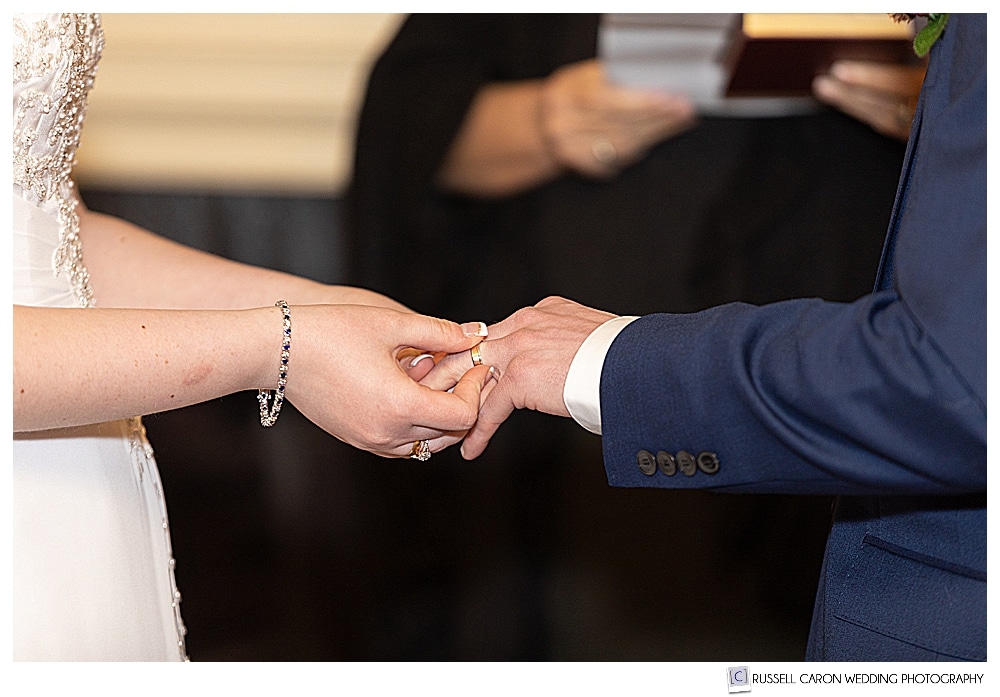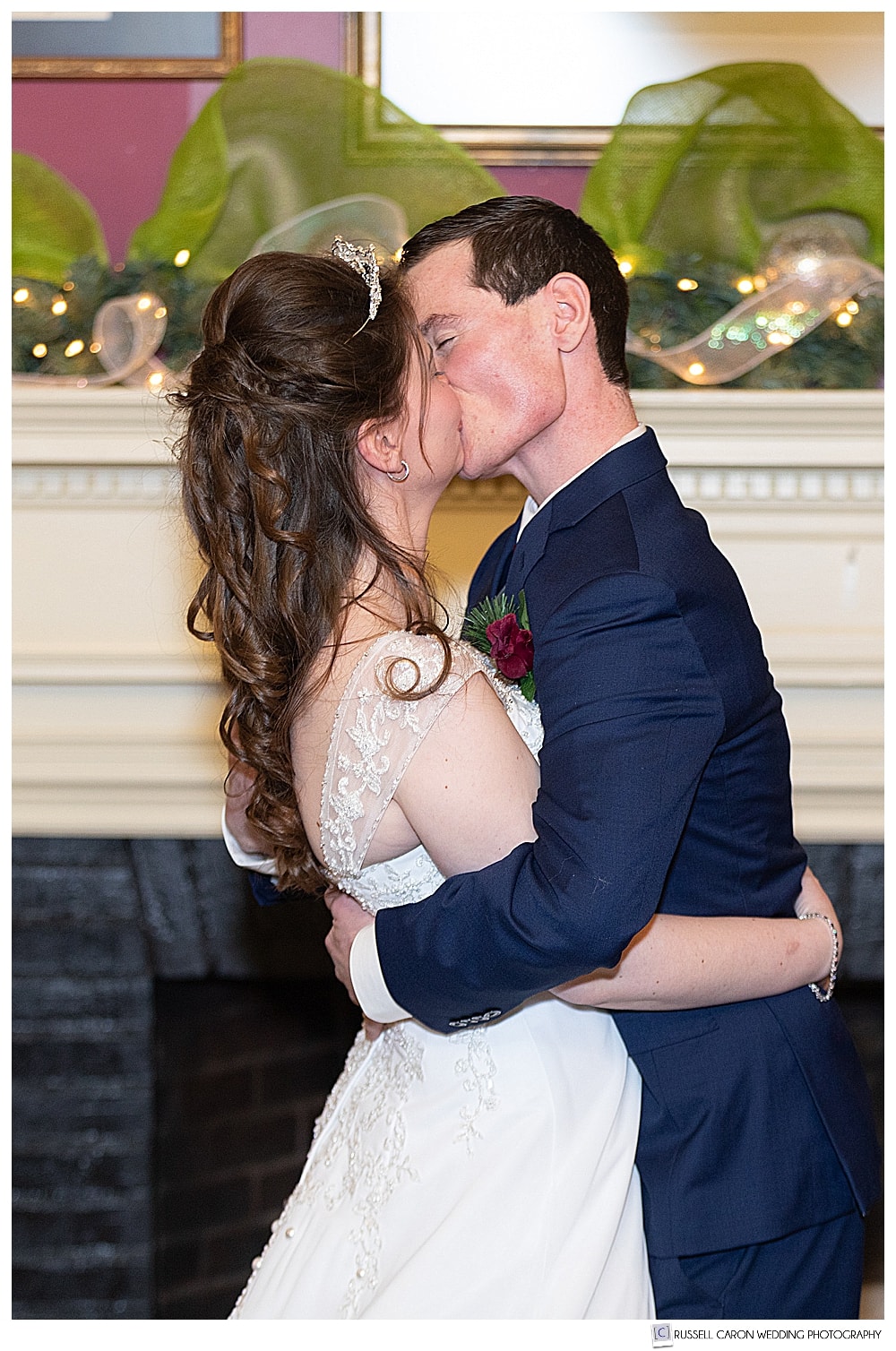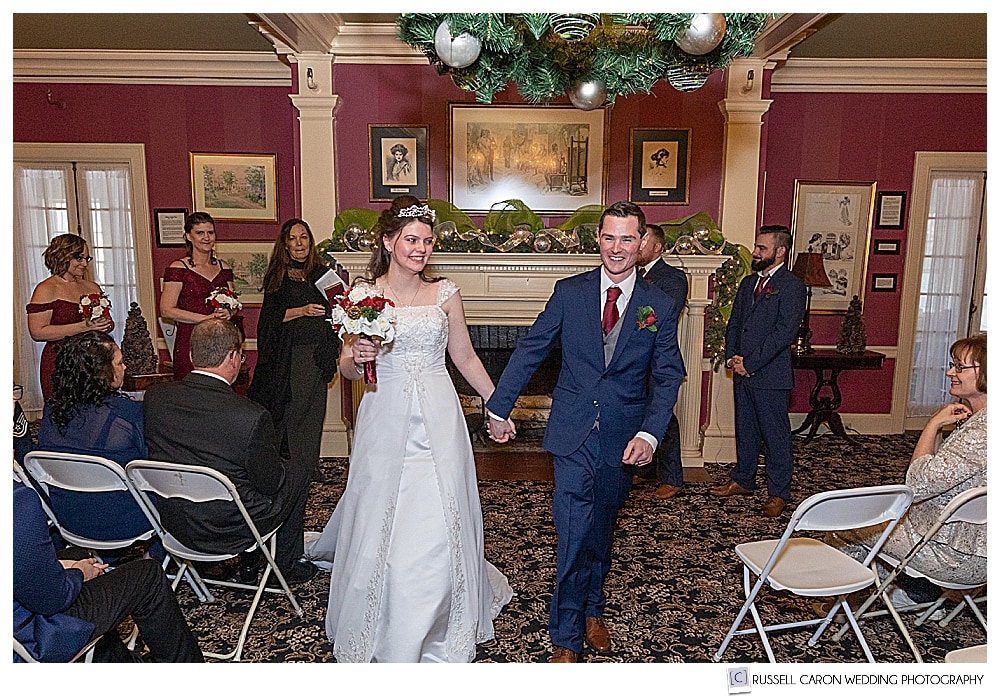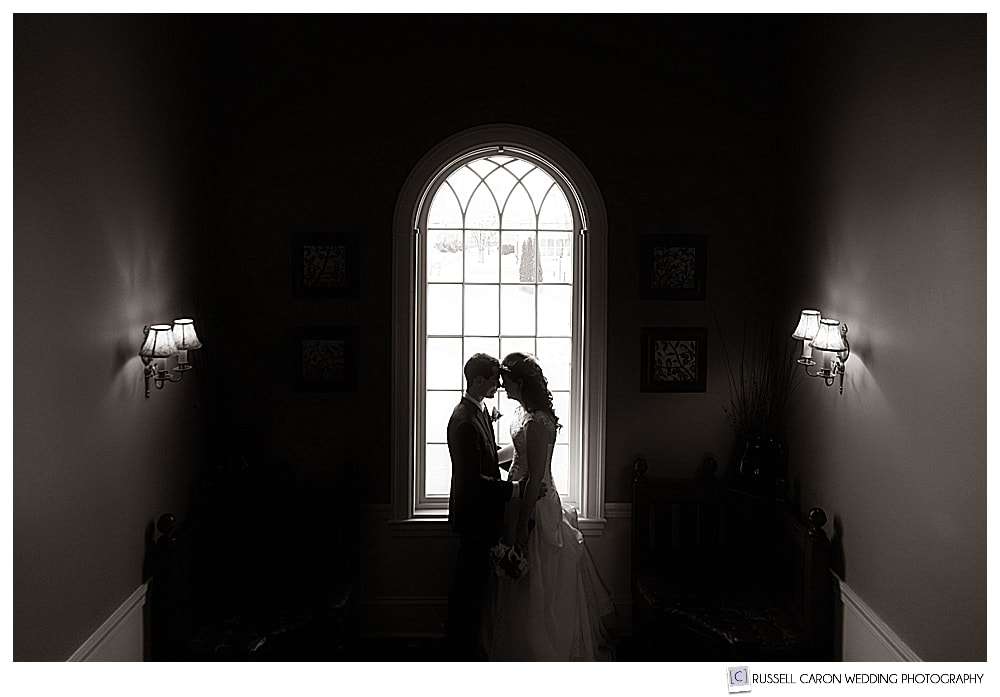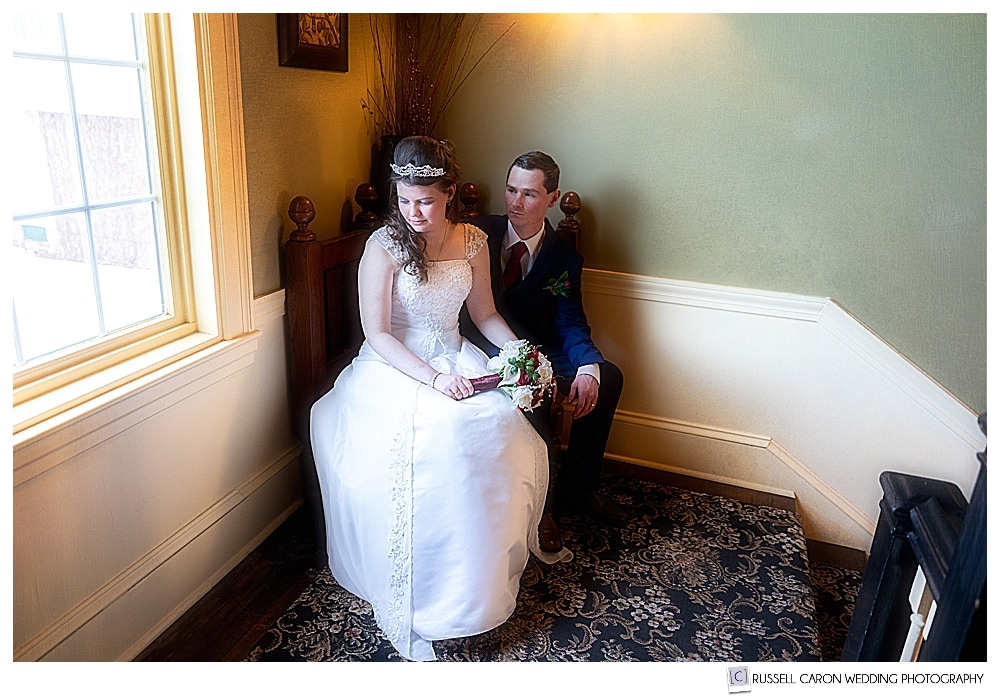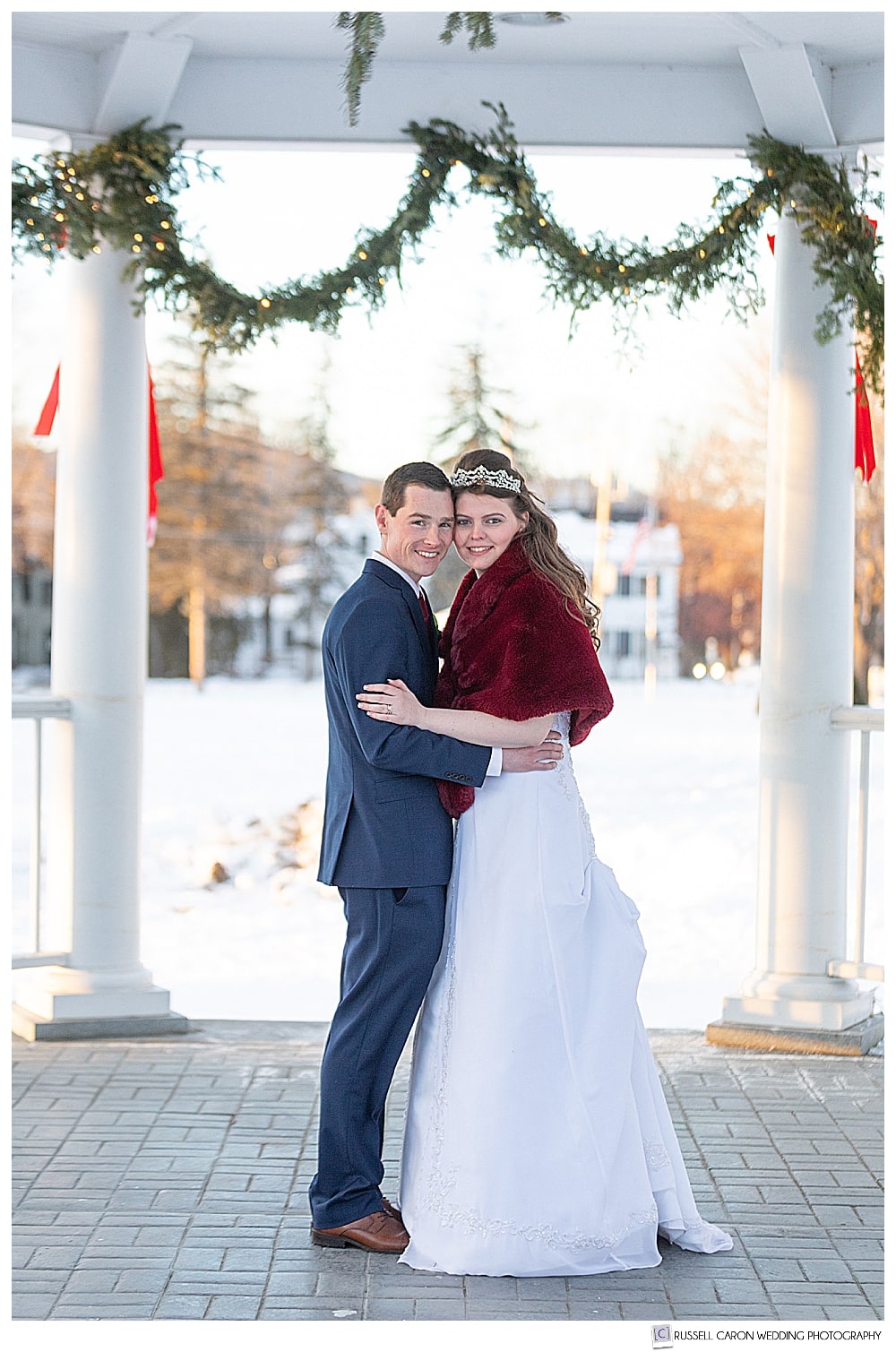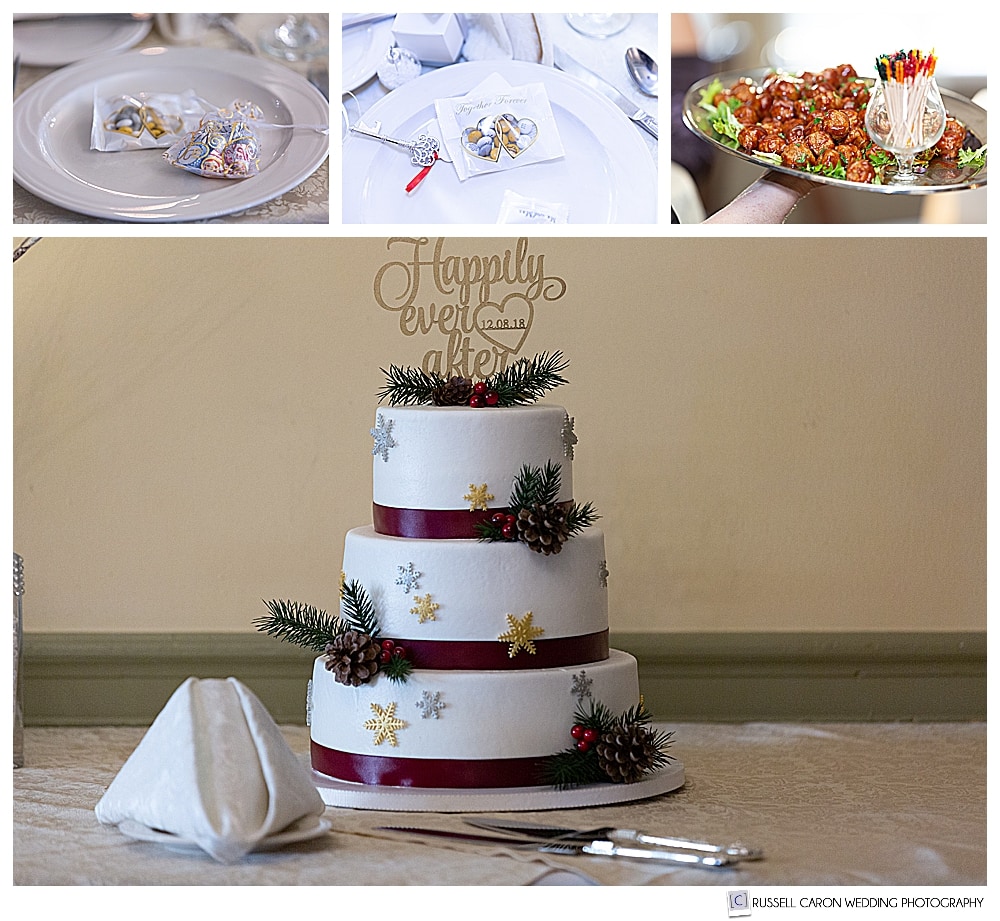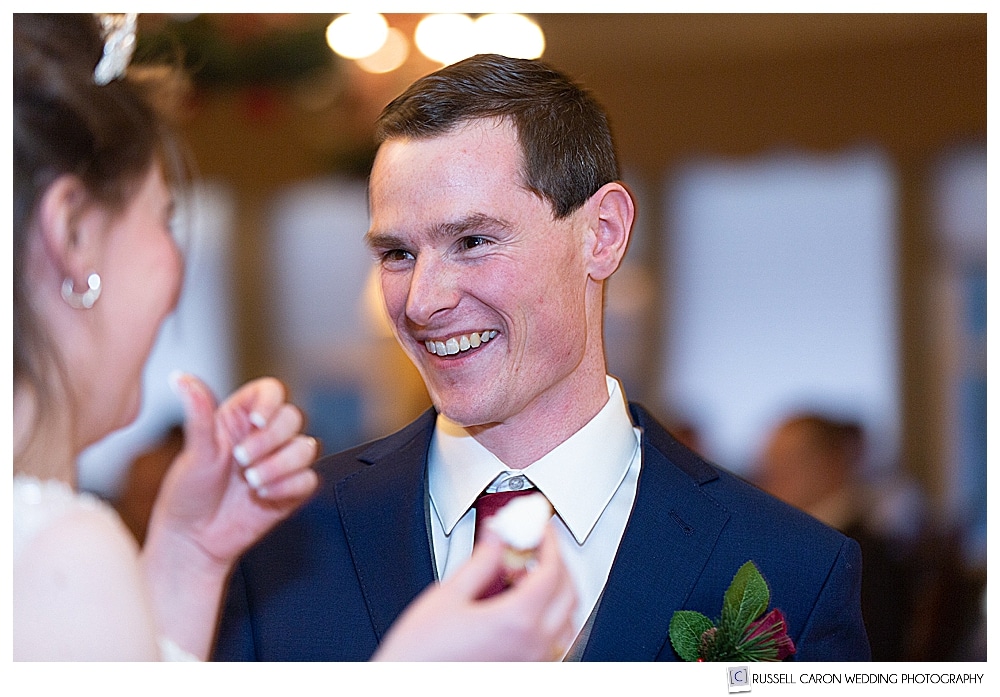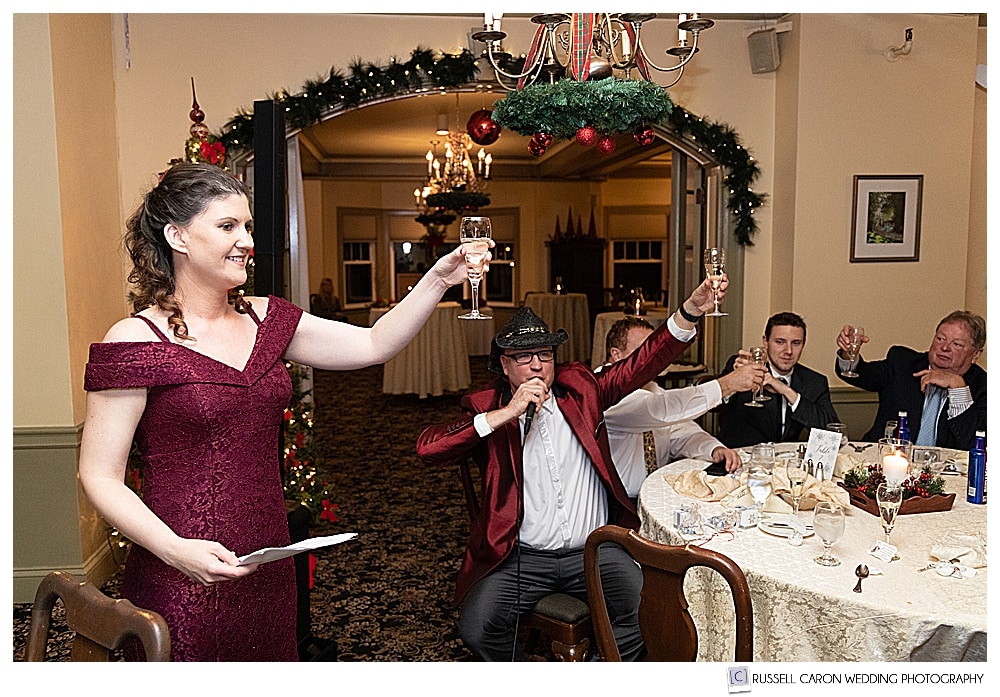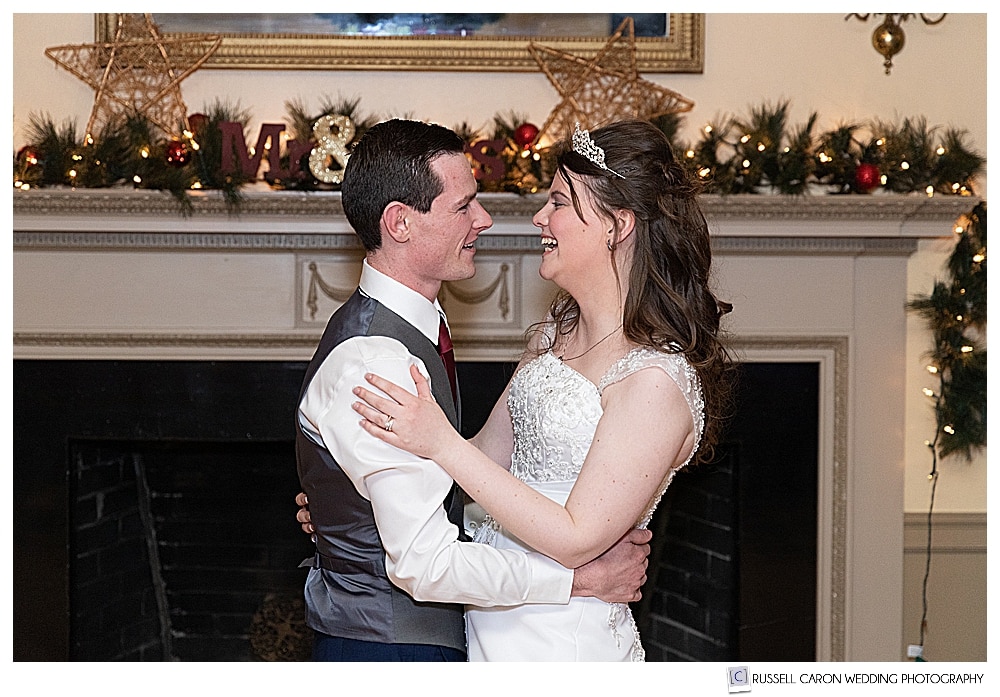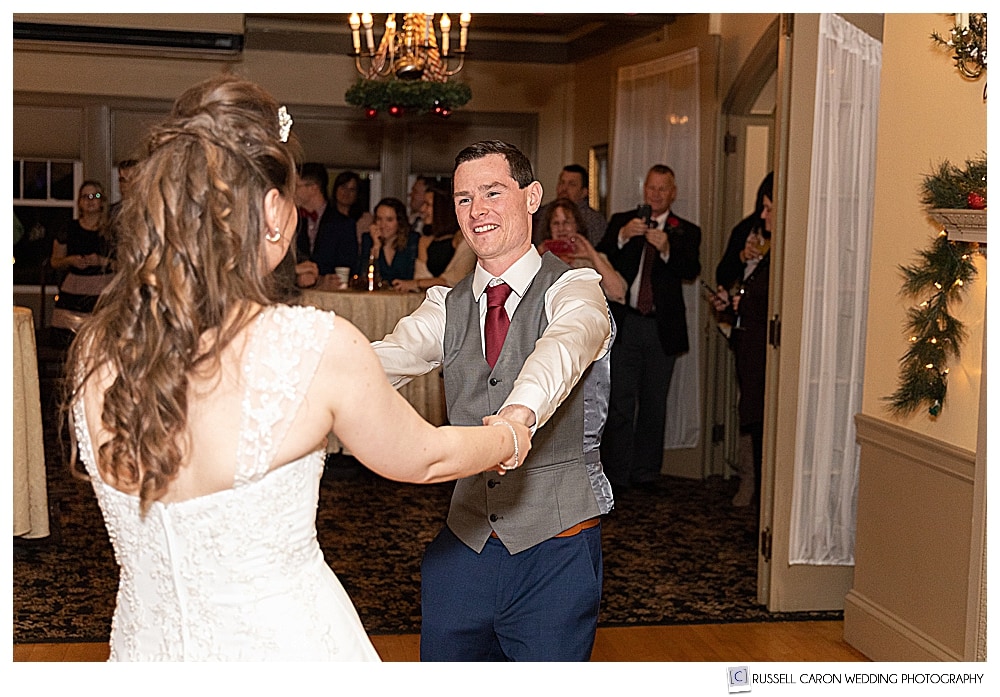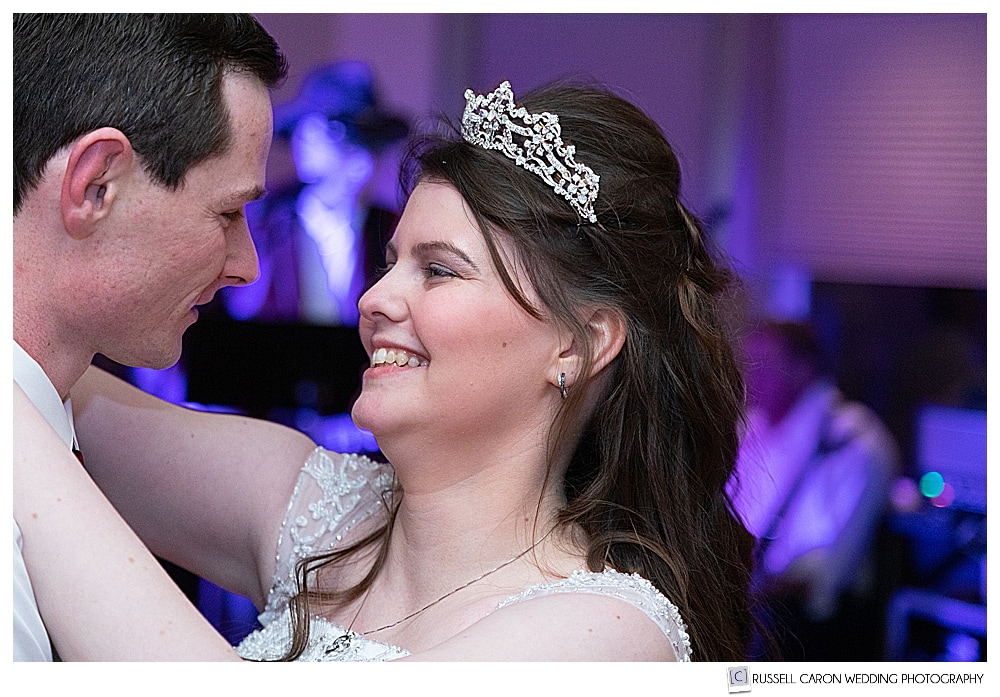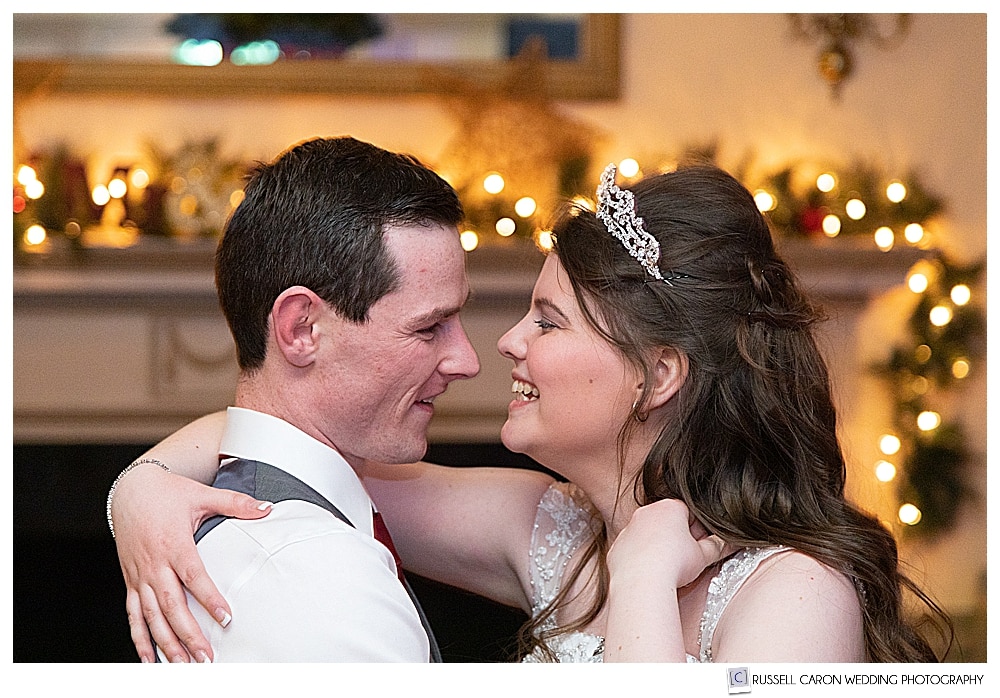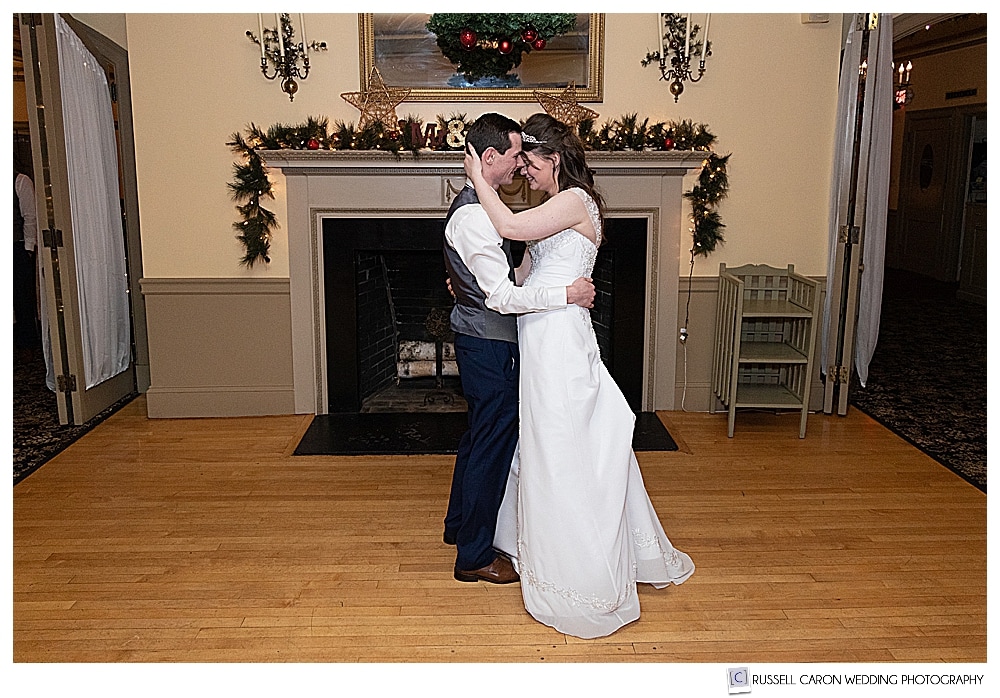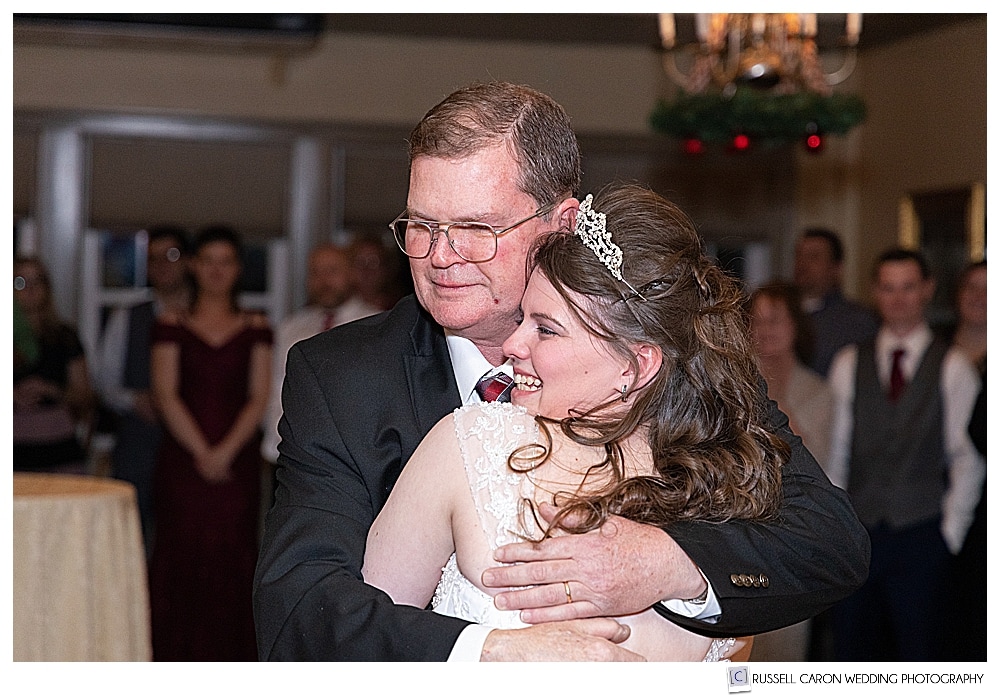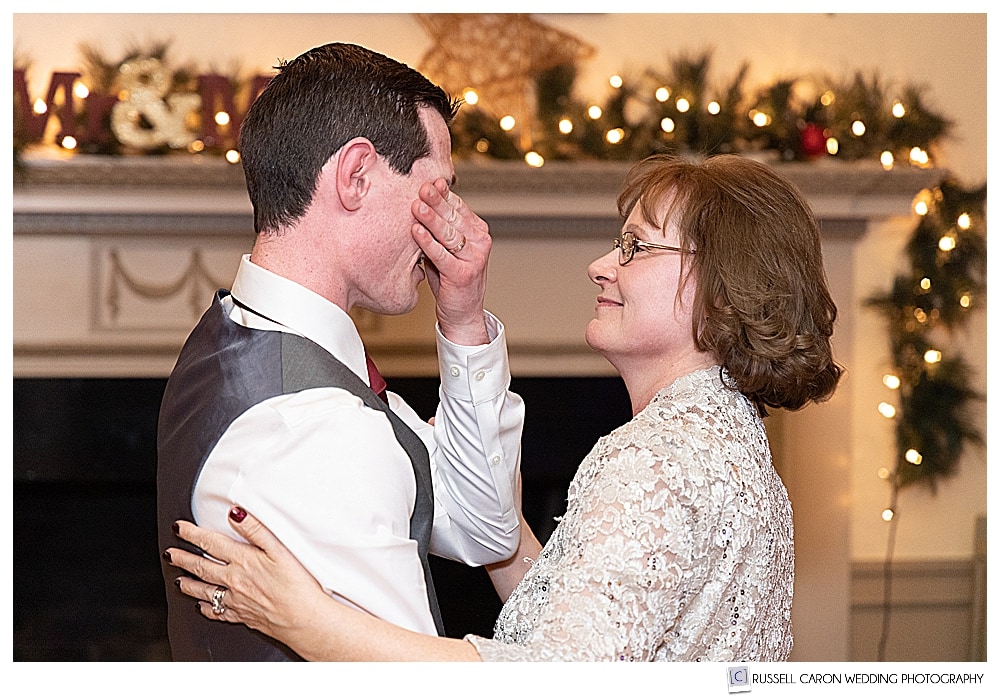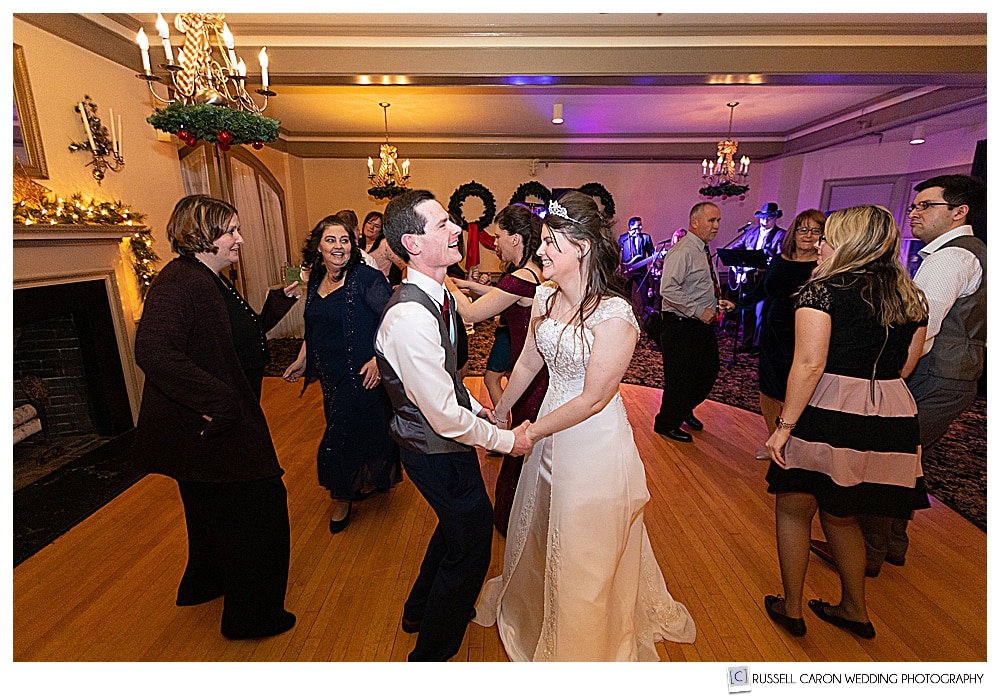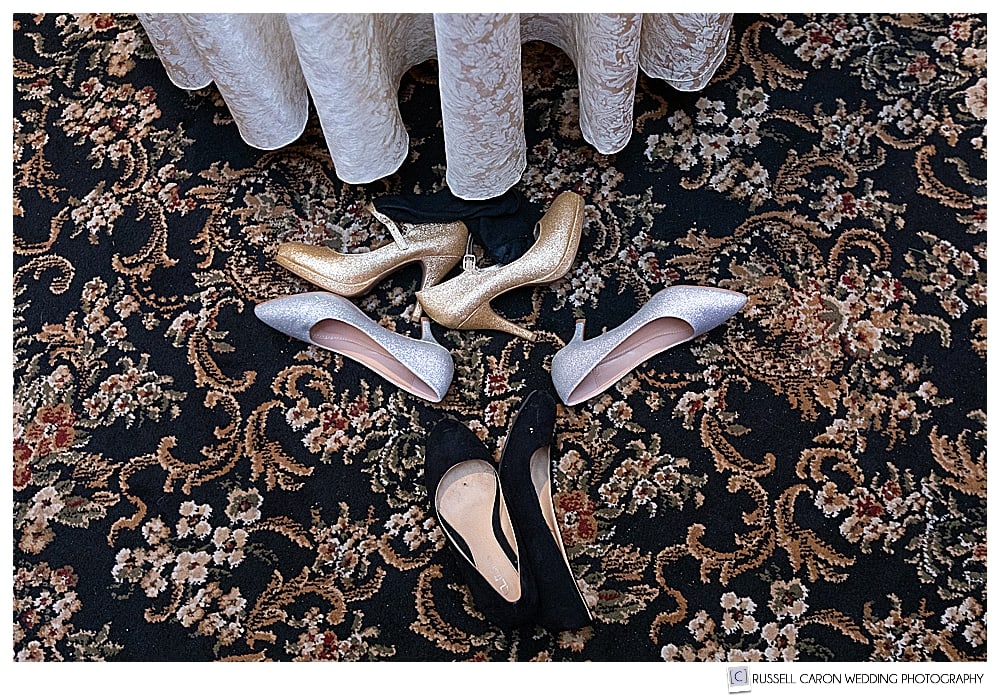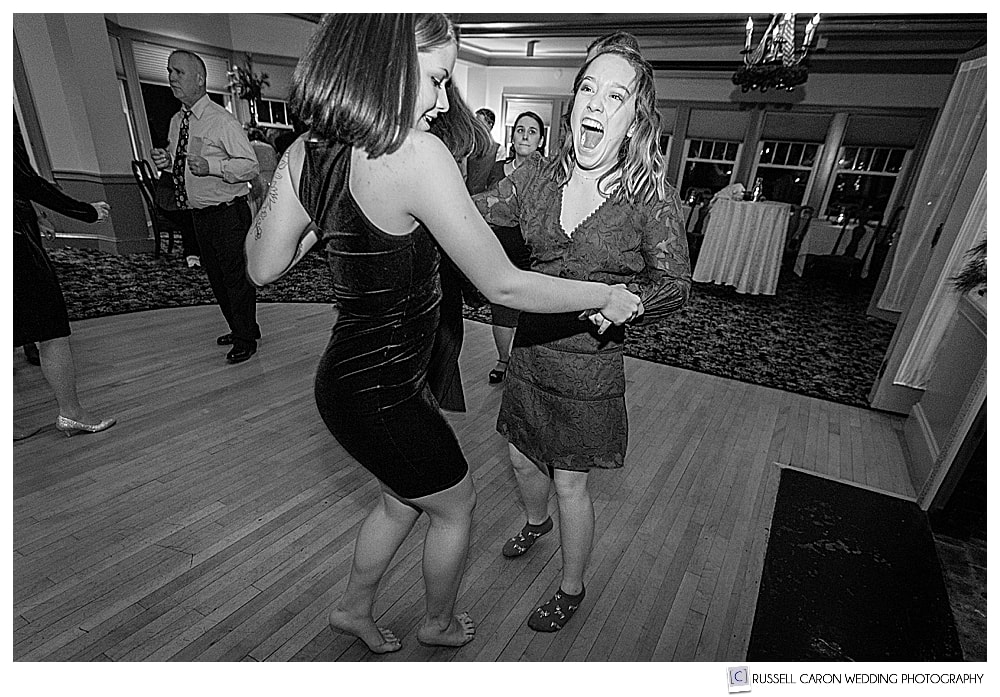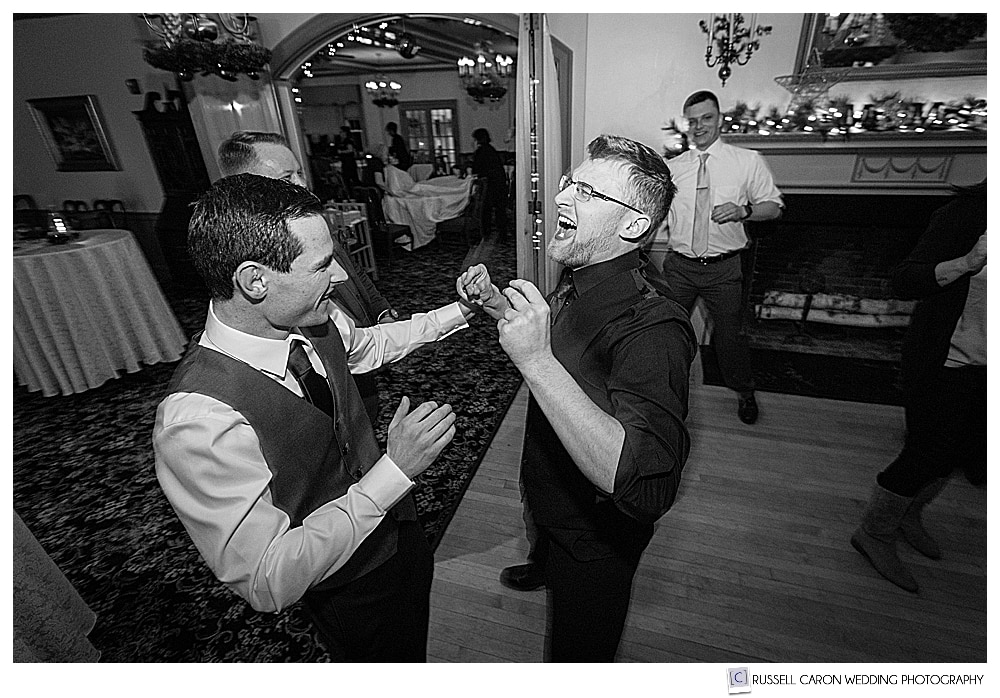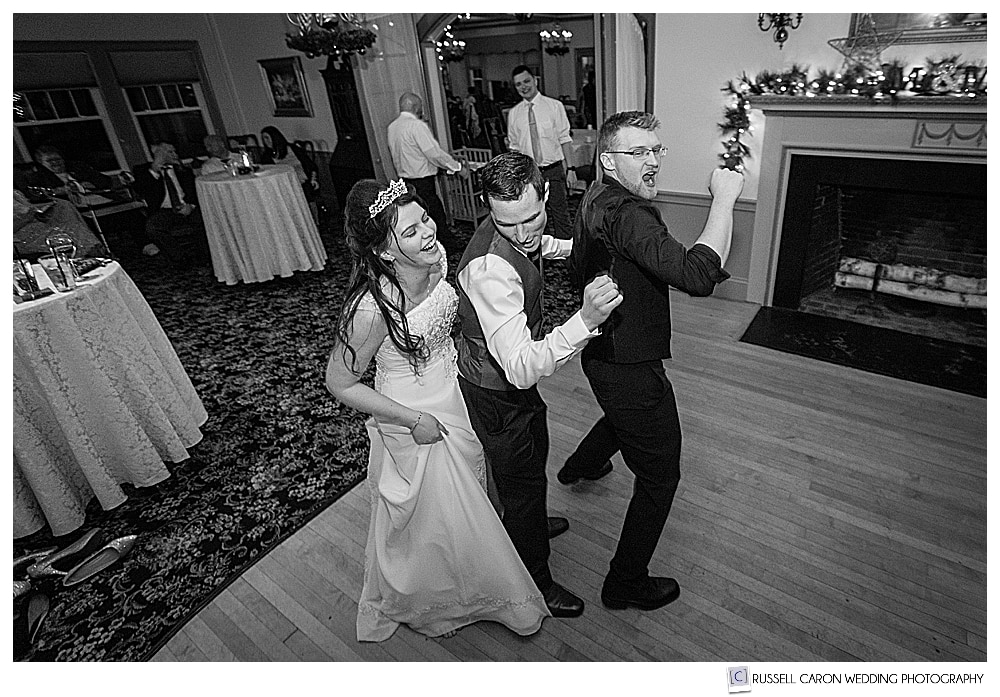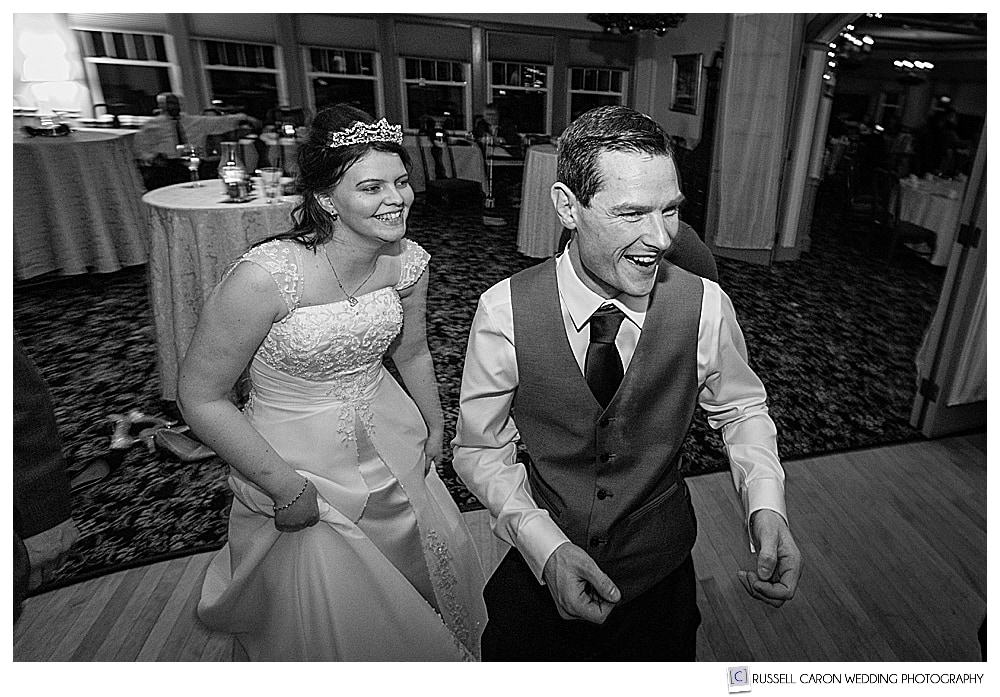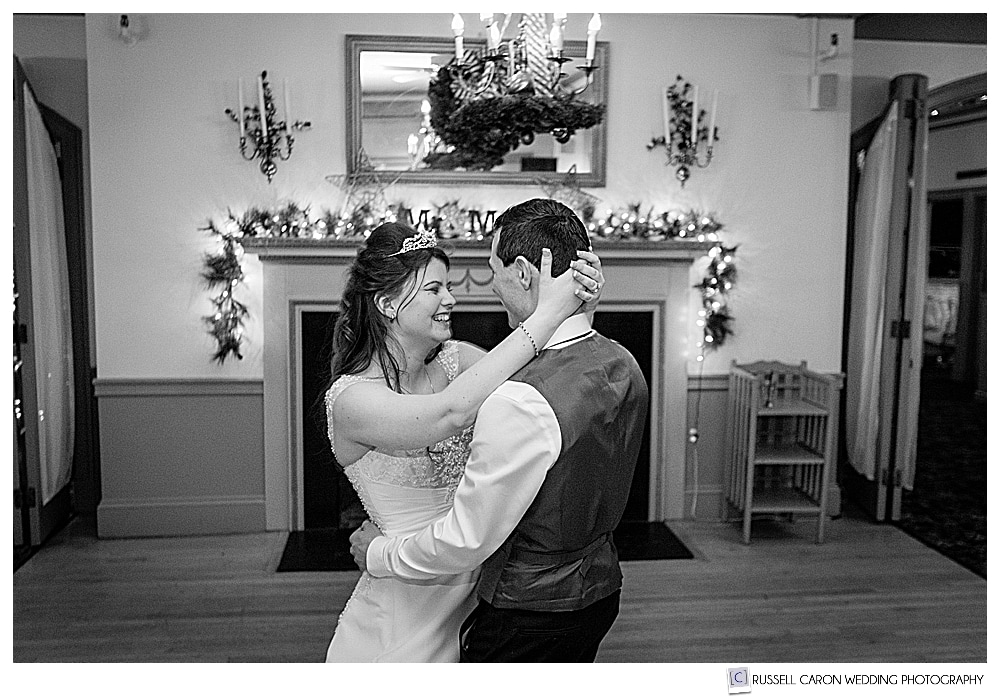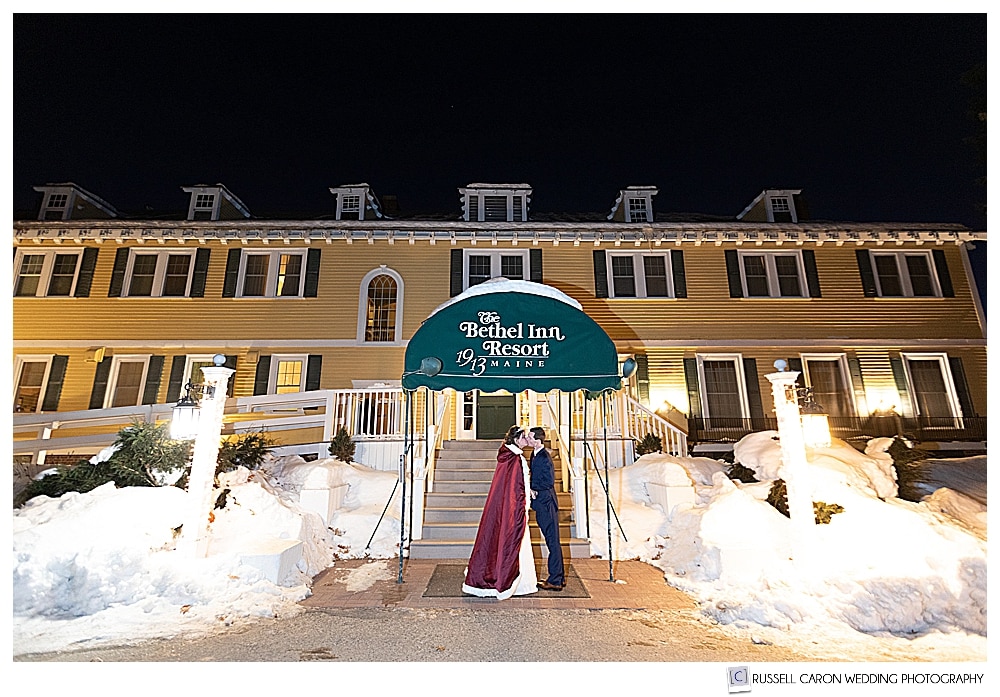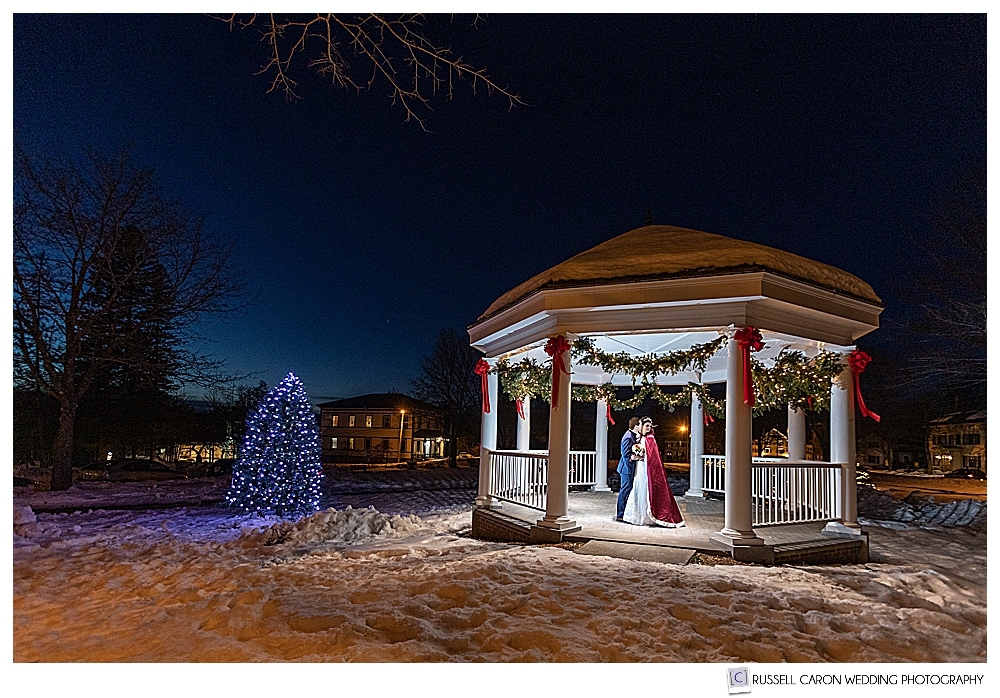 Please let us know if you enjoyed Tori and Mat's Bethel Maine wedding, by commenting and sharing!! Thank you!
Vendor Partners
Venue: The Bethel Inn
Photographers: Russell Caron Wedding Photography, photographs by Russell Caron and Liz Caron
Officiant: Kathyleen McMahon
Paper Suite: Hand made by the bride and her mother
Band: The Veggies by Day
Videographer: Mehler Productions
Cake: The Bethel Inn
Bethel Maine wedding photographers, Russell and Liz Caron, are romantics at heart who love photographing people in love. Are you getting married? No matter where your wedding is located, we'd love to travel there and take breathtaking wedding photos for you. For more information contact us right away!