What do Hannaford and Photographers Have in Common?
What do Hannaford, Trader Joe's, and Whole Foods Market have to do with photography or Maine photographers? Well, there could be several answers; we do all have to eat, and at least in the Portland, Maine area, these are our big three markets. In other parts of Maine, it is pretty much a "Hannaford or Shaws Supermarkets" kind of choice. But, for the case of this post today, it's about how generous those three, and for clarity here I list them again–Hannaford, Whole Foods, and Trader Joe's–are in donating much-needed food to the needy. Specifically, and this is the tie in to us, and our Maine wedding photographer friends that have joined us once a month for the past three months; this is about the Preble Street Soup Kitchen in Portland, as well as the entire Preble Street operation.

One of the on-line professional photographer forums we belong to had the fantastic idea of doing monthly volunteering, as a group, at the Soup Kitchen. Talk about something good for the soul, well, this is it! It's some of the most rewarding, and heart-warming three and one half hours of the month that Liz and I spend doing. At yesterday's session, before the doors opened for the lunch crowd at 12 noon sharp, I listened in for the second month in a row to a eye-opening and sometimes even close-to-tear-inspiring overview of the Preble Street mission by Operations Manager Sue Ellen Sevigny about what Portland's homeless scene is like. Listening to how the shelter operations of Preble Street have grown from its humble beginnings as a men's shelter; to its expansion with a women's shelter; a teen center; a clothing resource center; a food pantry…basically, providing food, clothing, and shelter to those most in need. But, every single one of the shelter resources has outgrown its original capacity, and the system is relegated to having a lottery to determine who gets the beds, the cots, the thin mats, or, the last resort, to see who get to sleep upright in a plastic chair inside of a city building. Every night, the city of Portland has 600 people that do not have a roof over their heads and who need the basics simply to survive. A startling amount of these people are military veterans; another startling amount are people with mental health issues. Most of the others are people who've been dealt some bad luck in one way or another.
At Sue Ellen's overview, a question was raised from another volunteer about how all of this operation is funded? "It's 100% private donation", Sue Ellen replied. And, specific to the food kitchen, I was enthralled with these facts: Up to 400 meals are served at the soup kitchen, per meal! That's up to 400 for breakfast…for lunch…for dinner…yesterday…today…tomorrow…always. Four hundred meals, three times a day, 365 days per year. Everything is cooked in huge containers, and several of them at that. The kitchen could be a huge confusion, but rather it amazingly works with organization and precision, all because of talented and sharply-skilled managers. While others provided essential supply chain support, dishwashing, and cleaning up duties, my role, and that of some of my peers that volunteered part of their day yesterday, was to be at the serving line. That iconic roll-up aluminum screen that opens promptly at noon, (for lunch) and rolls down precisely one hour later. What happens in between is pretty amazing. Hundreds of appreciative people, a true cross-section from all walks of life, line up, with remarkable order, with thankful smiles, no matter what challenges lie within. They are offered balanced choices of hearty, tasty meals, piping hot, with self-served milk and coffee, and a warm place to sit, away from the sometimes brutal outdoor elements, and satisfy their basic human need to eat. For free, of course. To ensure that every single person, at every single meal, every single day gets fed and never, ever leaves hungry, some of the items at the window are an "either-or" situation: it may be cole slaw OR salad; BBQ chicken OR beef stew. Generous portions are given right at the start; these people are on the go between meals and, during the winter, exposed to harsh weather conditions, and they need the calories these meals provide them. Here's the good part: the patrons are allowed to loop back through the line another time, if they want. And again after that. And again, and again. Thus they can have choice "A" the first time through, and choice "B" the second. When the line finally diminishes as the close of the hour nears, the servers may be given the OK, depending on how much is left, to make the servings even larger and even to allow the "or" choices to become "and" choices. No one leaves hungry.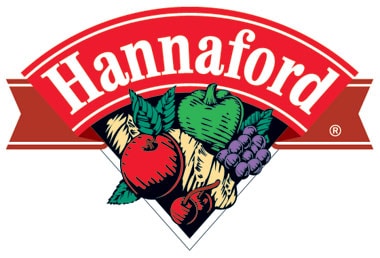 Back to those private donations: how do they work? Money is always needed, naturally. But the vast majority of the delicious, nutritious food volunteers scoop onto those cafeteria-style trays come from, in addition to local people, food-drives, local farms, seafood markets, and the like, those "big three" local supermarket chains: Hannaford, Whole Foods, and Trader Joe's. Here's a fact that I enjoy trying to digest:  Hannaford, Preble Street's single largest donor, donated $1.5 MILLION DOLLARS of food to Preble Street last year. Have you ever purchased, or perhaps been behind someone at a grocery store like Hannaford that bought, $400 dollars worth of groceries at once? This happened to me just a few days ago and I saw two and a half large carriages filled to the brim. Hannaford's annual donation to the Preble Street Soup Kitchen amounts to TEN TIMES this amount of food EVERY DAY OF THE YEAR. Which amounts to something like 10,000 "carriage loads" over the course of the year. And Whole Foods and Trader Joe's are important donors, too. I'm proud that these happen to be the same three food sources Liz and I use for 99.9% of our personal grocery needs. It's nice to know that the companies we choose to to do business with, give back with kind hearts to support such such an important need. I can only imagine how much the annual donations amount to for Hannaford since they have stores up and down the coast from here to Florida.
Perhaps you would be willing to consider volunteering yourself? There's a process to go through, but it isn't difficult. Here's the link. Think about it, do it for the first time, then do it again and again; then bring some co-workers, friends, or even, like we Maine photographers did, bring your competitors. There's an unending number of meals to be prepared and hungry people to be fed and an ever-growing number of people in need. It's a true win-win.
Authored by Russ
Post script from the Business News Front: (Dated January 2015) Preble Street, a Portland-based social service agency, announced it earned the highest score of any charity in Maine in a 2014 fiscal-year analysis performed by Charity Navigator, a national evaluator of charities. The agency recorded an overall average of 99.17 points out of 100 to rank among the highest-scored nonprofits in the country.