Creating Dramatic Sun and Sky Shots | Technical Tuesdays
Photographing a scene including the sun can be very tricky; you already well know that. Let's take a look at some simple steps you can take when capturing sun-centric images that will allow you to create dramatic sun and sky shots, be they weddings, environmental portraits, or landscapes.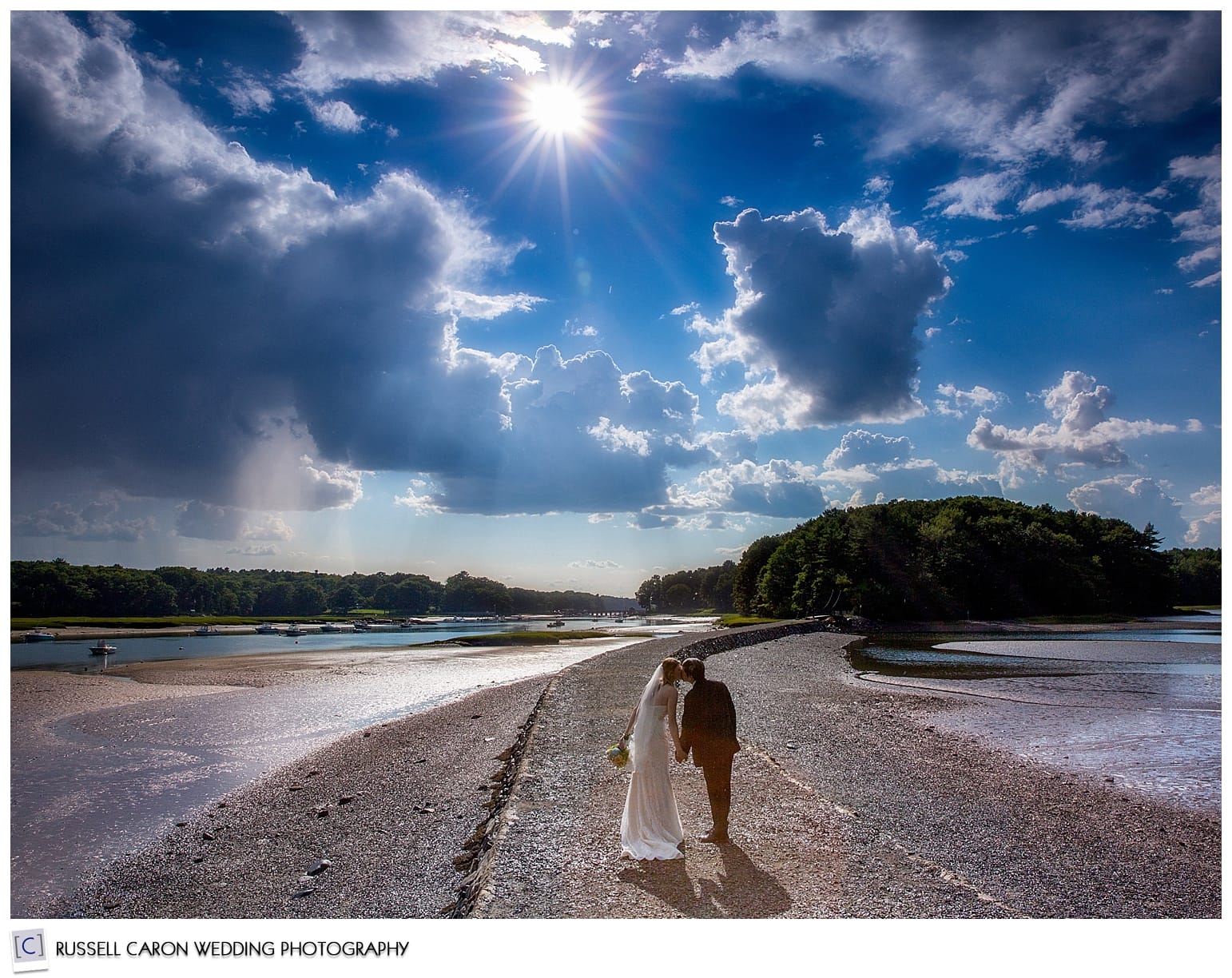 Technical specs:
Camera: Canon 5D Mk III
Lens: Canon 24-70 f/2.8L MkII at 24mm
ISO: 400
Aperture: f/18
Shutter: 1/640 sec.
Key points
1. Shoot in RAW format. I needed the latitude that RAW files provided me as I decreased the highlights and increased detail in the shadows during post-processing. I use Adobe Lightroom from the Creative Suite CC.
2. The render the sun as shown here with its "starburst" effect, a small aperture is required. I used f/18.  Generally f/16 through f/22 or smaller works well for creating this effect.
3. Don't worry too much about flare; it is somewhat inevitable when shooting straight into the sun, but do use your lens hood when you can.
In general, there are indeed still areas in this shot with "blocked up" (detail-less) shadows but I deemed that OK for this shot; it's not a landscape, it's an artistic wedding image. The composition here was carefully planned, too, as this is a young couple married under 30 minutes, and there is obvious symbolism at play here as they start down the path that leads off into the distance (the future) with uncertainty at what's to follow.
The couple was directed (given an idea what to do) but not posed for this image; thus there is a natural fluidity to their pose and their emotions at the moment are real.
A significant amount of wedding photography is all about the faces and emotion of the couple, their families and friends and supporting casts, with no concern of the background at all. That said, however, there is no doubt about the importance of environmental images, too, that place the couple in the midst of the beauty of the area they chose for their wedding. This, like so many of our favorite images, is a coastal Maine wedding in the southernmost areas of Maine.
Maine wedding photographers Russell and Liz Caron present their Technical Tuesday blog post series. This installment in the series, about how to create dramatic sun and sky shots, tells you how to use your aperture and other technical settings to achieve dramatic results. Russell Caron is available for workshops, group instruction, or one-on-one mentoring. Call Russ at (207)233-4050, or email him at russ@wed-pix.com.