Wells Maine Wedding Photographers
Ashley and Mike are the kind of people that, when you meet them, you like them instantly.  Super nice, easy to talk to, and friendly, we hit it off and had so much fun!  Their wedding next June will be at the Wellesley Country Club in Wellesley, Massachusetts, so they wanted their engagement session to be at the beach.  Being Wells Maine wedding photographers, we were more than happy to be at the beach on what was a hot August afternoon.
You can see the haze in the photo below.  It was a scorcher!  Thankfully there was a nice breeze, one of the benefits of being on the coast!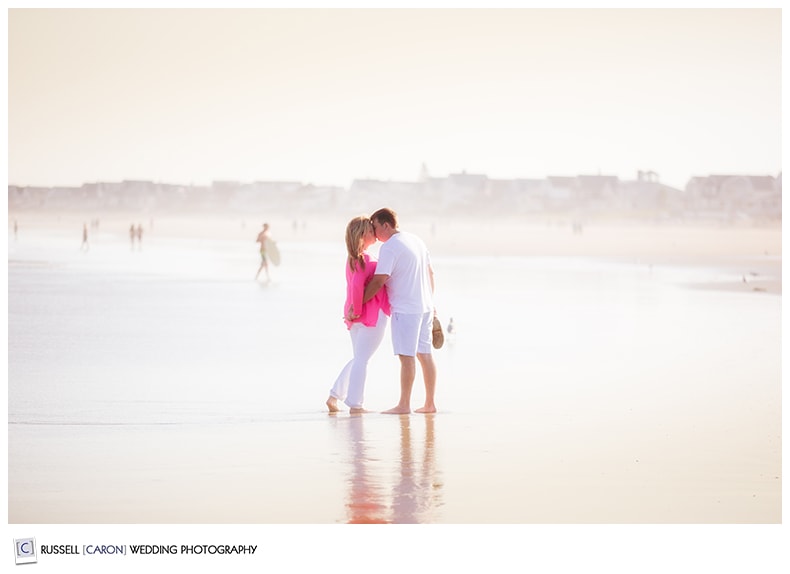 We just love this image of Ashley and Mike, below.  Just look at their smiling faces and interaction with one another!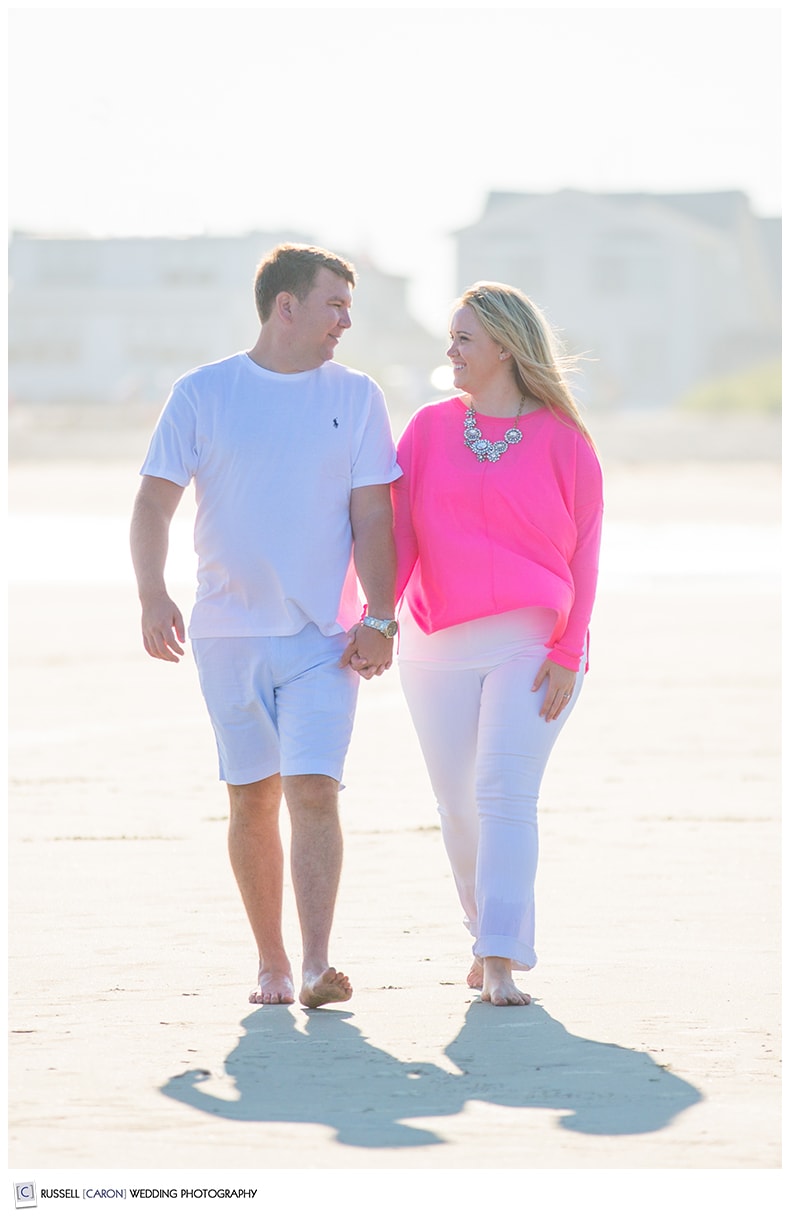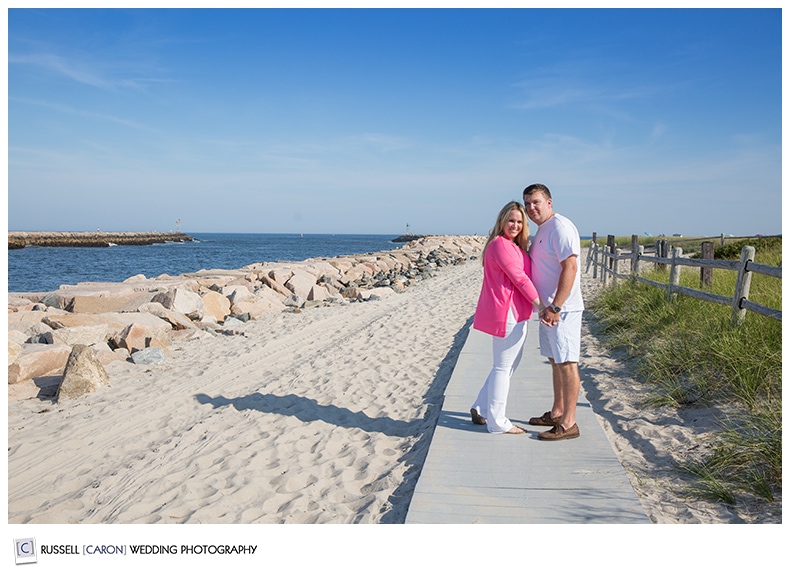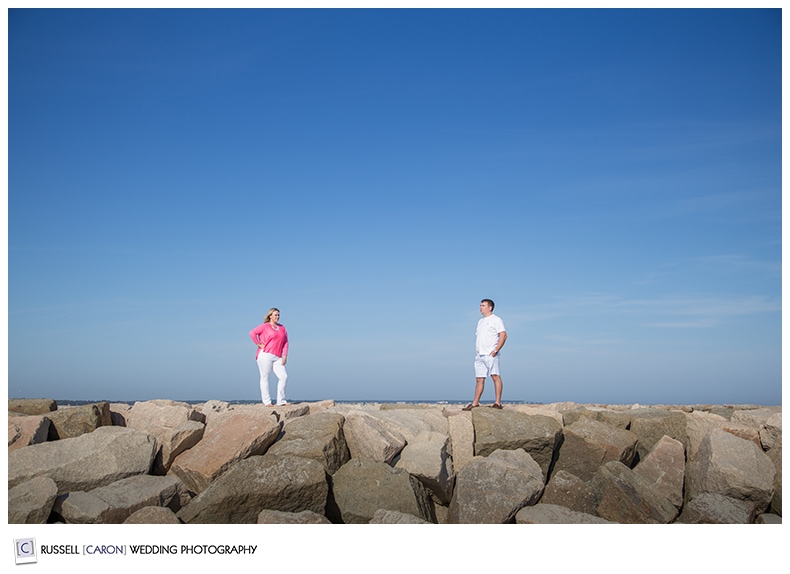 We were able to catch a reflection in one of the many tidal pools along the breakwater, below.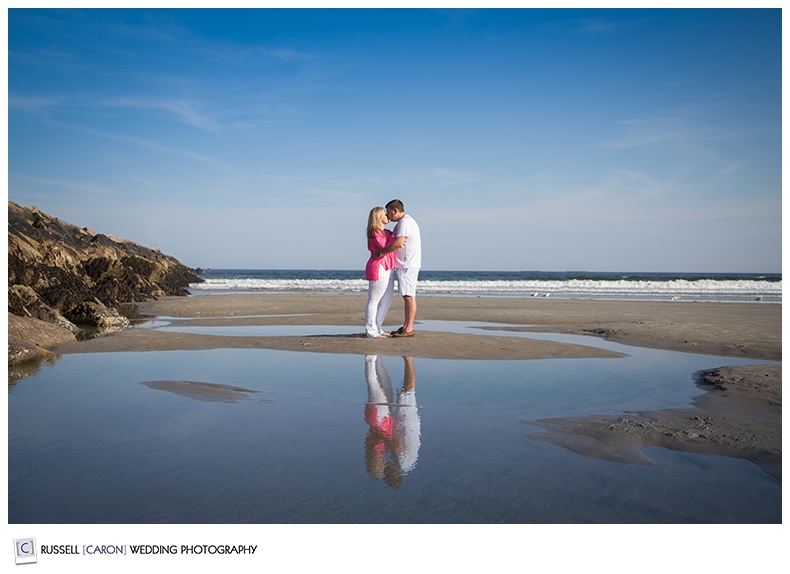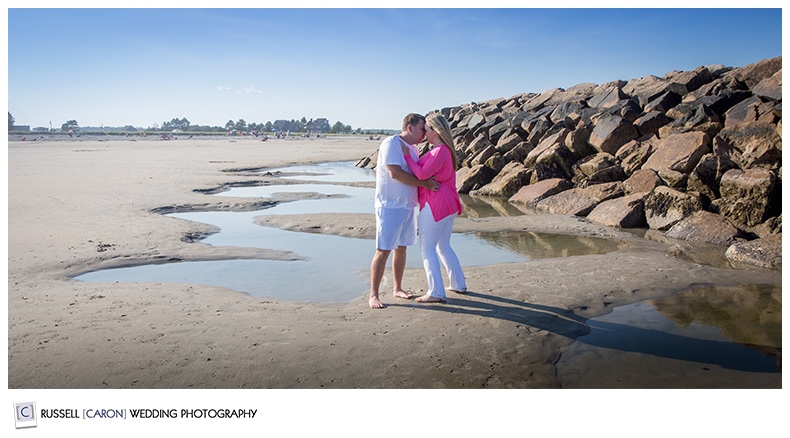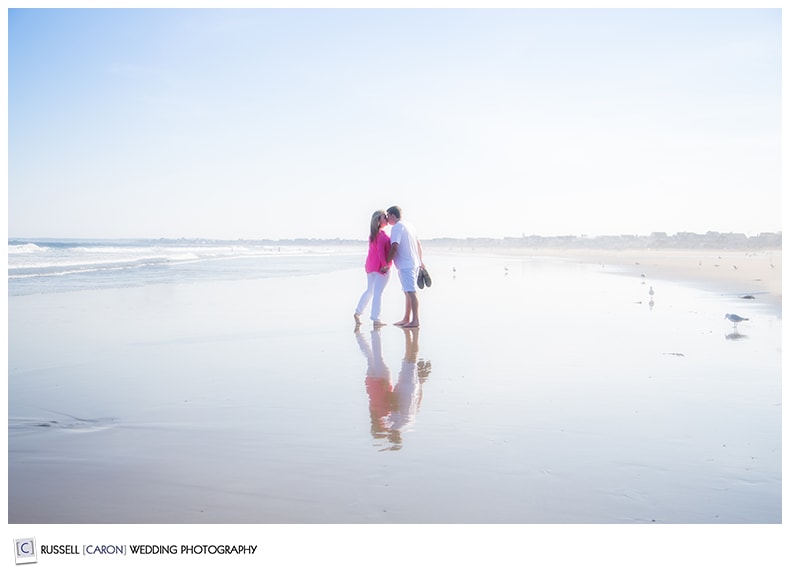 The beach was quite busy with lots of people, though in most of our shots we managed to make things look like we were virtually the only people there!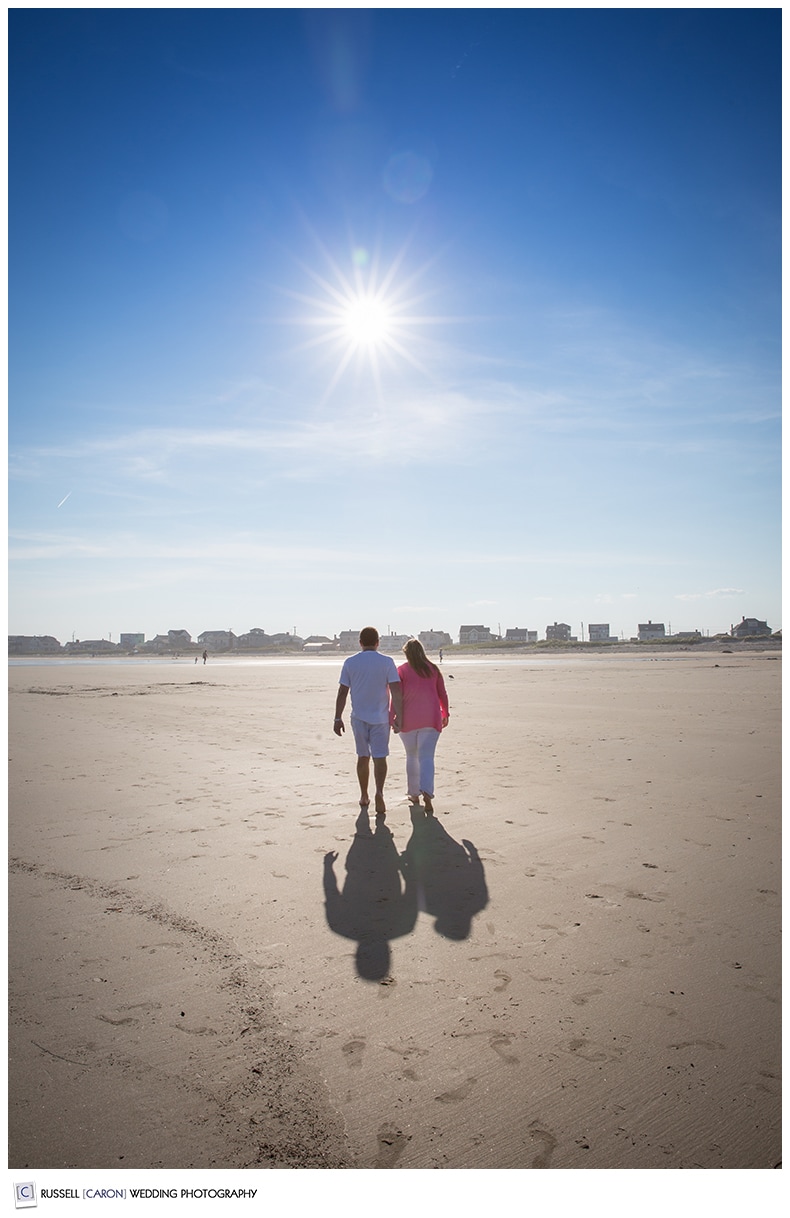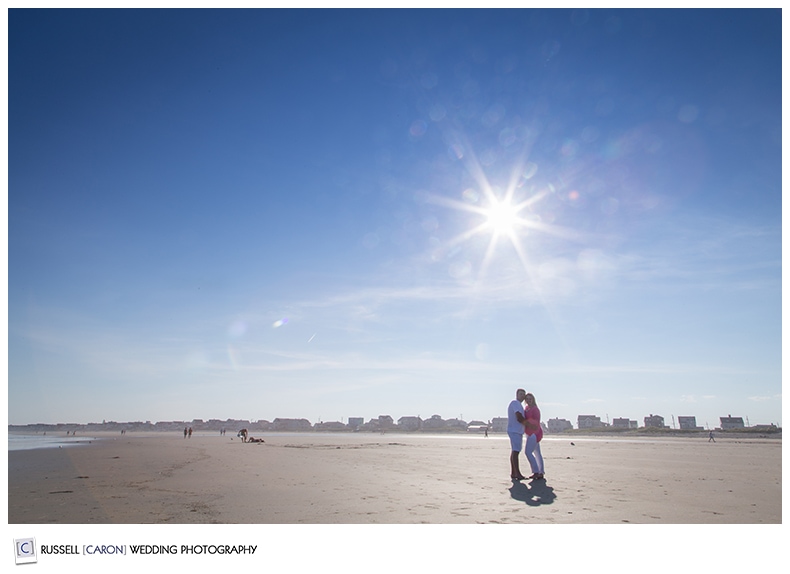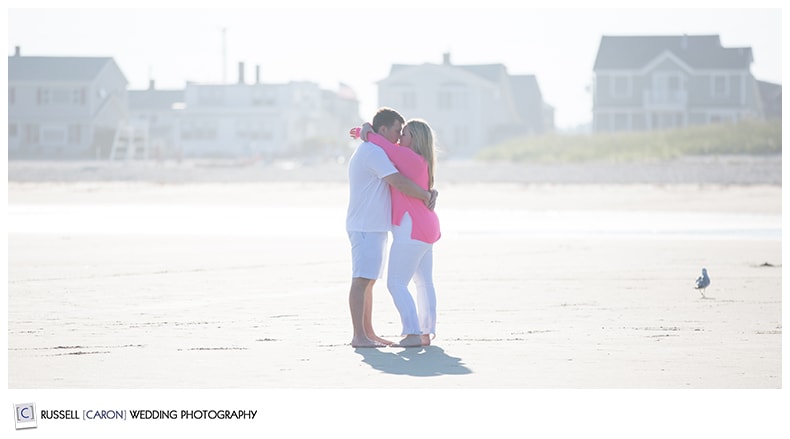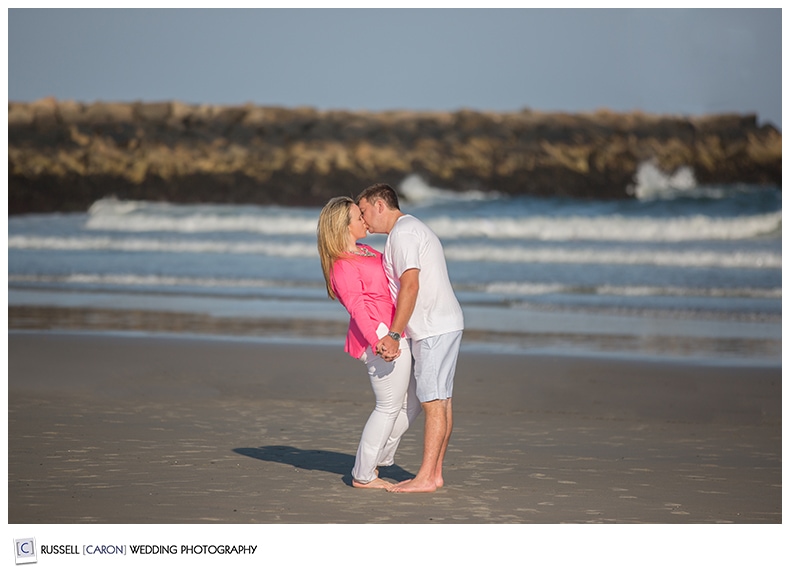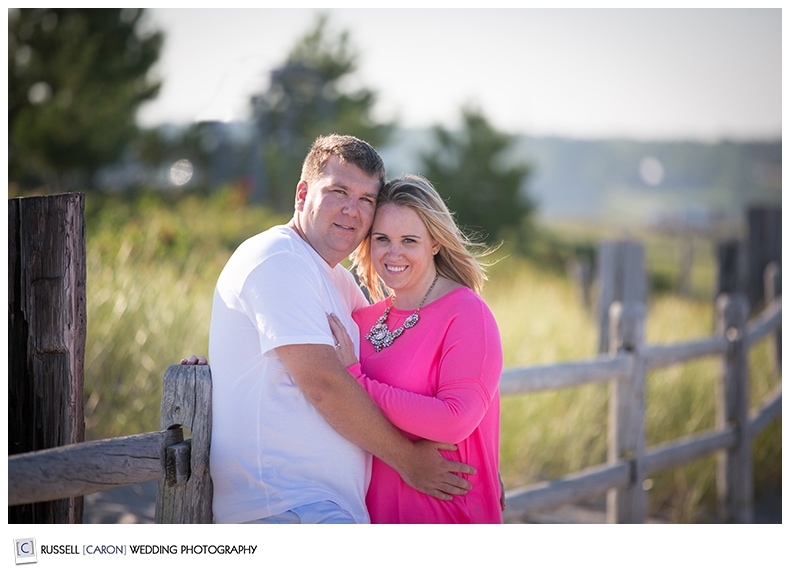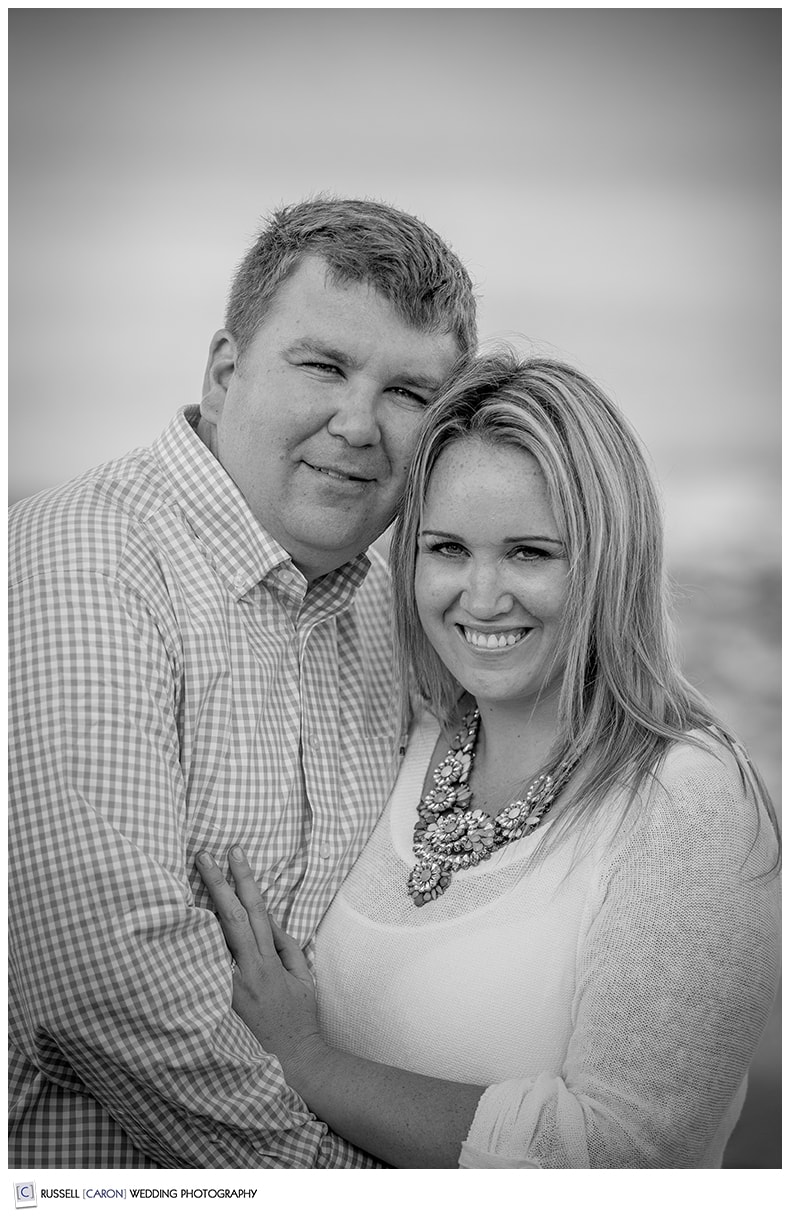 At the marina, there were hardly any people around.  So we took advantage of a quiet moment in the golden sun for this dreamy image, below.  Most of all, this engagement session, like most, is all about building a great client-photographer relationship, and letting the couple know, by how this session goes, that the photography is really lots of fun, and a part of the day to truly look forward to.  Ashley and Mike reported to us, as just about every couple does, what a nice time they had and how much fun it all was.  We are very much looking forward to their wedding day in just about 9 months.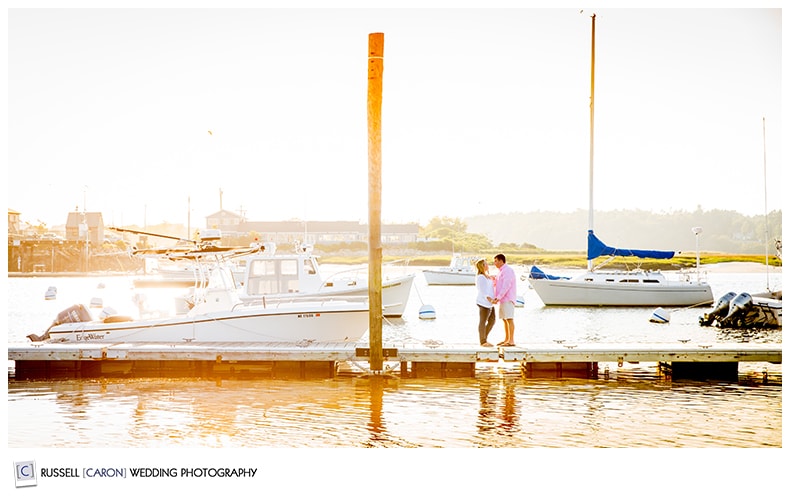 Wells Maine wedding photographers, Russell Caron Wedding Photography, would love to be a part of your special day.  Let us help you create the perfect memories of your wedding day, capturing each of your cherished moments, producing natural poses and unparalleled art. For more information, please contact us right away!