Top Maine Wedding Regions | Maine Wedding Photography
Let's tour around the state of Maine while we look at six distinct top Maine wedding regions, the six that account for a signifiant majority of Maine's approximately 10,000 weddings each year. This post showcases the environmental beauty of each area while hosting our real brides and grooms on their actual wedding days. Be assured these are not the only awesome places in Maine for weddings; Maine is vast and it is all gorgeous in one way or another; this post merely reflects the places we most often photograph.
1. York County Maine Weddings
York County is one of our top Maine wedding regions. The photos that follow highlight some of our favorite wedding venues and photo locations.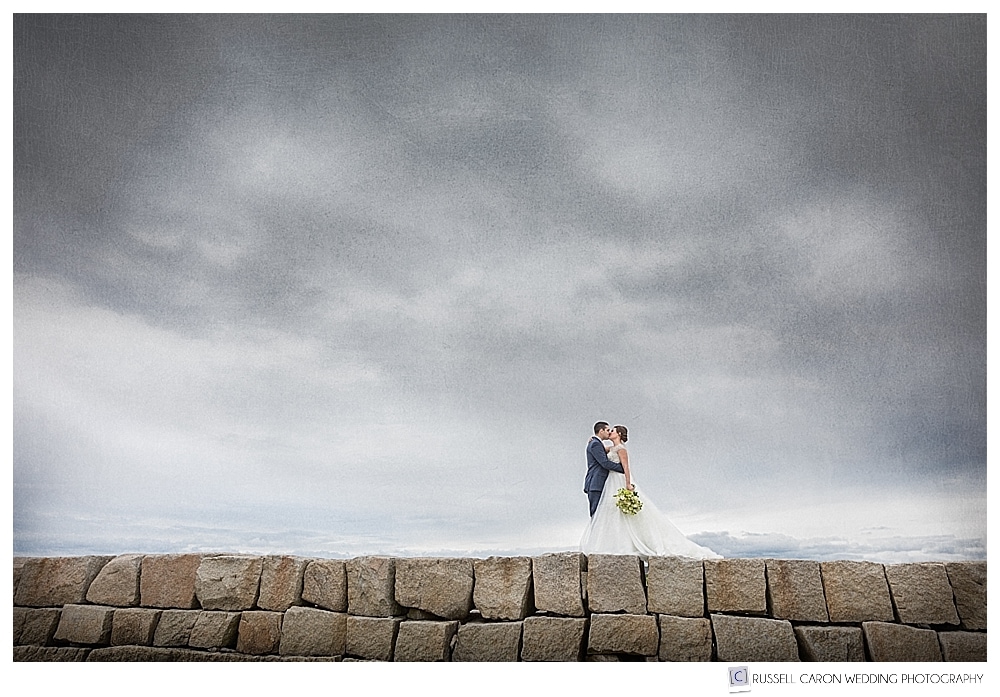 (Above and below) Kennebunkport: One of our favorite spots is the breakwater at the mouth of the Kennebunk River on the Kennebunkport side. The skies seem to always be on our side with color, drama, texture and shape.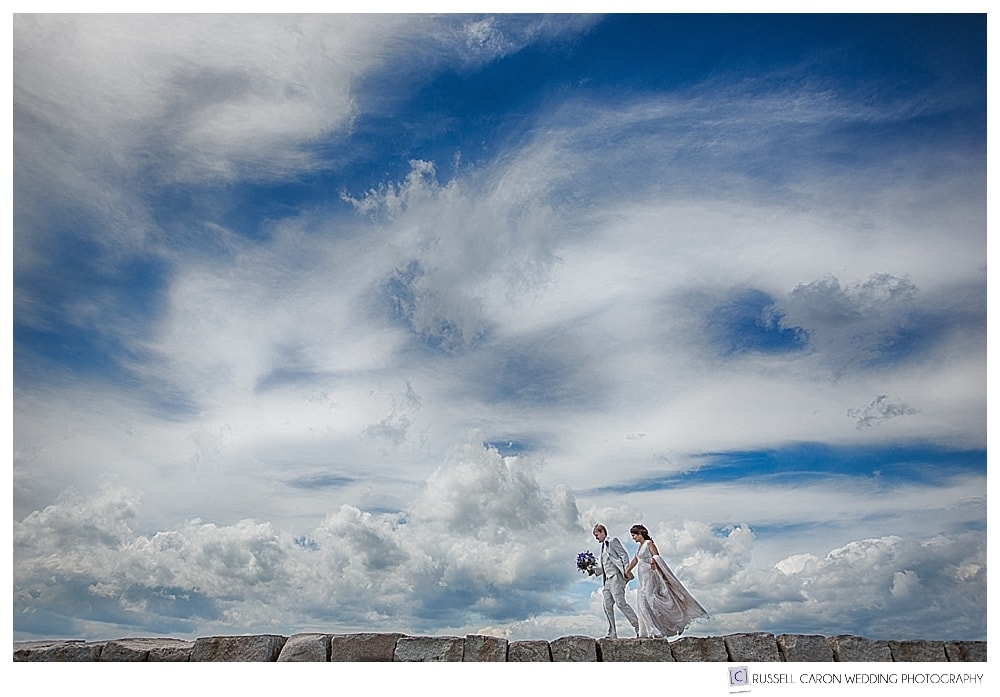 On the property at St. Anne's Church, Kennebunkport. (below).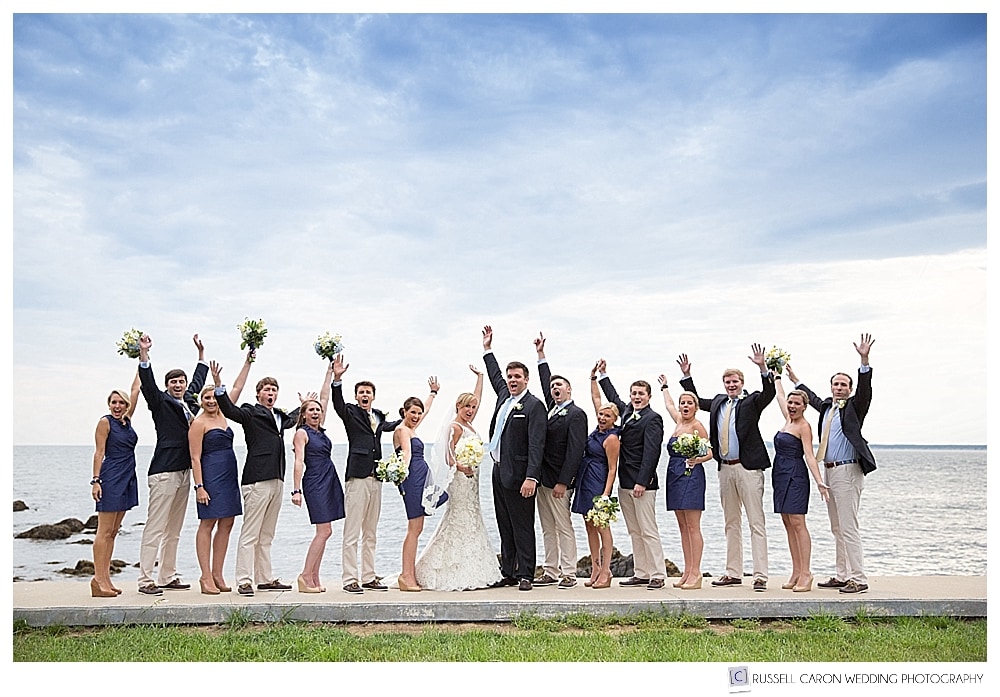 (Below) There's a dedicated lawn area at the Colony Hotel in Kennebunkport, that is custom-built for weddings, and it overlooks the crashing waves of the Atlantic Ocean.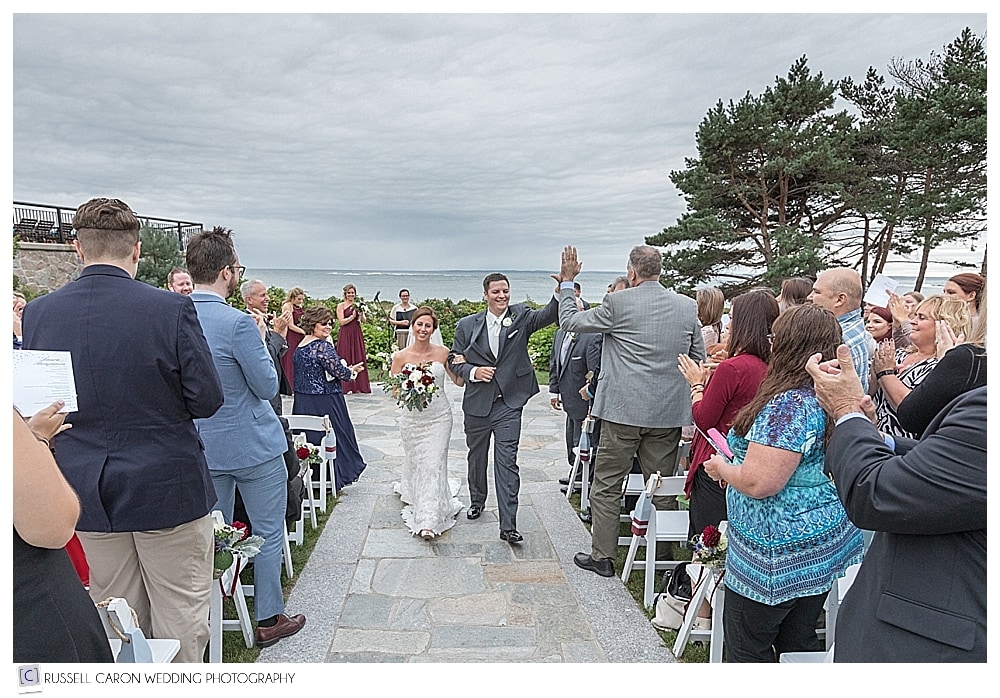 Colony Beach, below, near the breakwater, with the same beautiful, dramatic skies.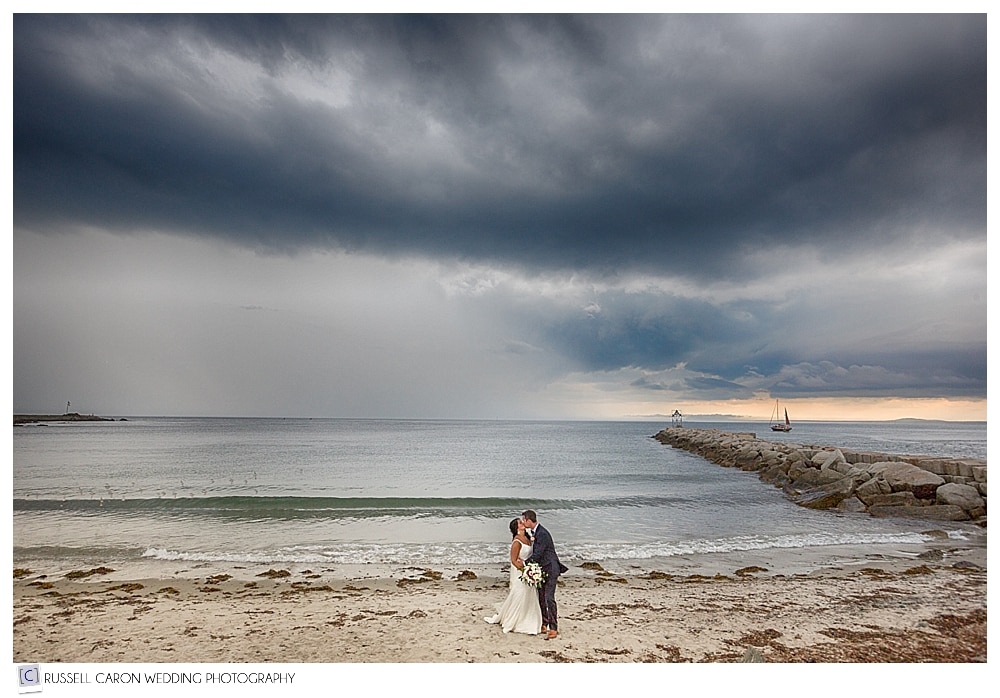 The dock at the Nonantum Resort in Kennebunkport, enjoys a westerly view, affording great sunset views on many summer evenings.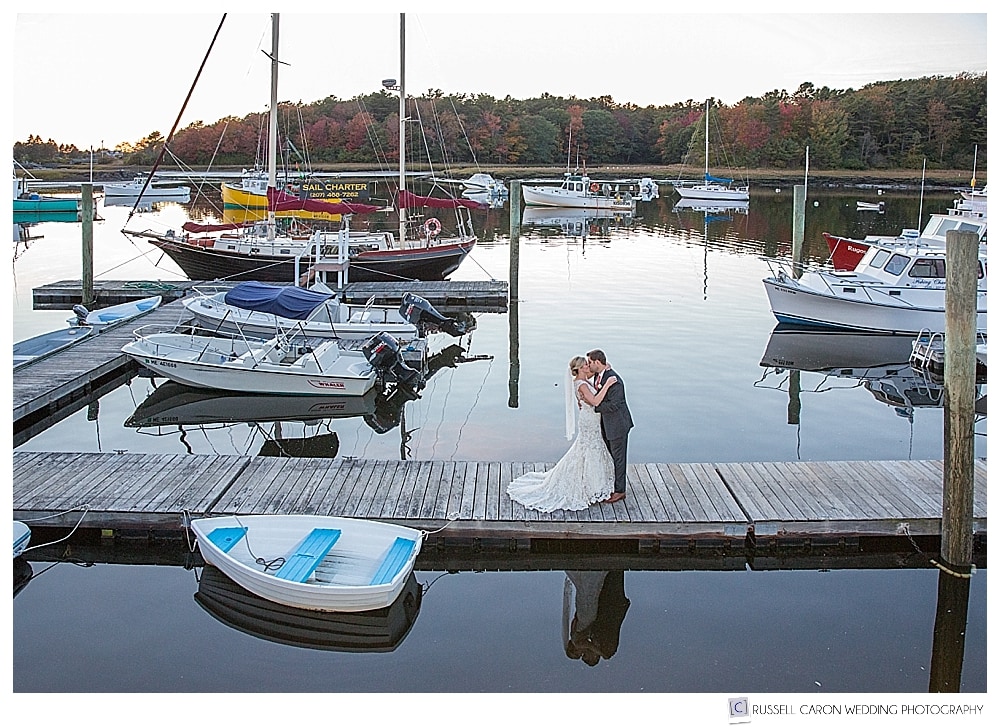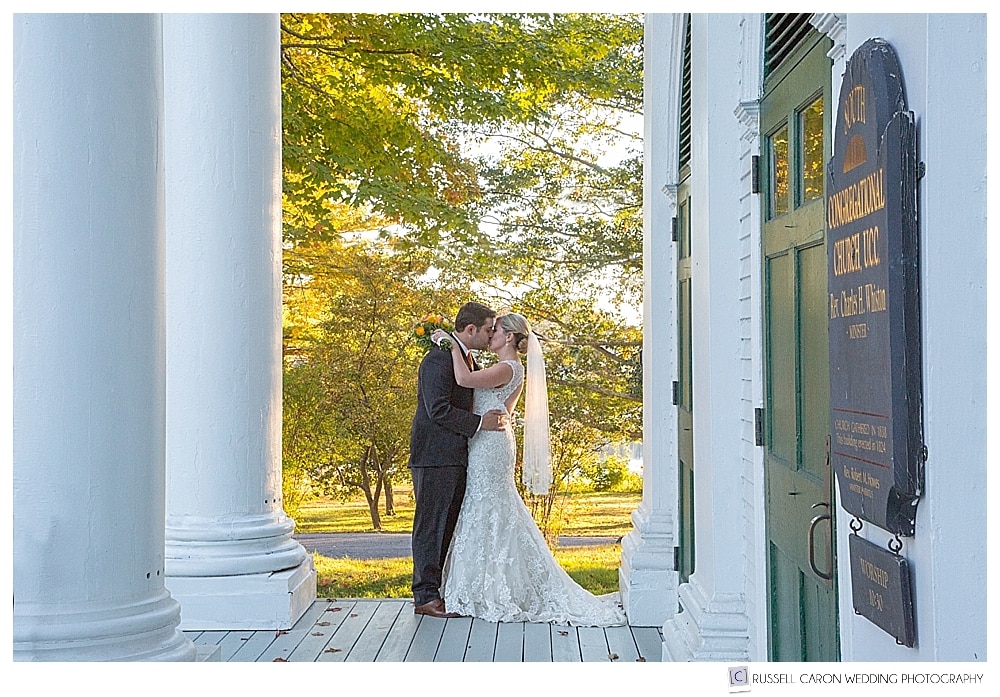 Kennebunkport: The iconic South Congregational Church in downtown Kennebunkport is a very popular spot for couples at nearby resorts who want a church wedding.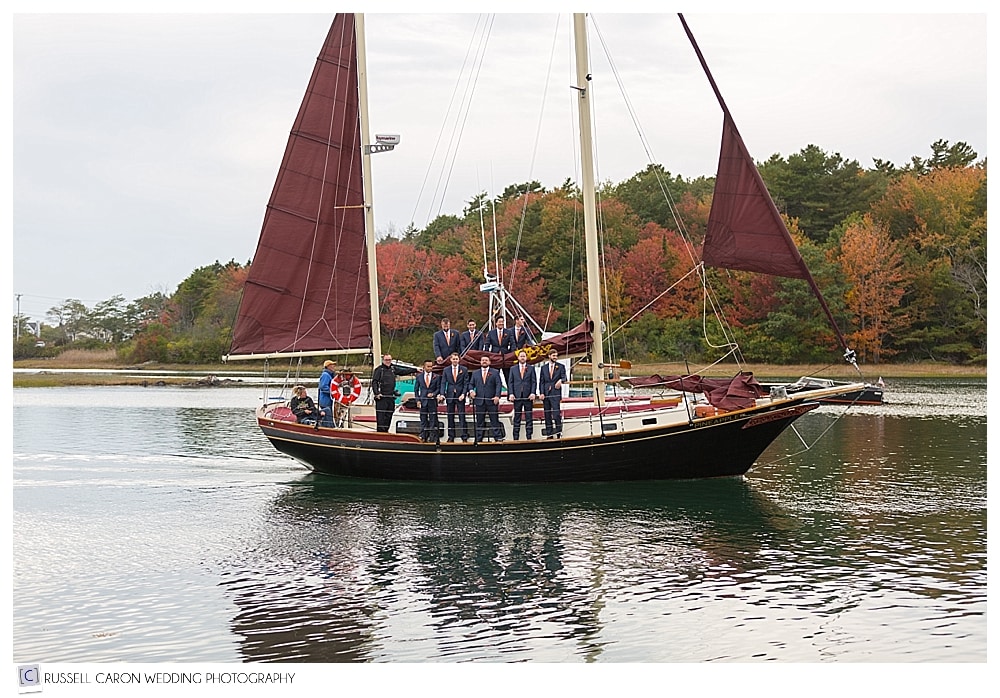 The Pineapple ketch (above) at the Nonantum, is a popular way for the groom and groomsmen to arrive at the ceremony.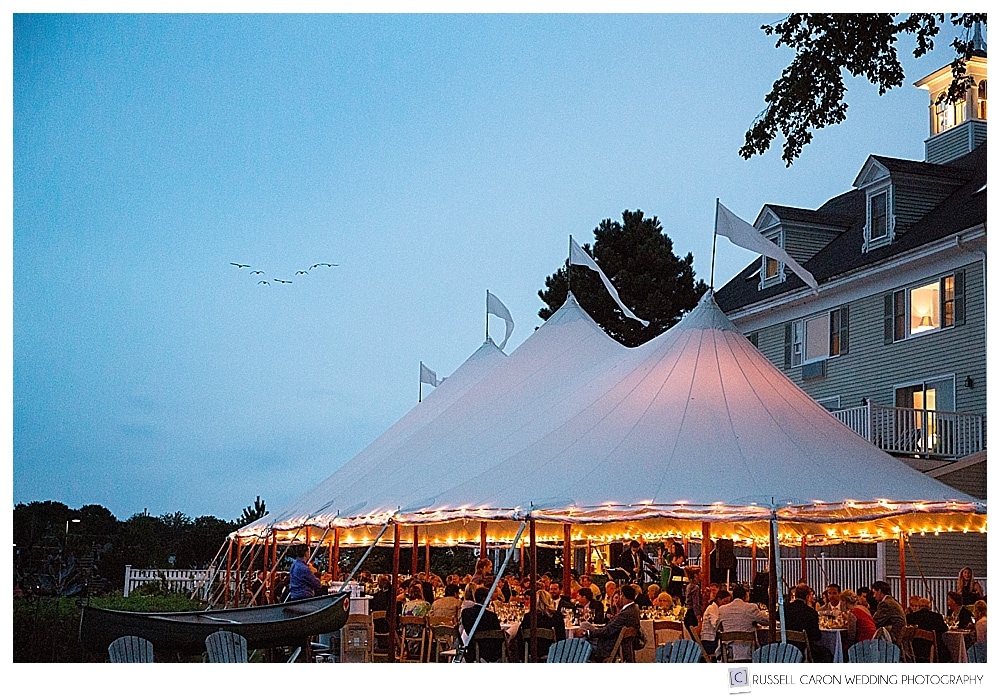 Kennebunkport: (Above) The Breakwater Inn has lawn space for a large tent, increasing the guest capacity to well-above average sized weddings.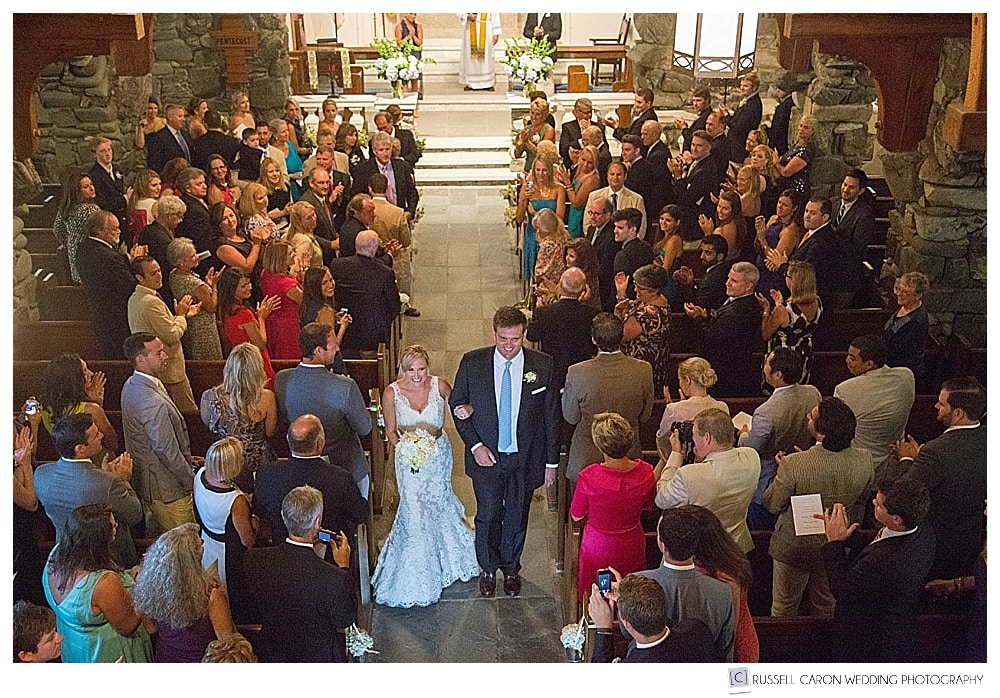 Kennebunkport is home to a very iconic wedding location, (above), St. Ann's Episcopal Church, a very popular choice and in close proximity to The Colony Hotel and The Nonantum Resort.
(Below) We can't talk about Kennebunkport, without mentioning the oh-so-charming village of Cape Porpoise. Lisa and Owen had a gorgeous wedding, and the sunset was unrivaled!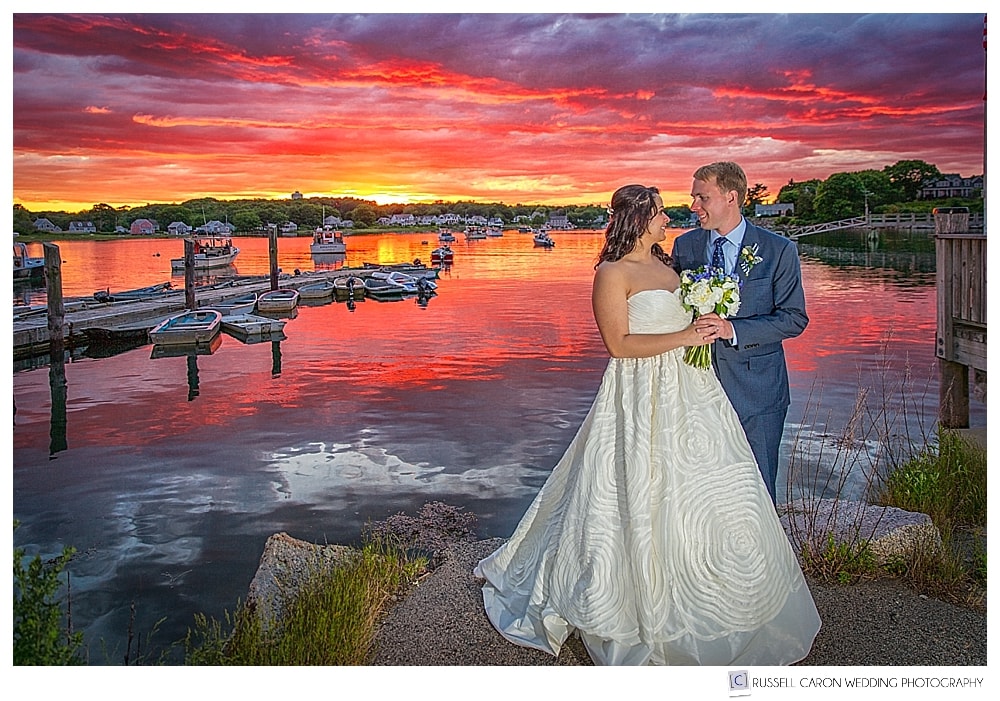 York: (Below) A picturesque art gallery.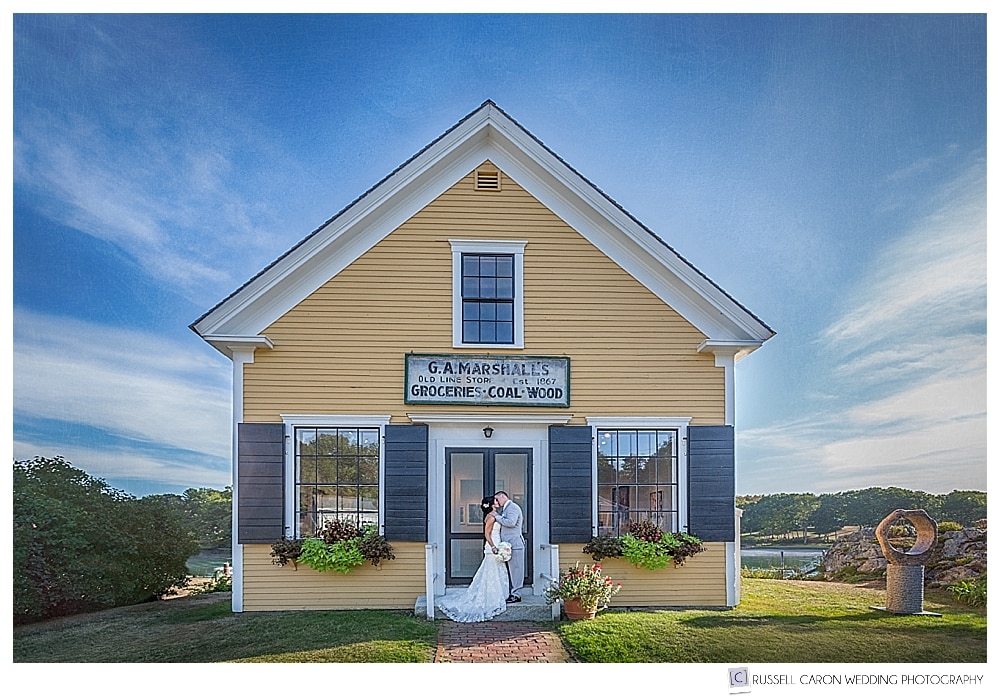 Camp Ellis, Saco (Below): A mix of tourist boats, fishing charters, and working fishing boats graces the dock area in this community, part of the city of Saco, just minutes from the city center.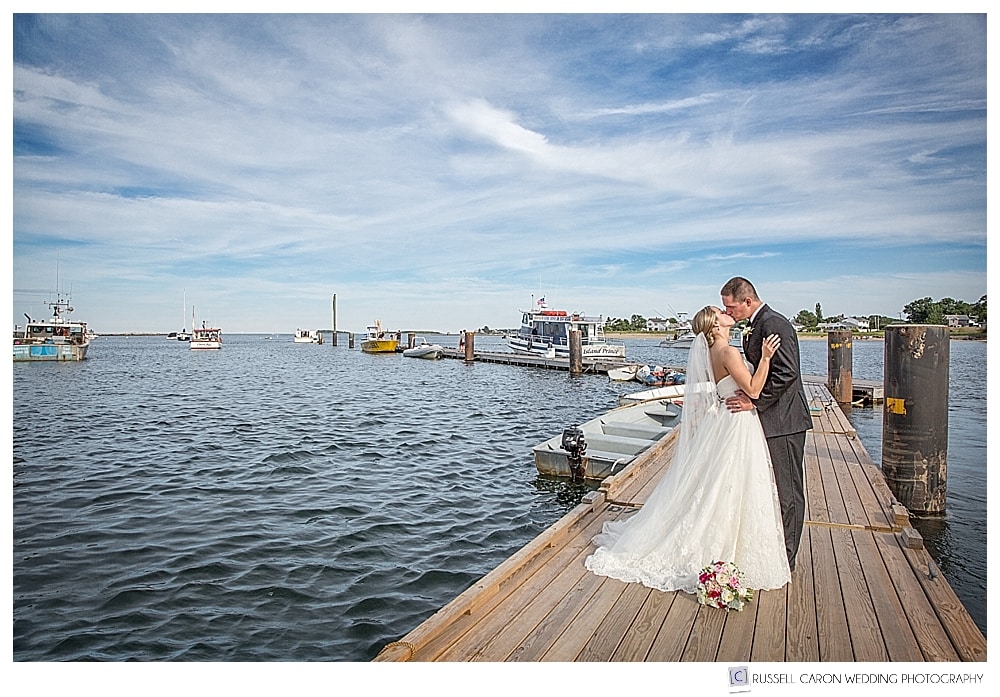 2. Greater Portland Maine Weddings
Scarborough to Freeport covers all manner of shoreline, city, farmland, barns, great hotels, inns, resorts, and everything in between. Let's look around at one of our favorite top Maine wedding regions!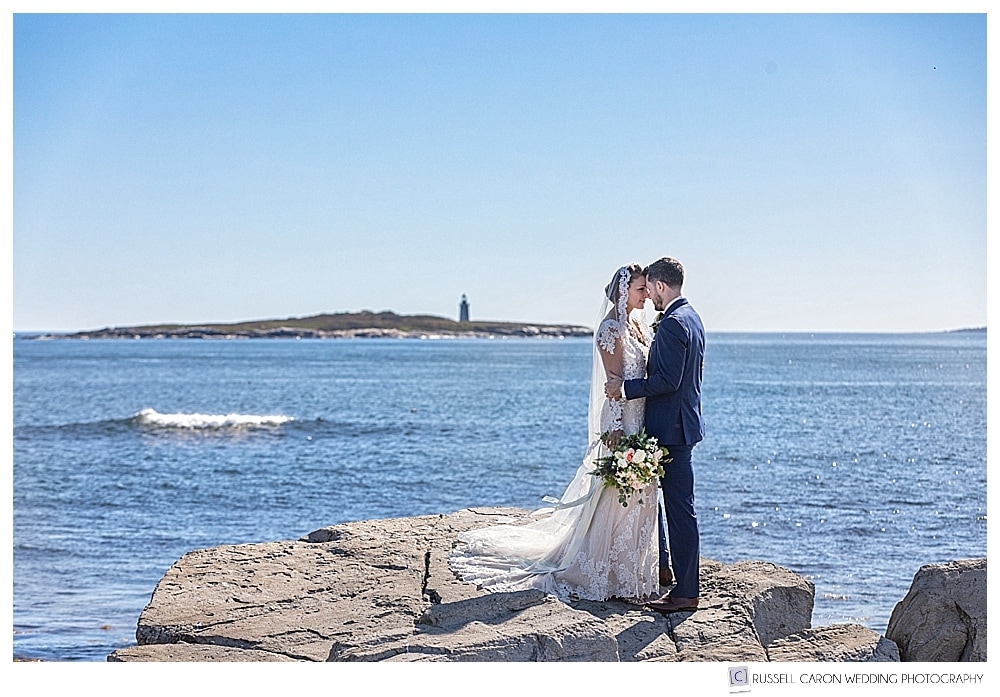 Above, Peaks Island. A short ride or golf-cart jaunt gets you to the quiet side in no time. We know all the right spots on this island, technically part of the city of Portland.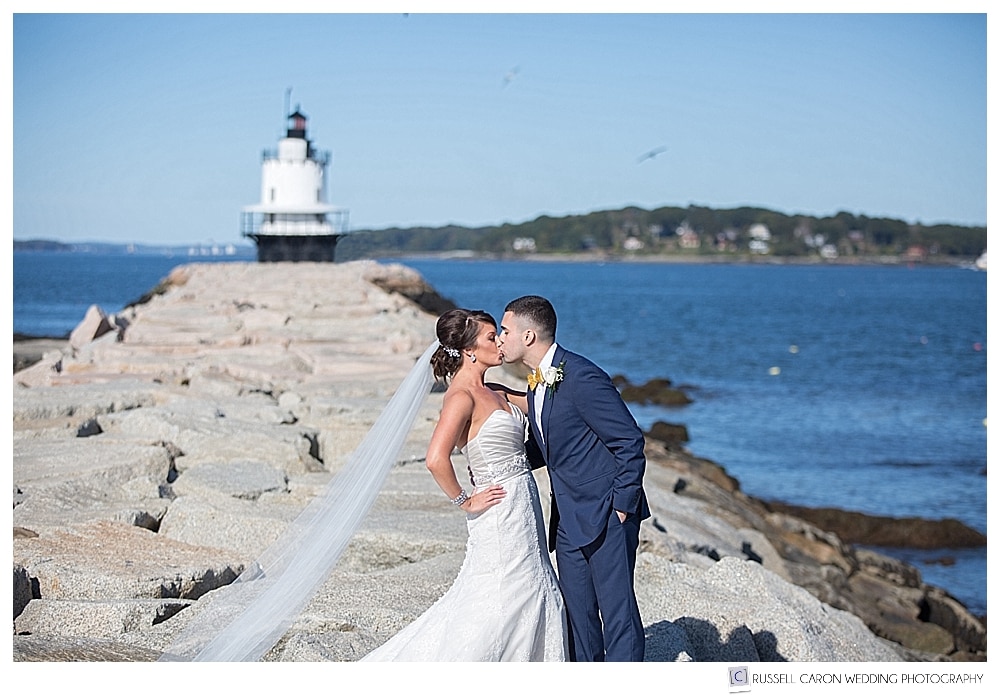 (Above) South Portland: Spring Point Light and breakwater is an easy 15-minute drive from downtown Portland. If you're lucky there may not be anyone else there, even on a gorgeous day!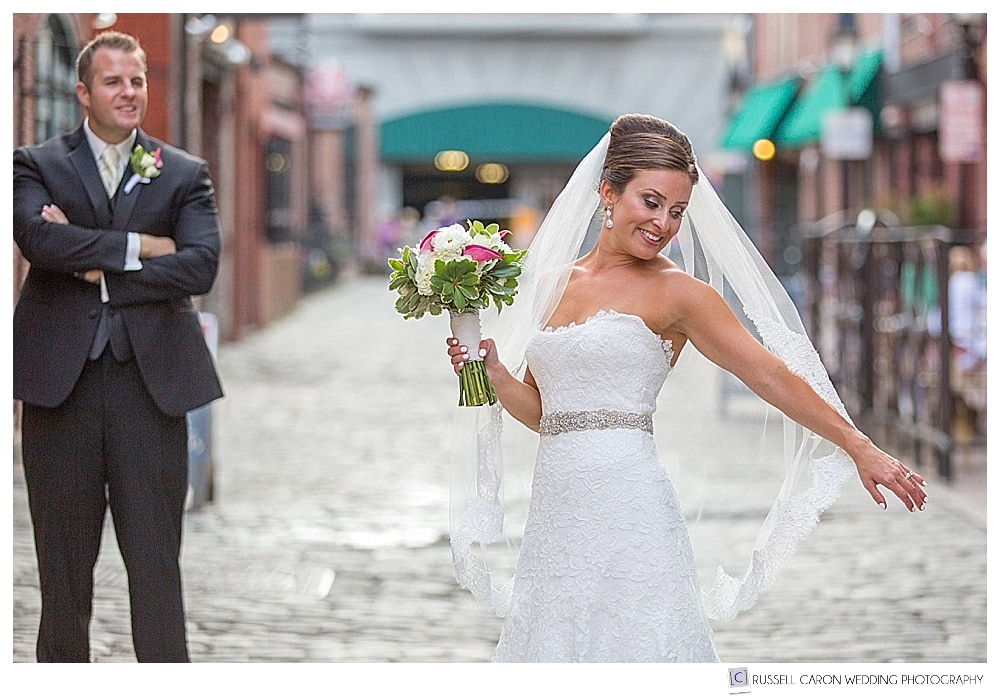 Portland, (Above) The Old Port, with its cobblestone streets and brick buildings is a perennial favorite destination with brides and grooms.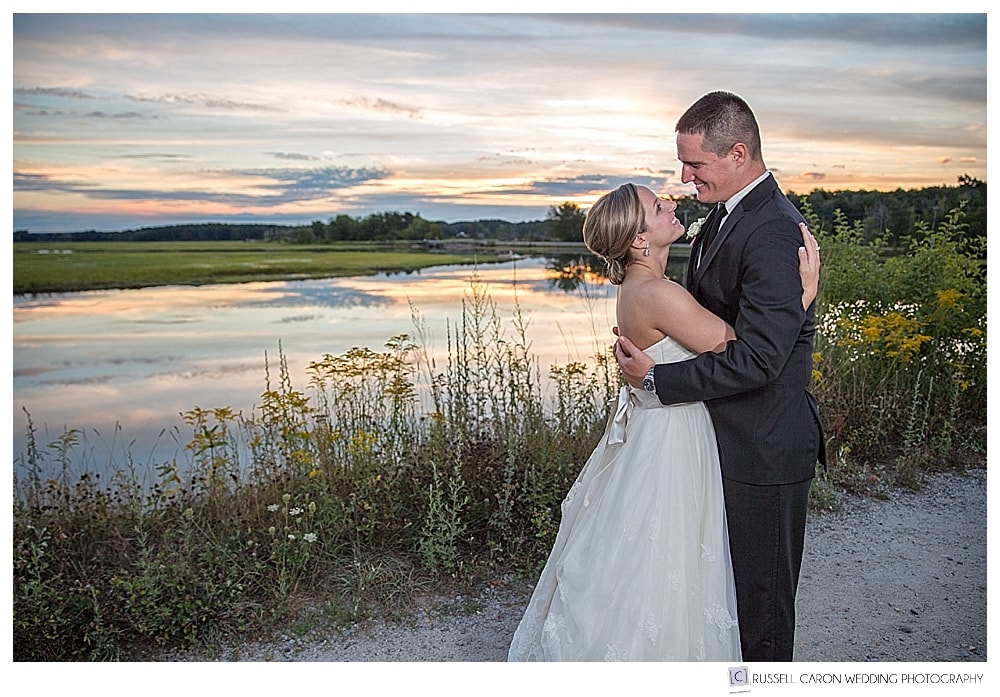 Scarborough: (Above) Not far outside of Portland is the Scarborough Marsh, and with the Eastern Trail walk/bike path bisecting the marsh, it makes for a great setting especially like at dusk as above.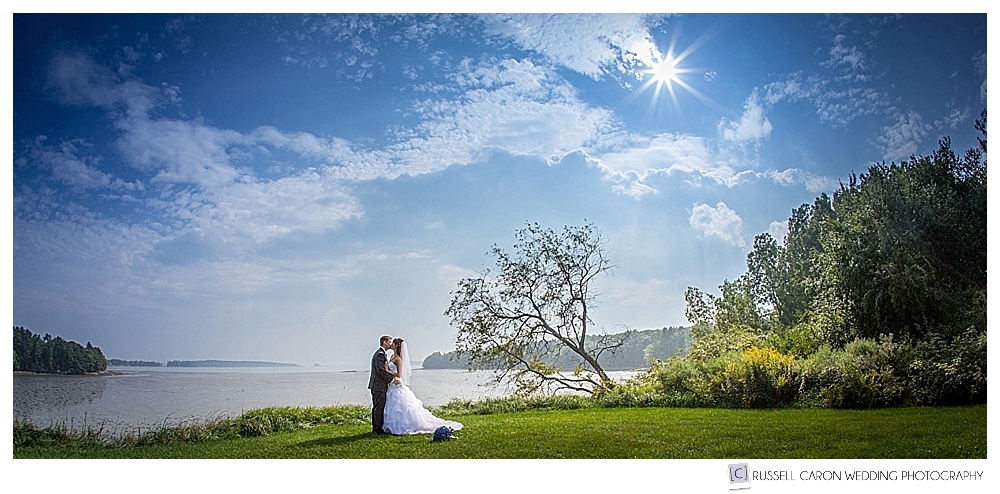 Freeport: Above and below: about 15 minutes north of Portland things can get very un-city like, as above at Wolfe's Neck Center, a spawning outdoor location with fields, waterfront, and more.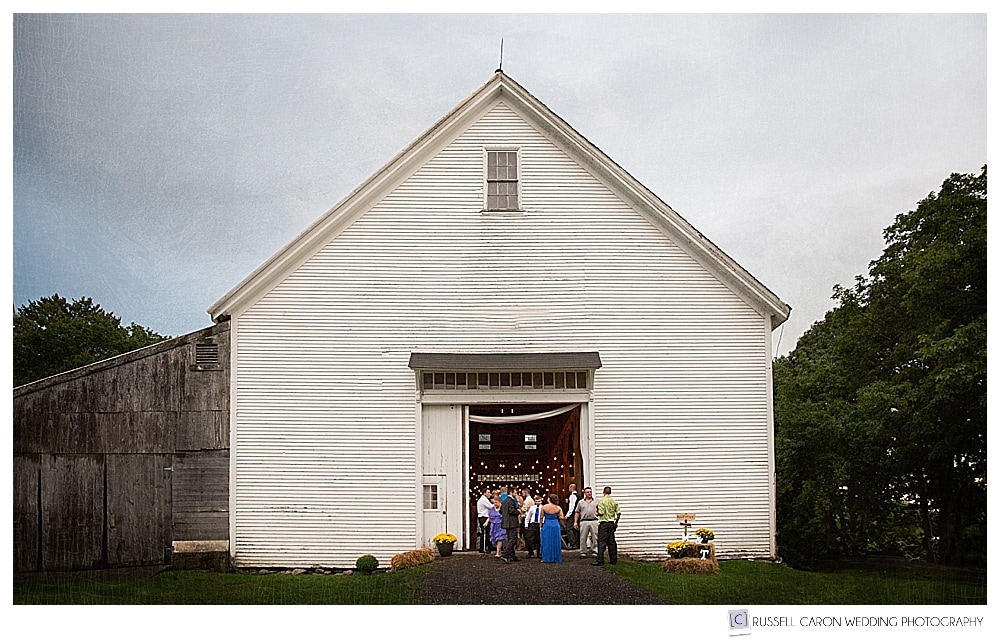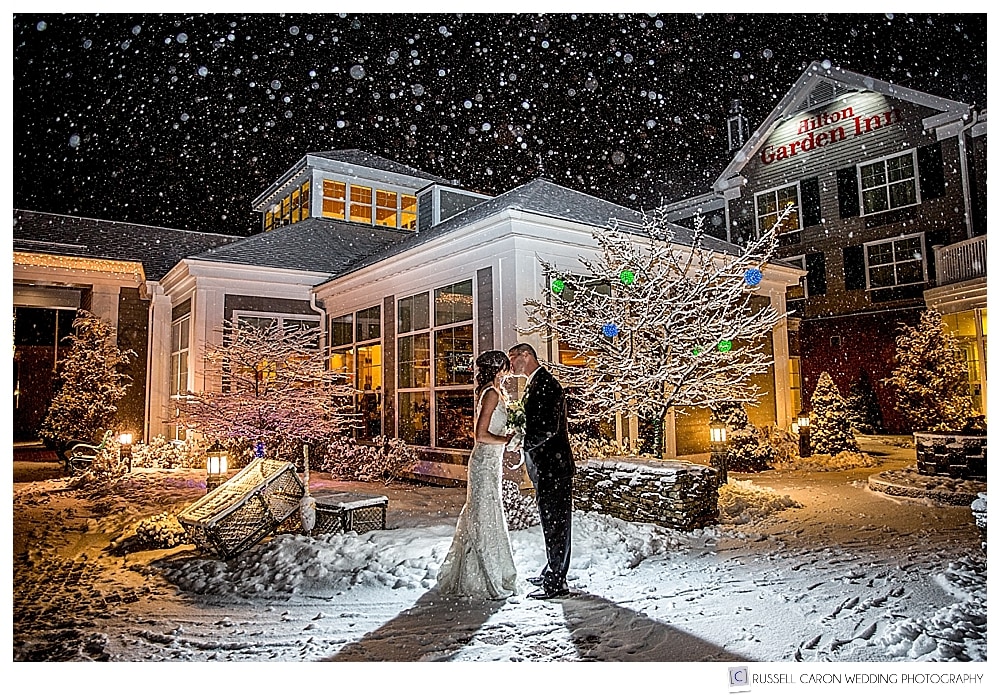 Freeport: (Above) Winter weddings have their own magic!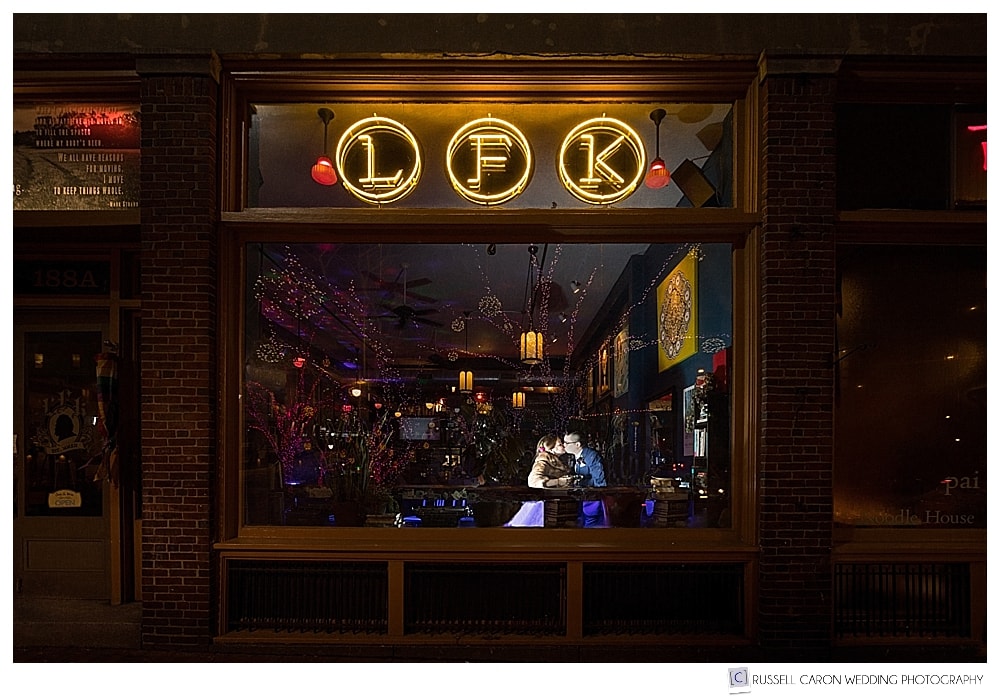 Portland: (Above) Monument Square area is home to many fabulous restaurants and bars, and these such places make a fantastic stop when out and about with our couples, as above, even on a cold winter evening.
3. Southern Mid-coast Maine Weddings
Let's get a glimpse of the southern mid-coast the areas of Brunswick-Bath, Phippsburg-Popham, Georgetown, Wiscasset, Southport, and Boothbay Harbor.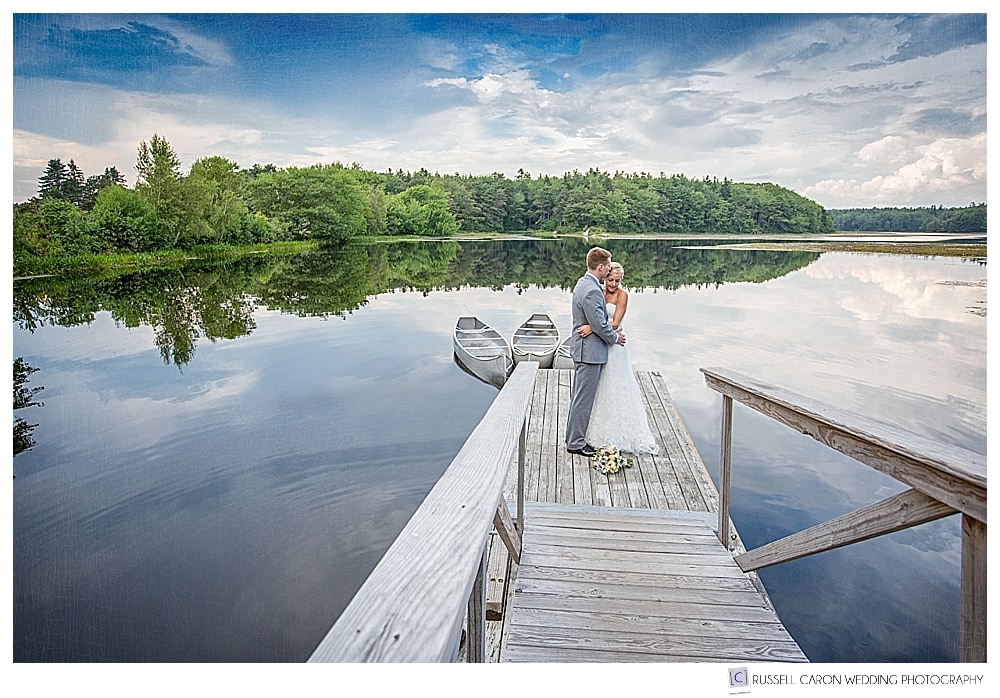 (Above and below) Phippsburg: Sebasco Harbor Resort, at one of many water areas; this one their small on-site lake.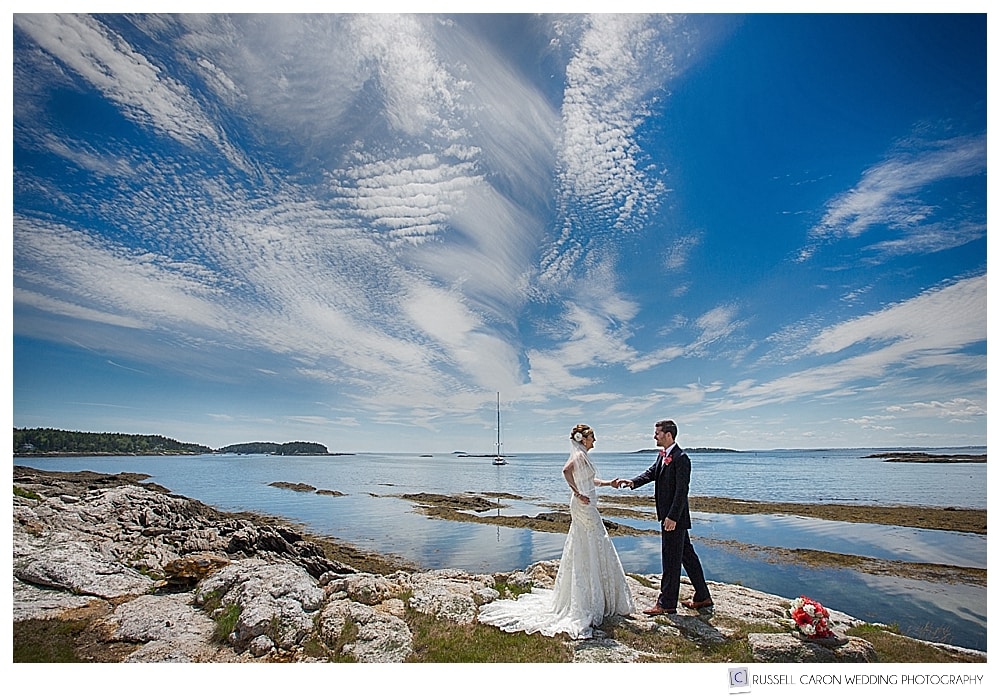 Phippsburg: (Below) There are parts of Phippsburg that could be continents away, the unspoiled natural beauty is so vast.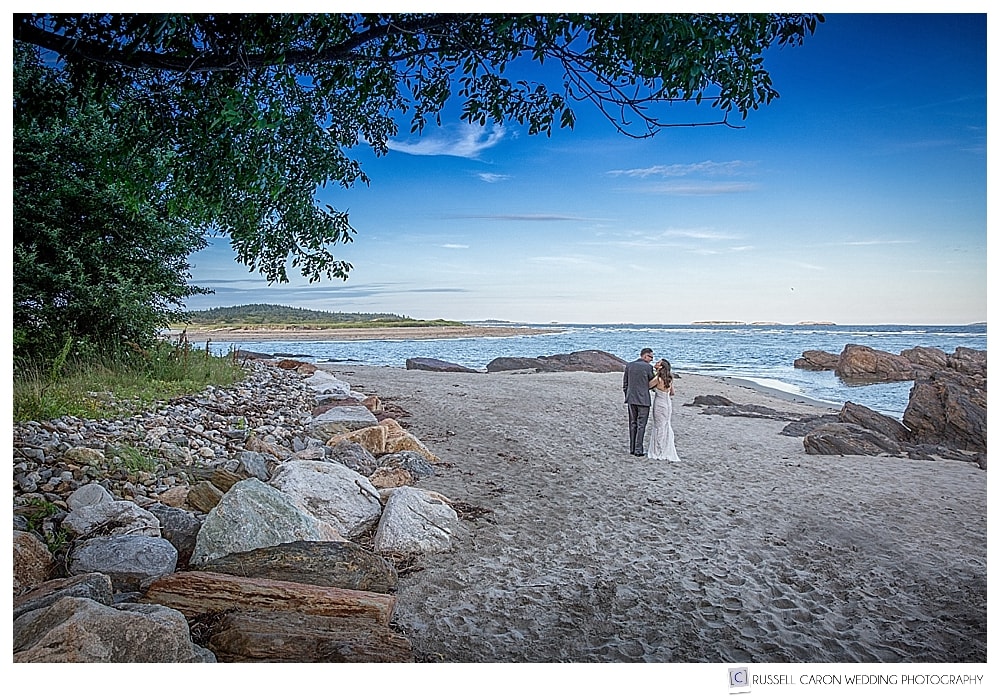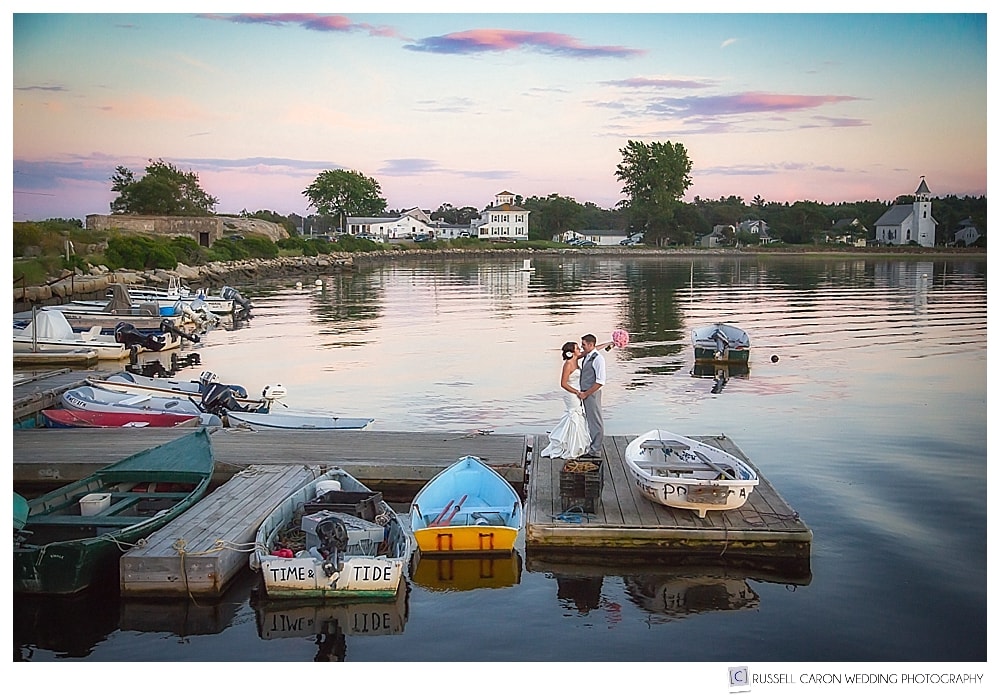 Popham: Above and below, not far from the vastness of Popham Beach is the Popham village harbor. It's quintessential Maine, especially at twilight.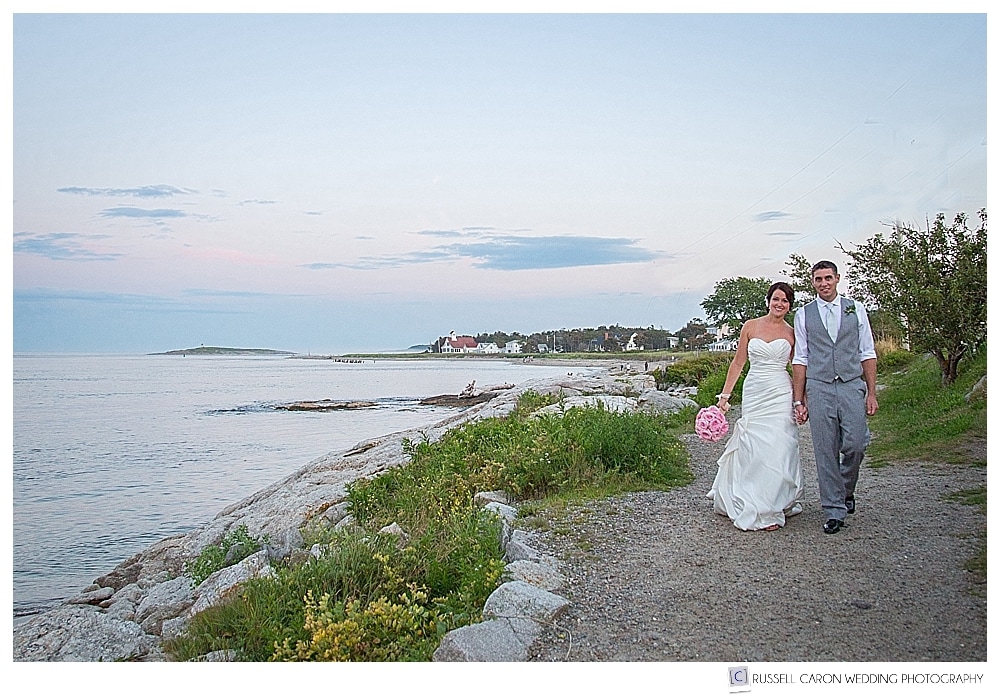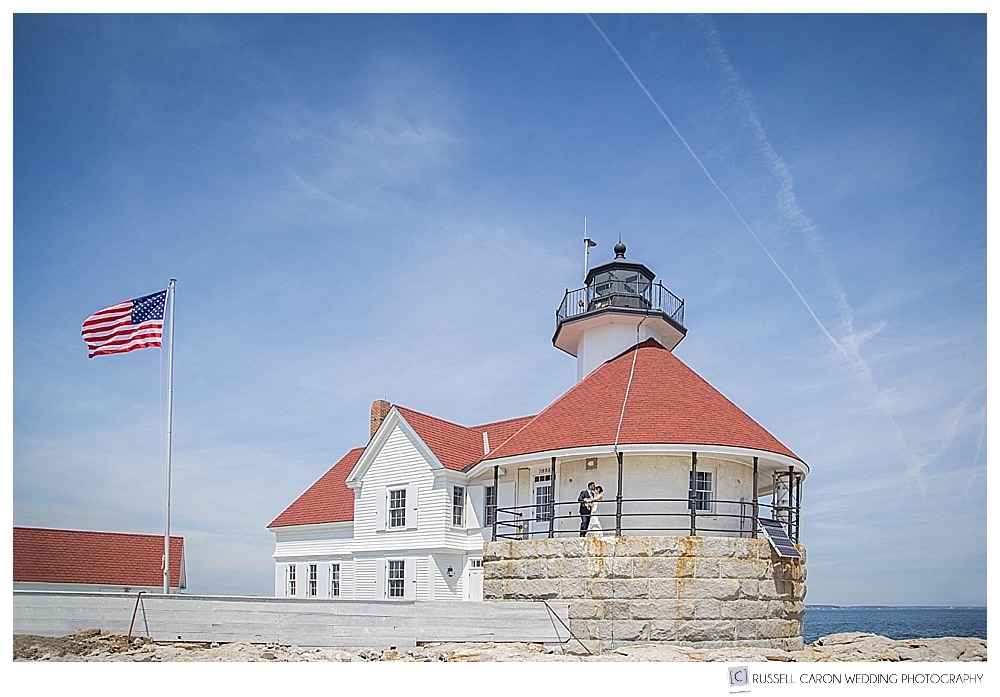 (In the waters just off of) Southport (Above). The Inn at Cuckold's Lighthouse (now closed permanently 2020) is an exquisite inn, accessible only by boat.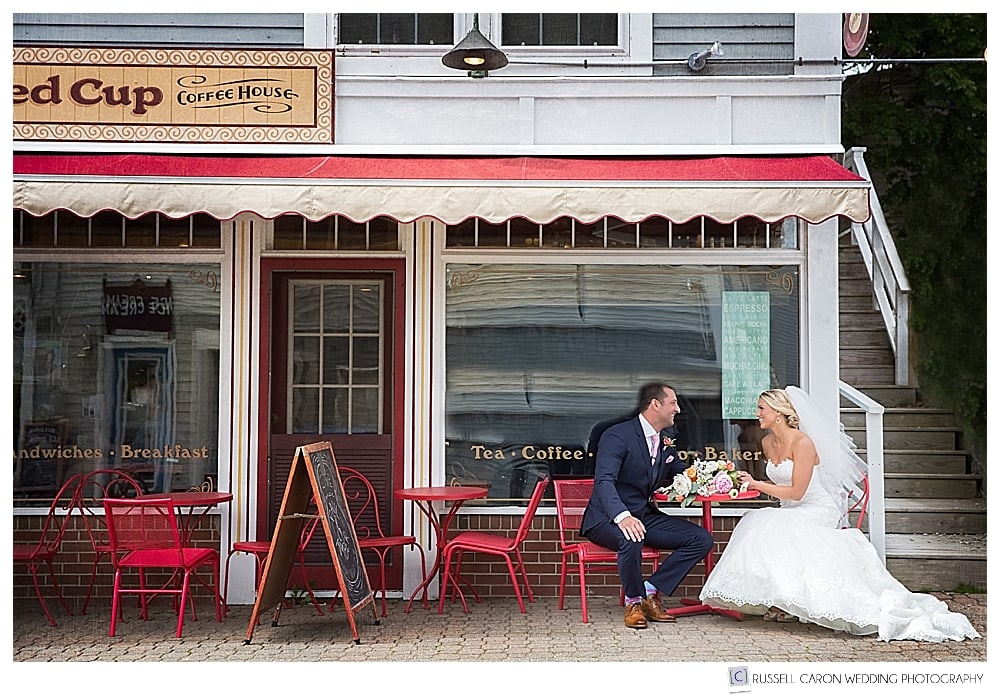 Boothbay Harbor: Above and two below, an elegant tourist town known for shops and coastal excursion boats and whale watching tours. Downtown has cute storefronts and sidewalk cafes.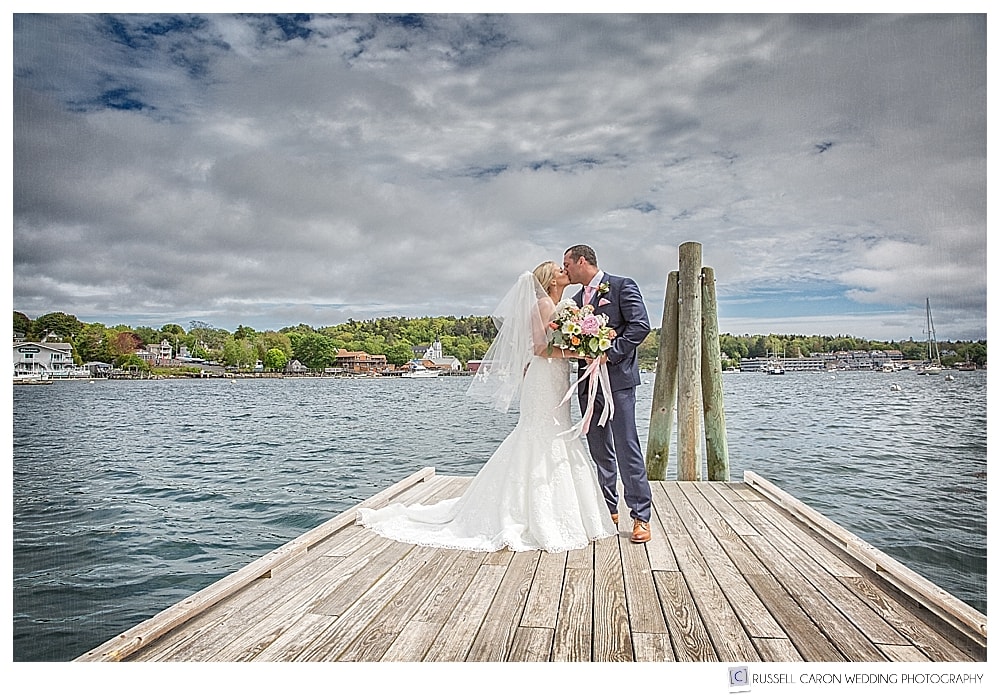 4. Northern Mid-Coast Maine Weddings
This is more Maine beauty, in the area of the Port Cylde peninsula, to Thomaston-Rockland-Rockport, Camden, the Lincolnville-Northport region to Belfast, and all the way to Stockton Springs. For us, the area of northern mid-coast Maine was one of our top Maine wedding regions for 2017!
Camden: (Below), the classic harbor. The 1957 iconic film Peyton Place was filmed here.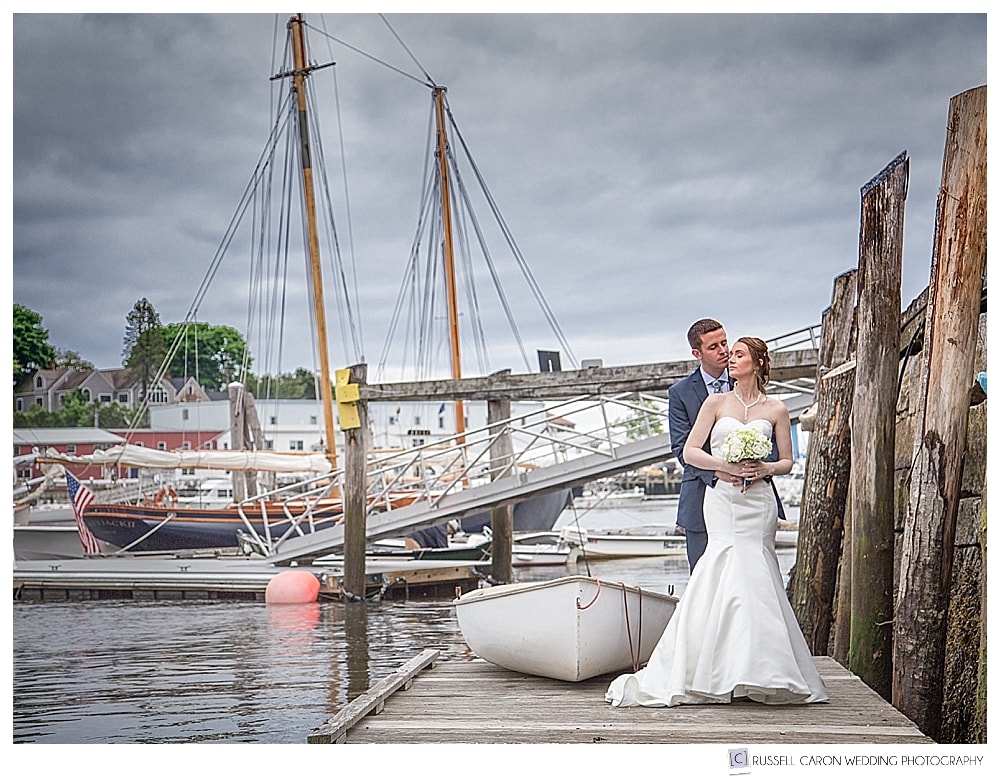 Camden: (Above) At the entrance to Mt. Battie State Park, with autumn colors hanging on well into November.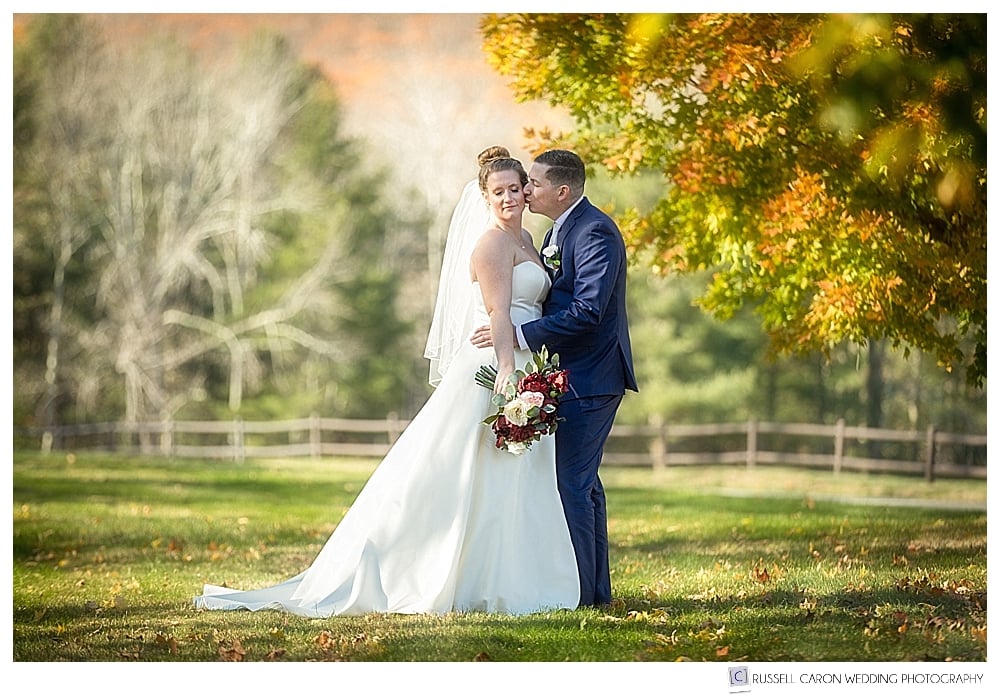 Camden: The castle-like Norumbega Inn is a great setting for world-class accommodations, dining, and smaller sized weddings.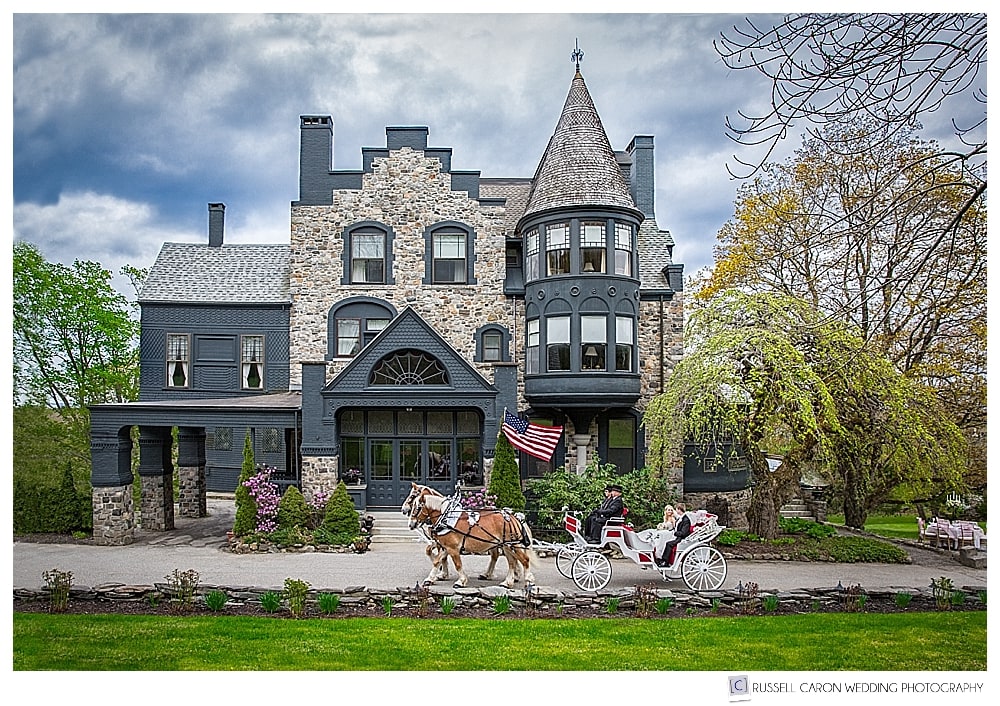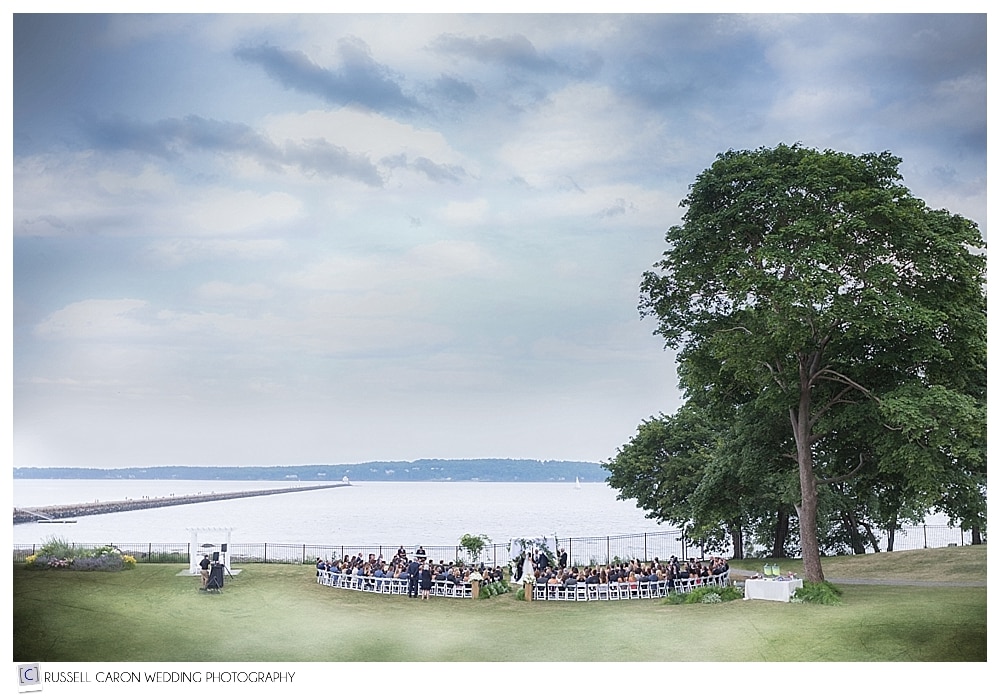 Above, the outdoor ceremony space at Rockport's Samoset Resort is matched in splendor and beauty by the resort's ballroom.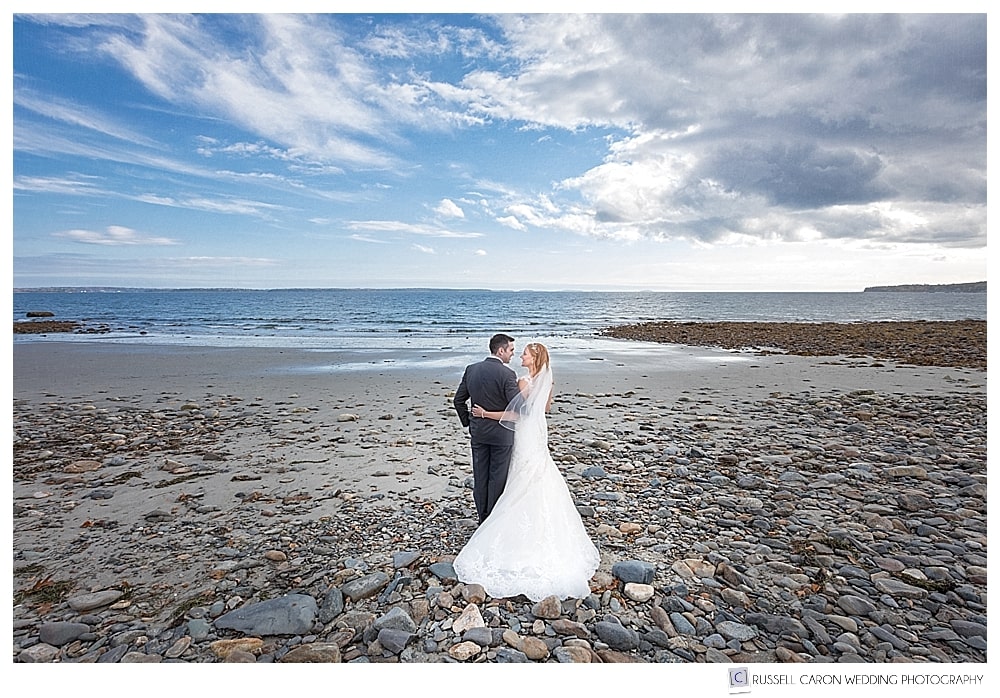 (Above). A couple at the beach near Ducktrap in Lincolnville.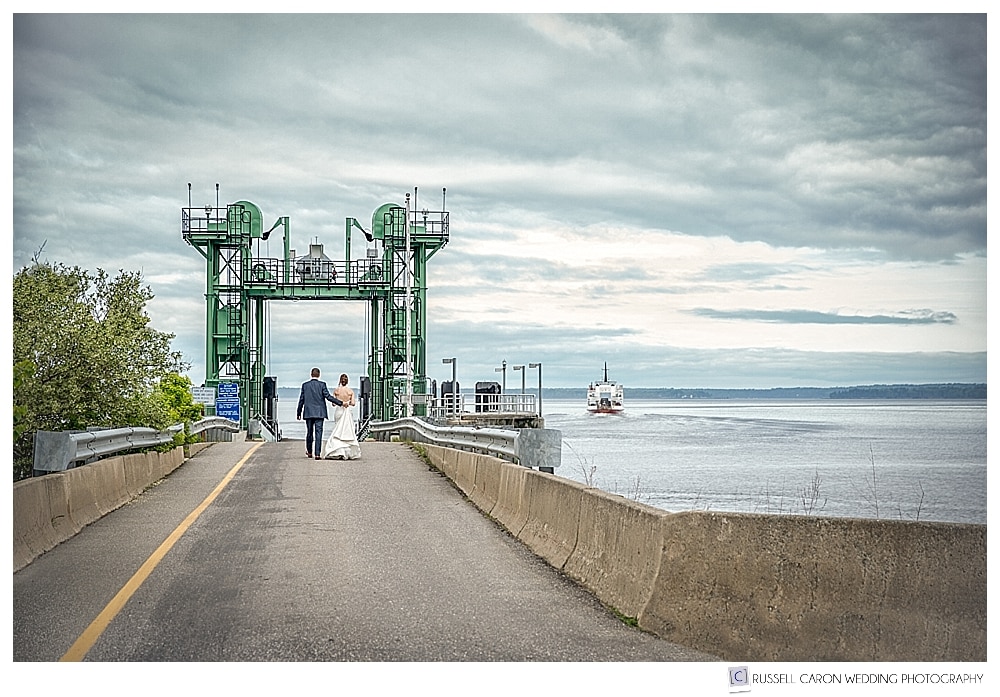 Lincolnville: (Above) The Maine State Ferry Service terminal to Iselboro. We love moody shots like this, that really tell a story..or give you freedom to make your own.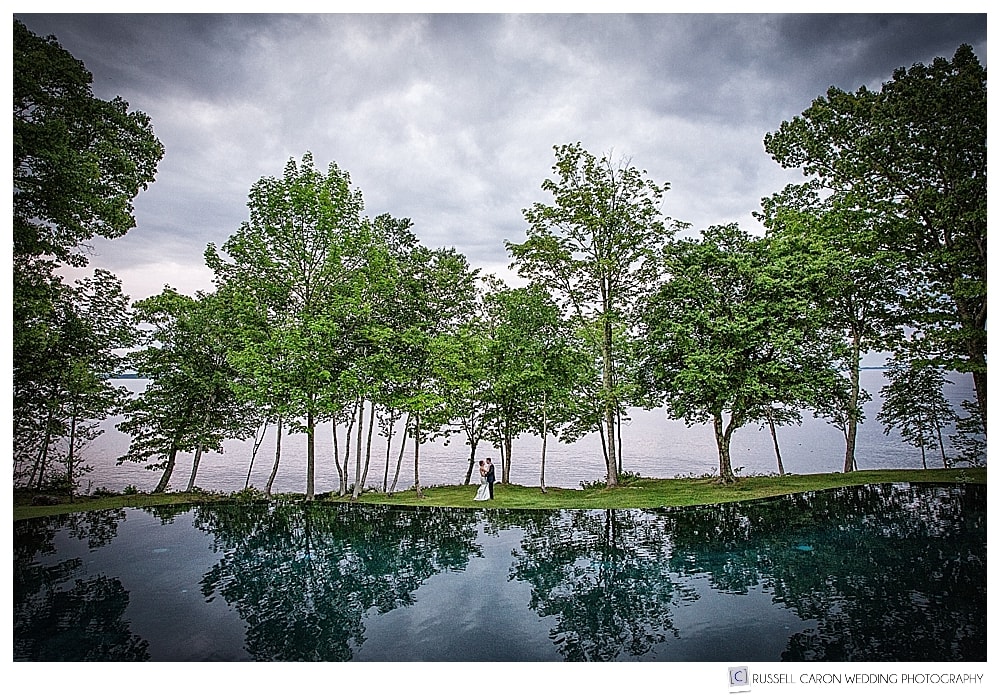 Lincolnville: (Above) The elegant Inn at Ocean's Edge infinity pool served to help us create this image along the shore of the ocean.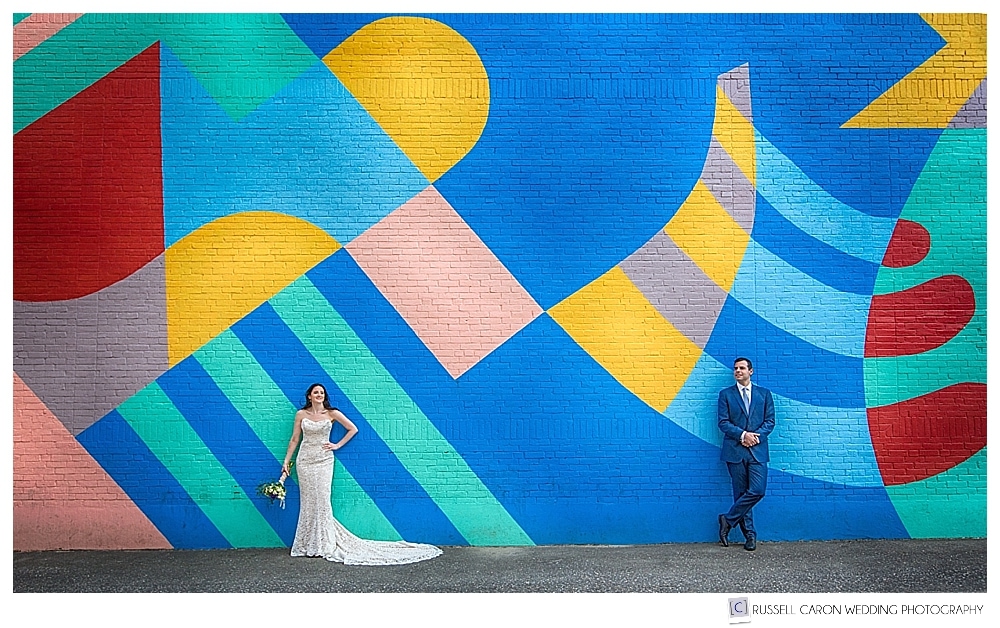 Rockland: Above and below; this city has a thriving art district whose works extend to the outdoors, like this favorite wall of ours.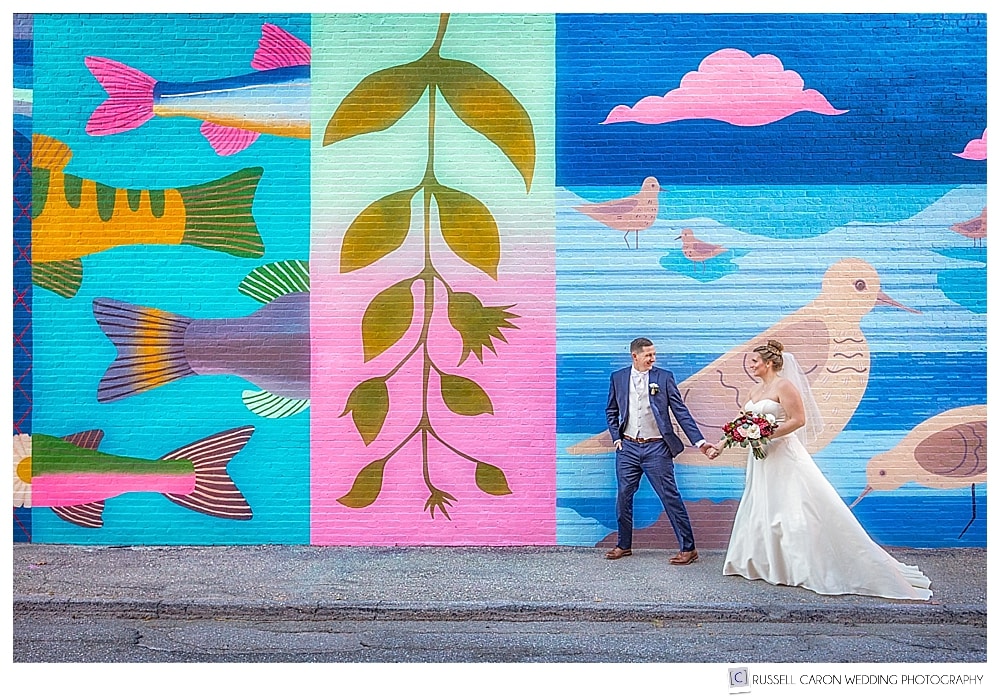 Rockport: (Below), a picture-perfect harbor makes just the spot for a perfect picture!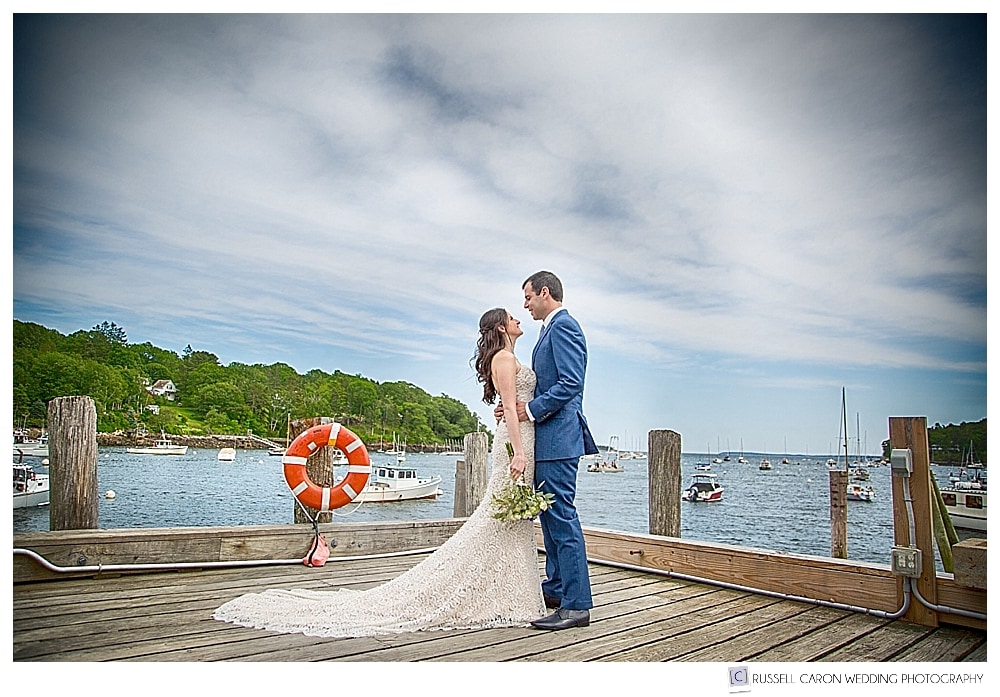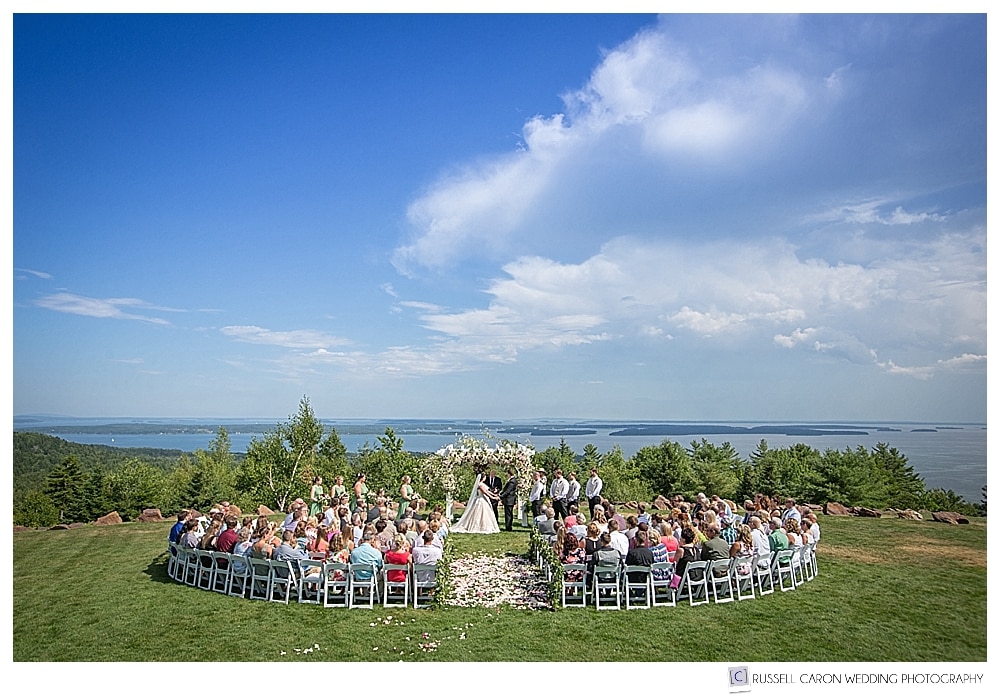 Northport: (Above) The summit at Point Lookout, one of our top favorite venues anywhere, is breath-taking in so many ways. Point Lookout was our number one most frequented venue in our list of the top Maine wedding regions!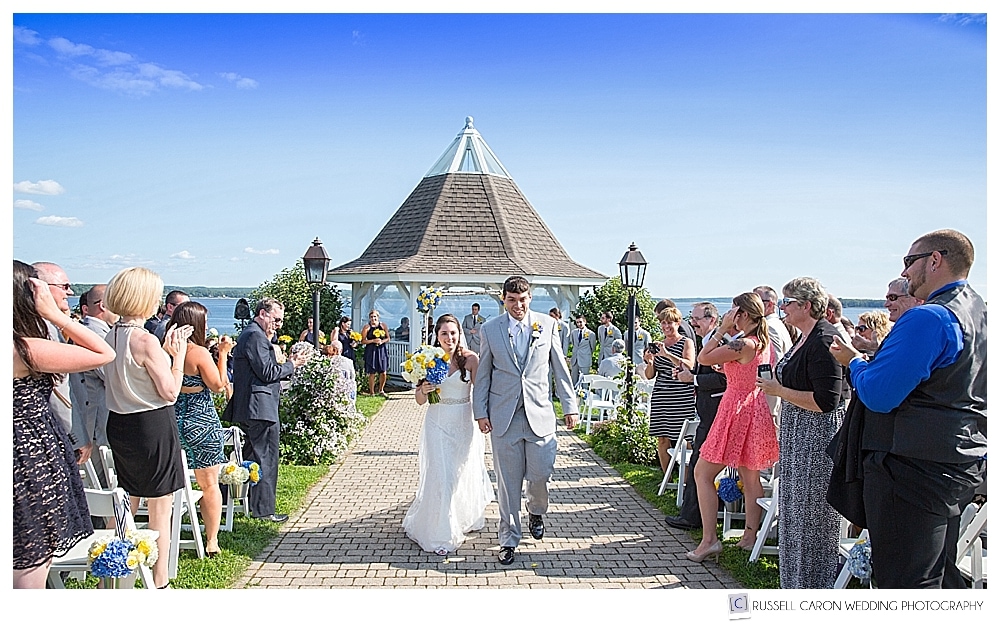 Stockton Springs (Above): One of the finest venues in Maine is French's Point, with a virtual wrap-around view of Penobscot Bay.
5. Bar Harbor Maine Weddings – Acadia Region
Acclaimed by many as among the most beautiful places on earth. A look through some of these photos will explain more. As for us, I think it's safe to say that Bar Harbor and Acadia are number one in our top Maine wedding regions.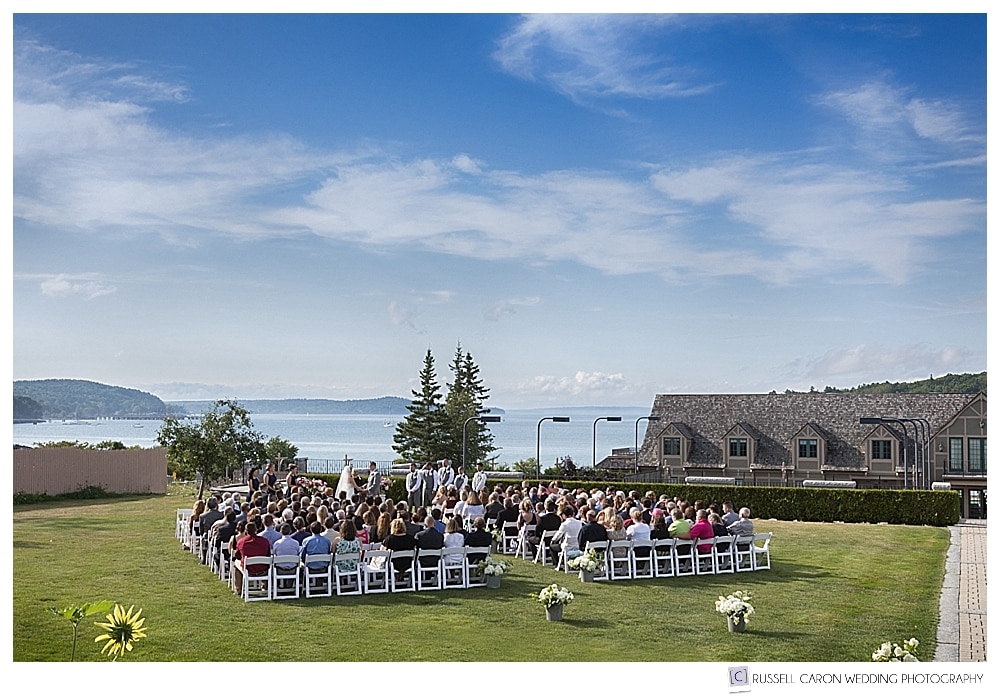 Bar Harbor: (Above) The grounds of the Bar Harbor Club. Top-notch everything here, and that would be an understatement.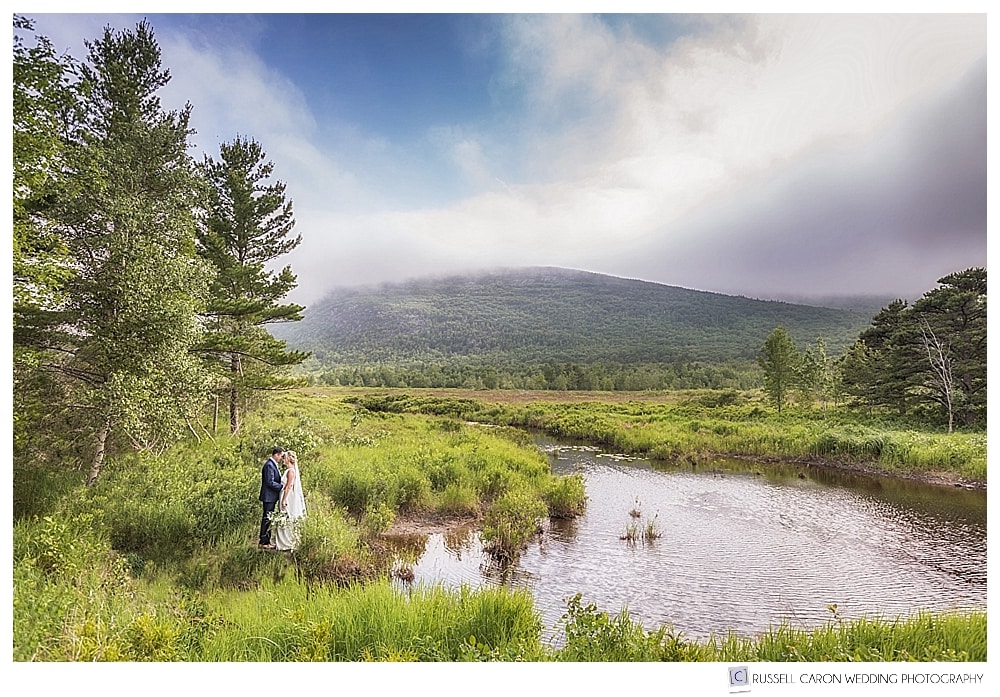 Acadia National Park: Above photo and three panels below, pristine beauty abounds, and it's made all the better on a couple's wedding day. What incredible memories places and photos like this make!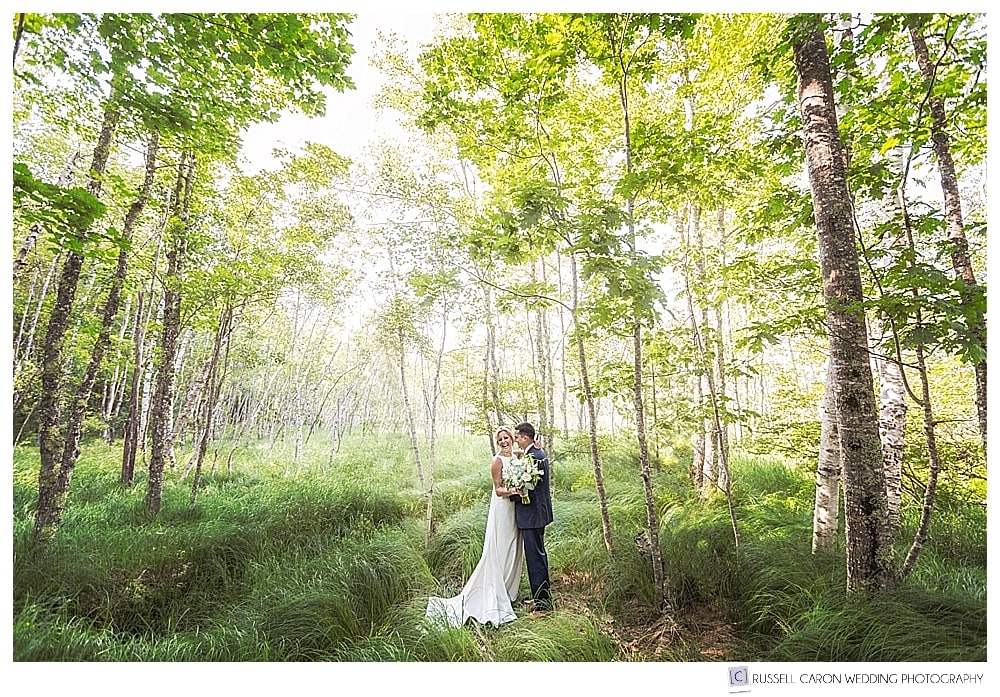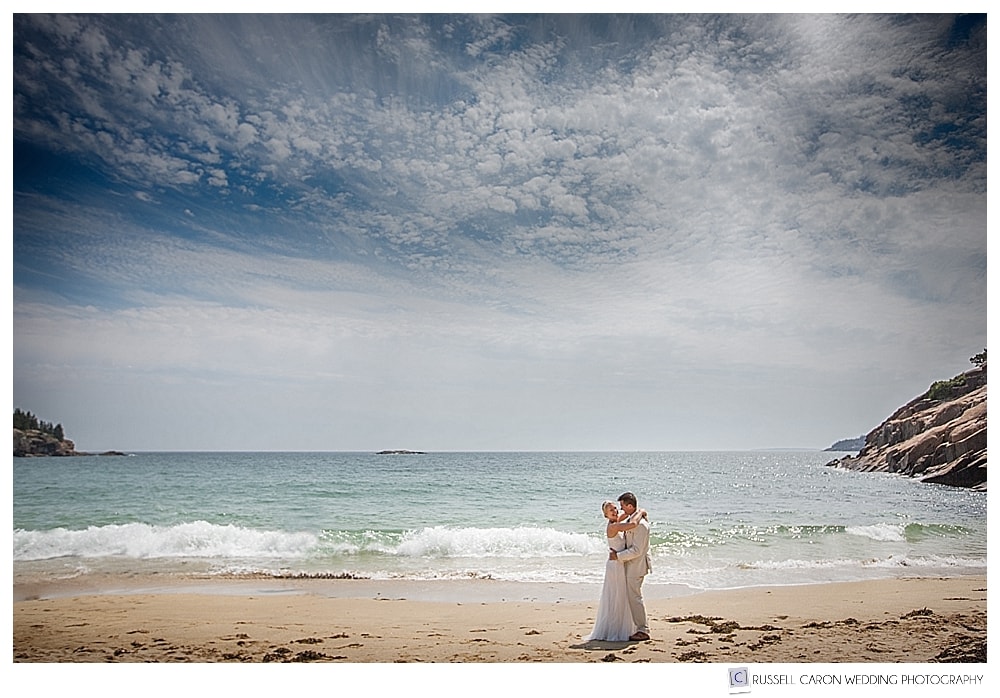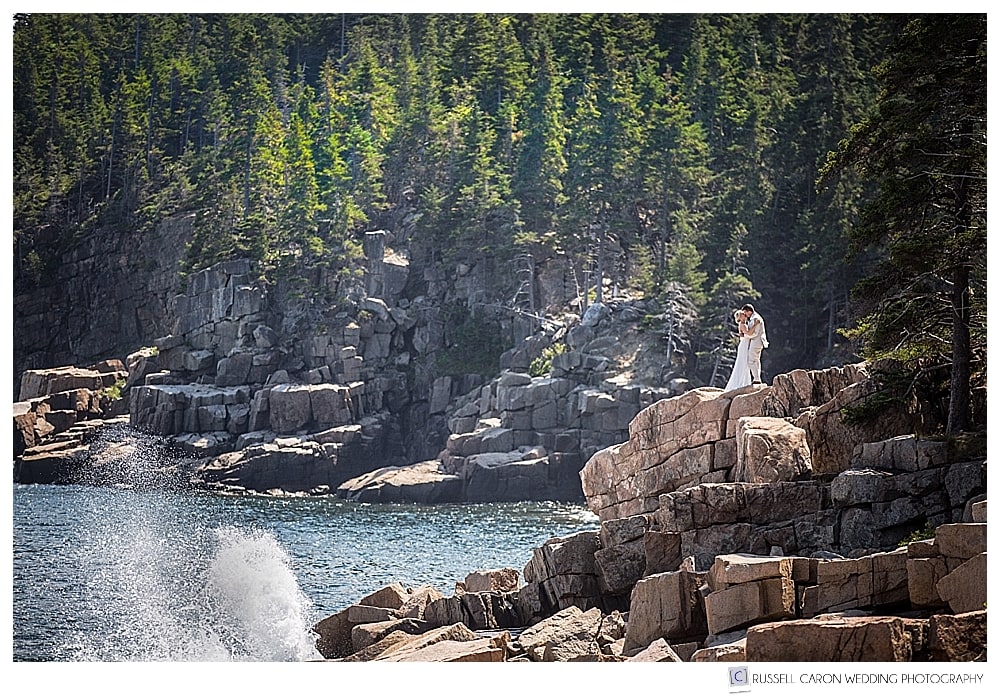 6. Western Maine Weddings – Mountain Region
Maine's western mountains are in their peak season in winter with some of the finest ski resorts in all of the country. Their features and spectacular beauty don't end there, however. These areas make incredible wedding destinations for people from all over New England and the U.S.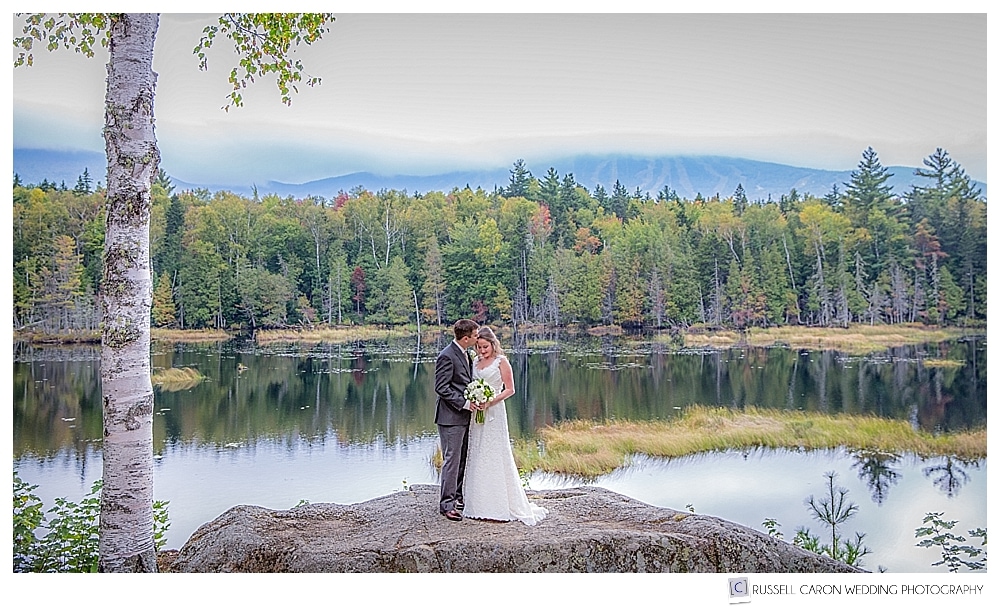 The Carrabasset Valley area, with the trails of Sugarloaf Mountain ski resort visible in the distance.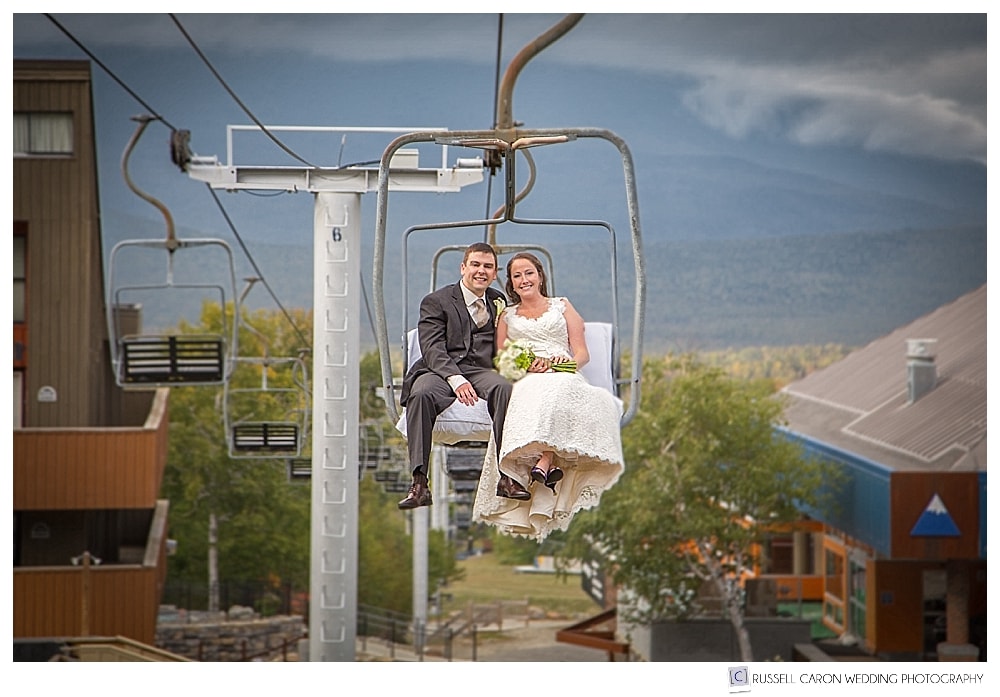 Yay! What better way to get to your reception venue than via chair lift, especially for avid skiers!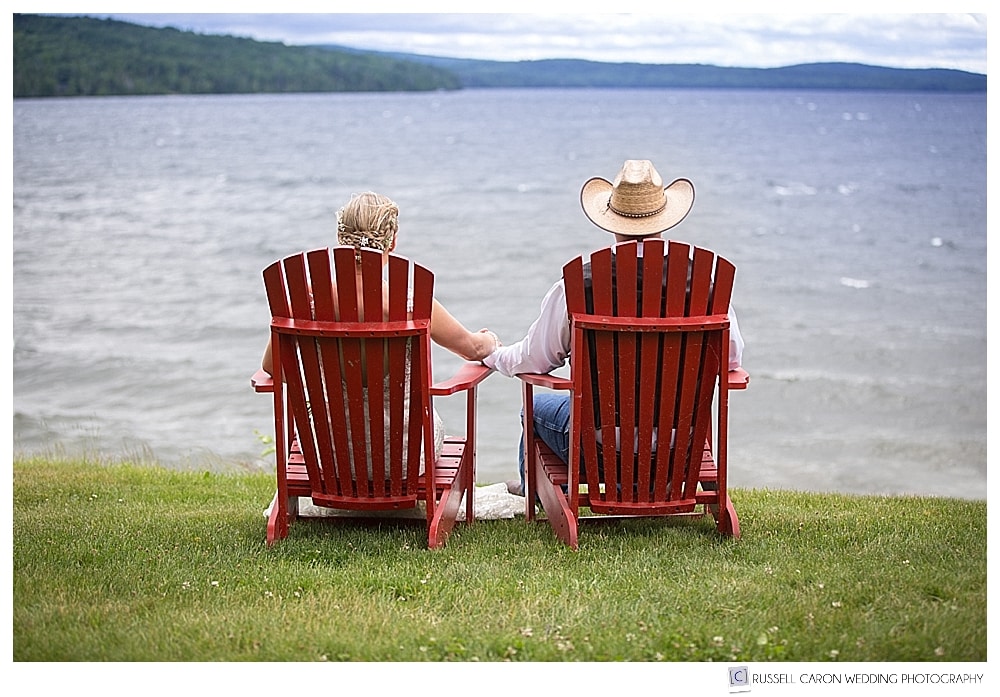 Above, a few moments of quiet after the wedding ceremony at Rangeley Lake (below 2 panels).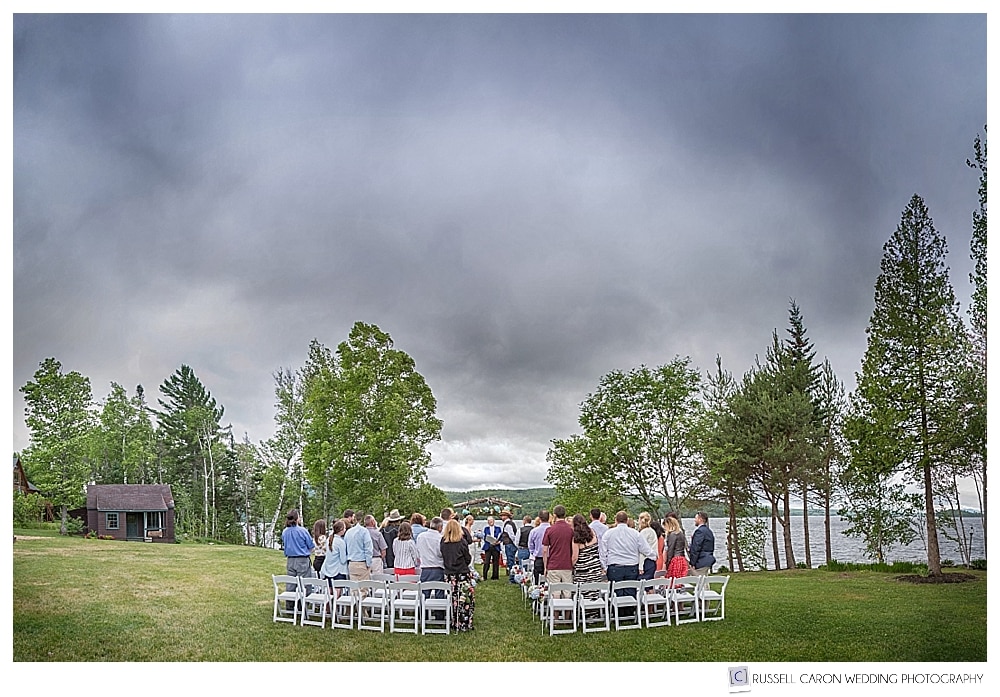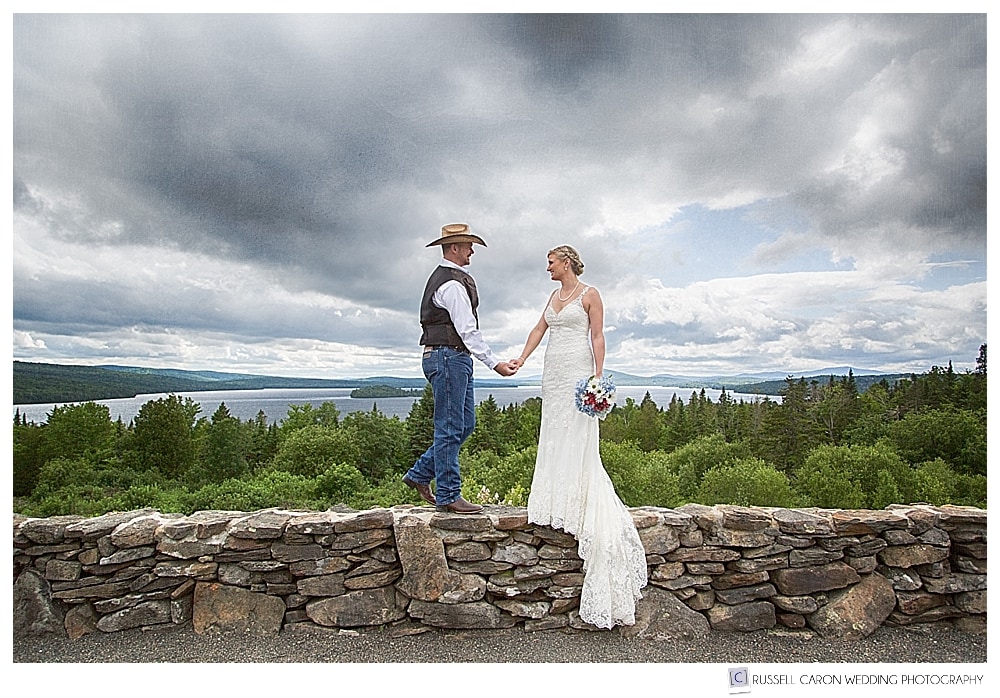 More of Rangeley Lake in the background.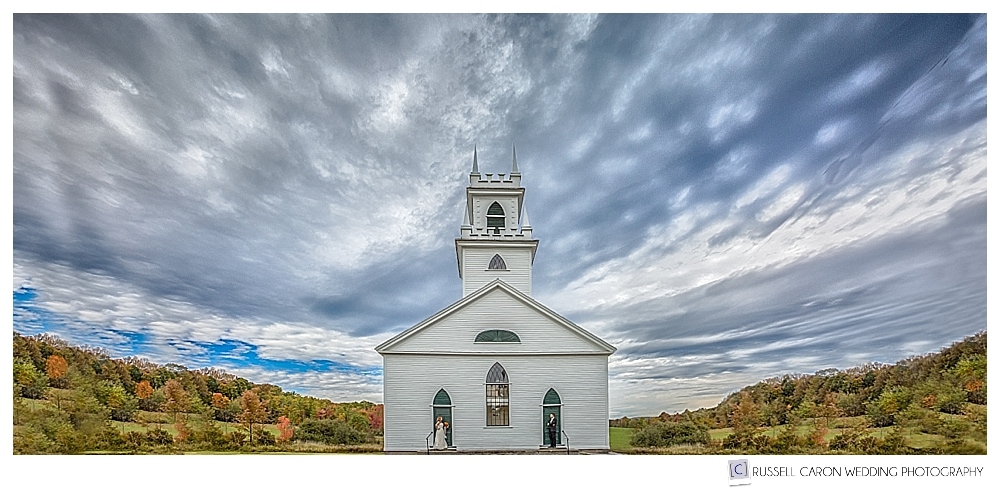 An incredibly spectacular little church in rural Norway, Maine.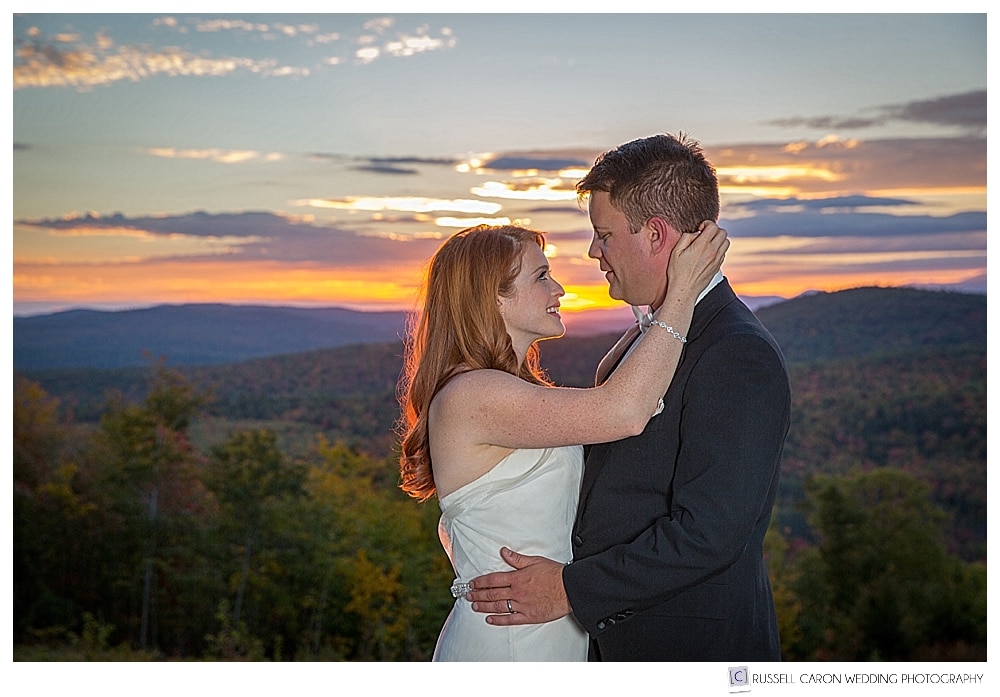 (Above) When your wedding is atop a mountain, finding the right direction for a sunset view is pretty easy, especially here at Granite Ridge Estate in Norway.
We hope you've enjoyed our little tour of top Maine wedding regions as much as we enjoy going to these places each season!
These images represent the majority of Maine locations at which we photograph weddings, and we again stress that there are several more top Maine wedding regions that host their fair share. These include the Sebago Lakes Region, The Moosehead Lake Region, Central Maine from Lewiston-Auburn to Winthrop-Augusta-Waterville, the Bangor area, and of course the northern part of the state including the vast Aroostook Country region. Each have some very special venues that showcases for what the region is best known.
Please comment on our top Maine wedding regions post, and share on social media!! Thank you 🙂
Maine Wedding Photographer, Russell Caron and his wife, partner, and co-shooter Liz Caron photograph weddings. And that's weddings only, from Boston to Bar Harbor and destinations worldwide. Let us tell you more about why choosing us as your wedding photographers could be one of the very smartest choices you'll make among your wedding day choices. Contact us today for more information and our availability for your wedding!