Portland Maine Spring Engagement | Maine Engagement Photographers
Spring is in the air in Maine and it is absolutely gorgeous! When Sarah and Andrew said they were coming to Maine to take care of a few wedding details, and wondered if we could do an engagement session, we couldn't say yes fast enough! A Portland Maine spring engagement was just what we all needed.

A few months (or more!) before the wedding is a great time for an engagement session. It gives our couples a chance to know how much fun and easy we make the photos. As we like to say, an engagement session is a more intense photo session than wedding day. Because, well, wedding day is wedding day! There'll be time together again, but maybe not solely dedicated to photography for ~75 minutes as is an engagement session. Our couples love having worked with us ahead of wedding day! And we love hearing how much fun our clients had with us!! Any potential wedding day jitters about how the photography will work are now a non-issue! And couples now know we help them be their natural selves, as Sarah and Andrew were.
We were ecstatic about photographing a sweet couple in love on the streets of Portland Maine. Sarah and Andrew light up in each other's company, and the sparkle in Sarah's eyes is just beautiful to witness. Needless to say, it was a fantastic time together!! A huge plus for us was that we were able to use our new photo gear!! (more info coming soon via a blog post!)
Sarah and Andrew will be married at the Colony Hotel in Kennebunkport, Maine, this summer. We already know it's going to be an incredible day full of love!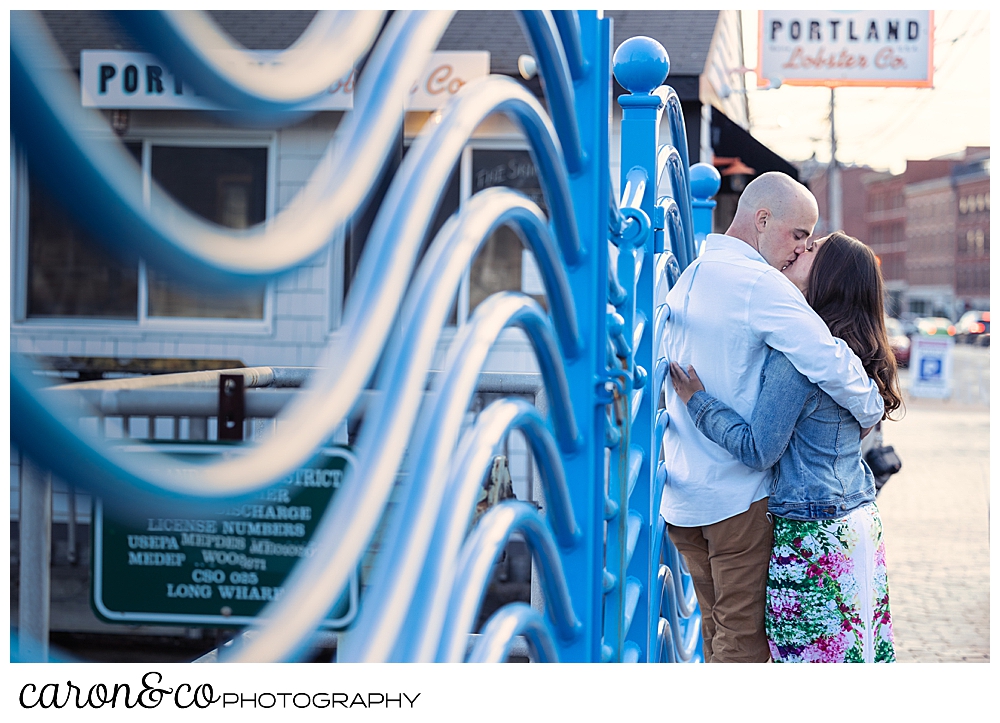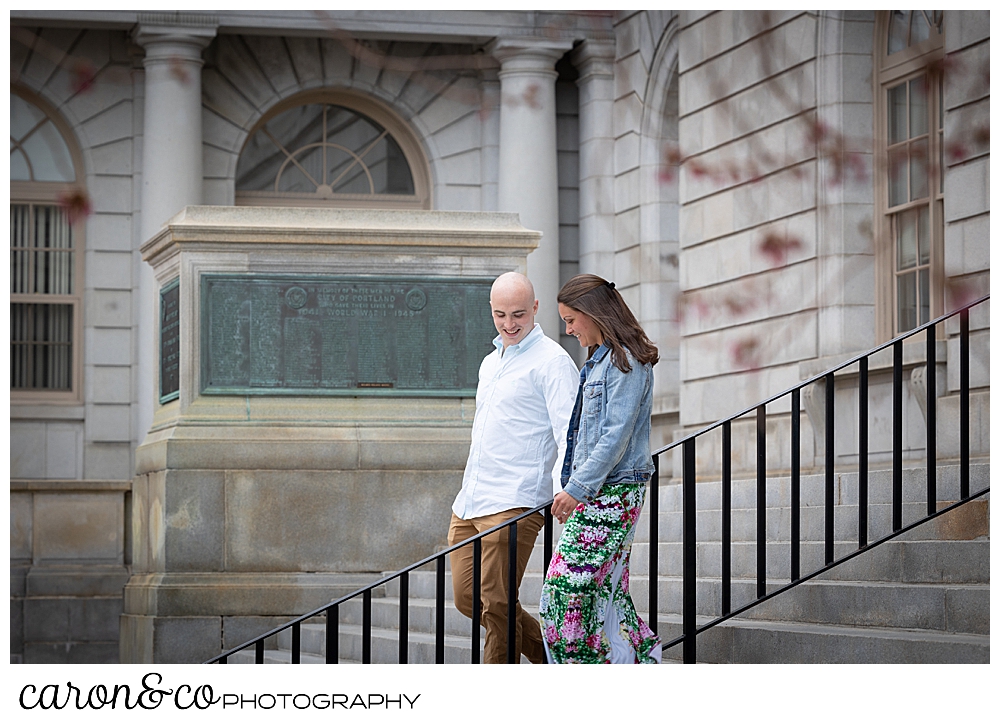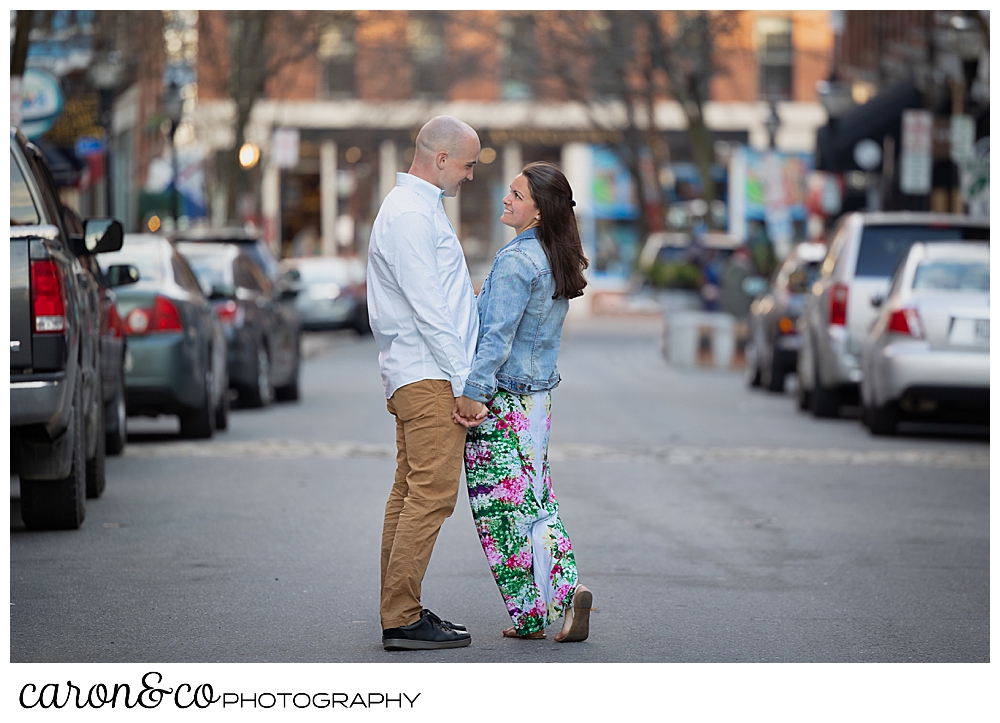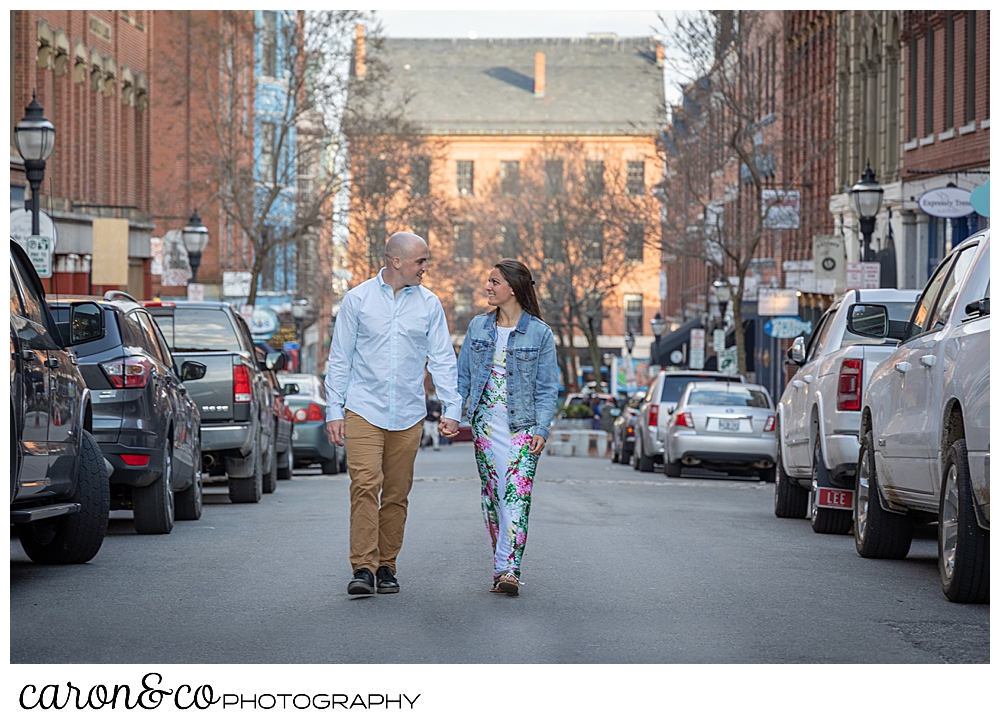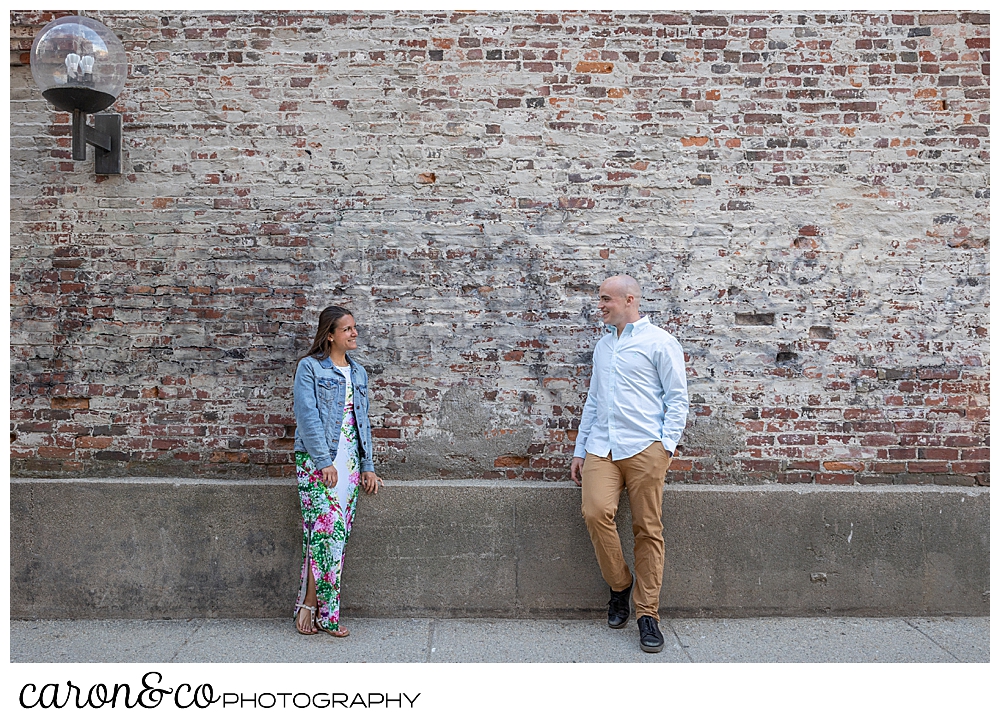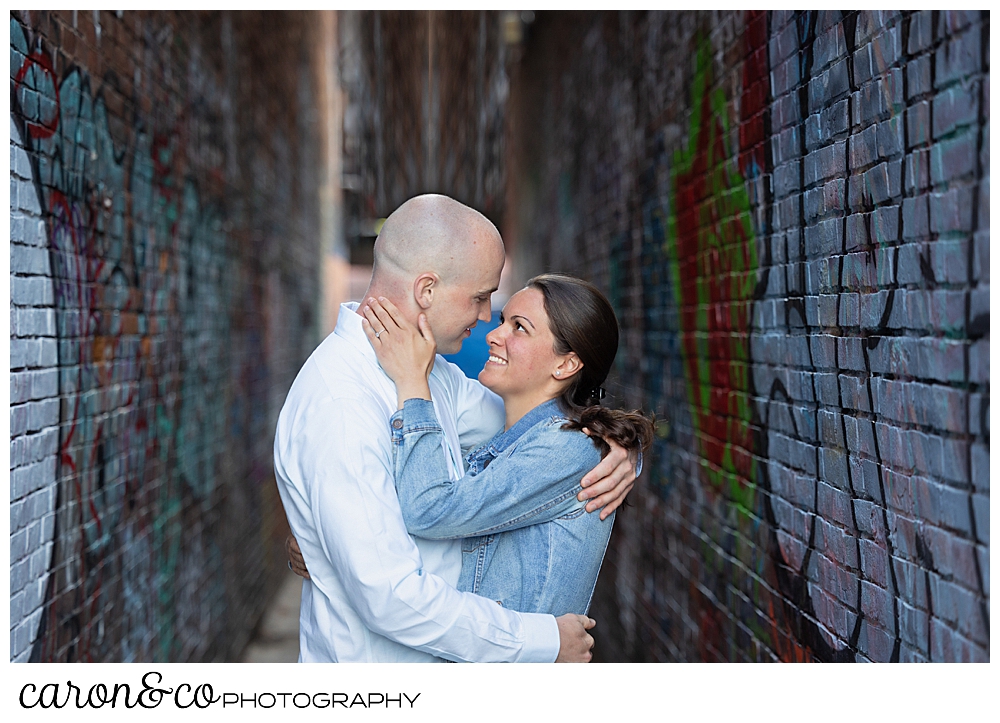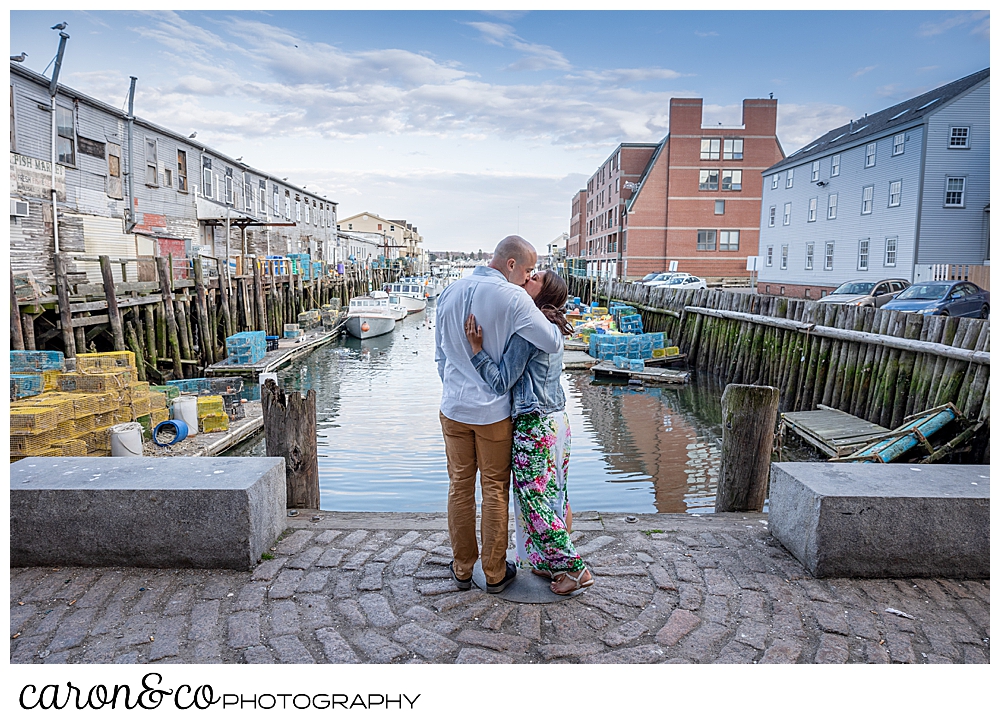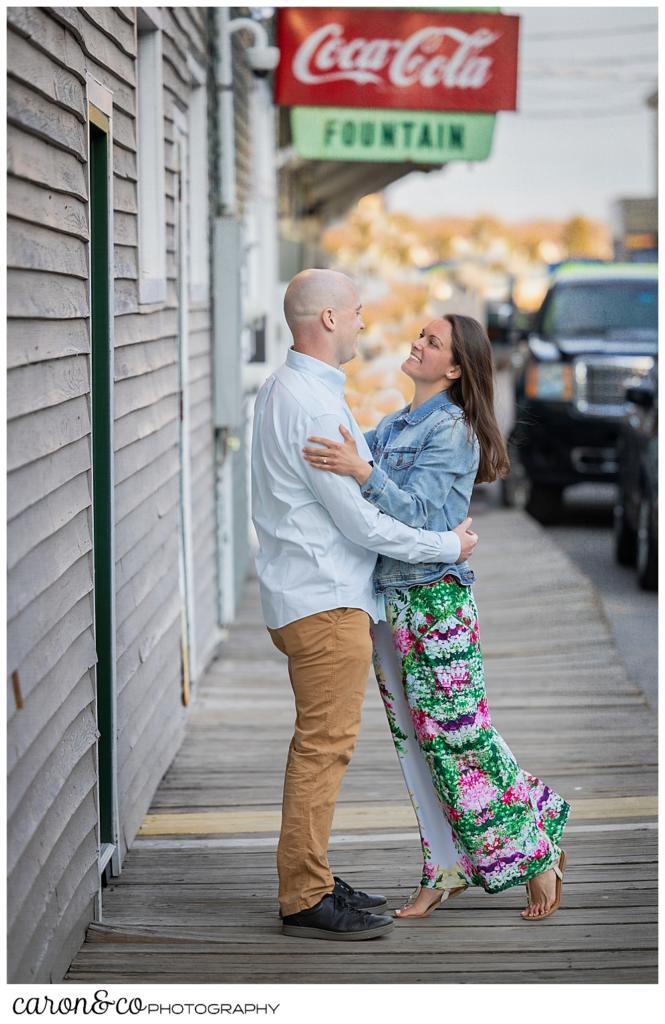 Portland Maine wedding photographers, Russell and Liz Caron (formerly of Russell Caron Wedding Photography), would love to be part of your wedding day! Engagement sessions give us a chance to work together before your special day. The connection we build during an engagement session is invaluable, and super fun! We had such a great time during our Portland Maine spring engagement, imagine yourself doing the same! For more information, please contact us right away!