Portland Maine Engagement Session
Danielle and Rob wanted a Portland Maine engagement session; something we are more than happy to do! During what had been so far the warmest winter on record, the day of their engagement session dawned during a cold snap. The temps were in the single digits, with wind chill below zero, brrrrrrr! These two were total champs and didn't let the cold weather deter them.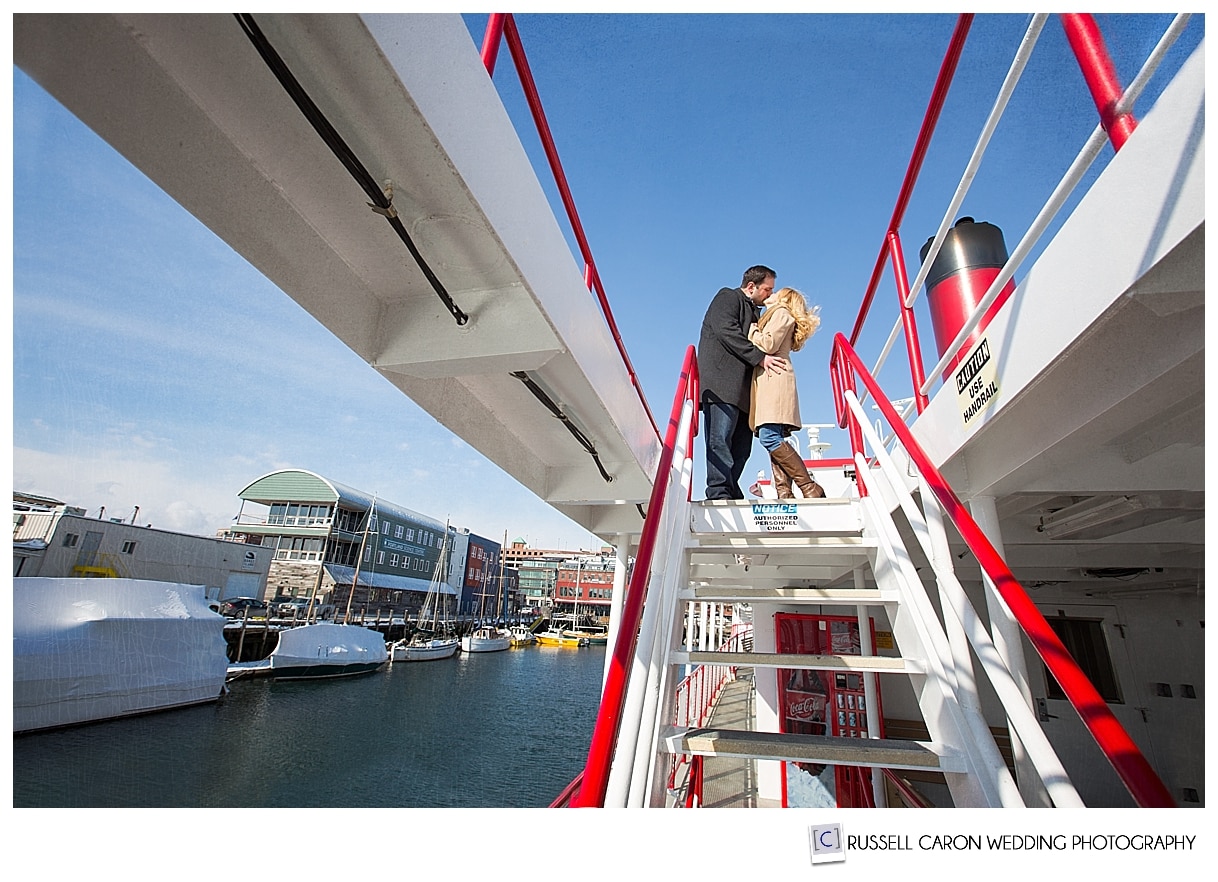 Danielle used her connections with Casco Bay Lines and was able to arrange the use of the docked ferry Aucocisco III for a few fun shots. The staff at Casco Bay Lines was more than accommodating, and their clean-as-a-whistle vessel made for a great backdrop.
In the summer, this terminal would be filled with hundreds of people awaiting ferries to the Casco Bay Islands, not to mention dozens of cars and delivery trucks awaiting the vehicle ferry to get to the same places. It was different during our shoot, a look that we capitalized upon.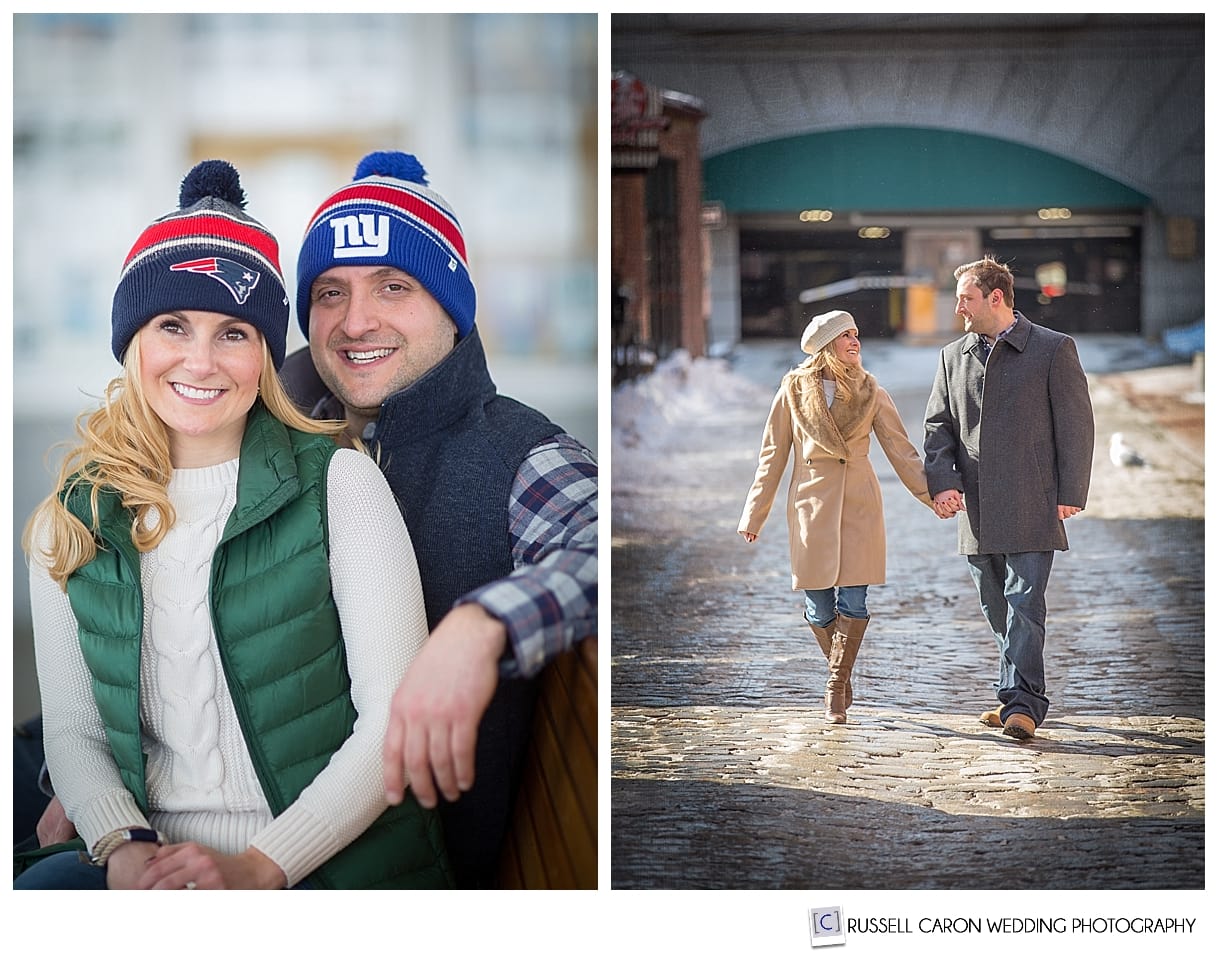 After the Casco Bay Lines Ferry Terminal, we headed to Wharf Street in the Old Port for a few final shots. We loved the light bouncing off the buildings on side of the narrow street onto the other.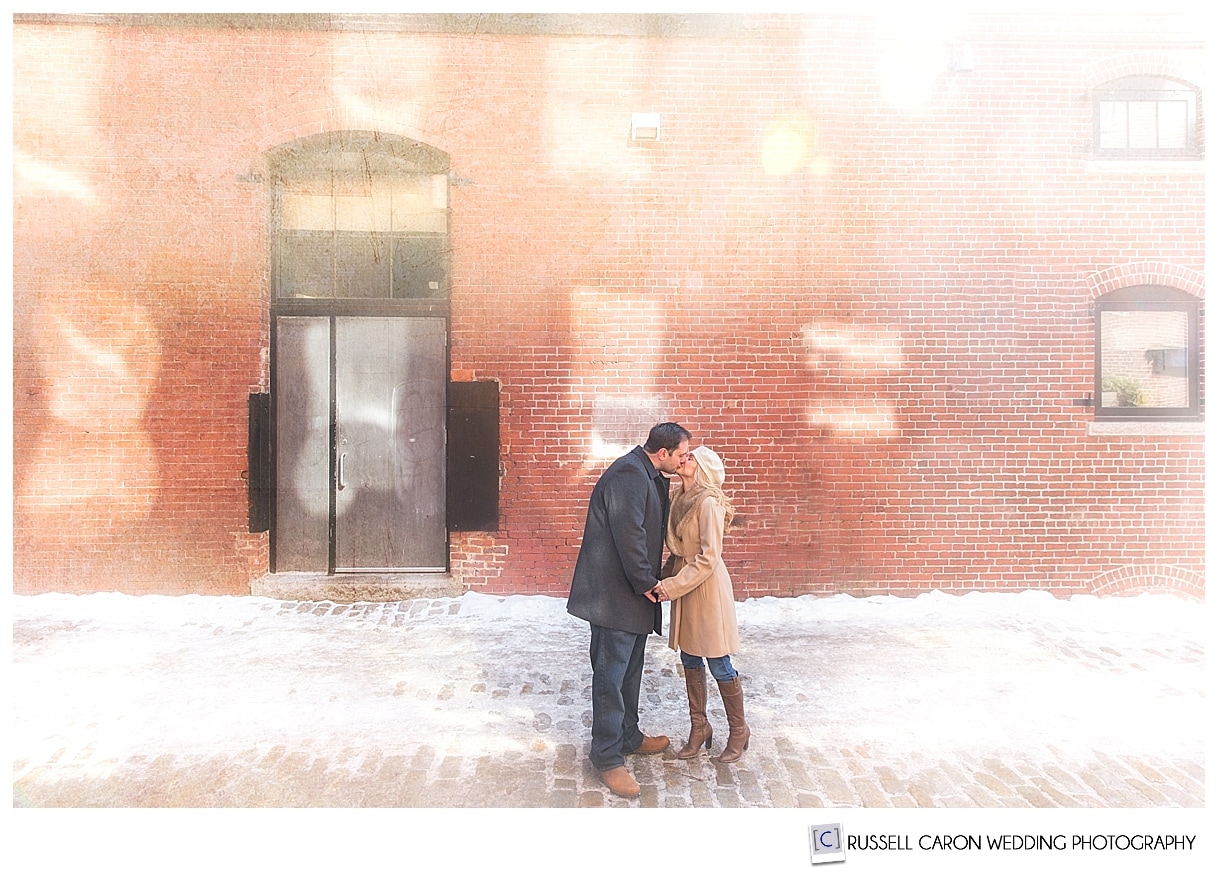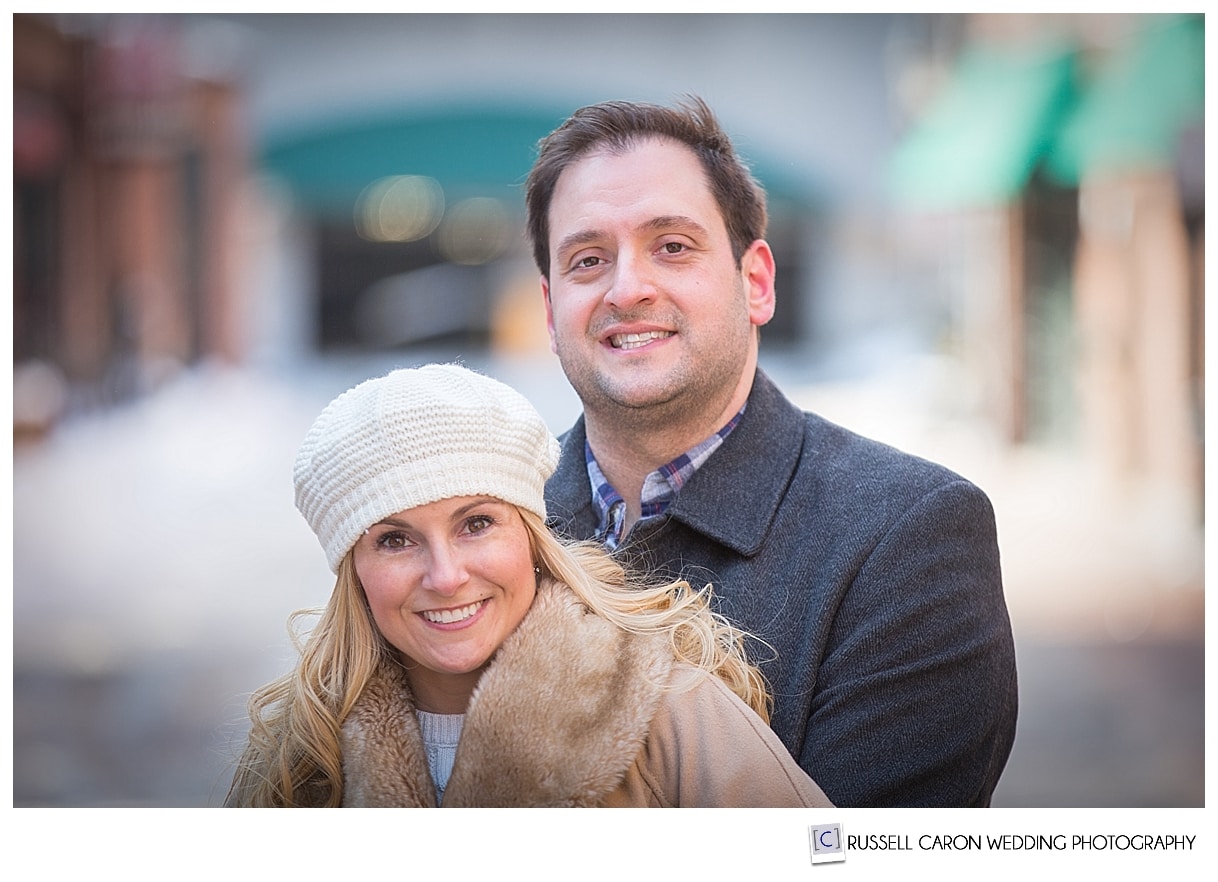 The next time we see Danielle and Rob will be on wedding day, September 3, 2016 at Point Lookout in Northport, Maine. Point Lookout is not only one of our very favorite venues, weddings at Point Lookout are amazing! We can't wait to see this fantastic couple on their wedding day!
We love comments!! Please leave a comment to let us know if you enjoyed Danielle and Rob's Portland Maine engagement session. Thank you!
Portland Maine engagement session photographers, Russell Caron Wedding Photography, would love to be part of your wedding day. While an engagement session isn't mandatory with our packages, it gives us an opportunity to work together before your special day. The connection we build during an engagement session is invaluable, and a whole lot of fun! For more information, please contact us right away!