Popham Beach Engagement | Phippsburg Maine Wedding Photographers
Meredith and Chris had a fun, late summer Popham Beach engagement session. We instantly felt a wonderful connection with Meredith and Chris. They're very down-to-earth, relaxed, and super-fun to be with. We had a great time at the beach, which was largely deserted on a gray and foggy afternoon. When then went down the road a short way to Fort Popham. This area offers many photo opportunities; a fishing harbor, the fort itself, the grounds of the fort (which we utilized for a drone photo) a small beach, rocky ledges, and much more. Inside the fort can be a bit spooky, but its history resounds clearly within those fortified walls.
While we photographed, we talked about Meredith and Chris' wedding plans. They're getting married this November, at one of our favorite venues, Point Lookout in Northport, Maine, on 11/11. which is near and dear to their affinity for always seeing their clocks whenever 11:11 is displayed. We're looking forward to the changes that the end-of-season in the midcoast will afford us as compared to the hustle-bustle of the summer. Meredith and Chris will enjoy an indoor wedding in the summit rotunda at Point Lookout, and their reception will be in the lower level Pavillon.
We love to say how all our couples are so sweet and perfectly well-matched. And these two absolutely uphold that fine tradition! Here are a few of our favorite images from their September engagement session!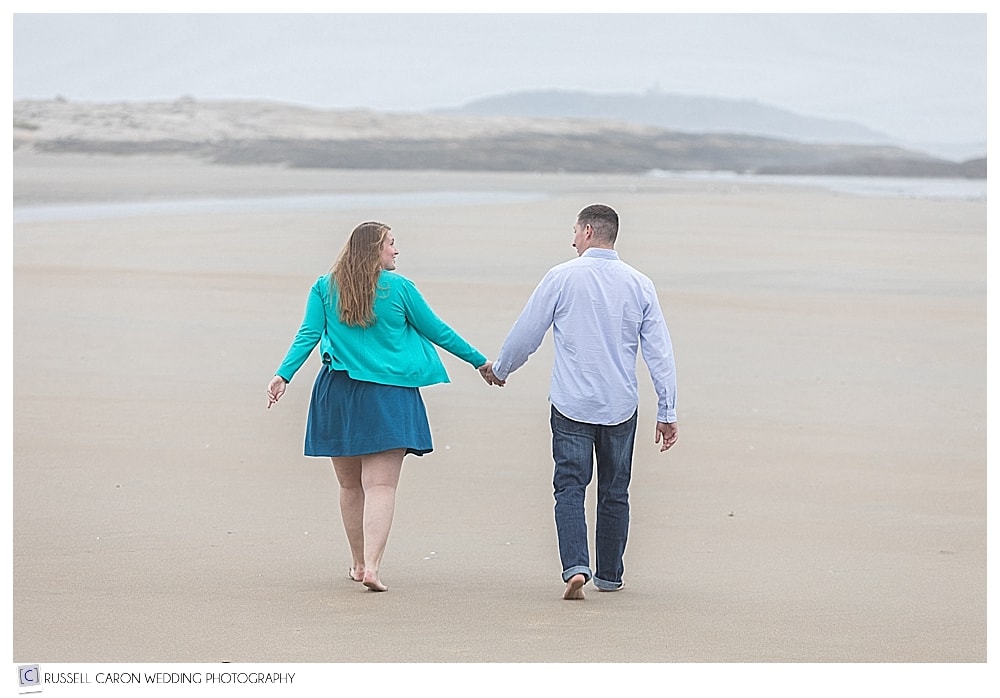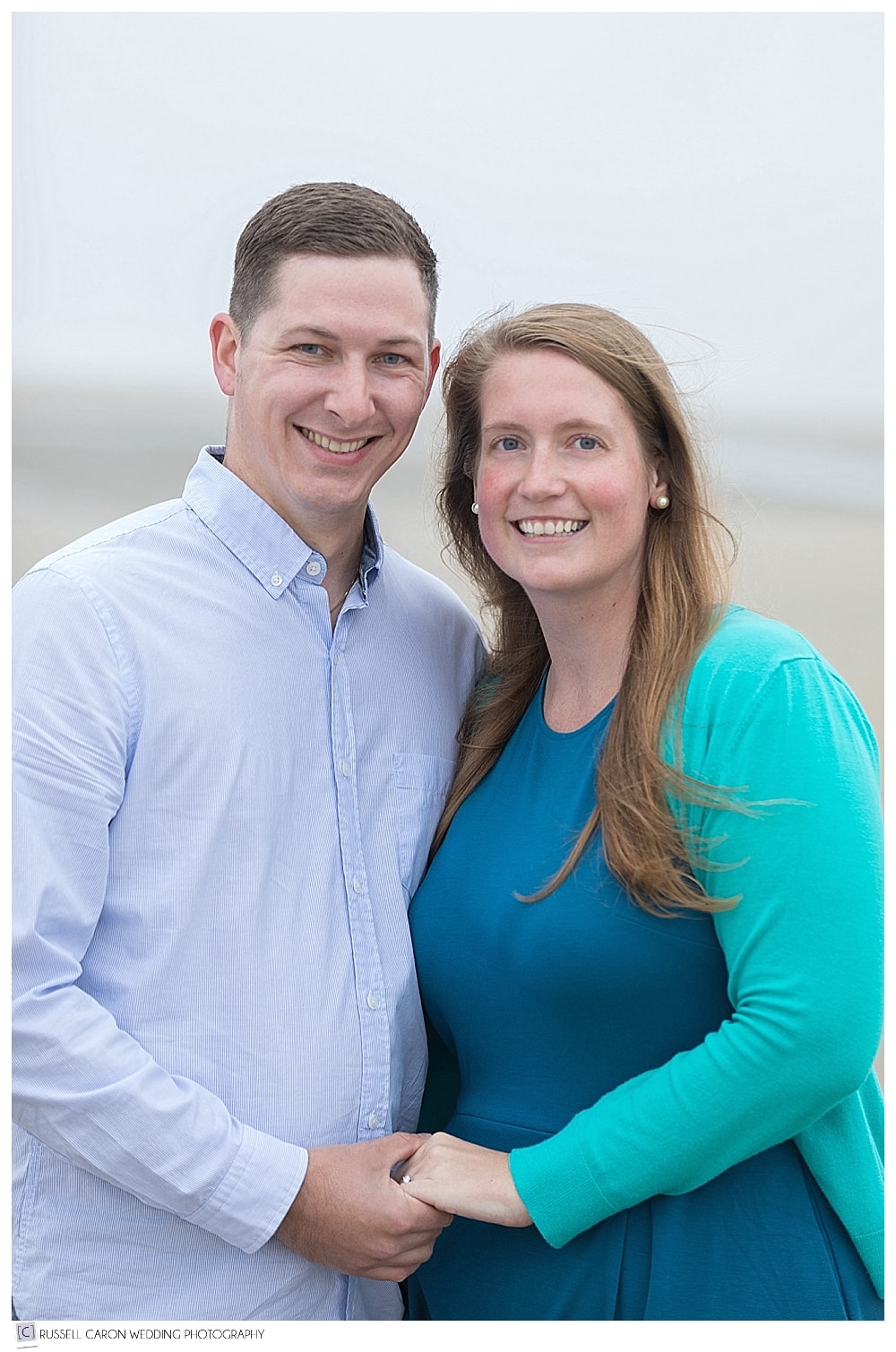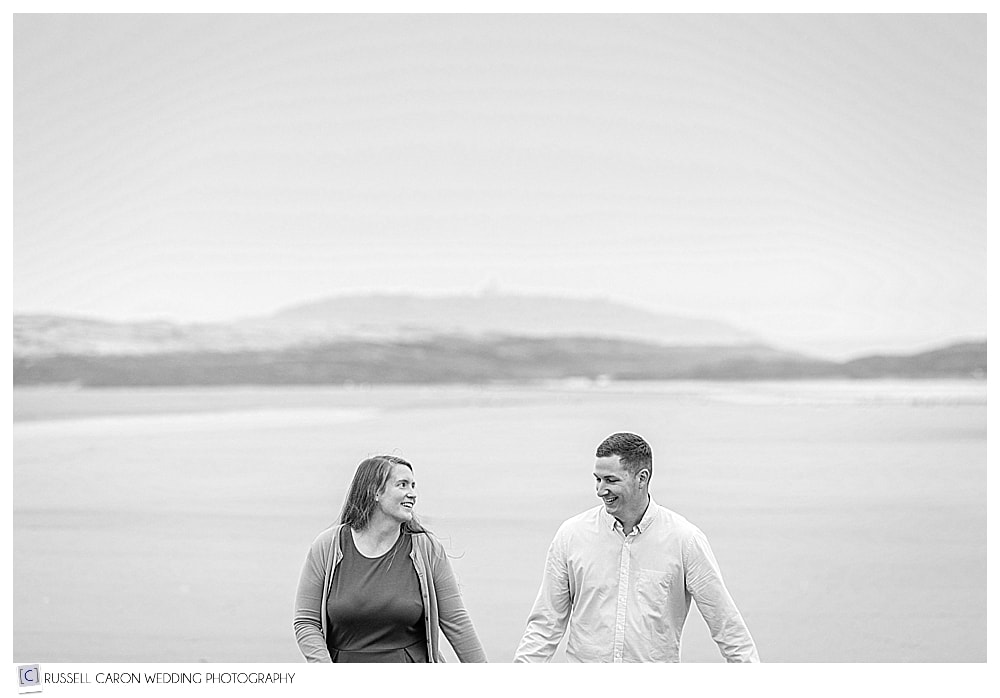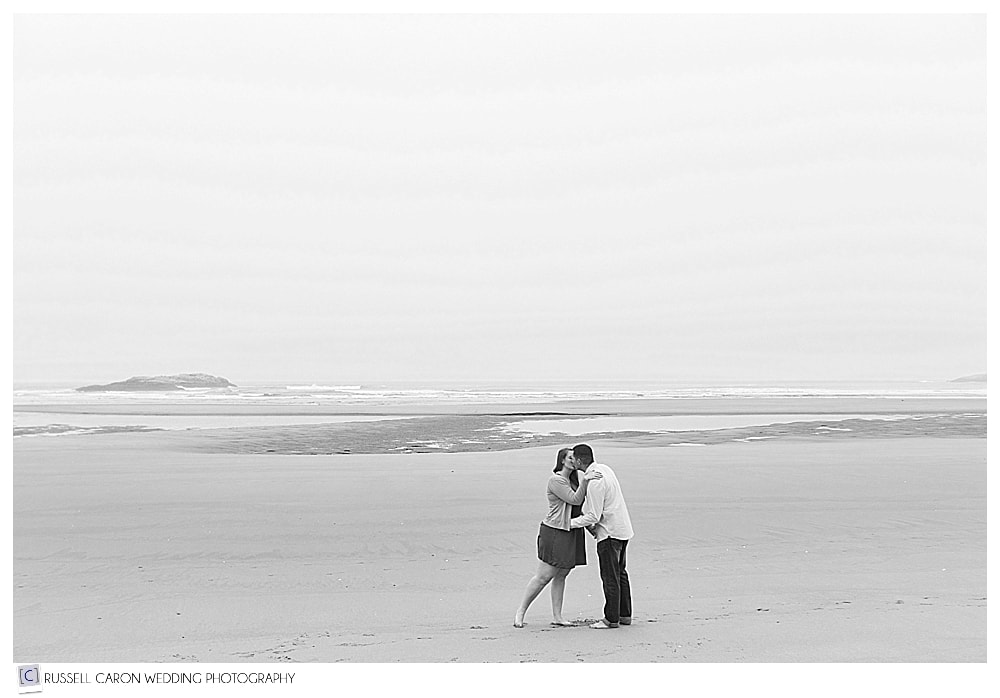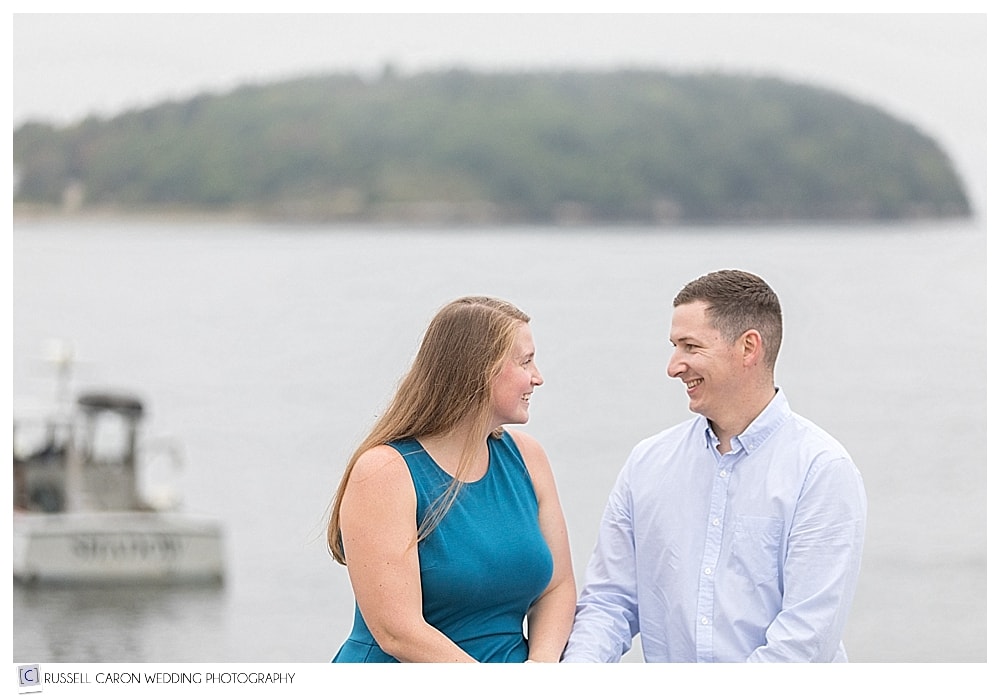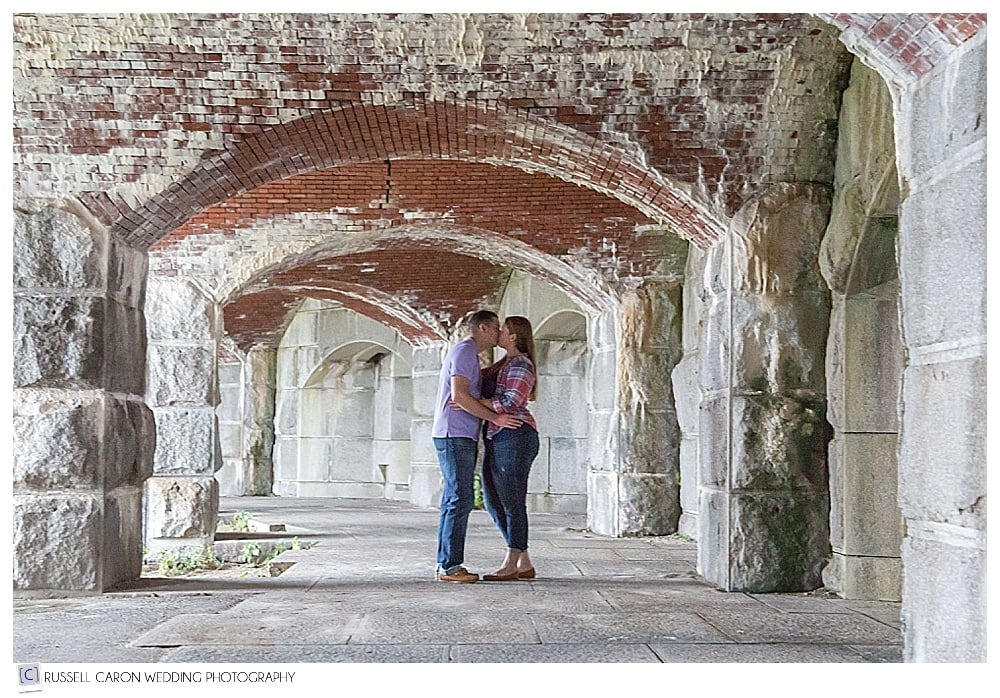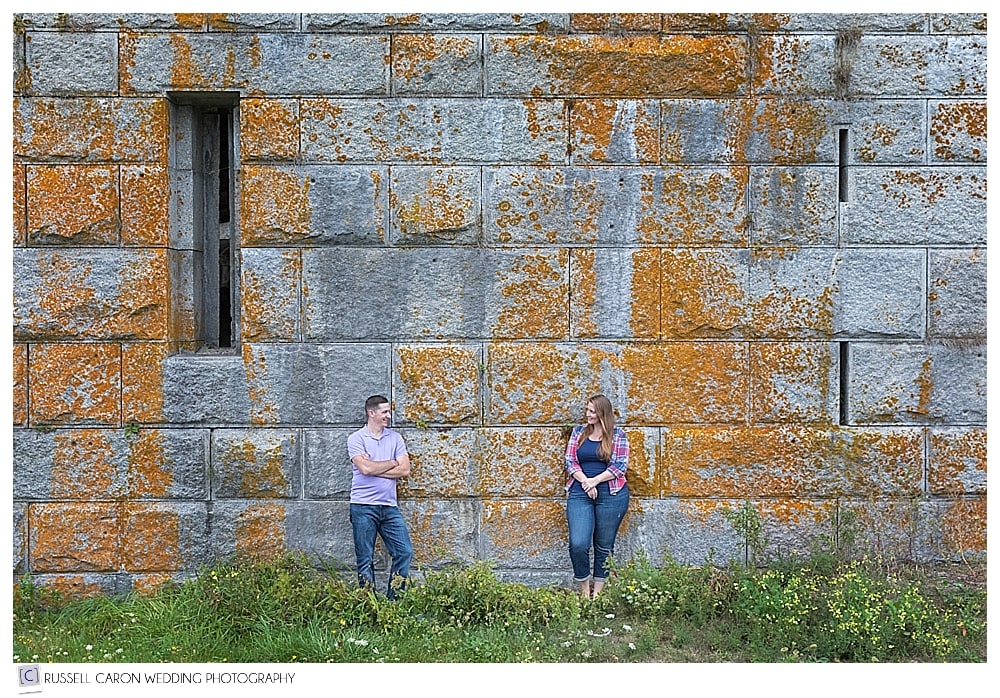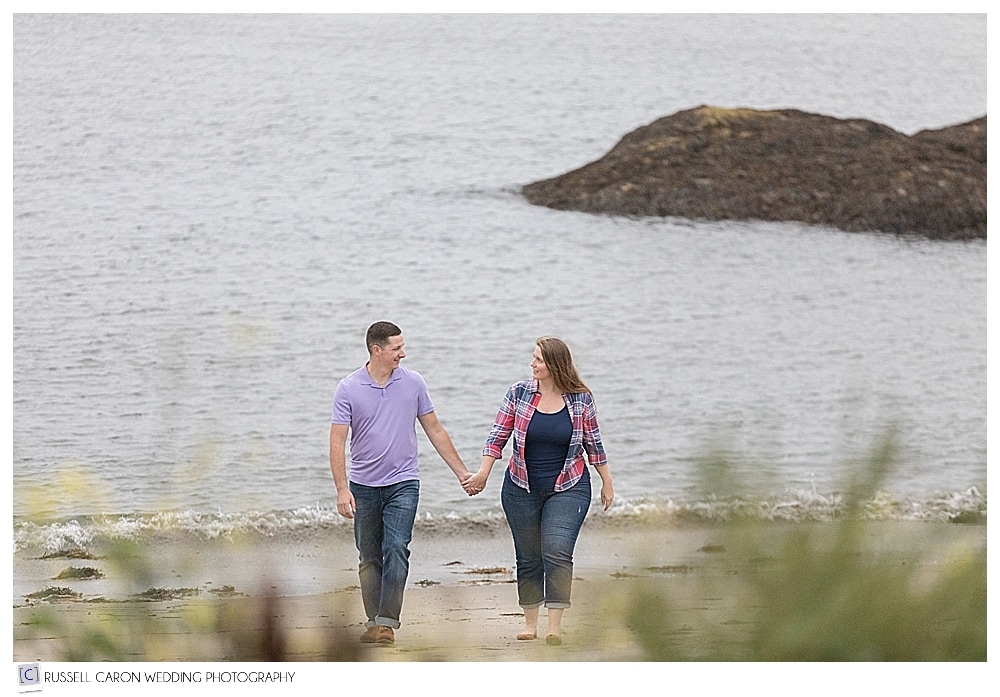 Comments and shares are awesome! If you enjoyed Meredith and Chris's Popham Beach engagement session, please comment and/or share this post, thank you!!
Maine wedding photographers, Russell and Liz Caron of Russell Caron Wedding Photography, would love to be part of your wedding day. While an engagement session isn't mandatory with our wedding photography 
packages, it gives us an opportunity to work together before your special day. The connection we build during an engagement session is invaluable, and a whole lot of fun! We had so much fun with Meredith and Chris during their Popham Beach engagement session, imagine yourself doing the same! For more information, please 
contact us
 right away!