Point Lookout Resort Maine Wedding Photographers
We met Emily and Phil during their engagement session on Prout's Neck, Scarborough, Maine. It was a cold, raw, spring day in April. But it was okay, because Emily and Phil are such warm, friendly, fun people! We've been looking forward to their wedding at Point Lookout Resort in Northport, Maine, ever since! As Point Lookout Resort Maine wedding photographers, we love the many looks that summer in Maine can bring. On this day, the weather may not have been fully cooperative, but no one minded. After all, weddings are celebrations of family and friends. We adapt our photography to the circumstances, and with a willing couple like Emily and Phil, we even braved the elements under umbrellas for some creative image-taking you'll see below. Here's our view on this great couple's Point Lookout wedding: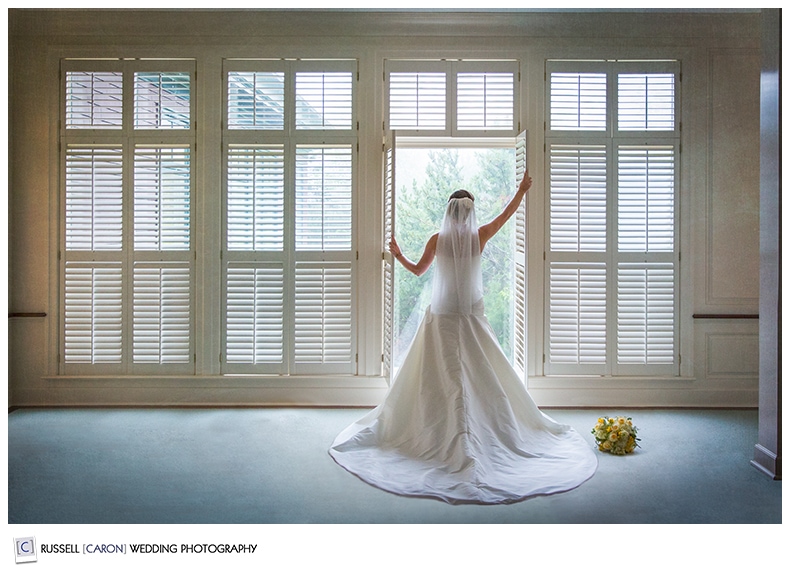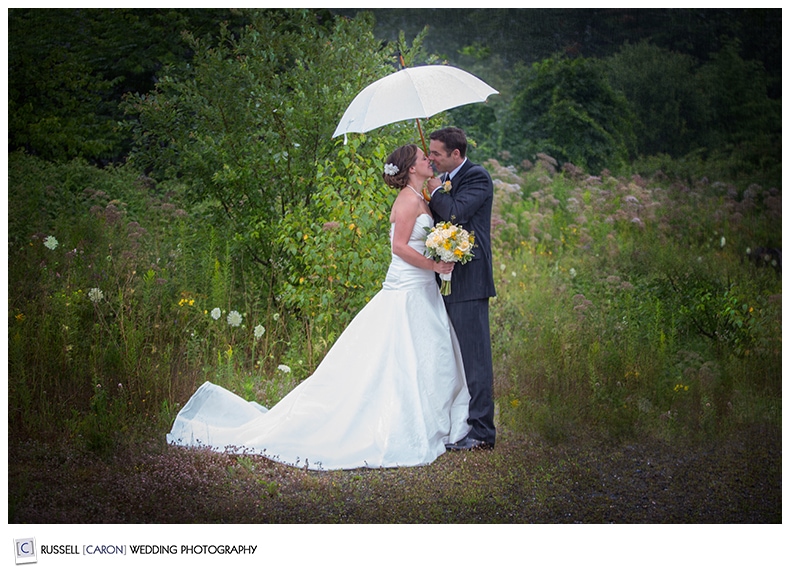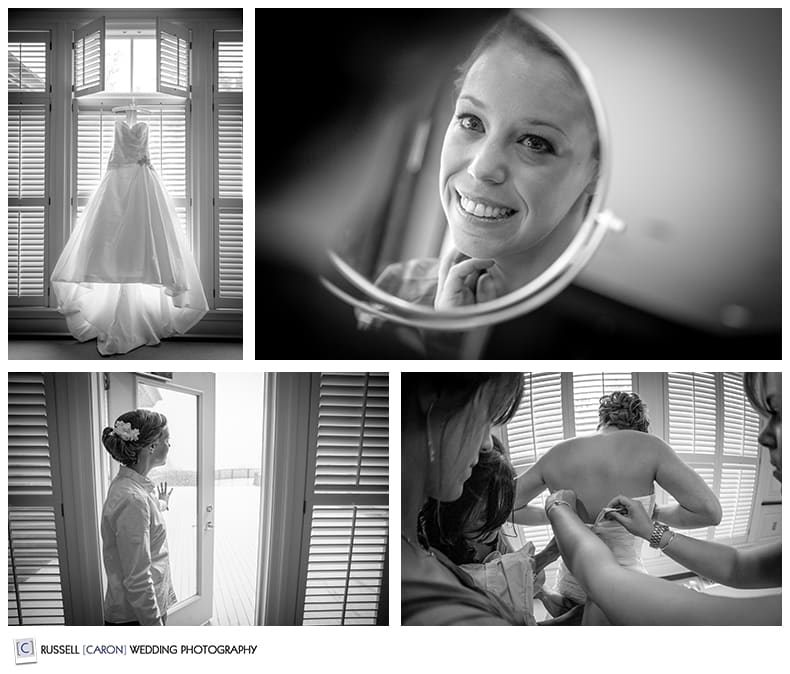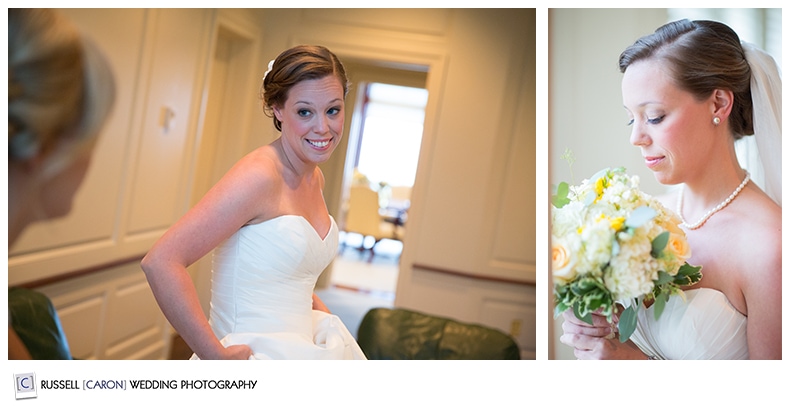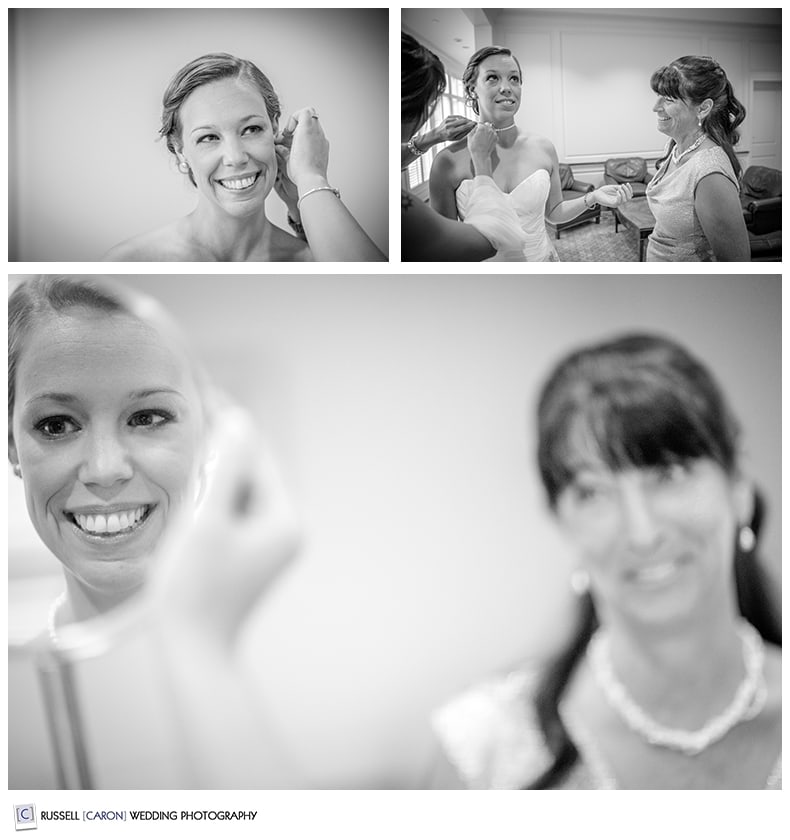 Hoboken Gardens did a beautiful job with the flowers.  Emily's bouquet was simply stunning!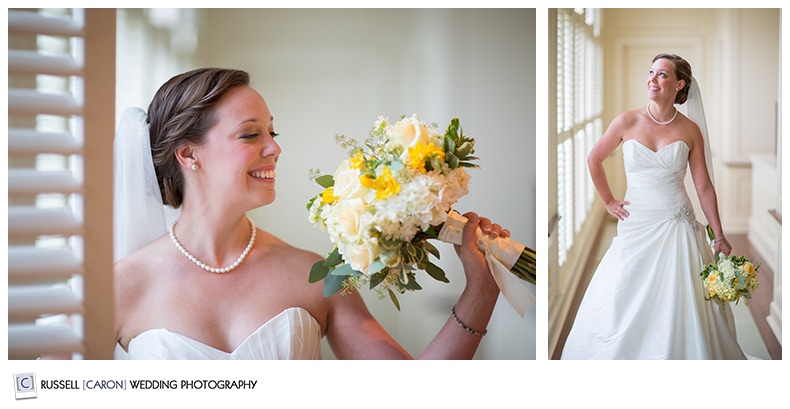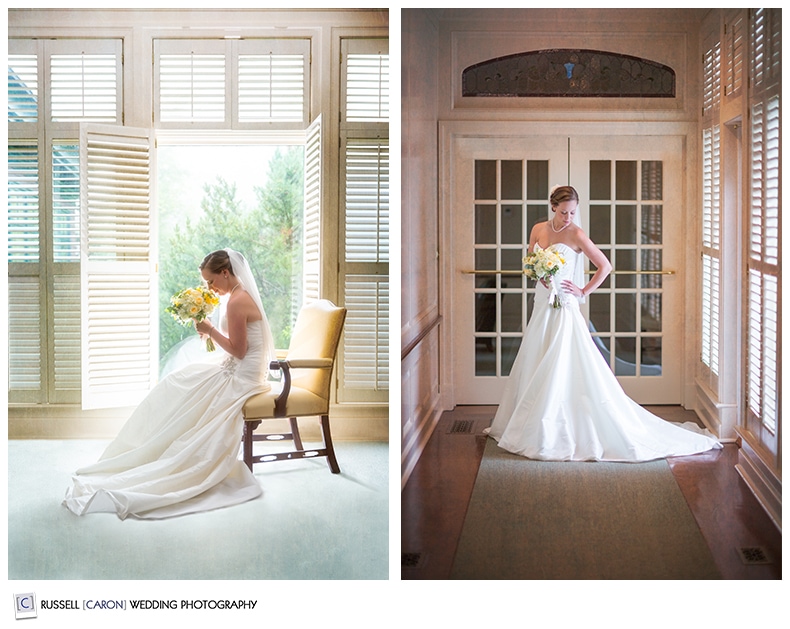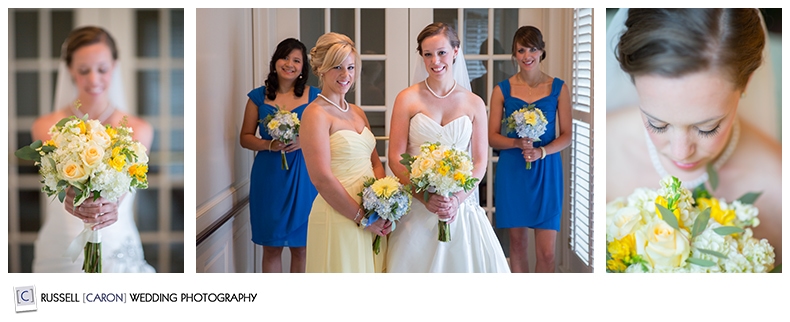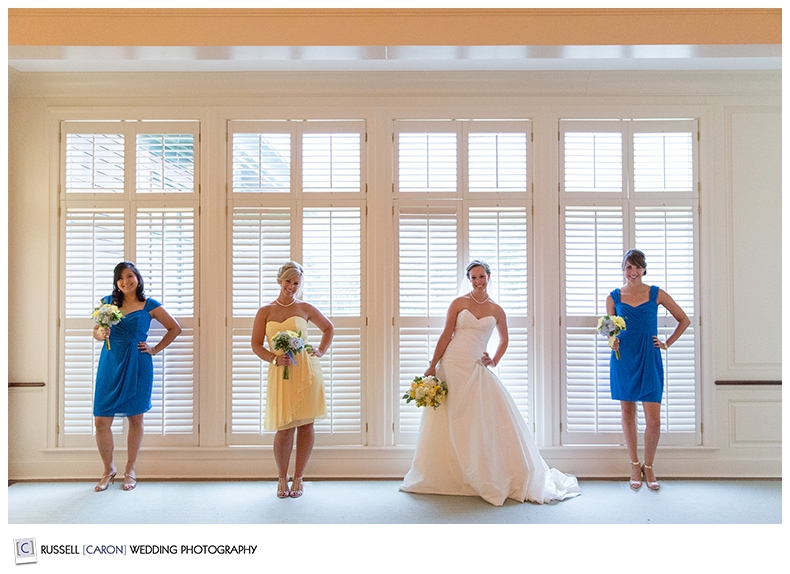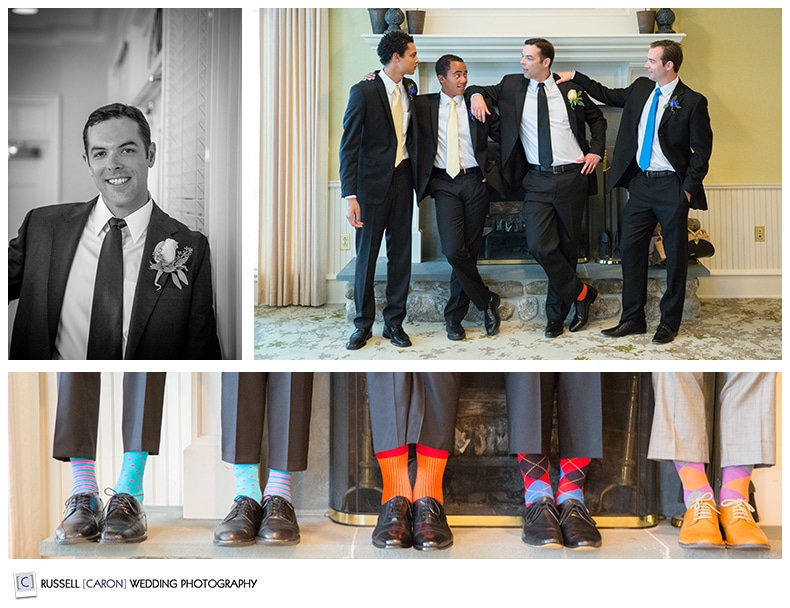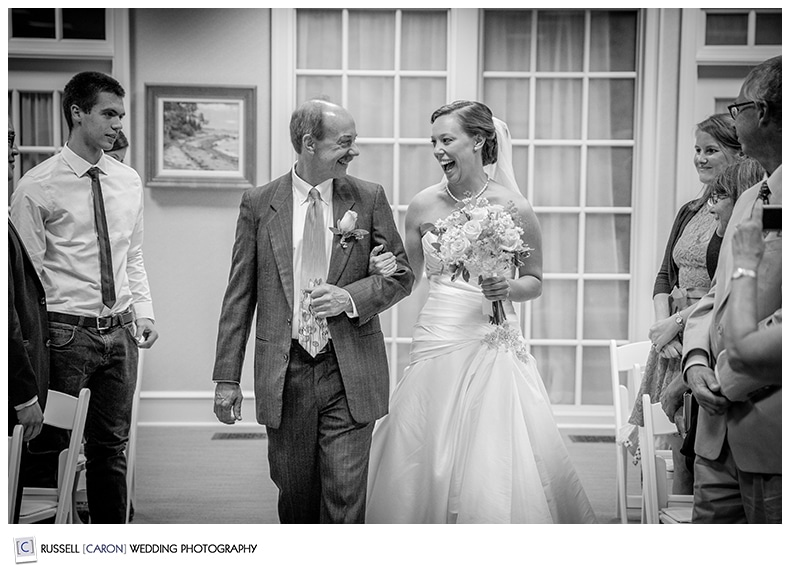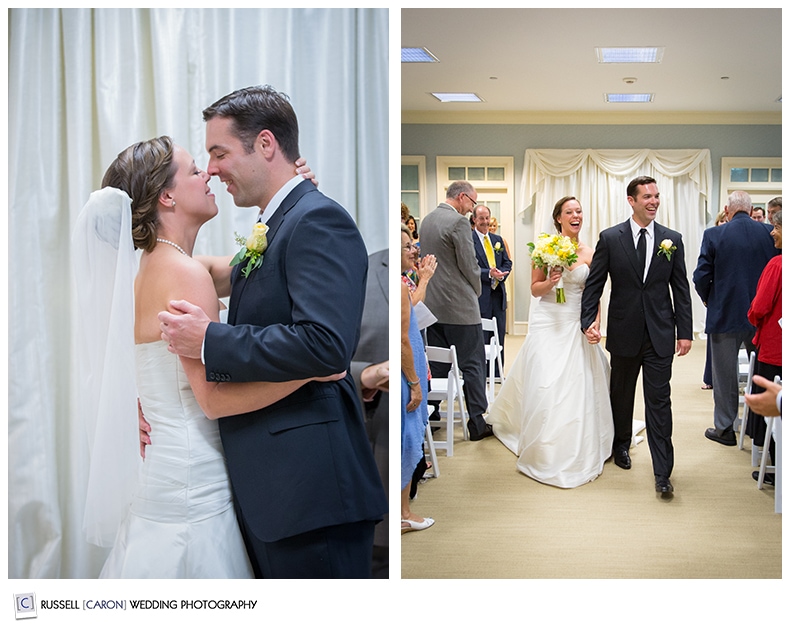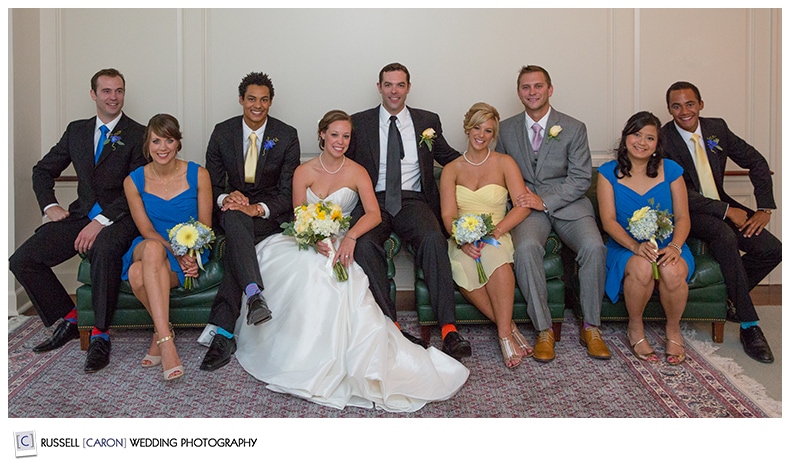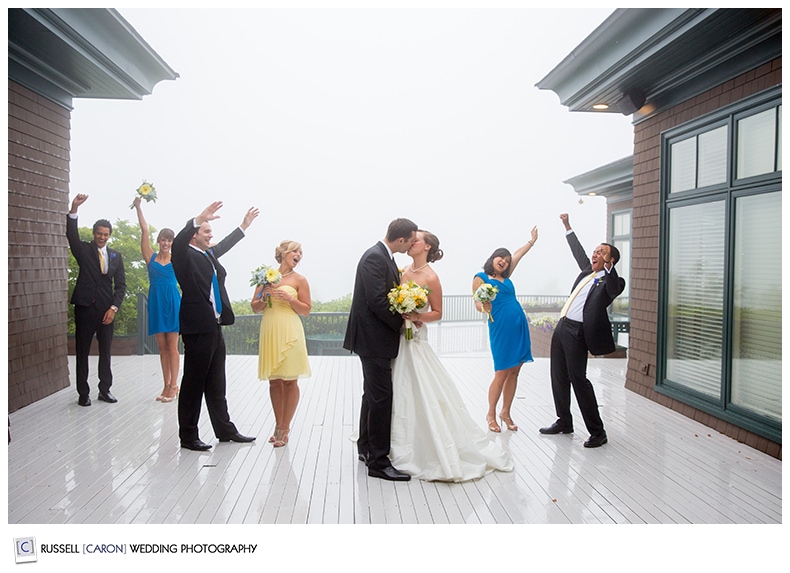 Emily and Phil braved the weather for a few quick stops.  Emily's dress may have gotten a little wet, but we couldn't resist the two locations, below.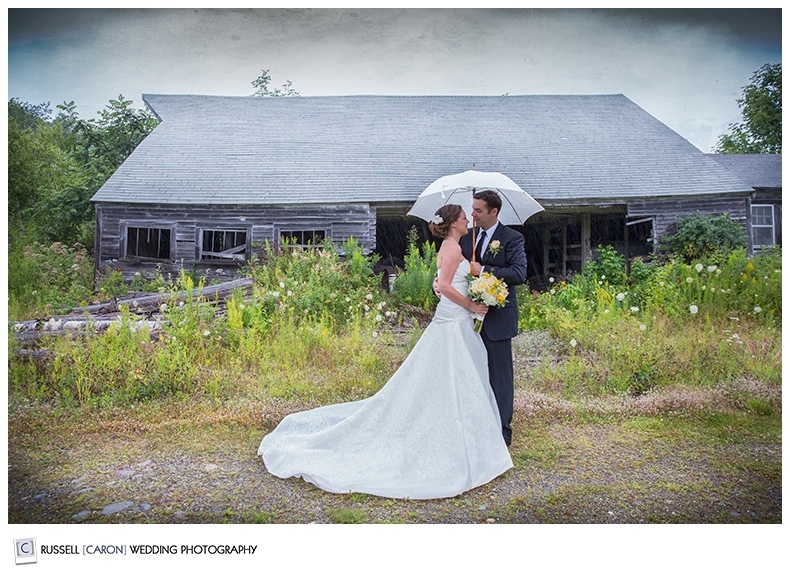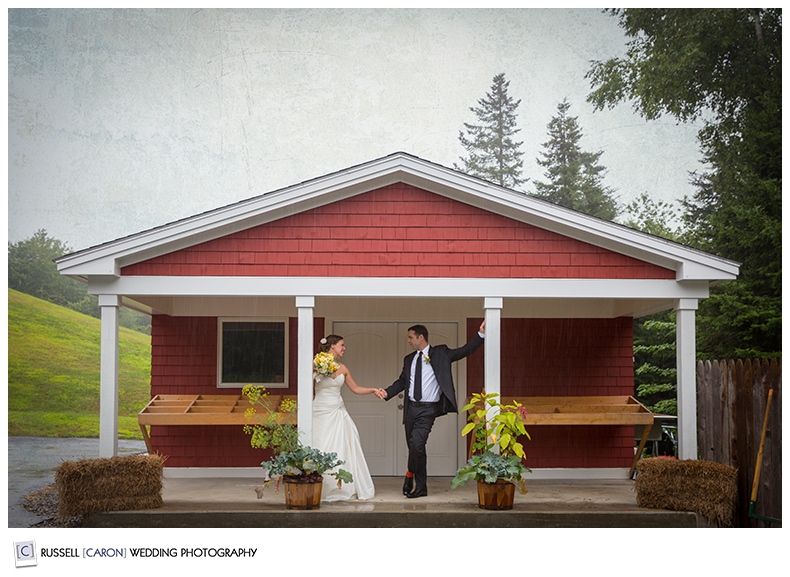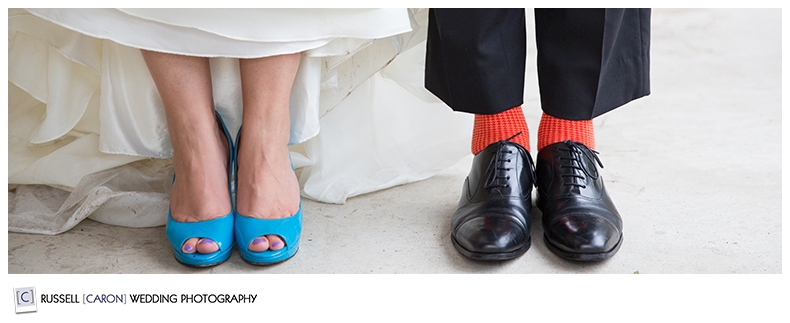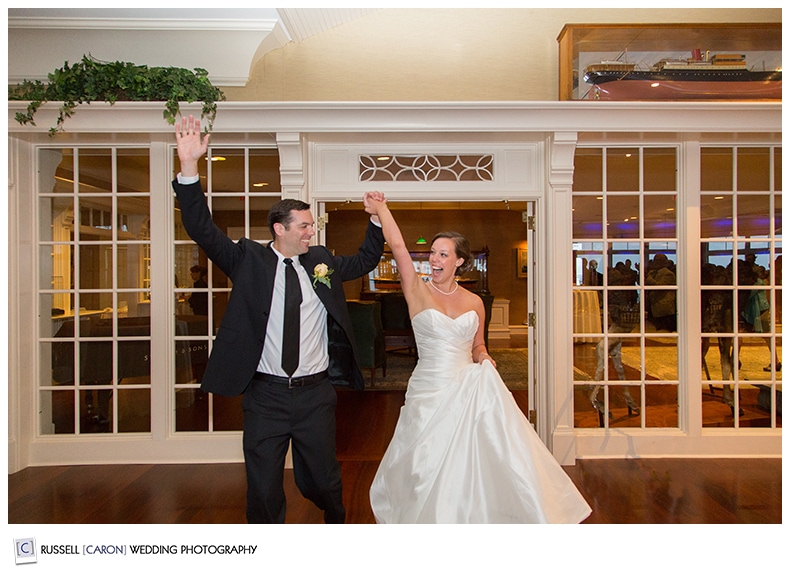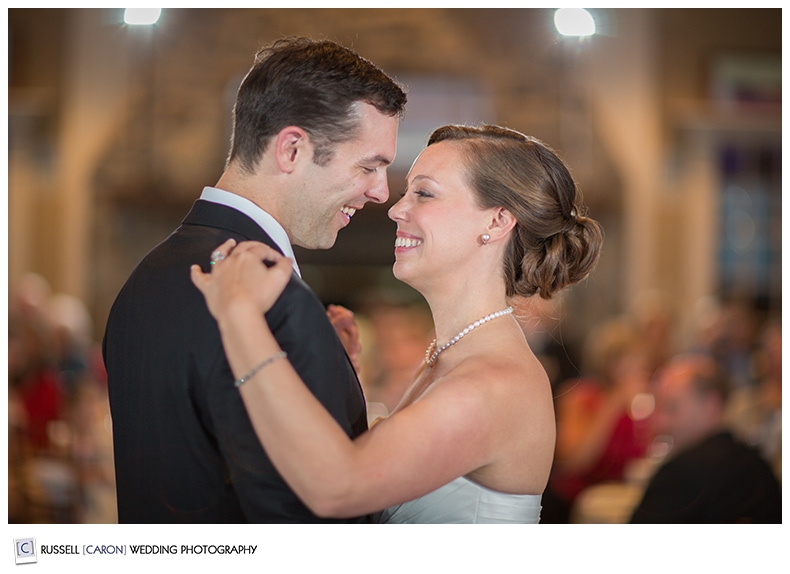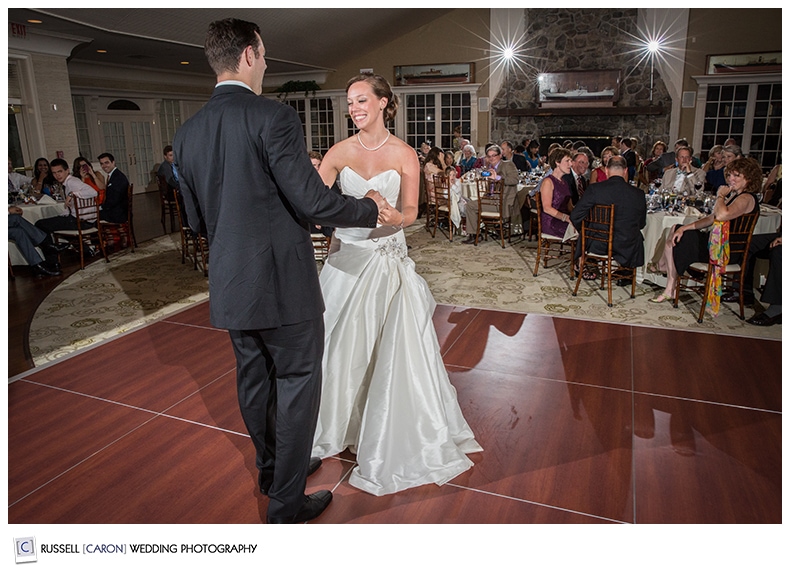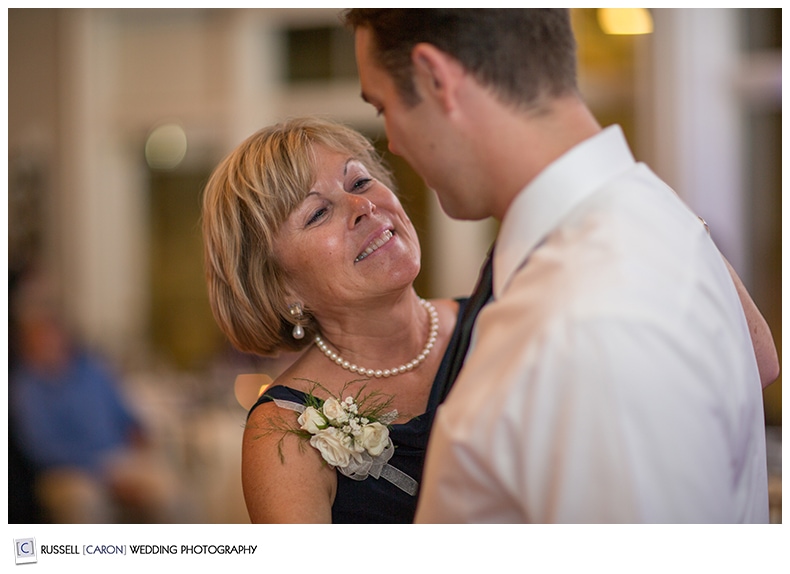 Cake cutting was a fun time. We loved how Emily ensured that Phil fed her piece of cake first. She had a plan….turns out that there was more than enough frosting put onto Phil's face, however, to cover her right back, too! 🙂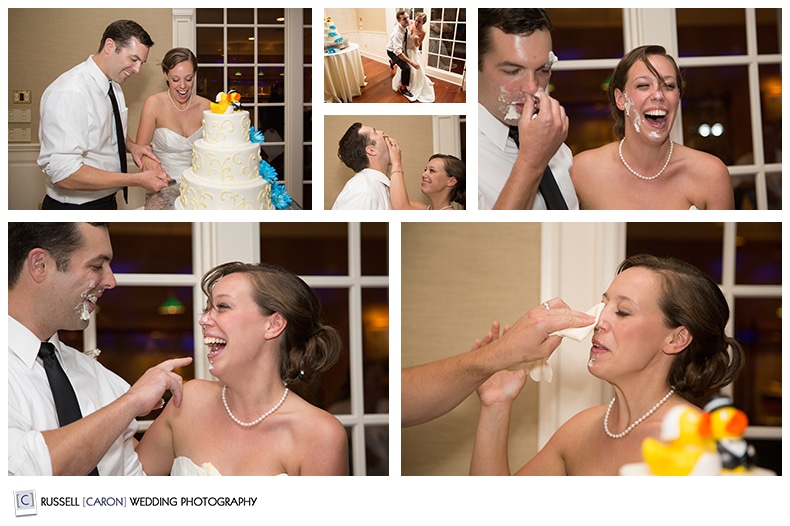 The summit building atop Point Lookout at twilight kind of had an eerie, "spaceship look" to itself as the fog and drizzle enveloped the summit for most of the day.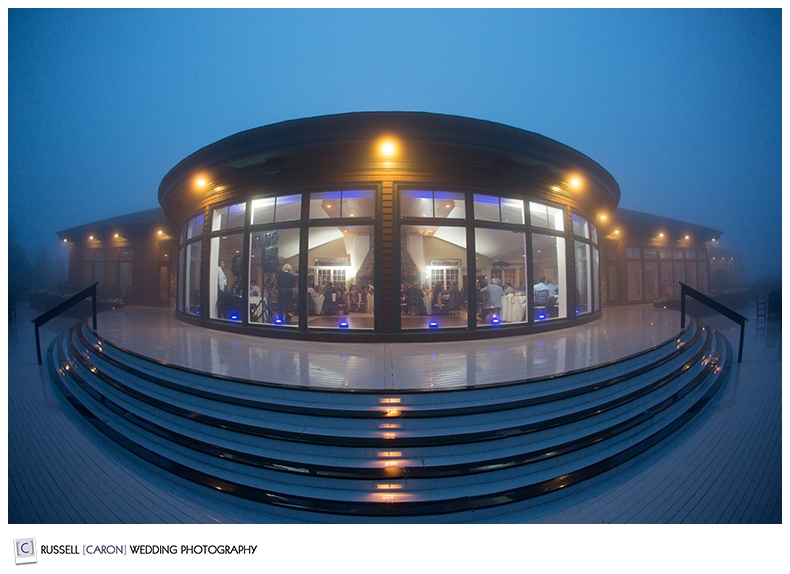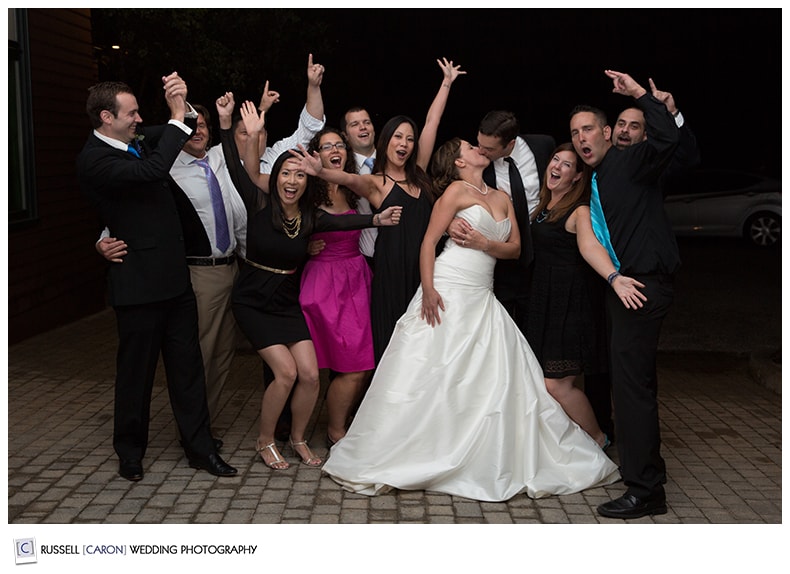 Congratulations Emily and Phil, family and friends!  We had a great time and know you all did, too!
We love comments and shares! If you enjoyed Emily and Phil's Point Lookout wedding, comment and/or share with your friends! Thank you!!
Getting married? Maine wedding photographers, Russell Caron Wedding Photography, would love to be involved in your special day, just as we were for Emily and Phil.  We will travel to whatever location you can think of whether it be Point Lookout Resort, a resort in the Caribbean, or a villa in Italy.  For more information, please contact us right away!