Photography Mentoring Day 2018 | Maine Photographers
I'm always eager to take part in the event this year I call 'photography mentoring day 2018 at Casco Bay High School in Portland. This is for the Junior class as they prepare for their annual community service trip. During this trip, in addition to their community service, students document their adventure. This, plus they create journals with photographs, video, and audio recordings. The "mentoring day" is designed to teach, refresh, and sharpen photo-taking skills. This is important for the students before they embark on their trip. This year's travels are taking them to Millinocket, Maine, an area with lots of potential for valuable community service projects.
At the risk of saying "the expected", this, the photography group from theJunior class, like all that I've worked with prior, is polite, smart, talented, creative, and a whole lot of fun to work with. Their photography creativity was already there, and to that the handful of tips I could impart will make for lots of great memories captured during their mission.
Their Mentoring Day
As their day began at the board room of the Greater Portland Chamber of Commerce (instead of their usual classroom at CBHS), the group was given a photography slide show by their teacher, Brooke Teller, who just so happens to be the Cumberland Country Teacher of the Year for 2017. The slide show even included a few shots I took at Brooke's wedding seven years ago. More importantly, the students learned basic photographic concepts such as composition, exposure, balance, rule of thirds, and similar. Then groups went out into Monument Square on assignment to capture some photos of each other. Back from that and with files downloaded, the photographer team met up with their video counterparts for lunch downtown, then back again for some critique.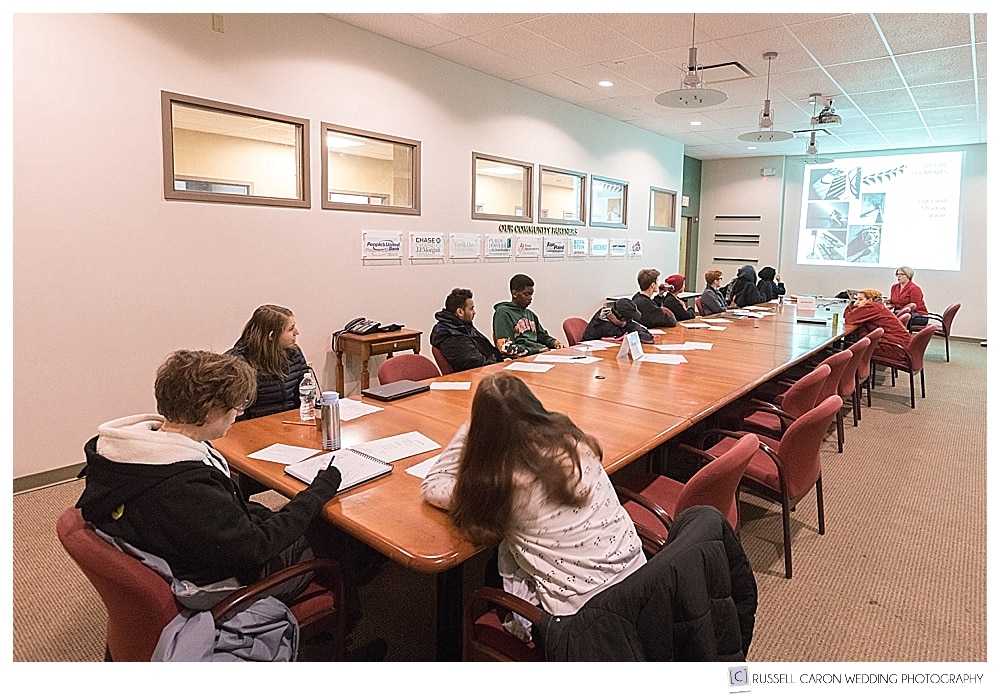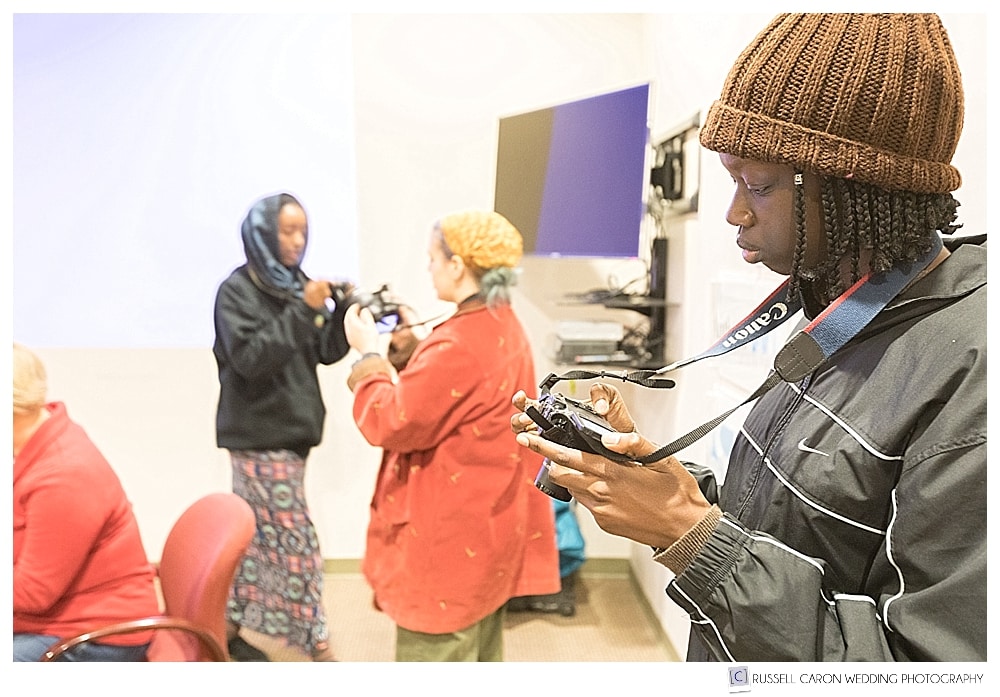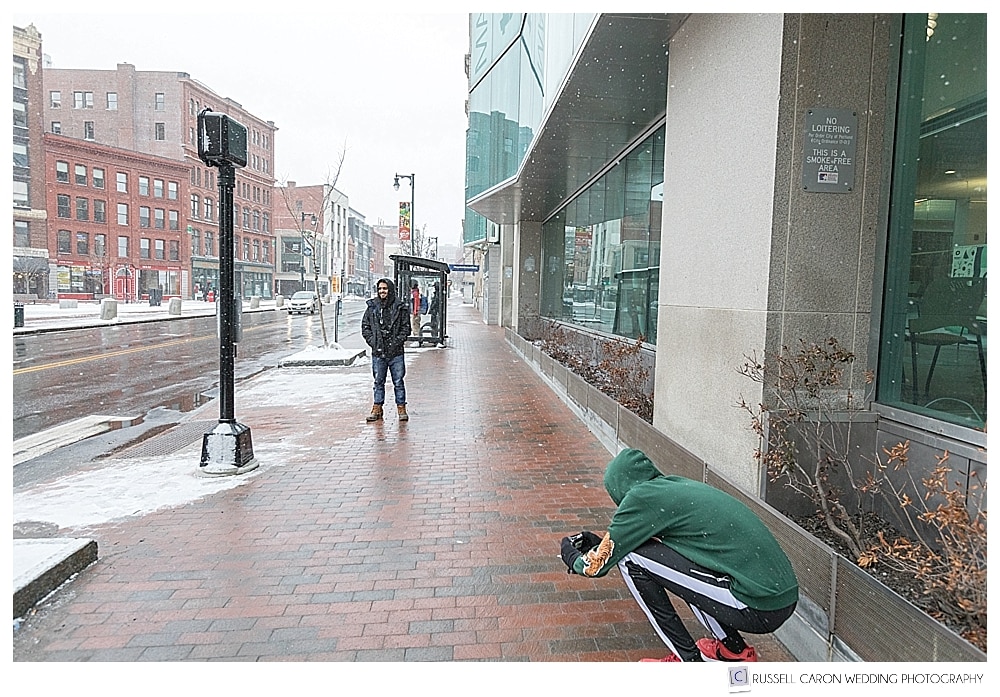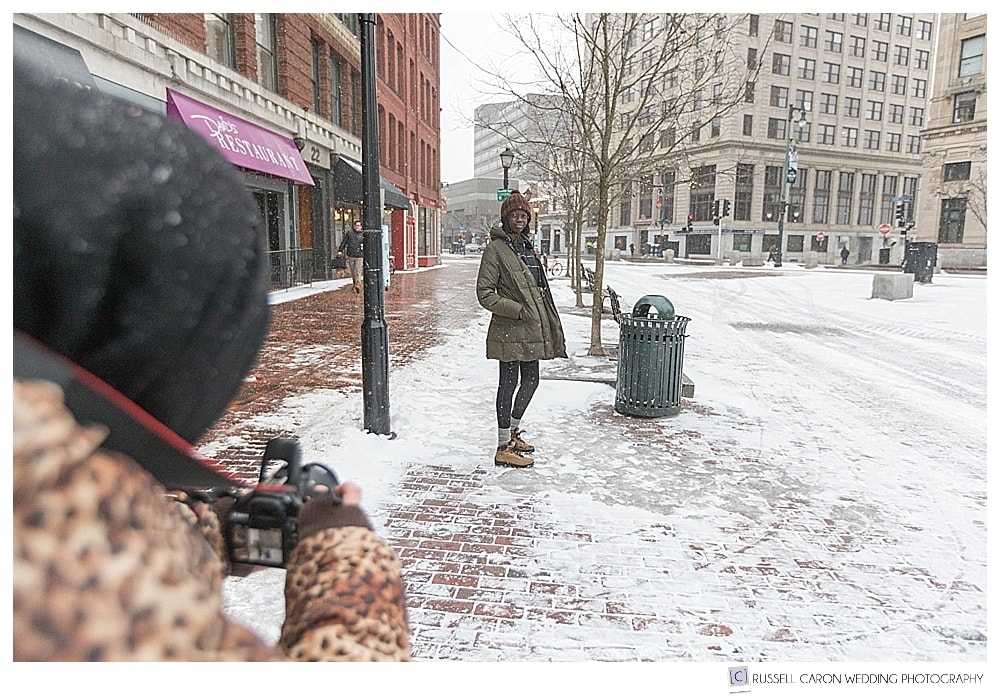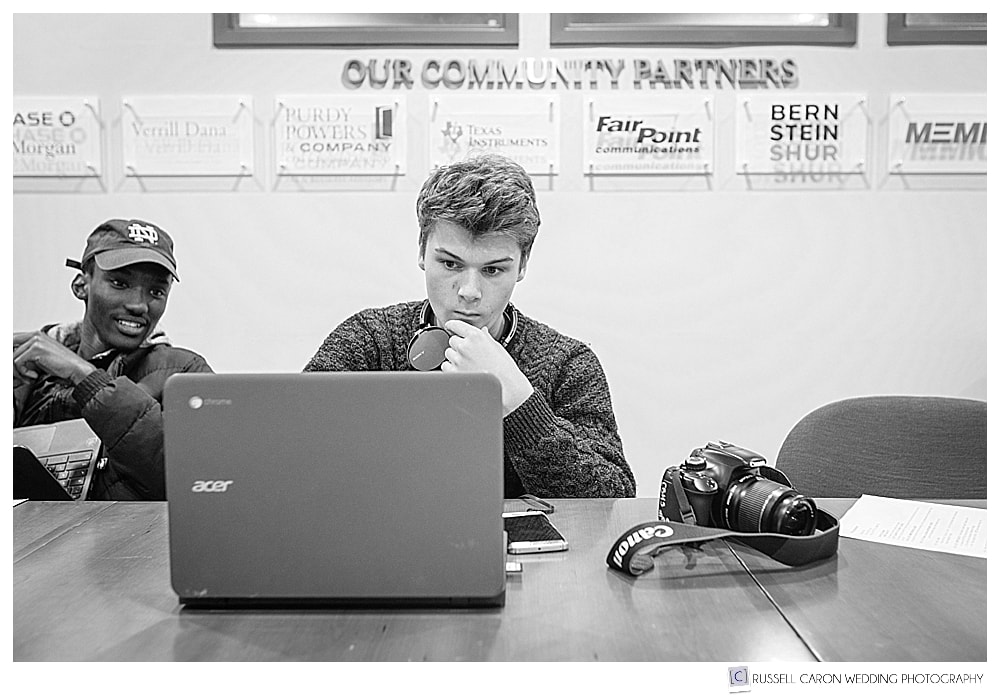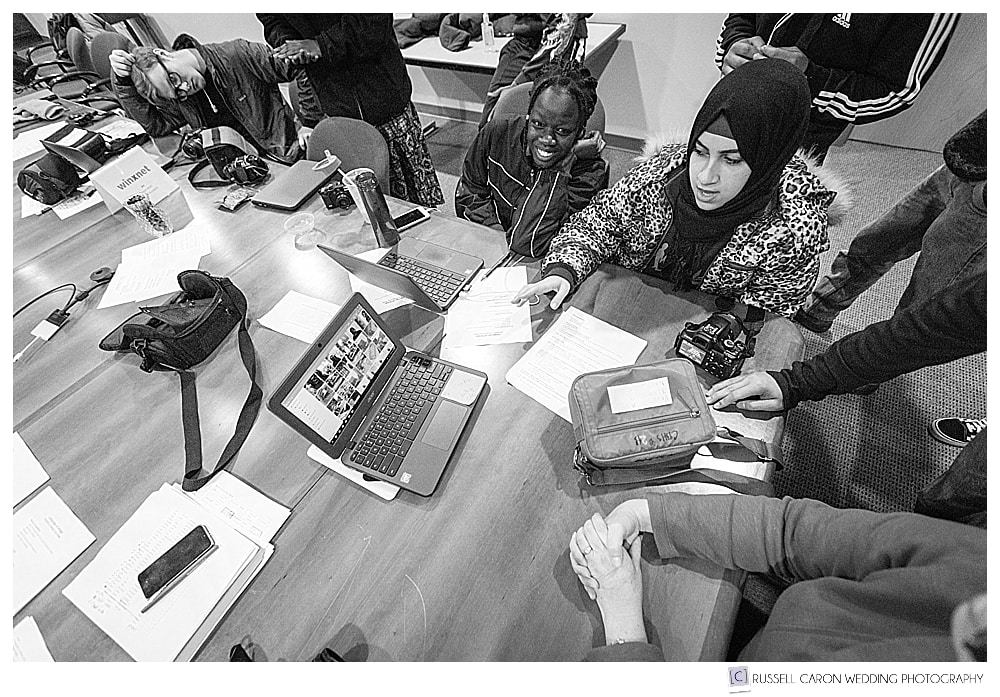 With the past an indicator, this year's group will come back from their Junior Journey community successfully. And, with some great photos and memories and even more importantly better than when they arrived a week earlier.
We love shares and comments! If you enjoyed this photography mentoring day 2018 post, to Casco Bay High School juniors, please comment and share. Thank you!
Maine wedding photographers Russell and Liz Caron, are a husband and wife photography team. Russ and Liz put the fun into wedding photography for Maine wedding couples. Feel the love as this dynamic pair effortlessly capture each of your cherished moments, producing natural poses and unparalleled art for your wedding day. For more information, please contact us right away!
Russell Caron is available for workshops, group instruction, or one-on-one mentoring. Call Russ at (207)233-4050, or email him at russ@wed-pix.com.