Maine Wedding Band | Wavelength Band | Guest Post
As part of our guest blogger series, we proudly open with the topic of wedding music! Specifically a Maine wedding band! Thank you to Johnna Dionne, manager of the always-fun, highly-sought-after maine wedding band Wavelength. These are our questions, and Johnna's and Wavelengths thoughts: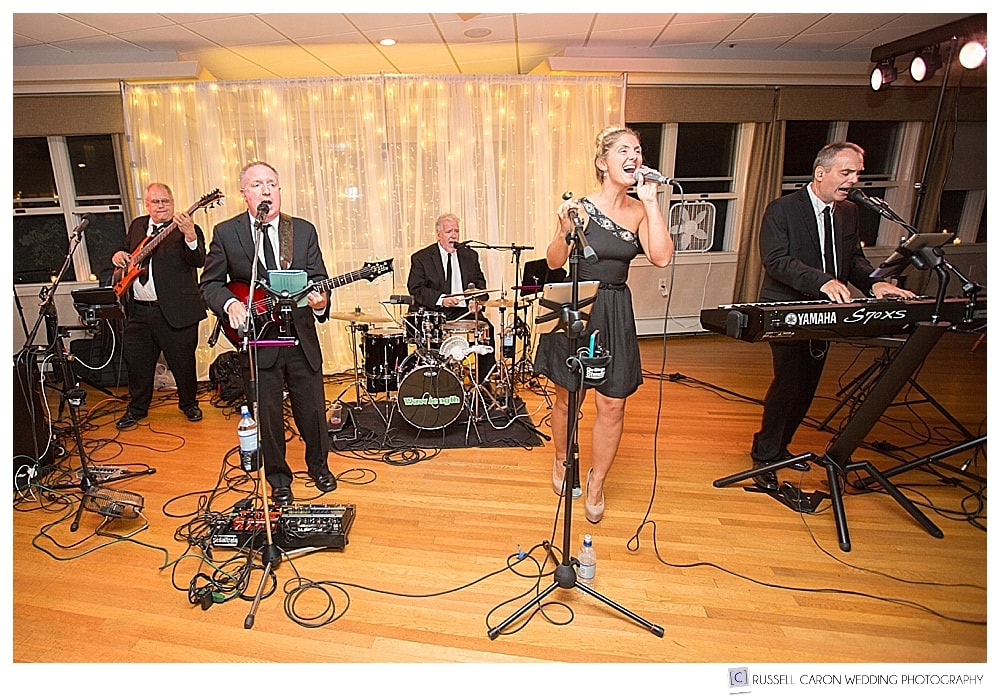 What's the most favorite moment the band typically has while playing a wedding?
There are so many favorites! One of the most unique moments to a wedding is the first dance. It's one of the first songs our couples will decide on when planning their wedding reception music, and will be the first song that they dance to as a married couple. When learning a special request, we are preparing for that special moment and that one song that played over and over in their heads leading up to wedding day. It's pretty magical to watch it come together.
I'm not sure how many hours I need to have the band for my reception. Can you help me decide?
While we see the reception timeline vary from wedding to wedding, on average, most receptions will be 4 hours. The band will play for dinner and dancing following cocktail hour. They'll start off with wedding party introductions, play background music during dinner, emcee toasts and kick off the dance party with the first dance and parent dances.
Can Wavelength play at the ceremony, too?
Yes, we can and often do. Wavelength offers ceremony ensembles for both contemporary and classical arrangements. There are hundreds of songs available on our playlist. You can choose from ballads to dance, or classical favorites. The ceremony music is typically instrumental with a solo or duo played by either guitar or keyboards.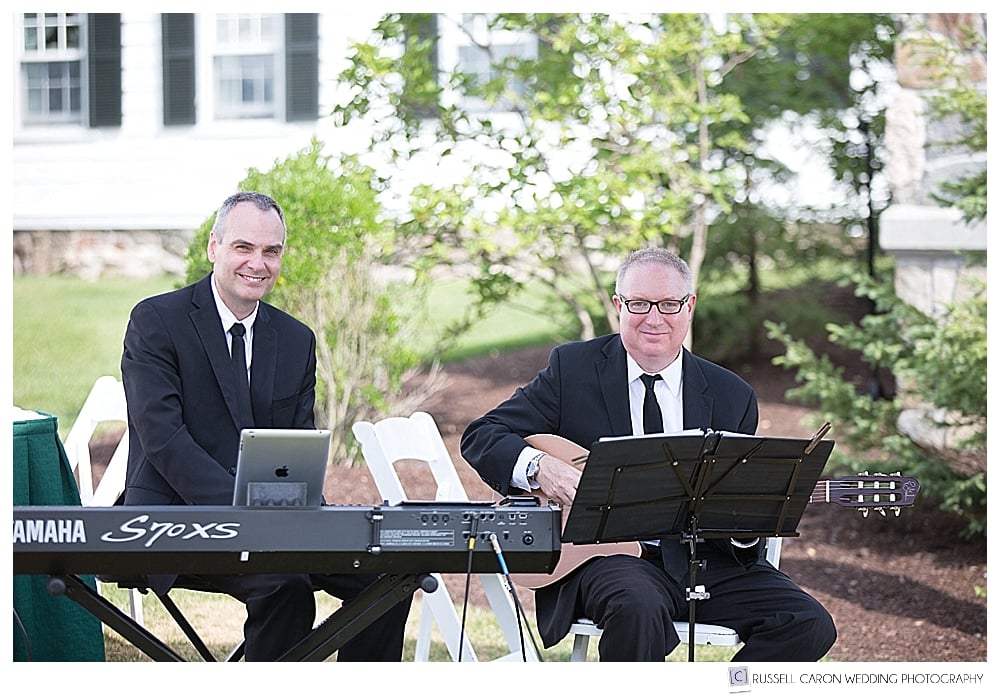 What do you do to keep everyone out on the dance floor?
By playing music from across the eras – from the timeless classics of Frank Sinatra to today's hits by Justin Timberlake and Bruno Mars. We can read the crowd and get them engaged, combining our experience in the wedding industry with attention to requests in order to deliver a rocking dance floor every time. As versatile musicians, Wavelength is comfortable performing in multiple genres with quality and style making it impossible for guests to stay seated. Striking the perfect balance of classics and fresh new music, our collaboration of styles ensures something to please all ears, while our high-energy performance guarantees no one will want the party to end.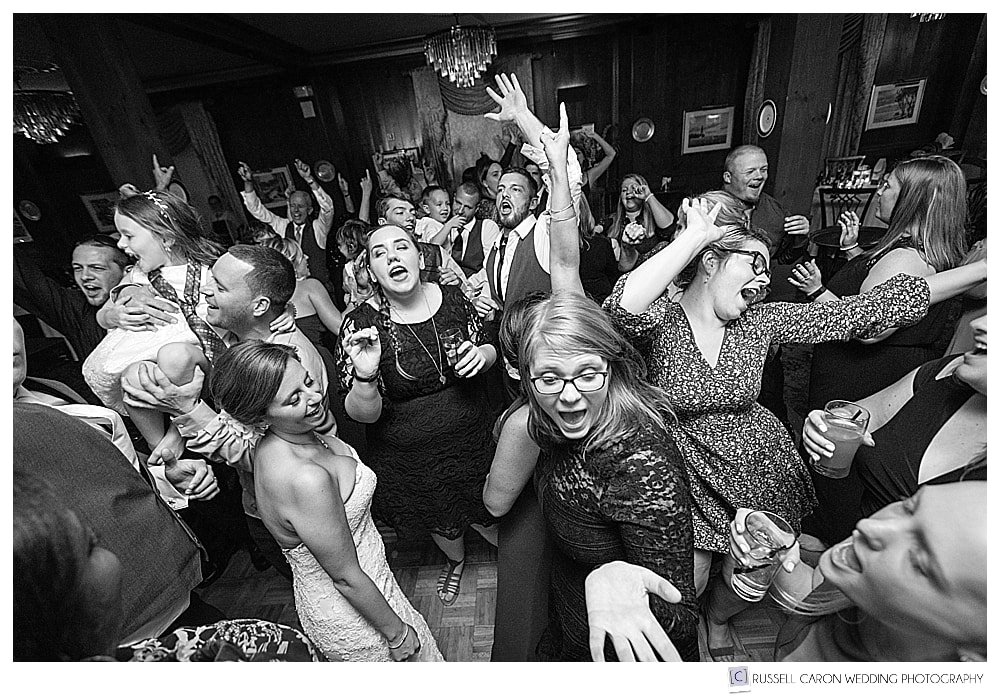 How far in advance should I contract with you to be sure my date is open?
At least one year in advance. Couples typically book anywhere from 9-18 months in advance. There are often popular summer dates booking even earlier.
How can we work together to create a play list?
We ask that you select your favorites, and we'll generate a custom set-list for the songs that you would love to hear for both dinner and dancing. Wavelength wants you to experience the wedding you envision, like getting everyone on the dance floor! We bring years of expertise playing for all types of events and will create a custom set-list.
Is there a way we can come hear you play live before we book with you?
While most of our functions are private, there are occasional public events, and that schedule is posted on our website. We can sometimes accommodate a potential client visiting another event. And references can also be provided. There are also several video and sound clips on our website, for you to get a sense of Wavelength live. We encourage you to check them out (Wavelength video clips).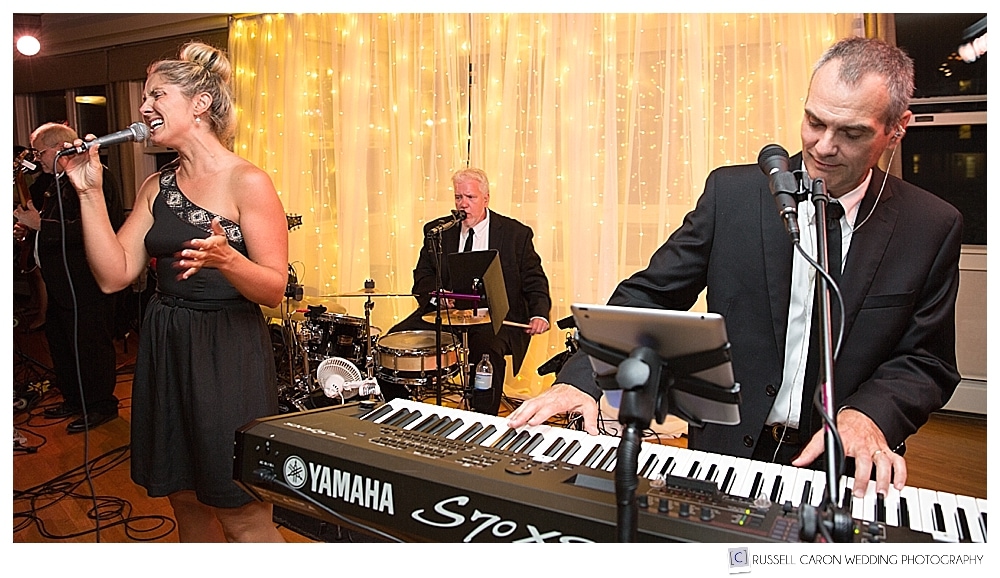 Can you learn a special song if it's not already in your repertoire?
Wavelength will gladly learn a special song for you!
This concludes our guest post with Maine wedding band, Wavelength.
Thank you so much to Maine wedding band, Wavelength, for answering our questions!
Maine Wedding Photographers, Russell Caron and his wife, partner, and co-shooter Liz Caron photograph weddings. And that's weddings only, from Boston to Bar Harbor and destinations worldwide. Let us tell you more about why choosing us as your wedding photographers could be one of the very smartest choices you'll make among your wedding day creatives. Contact us today for more information and our availability for your wedding!