North End Engagement
What do you get when you have a gorgeous couple, a teal bicycle, and a North End engagement session? Amazing images and a real fun time, that's what you get!
Can we tell you how much fun Kendra and Demetri are?! We had a blast with them in the North End of Boston. The bike was a surprise to us, the best kind of surprise. We rounded the corner on Hanover Street and Liz almost squealed with happiness :). That was the beginning of a wonderful afternoon. We have a love affair with this part of Boston, so to photograph a North End engagement session was like a dream come true. Demetri knows his way around Boston and the North End, which was awesome for us Mainers.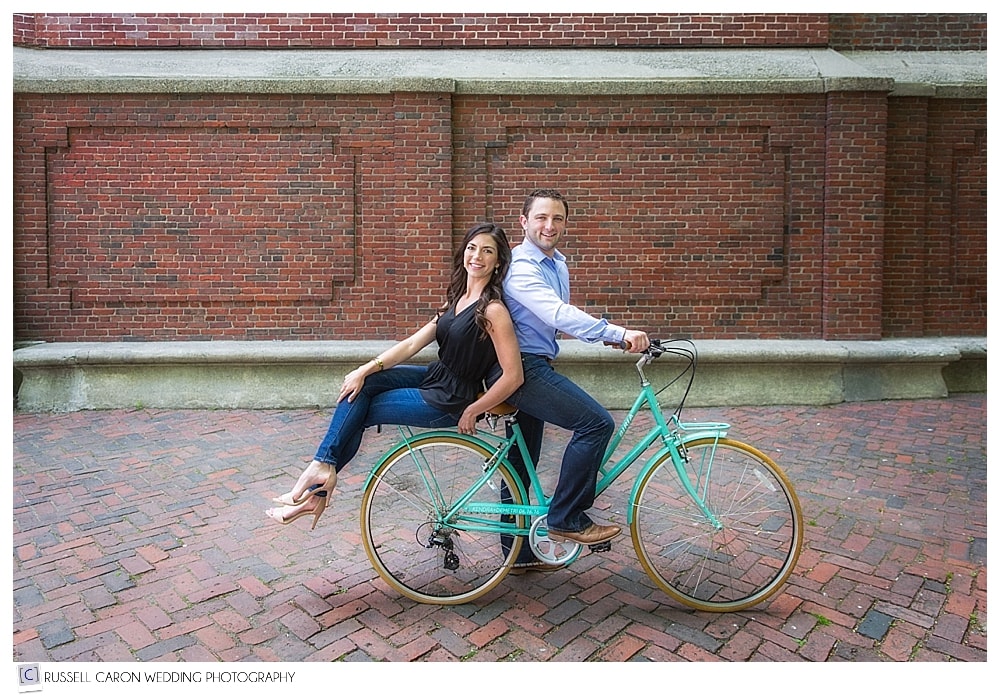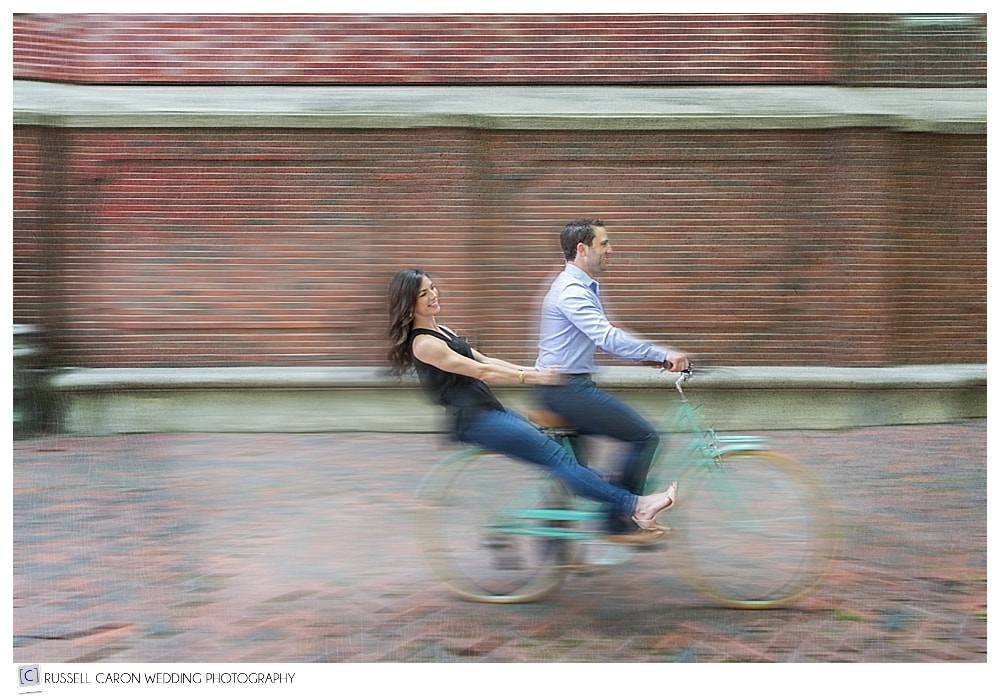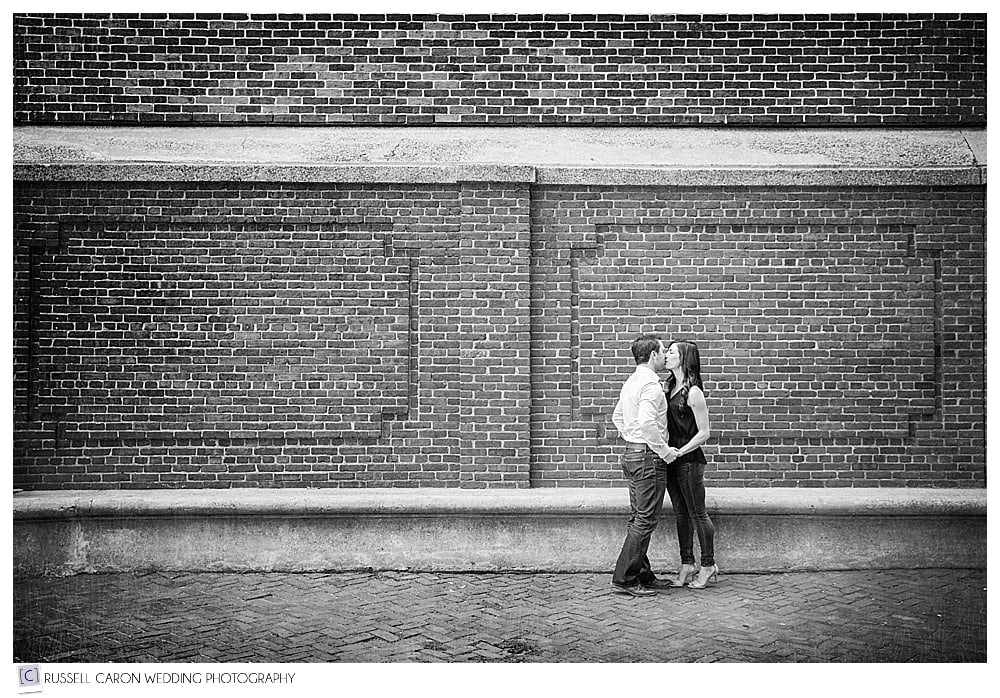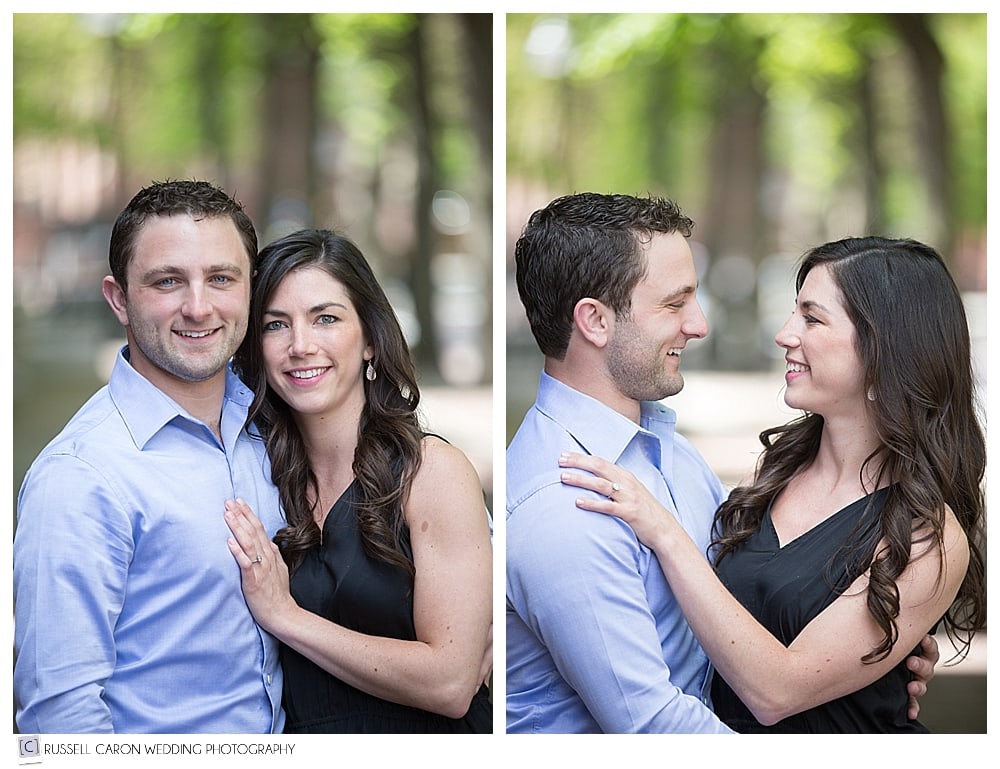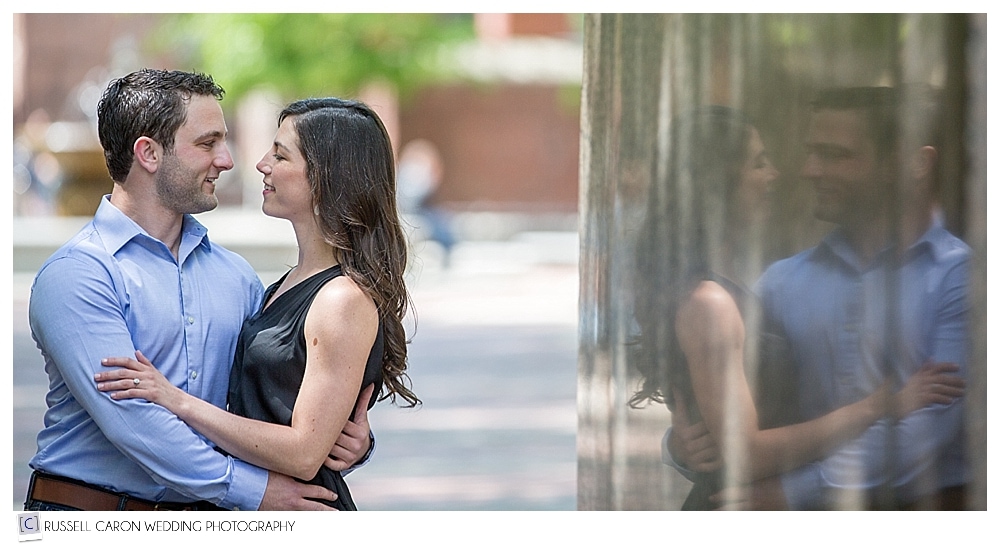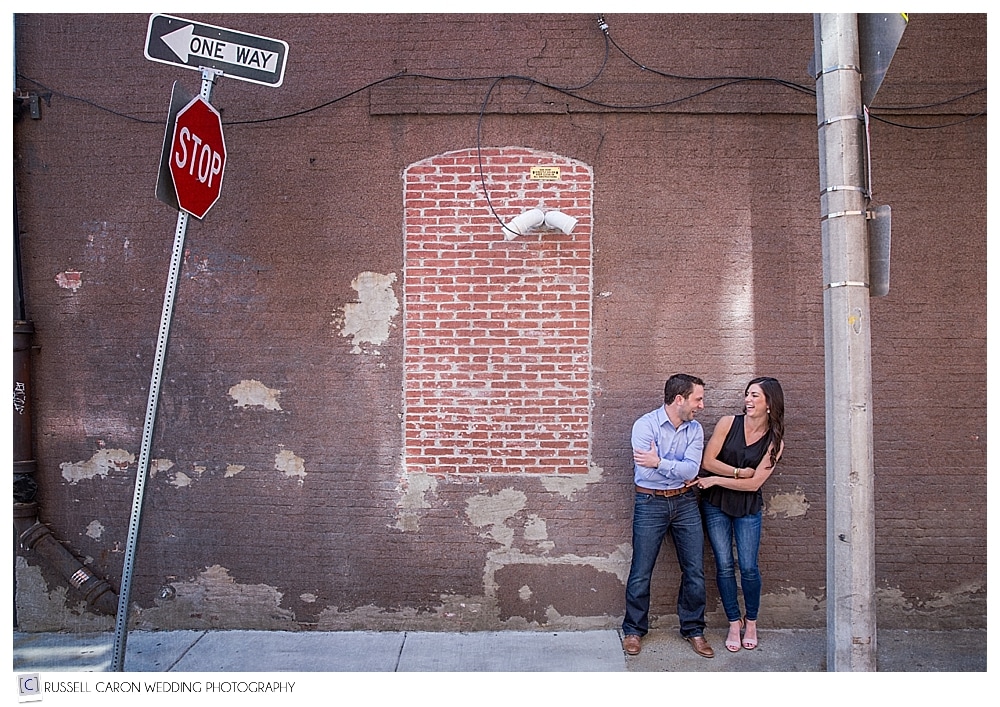 After lots of laughs in the North End, we returned the bicycle, and headed down to the Charles River in Cambridge and the MIT Sailing School. We just love the brightly colored boats, the expanse of water, and the Boston skyline behind.
We were so relieved that we were able to squeeze in this North End engagement session. It had to be rescheduled due to rain a couple of weeks ago, and Kendra and Demetri's wedding is only 3 weeks away. Their wedding will be held at the Mountain Top Inn and Resort in Chittenden, Vermont. We already know how awesome the day is going to be. We can't wait!!
We love to read your comments! Please comment and/or share this post about Kendra and Demetri's North End engagement session. Thank you!!
North End engagement photographers, Russell and Liz Caron of Russell Caron Wedding Photography, would love to be part of your wedding day. While an engagement session isn't mandatory with our wedding photography packages, it gives us an opportunity to work together before your special day. The connection we build during an engagement session is invaluable, and a whole lot of fun! For more information, please contact us right away!