Boston Engagement
Audrey and Chris live and work in Boston, and we were really excited to do a Boston engagement session with them! It was a picture perfect fall day, and they graciously chauffeured us around the city once we arrived by Amtrak.
Audrey is from Kennebunk, Maine, and Chris is from Scotland. Their wedding will be in Kennebunkport, Maine, August 2015, at the Nonantum Resort, one of our favorite venues in Maine!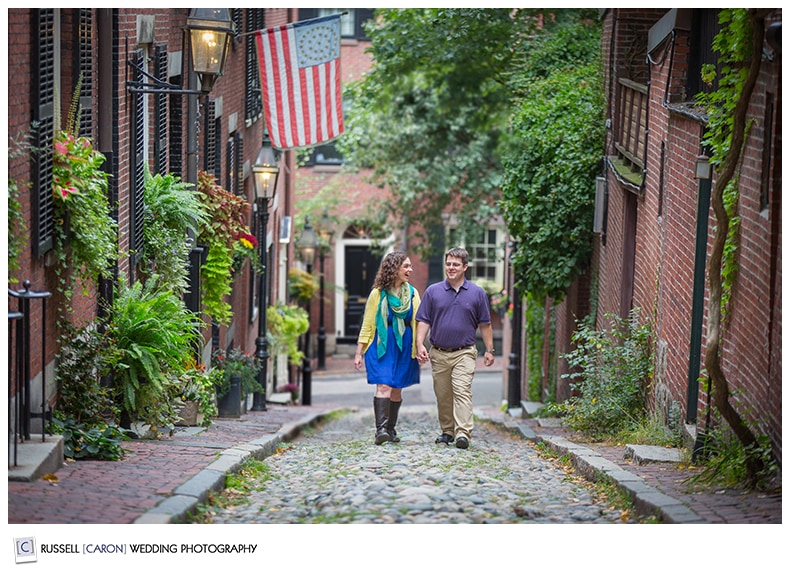 The MIT Sailing School, below, was a colorful way to get the Boston city skyline in the background. Above, a classic Beacon Hill street at an usually quiet, and this great-for-photos moment.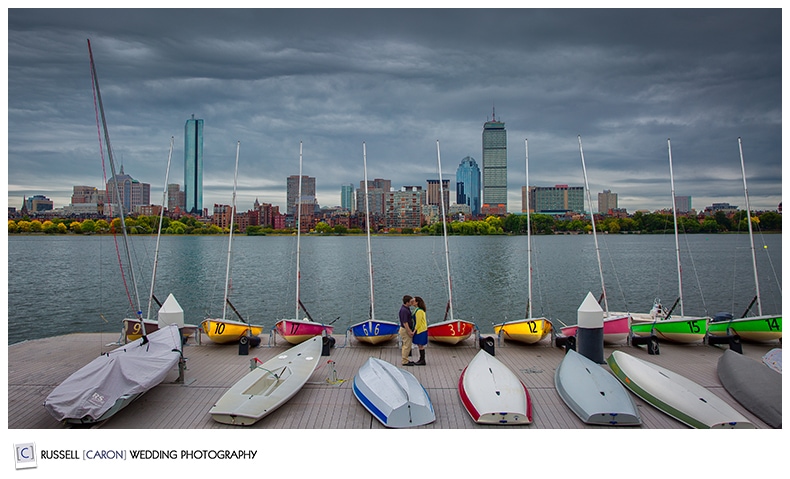 We loved the electronic sign/banner above this garage, below. It changed constantly and was so much fun to photograph with the cars in the foreground.  Audrey and Chris met across the street while bowling!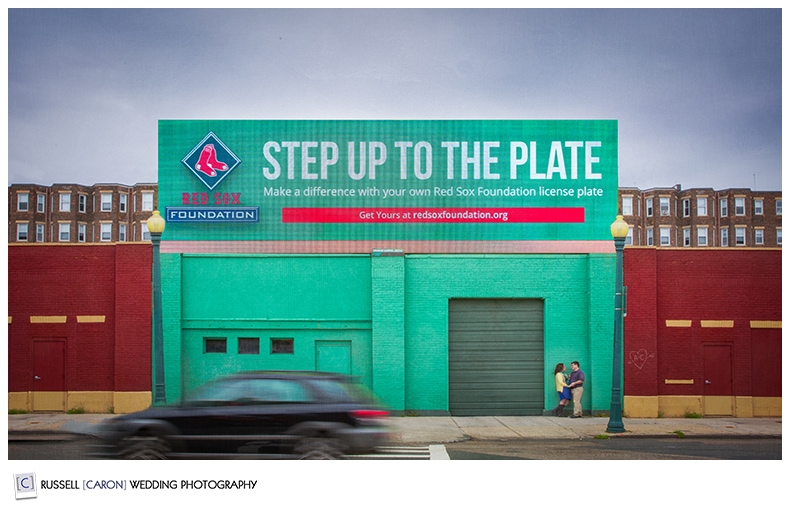 An iconic vintage Mickey Mouse art piece adorns the walls at the bowling lanes where we stopped for some really fun photos (to follow below!).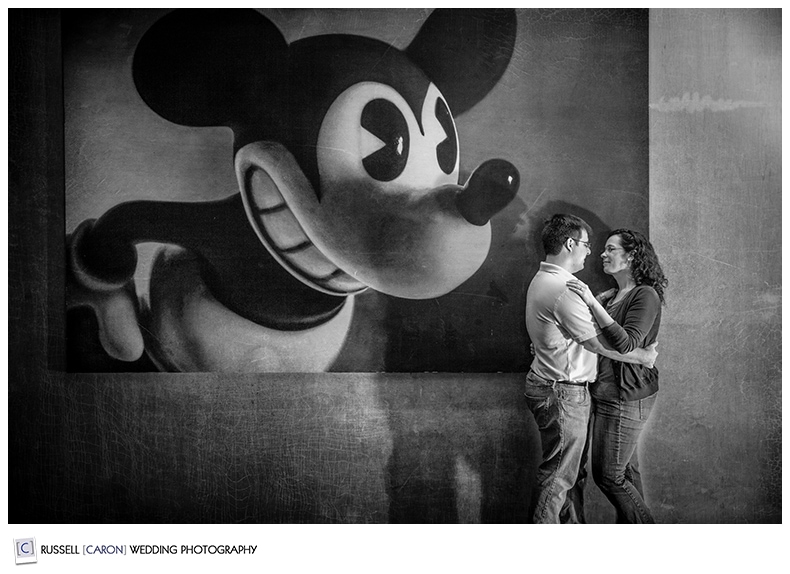 Landsowne Street along one of the main Fenway Park gates on one side is Memphis-like with blues clubs on the other.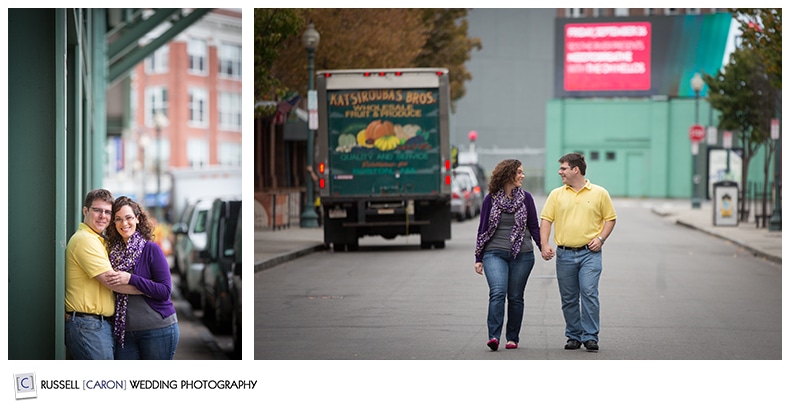 A large group of cycling-tourists creates some interest in this Lansdowne Street image.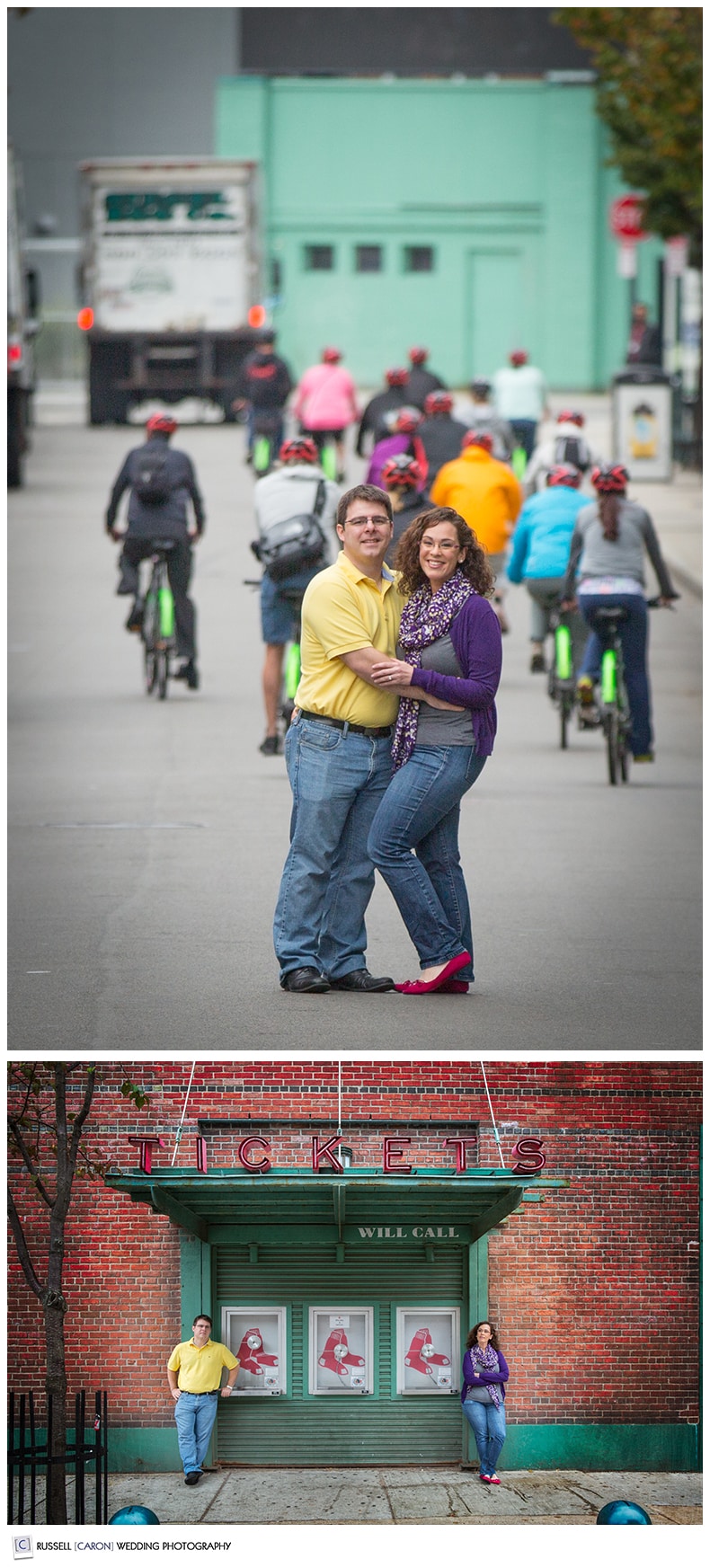 Audrey and Chris are huge Red Sox fans, so hanging out in the Fenway neighborhood was a natural, above and below.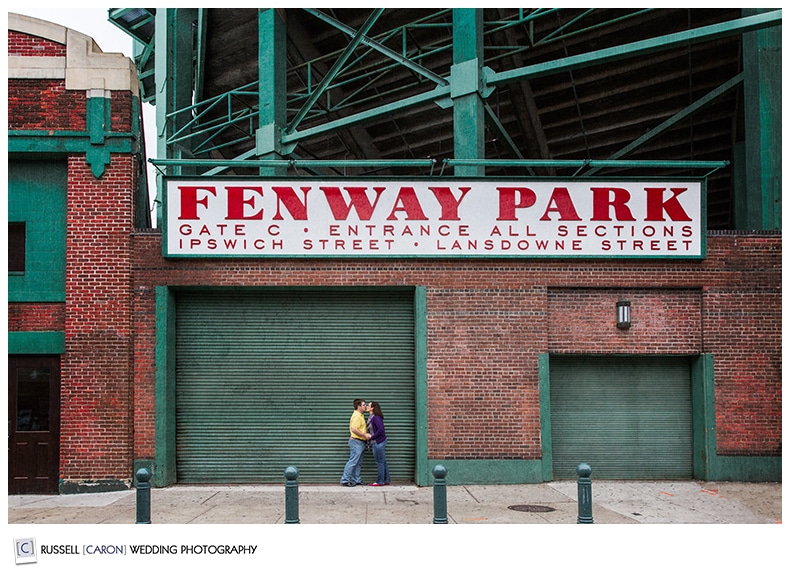 Here's what we, as Boston wedding photographers, love to say: gray skies can make for some pretty dramatic images!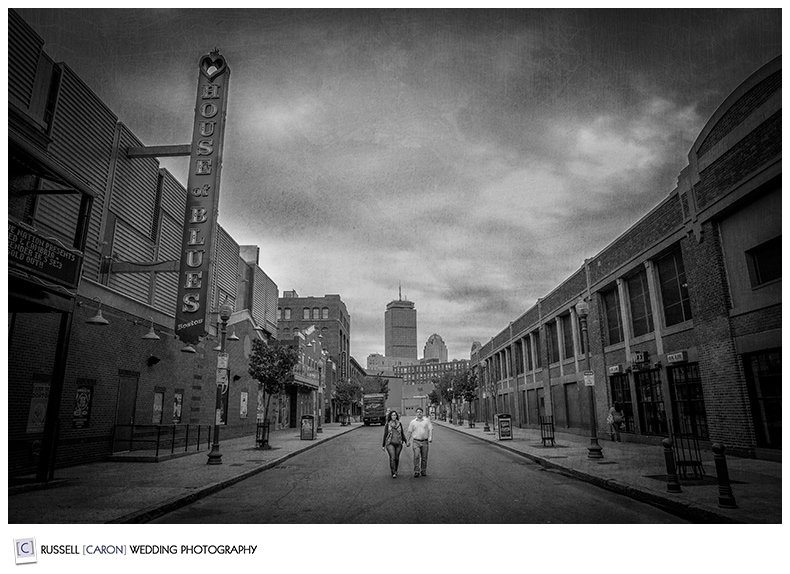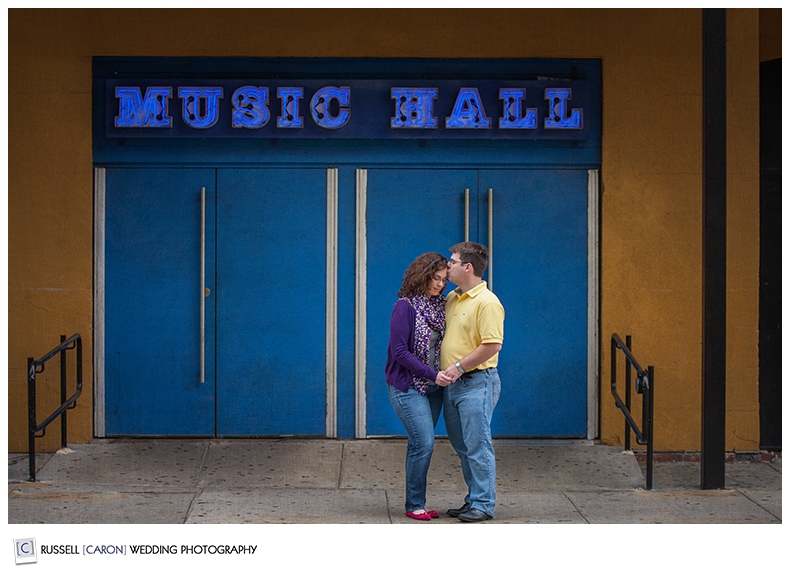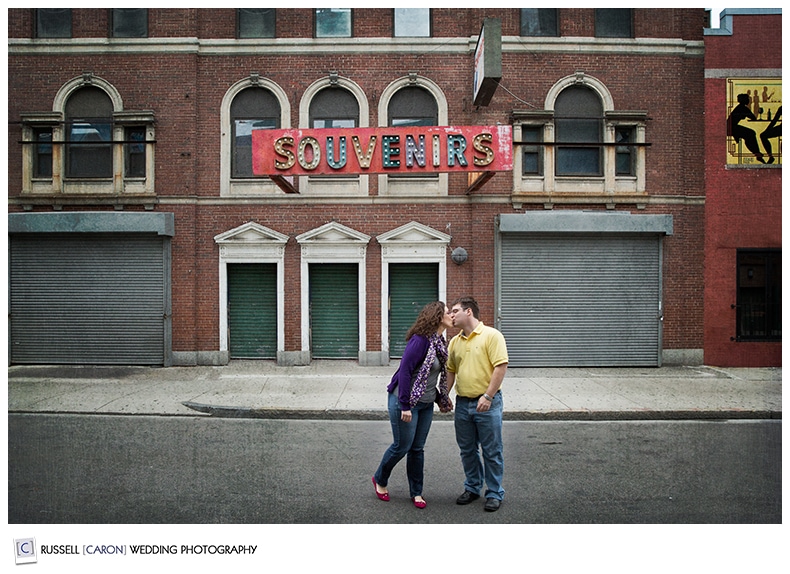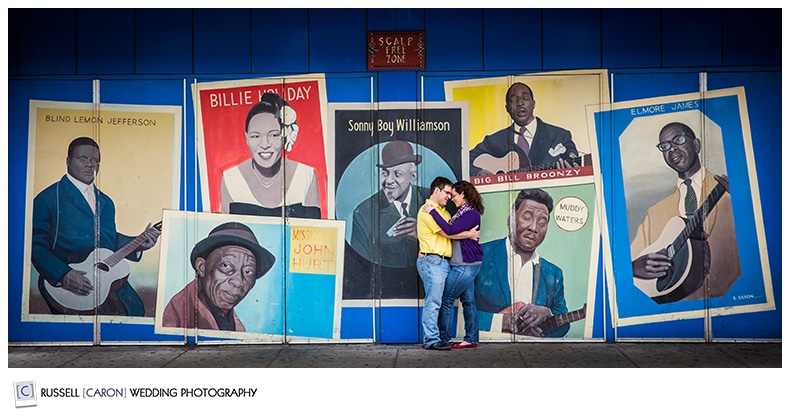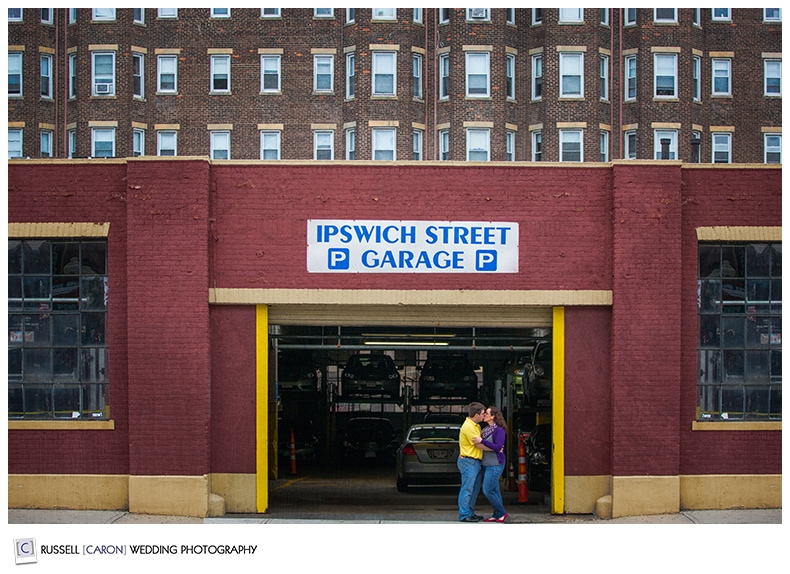 Audrey and Chris met in a bowling league, when they were placed on the same team. Audrey wondered if we would be interested in doing some photography at a bowling lane, she thought it might be nerdy? I guess we're huge nerds, because we jumped at the chance!  So we went back to Jillian's Lucky Strike Lanes, below, the location of their first meeting. The staff there could not have been nicer! We had the place to ourselves for a couple of hours while Audrey and Chris brushed up on the bowling skills.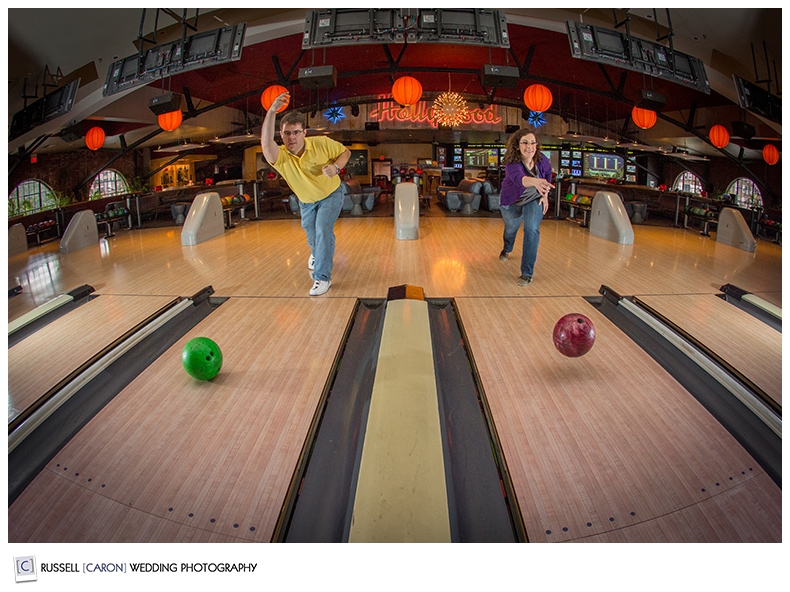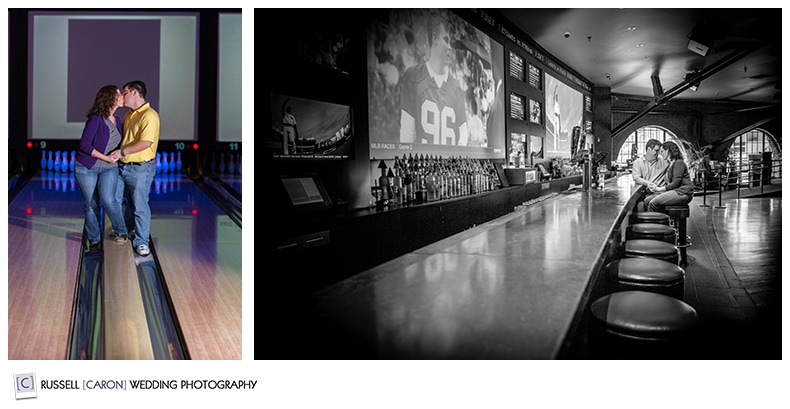 And a quick stop in Cambridge, with a great view back at the city.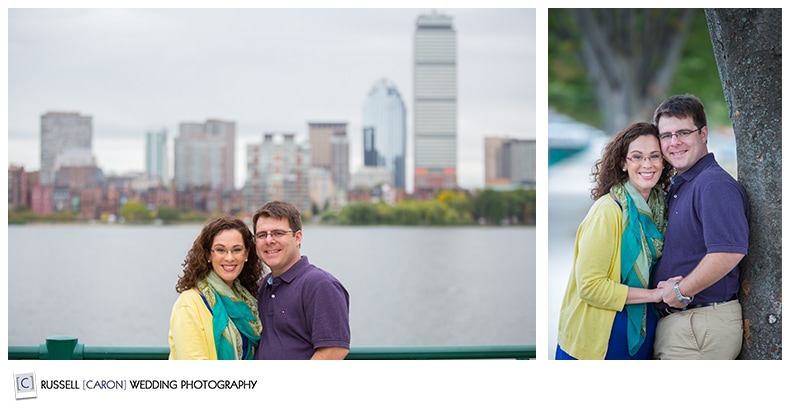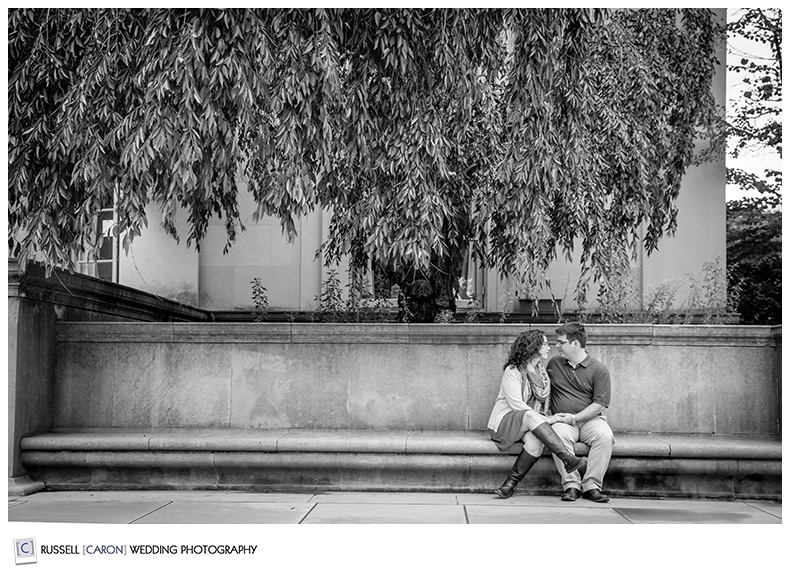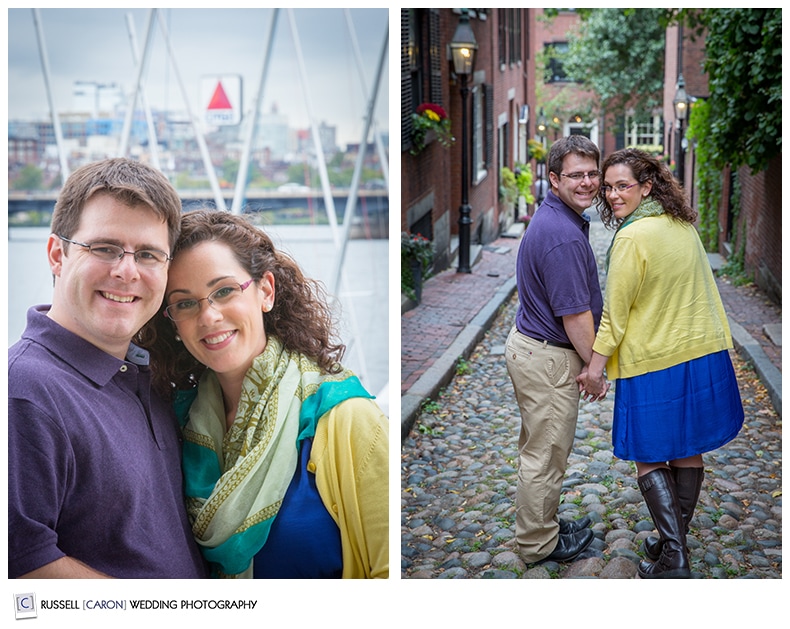 Russell Caron Wedding Photography, loves love, Boston engagement sessions, and Boston wedding photography! Feel the love as this dynamic pair effortlessly capture each of your cherished moments, producing natural poses and unparalleled art for your special day. For more information, please contact us right away!