Moose Lake Ranch Wedding | Maine Wedding Photography
Meaghan and Nick had a perfect Moose Lake Ranch wedding, on a gorgeous, sunny, late spring afternoon in June.
Moose Lake Ranch is a truly hidden gem, as can be seen from some of our wedding photos, below. Meaghan and Nick chose it for all its amenities (to say that the lake home is magnificent would be an understatement).
Speaking of magnificent, that describes all the wedding day details lovingly planned out and implemented by Meaghan and Nick. It totally suited their laid-back, easy-going attitude and yet with an air of elegance fitting for the day.
Lots of incredible friends and loving family was the word of the day. And a couple so willing to do what they could to give us, and themselves, a lifetime of awesome wedding memories with photos that they let us take.
Can you say – canoe? Well, yes we can! And yes, Meaghan and Nick can. And, for some unknown reason, as soon as we both (a) launched the drone for some aerial photos, and (b) launched the canoe for some photos (see immediately below!!) the wind off Moose Pond whipped up in real true form. But that didn't stop this adventurous pair
The party was great, the food equally great, and it was Meaghan and Nick's perfect day. Take a look at our view of the day with our highlight favorite wedding photos which follow!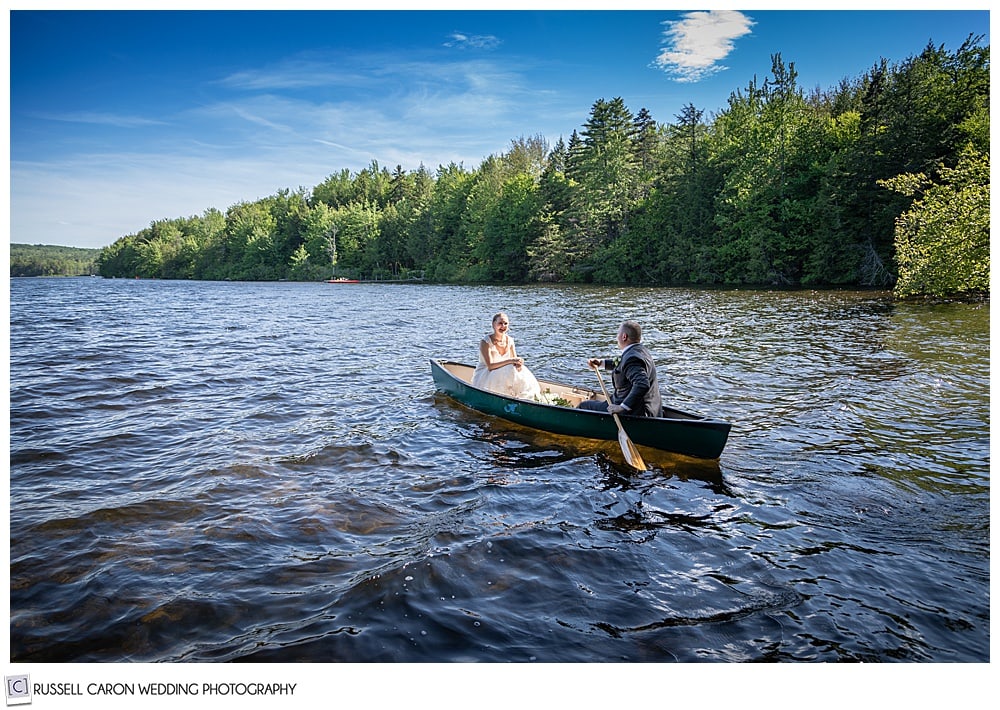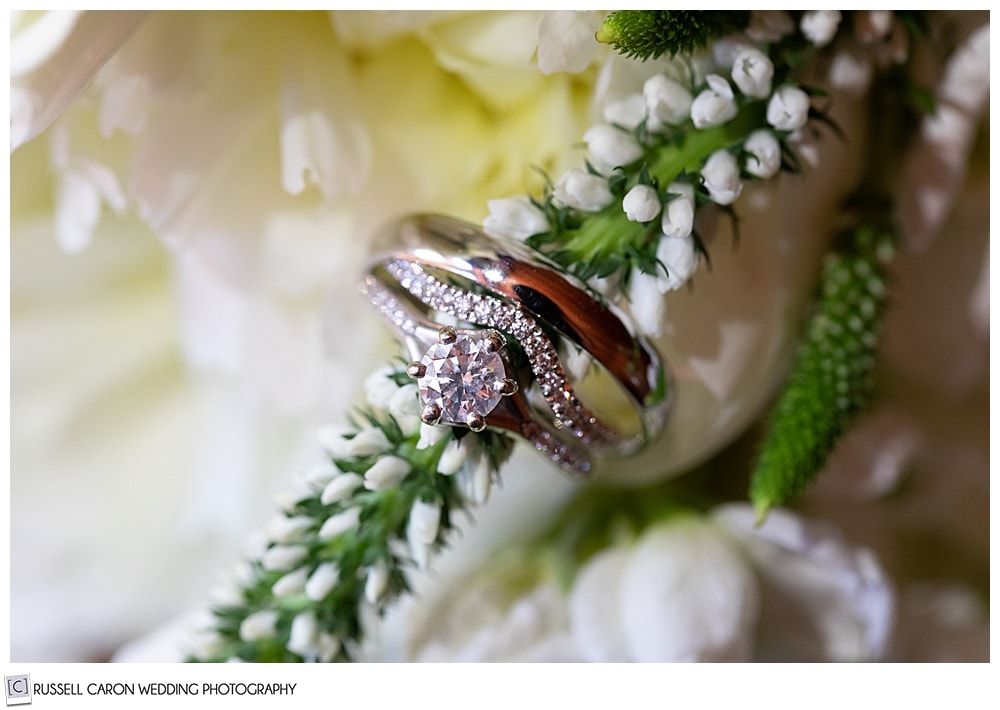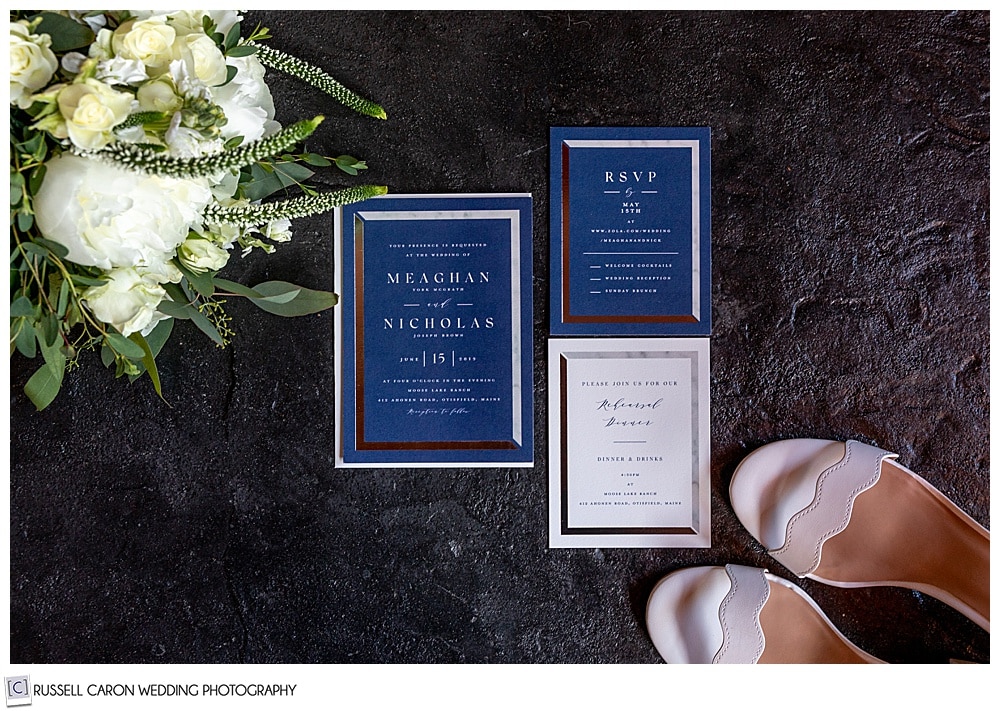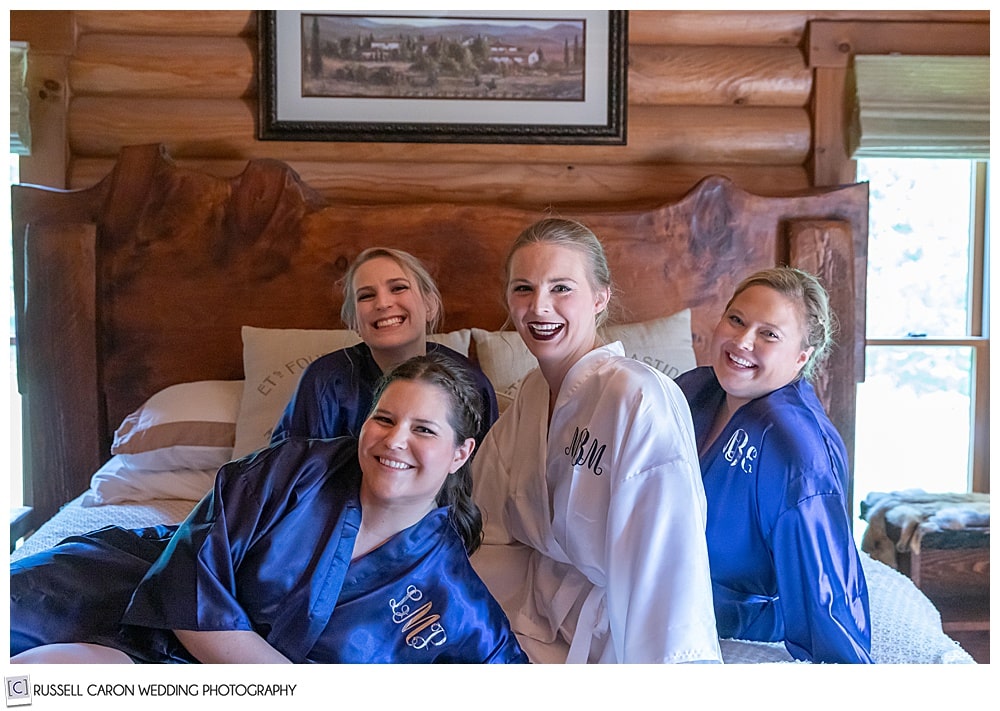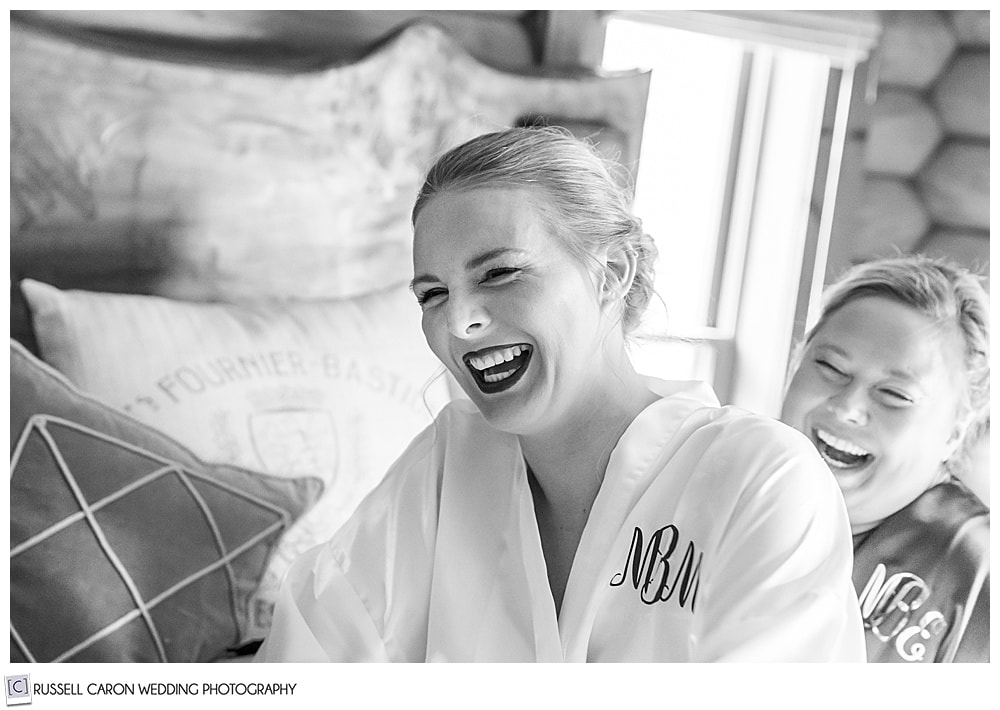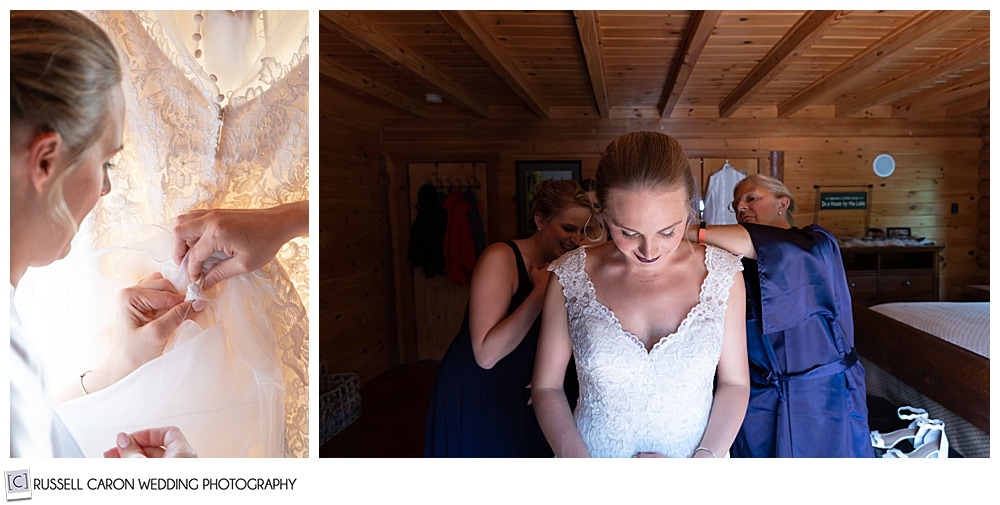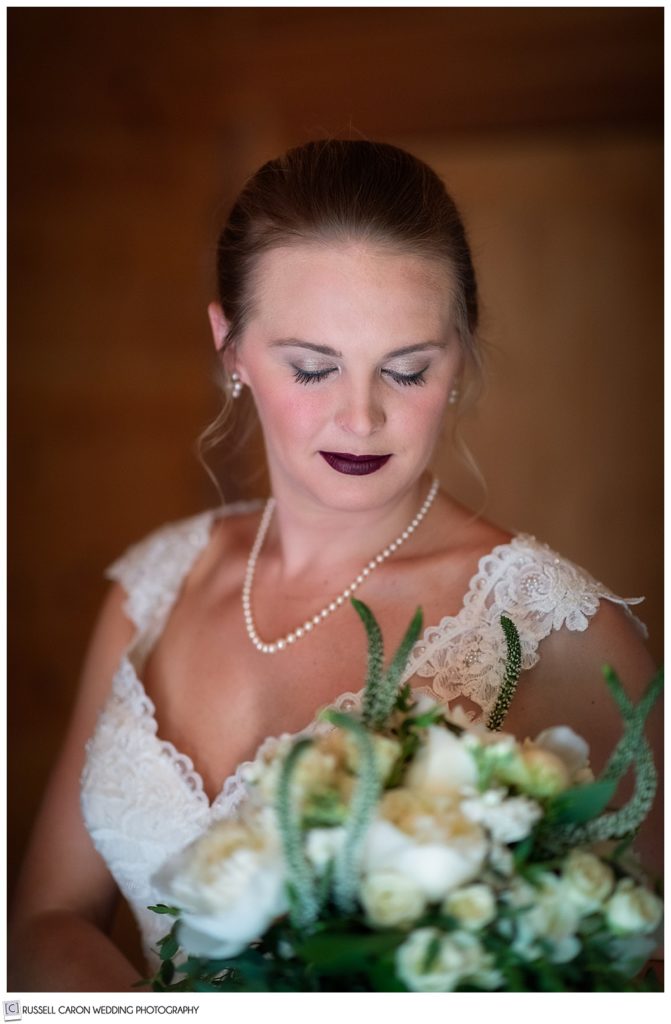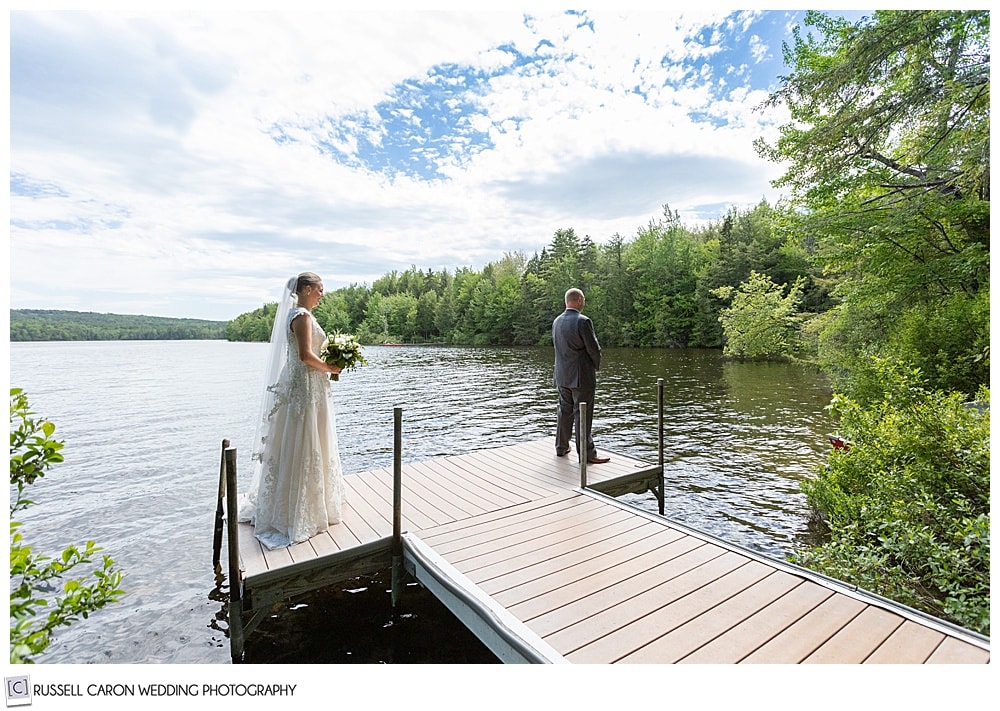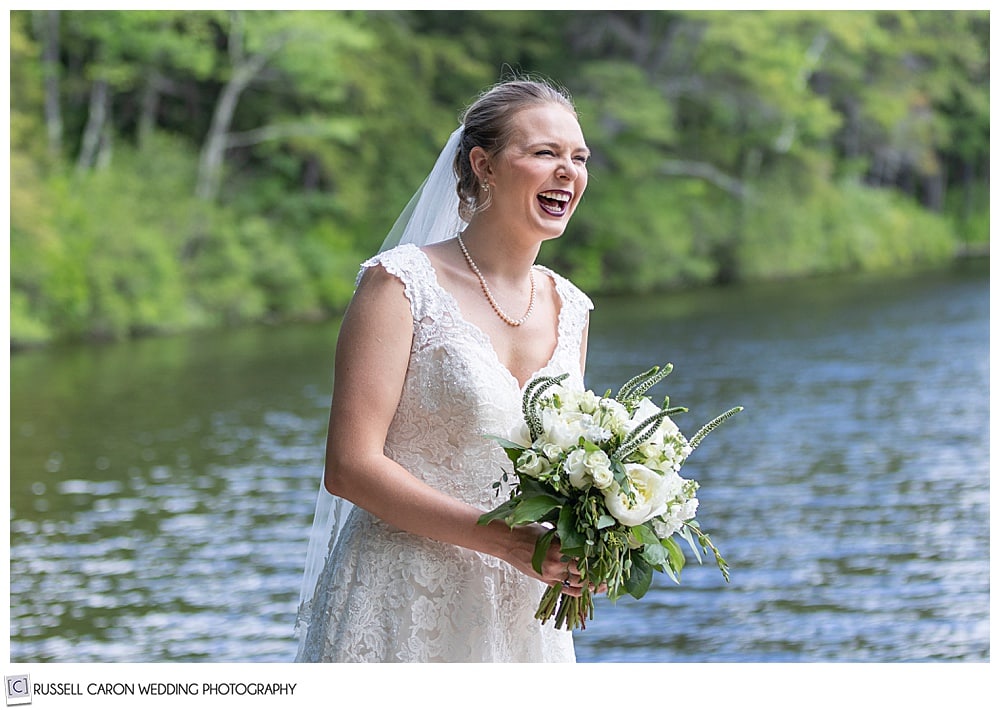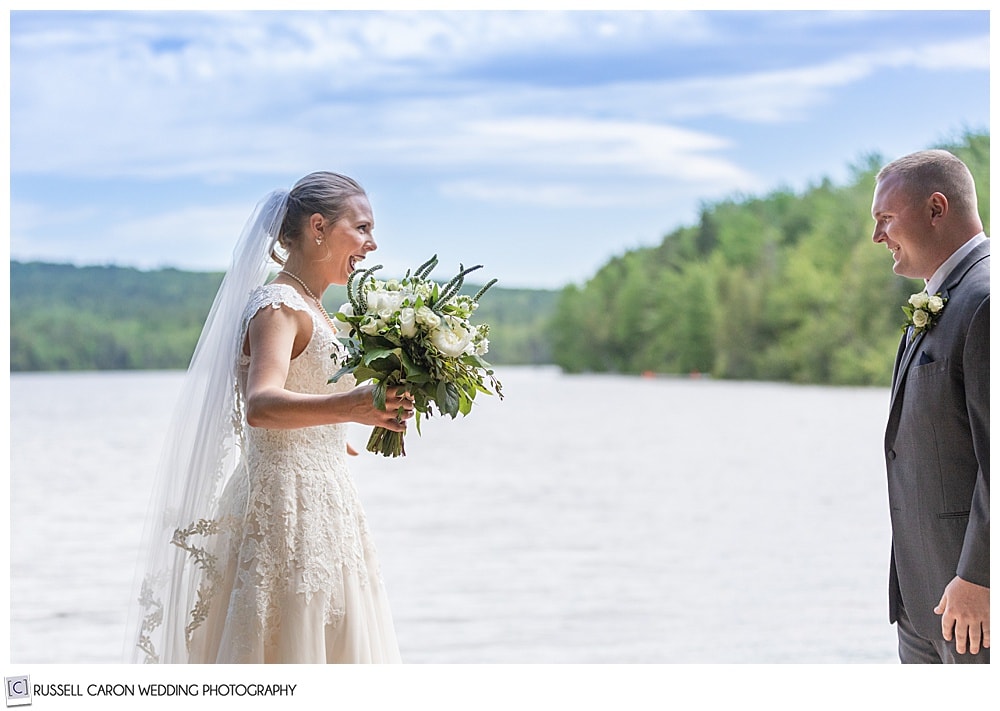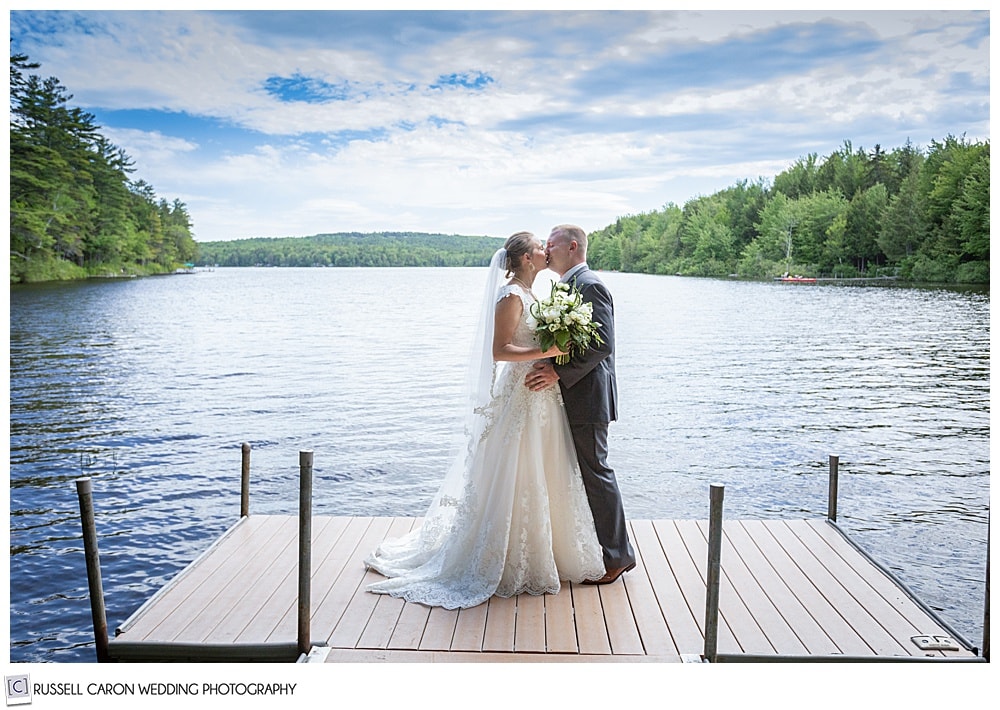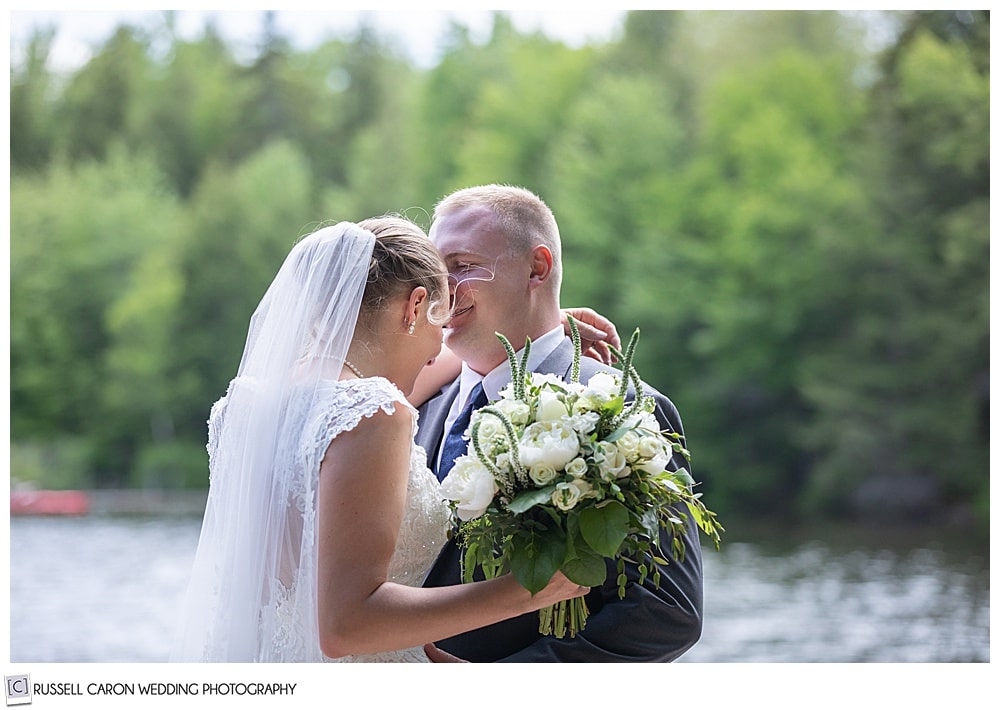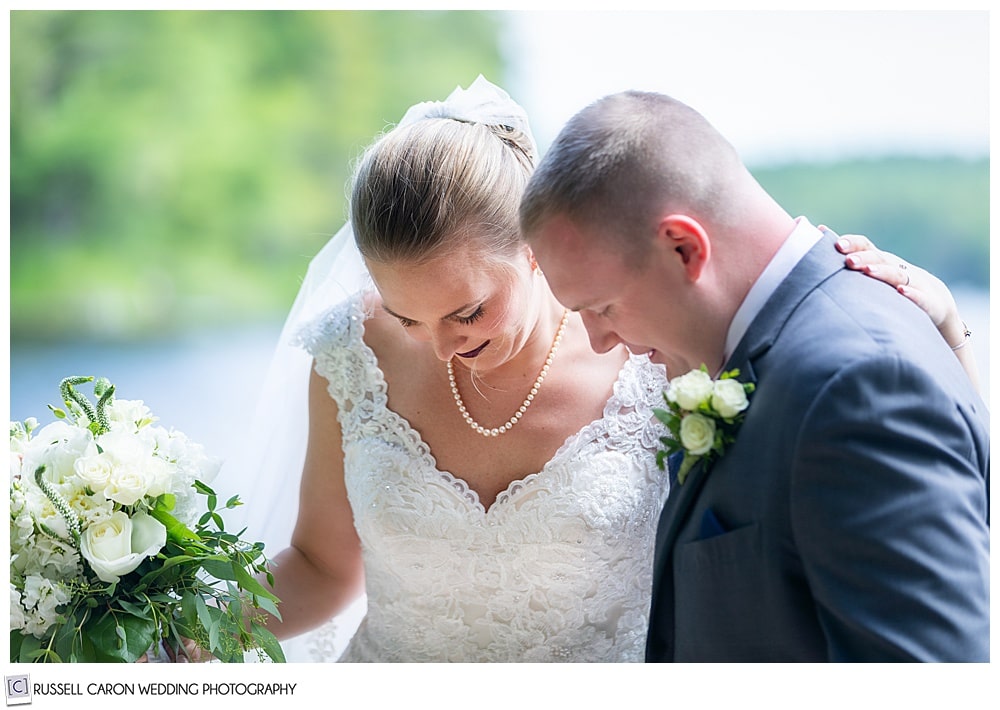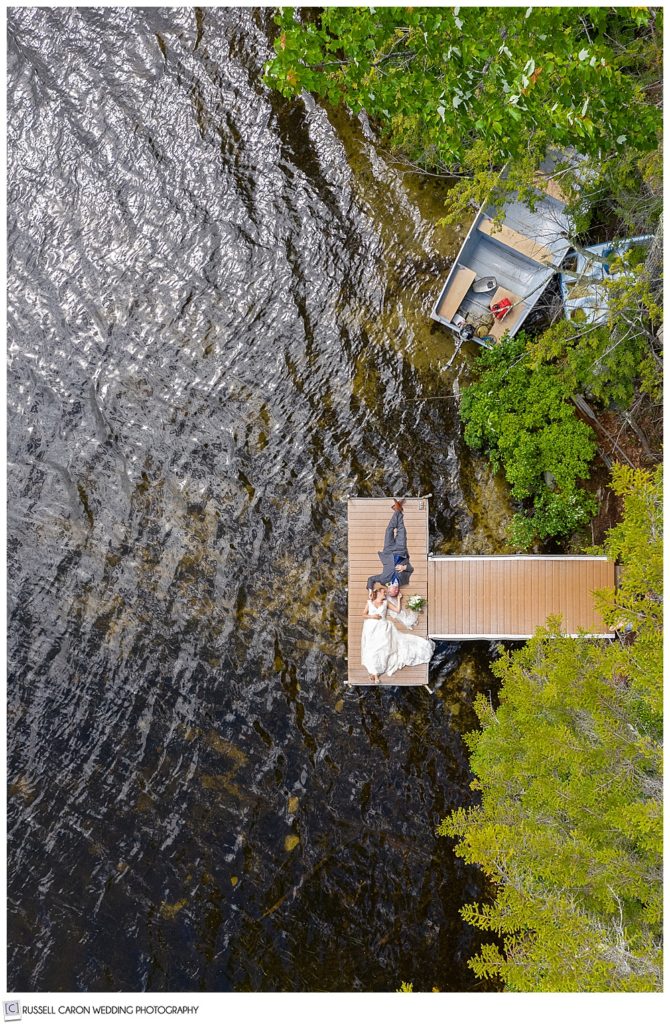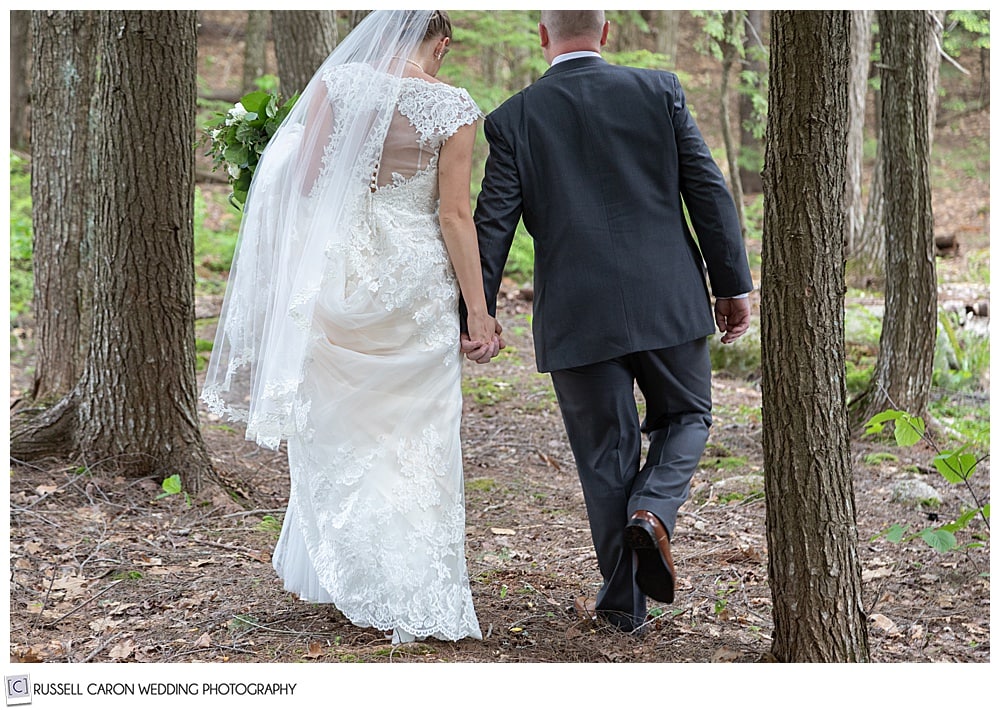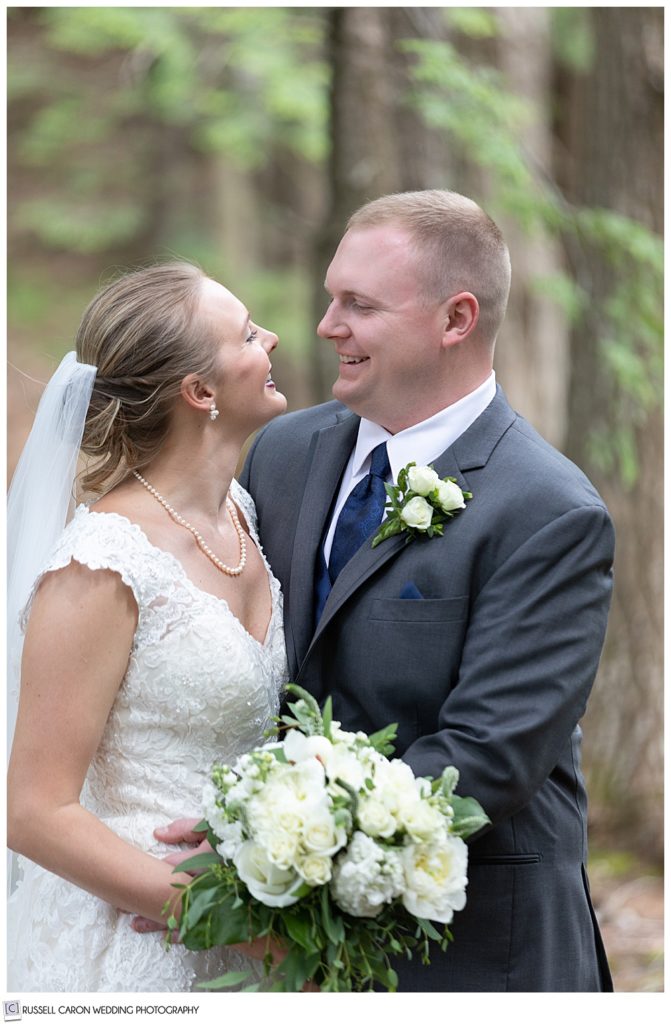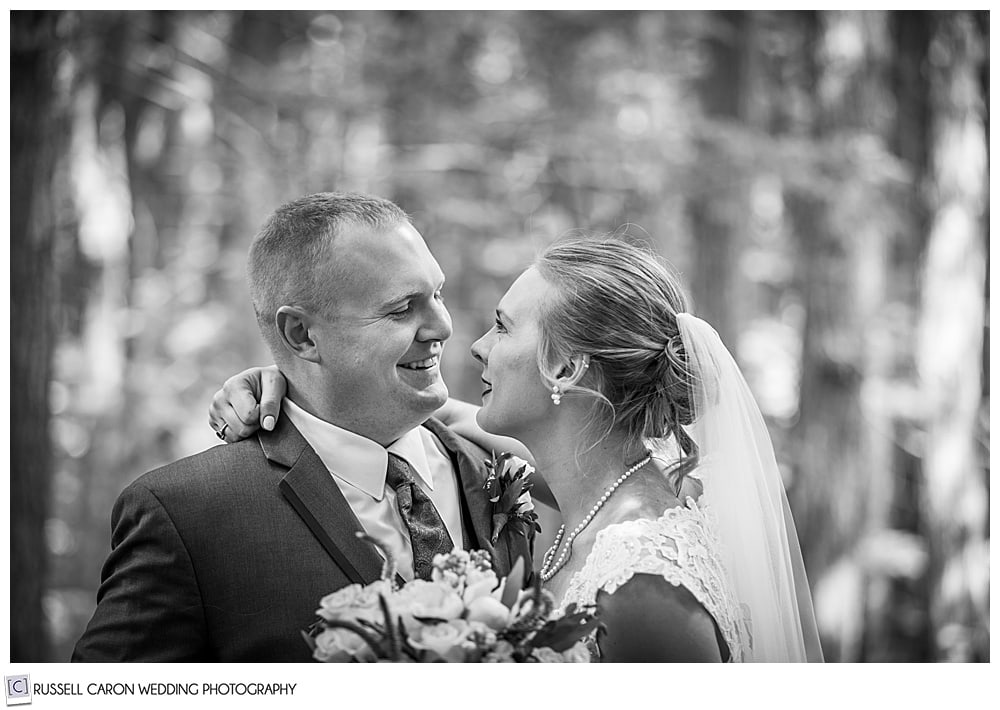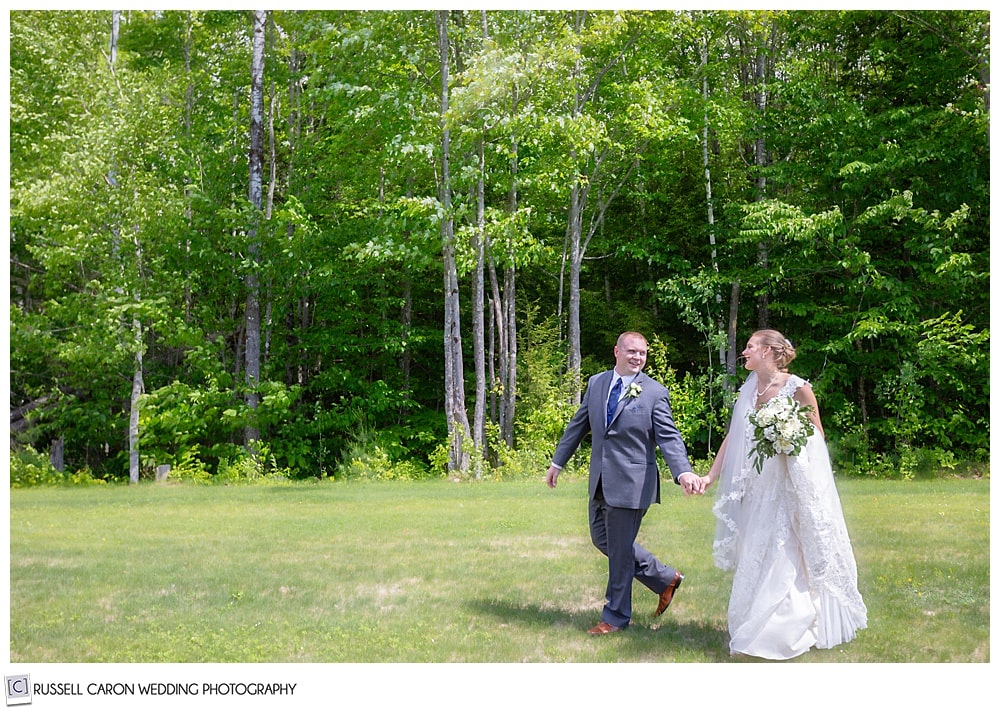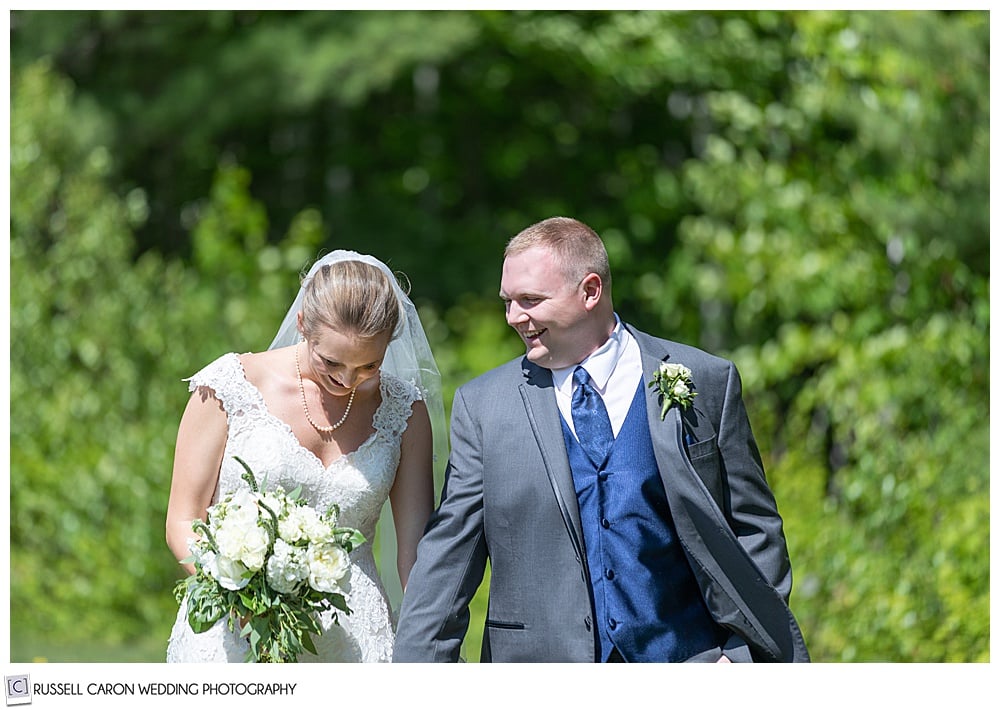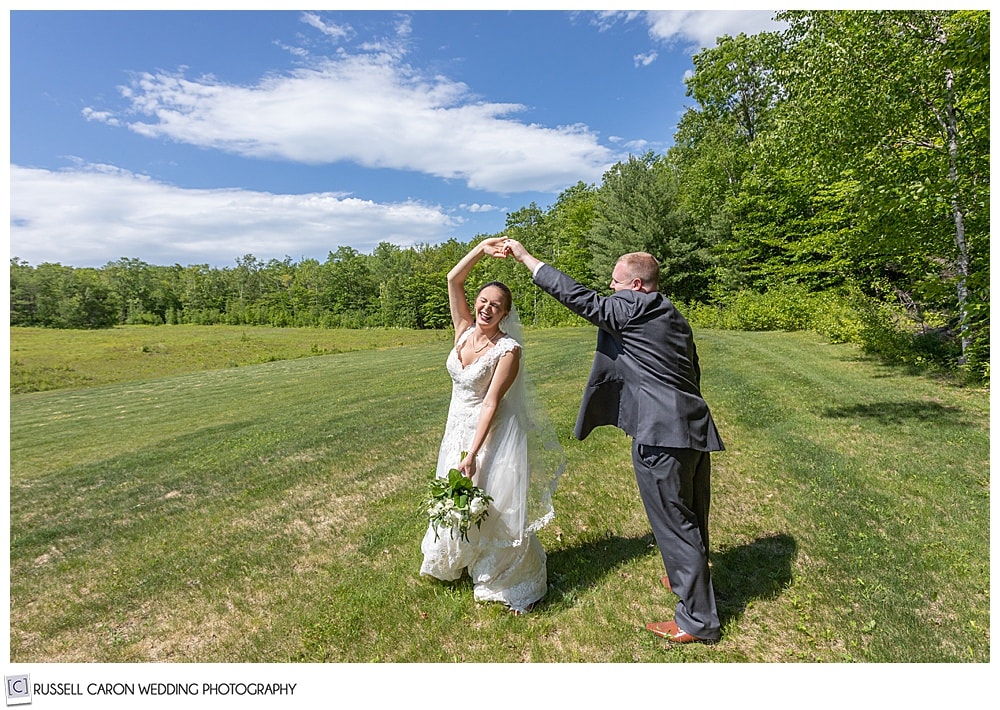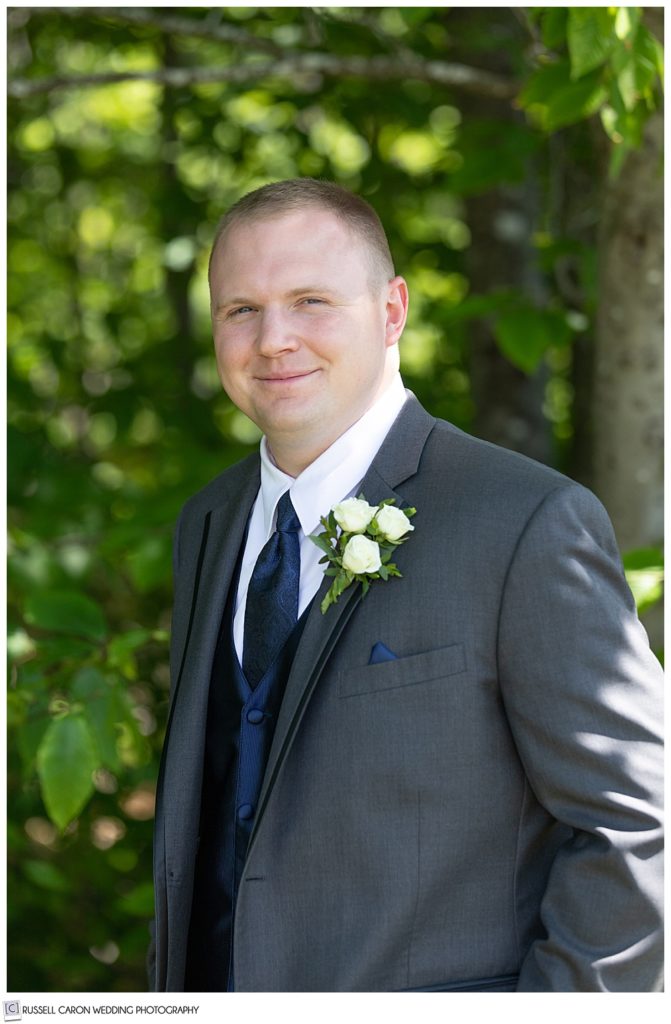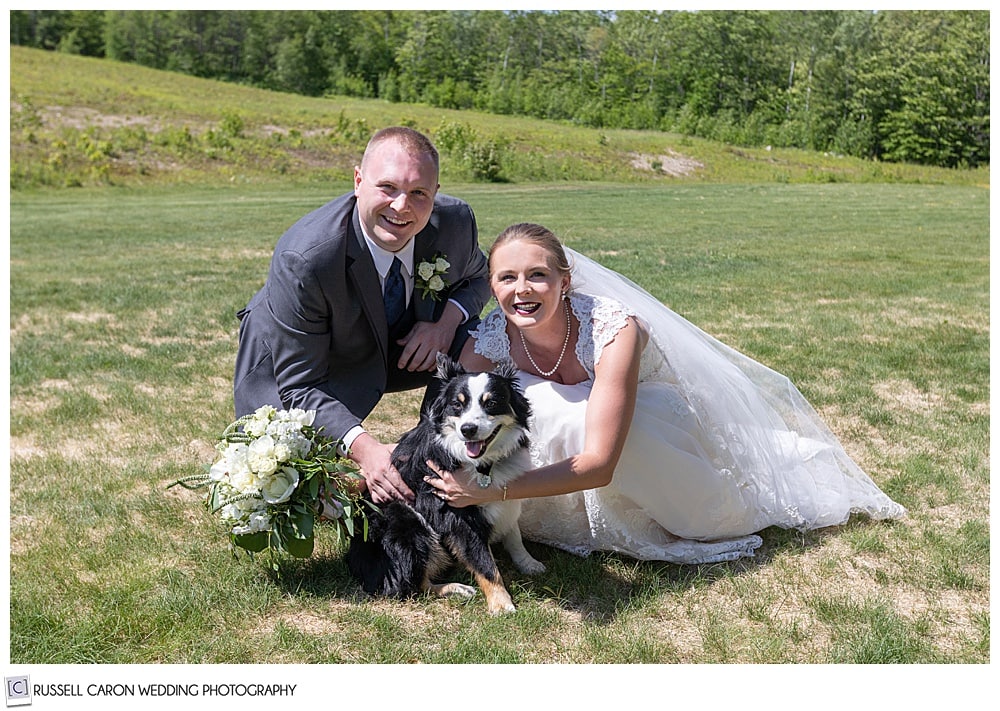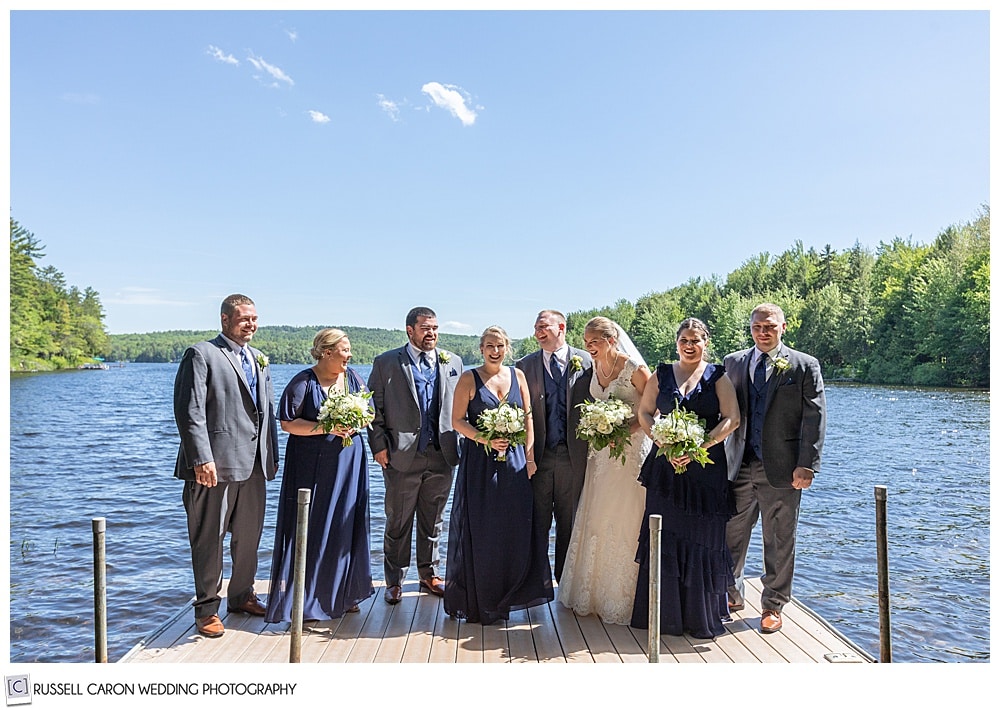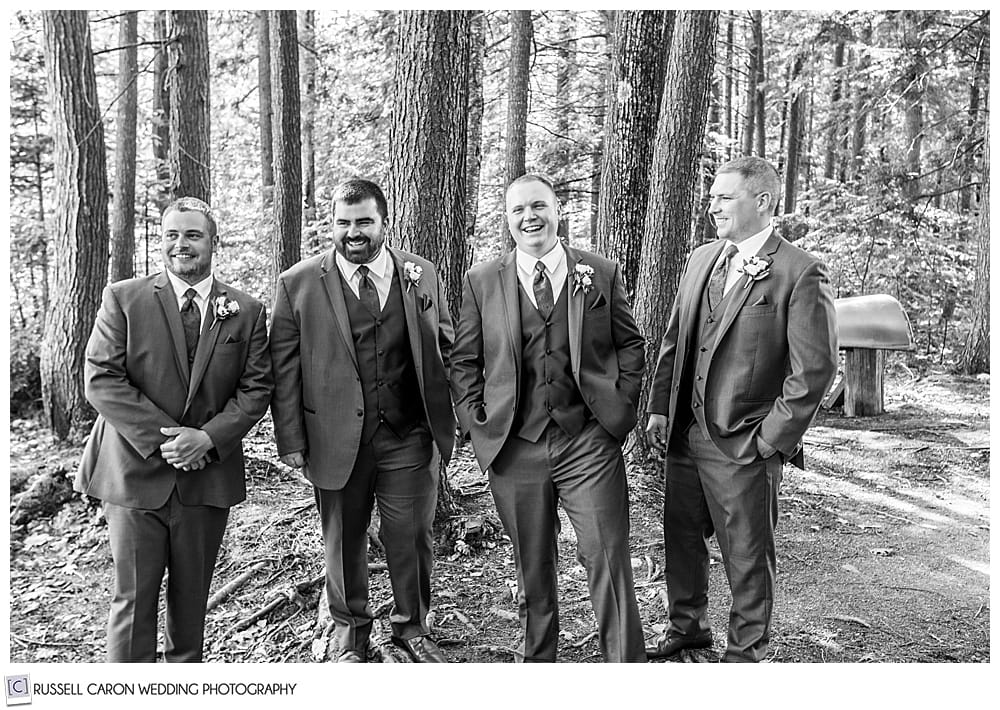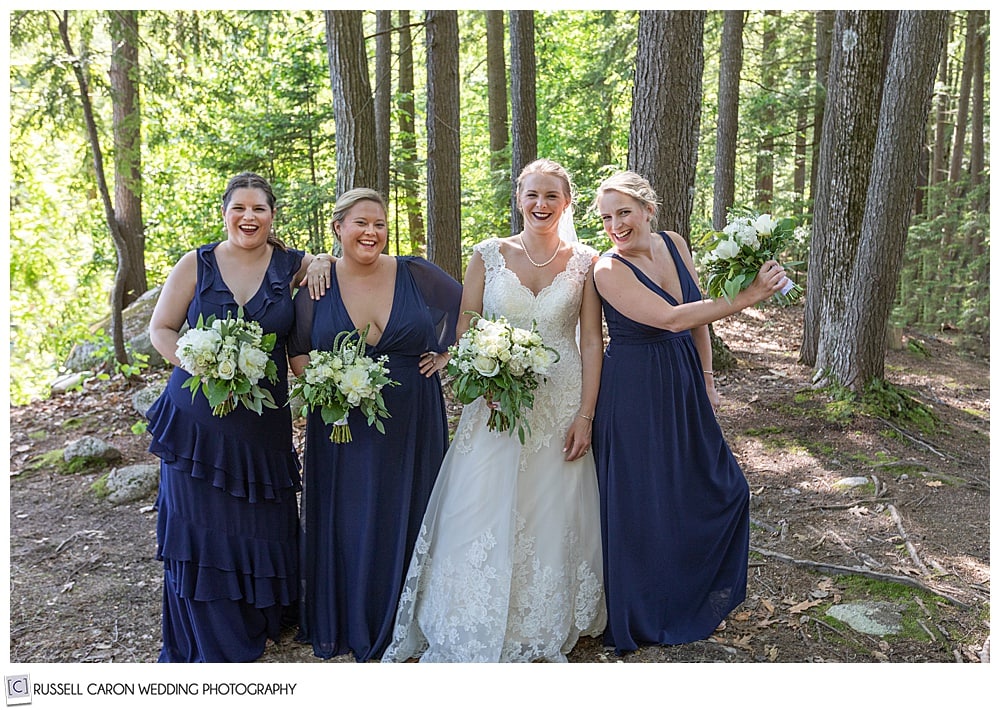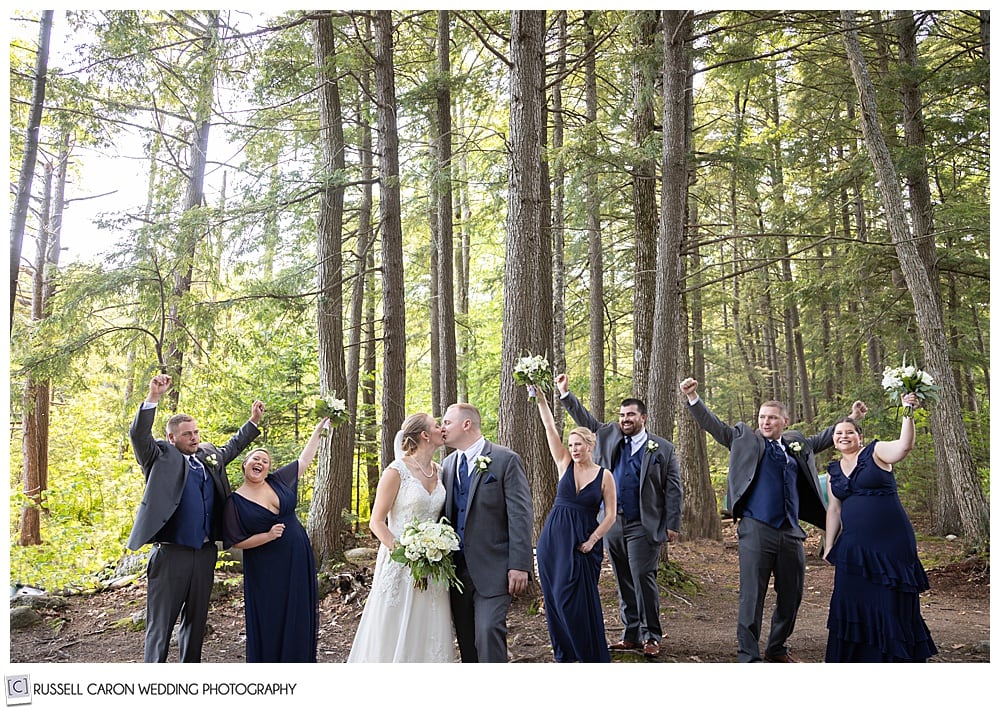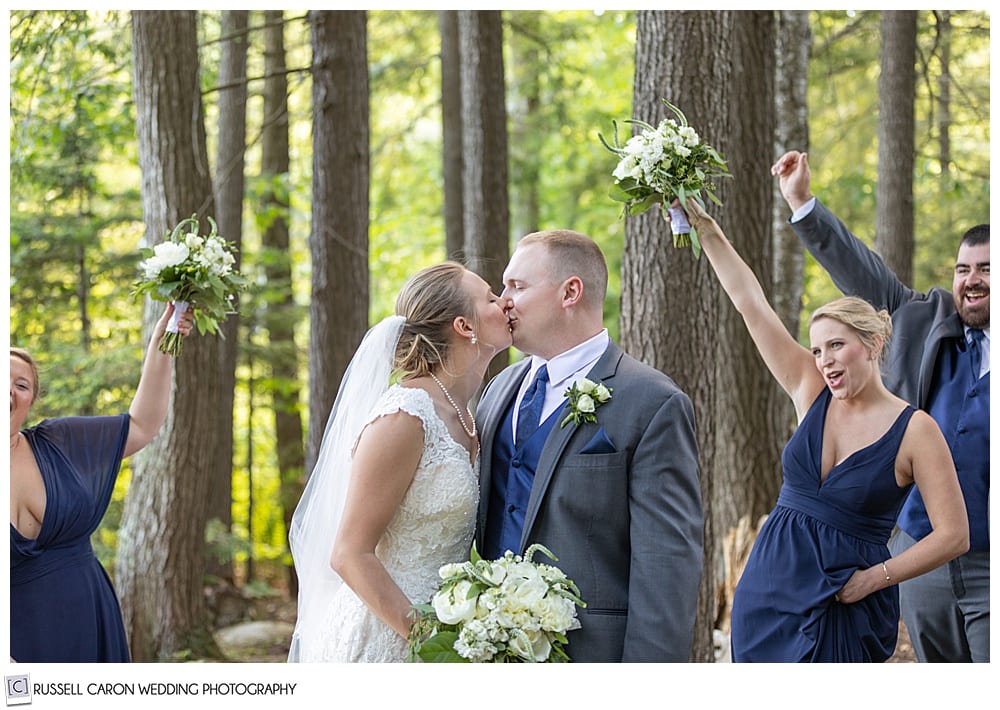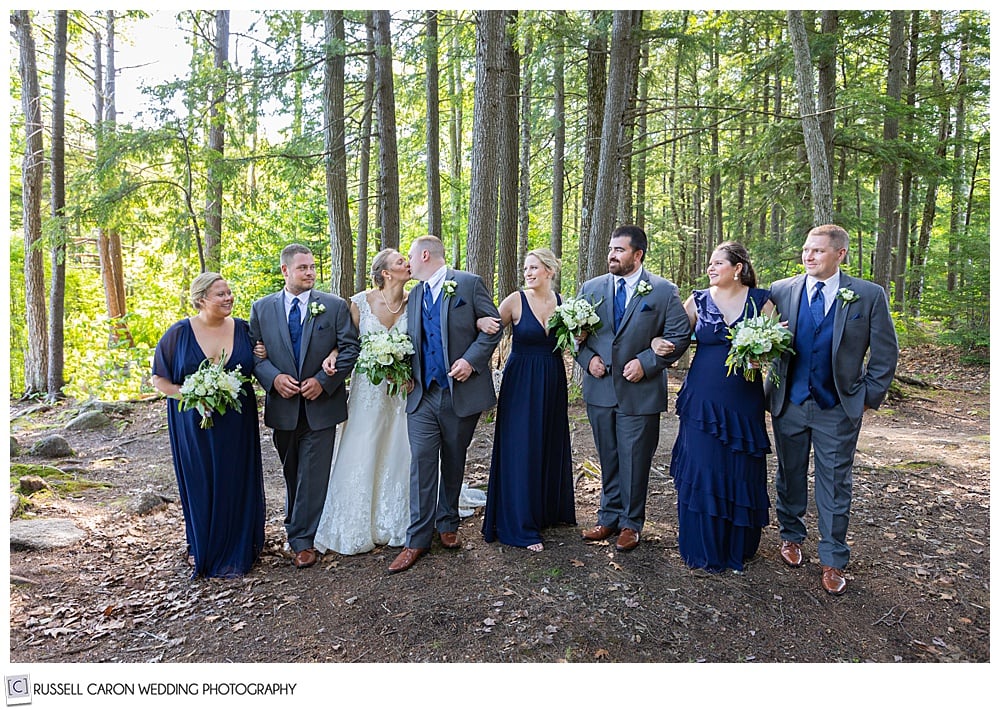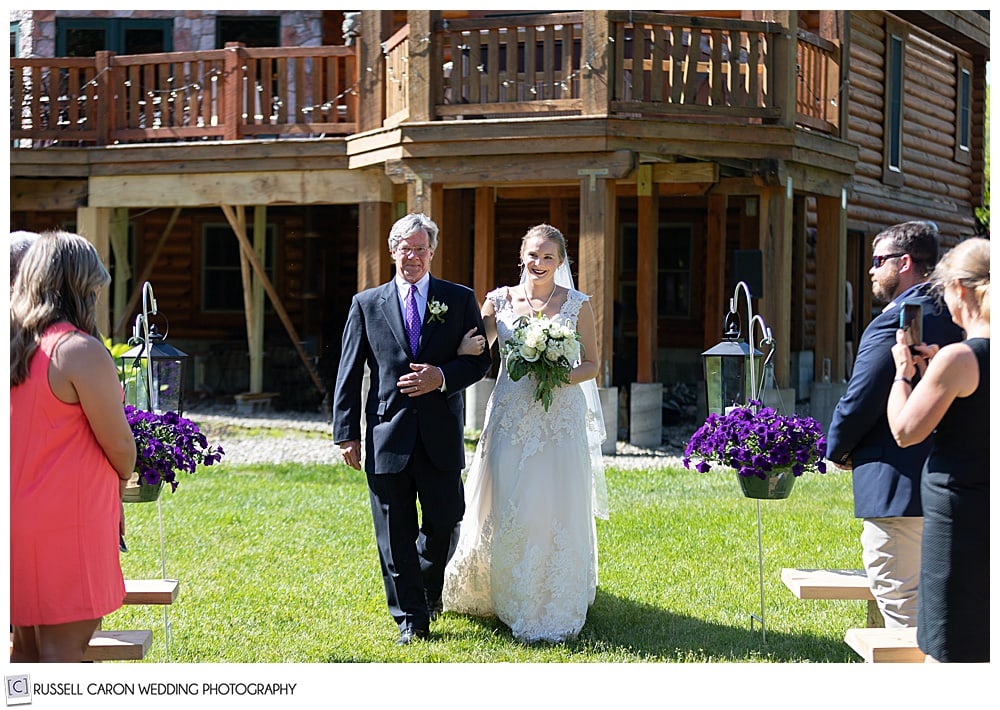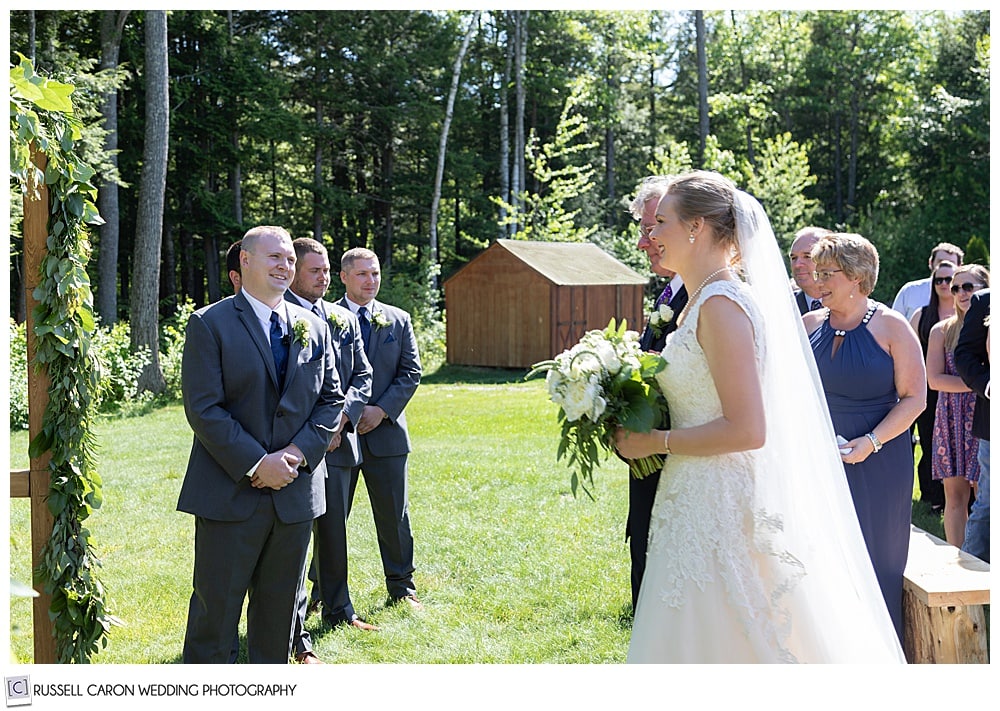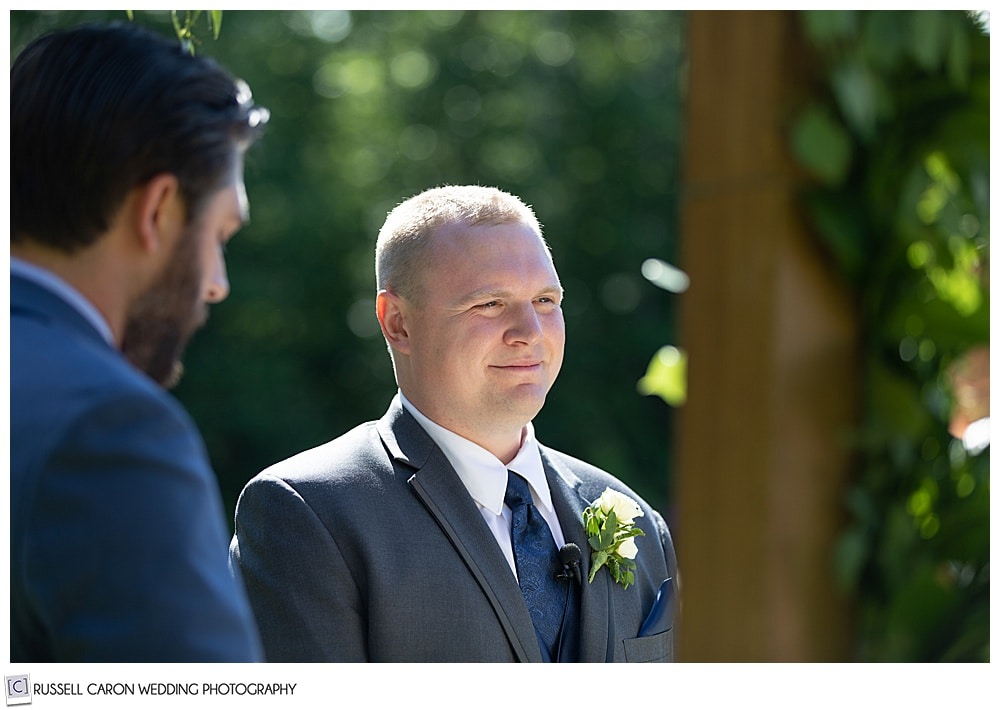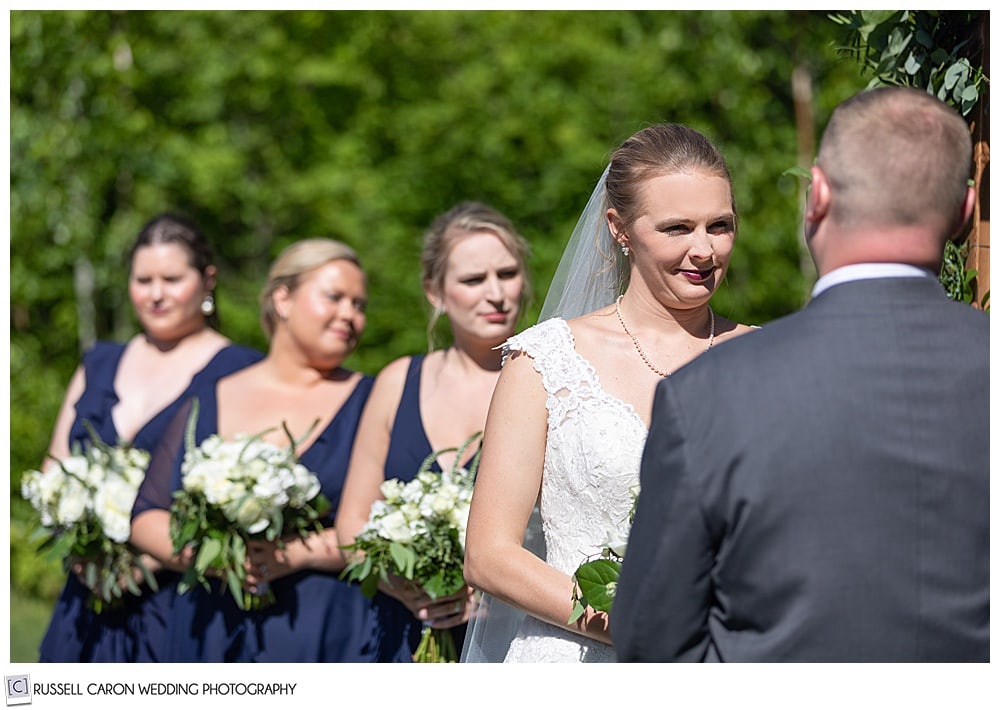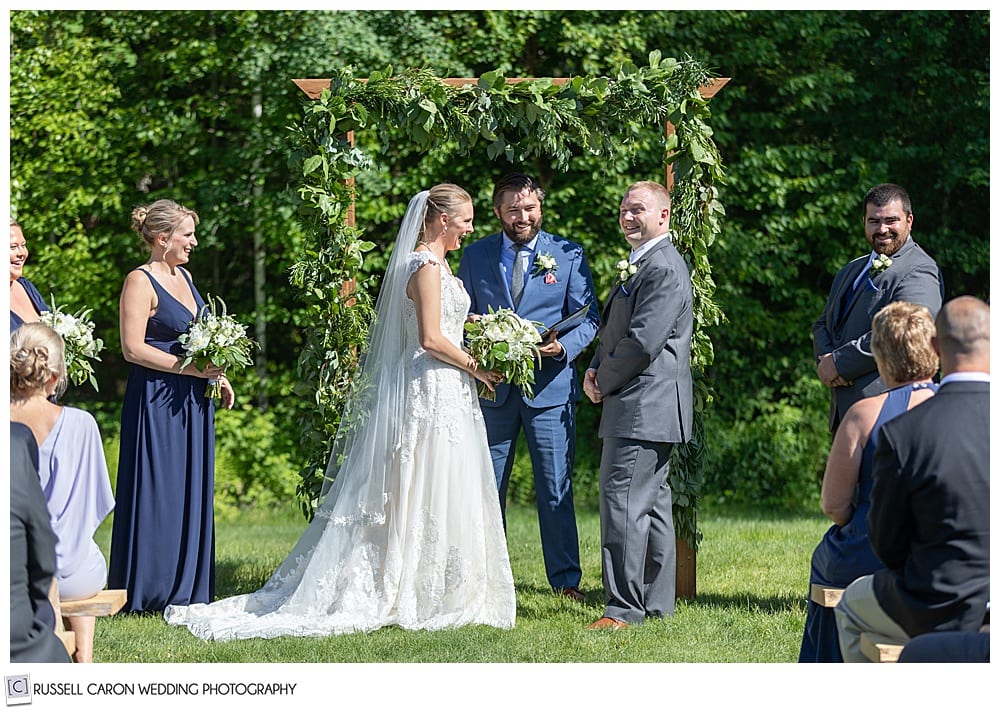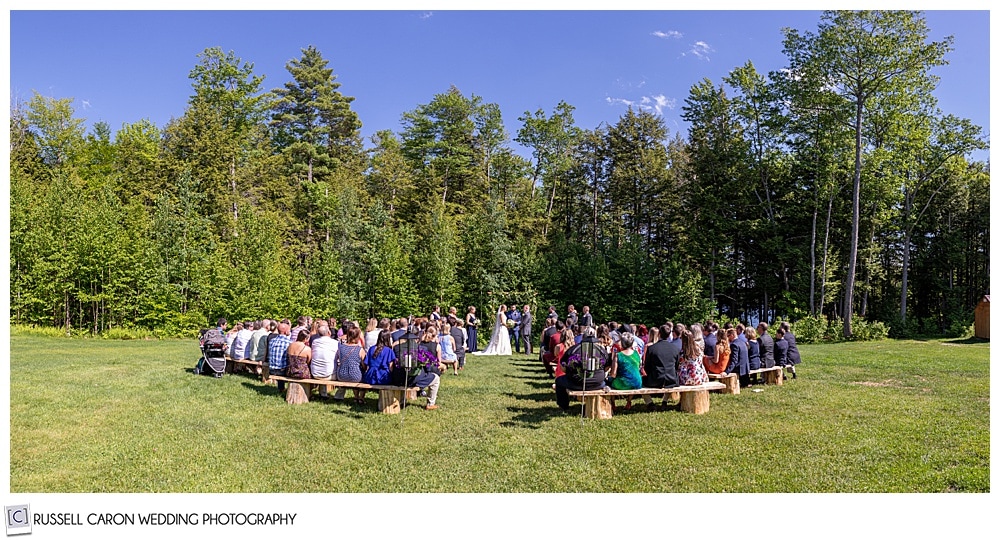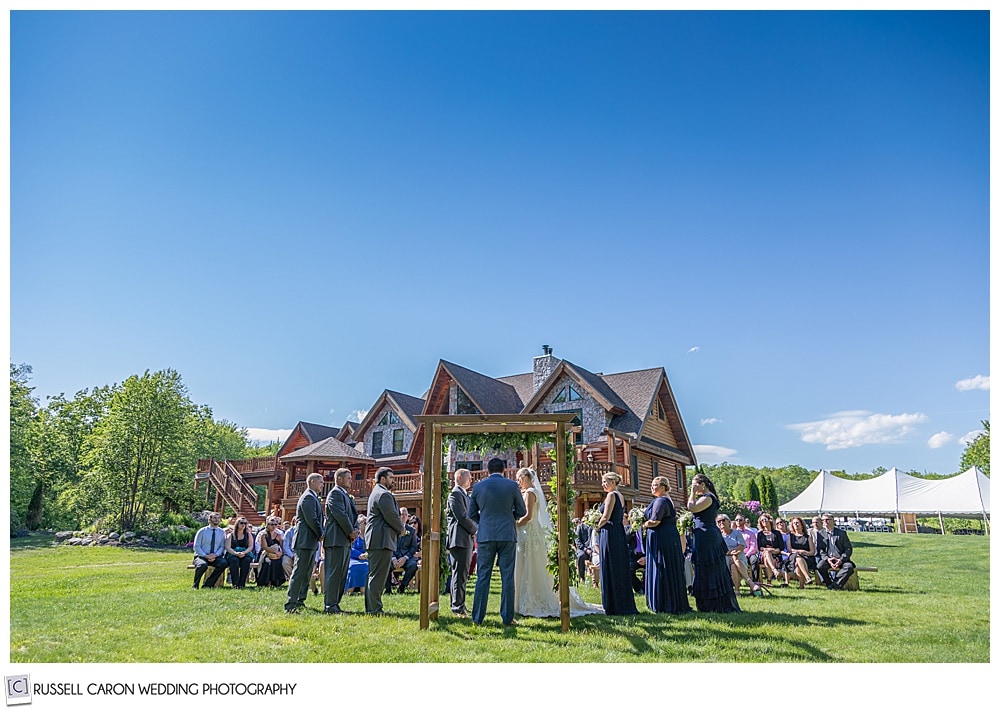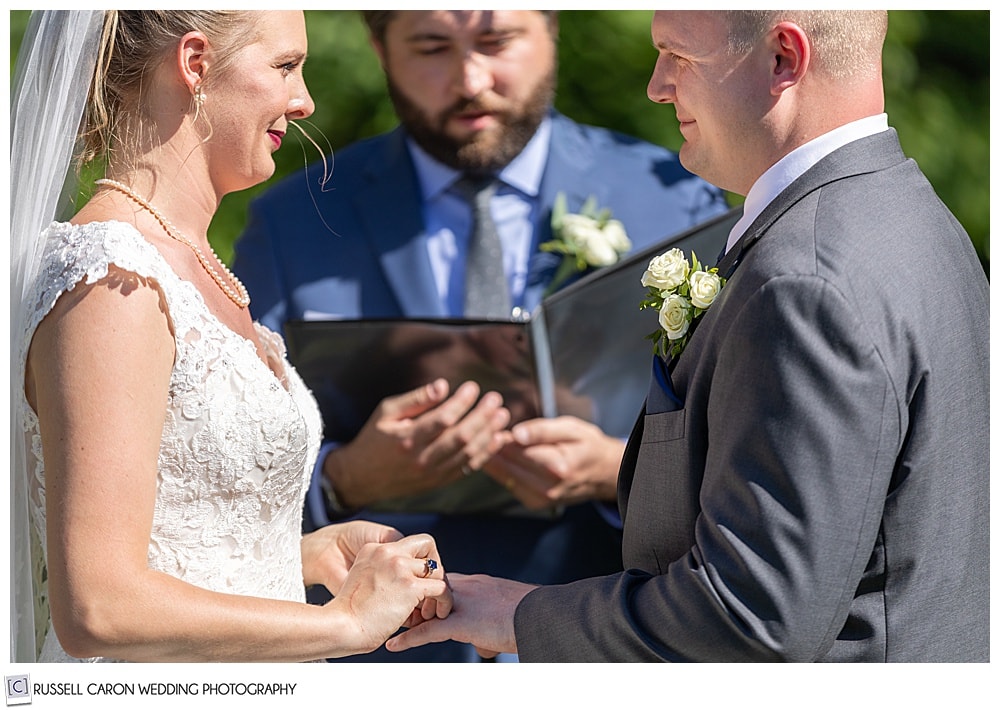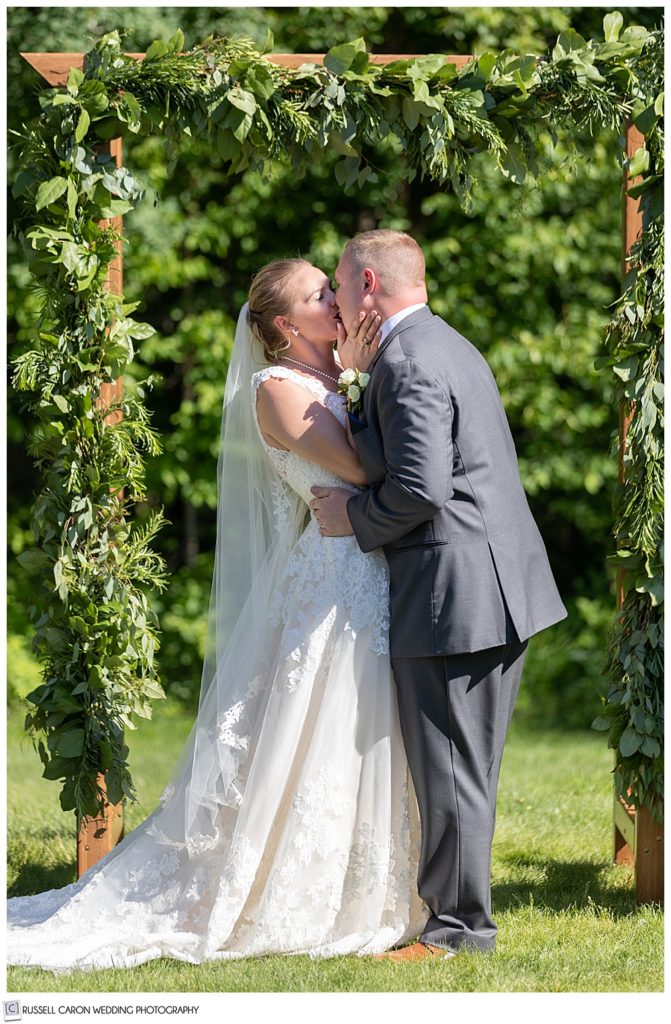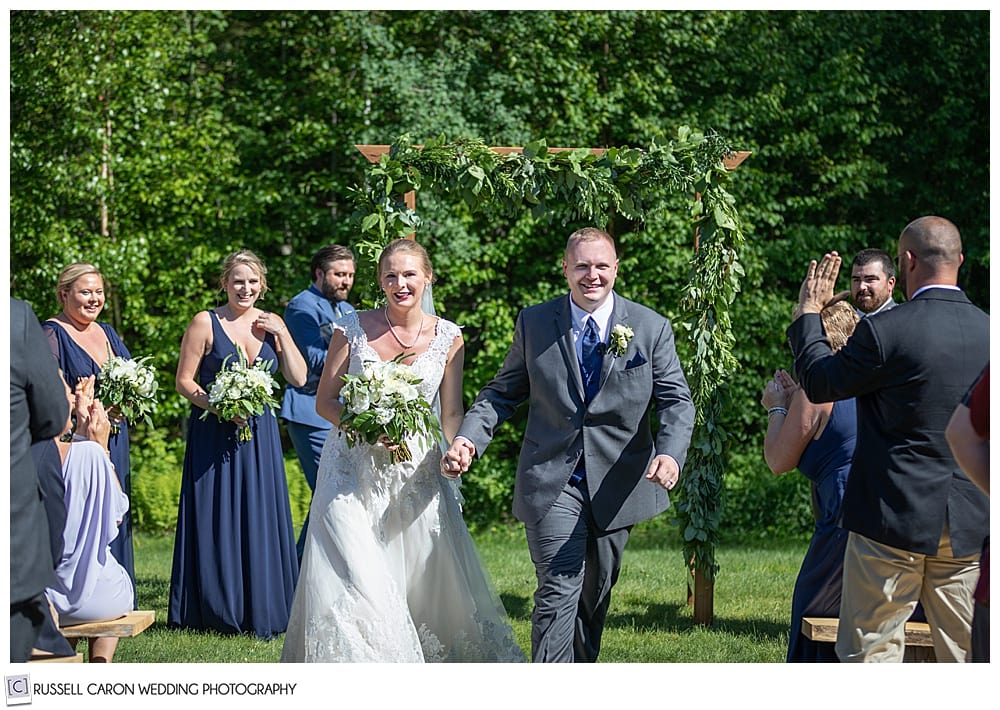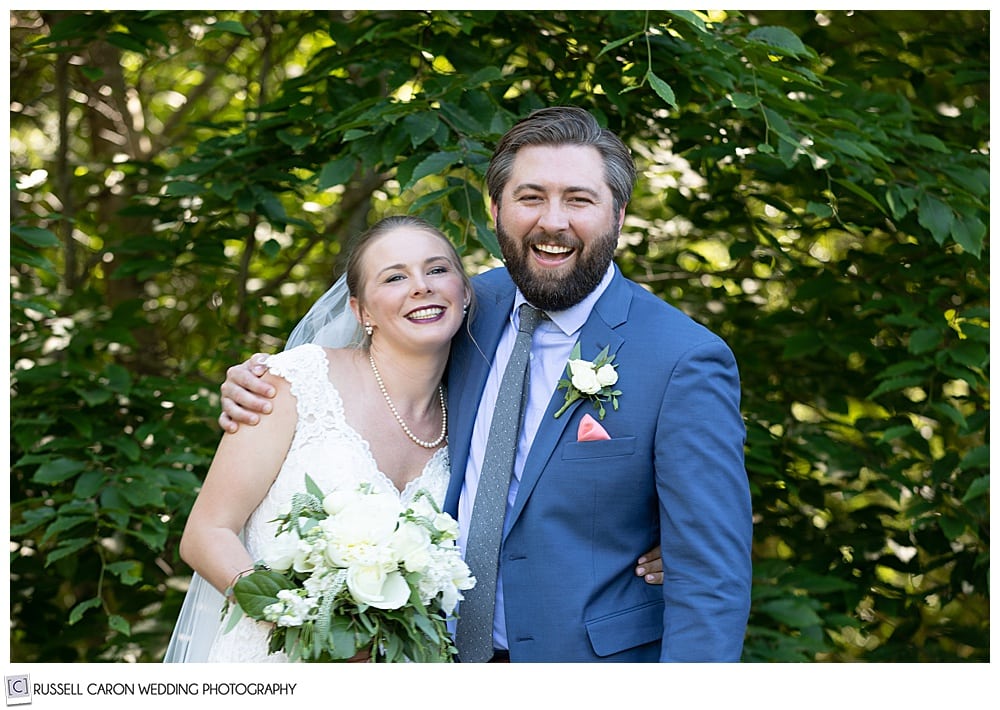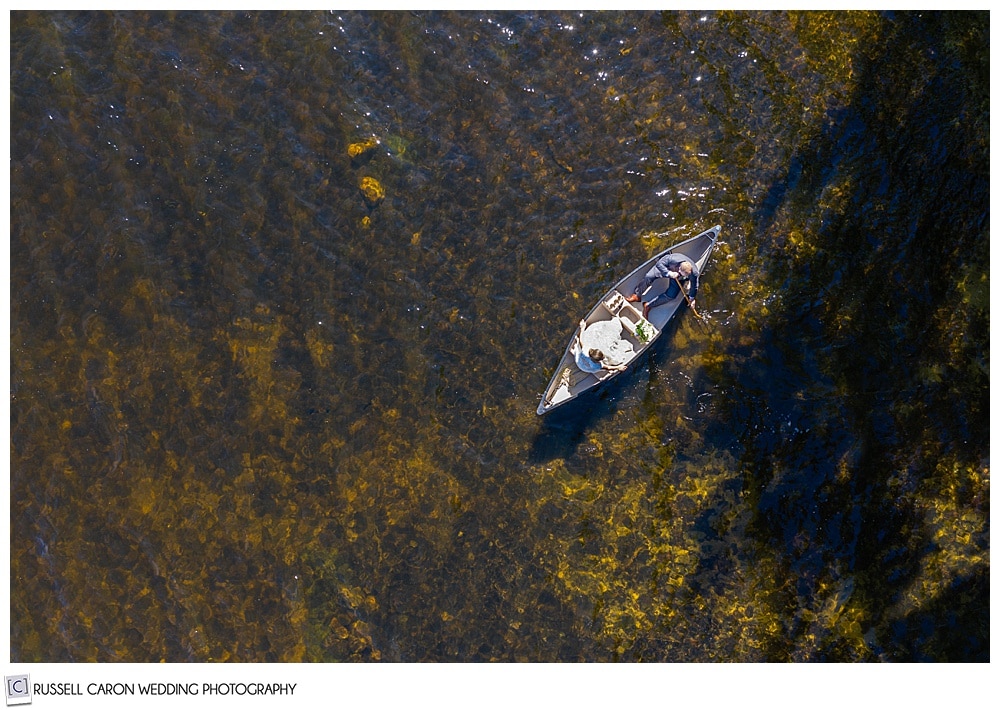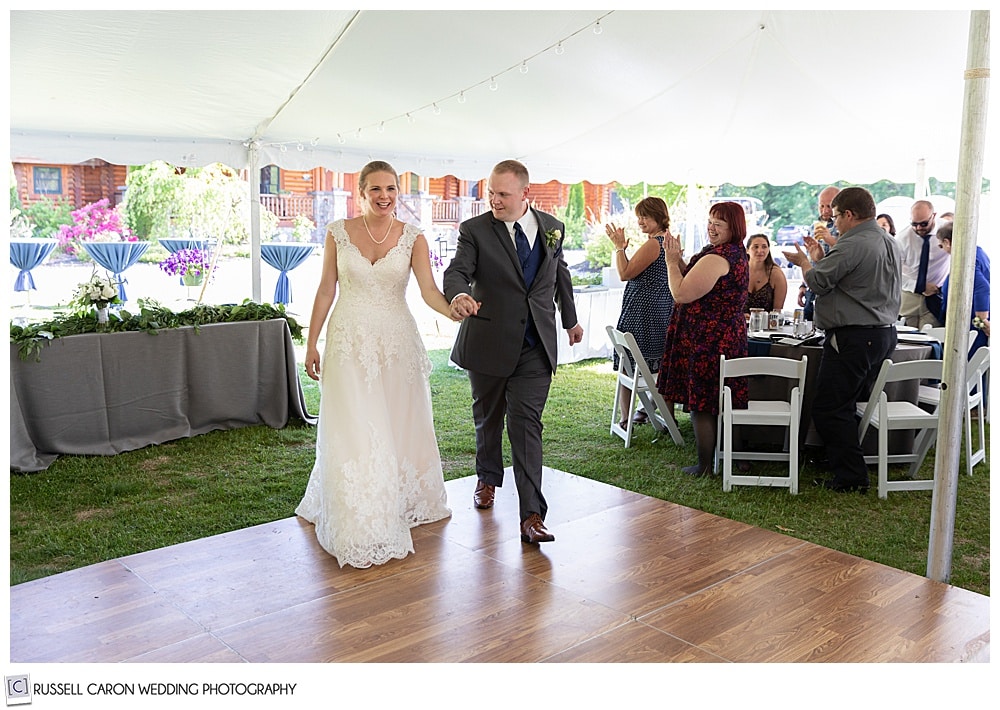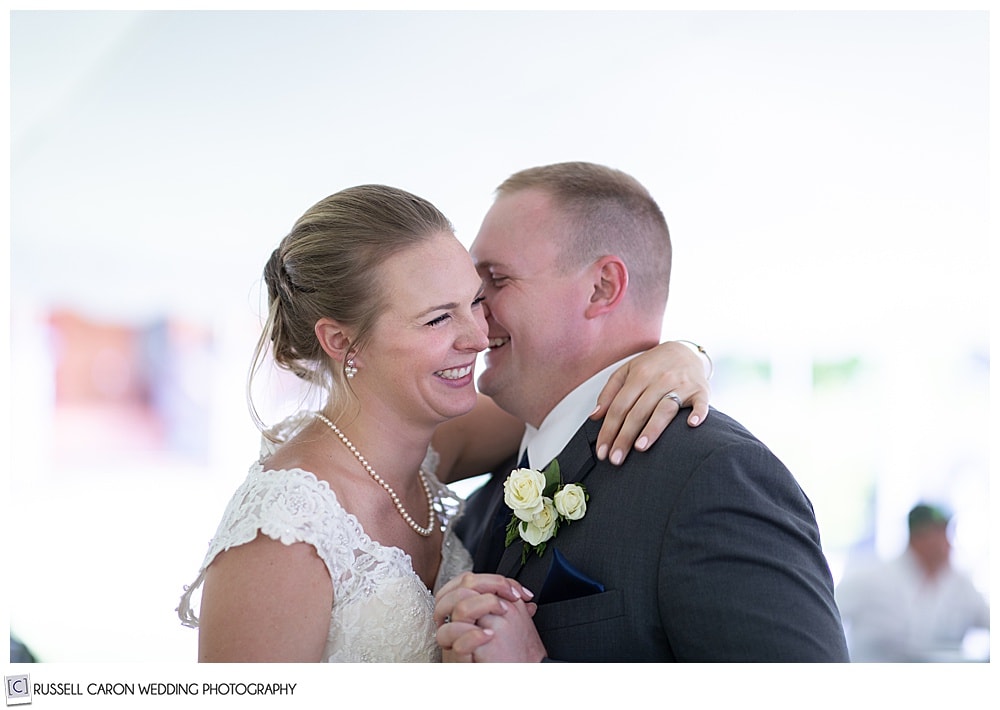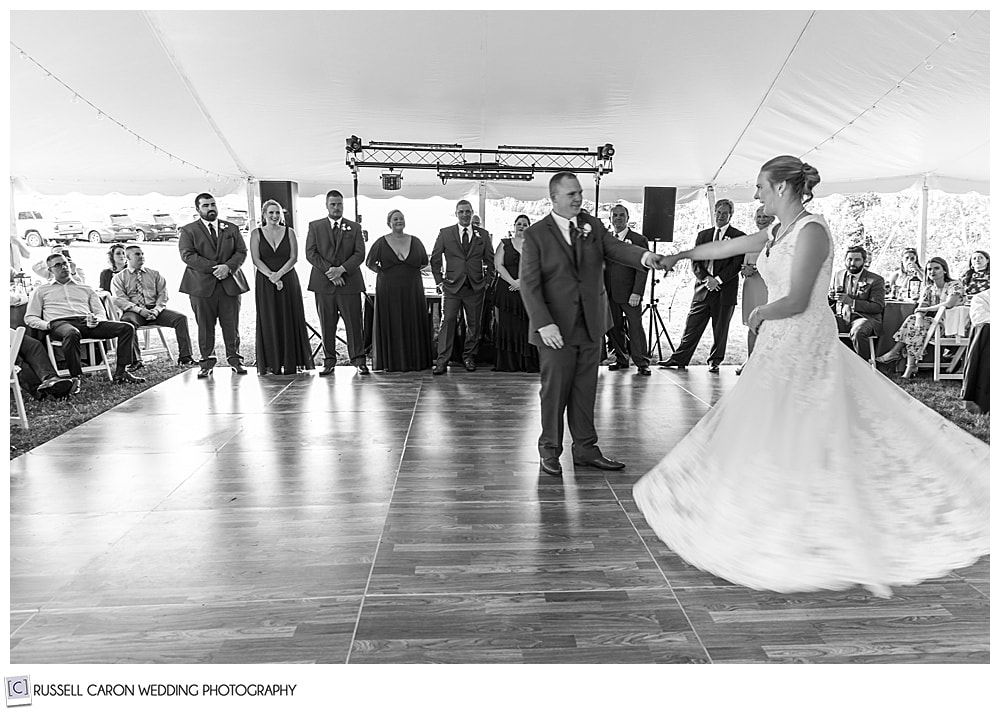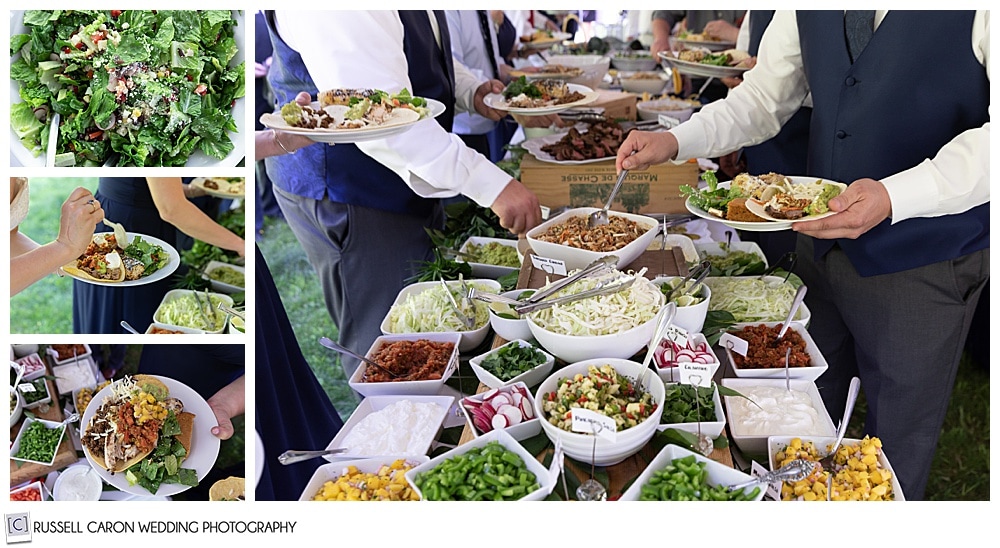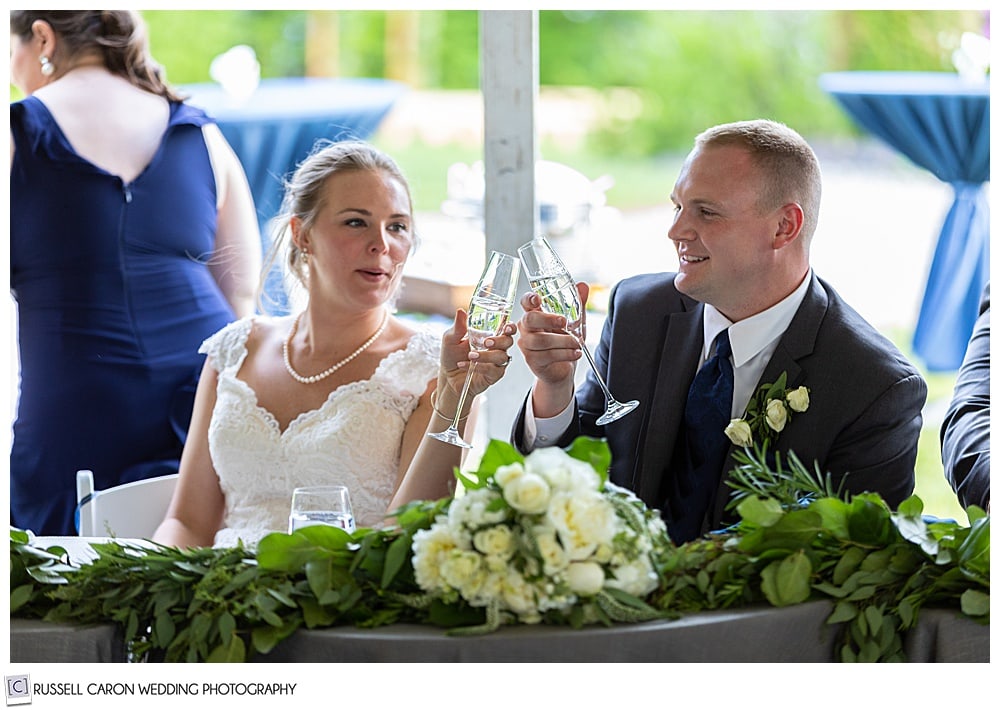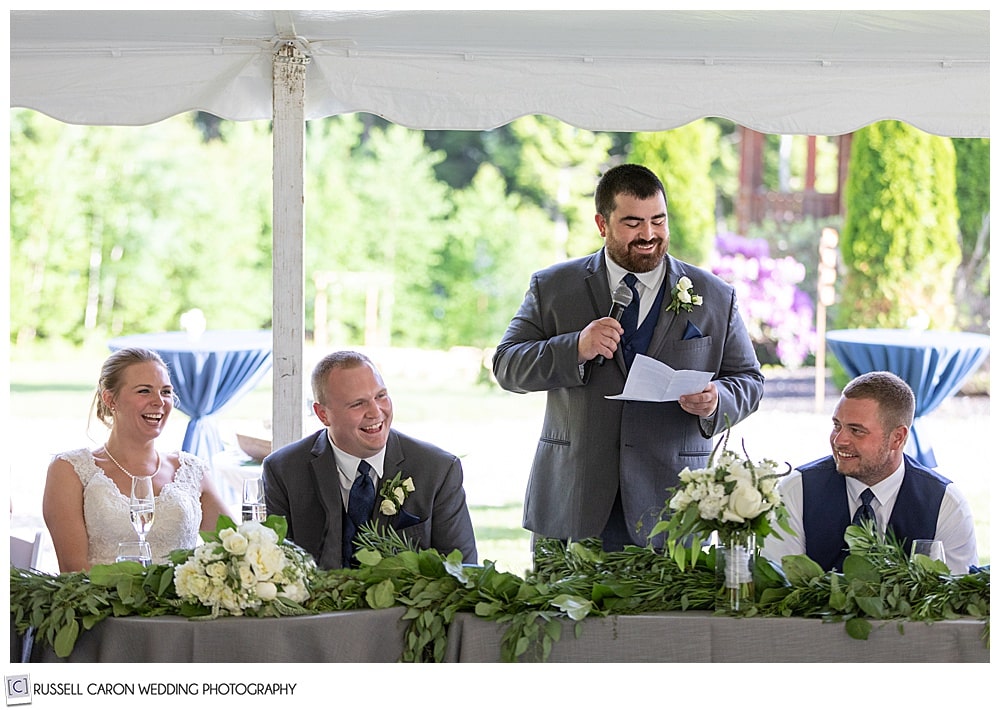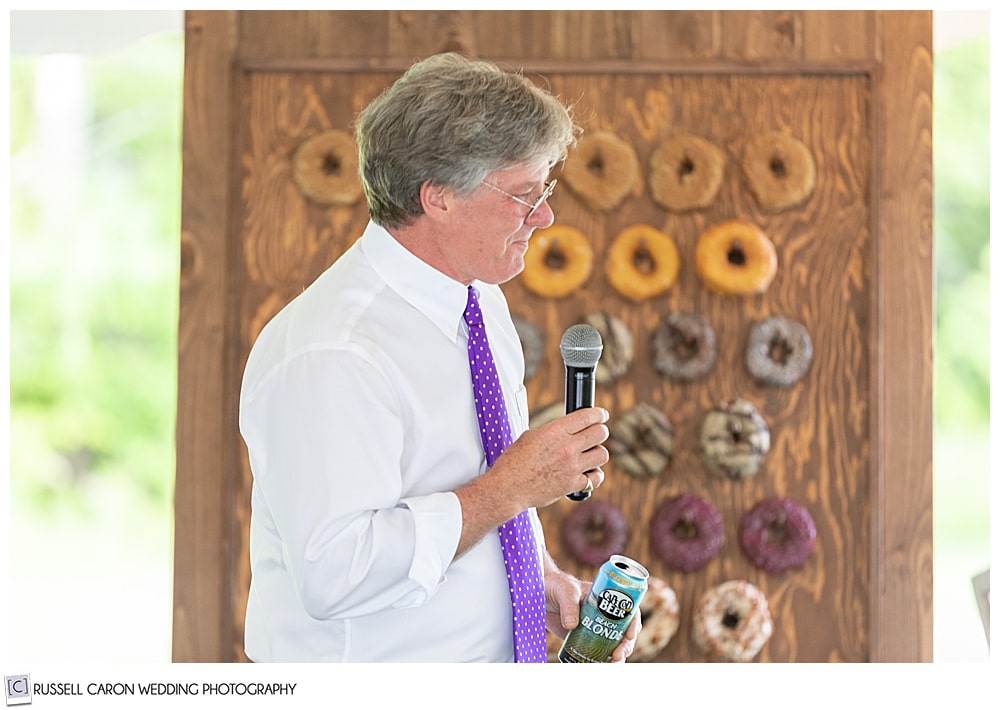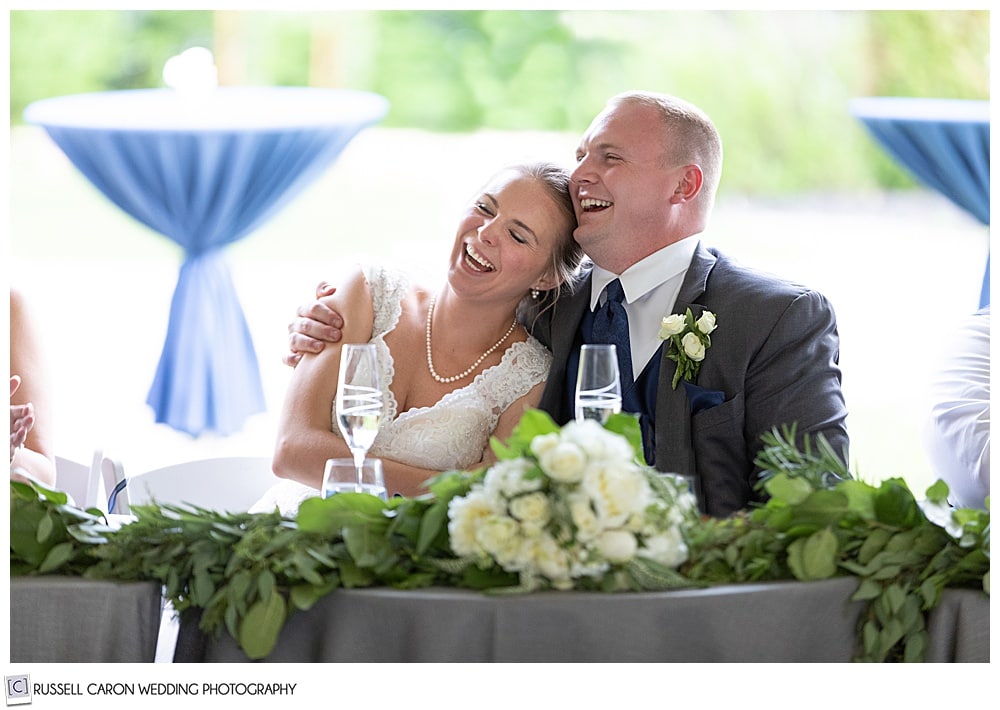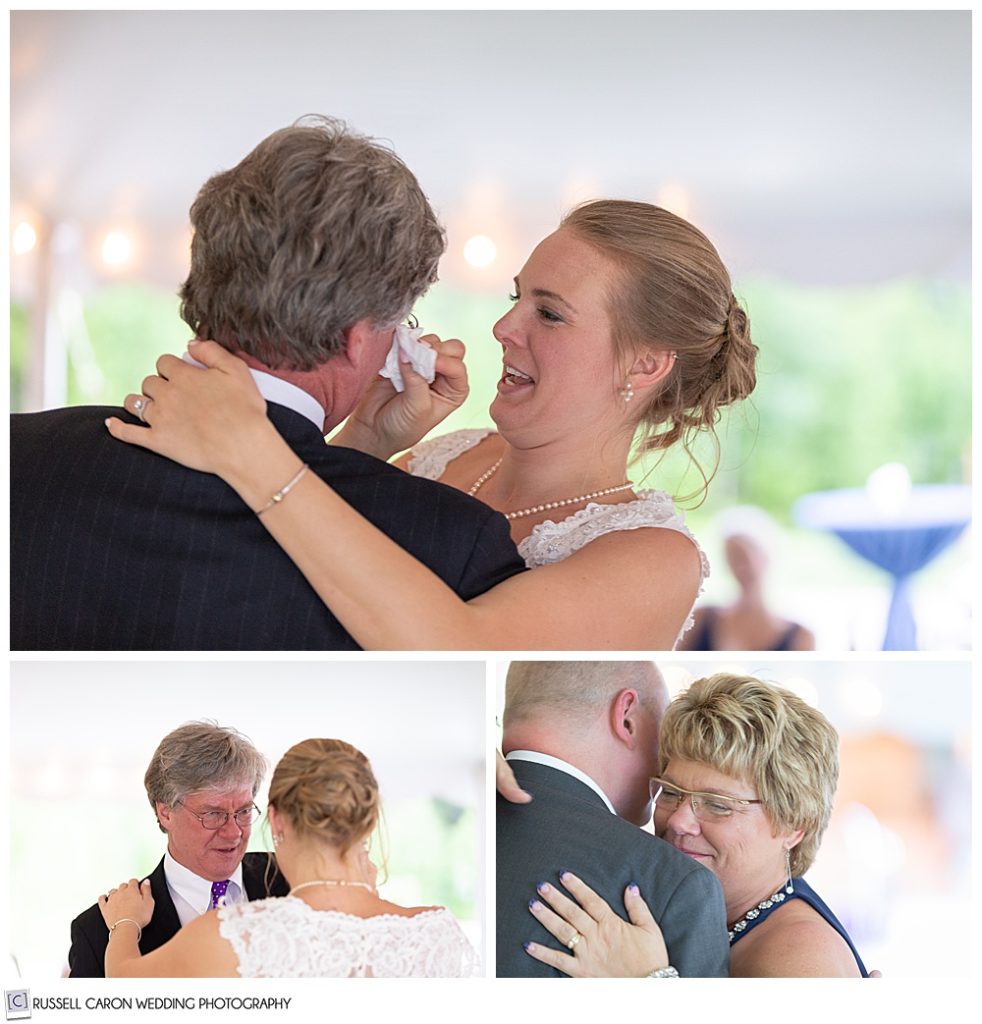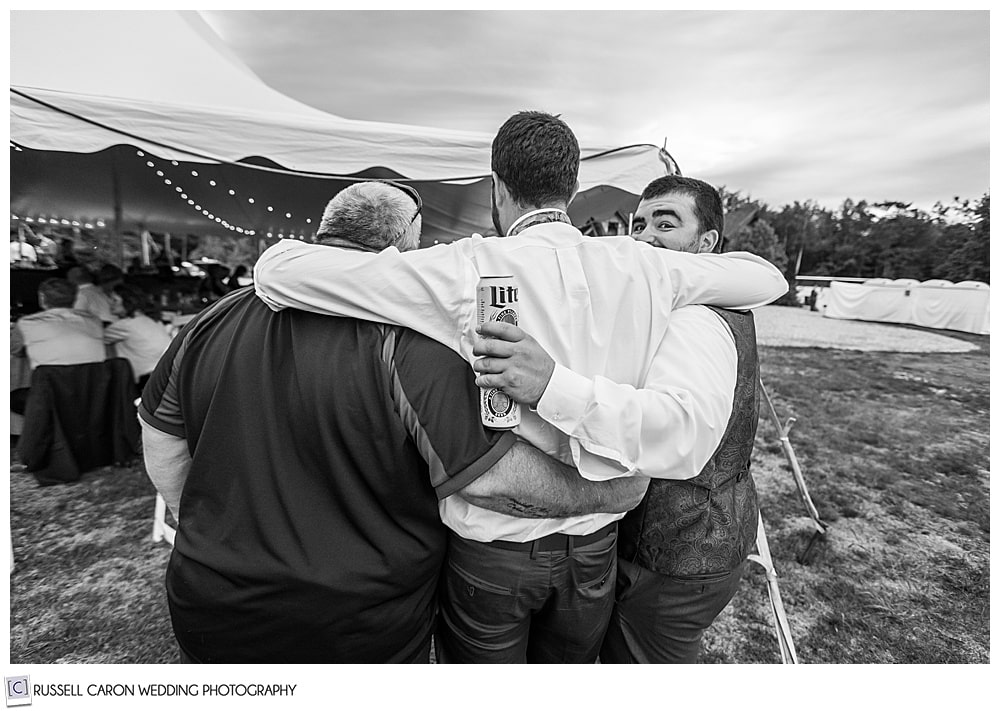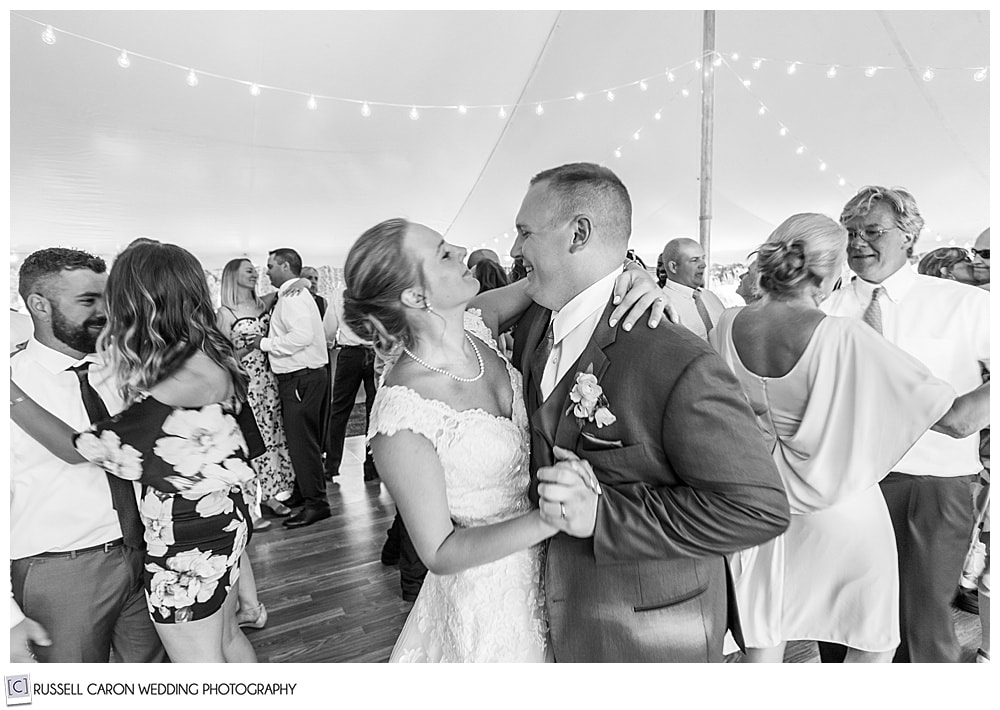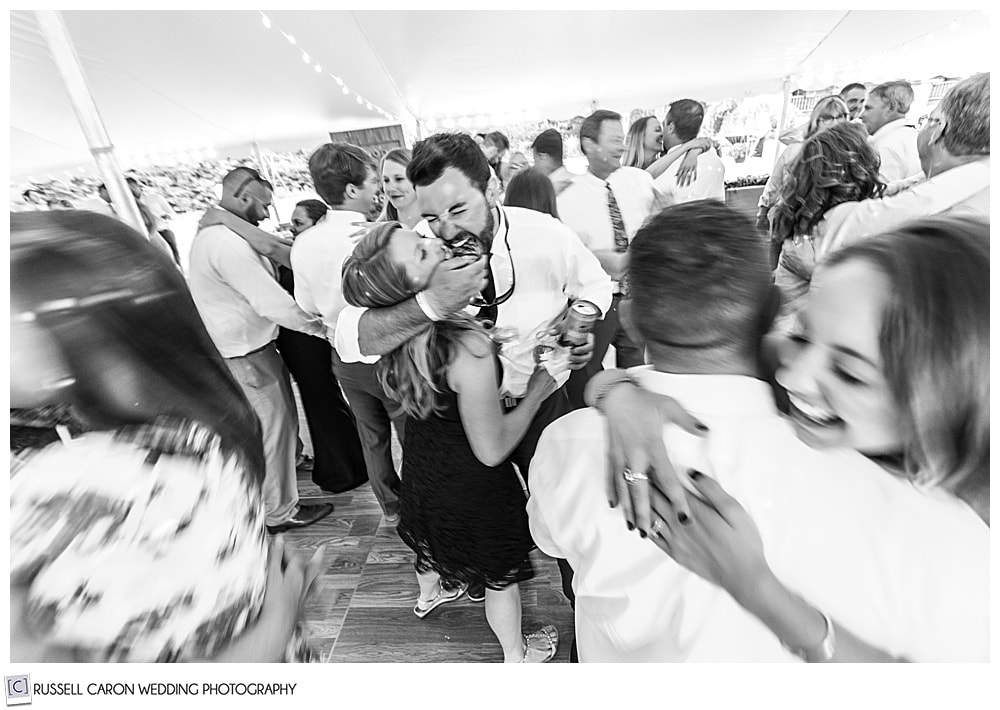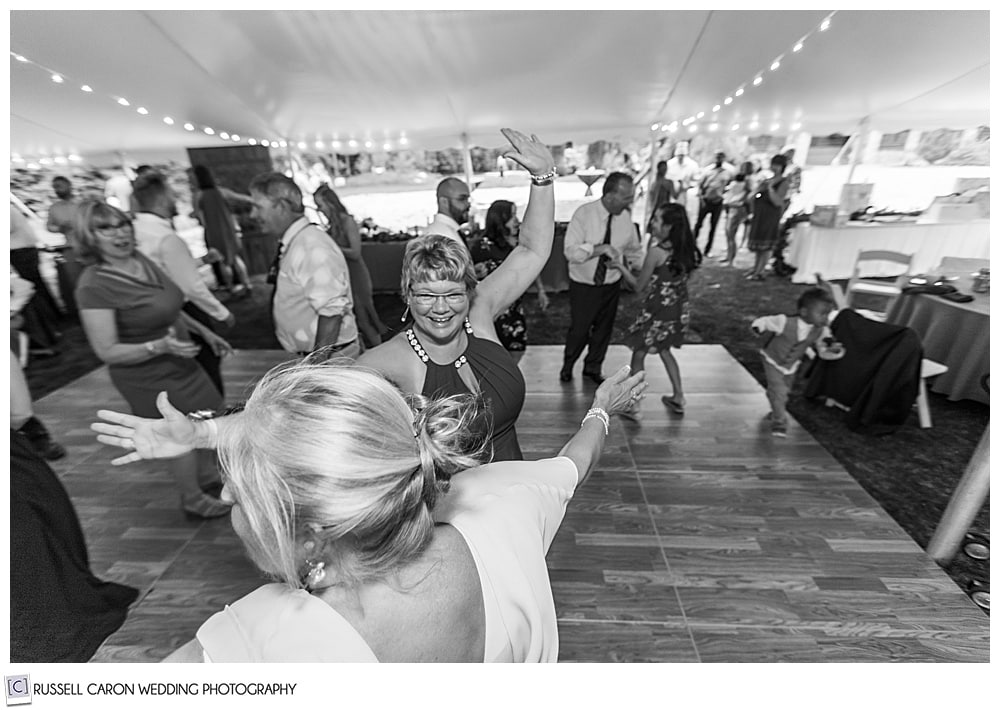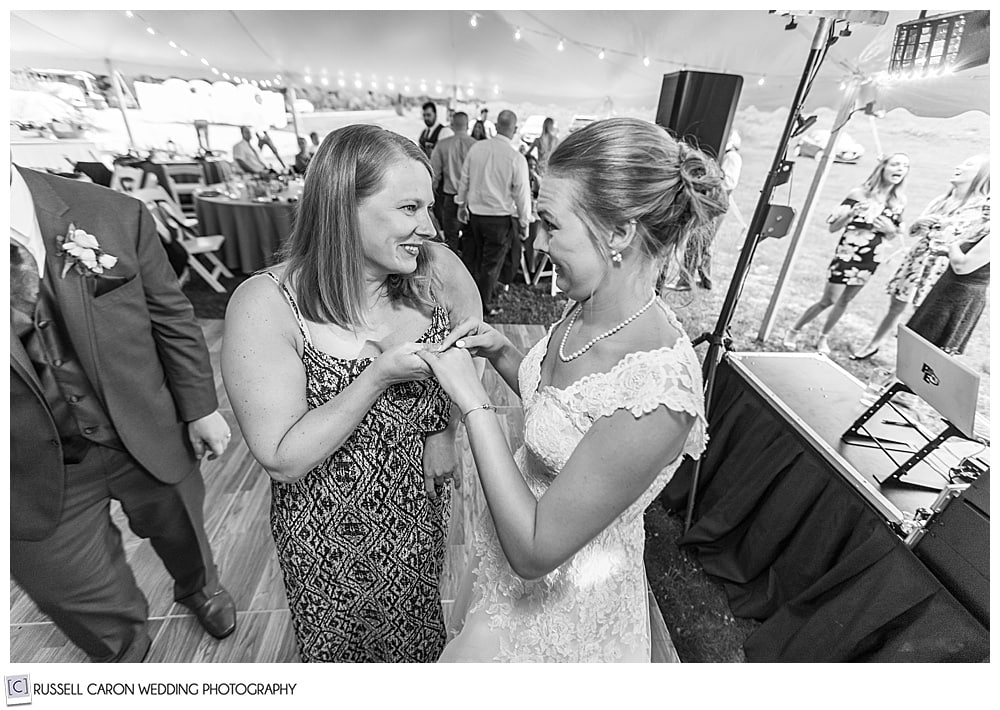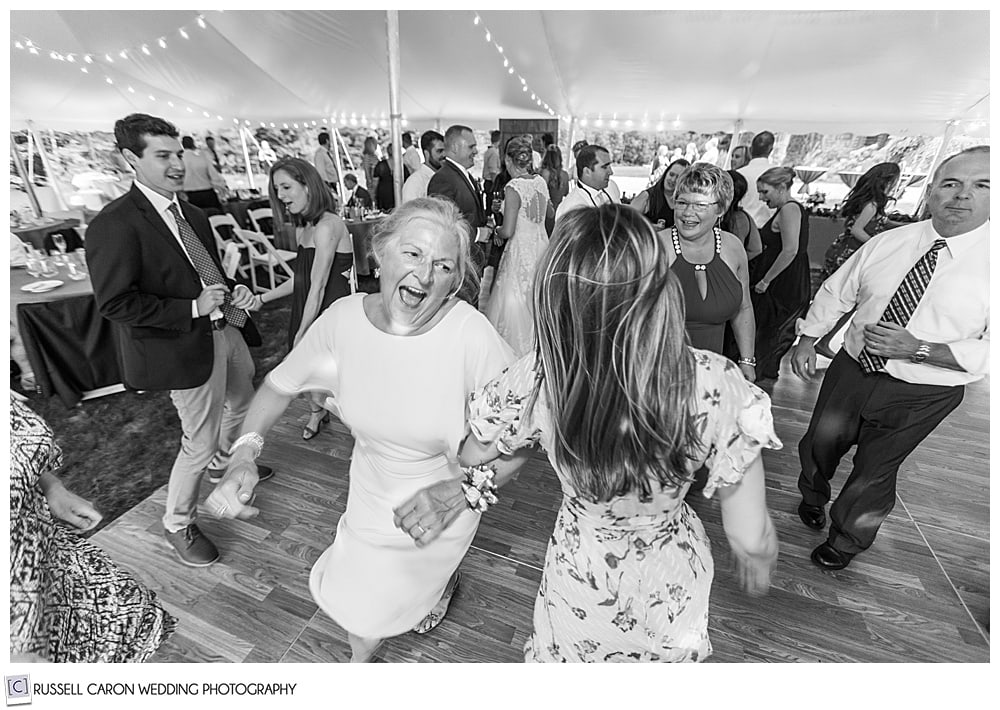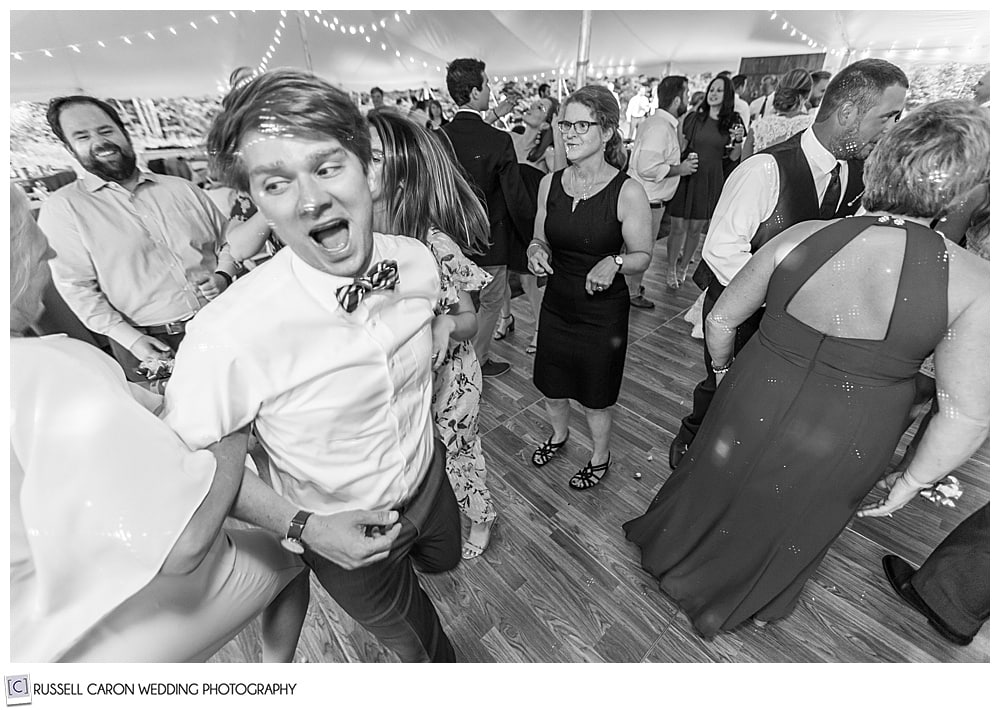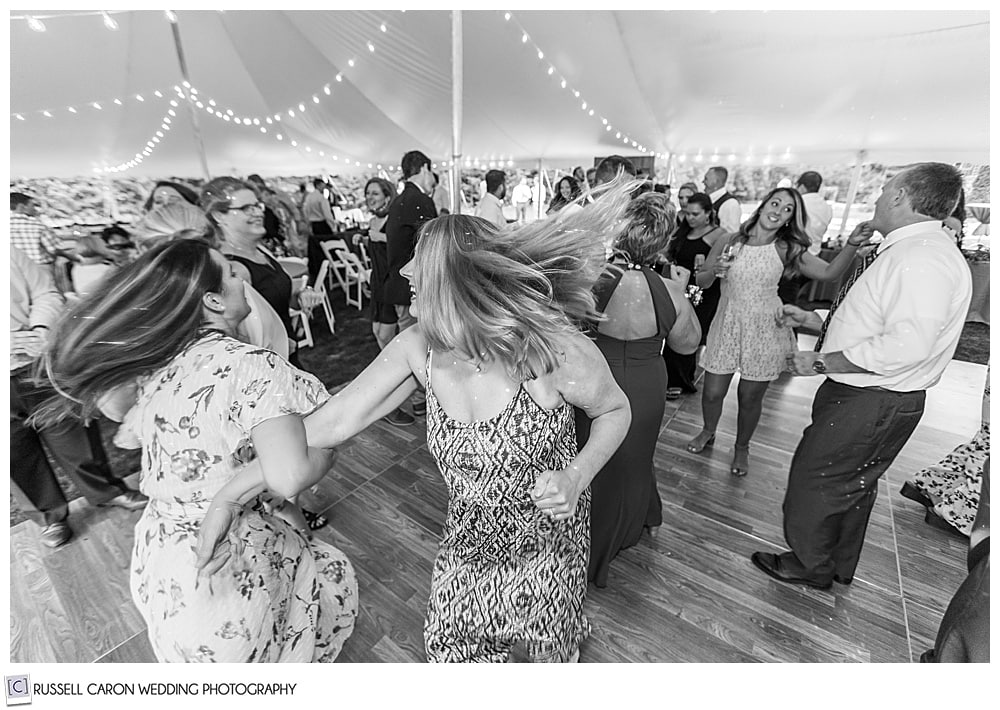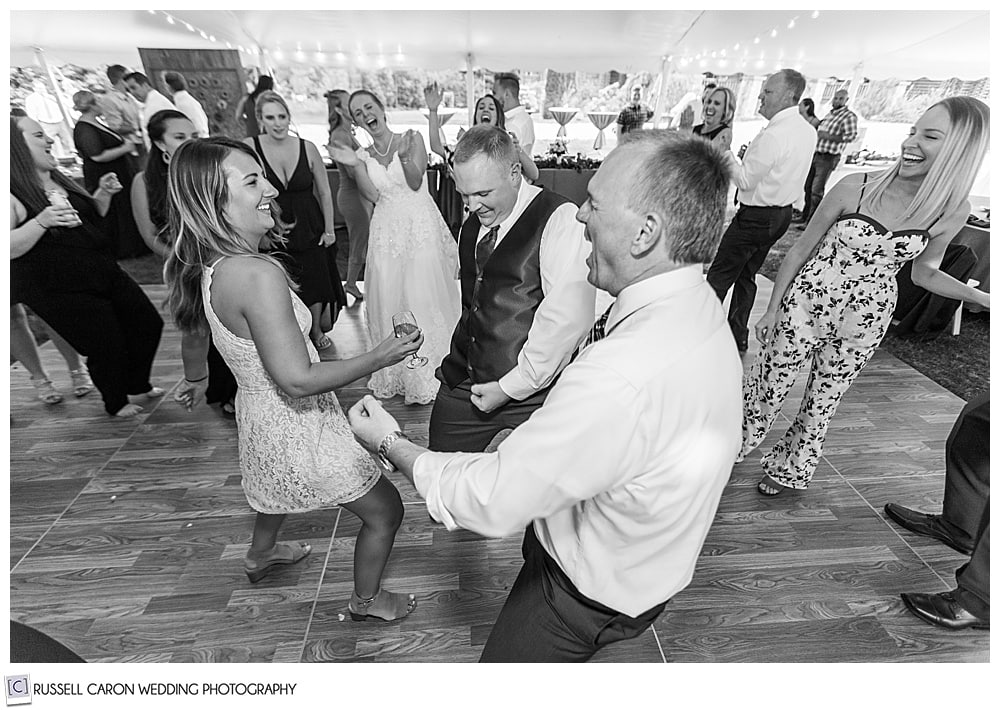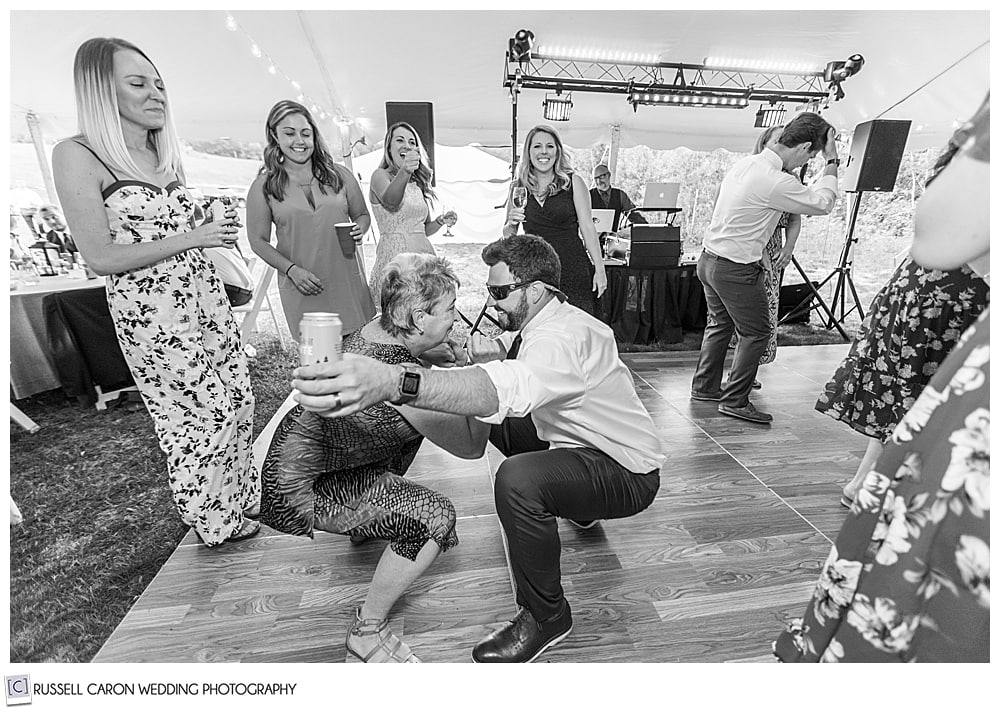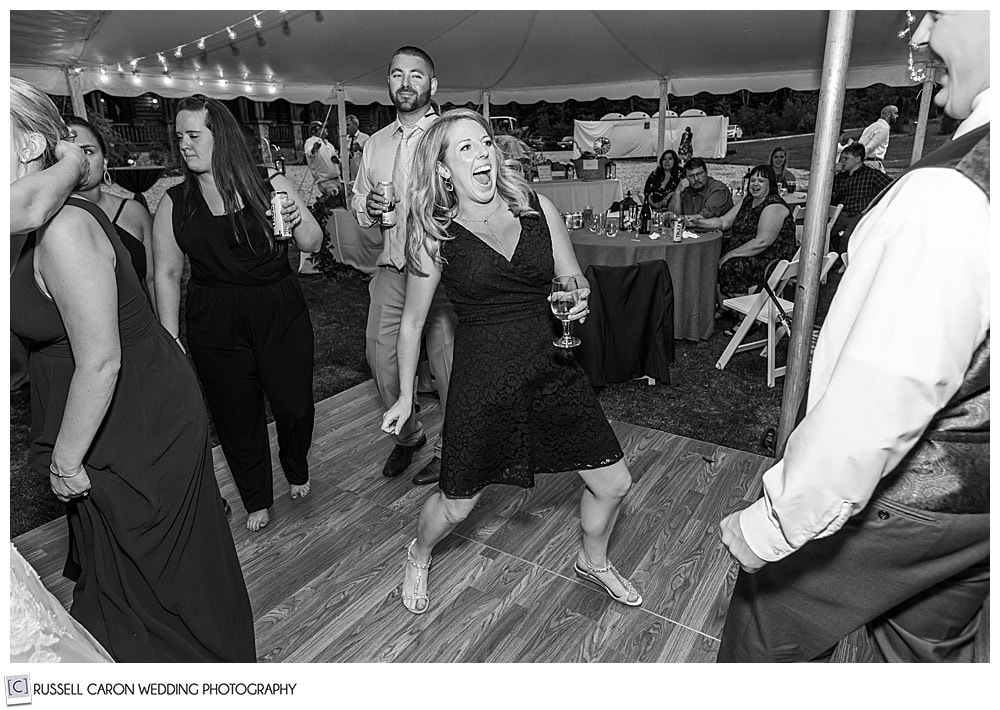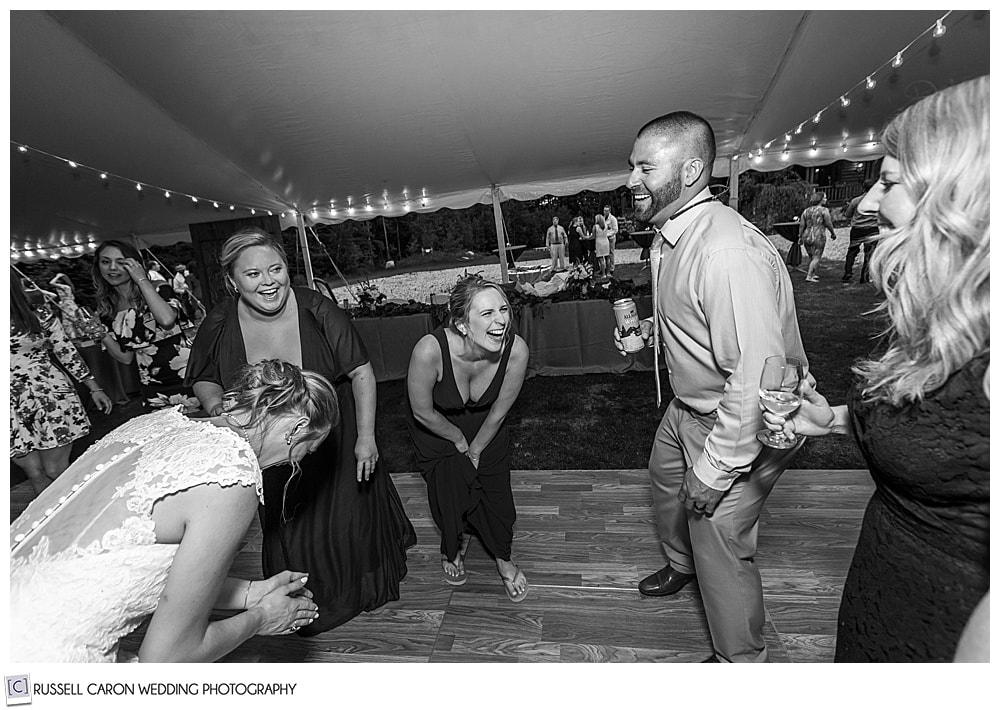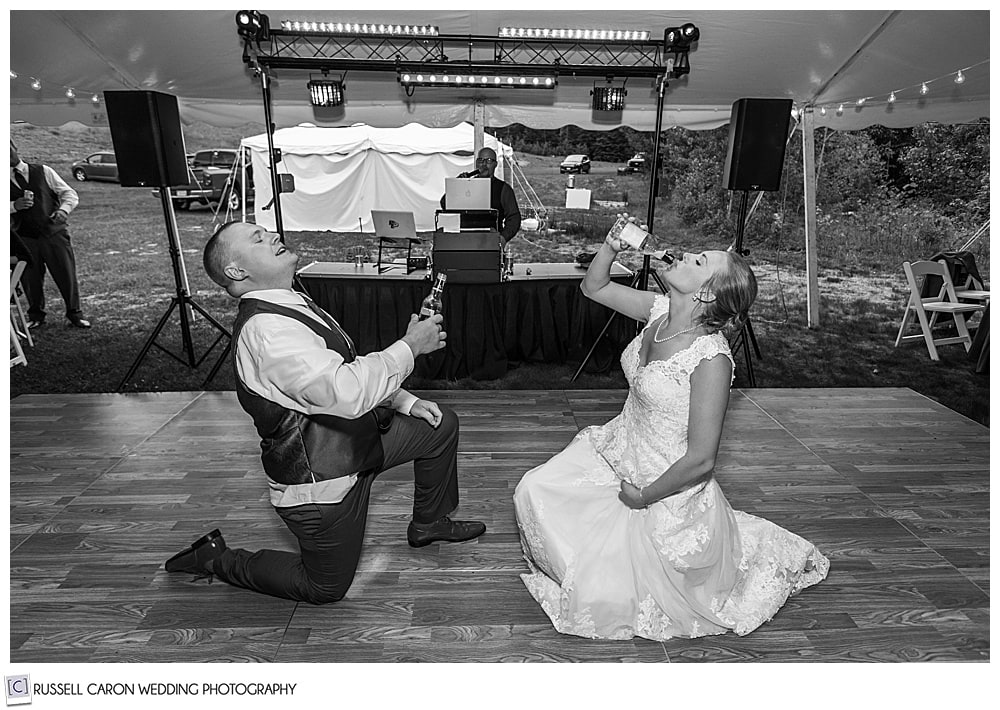 Venue: Moose Lake Ranch
Photographers: Russell Caron Wedding Photography, photographs by Russell Caron and Liz Caron
Officiant: Sims McGrath III
Wedding Bands: Keith Field Goldsmith
Floral Designer: Studio Flora
DJ: Performance Entertainment
Hair and Makeup Artist: Jennifer from I Do Spas
Wedding dress: David's Bridal
Cake: Dorene's Creative Cakes
Catering Company: Good Food Store
Moose Lake Ranch wedding photographers, Russell and Liz Caron, are romantics at heart who love photographing people in love. Are you getting married? No matter where your wedding is located, we'd love to travel there and take breathtaking wedding photos. For more information contact us right away!