Southern Maine Wedding Photographers
Michelle and Tim have been planning their wedding for over a year! Of course they were hoping that the often finicky Maine weather would cooperate. Well, the weather certainly did cooperate!  Saturday, June 27, dawned with clear skies, mild temperatures and sun shining. The day was set up perfectly for a wedding, and did not disappoint. The outdoor ceremony and reception were being held at the Red Barn at Outlook Farm, in South Berwick, Maine, with its' rolling hillsides, lush greens and pastoral setting.  The barn itself, is a modern post and beam, with beautiful wood and stonework. The staff at the Red Barn are professional, friendly and attentive. As Southern Maine wedding photographers, we were looking forward to documenting the day with beautiful photos.
Red Barn at Outlook Farm wedding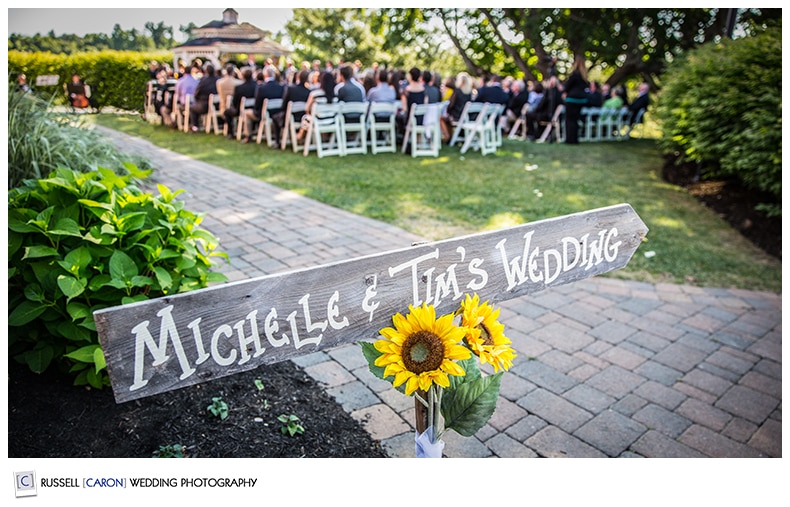 Below two panels, Michelle and Tim during a quiet moment just after their wedding ceremony.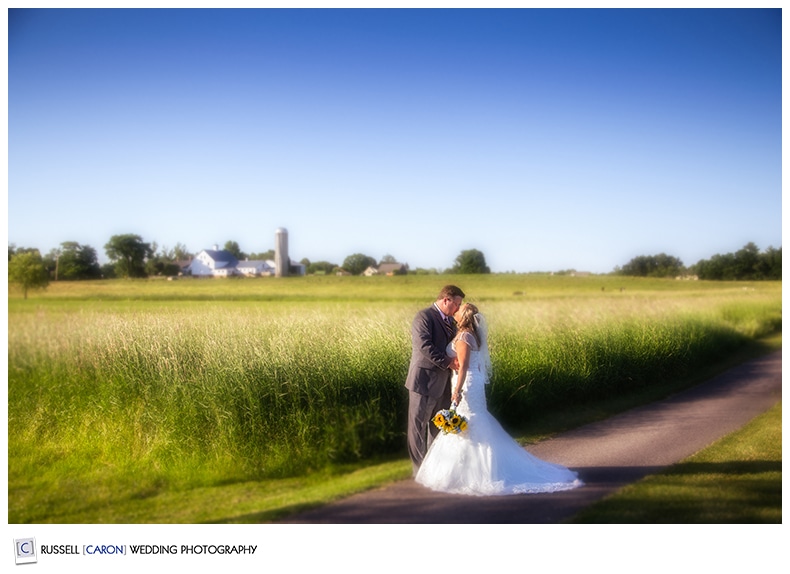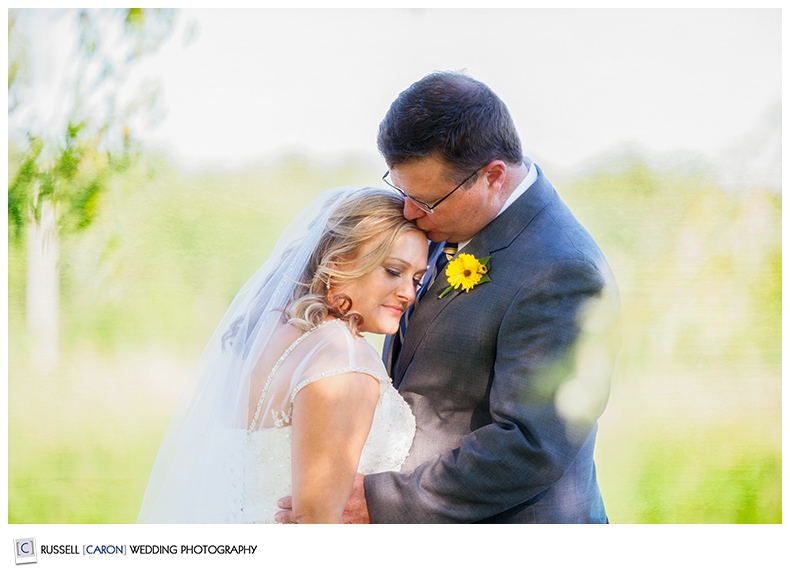 We began the day with the ladies getting ready, below.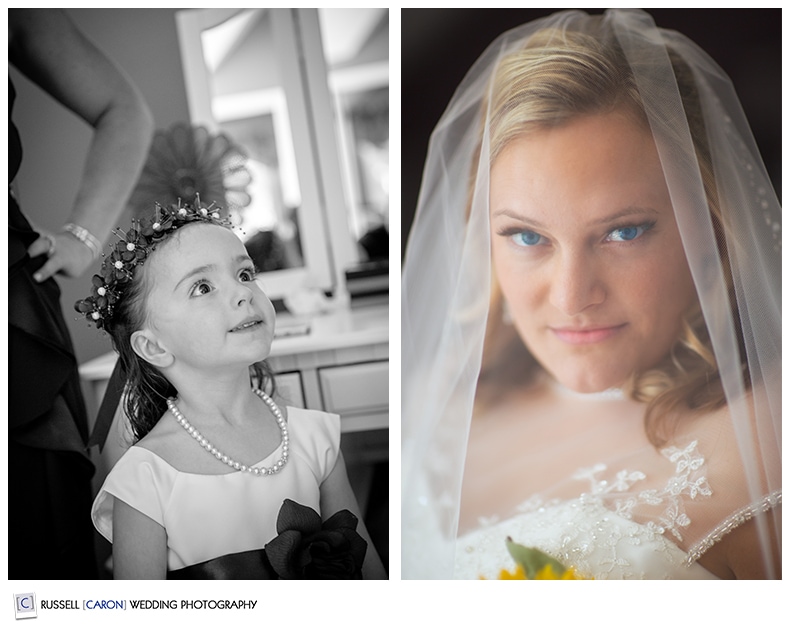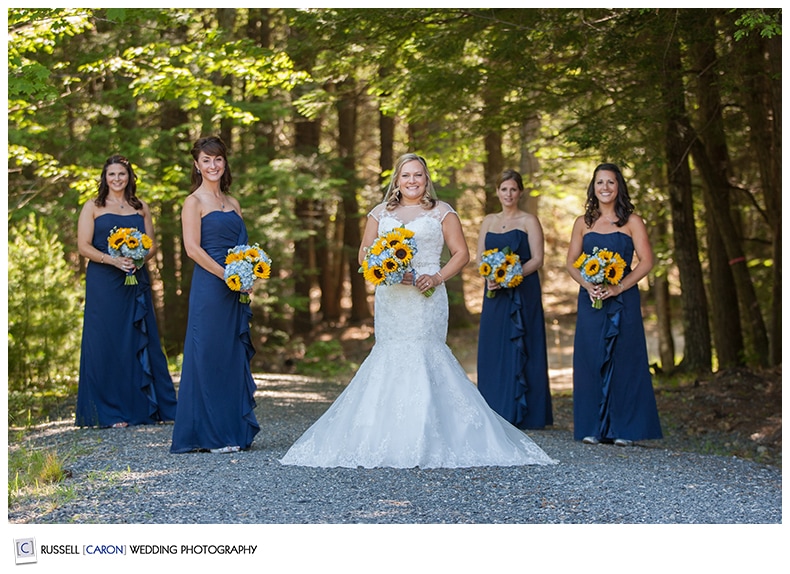 Michelle and Tim had decided to do a wedding day first look at Nubble Light in York Harbor, Maine.  For those of you who are unfamiliar with the term "first look", it's when the couple sees each other before their wedding ceremony, in a carefully orchestrated way. While Nubble Light is not the most private of venues during tourist season, and this day was no exception, we found a spot for this brief but intimate moment to occur.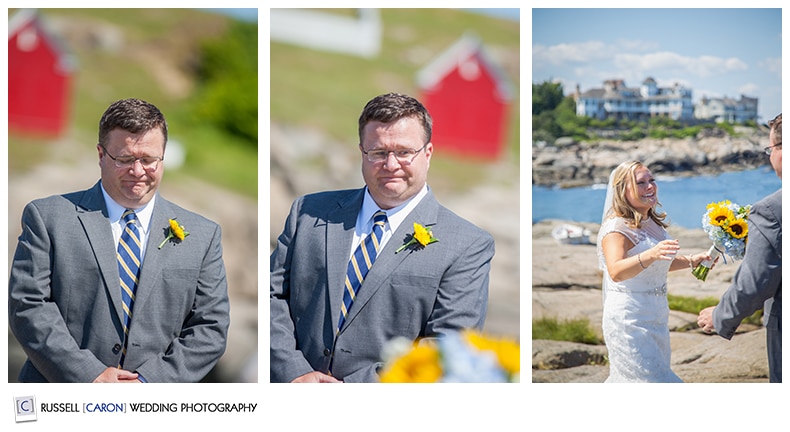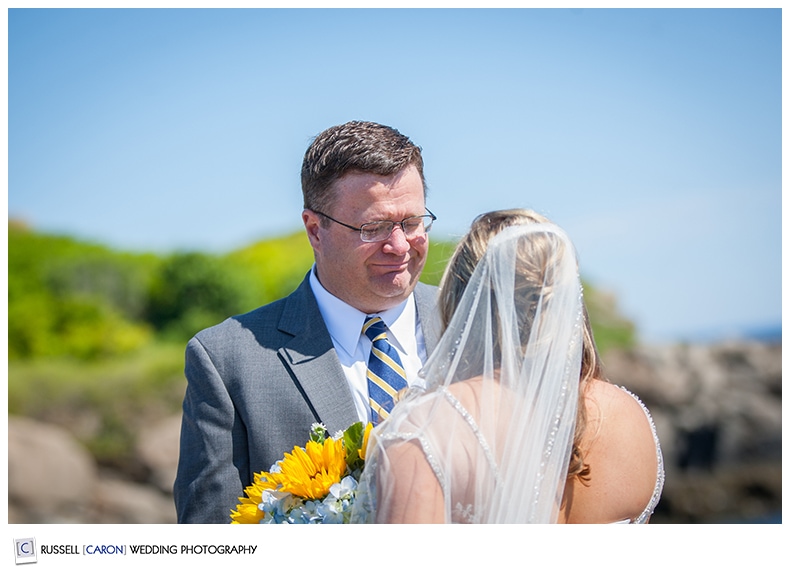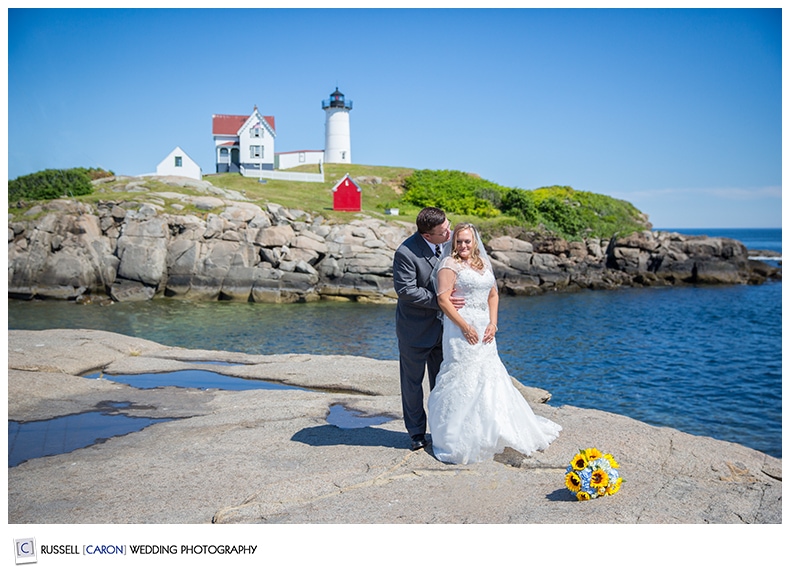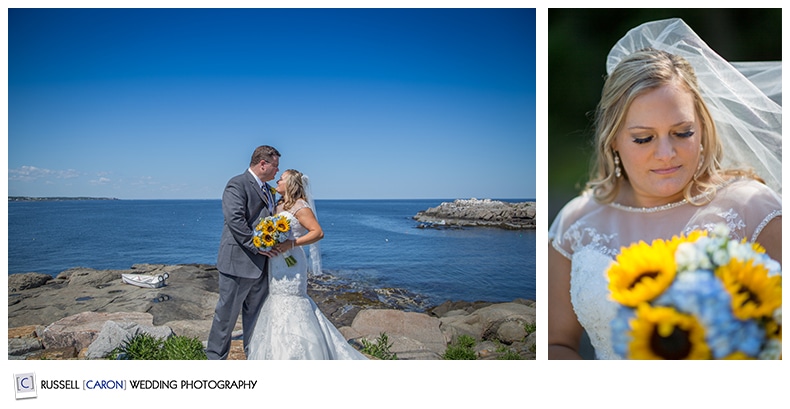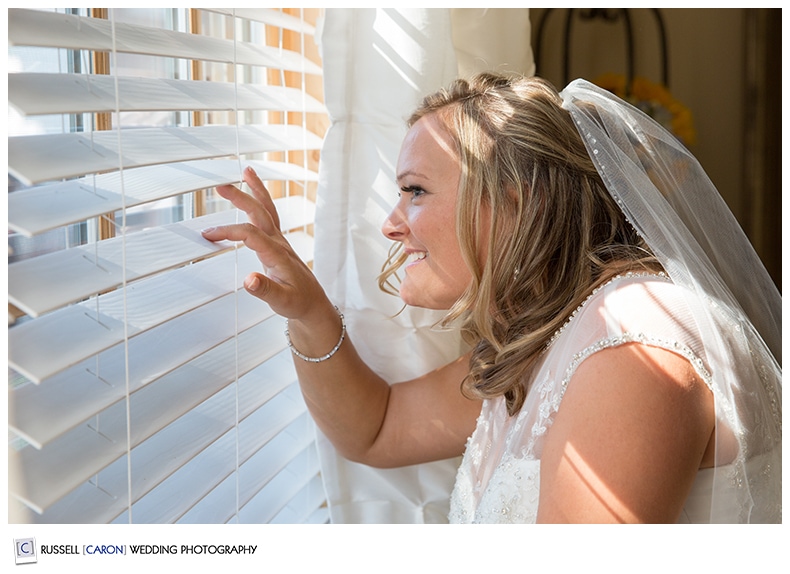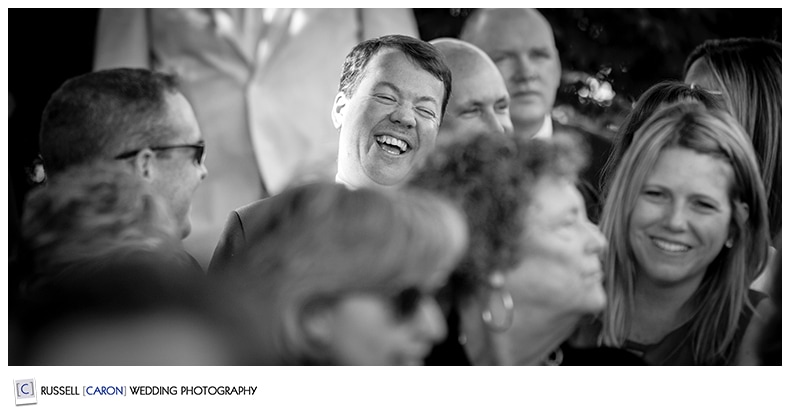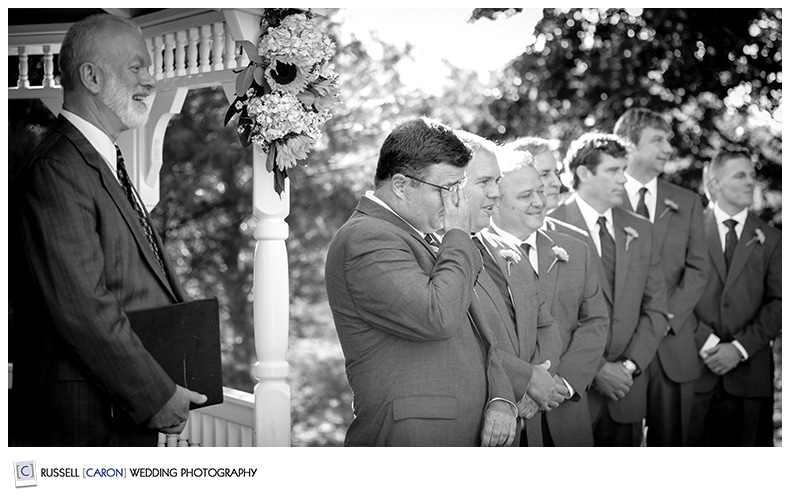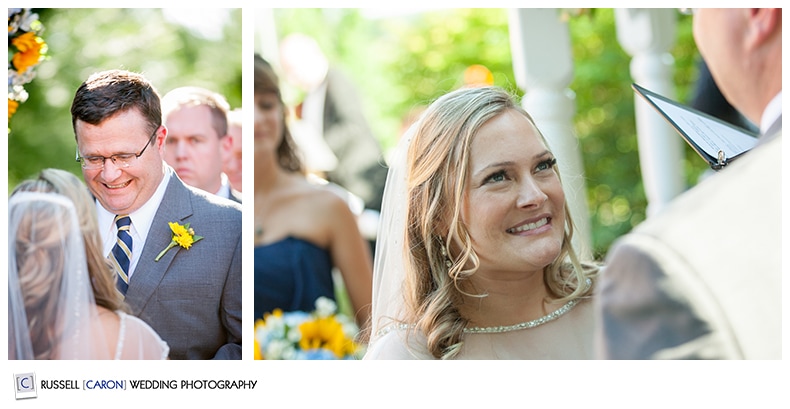 In the photograph below, Michelle and Tim recite their vows in front of their families and closest friends.  Using a fisheye lens, a super wide lens with a nearly 180 degree view,  Russell Caron is able to photograph the entire wedding assembly.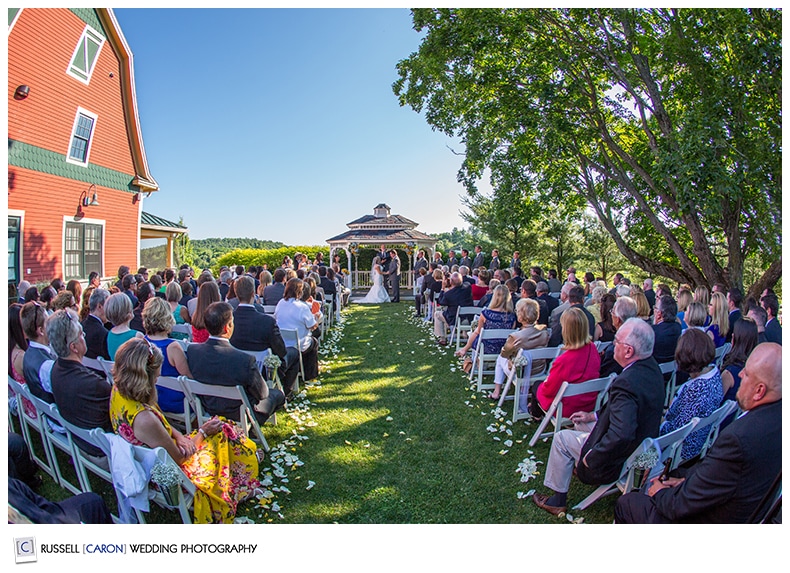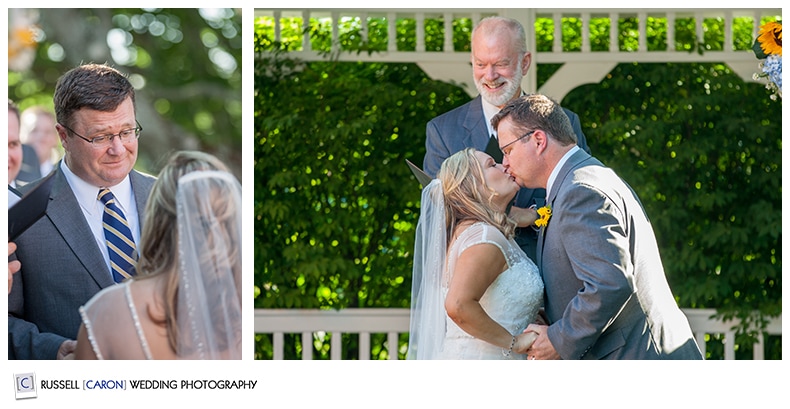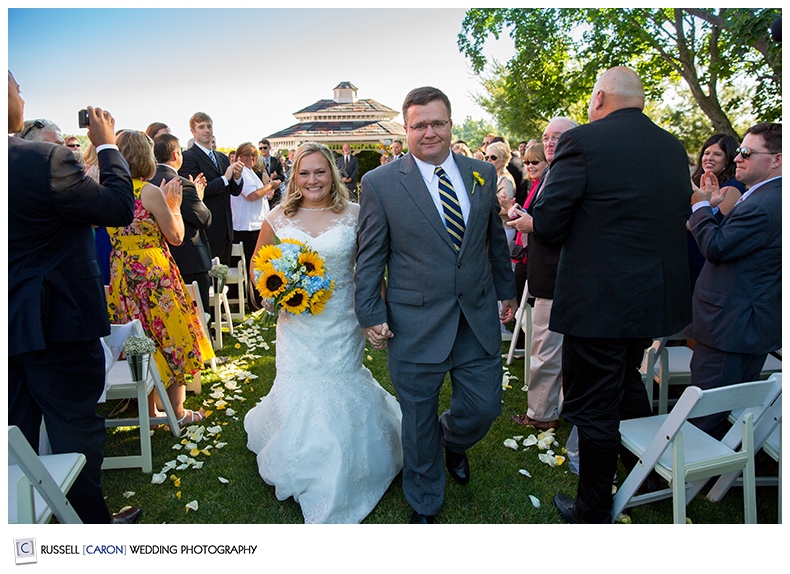 Michelle and Tim are whisked off, below right, in the golf cart. This is often a favorite time for newlyweds as it's often the only time they're essentially alone during the hectic day.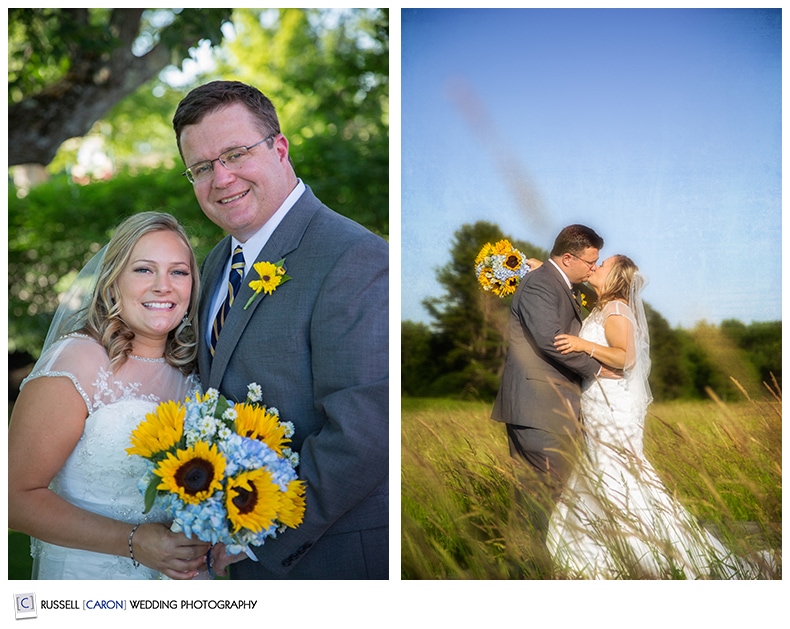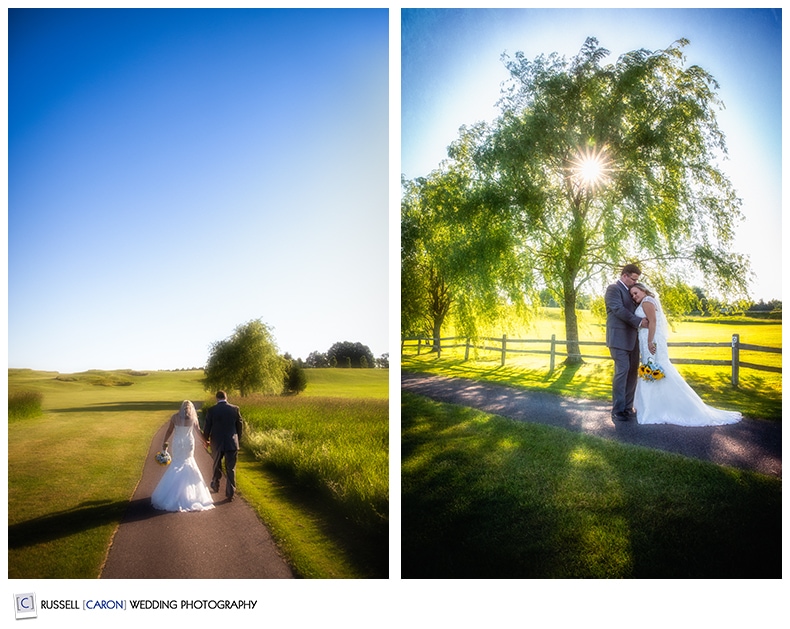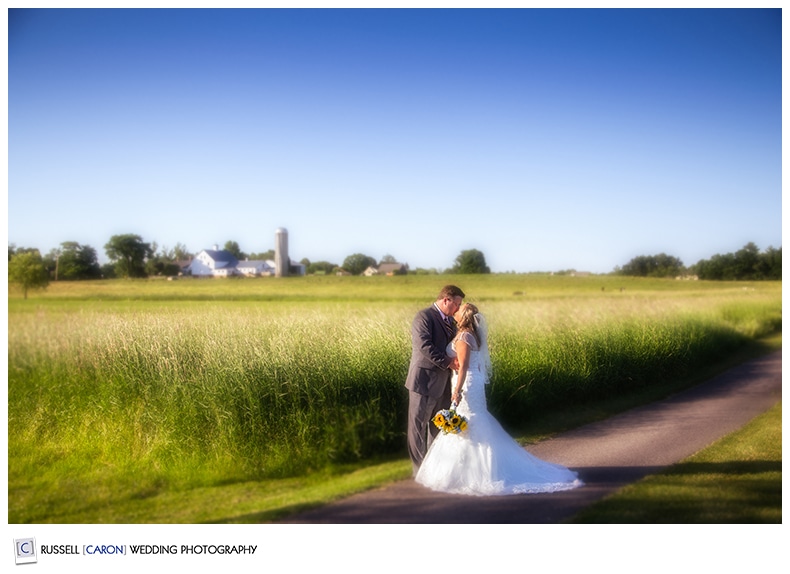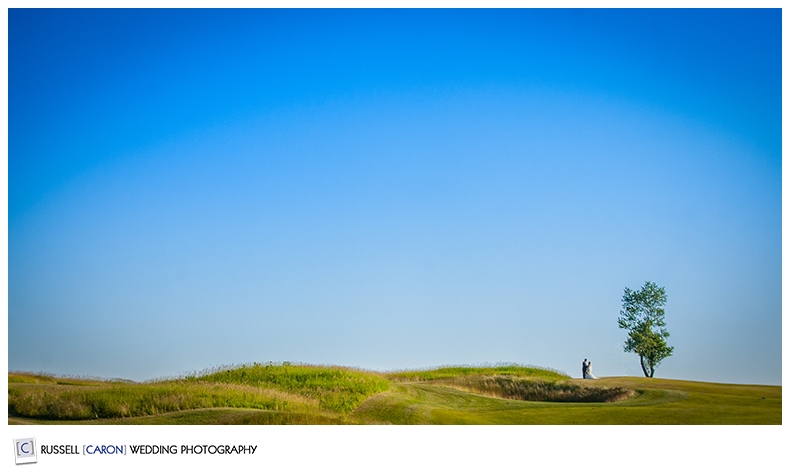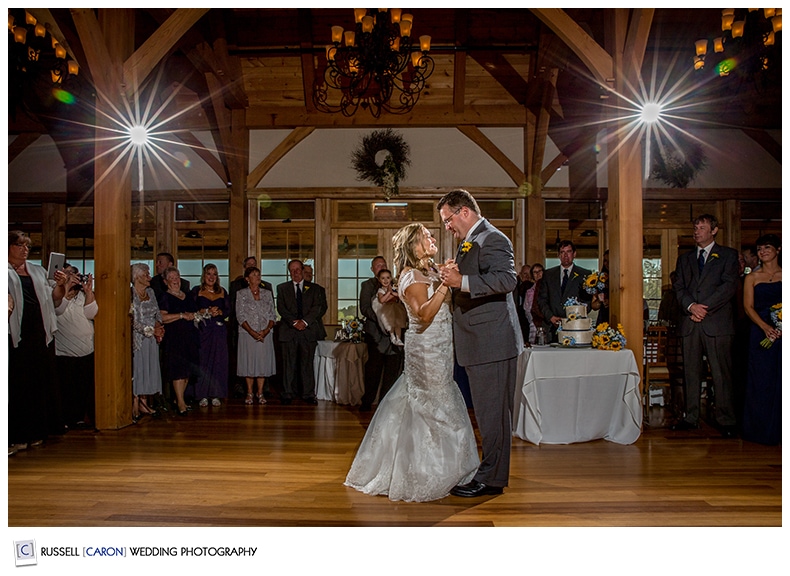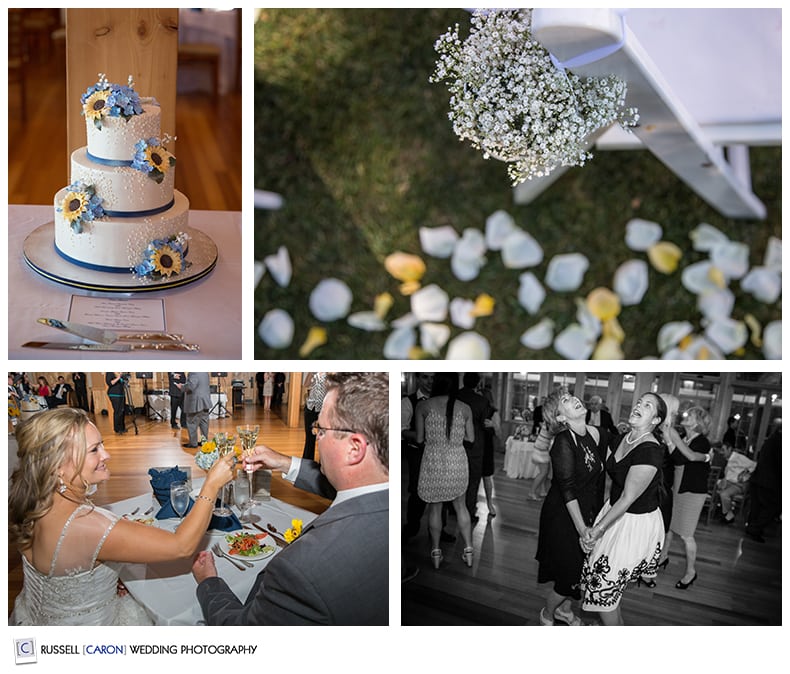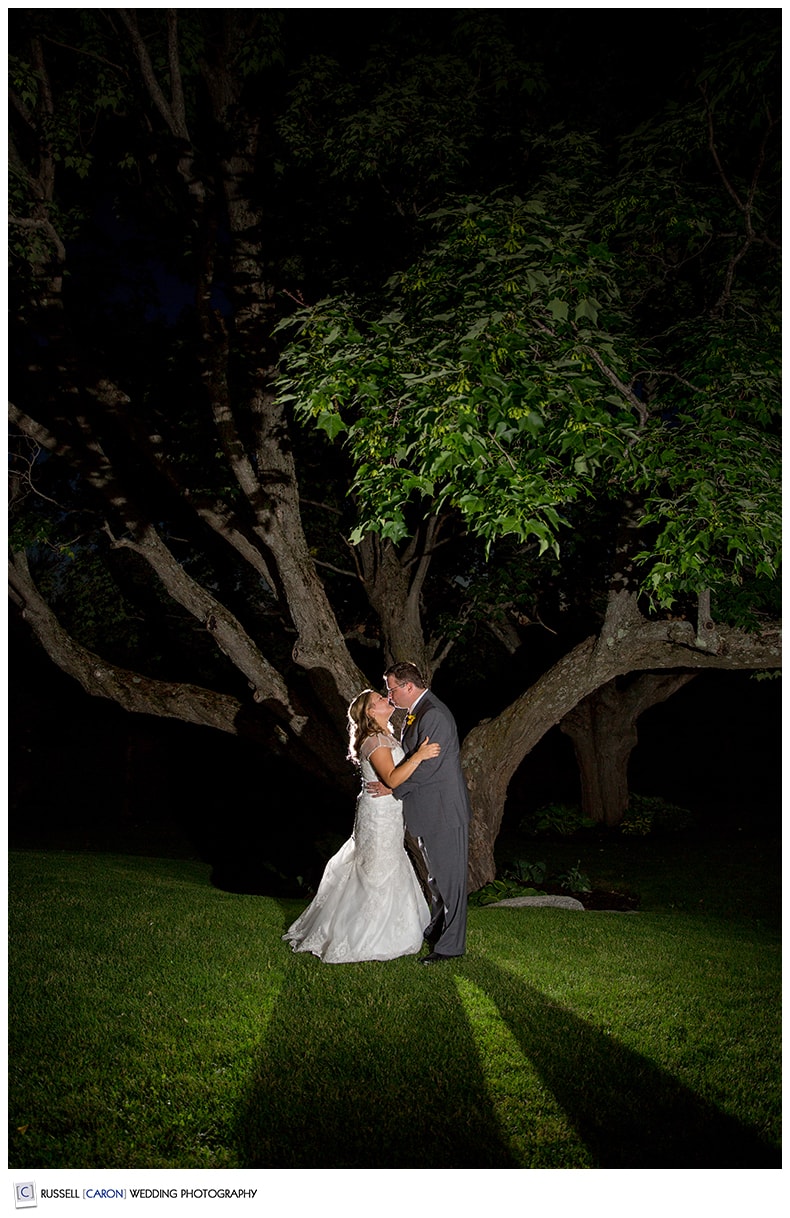 We love shares and comments! If you enjoyed Michelle and Tim's Red Barn at Outlook Farm wedding, by Southern Maine wedding photographers Russell and Liz Caron, please comment below and/or share. Thank you!
Southern Maine wedding photographers, Russell Caron Wedding Photography, put the fun into wedding photography for Maine wedding couples.  Getting married? Let us join your wedding and help in creating the perfect lifetime memories of your big day.  For more information, please contact us right away!