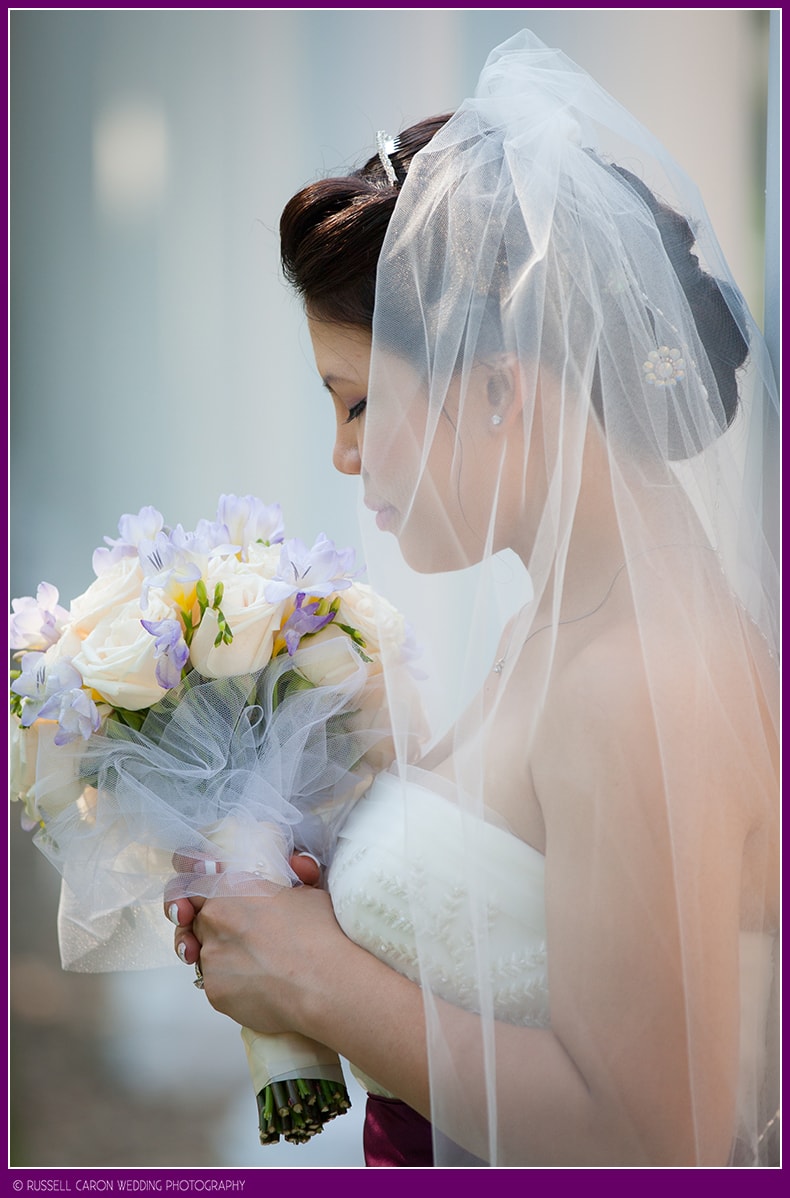 Burlington Massachusetts Wedding Photographers
We first met May and Steve when they came to Maine earlier in the spring for their engagement photo session.  They are such a sweet and fun couple and we ended up with many wonderful photos.  Their wedding was June 23, in Burlington, MA, and as Burlington Massachusetts wedding photographers, we were excited to see them again.
Sunday arrived and with it came summer weather; hazy, hot and humid was the forecast for the day. We were happy that the ceremony and reception were going to be held indoors at Cafe Escadrille.  We  entered the cool lobby and were directed to a suite on the lower level.  We descended the circular stairway, making plans to use it at some point (or points!) during the day.  With its stone wall, high windows, dark red carpeting and dropped chandelier, the stairway would be a perfect place to photograph a full-length bridal portrait.
May and Steve had also just arrived and were carrying May's gown and bags and boxes of wedding day paraphernalia to their suite.  This bride and groom, Thai and Korean respectively, were going to be dressed in gown and suit for the ceremony, but were later going to be changing into traditional Korean dress.  We were very much looking forward to capturing some wonderful images on this very special day.
We busied ourselves with the typical wedding day photography, including the bride's details.  The shoes were displayed and photographed, the rings were presented in a beautiful wooden box and duly photographed.  The gown was donned and the buttoning of the dozens of tiny buttons began.  The bride and groom had decided to not see each other after they were dressed in their wedding attire.  We were very careful to notify each of them when we were re-positioning around the building.  We tried to keep the bridal party mostly inside, as we didn't want them to swelter in the heat, though we occasionally slipped outside to take advantage of the walkways and stone wall around the property.
The circular stairway did indeed prove to be perfect for photographing May in her gorgeous gown, with its flowing train.  She ascended and descended and as we clicked away, we knew we had captured some beautiful shots.  We also decided to do the family formals in this location, since the lighting was working to our advantage.  In quick succession we had the family members stand dutifully side-by-side as we photographed them smiling brightly.
At the appropriate time, we took up our places in the room where the ceremony would be held, cameras ready.  This was a close and intimate room and we tried to be as discrete as possible.  The flower girl gleefully dropped her petals as we all smiled.  The beautiful bride advanced and the service began.  The priest recited the service in both English and Korean for the benefit of all assembled.  The rings were exchanged and a kiss was given.  May and Steve were married and their families and friends were ready to celebrate!
There were fun toasts and speeches, the music played softly in the background, allowing for easy conversation.  The bride and groom had their first dance as many of their guests gathered around.  Cameras, iPads, and cell phones were on hand to record the happy couple softly swaying on the dance floor.  At one point May and Steve left the room, to return wearing traditional Korean dress, characterized by bright colors and simple lines.  We took them outside with some off-camera flash lighting that helped accentuate their colorful attire.
At the end of the day we left feeling very privileged for the opportunity to meet this sweet and charming couple, and very blessed to capture their important day for them to remember forever.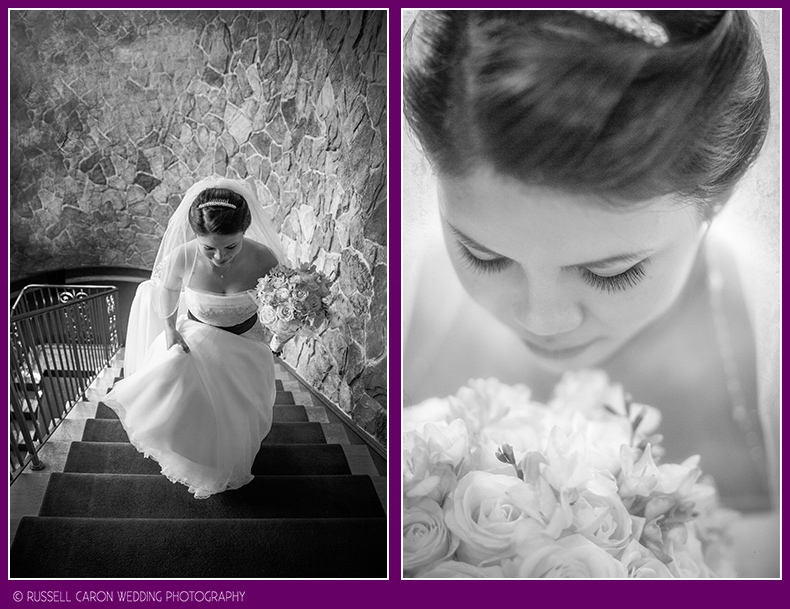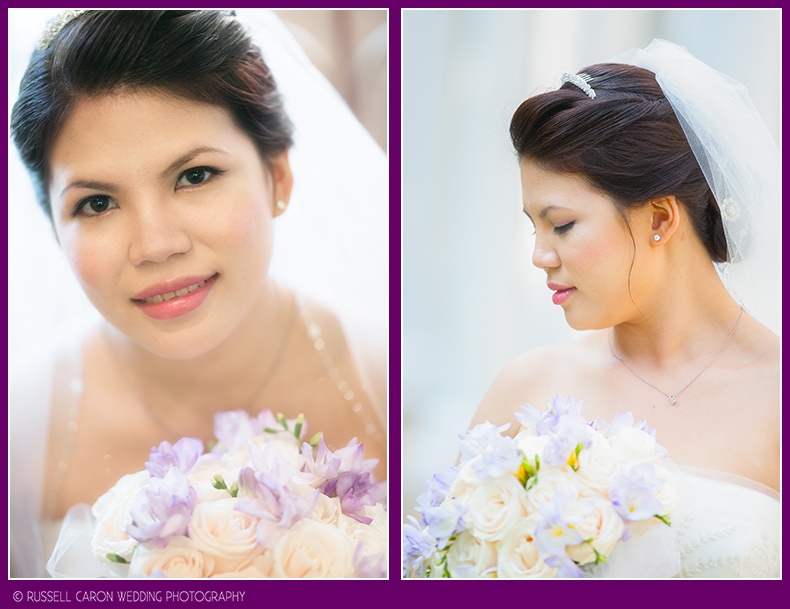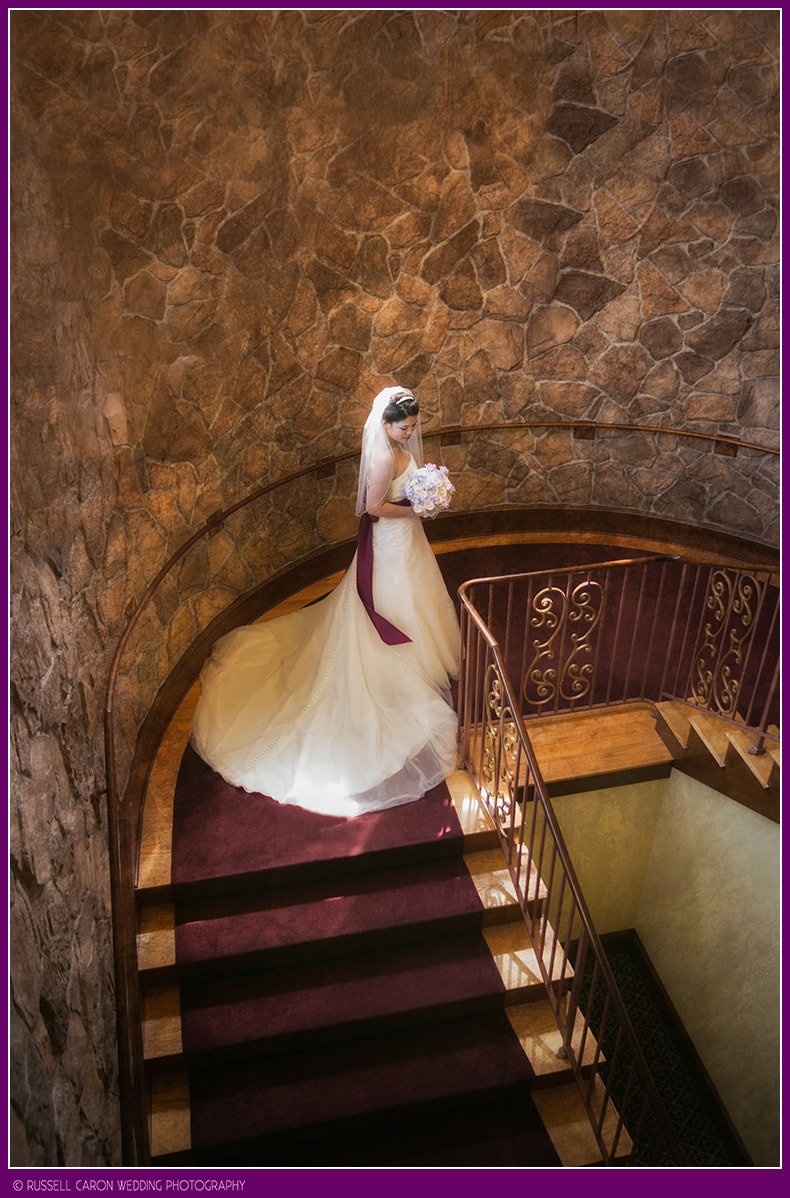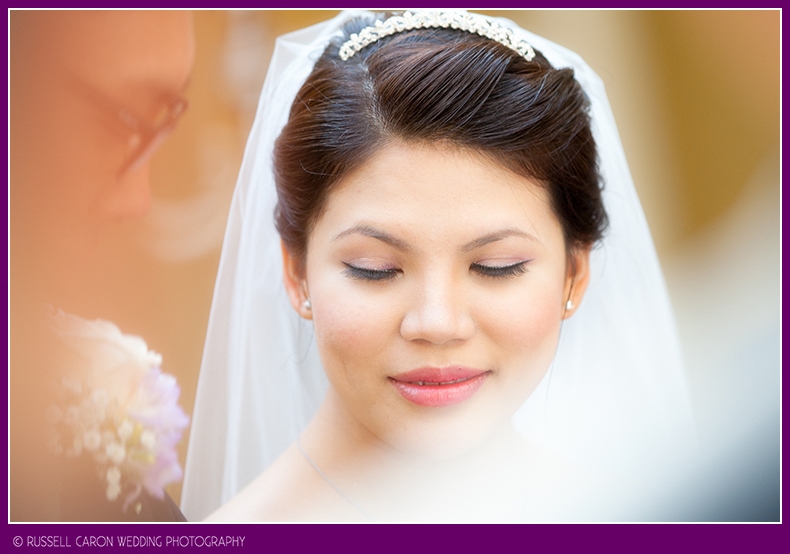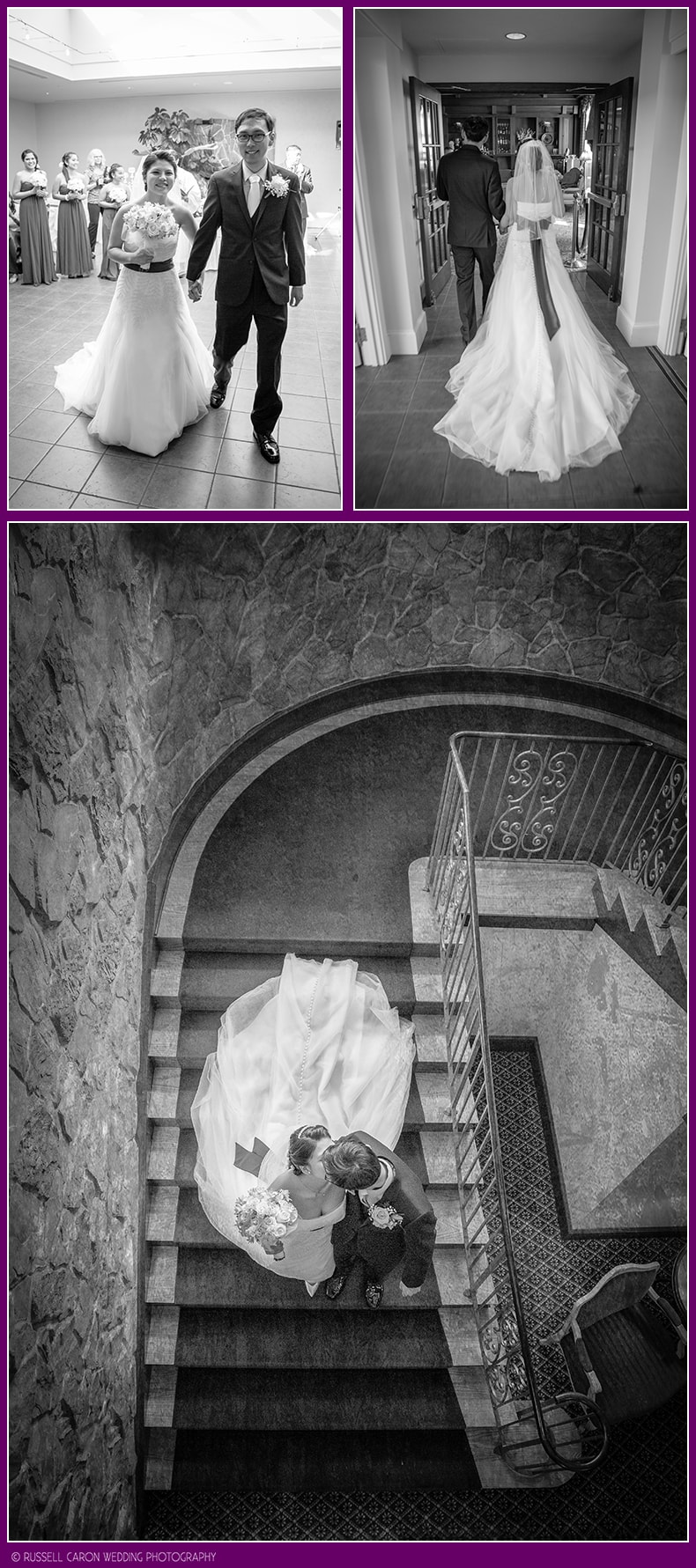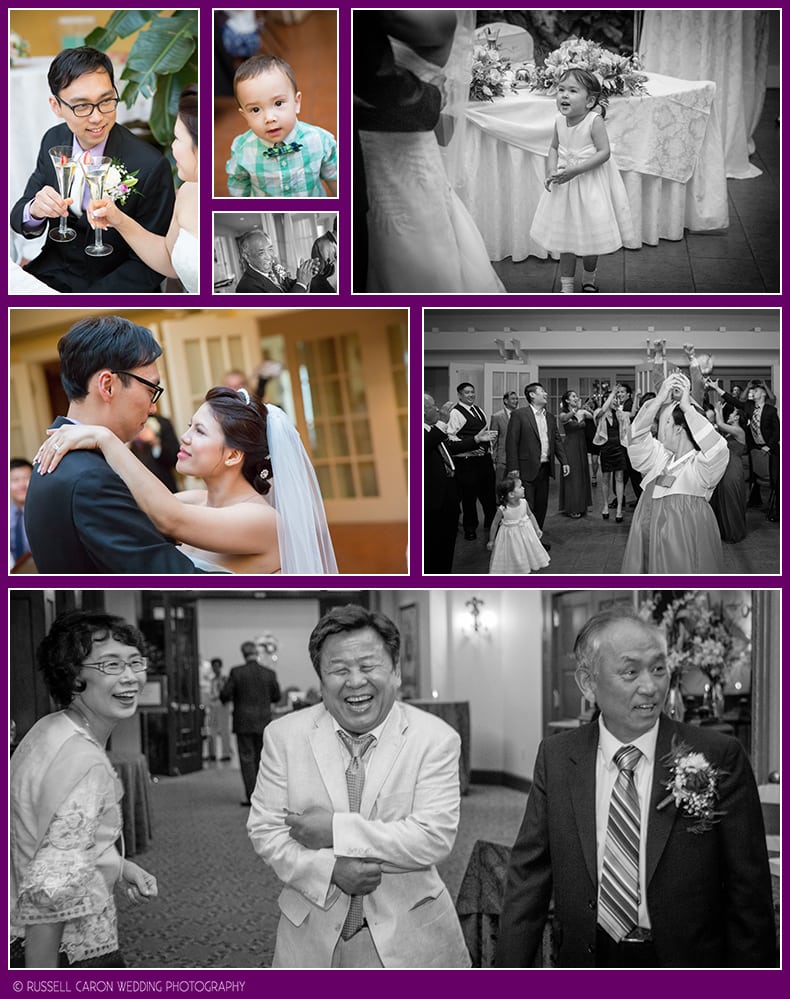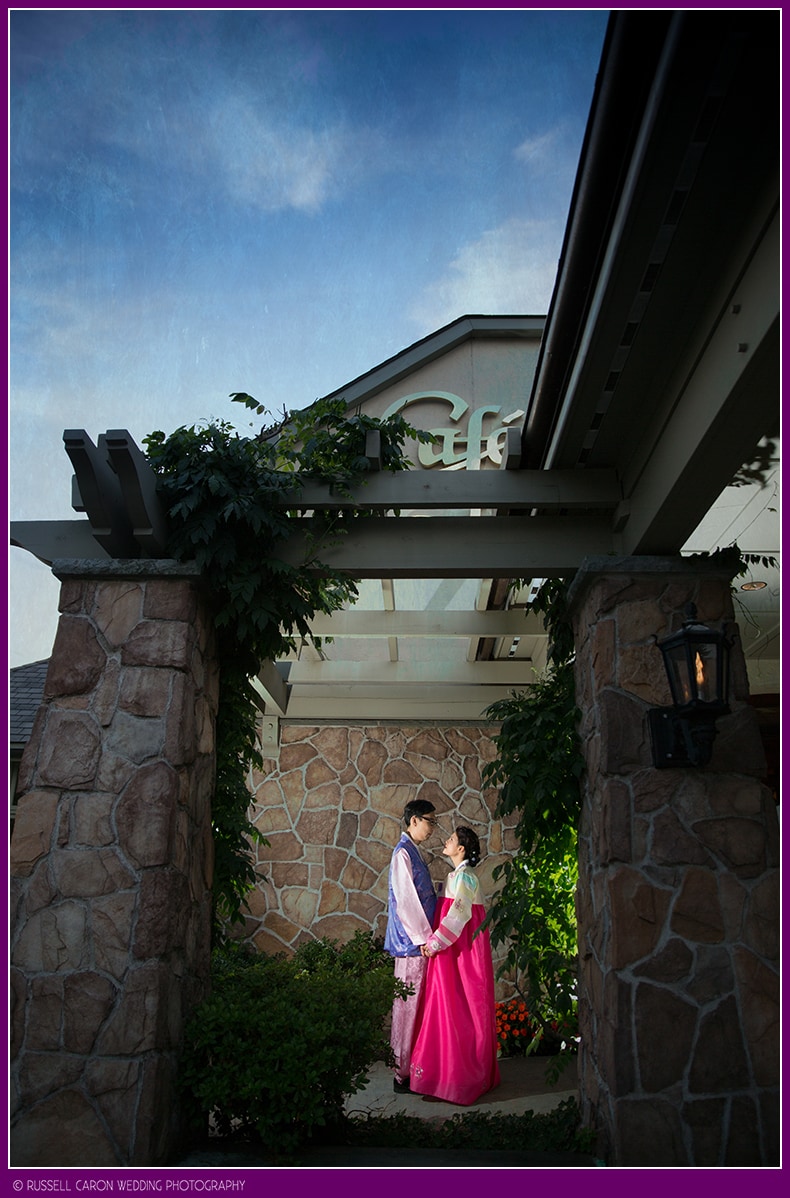 Russell Caron Wedding Photography puts the fun into wedding photography for Maine wedding couples.  Feel the love as this dynamic pair effortlessly capture each of your cherished moments, producing natural poses and unparalleled art for your special day.  For more information, please contact us right away!