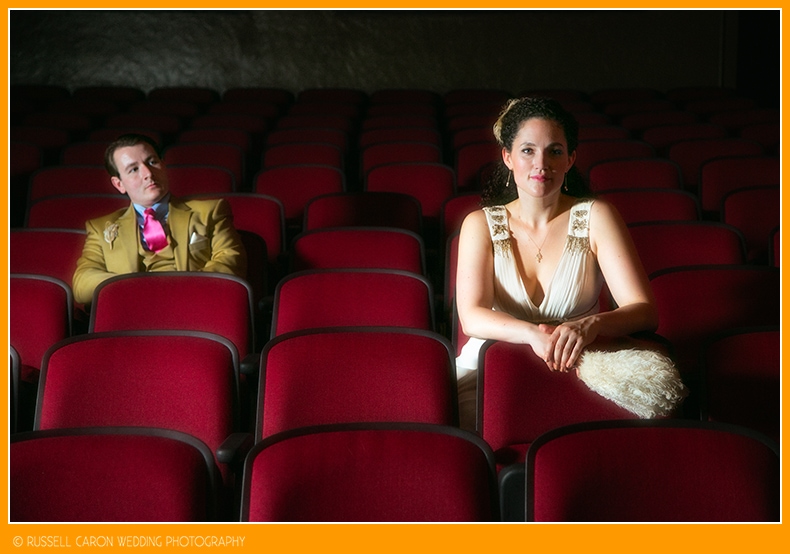 State Theatre Wedding
Quick!  Where's one of the most unique wedding venues in Portland, Maine?  Our answer:  The State Theatre on Congress Street.  Seriously!  If you find it difficult to envision, don't worry, we felt the same way.  The State Theatre is for movies or concerts, not weddings, we thought to ourselves.  Were we ever wrong!  And delightfully so.  Read on for the details of this lovely State Theatre wedding!
We met up with Christopher and Lucy a few days before their wedding, outside the venue at 609 Congress Street, in the heart of Portland's Art District.  We were ushered inside by Fayth Preyer, the Events Director.  We loved Fayth's can-do, easy going attitude and she could not have been nicer, or more helpful.  As we walked through the theatre, we were struck by the vibrant murals, ornate moldings, bold colors and unique ambiance.  We could hardly wait to photograph a wedding in this vintage cinema!!  These details don't register when the theatre is full of concert-goers pressing to get the best seats to see a favorite band.
We talked through the timing of the wedding, going through Christopher's extensive list.  (He was refreshingly organized, which we appreciated immensely).  We talked about the placement of the photographing, champagne reception, ceremony, cocktails, dinner and dancing.  But we were still finding it difficult to grasp how the theatre was going to be converted into a beautiful wedding venue.
Their wedding day arrived and, being early to arrive, we found ourselves once again inside an empty State Theatre.  Throughout the day as vendors arrived, we saw the gradual transformation take place.  Tables were set with white cloths, bright yellow runners and flowers.  The band The Clique was on stage testing the sound equipment and lighting.  Food stations and bars were neatly constructed.  Strings of white lights were entwined around railings, chairs were lined up.  It looked stunning!
The "I wills" were said, the reception began, food was passed, glasses clinked, laughter abounded, the band played and the dance floor came alive.  What an amazing day for a warm and wonderful couple, their families and friends.
We're so happy that Christopher and Lucy were able to see beyond the obvious, and bring their wedding vision to life at the State Theatre!
Every step of the way, Fayth worked her magic.  Quietly, efficiently, unobtrusively she took care of details, jumping in to answer questions or lend a hand.  We look forward to our next assignment at this magical, unique and very wonderful place!
Venue:   www.statetheatreportland.com | Hair and Makeup:  www.facebook.com/abogannanhair |
Bride's Dress:   | Bridesmaid's Dress:   www.jcrew.com | Catering Company:  www.amfcatering.com
The Band:  The Clique – from Rhode Island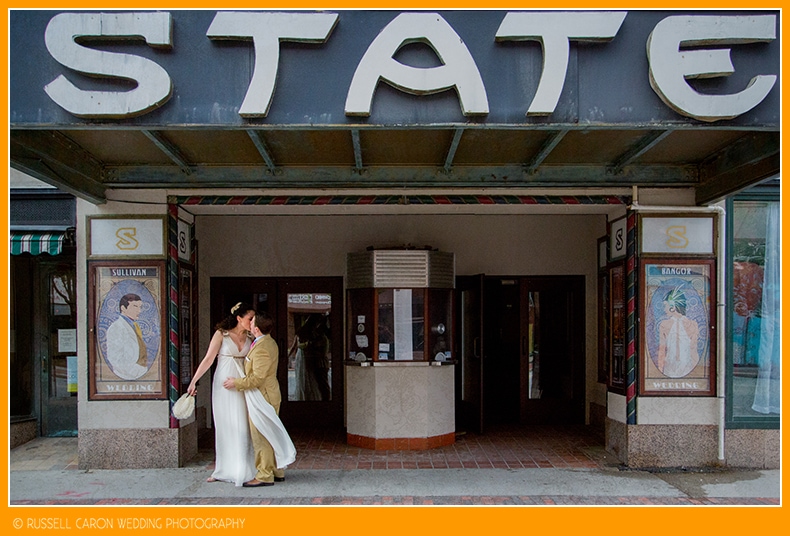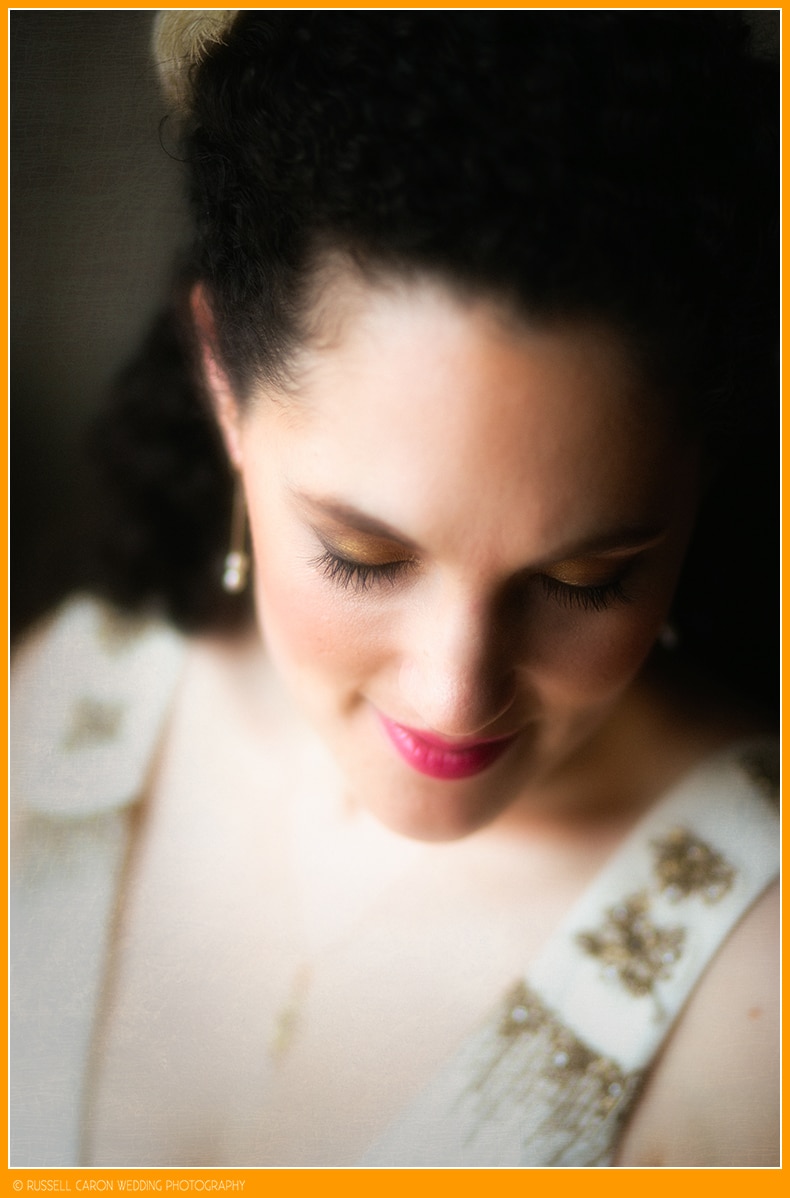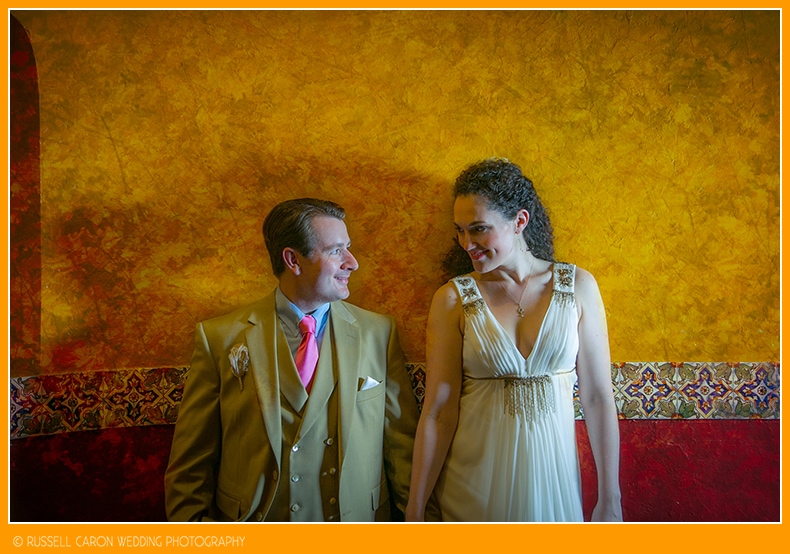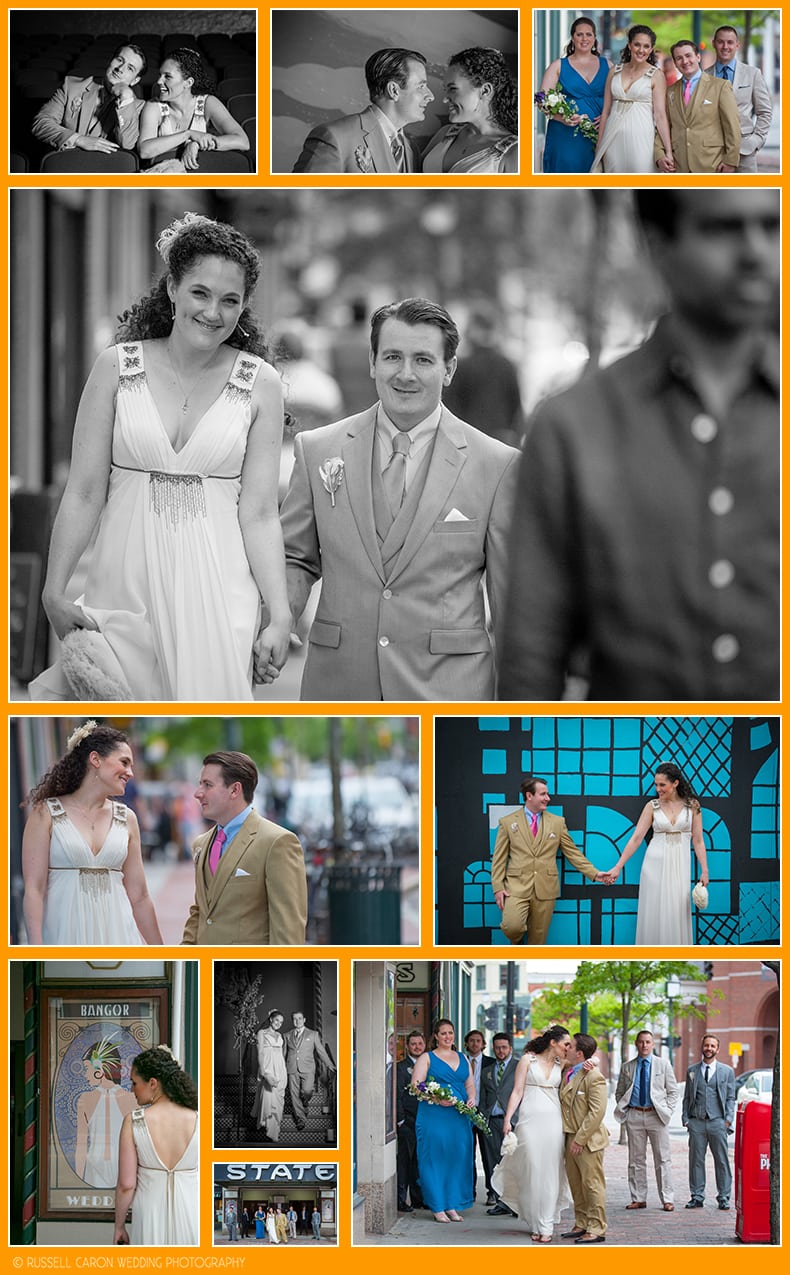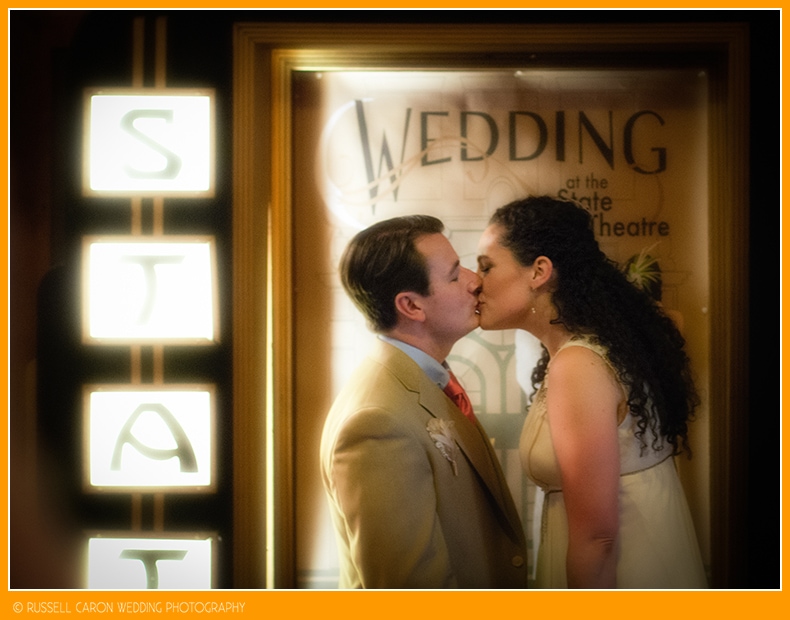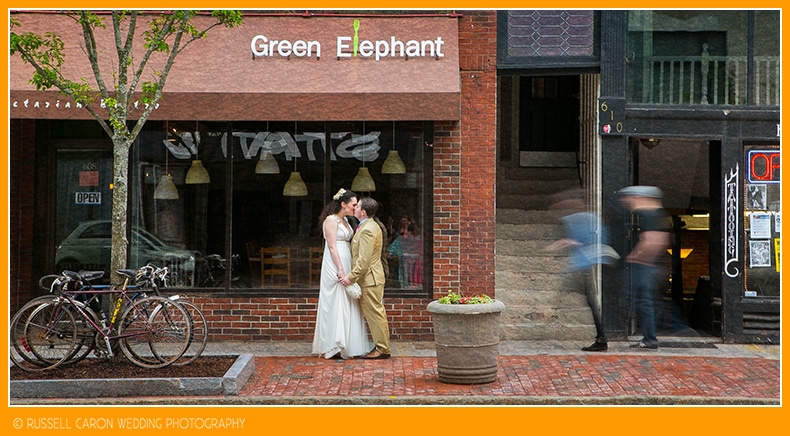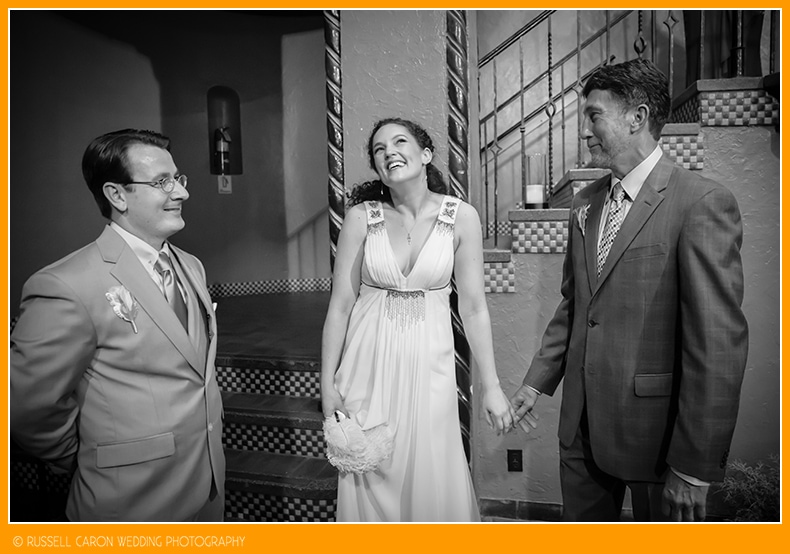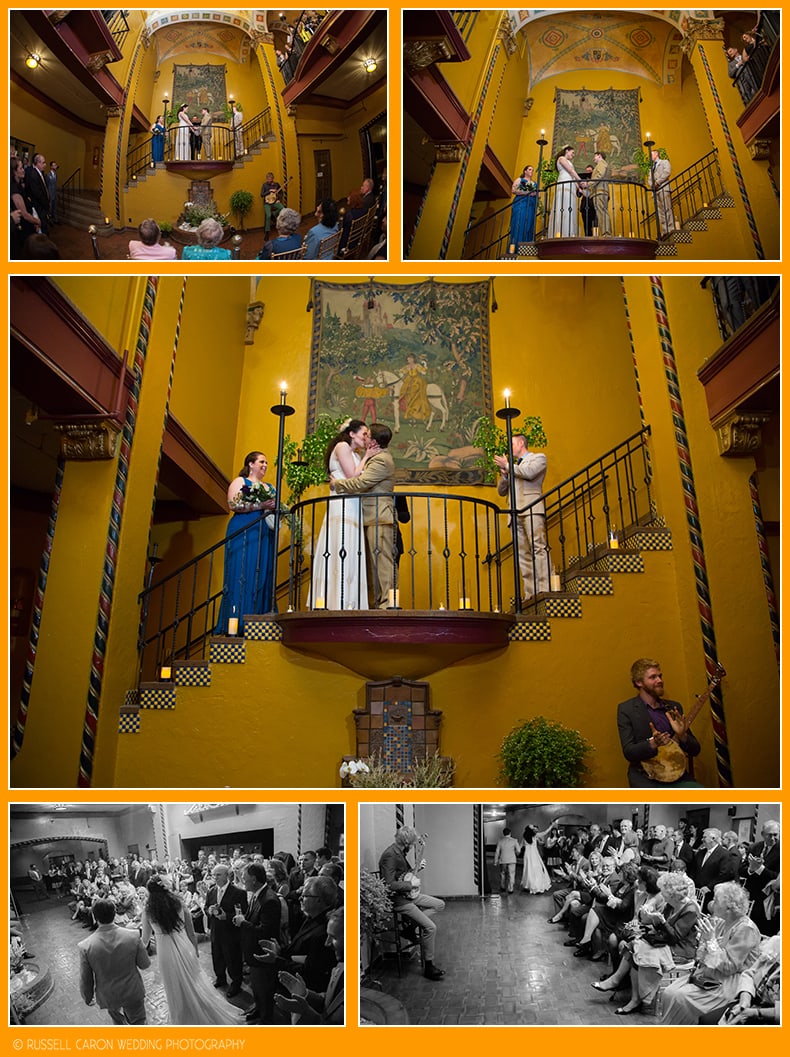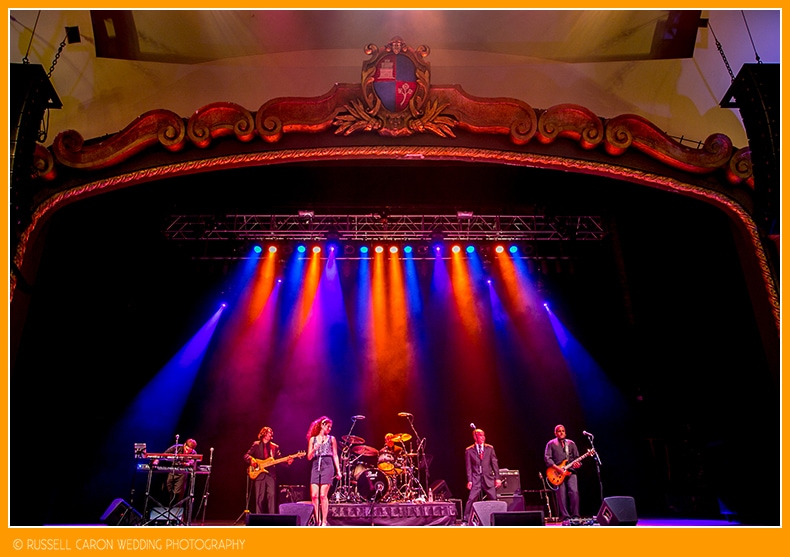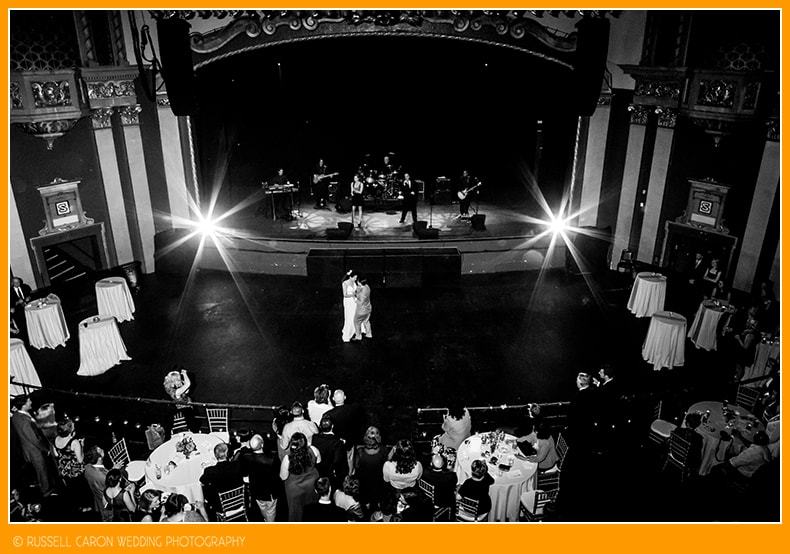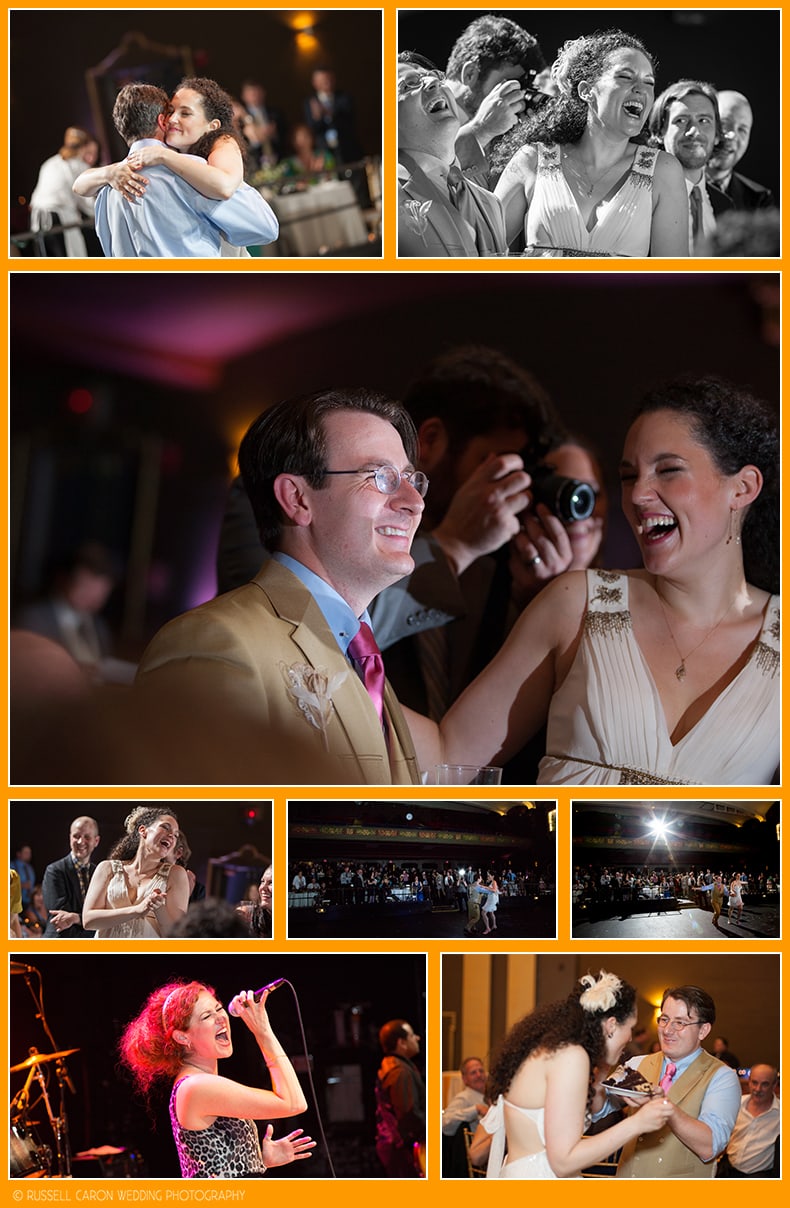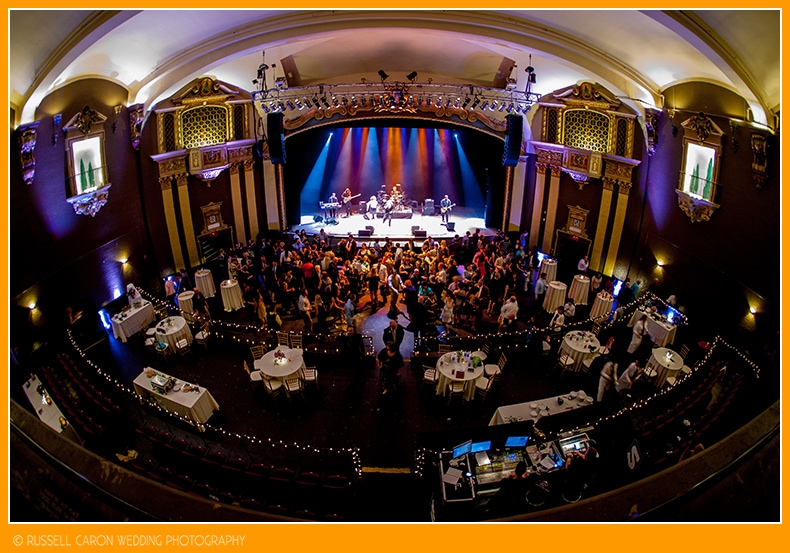 Russell Caron Wedding Photography puts the fun into wedding photography for Maine wedding couples.  Feel the love as this dynamic pair effortlessly capture each of your cherished moments, producing natural poses and unparalleled art for your special day.  For more information, please contact us right away!