Maine Elopement Photographers
Chris and Rick eloped on a beautiful spring afternoon in late May, 2014 in Kennebunkport, Maine.  They wanted to do things right, and they pulled off one of the nicest elopements these Maine elopement photographers have ever seen.
The stage was set at The White Barn Inn in Kennebunkport, a charming, European style boutique hotel, dedicated to hospitality and personal service.  On site is the renown White Barn Inn Restaurant, a AAA five diamond, Forbes five star fine dining establishment, where the finest of local ingredients are exquisitely prepared.  The Inn also boasts a spa which has been touted as one of the best in the region.  What a very special way to begin your new lives together!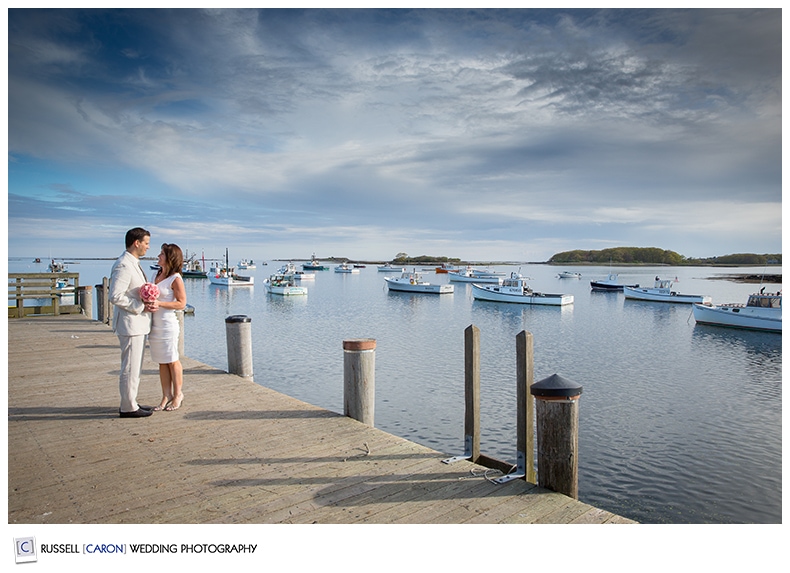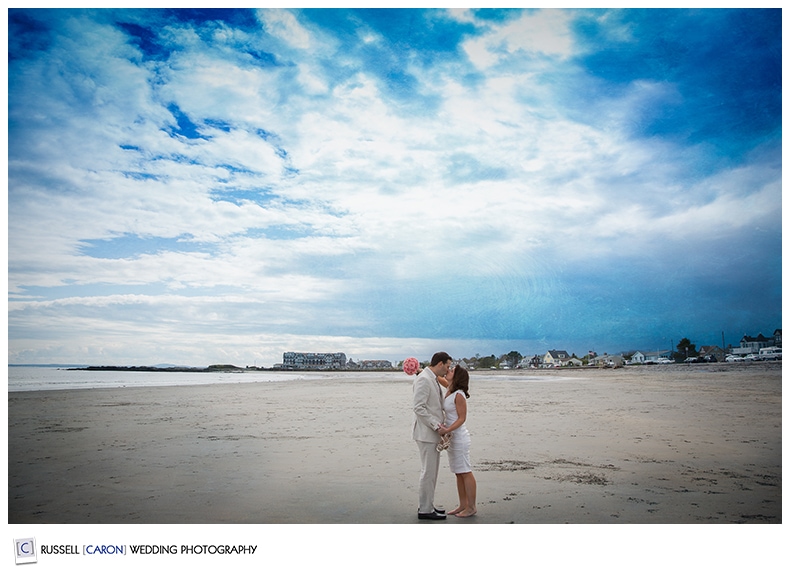 The ceremony, above, took place on a beautiful sliver of land on Ocean Avenue in Kennebunkport.  (below) Julie Draper provided her usual heartfelt and personal touches to her services as wedding officiant.  And, check out that view!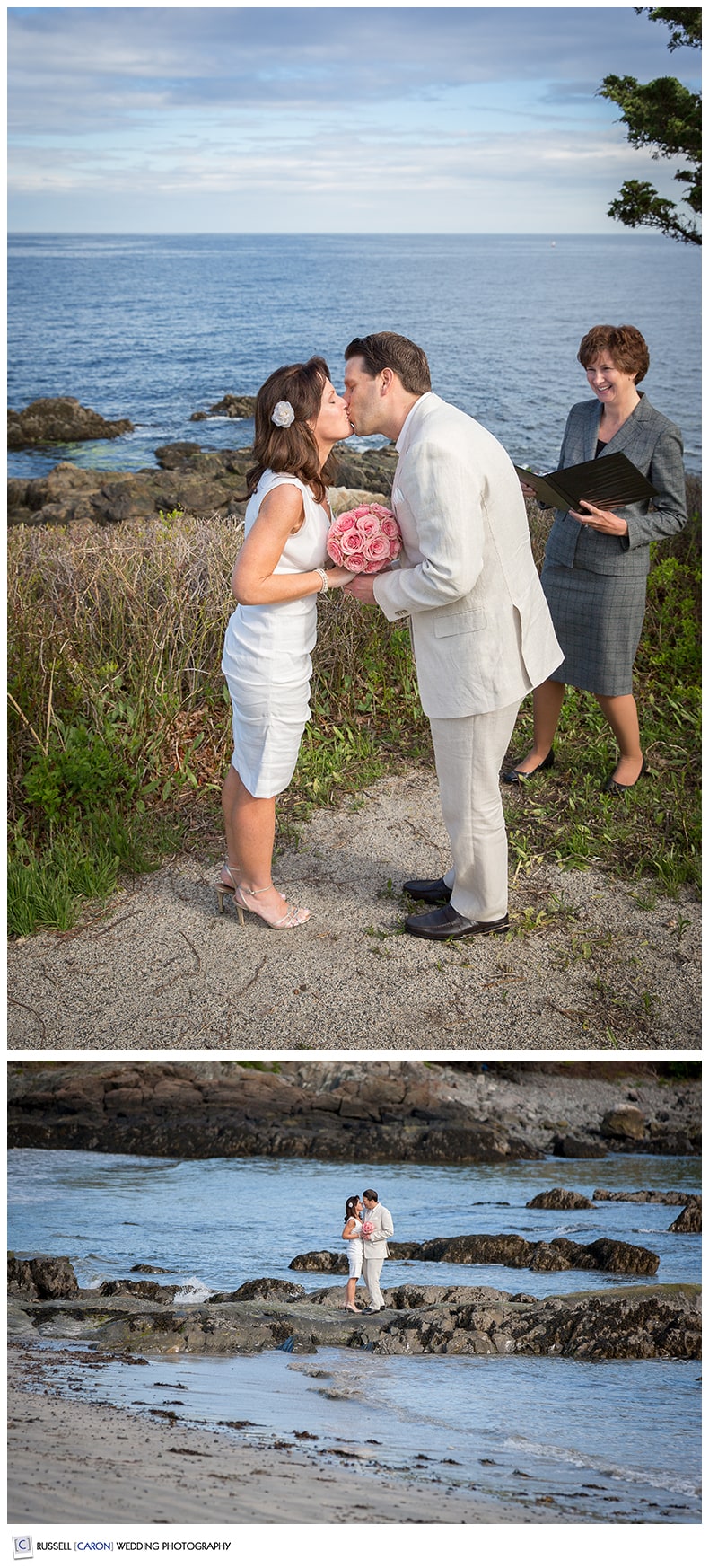 Since we were in Kennebunkport, we decided that we "had" to visit Cape Porpoise.  We know we've mentioned how much we love this coastal Maine fishing village, and the photos below are a testimony to just how quintessentially Maine it truly is on the docks of the Cape Porpoise Lobster Company.

We left Chris and Rick as they were going to enjoy dinner at the White Barn Inn Restaurant.  The pastry chef had even made a small cake for their celebration!  Thank you Chris and Rick for the honor of allowing us to capture your special day!

Maine elopement photographers, Russell Caron Wedding Photography, put the fun and creativity into wedding photography for Maine wedding couples. Getting married? Feel the love as this dynamic pair effortlessly capture each of your cherished moments, producing natural poses and unparalleled art for your special day. For more information, please contact us right away!