Kennebunkport Maine Engagement Photography
When we met Ariel last year, we immediately knew how much we liked her – being one of those people who is so friendly and approachable. Ariel told us that she someday wanted us to do her wedding photography, but she wasn't engaged. Yet. Fast forward eight months, and we found out that Kevin had proposed! Two days later, Ariel contacted us. We love Kennebunkport Maine engagement photography, so to say we were excited is putting it mildly! We met with Ariel and Kevin and knew that we were going to have a great time photographing them. We took them to a few of our favorite places in the Kennebunkport area; Colony Beach and the breakwater, Ocean Avenue, Kennebunk Beach, and Dock Square. After their engagement session yesterday, with so much fun and so many laughs, we just can't wait for their wedding day next September. To top it off, Ariel is on the management team at the Nonantum Resort in Kennebunkport, which just happens to be where she and Kevin will be married.  The Nonantum Resort is one of our favorite venues. Did we mention fun? Take a look for yourselves, and see how much love and laughter was in the air.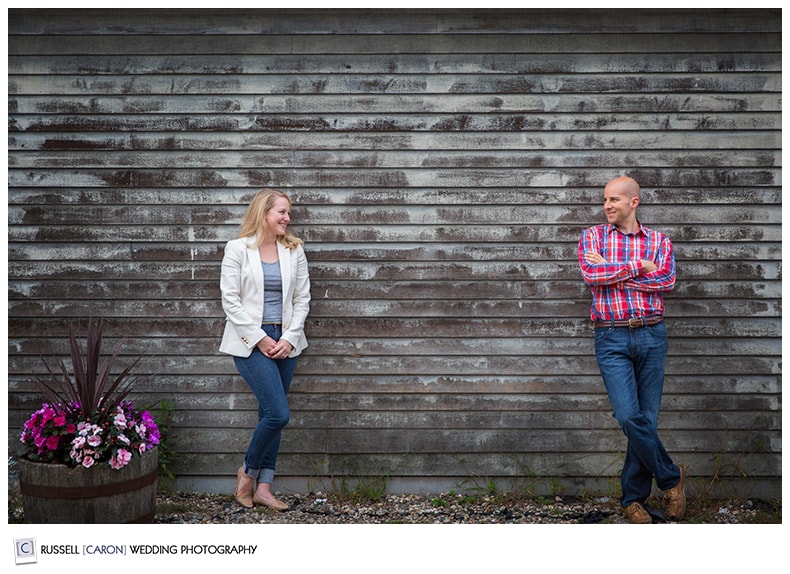 The late afternoon, pre-sunset light from Colony Beach is one of our favorite looks, and the light on this particular evening was as spectacular as it gets!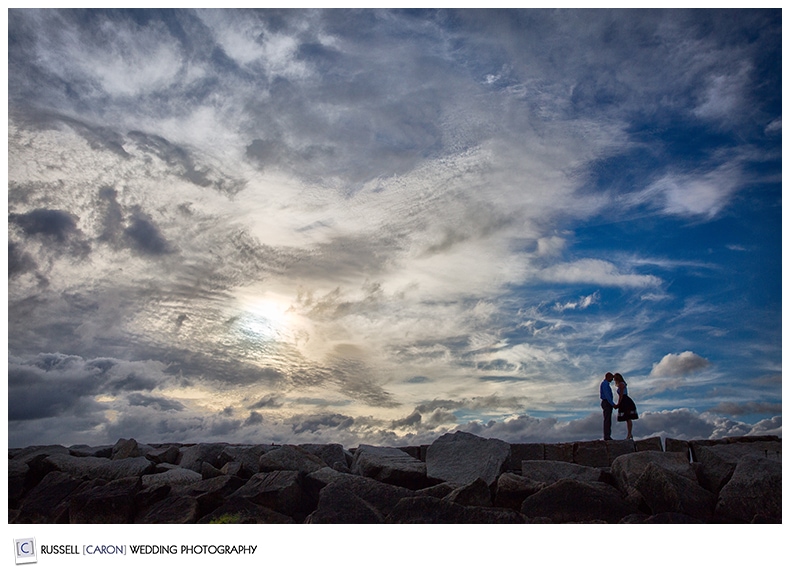 How can you just not love a couple that has this kind of fun together?!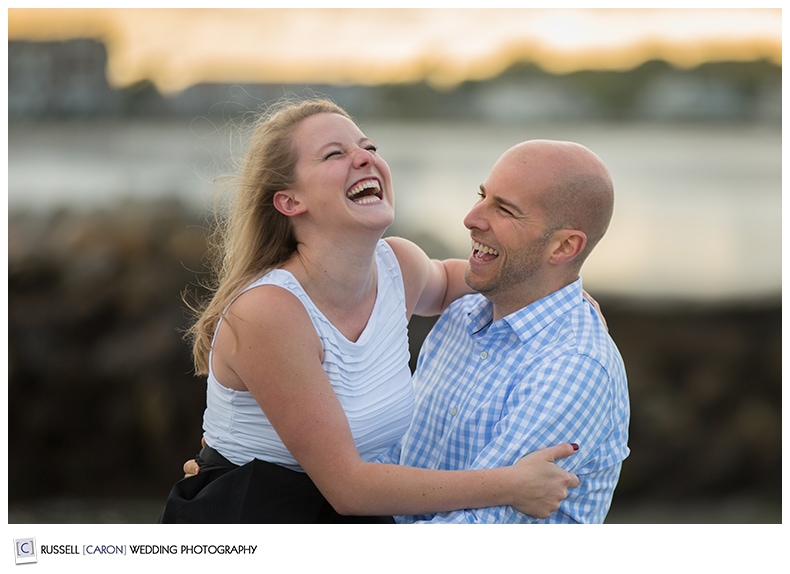 More gorgeous light (not to mention the couple!)…..  We pulled over quickly going from place to place when we saw the sun's rays playing their magic: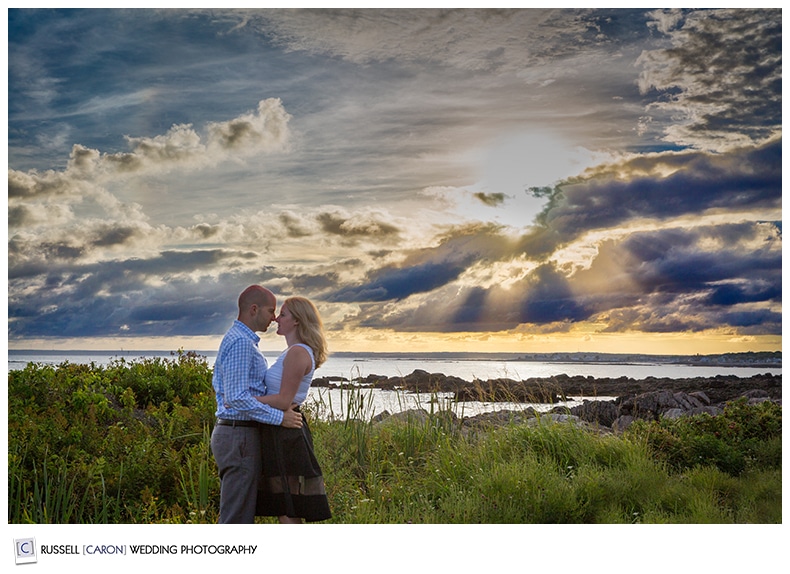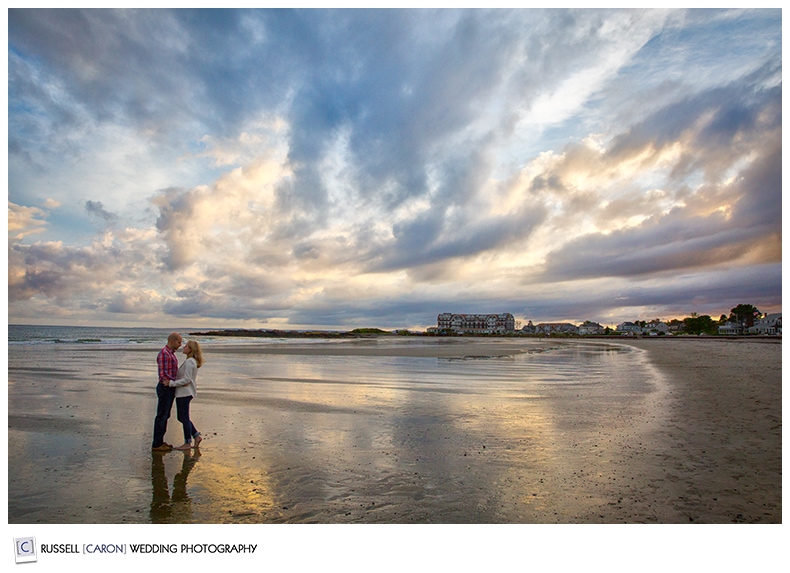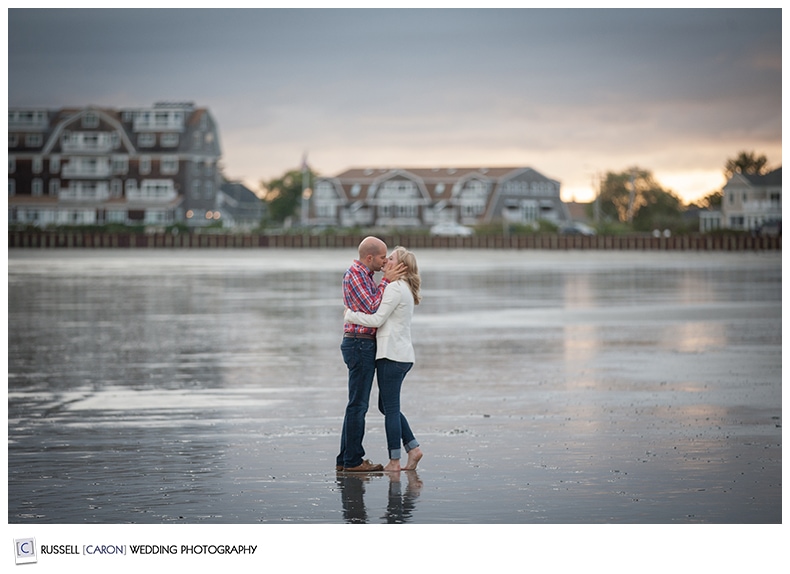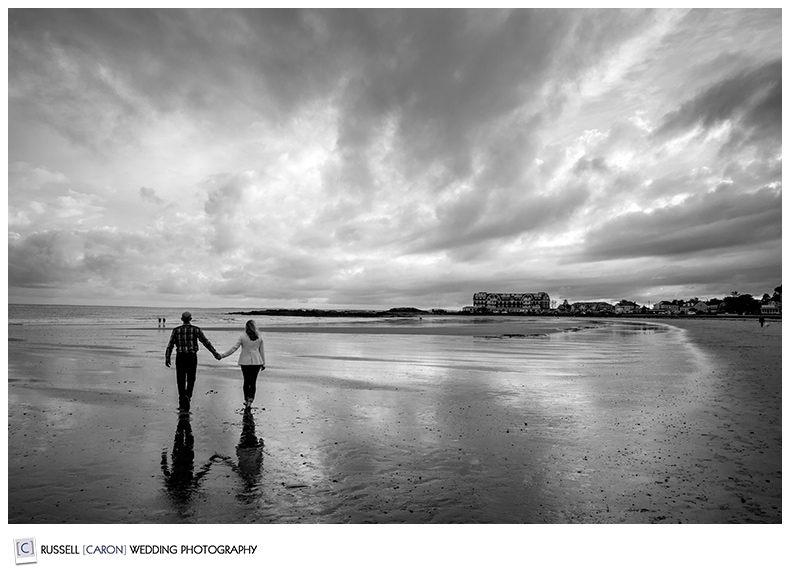 We just love the copper Welcome to Kennebunkport sign on the Mathew J. Lanigan Bridge! (below)
Russell Caron Wedding Photography is passionate about Maine wedding photography. While we love Kennebunkport Maine engagement photography, we're happy to photograph wedding couples at any destination, and will travel to whatever location you can think of. For more information, please contact us right away!