The Nonantum Hosts a Progressive Dinner | Kennebunkport Food Photography
The Nonantum Resort hosted the first for 2015 in their progressive dinner series on Sunday, May 31, 2015. Russell and Liz Caron went along for the delicious food, and Kennebunkport food photography!
We gathered in the lobby of the beautiful Nonantum Resort. Ariel Pelletier, Group Sales Assistant at the Nonantum, was our cheerful hostess. As we introduced ourselves, we enjoyed a champagne toast to kick off the festivities. Shortly after, we hopped aboard the Intown Trolley and headed off to our first stop, Jillyanna's Woodfired Cooking School. Jillyanna's specialized in wood fired cooking workshops and signature pizza classes. They also offer homemade pasta classes, sweet and savory pie classes, and special events. These ladies are everything you want in cooking teachers…knowledgeable with an easy going manner, fun, warm, and very hospitable. (We can't wait to take our own first wood-fired cooking class!)

At Jillyanna's, we were treated to 3 different focaccia crostini…wood-fire roasted peppers, goat cheese with Jillianna's herbs, and olive tapenade (below, left). Also served was lobster gazpacho (below, left) a real treat!

The indoor teaching kitchen, below.  There is also an outdoor teaching area, specifically for the wood-fired classes.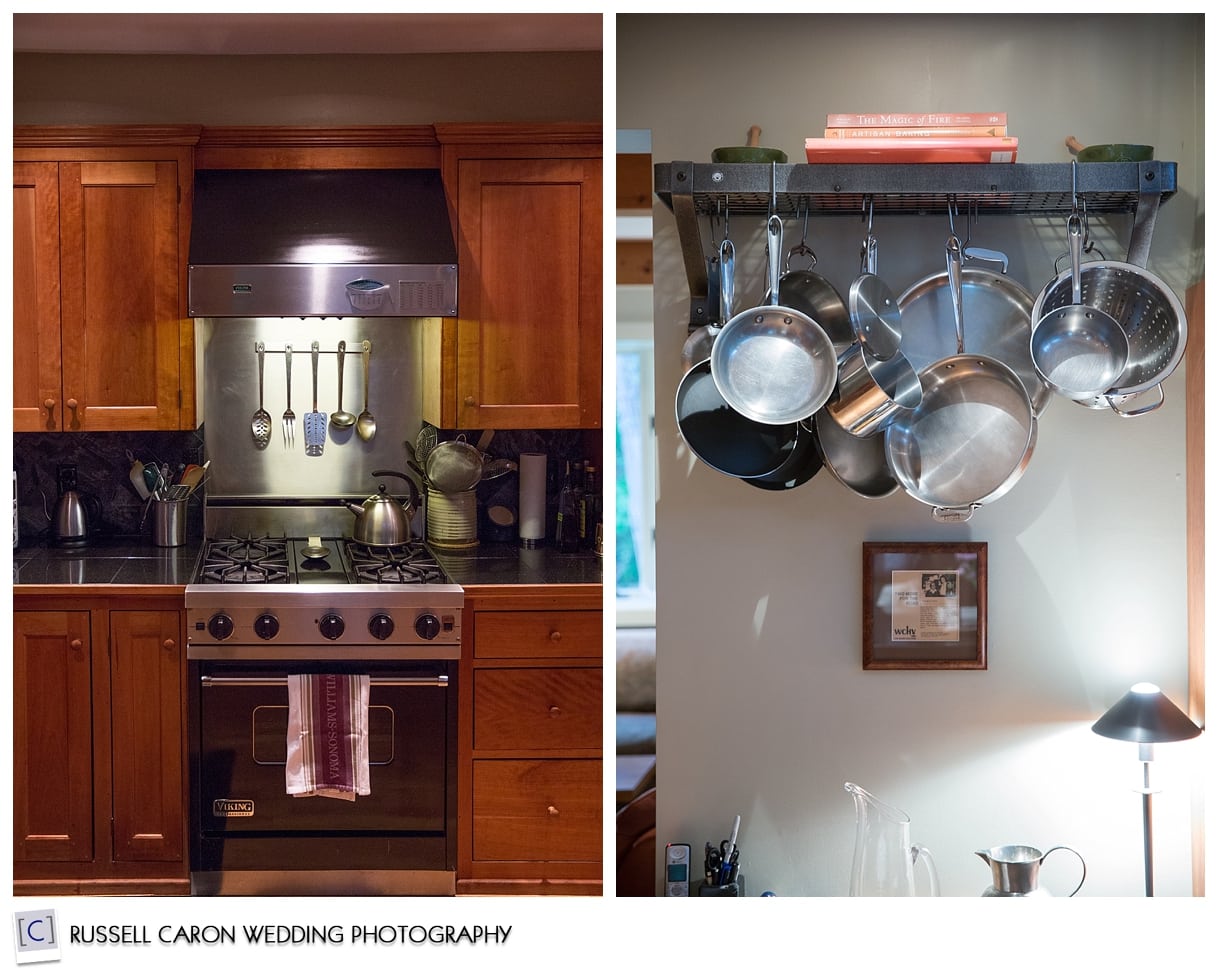 Herbs from Jillyanna's garden (below, left), Jill and Ariel (middle), outdoor sink (below, right).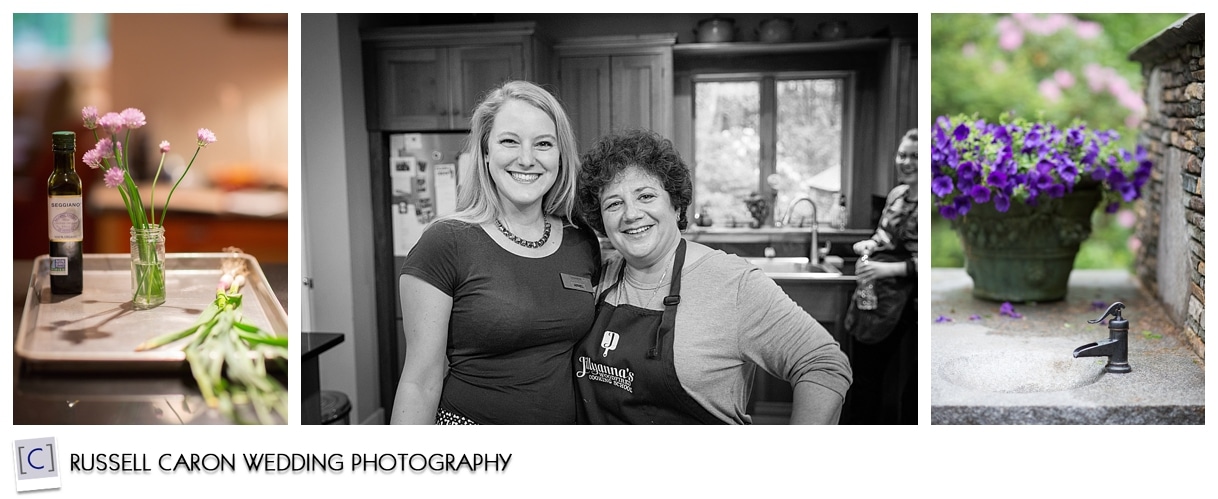 Our next stop, Old Vines Wine Bar, 173 Port Road, in Lower Village, Kennebunk. We were delighted to find that we had the bar to ourselves; the group outing was large enough to classify our group, at least at this fun stop, as a private party! A fun selfie by some of the dinner participants in front of Old Vines Wine Bar (below).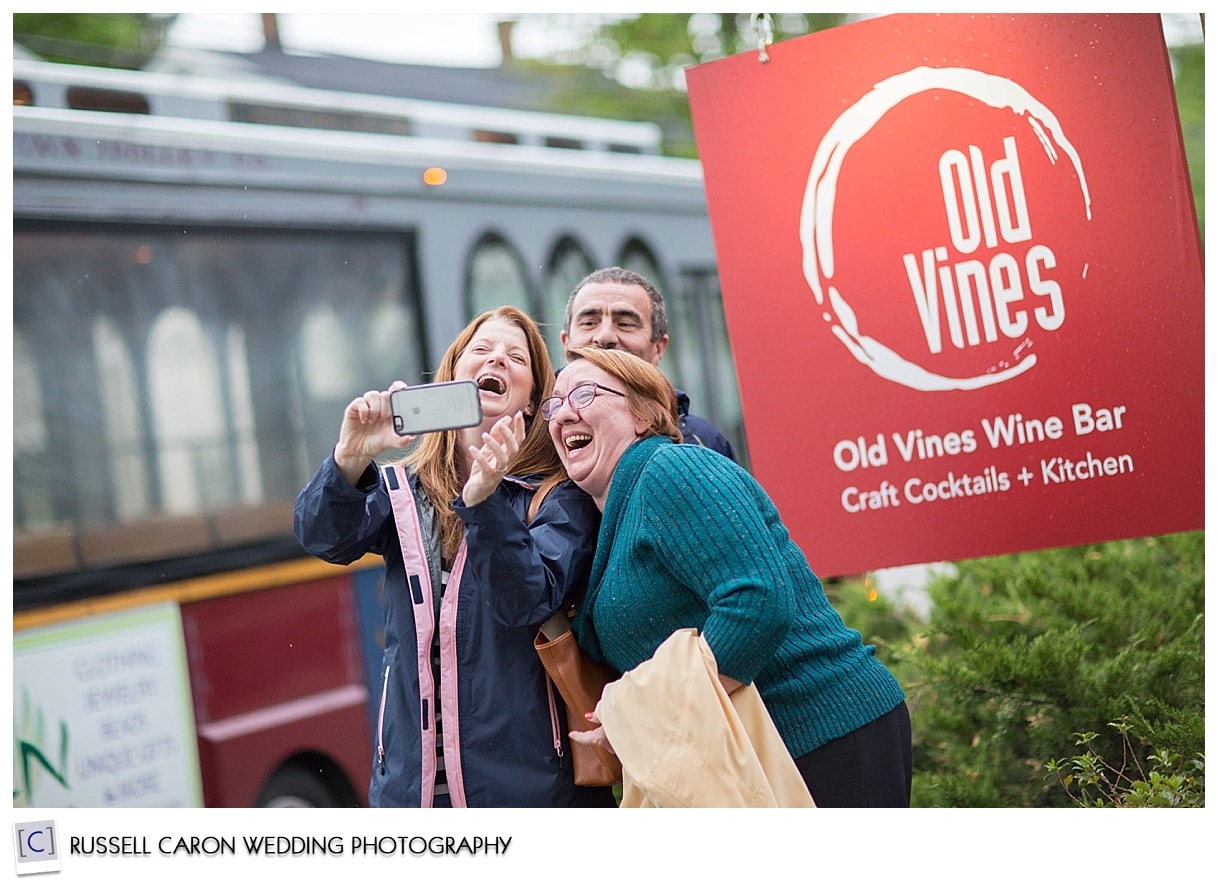 The bar was laid out with charcuterie, artisan cheeses, and mixed olives. (below, left). Offered as part of the dinner tour was that night's Signature drink, a Dark and Stormy (middle, right).
Soon after followed roasted chicken meatballs slow cooked in tomato sauce (yum!!!), fresh mozzarella, pecorino, and fresh basil (below, left); baked turkish feta with olive oil, garlic, and lemon.
Our third stop, the entree course, was at Bandaloop, in Dock Square. We were all treated to Sesame Seed Crusted Local Cusk Filet, Pickled Julienned Vegetables, and a warm Sushi Rice Cake, drizzled with Lemongrass Aioli, and Tamari Caramel. (below) Wow! Our beverage was a choice of Vinho Verde, or Peaks Organic Nut Brown Ale.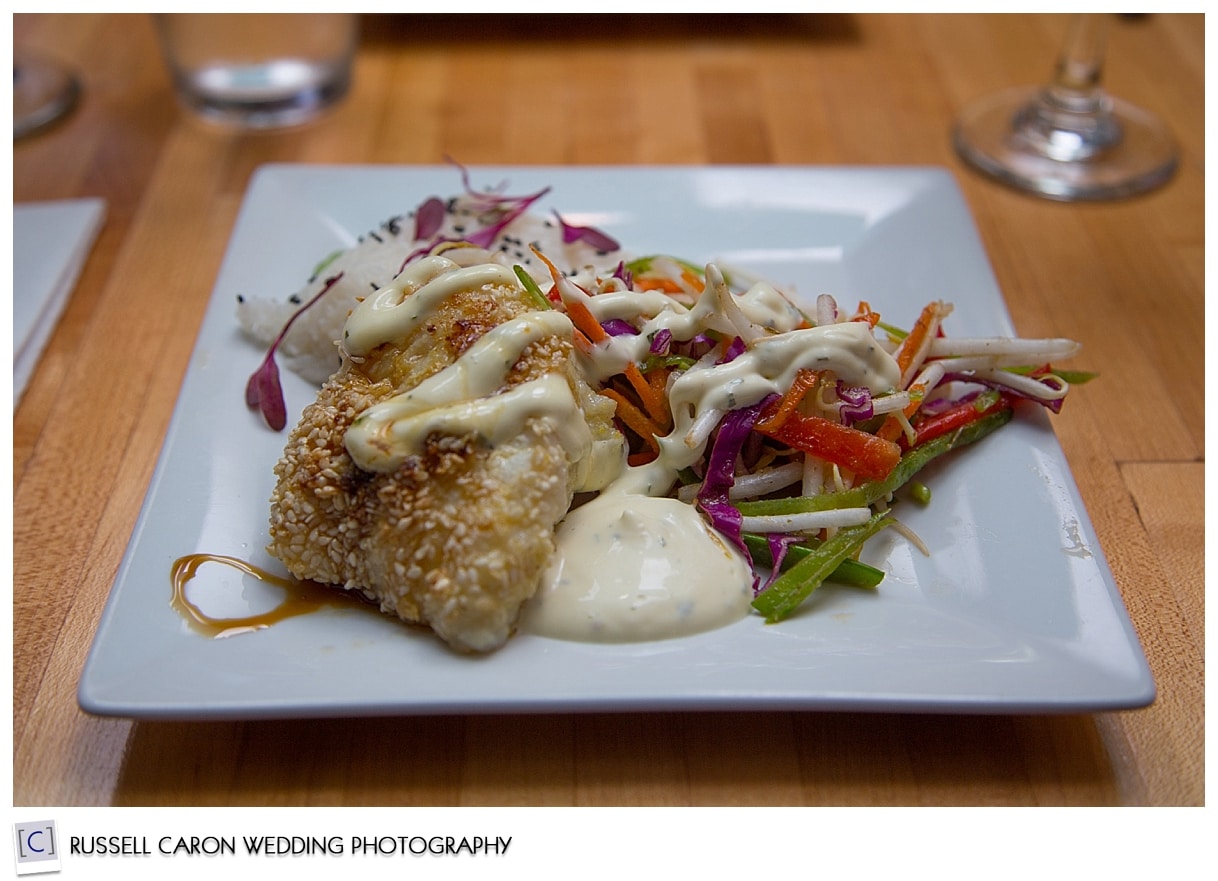 A toast (below) to the wonderful hospitality of the Nonantum Resort, and especially to our hostess, Ariel (above right)! A special mention of the Nonantum's house merlot, below right, by Sycamore Lane as it was noted by those enjoying it to be especially delicious! For our final stop, we ended where we began, at the Nonantum Resort. At this last stop we all learned how to make hand-rolled truffles with Barbara, the Nonantum's pastry chef.
Below, a hand-rolled truffle with toasted coconut topping!
We love comments and shares! If you enjoyed this post about the Nonantum Resort's Progressive dinner and Kennebunkport food photography, let us know. Thank you!
Russell Caron Wedding Photography got into a little Kennebunkport food photography during the Nonantum Resort's progressive dinner, Sunday, May 31, 2015. We would love to be involved in your food photography, and are happy to travel to you, whether you're interested in Kennebunkport food photography, or anywhere in Maine or New England. For more information, please contact us right away!