Glen Magna Farms Wedding
Glen Magna in Danvers, MA is an absolutely beautiful classic wedding venue. It is stunning in all respects. Kate and Nate made for a storybook couple on their 2013 Labor Day weekend wedding Friday, August 30th. Surrounded by family and friends, a wonderful reception with fun dancing, delicious food, and lots of merriment ensued. As Glen Magna Farms Wedding Photographers, we were more than pleased with the images that will be the basis of Kate and Nate's lifetime of memories.
Kate was willing to spend the extra time needed for a variety of bridal portraits. Below, Kate sits quietly on the four poster bed in the bridal suite.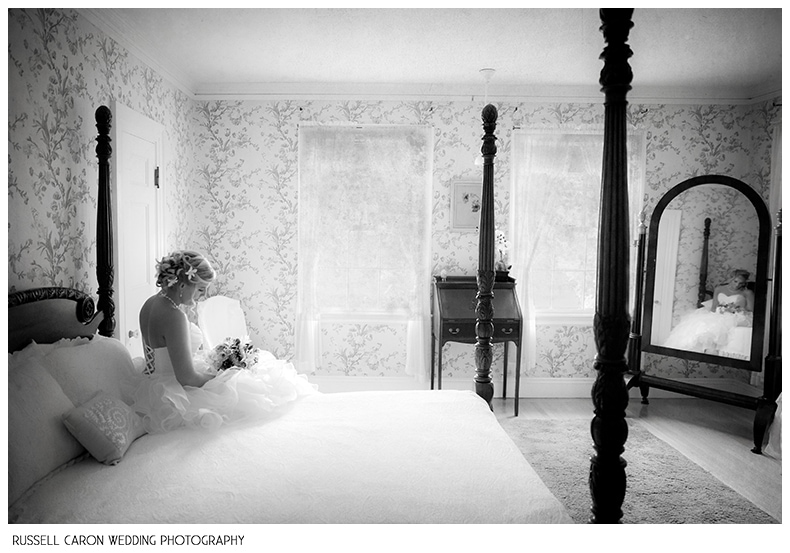 Below, Kate pauses on the landing in the grand staircase.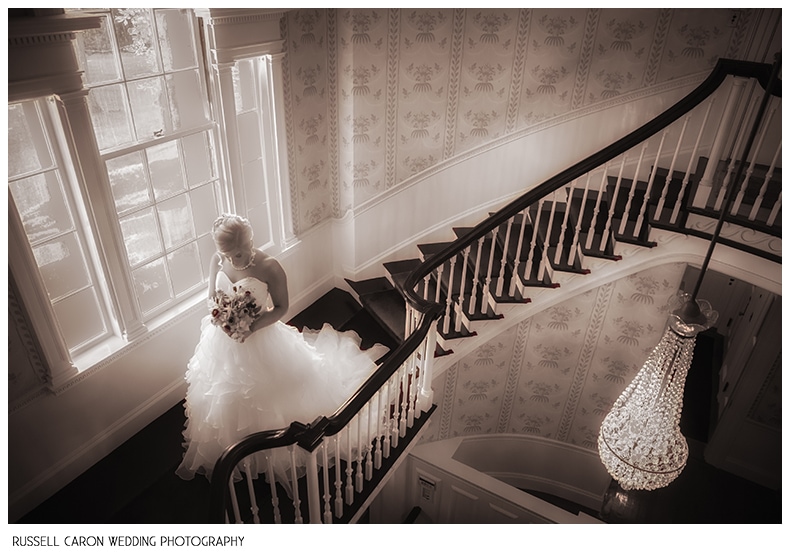 The entire day was relaxed and easy. We had ample time to photograph the couple and the wedding party, along with the wonderful details. The gardens at Glen Magna were absolutely gorgeous, making for a wonderful backdrop for the day.  The weather was perfect, the sun was bright, but it was not too hot  All in all, one of the most perfect weddings we've had this year.
Kate's wedding dress, above left, not only fit her to perfection, but was one of the loveliest dresses we've seen! Below.
One of Liz's favorite shots, above. As soon as she saw the antique love seat, Liz knew she had to take a photo of Kate reclining on it!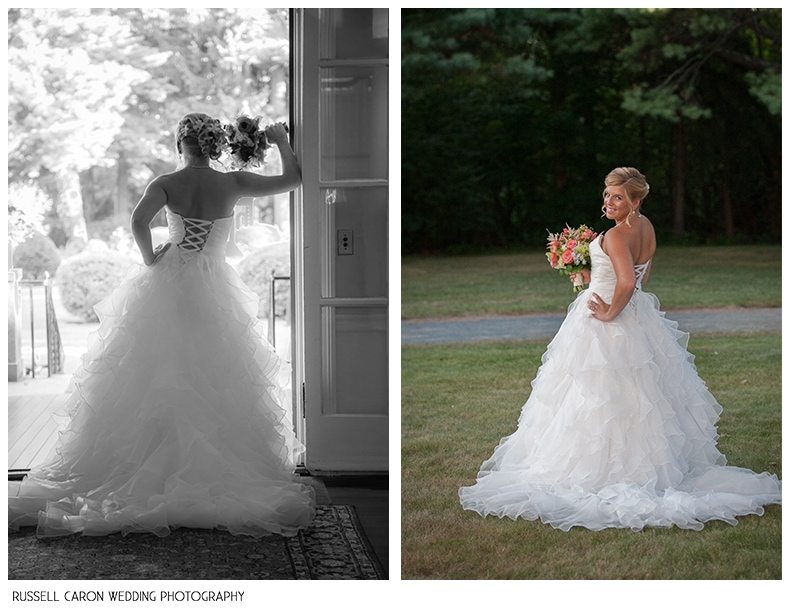 A back view of Kate's beautiful bridal gown, above.

Kate and bridesmaids having fun, above and below.
A gorgeous bridal bouquet, above.
We love comments and shares! If you enjoyed this post on Kate and Nate's Glen Magna Farms wedding, please let us know. Thank you!
Getting married at Glen Magna Farms? Let Glen Magna Farms wedding photographers, Russell and Liz Caron join your wedding and help in creating the perfect memories of your big day. For more information, please contact us right away!