Samoset Resort Maine Wedding Photography
Cara and David were married at the Samoset Resort in Rockport, Maine. Cara and David are one of those couples that, when you meet them, you can say that they are perfect for each other. They just have that wonderful blend that complement each other so well. It was one of those Maine summer days when you weren't really sure if the sun was going to come out, or if the rains were going to begin pouring down. Fortunately for all, the rain never happened, and the fog gave us some beautiful light to work with, as you can see from the dramatic photo below. We love the Samoset Resort, in all weather!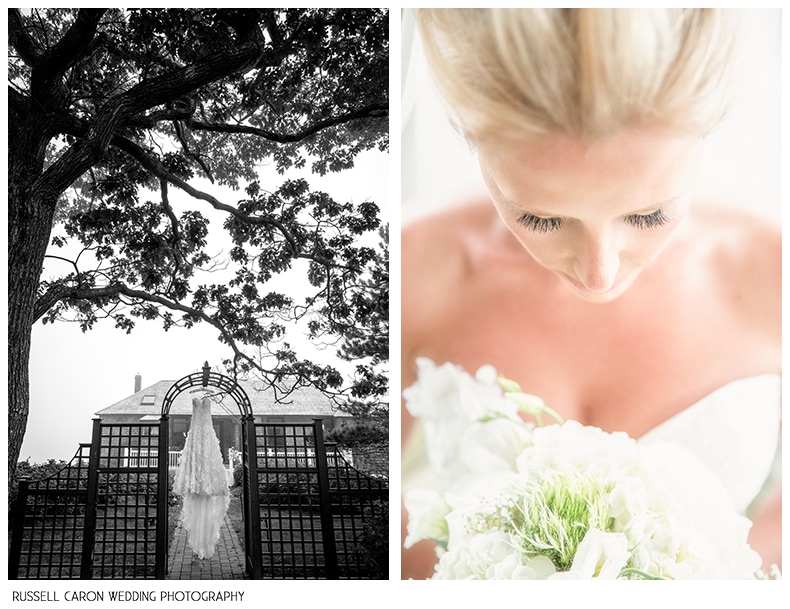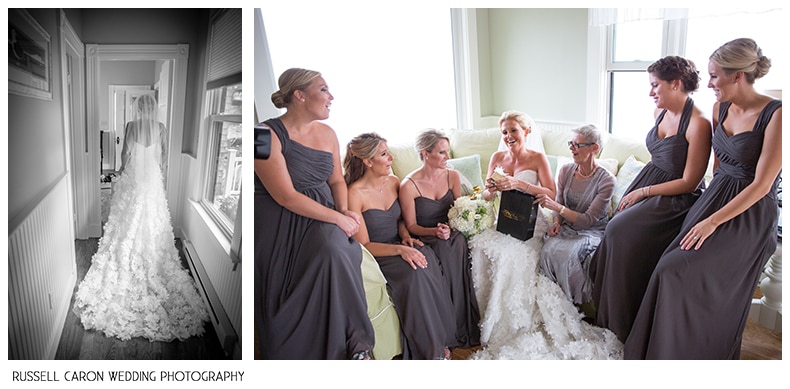 Beautiful bridal portraits of Cara, below.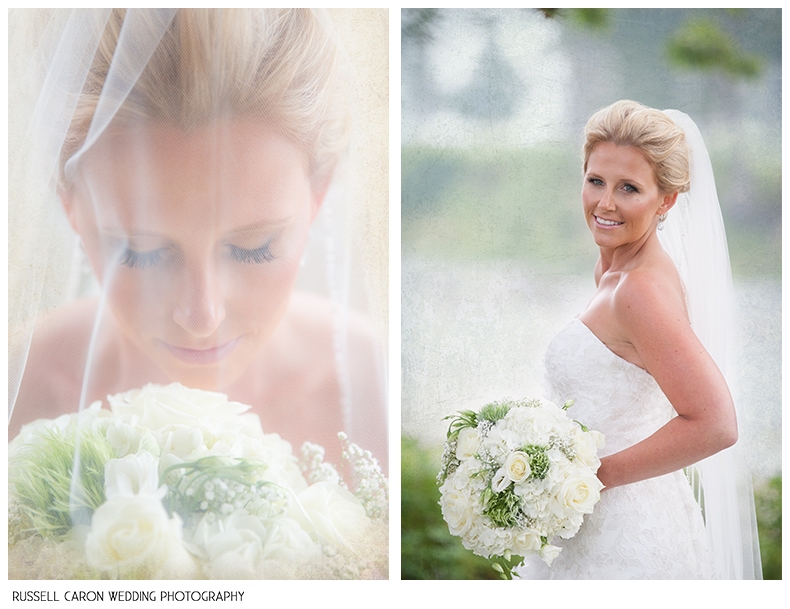 Cara and David had a wedding day first look. A wedding day first look is when the bride and groom choose to see one another before the wedding ceremony. It's an intimate moment, and often an emotional one, as you can see, below.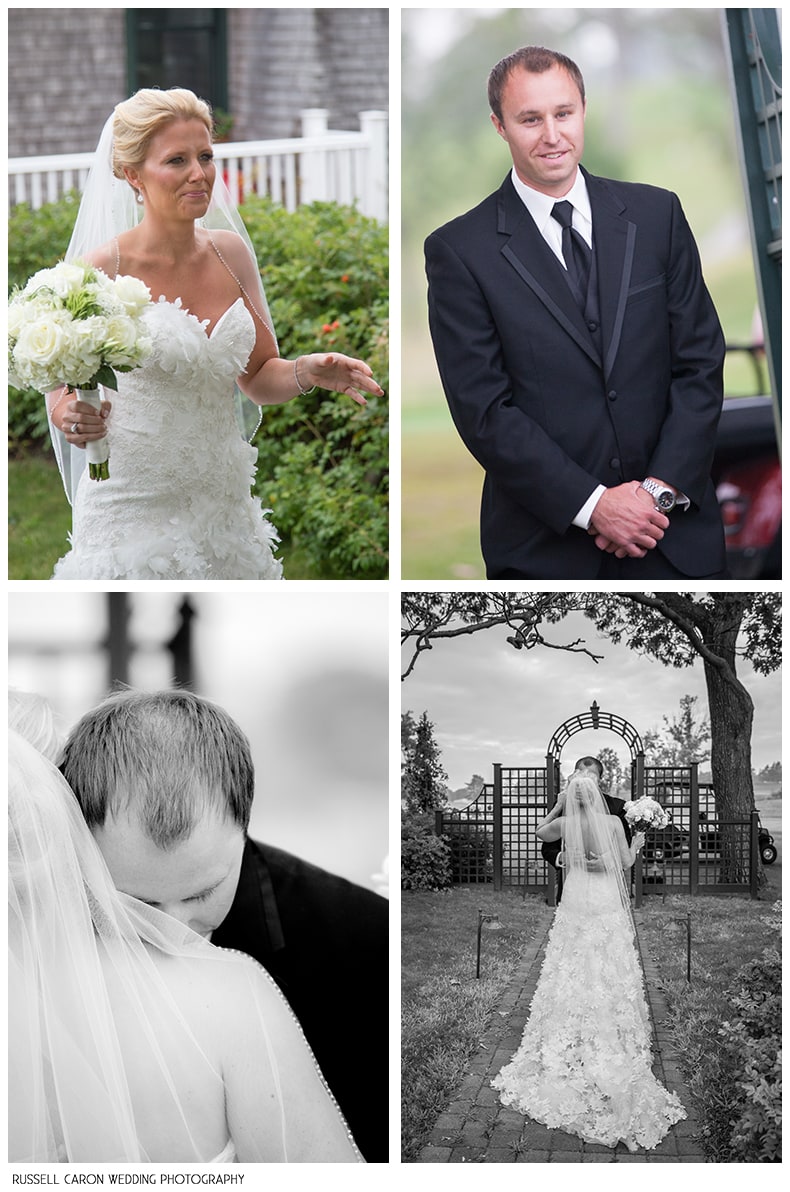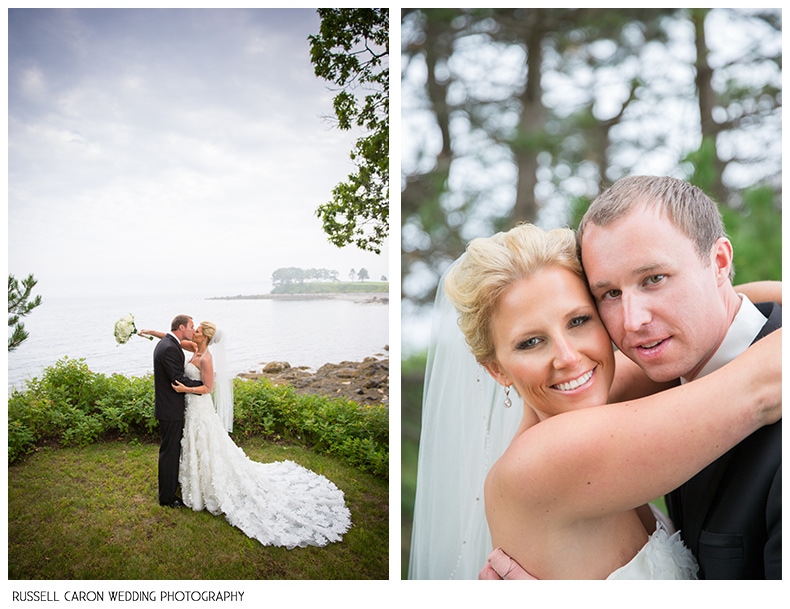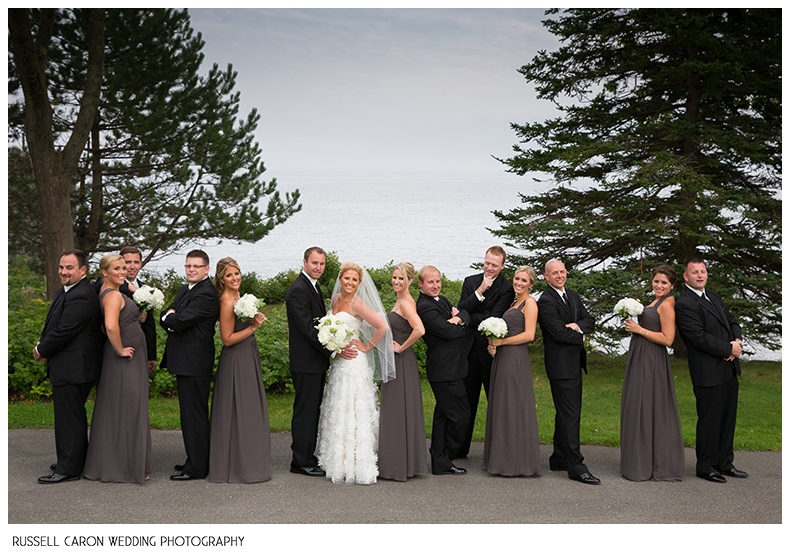 The sweeping lawn at the Samoset Resort leads down to the water, making for an elegant processional. Below, Cara and her dad are making their entrance to the ceremony site.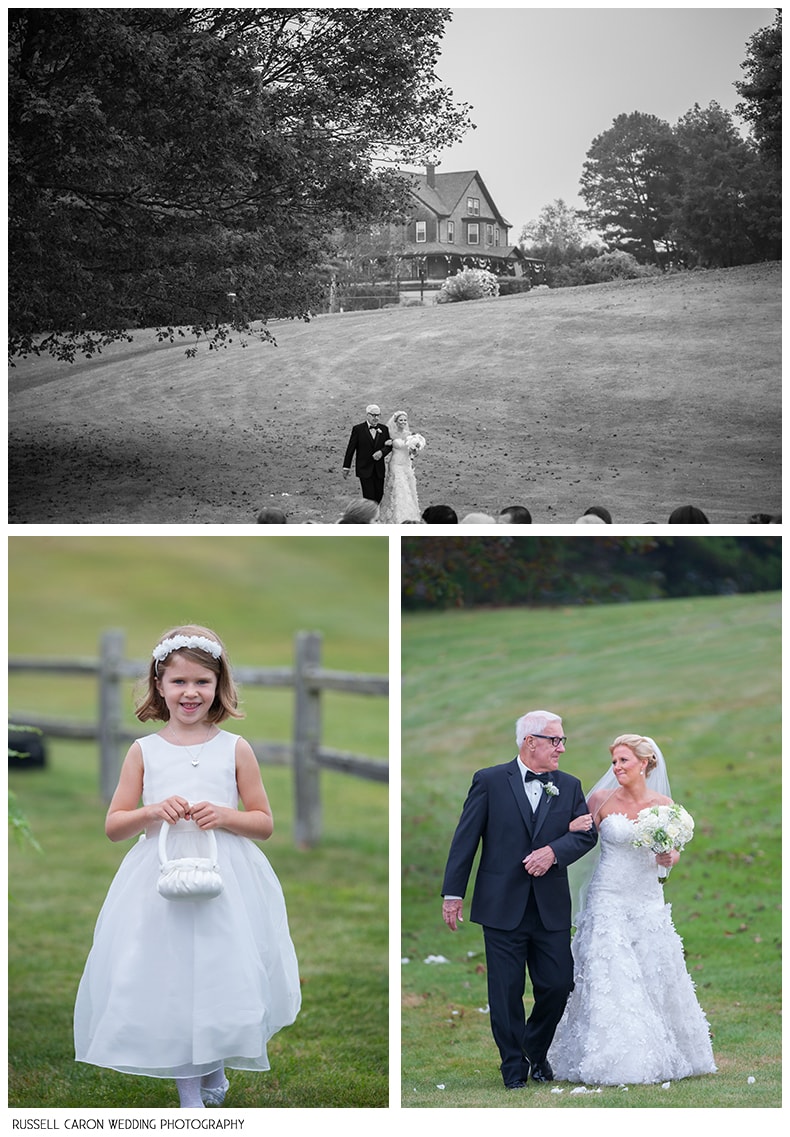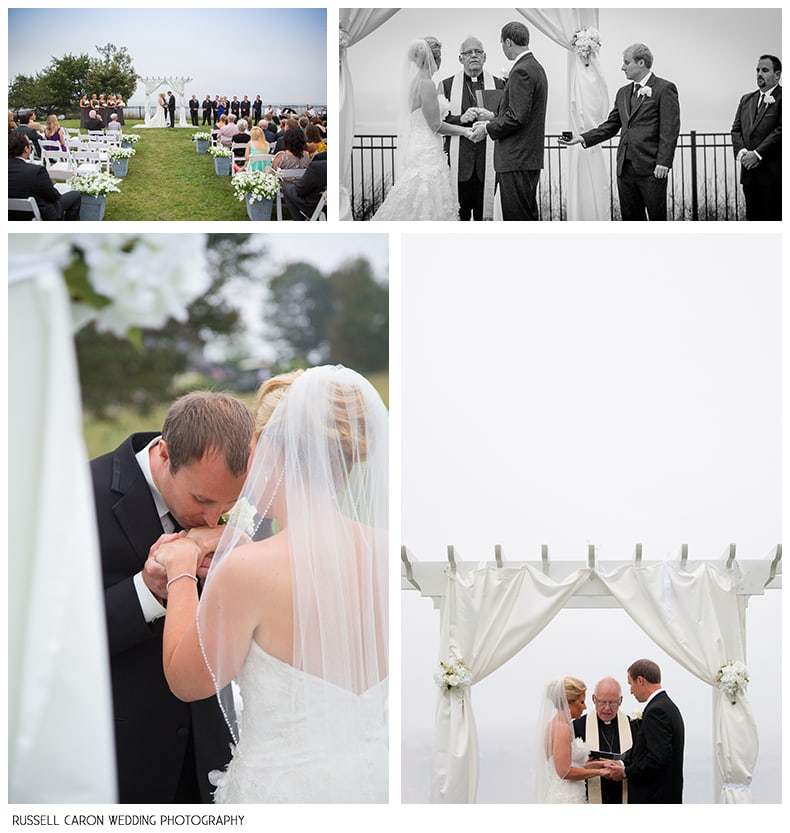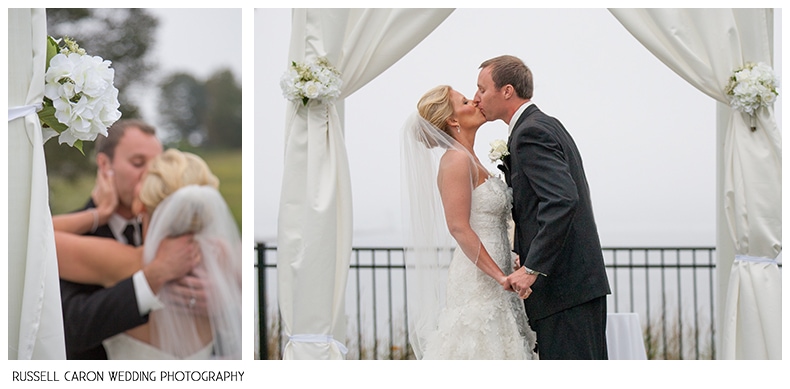 The breakwater is a favorite place for bridal party photos. The granite blocks and rocky shore add drama, texture and beauty.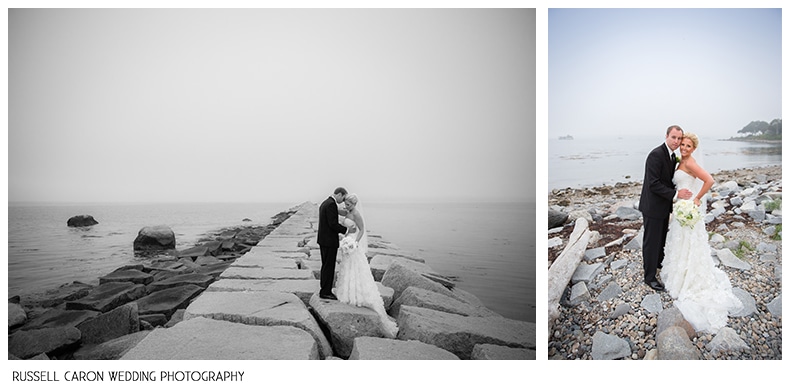 Below, the ballroom at the Samoset Resort is ready for a wonderful and elegant reception.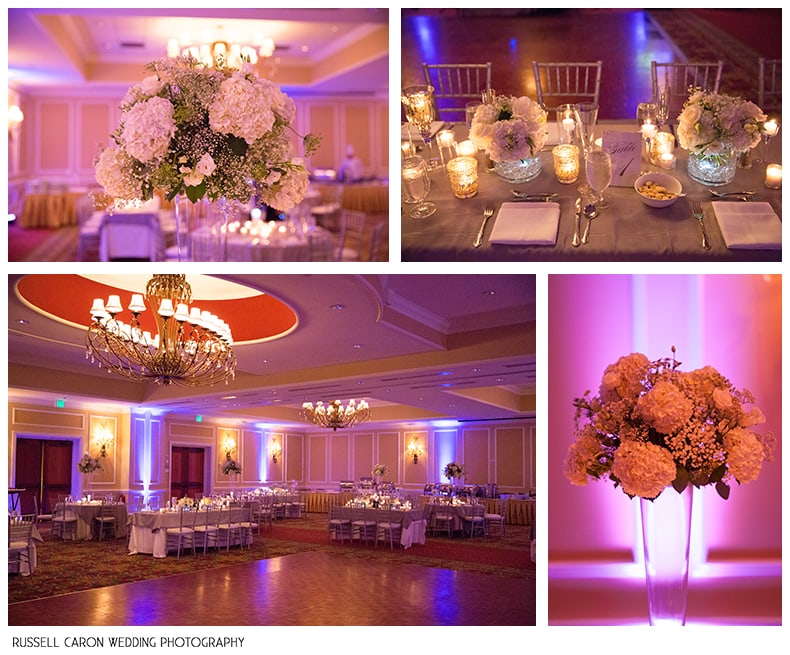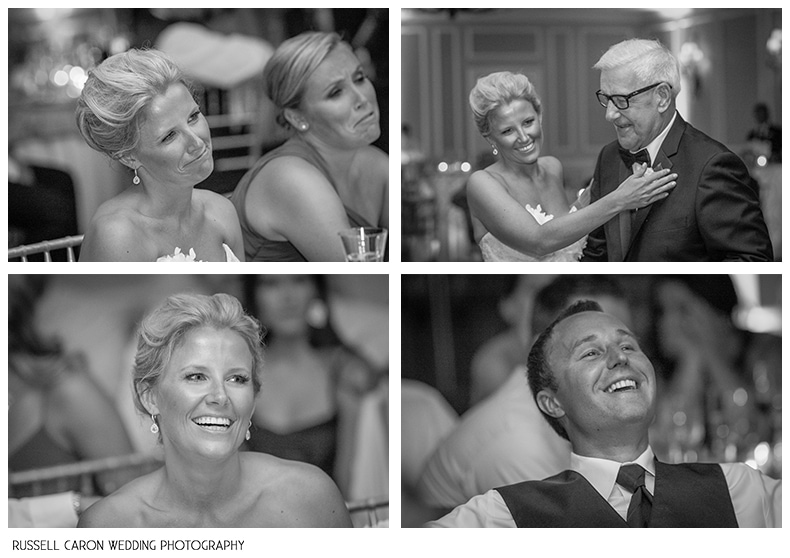 DJ Jon, a live mix disc jockey, really kept things moving on the dance floor!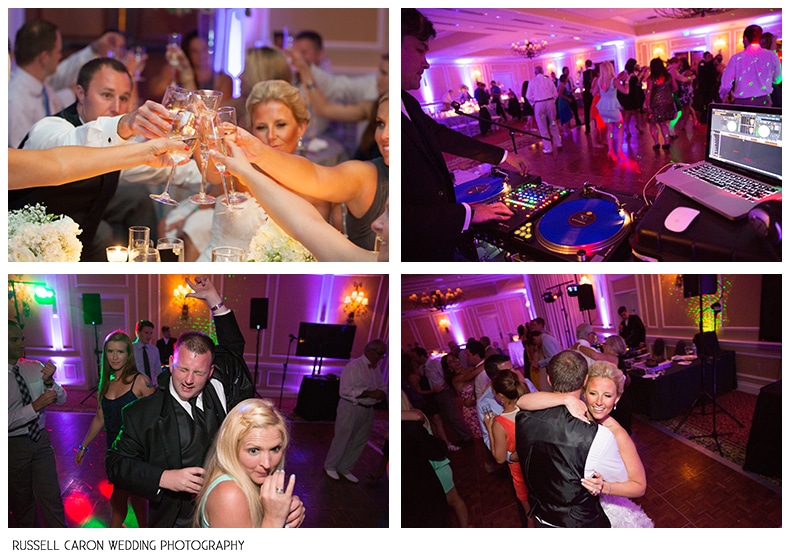 We love comments and shares! If you enjoyed this Samoset Resort Maine wedding, please feel free to comment below. Thank you!
Maine wedding photographers Russell and Liz Caron, put the fun into wedding photography for Maine wedding couples  Feel the love as this dynamic pair effortlessly capture each of your cherished moments, producing natural poses and unparalleled art for your special day. For more information, 
please 
contact us
 right away!